Finding cheap flights to Japan is a popular topic, but it's not a monolith. Many things affect the price you can expect to pay for a flight to Japan, from your country or city of origin, to how far in advance you plan to book, to the class of service in which you plan to travel and beyond. What one person considers "cheap" might be very expensive to someone else!
On the other hand, all of the strategies I've devised for flying to Japan on the cheap will help every traveler save, irrespective of what price point you've got in mind. My tips are priceless, whether you want to fly in first class to Japan without breaking the bank, or if you simply want to arrive in Japan in one piece, and for as few yen as possible.
Additionally, I'll be linking to some external resources, such as FlightHub, a flight search website and mobile app that was founded in 2014, but has already amassed a massive audience of more than 10 million monthly visitors. More on that in a second, however—I think it's time we get down to business!
What Constitutes a Cheap Flight to Japan?
One of the main reasons the subject of cheap tickets to Japan is so confounding is that what you consider a cheap flight to Japan will be different from what I do. This is first and foremost because of raw cost. If your overall budget for a Japan trip is around 10,000 USD, then $1-2k might seem relatively affordable. If, on the other hand, you're traveling on a shoestring (good luck—Japan is expensive!), even a relatively good deal like this might not cut it for you.
Another thing to consider is your point of origin. For instance, while flying in economy from the US to Japan can cost anywhere between $600-1,500 on average, round-trip (slightly more, perhaps, if you fly nonstop—expect to pay no less than 4,000 US R/T for business), flights from within Asia to Japan can cost just a few hundred dollars or even less, particularly if you fly a low-cost carrier to Japan, rather than a full-service airline.
My Top Ways to Find Cheap Flights to Japan
Know What Price You Want
As I referenced during the last couple of paragraphs, getting a deal on airfare to Japan is a highly subjective thing. As a result, the first step you need to take is having a price in mind. For instance, if you're looking for nonstop LAX-TYO flights, a figure of around $1-1.5k might be a good place to start. On the other hand, if you're inbound from Bangkok or Taipei, your ideal price will be much lower, especially if you're comfortable flying low-cost (more on that in a second).
Subscribe to Airfare Alerts
These days, most second- and third-generation airfare aggregators offer an option to be alerted via email or within a mobile app. Whether you prefer FlightHub (which I mentioned a few paragraphs up) or more established names like Google Flights and Skyscanner, signing up for airfare price alerts will ensure you're aware as soon as the price of your flight changes. It should go without saying, but I hope it goes down!
Subscribe to Airline Email Updates, Too
Another lesser-known secret of finding cheap flights to Japan? Some airlines offer their best prices only to customers who book directly through their websites. This is particularly true when it comes to Japan's own carriers ANA and JAL, which often advertise prices several hundred (or, in the case of business class flights, several thousand!) dollars off to customers via email alerts, which are sent out many times throughout the year.
Make a Habit of Searching Manually
Whether you're searching for cheap flights to Tokyo or another city in Japan, one fact remains, even as we are nearly in 2020: Technology is not perfect. So while tools like FlightHub can make the experience of finding cheap flights more or less foolproof, it still pays to search airline websites directly from time to time, to make sure you don't miss out on a deal. A few minutes of your time every week is worth the chance of saving thousands (or tens of thousands!) of yen.
Use Miles and Points
When all else fails, you can fly to Japan for free. Well, almost free—miles and points are valuable, even if all you have to do to earn them in some cases is sign up for credit cards! I've written a guide to how to use miles and points for flights to Japan here, and I'd encourage you to read it. The tips and tricks I list there are far too extensive to summarize here, other than to say they're priceless if you're sitting on a pile of frequent flyer currency!
Cheap Domestic Flights in Japan
Thanks to the tips I've just provided, you're probably all set to save on flight tickets to Japan—but what about flights within Japan? The good news is that the vast majority of travelers to Japan don't need to fly at all. Thanks to Japan's extensive train network (and, in smaller places, the fact that a rental car makes more sense, in spite of how frustrating renting a car in Japan can be), you are very unlikely to need to board a plane within Japan, except to go home.
Of course, if you do need to take a flight in Japan (such as if you're traveling from Tokyo to all but Hakodate city within Hokkaido), I have some priceless advice for you. Namely, I've created a page dedicated to domestic flights in Japan, which will not only help you find cheap flights within the country, but will also educate you about the various quirks of flying domestically in Japan.
Other Ways to Save on Travel to Japan
Unfortunately, finding cheap flights to Japan is only one piece of the puzzle when it comes to not going broke in the Land of the Rising Sun. Here are some other tips to keep in mind when traveling in Japan, regardless of your budget:
Buy a Japan Rail Pass to enjoy all your train travel within Japan at one low price
Consider staying in a business hotel if you're in a Japanese city, especially one outside of Tokyo or Osaka
Save on Japanese food by eating "cheap" once per day, be it at a shop inside a station, or a combini (convenience store)
Enjoy free activities in Japan, be they strolls through cities or hikes in rural areas, such as the Nakasendo Way
These are even more important if you decided to splurge on your flight to Japan cost, whether that was flying business class to Japan, or simply because you booked at the last minute and got gouged for a seat in coach.
The Bottom Line
On one hand, the issue of cheap flights to Japan is a multi-faceted one—what I consider "cheap" might be outrageous to you, or vice-verse. With this being said, smart flight searching in smart flight searching. Whether you employ general strategies I recommend or actually take advantage of specific resources I've listed, every traveler can save money on the rack rate of flights to Japan with a little planning and forethought. Traveling domestically within Japan? I've got some tips for that too. And if all else fails, you can always commission a custom Japan itinerary and let me sweat the details of your trip as a whole.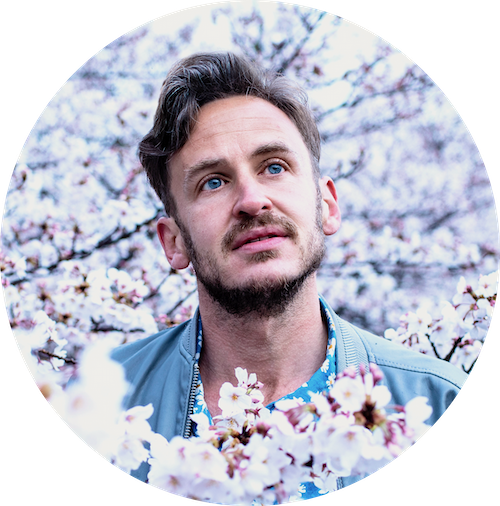 Japan Starts Here is information—and inspiration—for all your trips to Japan. My name is Robert and I'm happy you're here!