A couple Tuesday nights ago, a story about the return of international tourists to Japan began circulating—and it made my heart skip a beat. First posted on The Japan Times (sourced from reporting by from Kyodo News Agency), the article claimed Japan would not only be re-opening to foreigners as early as July, but would be paying up to half of their travel costs (without specifying which costs or the means of reimbursement).
I was hopeful—OK, I was giddy—but I was hesitant to declare victory. The Japanese media, at least during this never-ending coronavirus news cycle, have demonstrated a tendency to conflate government gossip with policy pronouncements; I made a post on Japan Starts Here's Facebook page, but otherwise decided to sleep on it.
To my delight, I woke Wednesday morning to find I hadn't dreamed up the story, which was still published on Japan Times and Kyodo, though it hadn't yet spread to the Western world's internet. Could my months-long nightmare—foreigners banned, indefinitely, from visiting Japan—be over?
No, Japan Won't Pay You to Visit
That Wednesday afternoon, I was pleased to see the half-price-trips-to-Japan-for-foreigners story had spread to The Asahi Shimbun, a less popular website (for foreigners) than The Japan Times, but perhaps a more reputable one within Japan. I was pleased, at least until I read it: Asahi's article explicitly state that the so-called "Go To Travel" campaign was intended to stimulate domestic tourism; there was no mention of foreign travelers, apart from the fact that they had declined 99.9% year-over-year. Disappointed but not shocked, I emailed the staff at Kyodo to seek clarification.
The bad news? Kyodo's reply to me indicated they had indeed fudged their reporting; they updated their article (The Japan Times quickly followed suit) to reflect the error. The worse news? By the time this happened, the now-fake news had widely circulated throughout the gaijin press, raising false hopes among hundreds of thousands of would-be Japan travelers around the world. The worst news of all, however, is a truth most outlets still haven't reported: In addition to not paying for half your visit, Japan isn't going to let you enter its borders at all for the foreseeable future.
FAQs About Japan's Never-ending Entry Ban
Are all foreigners banned from entering Japan?
Yes, with few exceptions. In addition to blanket bans on short-term visitors from more than 100 countries (including the US, Canada, Australia, New Zealand, the UK, most of Asia and all of Europe), Japan is currently prohibiting re-entry of foreign residents, even long-term ones with Japanese spouses and/or children. Likewise, international students and Japan's large base of foreign migrants working blue collar and temporary jobs are indefinitely barred from crossing the Japanese border.
Is Japan on the brink of easing entry restrictions?
Maybe, maybe not. While outlets such as The Japan Times, NHK and Nikkei Asian Review have teased various proposals (leaked, I imagine, by members of the Japanese government who want to gauge public opinion about prospective policies without attaching their names to any), high-profile officials such as Foreign Minister Motegi and Prime Minister Abe have repeatedly demurred when explicitly asked about easing the entry ban.
What about business travelers and international students?
Superficially, business travelers will be among the first to be permitted entry to Japan again; international students seem to be a (distant) second priority. However, even permitted travelers—who would need to originate in countries that are ostensibly Covid-free and to test negative for the virus both before departure and after arrival—would face severe restrictions upon entry. Namely, they would only be able to visit offices and factories, and would be forbidden from using public transportation.
Will Japan be creating or participating in travel bubbles?
I've written elsewhere about how travel bubbles, generally speaking, are a terrible idea; Japan's posture on them reinforces my belief. Consider what I've written above. What's the point of limiting entry to travelers (exclusively business travelers) from "safe" countries and requiring them to submit to a pair of PCR tests if you plan to subject them to what is essentially a flexible quarantine for the duration of their stay? If you're going to treat even "clean" foreigners like infected ones, why not just let us all in? Why wait three months to roll out this apparent step forward, which is so cautious it should've been in place all along?
How can I stay up to date on Japan's entry ban?
Return to Japan Starts Here often, of course. I write new articles related to coronavirus in Japan every week or two; I update my main coronavirus hub page as often as reliable, significant information becomes available. Beyond this, I would recommend frequenting Japanese news sources like those I've mentioned throughout this article (and also ones like The Yomiuri Shimbun and Jiji News Agency); you can watch FM Motegi's twice-weekly press conferences (with English dubbing/subtitles) on Twitter.
My Thoughts On When We Can Visit Japan Again
I apologize if this article comes across as fatalistic. I've been more bullish than most about Japan opening up to tourism again after coronavirus; I now wonder if my optimism wasn't misplaced. Indeed, the present situation feels hopeless: Japan's borders have been closed to most foreigners for several months; the government is at least a few weeks away from allowing even the lowest-risk travelers back in, and even they will be kept under lock and key. Given the facts as they currently stand, I would be shocked if the general traveling public is permitted to enter Japan before autumn, if in 2020 at all.
Obviously, some of this will depend on what happens with coronavirus. If the pandemic begins to wane in a serious (and global) way throughout the summer, even Japan's famously cautious government may proceed with some sense of confidence. Absent this, it wouldn't shock me to see Japanese officials (some of whom seem convinced recent minor spikes of infection through the country are the "second wave" alarmists around the world insist is inevitable) continue kicking the can down the road indefinitely, particularly if the delayed Tokyo 2021 Olympics end up being canceled outright.
The Bottom Line
Japan isn't going to pay any of us to visit—and this is far from the worst news coming out of the country. The Japanese border remains closed to foreigners indefinitely, even long-term foreign residents who pay taxes, or have Japanese spouses and children. It disappoints me to have to report such fatalistic news—I hope to have something happier to say in a few days or weeks—but for now the situation is indeed quite hopeless. I encourage you to return to Japan Starts Here often for updates about when it might be possible to visit Japan again, irrespective of who ends up financing your trip.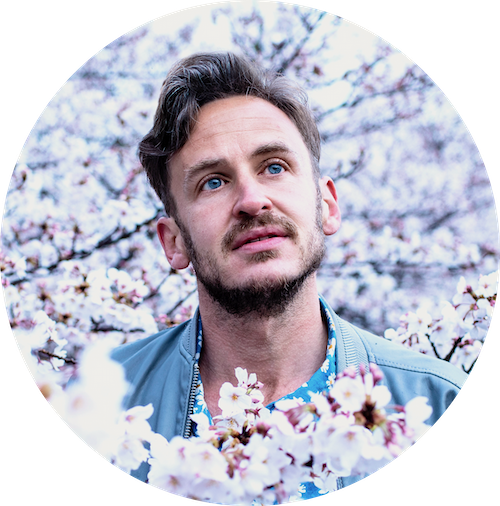 Japan Starts Here is information—and inspiration—for all your trips to Japan. My name is Robert and I'm happy you're here!