If you're planning to visit Japan in 2021, or even thinking about it, I'll start this post with a reality check: Japan's border is closed to all foreign tourists as of October 2020—and the country has no firm plans in place to re-open it.
As I'll explain over the next few paragraphs, this has as much to do with the on-the-ground reality of coronavirus in Japan as it does the infamous Japanese government bureaucracy, as well as Japanese culture itself. It's frustrating and dispiriting, not to mention paradoxical: Japan has stated that it still intends to hold the delayed Tokyo Olympics in 2021.
With this being said, I urge you not to give up hope, regardless of when you end up being able to visit Japan again. Even if you have to push your 2021 trip back to 2022 (or, god forbid, later than that), much of what makes Japan amazing is timeless.
Why You (Probably) Can't Visit Japan in 2020
At this point, a 2021 trip to Japan is probably a best-case scenario—I never would've said this in May or June. At that time, I hoped that once Japan exited its short-lived state of emergency, the country would clear its backlog of stranded overseas residents, and then begin the "phased" re-opening of its borders it's been discussing almost since it closed them. These hopes—all hopes, when it comes to visiting Japan in 2020—have since been dashed.
It's October as I'm writing this, almost three months after the 2020 Tokyo Olympics would have ended, had they been held this year. In addition to the fact that Japan seemed to have indefinitely put a broad bordering opening on hold, only travelers with long-stay visas are allowed to enter (or re-enter) the country, and only after fulfilling a long (and, in some cases, unattainable) list of preconditions. Watch the video below for more insights as to the status quo of Japan's travel ban as of October 2020—I'll provide more details and context in writing in a few paragraphs.
FAQ About Visiting Japan in 2021
Will Japan re-open its borders before 2021?
As I mentioned above, the issue about Japan entry is a political and logistical one, rather than a medical one. Due to continue low testing capacity, Japan will likely spend the rest of 2020 processing returning foreign permanent residents, businesspeople and students. When will Japan re-open its borders? A recent Jiji News report speculates tourists will begin returning to Japan in April 2021, but the Ministry of Foreign Affairs has yet to concretely address this. Japan is NOT currently in the process of establishing "green lanes" with any country, least of all for prospective tourists.
When should I visit Japan in 2021?
Traveling to Japan after coronavirus will likely happen at some point in 2021, but when is anybody's guess. Logic would tell us it will be sometime before July 23, when the Tokyo Olympics open (assuming they happen at all—more on that in a second). Particular seasons notwithstanding, you should enter Japan in 2021 as soon as you possibly can.
What month is cherry blossom in Japan 2021?
As is the case in any other year, the Japan cherry blossom season of 2021 will begin in late March in Tokyo, Shikoku and Kyushu, and travel slowly north and east, peaking in Kyoto in early April, in the Tohoku region in mid-to-late April and finally, in Hokkaido in late April or early May. There are also cherry blossoms in Okinawa in early February.
When is Golden Week in 2021?
Personally, when I visit Japan after Covid-19, Golden Week is going to be a time I want to avoid. 2021's Golden Week, which will take place from April 29-May 5, will likely be even more crowded than usual, given that 2020's was largely canceled due to the coronavirus state of emergency.
Will the Tokyo Olympics be canceled?
Following the initial delay of Tokyo 2020 to 2021, I was optimistic about the Games eventually taking place. Unfortunately, this has soured, due to Japan's inability to control both its borders and the spread of the virus within them. At this point, the Japanese government is still all in on holding the Games in some form, though I'd say it's slightly more likely than not that the Tokyo Olympics will be canceled outright.
The Truth About Japan's Border Closure
One uncomfortable fact is that Covid in Japan (the infection situation, this is) has been mismanaged from the beginning, all the way back to the Diamond Princess incident. Japan did enjoy a brief triumphant moment, after it seemed to flatten the curve in early May without a formal lockdown. However, it failed to use the subsequent weeks and months to prepare to an inevitable resurgence. Namely, the country's daily testing capacity sits at about 30,000, by far the lowest among G7 nations.
Of these, Japan's airports are only able to conduct a few thousand tests per day, enough to screen only a handful full of passenger jets. Although airport authorities aim for 20,000 daily tests by the end of November, it will still take months to process returning foreign residents, new students and business people. Worse than Japan's paltry testing numbers is the superfluousness of the entire process: With basically uncontrolled spread inside the country, risk of foreign importation is the least of Japan's worries.
Keep Up to Date With Japan's Latest Travel Restrictions
The bad news? Regardless of the particular ways they change, the tangled web of Japan entry restrictions is unlikely to get any less complicated as time goes on. The good news? I've devoted myself to understanding and keeping up to date with it, and will publish a new article when a meaningful update occurs. You can keep up to date with those by keeping tabs on my Japan travel blog, or when you follow Japan Starts Here on Facebook.
It's my hope, as 2020 (finally) draws to a close, that the conversation will shift from outright bans and rare exceptions to them, and more to practical ways for pioneers (as I like to think of myself, as maybe you) to travel once again in Japan. Quarantine would be a bummer, for example, but I'd settle for having to spend a couple weeks in isolation if it meant I was free to travel around my favorite country again afterwards.
The Bottom Line
If I'm honest, it's far from certain that you'll be able to visit Japan in 2021. Even if the country's borders re-open sometime next year, they're likely to do so in a piecemeal fashion, and may not allow people traveling from your location to enter. On the other hand, things change fast (and often) in the pandemic ravaged dystopia we're all living in, so anything is possible. In spite of this sobering reality check, I remain hopeful that Japan will re-open to tourists at some point in 2021, if not by sakura season in March and April, then certainly before the Olympics begin at the end of July (assuming they do). Regardless of when you think you'll visit Japan again (or, perhaps more pertinently, when you'll legally be able to do so), I hope you'll keep returning to Japan Starts Here for updates.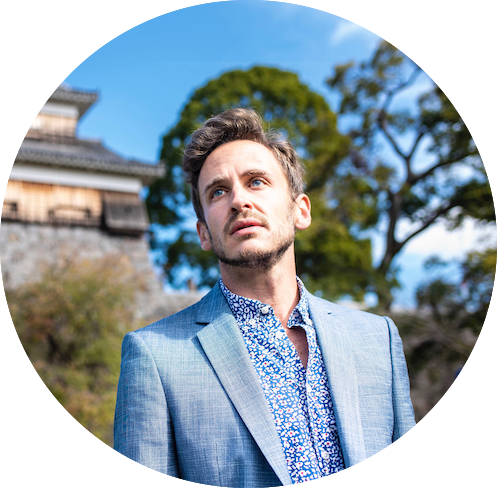 Japan Starts Here is information—and inspiration—for all your trips to Japan. My name is Robert and I'm happy you're here!