Most people in the world have never heard the phrase "Koshu wine," though I'm going to assume you have if you've Googled it and arrived here. Certainly, I had never heard a word about it before I visited the winery where it's grown a few years ago.
Indeed, the purpose of this article is two-fold. Ideally, I'd like to inspire you to take your own trip to Grace Wine but, absent that, am perfectly happy to write a more general rundown of wine in Japan, including speculation about the future of the industry.
Even if you don't end up loving Japanese wine—there's a reason, I wager, it's not world famous—visiting one of the country's wineries is a unique and singular experience. I'm excited to show you around!
How I Learned About Japan's Wineries
I'll be honest: During my first trip to Japan (and even on subsequent voyages), I wasn't aware of wineries in Japan–I had very little interest in the subject more generally. It wasn't until a late 2016 trip, when I was the guest of the JTB travel agency (who planned my entire itinerary) that I even knew Japanese wineries were a thing. Interestingly, Grace Wine was the first destination on the first day of our trip.
As a result of this—and in spite of my pictures, which suggest a coherent observation of my surroundings when I was at Grace—I've had to do a bit of desk research on this Yamanashi prefecture winery in order to get the facts right. I was incredibly jet lagged when I was actually there. When you add to that drinking before lunch time (because you know they let us sample the goods), it was quite literally like a drunken dream.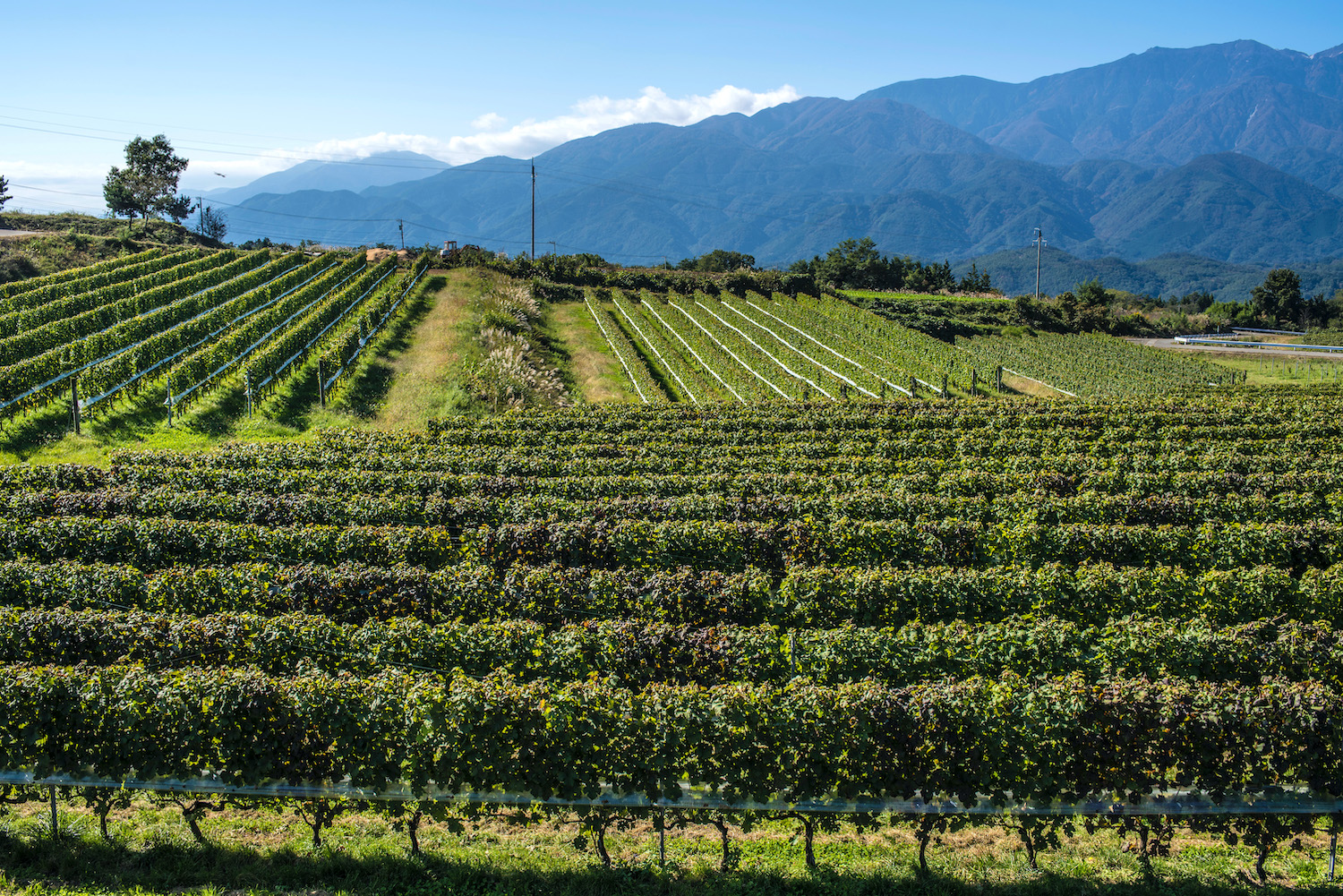 What to Do on Your Trip to Grace Wine
Tour the premises
Whether at Grace Wine or other Koshu valley wineries like Lumiere, Katsunama, Maruki or Kai, you definitely need to take a Japan winery tour. The format is slightly depending on which place you visit, but you will generally start outside in the fields. If it's the right time of year, you might even be able to taste the grapes! You'll then proceed down into the cellar, where you can see the storage methods of the wine.
Have a tasting
What makes Koshu wine so special? Well, to be honest, it tastes rather similar to other wines I've tried in my life, irrespective of whether we're talking about whites, reds or sparkling wines. With this being said, the world always looks a little sunnier through booze-colored glasses; even if you don't absolutely love the first wine you sip during your tasting, you'll be smiling wide by the end of the session.
Buy some for the road
Buying wine in Japan is not a common activity for tourists, although many Japanese enjoy engaging in it. As I'll explain in a few paragraphs, Koshu wine isn't cheap—not even when you buy it on site. However, there are a couple instances in which it makes sense to buy it. First and foremost, if you're a big wino and simply have to purchase wine from every place you travel. Or, alternatively, if you're buying a gift for someone who is!
Explore pairing options
Although Koshu wine isn't "Japanese" in any conspicuous way, that doesn't mean it won't pair well with local foods. Of course, "local" doesn't necessarily mean Japanese. While Koshu Valley restaurants such as Tuguraysa and Katsunama Engawa Sabo serve traditional Japanese fare, many restaurant in this region are French. Well, at least by name—there's certain je na sais japanois to joints like Zeklova and La Maison Ancienne.
Sleep in Japan's Napa Valley
I love sleeping at certain Kofu hotels—namely Tokiwa Hotel, a favorite of the Imperial family. However, if you've got your own set of wheels and want to round out your authentic experience, I highly recommend sleeping somewhere in the wine-producing region. If possible, choose a Japanese ryokan, be that Fuefukigawa Onsen Zabou near Maruki Winery, or Meiji-era Suzuki-en near Katsunama.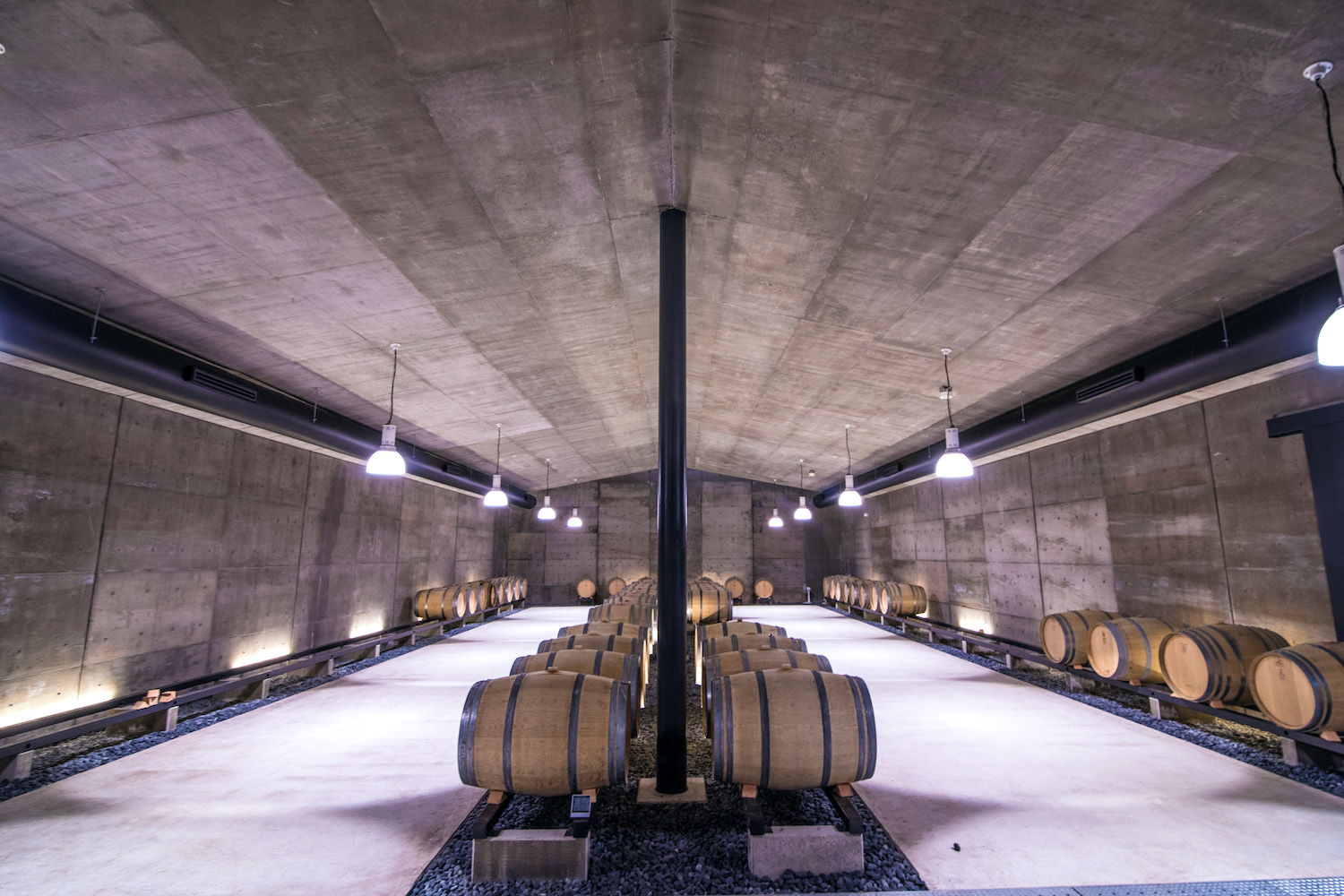 How to Reach Grace Wine
To get from Tokyo to Kofu, you can take any of several bus or train departures each day. Given the fact that you'll want to enjoy a leisurely day at Grace Wine, I would recommend spending a night in Kofu city, although I suppose you could do this as a day trip if you want. (Another reason to stay the night? The Fuji Fives Lakes region is a logical next step after Kofu—why head all the way back to Tokyo to get your stuff, only to return again?
Of course, the Japan winery I write about in this post isn't actually located in Kofu city. Rather, the closest stations are Katsunumabudokyo and Enza; you will need to take a taxi 15-20 minutes from either of these stations. Alternatively, if you are open to renting a car in Japan, that will make your exploration of the Japanese wine country (Grace Wine or otherwise) a lot easier, assuming you don't attempt to drive drunk!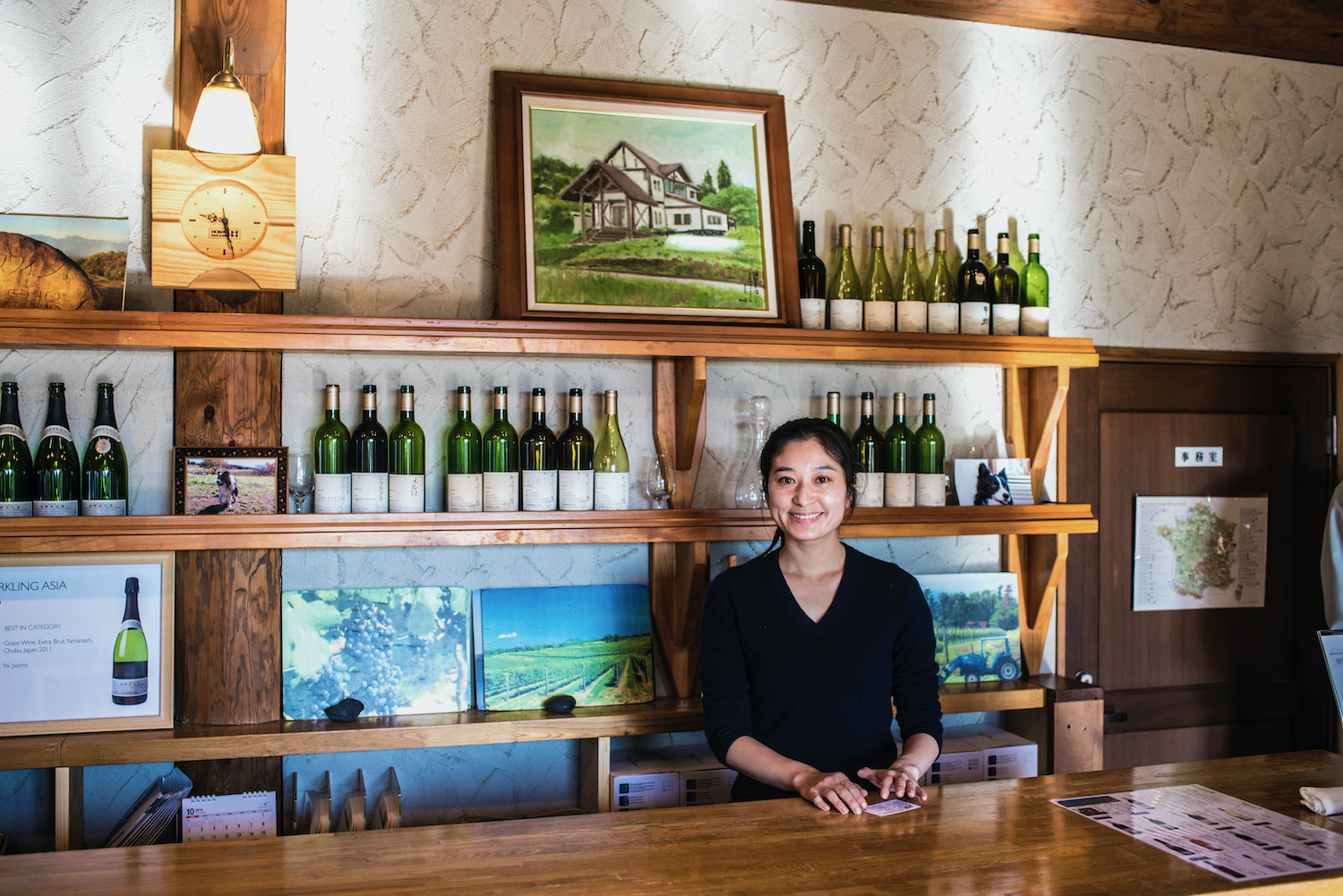 FAQ About Japanese Wine
Is Japanese wine good?
Japanese wine won't knock your socks off, but it's perfectly acceptable. With all due respect to the hardworking vintners at Grace Wine, there's a reason this stuff isn't world famous.
Is wine expensive in Japan?
Ironically, imported wine (from Europe, South America and the US) is not extremely expensive in Japan, although it
costs more per glass than local drinks like sake and highball. Japanese wine, however, is very expensive—the average bottle at Grace costs about ¥4,000!
Is wine popular in Japan?
Wine is popular in certain parts of Japan, particularly among young urbanites in Tokyo and Osaka. However, in most ordinary drinking establishments (i.e. Izakaya), it's relatively rare to see someone drinking wine.
The Bottom Line
Even if you don't end up loving Koshu wine, a trip to the gorgeous fields where it grows is worthwhile. This is especially true if you're in the midst of a long trip—say, a month in Japan or longer. It doesn't hurt the case of Grace Wine (where you'll find Japan's best-reputed grapes) that they're hubbed in Yamanashi, one of the two Japanese prefectures that claims Mt. Fuji as its own. Do you plan to visit any Japanese wineries on your next trip? Leave a comment below if so—and let me know if you've had any experiences there in the past as well.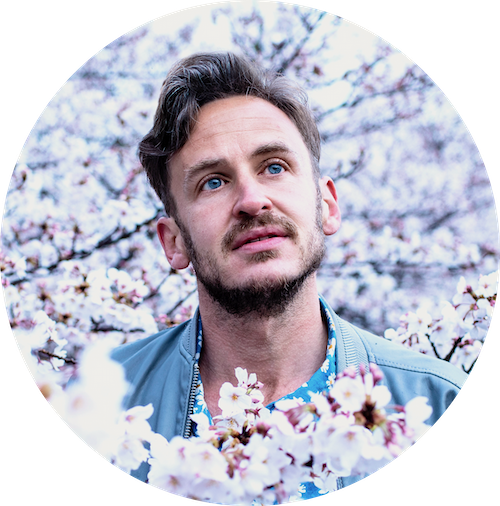 Japan Starts Here is information—and inspiration—for all your trips to Japan. My name is Robert and I'm happy you're here!