As news of success among America's top drug companies has rung out throughout the final weeks of 2020, I—and I guess you—have wondered how the situation of the Japan Covid vaccine might affect the country's moribund tourism industry. Might a shot in the arm (well two shots in the arm, if you end up getting jabs made by Moderna or Pfizer) be your golden ticket back into Japan?
It's romantic to think this way, and it's possible the reality of post-Covid travel in Japan will be so simple. Of course, any number of more complicated, less satisfying options are also possible.
It is for this reason—in the interest of total awareness—that I've created this post: To let you know that the coast is not quite clear, not yet, and to let you know how you'll know that it is. Certainly, the light at the end of the tunnel is getting brighter.
Covid-19 Has Destroyed Travel to Japan
Japan coronavirus vaccine news can't come soon enough. The border has been closed to inbound tourists from nearly all countries since April 2020; it seems unlikely, without a vaccine, that visiting Japan in 2021 will even be possible. As a result of this collapse—Japan hosted more than 30 million foreign visitors in 2019, and has seen zero for all but the first three months of 2020—Japan's crucial tourism industry is on the brink of collapse.
As has been the case around the world, Japanese authorities have tried to use domestic tourism to fill the gap, but success has been limited. The government's "GoTo Travel" program has proven controversial due to the volatile situation with infection numbers in various parts of the country; the negative publicity around it has rendered it mostly ineffective. For travel companies and professionals in Japan, a Covid-19 vaccine can't come soon enough.
Japan Tourism and The Covid Vaccine
Which Covid-19 vaccines will Japan receive, and when?
Japan has placed orders for many of the top Covid vaccine candidates, including those from frontrunners Pfizer/BioNTech and Moderna, as well as the jab from Astranzeneca and Oxford University. It is likely that mass vaccination against Covid-19 in Japan will be sometime during the second quarter of 2021, as will be the case in most advanced countries.
Will vaccination against Covid-19 be required to enter Japan?
I can't see a world where foreigners are able to enter Japan without proof of having been vaccinated for Covid-19, at least not in the year or two after the pandemic ends. I suppose it's possible, once the Osaka 2025 World Expo rolls around, that authorities will stop checking for proof.
Will Japan re-open its border once a Covid vaccine is available?
This is the ¥100,000,000 question! While I do think Japanese officials will be eager to get the tourism industry "back to normal" as soon as possible, I think it might take some time after initial availability of the vaccine. I imagine that once vulnerable populations within Japan are vaccinated, tourists who are also vaccinated will be able to resume entering the country.
How will a Covid-19 vaccine affect the Tokyo Olympics?
Both Japanese and international officials have stated that a Japan Covid vaccine is not a prerequisite for the Tokyo Olympics to go on in some form. On the other hand, now that it looks like several vaccines will be safe and effective, I think their rollout will increase the likelihood of a Tokyo 2021 that feels in many ways like what Tokyo 2020 would've felt.
Can I get a Covid-19 vaccine in Japan?
In the future, it's possible that foreigners visiting will be able to get a Covid vaccine in Japan, much like we are able to avail other medical treatments under the general umbrella of medical tourism. With this being said, I think this is more of a possibility for 2022 (or even later), as Japan will spend most of 2021 immunizing its own citizens.
Japan Tourism Post-Covid
Some people, both globally and within Japan, have speculated Covid might result in a massive diminishment of tourism's footprint, and its importance to the economy—the last 2,000 years of history, many of them rife with plagues, suggests otherwise. Indeed, Japan's recently elevated Prime Minister Suga Yoshihide has stated many times that Japan maintains its ambitious target of 60 million visitors by 2030, and intends to continue its march toward becoming what he calls an "advanced tourism nation."
My gut feeling, both in Japan and around the world, is that once the proverbial coast is clear (on the virus front), thinks will begin going back to normal—the real normal, not the bullshit new one leaders are trying to gaslight us into—and rather quickly at that. If I were a betting man, I'd say that within 6-9 months of the Japan coronavirus vaccine rollout (in other words, early 2022), the tourism situation on the ground in Japan will be more or less what it was in late 2019.
Other FAQ About Covid-19 in Japan
Can I travel to Japan right now?
As of late November 2020, only will travelers with permission to stay in Japan longer than three months may enter the country—tourists are not permitted under any circumstances. Unless you come from the short list of countries not on Japan's exhaustive entry ban list, you will be subject to pre-departure and post-arrival testing, as well as quarantine and a number of other restrictions.
Will the Tokyo Olympics happen?
With recent positive vaccine news, the likelihood of the Tokyo 2021 Olympics proceeding in some fashion has increased. On the other hand, Japanese and international officials have floated many possibilities that are frankly ridiculous, including a "Japanese-only" Olympics without foreign spectators, or a Games that has no spectators at all, of any nationality.
Is it safe to visit Japan?
From a Covid perspective, Japan is certainly safer than many Western countries, with daily infection numbers an order of magnitude lower than in Europe or the United States. On the other hand, some risk does underlie any trip to Japan, namely of natural disasters like earthquakes and tsunamis. When it comes to personal safety from non-pathogenic human crime, Japan is one of the safest countries in the world.
The Bottom Line
The Japan Covid vaccine is still months away, at the time I'm writing this, but it's understandable why recent scientific news might make you feel hopeful. This is especially the case if you live in countries like the US and UK, where widespread availability of a coronavirus vaccine is likely sometimes during the spring of 2021. On the other hand, it's not clear that a certificate of vaccination will lower all the many barriers that currently exist to entering Japan—it's possible Japan will want to widely vaccinate its own residents before permitting the entry of foreigners. Consider hiring me to plan your post-Covid trip to Japan, to mitigate these and other potential complications.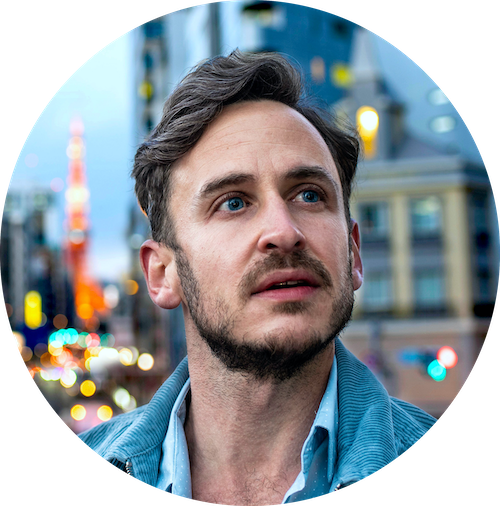 Japan Starts Here is information—and inspiration—for all your trips to Japan. My name is Robert and I'm happy you're here!