The topic of entertainment in Japan is as diverse as the country itself. Far from being a binary choice, you've got almost limitless options when it comes to staying stimulated in Japan.
Much of this will vary with the different destinations in Japan you visit during your trip. For example, while you might play pachinko or visit an amusement park in Tokyo, a traditional kabuki play or odori dance performance might be more appropriate in Kyoto or places farther afield.
Over the next several paragraphs, you can get inspired for your next trip to Japan, however you end up keeping yourself amused as you travel. (TIP: For now, you can also focus on having successful online gaming experience as you iron out the details of your Japan adventure!)
Is Japan a Fun Country?
I haven't written a post about entertainment in Japan to suggest that you somehow need to seek out fun and engagement here. Frankly, I find it "entertaining" to stroll amid the ancient temples of Kyoto's Higashiyama district, or to chase down the tastiest okonomiyaki in Hiroshima. I don't need to be engaged in a particular sort of activity in Japan in order to be having the time of my life.
At the same time, I do believe some of the activities I'm about to list delightfully contradict Japan's reputation of being a country that takes itself too seriously. If anything, I think the tendency of Japanese to let loose directly relates to Japan's famously long working hours. Have you ever heard the phrase "work hard, play hard"? I feel like whomever coined it was referring to Japan!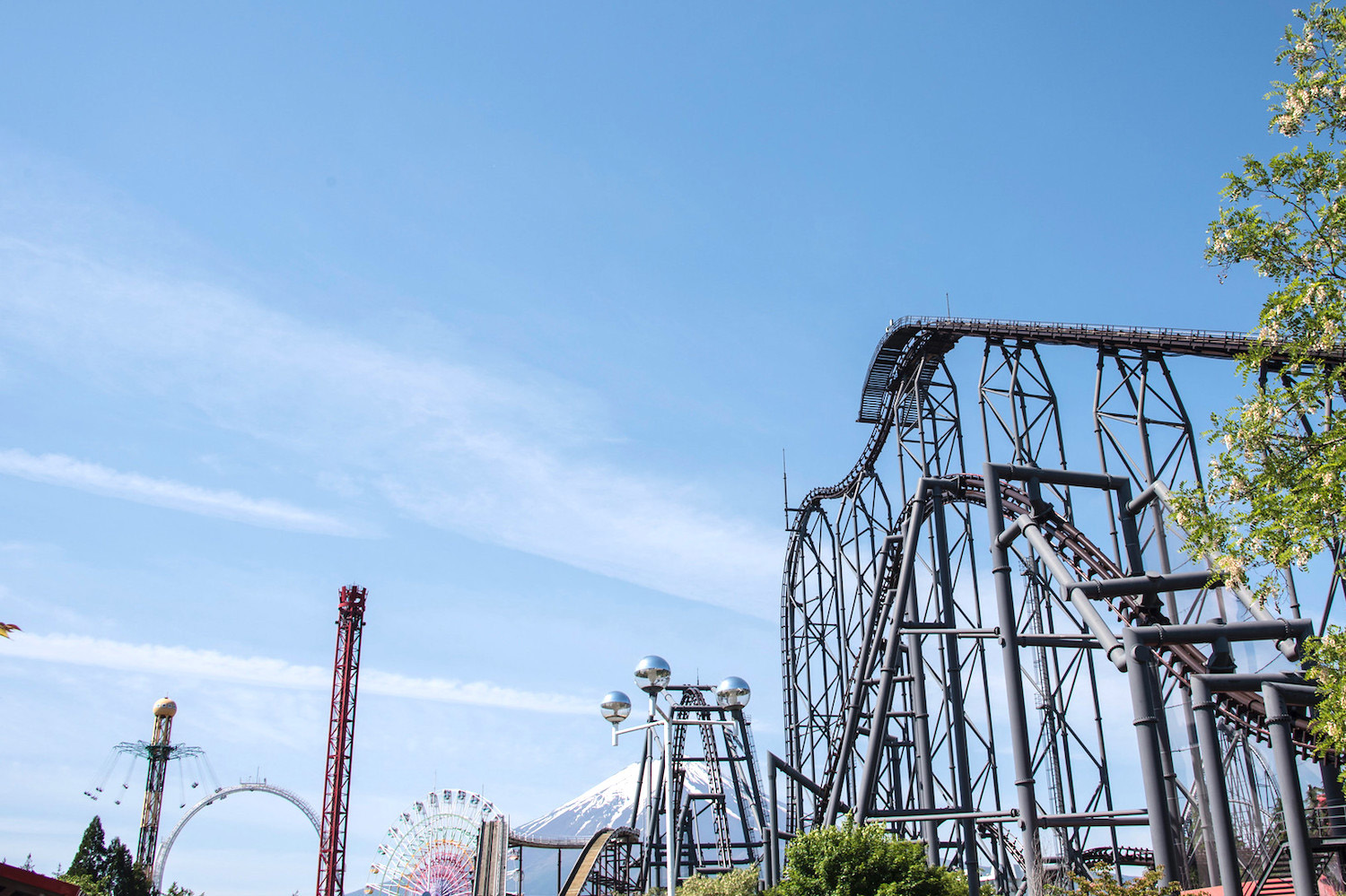 Top Ways to Entertain Yourself in Japan
Watch traditional performing arts
One of my favorite things to do in Japan is to take part in the mukashi (or ancient) traditions present throughout the country. Some well-known examples of this are kabuki, which you might watch at Minami-za theater in Kyoto (potentially after taking in a traditional Maiko dance performance) or awa-odori, a dance made popular in the city of Tokushima, on Shikoku island. Another option is to attend one of the many matsuri festivals that take place around Japan.
Enjoy amusement parks
Another way to interpret entertainment in Japan? Screaming your head off! One of my favorite places to do this is at Fuji-Q Highland in Fujiyoshida city, Yamanashi prefecture, where hyper-coasters speed past Japan's most famous mountain. Another great theme park is Tokyo Dome City, located not far from the Tokyo landmark of the same name.
Win big in video game arcades
Do you like "claw" games? While these are only the beginning of the nerding out you can do at video game arcades in Japan, they're one of the most accessible options for people not very into Japanese games. While the most obvious places to visit such arcades are in Tokyo's Akihabara area, they exist in most major Japanese cities, particularly in shoutengai covered shopping arcades.
Sing karaoke
Not surprisingly, karaoke is one of the most popular forms of entertainment in Japan. However, unlike the karaoke bars in Western countries (where you "perform" publicly in front of dozens or even hundreds of strangers), karaoke kan centers throughout Japan feature private rooms for you and your friends. This will allow you to focus less on calming nerves, and more on singing!
Try your luck at Pachinko
Although proper gambling isn't exactly legal in Japan (more on that in a second), you can still win big. Specifically at the game of pachinko, which takes place in parlors that look suspiciously like casinos, and on machines that wouldn't be out of place in one. Officially, you can't win money playing pachinko. However, shops and stalls that allow you to exchange the prizes you've won for cash do exist.
Are Casinos Legal in Japan?
One reason mobile gambling is so popular in Japan? Physical casinos are not yet legal. However, plans have been in place for more than 20 years to build them, specifically in the form of what are called "integrated resorts," or IR. Essentially, these properties would be luxury hotels that include plentiful casino space, not unlike the sorts of properties you find in Las Vegas or Macau.
Of course, it'll be a while before you can count in-person gaming upon options for entertainment in Japan. This is because the pandemic saw plans to construct such resorts in the city of Yokohama, near Tokyo, called off indefinitely. Moreover, while Osaka's bid to construct the first IR in Japan is merely delayed, it likely won't see the light of day until just before Expo 2025 in Osaka.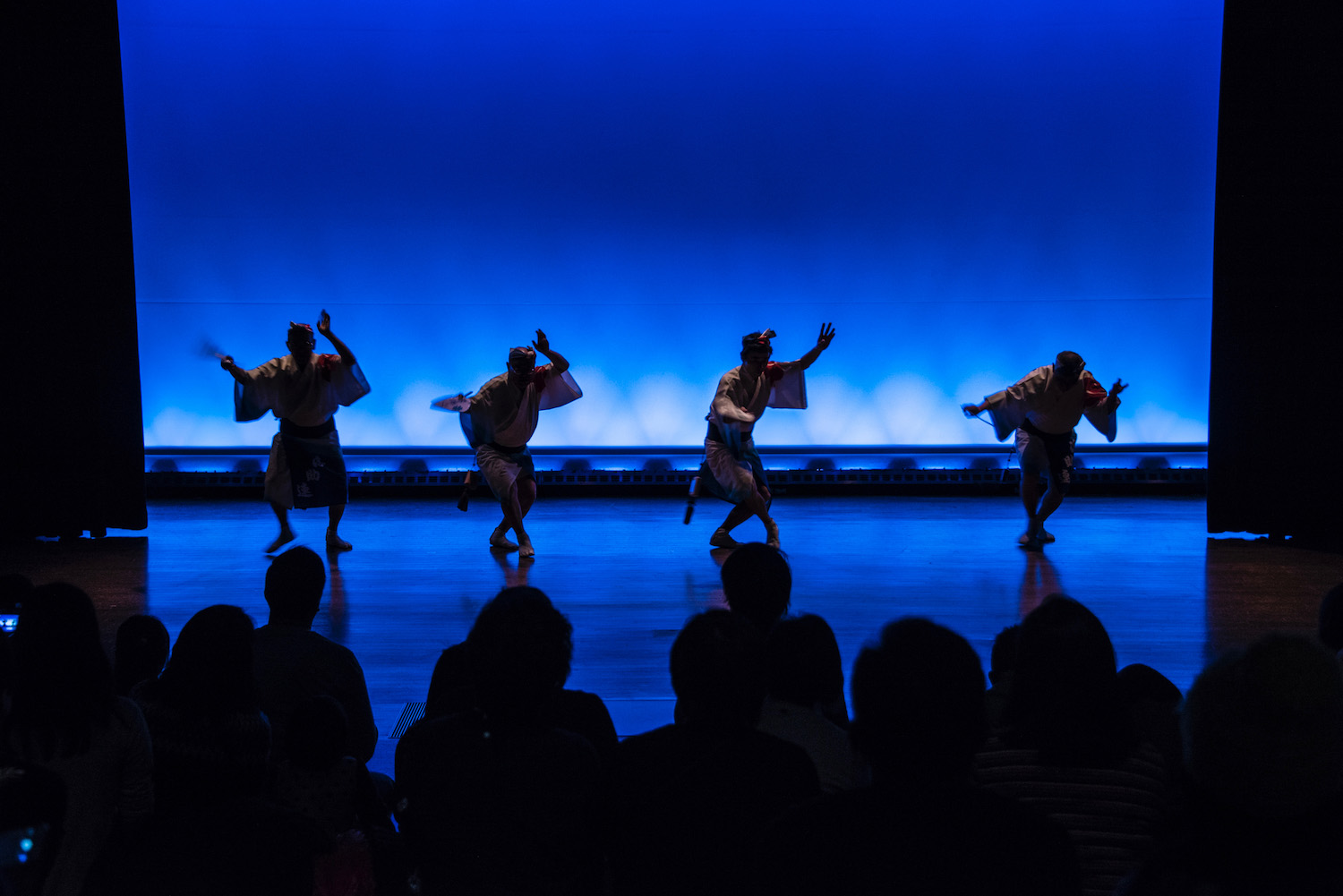 Other FAQ About Entertainment in Japan
What is a popular entertainment in Japan?
Japanese (and foreign travelers to Japan) entertain themselves in a variety of ways. This can range from playing pachinko in Tokyo and other big cities, to watching performances of traditional art forms such as kabuki in Kyoto and elsewhere. Japan is also home to many amusement parks, such as Tokyo Dome City and Fuji-Q Highland.
What does Tokyo do for entertainment?
People in Tokyo entertain themselves in a number of ways. Locals and tourists alike flock to bars and nightclubs in popular districts like Roppongi, and the Kabukicho sub-district of Shinjuku. Not surprisingly, Tokyo is also the city in Japan with the most karaoke bars!
What is modern Japanese culture like?
Modern Japanese culture is diverse, surprising and often contradictory. While it's tempting to paint the entire country as a wonderland of anime, kawaii characters and blaring neon signs, traditional art forms (and attitudes) are just as abundant as anything modern, let alone the futuristic way today's Japan is so often depicted in popular culture.
The Bottom Line
There are almost endless options for entertainment in Japan. While travelers in big cities might spend their time in video game arcades, those who venture off the beaten path may choose to watch age-old performance art, or during certain times of year to attend one of Japan's many matsuri festivals. Other sorts of fun are also available, whether you ride rollercoasters at amusement parks like Fuji-Q Highland (which is located just beneath Mt. Fuji) or try your luck in a pachinko parlor. Regardless of how you decide to keep yourself entertained during your next trip to Japan, I hope this post has informed and inspired you.