Most people assume that Tokyo is a fairly cold city, but it actually sits at an altitude similar to Los Angeles. Obviously, currents are different on the western side of the Pacific than on the east, but the fact remains: Tokyo is relatively warm.
Indeed, Tokyo is usually one of the first major cities in Japan to see its sakura bloom in spring, and one of the last to see its ginkgo and maple leaves reach peak brilliance in the fall. Did you know that autumn leaf season in Tokyo takes place mostly in December?
Whatever you currently believe to be true about weather in Tokyo, I'll set you straight over the next few paragraphs. I'll even give you tips for how to see Tokyo covered in snow!
How to See Snow in Tokyo
Weather in Tokyo can be unpredictable, but one thing is for sure: You probably aren't going to see snow there. I've been visiting Tokyo for a decade, including at least half a dozen times in winter, and have only seen snow once. It was such a big deal on that February morning that several TV crews set up in Shinjuku during the few minutes I watched the short-lived snow.
Which is not to say that coming to Tokyo in early February maximizes your chances of snow. In recent years, snow has fallen as early as December and as late as March; January, on the whole, is the coldest month. If you plan to be in Tokyo and want to see snow, I recommend that you take a day trip to Nikko, to the Fuji Five Lakes or even to Takaragawa Onsen in the mountains of Gunma prefecture.
My Favorite Months to Visit Tokyo
January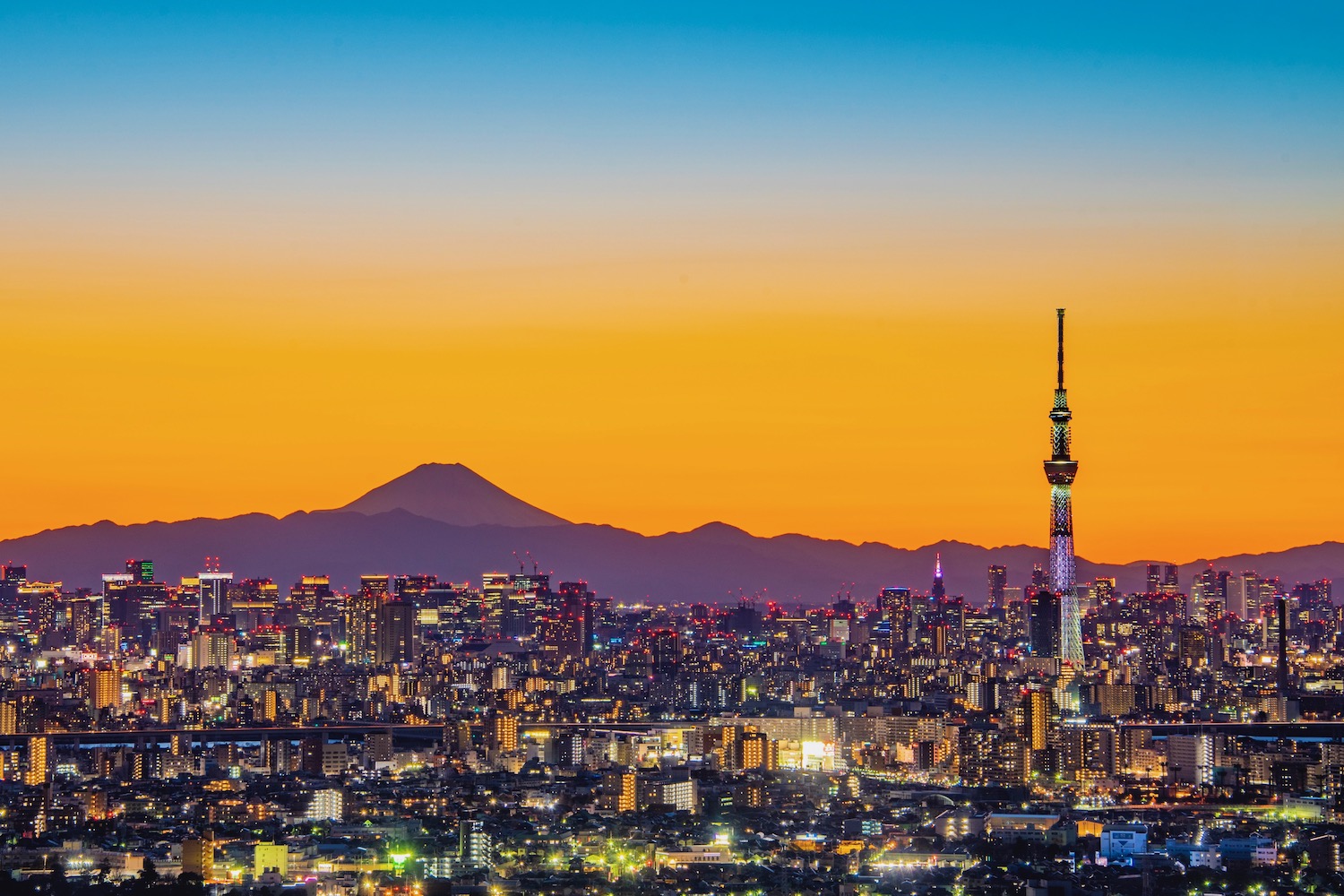 Tokyo isn't very cold in winter, but it is beautiful. In fact, January features a very high number of sunny days, which is especially good if you want to enjoy views of Mt. Fuji covered with a snowcap. Even better, high temperatures are often warm enough to enjoy your time wearing little more than a light jacket!
TIP: Heading to Hokkaido for a winter trip? Stop in Tokyo before or after to warm up!
March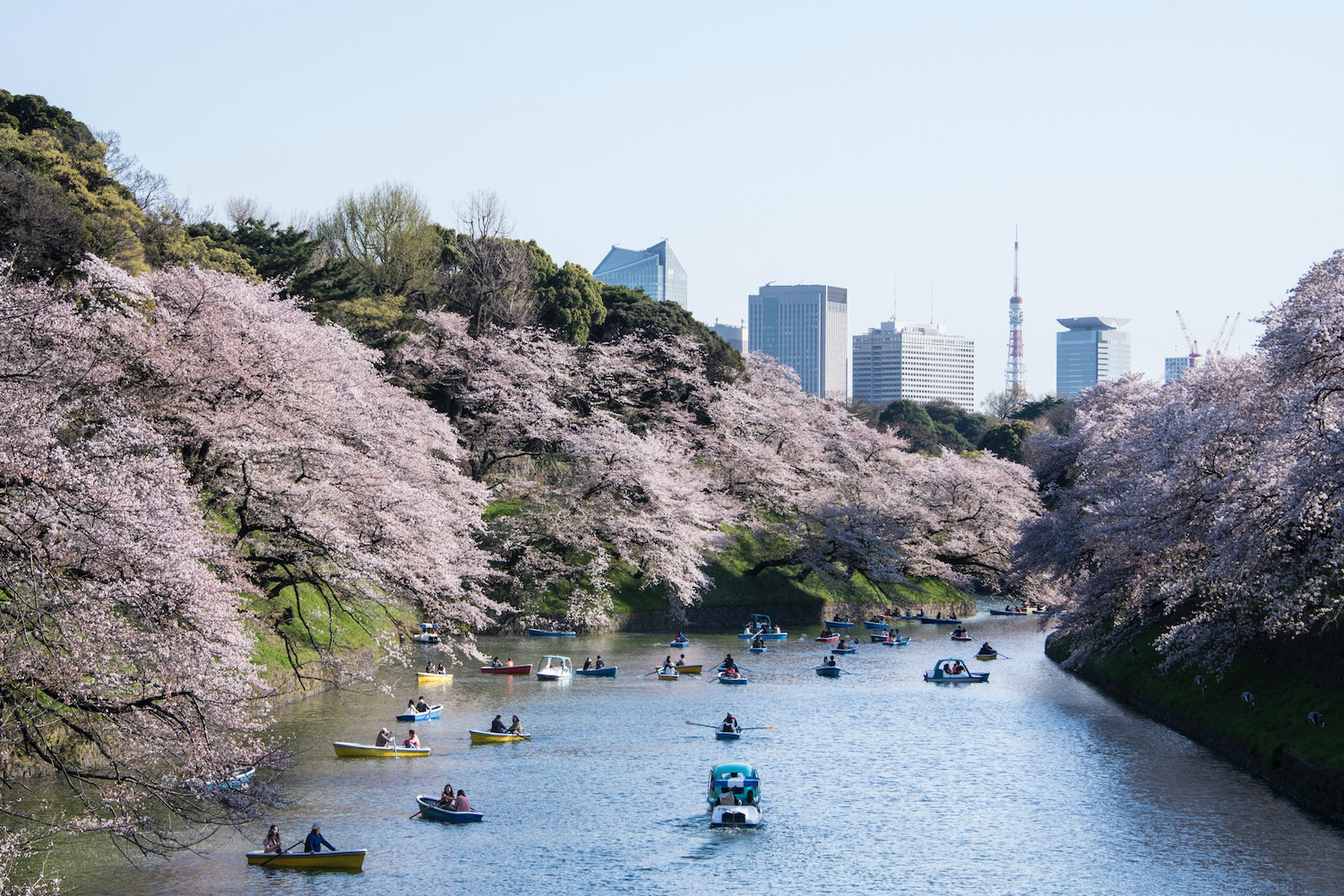 Irrespective of the Tokyo weather forecast, the last two weeks of March are an extremely beautiful time to explore Japan's capital. That's because this is when Tokyo's cherry blossoms come into bloom. Whether you canoe under the billows of Chidorigafuchi moat, or set down a blue tarp to have a hanami picnic in Harajuku's Yoyogi Park, this is one of the best times to visit Tokyo.
May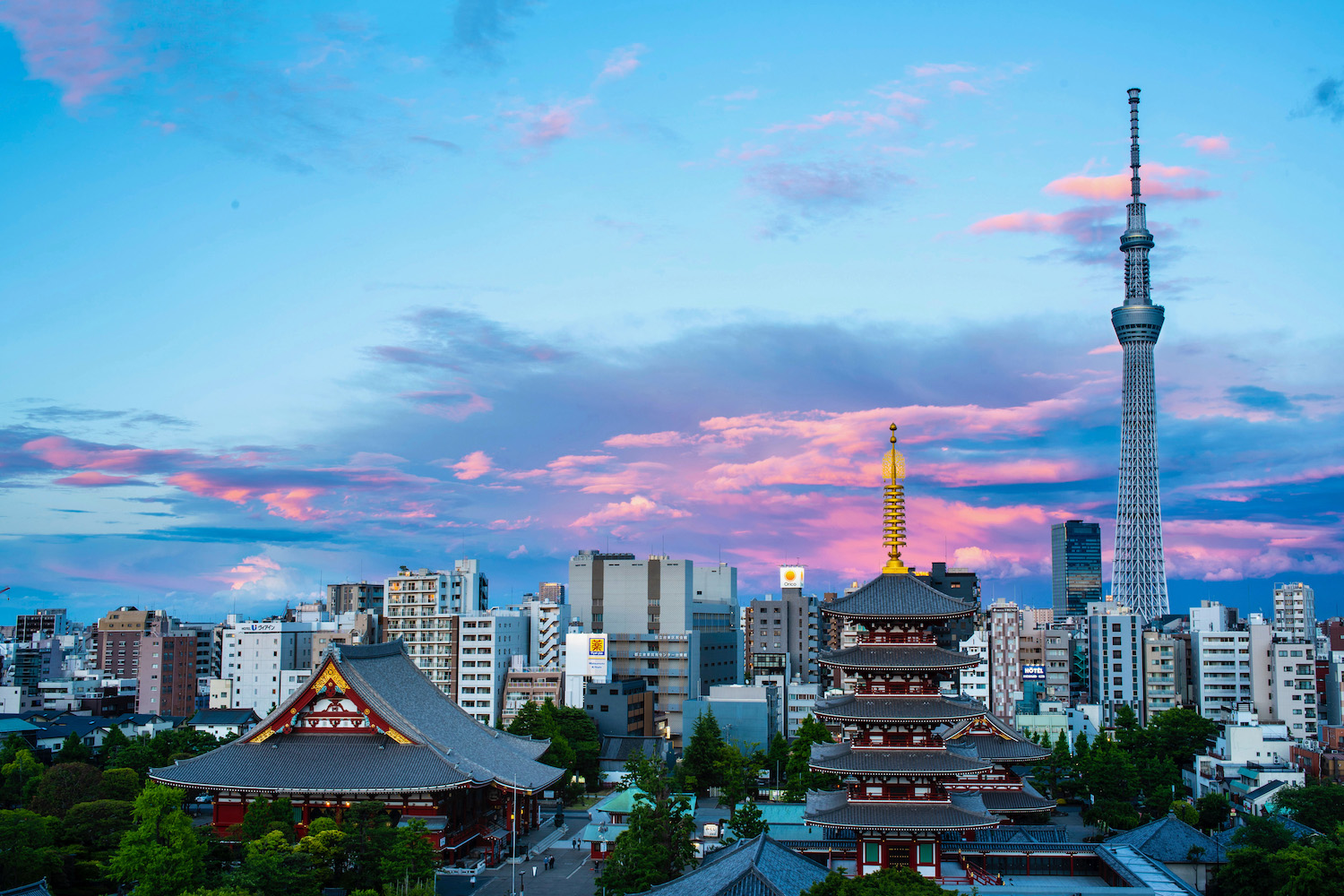 Two of my favorite months to visit Tokyo are "shoulder" months where there isn't officially a lot going on, but where great weather and light crowds make travel enjoyable. May is the first of these. In addition to the fact that the "new" green of spring is peaking out everywhere at this time of year, May is also when ajisai (hydrangea) start to bloom in Tokyo and nearby Kamakura.
October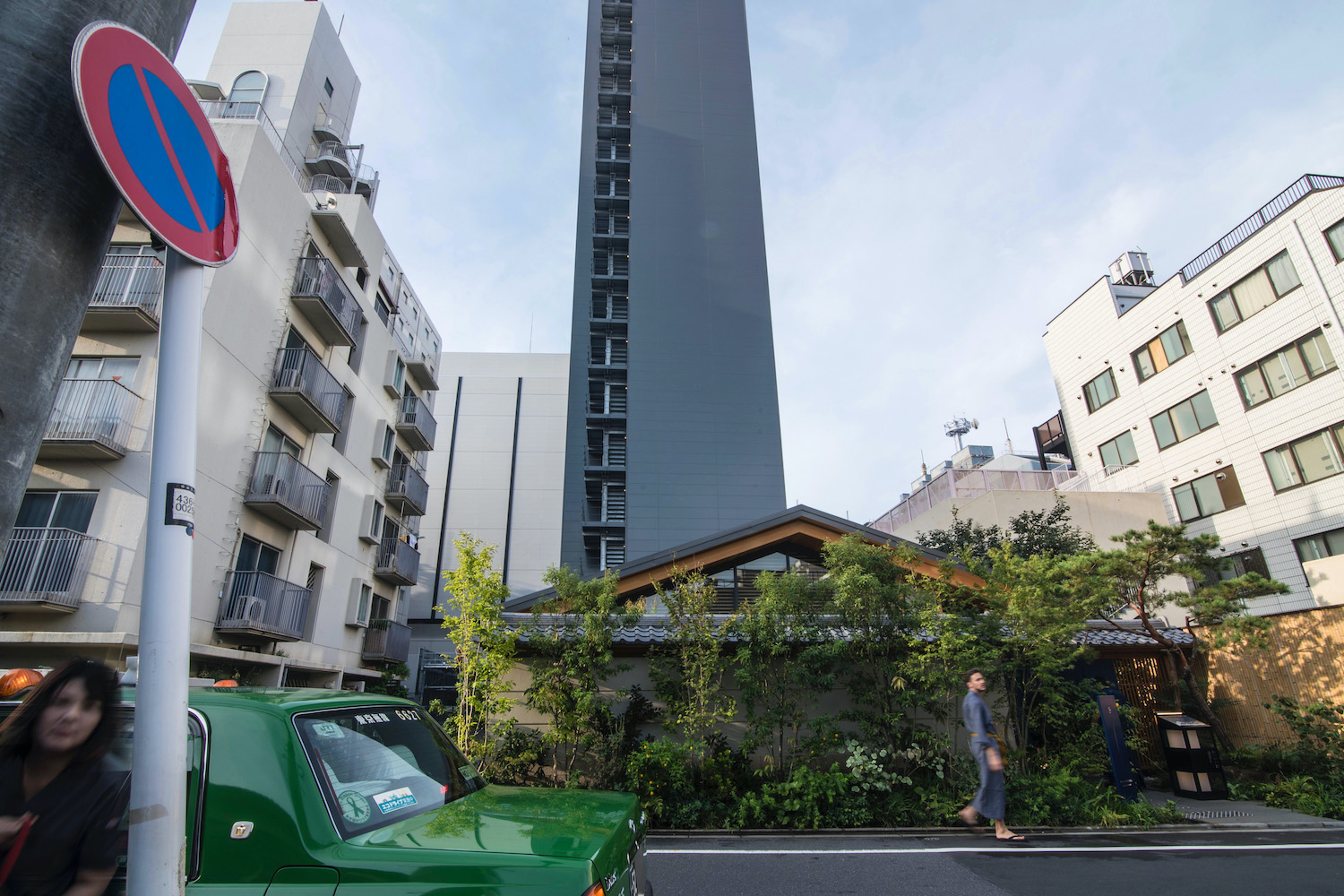 While the first part of October isn't known for having the best weather in Tokyo, the second half of the month is truly awesome. Days tend to be warm, while skies are relatively clear, since the threat of summer typhoons has mostly passed. However, if you visit Tokyo in October, don't be under the wrong impression: There is zero chance of seeing autumn leaves!
December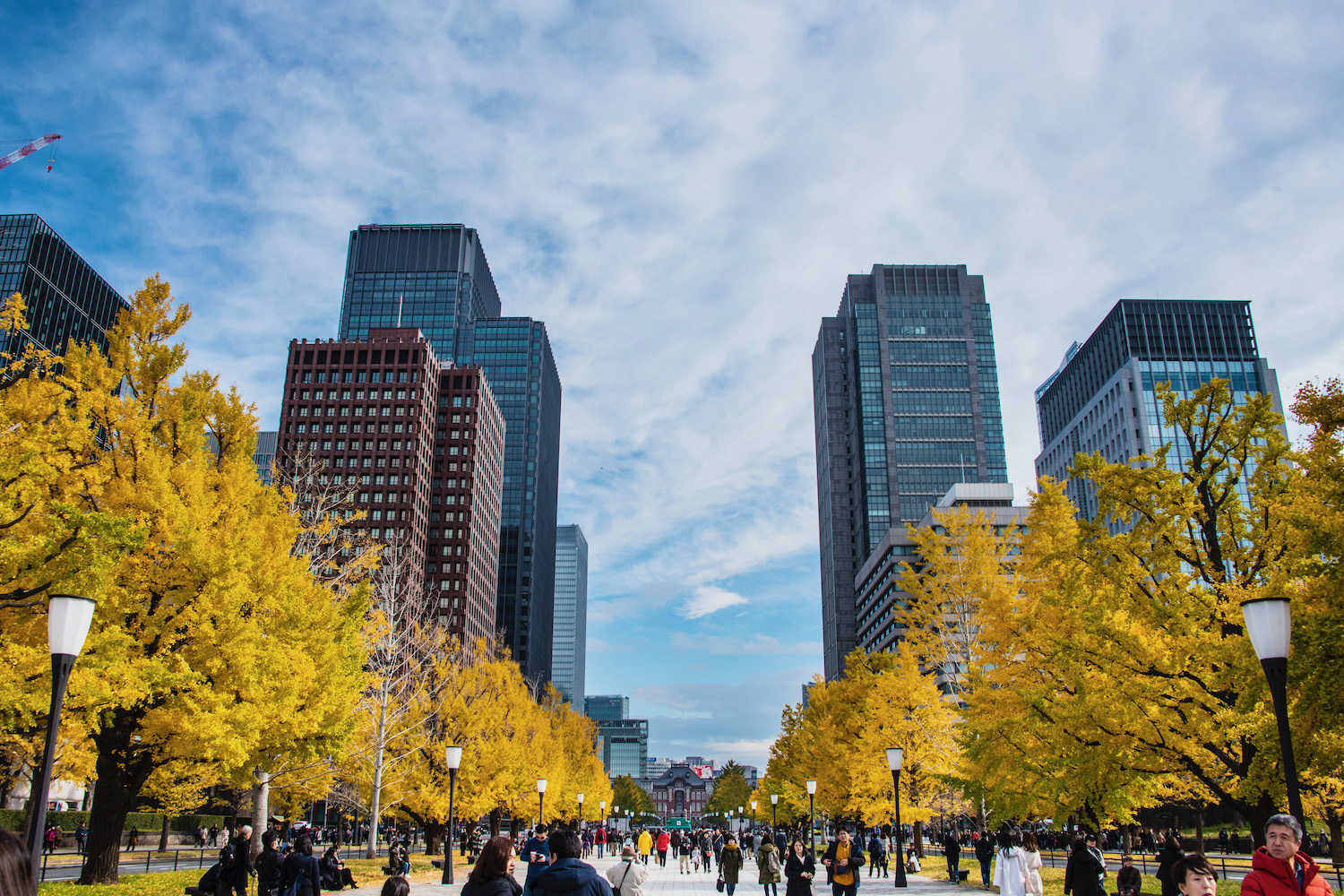 In fact, you will actually need to wait until the first week of December to see red and yellow leaves in Tokyo at their full brilliance. This is true in every year, and whether you see them during the day at Meiji Jingu Gai-en "Ginkgo Avenue," or at night during illuminations at Rikugi-en garden. Read more about my last experience enjoying autumn in Tokyo.
What is the Best Month to Visit Tokyo?
As you can see, I have pretty eclectic travel taste; my favorite months for visiting Tokyo are as diverse as the city itself. It's more difficult to pin down what the objective best month is. For example, while the last week of March is extremely popular on account of cherry blossoms, there are some people for whom the crowds ruin the springtime ambiance.
May is also a contender, both because of the weather I discussed earlier, and because of Golden Week. While much of the rest of Japan is intolerable at this time of year, due to the entire country being off work, Tokyo can feel downright quiet. Yet another choice might be the "shoulder" month of October, particularly the later weeks when the threat of typhoons has diminished.
Other Tokyo Weather FAQ
What is the coldest month in Tokyo?
January is the coldest month in Tokyo, with an average temperature of 6ºC/43ºF. As you can see based on this number, Tokyo isn't an especially cold destination, at least not compared to other major cities in the world, even its perennial rival Seoul.
Is Tokyo cold at Christmas?
Tokyo is usually warmer at Christmas than New York, Paris or London, given the city's average December highs above 8ºC/50ºF. Certainly, it is almost impossible that Christmas in Tokyo will be a white one, given that it basically never snows in Tokyo.
Is Tokyo very hot?
On paper, Tokyo isn't an extremely hot city, with average temperatures in its hottest month (August) only hitting 31ºC/88ºF. However, between the humidity and smog, and the fact that there are frequent days near 40ºC/104ºF, Tokyo definitely has its fair share of extremely hot weather.
The Bottom Line
The weather in Tokyo isn't what you probably think it is. For one, the city isn't very cold for very long—it's almost impossible to see snow there. Indeed, with some of Japan's earliest cherry blossoms and latest fall leaves, Tokyo is actually one of Japan's warmest cities on the whole, even if you disregard its hot, humid summers. With this being said, Tokyo does have four well-defined seasons—it's not anything approaching sub-tropical. Want to make sure you set realistic expectations about weather for everywhere you visit in Japan? Consider hiring me to plan your trip for you.