When it comes to animals in Japan, it's no secret that the country is cat heaven. You needn't look farther than the cat cafés of Tokyo, or any shop selling "Hello Kitty" paraphernalia to realize this. But unless you've been living under a virtual rock the past several years, you probably also realize that Japan has an entire island filled with cats (well, sort of—more on that in a second).
To be sure, while viral sensations like Bunny Island Japan and the Fox Village Japan are also real places you can visit, you should also approach these destinations with some knowledge under your belt. Japan is filled with exotic animal adventures, but they might not be as amazing as they seem—not for you, and not necessarily for the animals of Japan.
Popular Places to See Animals in Japan
Tashirojima: Japan's Cat Island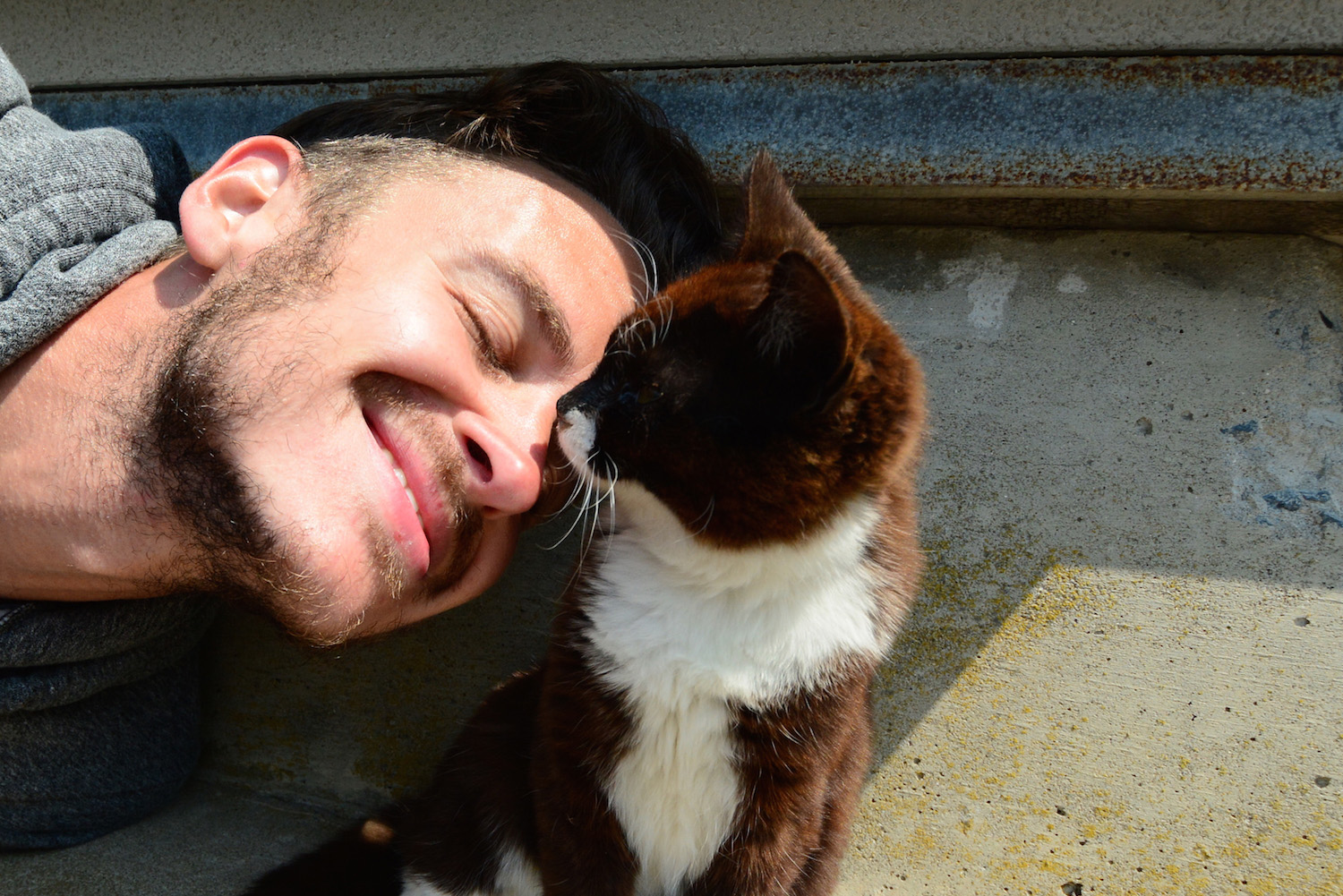 On the map, Tashirojima appears to be no different than any of the dozens of islands that appear off the coast of Tohoku. Traipsing around it, however, you'll probably notice more cats than you see elsewhere in Japan—but only slightly more, if you ask me.
To be sure, while the feline population of cat island Japan is several times higher than the 100 humans who call it home, on account of local folklore that correlated feeding cats with wealth and prosperity, I saw few instances of more than half a dozen cats congregating in any one area. If you do visit Tashirojima, which is only a short ferry ride away from Ishinomaki, which is only a short Japan train trip from Sendai, I hope you have better luck on cat island Japan than I did. Note that there's also a cat island near Shikoku, known as Aoshima.
Okunoshima: Japan's Rabbit Island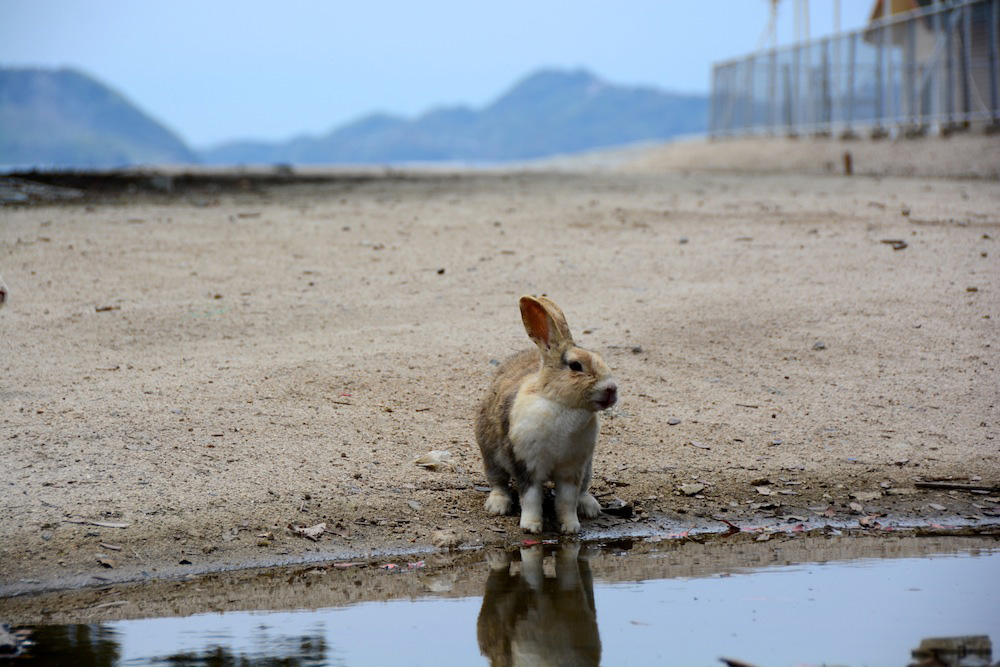 Like Tashirojima, Okunoshima island is famous for its large population of a domesticated animal—in this case, it's rabbits. And while the feline frenzy on Japan's cat island resulted from local superstition, Okunoshima's rabbit boom occurred due to a decidedly more modern phenomenon: The island was all but abandoned after World War II, thanks to its history as a center for poison gas manufacturing, and many rabbits were intentionally let loose to give life to the island, though I doubt they imagined that tourists in search of Japanese animals would come here by the thousands!
In my opinion, rabbit island Japan suffers from much of the same big hype (and low delivery on expectations) as cat island; I very rarely saw more than a few rabbits at a time. But it's easy enough to visit (simply use a JR pass ride the Shinkansen from Hiroshima to Mihara, then take a local train to Tadanoumi and then a ferry), so if you have an extra day before traveling from Honshu to Kyushu or Shikoku, I'd say that if Japan animals are a priority for you, you should go for it!
Fox Village in the Japanese Alps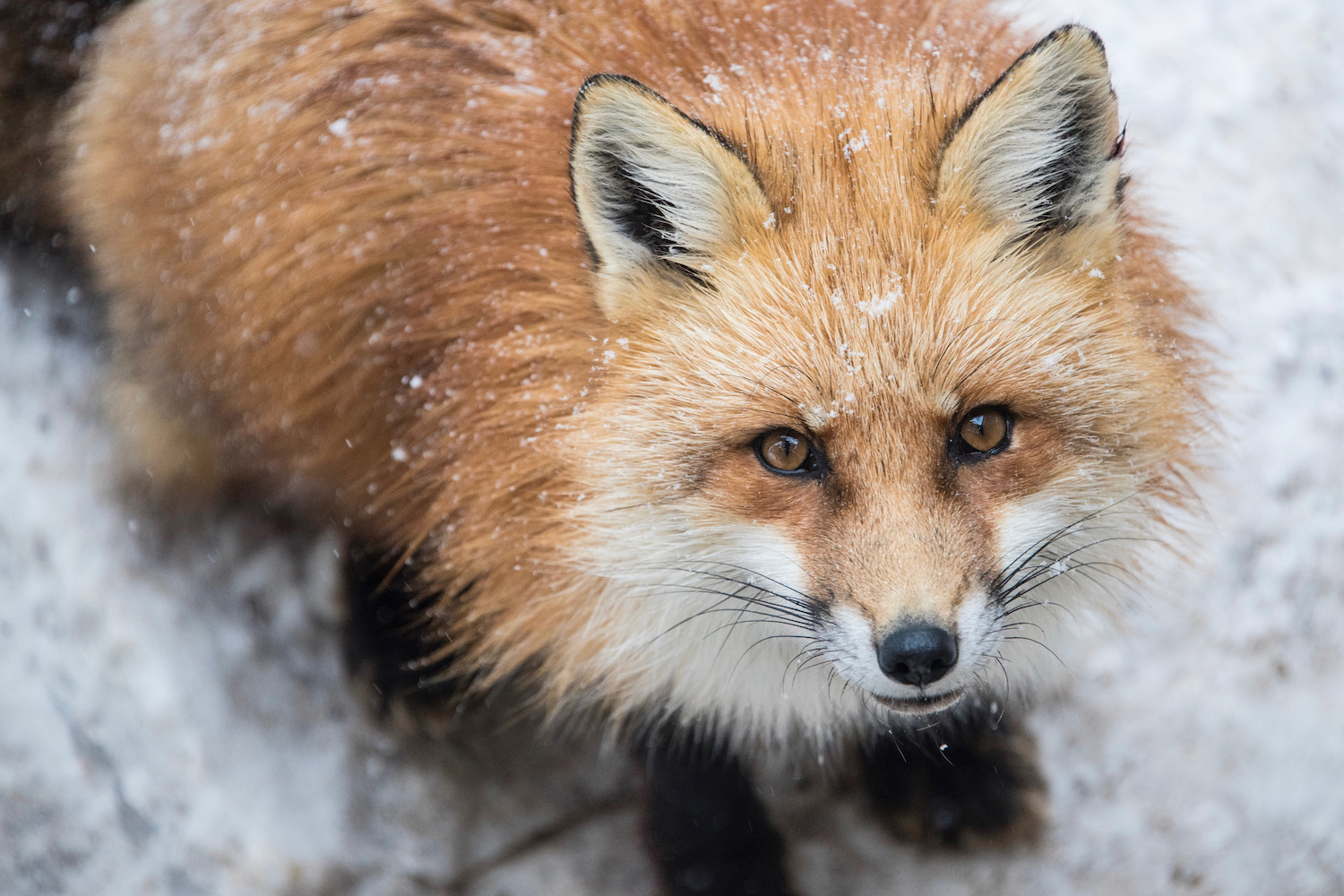 Zao Fox Village is located in the Japanese Alps, although it's closer to the city of Sendai then it is to the Yamagata prefecture onsen that shares its name. When it comes to the actual animal experience you enjoy here, there's good news and there's bad news to the place that perhaps best embodies crazy Japan.
The good news is that you're almost sure to encounter an Insta-worthy quantity of foxes, wherever you go inside the park (which, by the way, is decidedly inland—there's no such things as "fox island Japan" or "Japan fox island"). The bad news is that these animals in Japan are domesticated, and while they're well taken care of, the idea of keeping wild animals fenced in is always bothersome. Zao Fox Village is open all year, but makes for a particularly picturesque addition to a month in Japan during the Japanese winter season.
See Snow Monkeys Near Nagano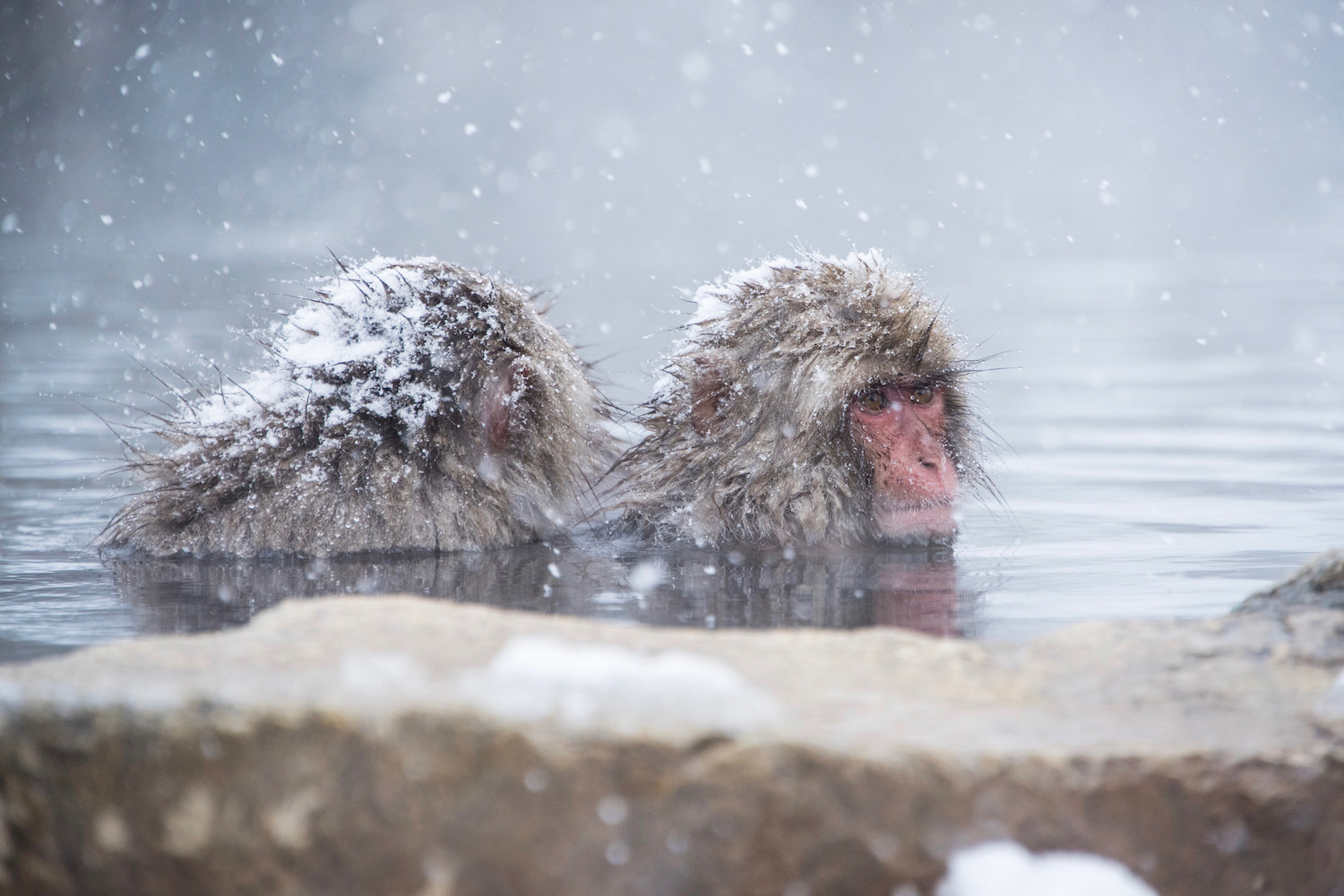 When it comes to experiences with animals in Japan, the Japan snow monkey onsen (officially known as Jigokudani, or "Hell Valley") is probably my favorite. Located within day-trip distance of Matsumoto and Nagano cities, it's a great place to have an animal encounter that is all but guaranteed, and with wild animals in Japan to boot.
Be a Deer in Nara (or Miyajima)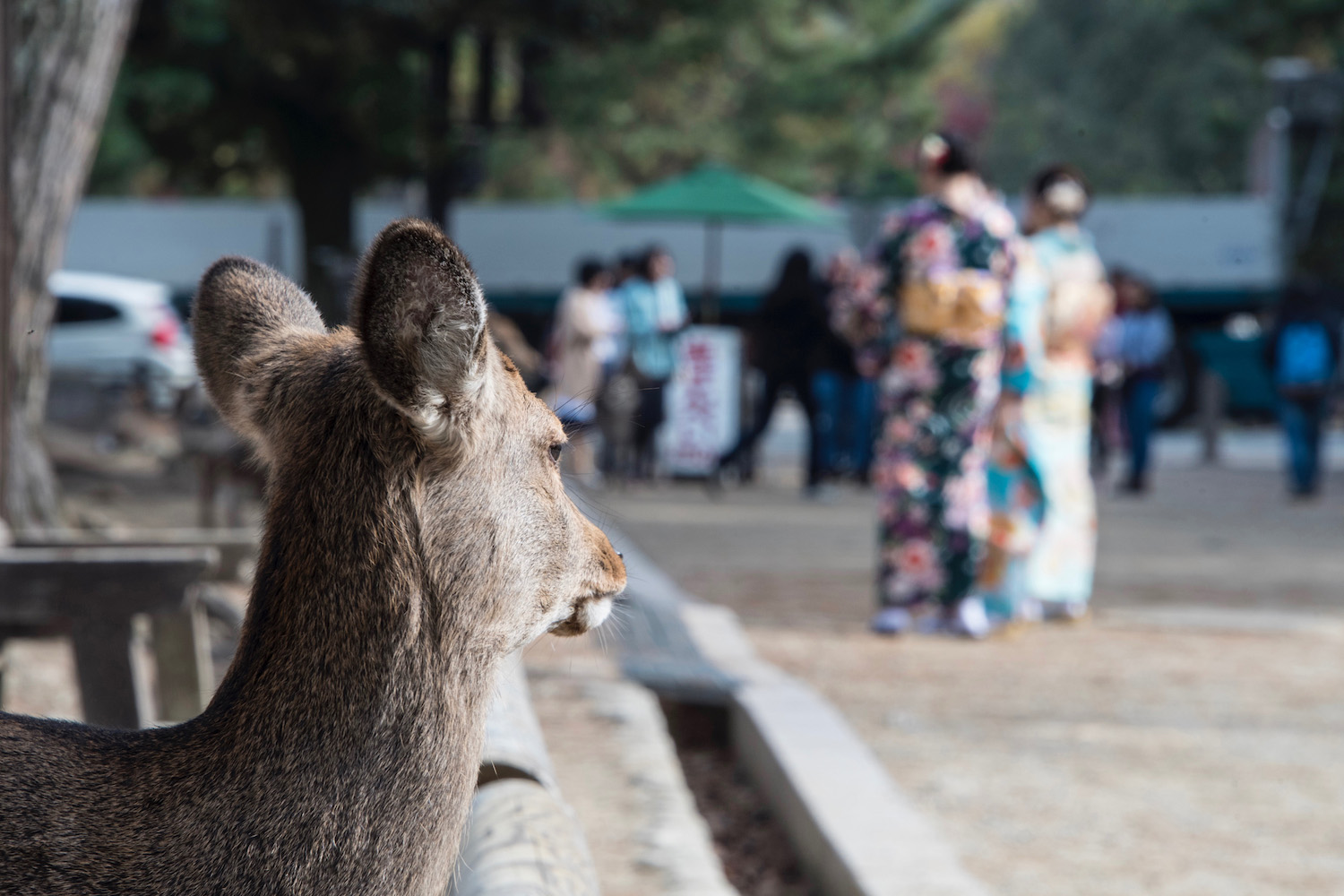 Nara, meanwhile, its famous for its urban deer, animals you can also find on Miyajima Island near Hiroshima. Both of these destinations are potential day trips from Osaka, though Hiroshima in particular is deserving (at least) of an overnight stay, irrespective of whether animals in Japan are your priority.
Other Places to See Animals in Japan
While not as wild as some of the other Japan animal experiences I've listed, the animal cafés you find in Tokyo and beyond are nonetheless a great alternative. Contrary to popular belief, there's isn't a rabbit village Japan, apart from the settlement on Okunoshima. This is a particularly attractive option if you haven't selected many Japan destinations outside of big cities.
Japan's animal cafés are not only limited to options like the classic Tokyo cat café (or the slightly newer-fangled Tokyo owl café), but other establishments throughout the country. While these places are fun and charming, they raises the same ethical questions as Japan's fox village, at least for me.
The Bottom Line
Whether you navigated to this article in search of the cat island Japan, or simply clicked it out of curiosity about animal-related activities in the country, Japan is definitely a wilder place that you might've thought. On the other hand, while animal experiences are abundant in Japan, they don't always live up to the expectations social media sets, with the possible exception of Jigokudani monkey park. Your best course of action is to choose one or two animals in Japan that easily line up with your Japan trip ideas, so you can put places like the Japanese fox village them in a larger travel context.