Weather in Japan is difficult to navigate. The country's unique island geography and position in the path of many typhoons means that it bucks many climactic trends you'd expect based on its latitude alone.
Further complicating this? The fact that many travelers visit specifically to enjoy highly seasonal phenomena, namely spring's cherry blossoms and the colors of autumn.
When is the best weather month in Japan? My goal over the next few paragraphs is not so much to give a lesson in the intricacies of Japan's weather and climate, but only to mention them in as much as they might affect your future travel.
Japan Has Four Seasons-Kind Of
The main thing to know about Japanese weather is that it likely won't be what you're expecting. While Japan has four seasons, an unremarkable fact its tourism organization markets as extraordinary, these don't necessarily line up with seasons in Europe or North America. This is especially true in terms of the Japanese summer, which is much rainier than it is elsewhere in the northern hemisphere.
Timing is another way that Japanese seasons tend to surprise you. Warm weather often comes late—you can experience near-freezing nights at the peak of cherry blossom season, and cool daytime weather as late as early July. Paradoxically, however, autumn warmth can often drag well into November, which can see the peak of autumn leaves delayed into December in some places.
My Favorite Months to Visit Japan
February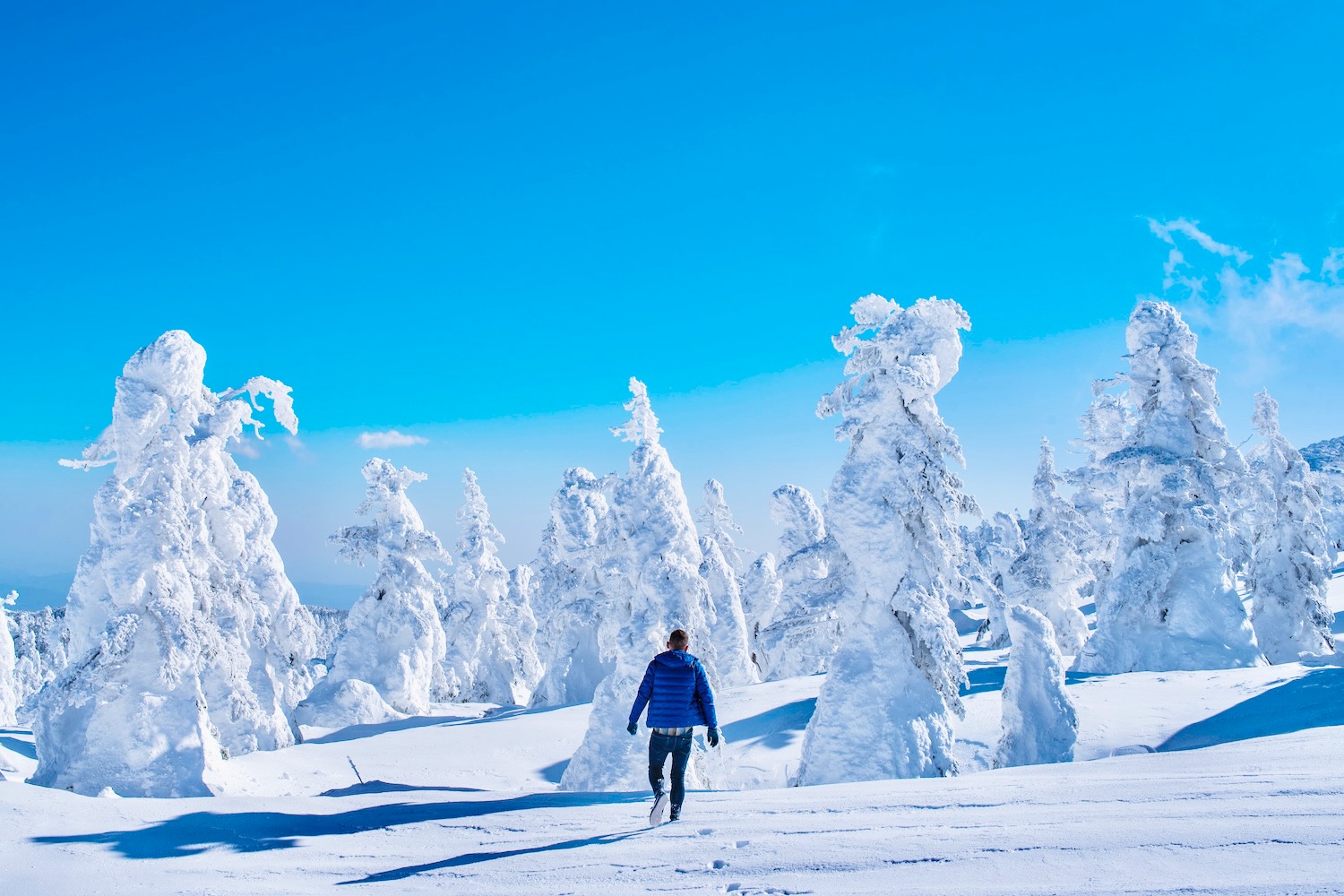 The middle of winter might not seem like a great time to visit Japan, but I have two reasons to refuse that. First, if you do want to see snow, heading to snowy regions like Hokuriku, Tohoku and Hokkaido practically guarantees lots of it. On the other hand, February is an awesome time to visit warmer parts of Japan. While they're still likely to be chillier than normal, you won't have to deal with crowds.
April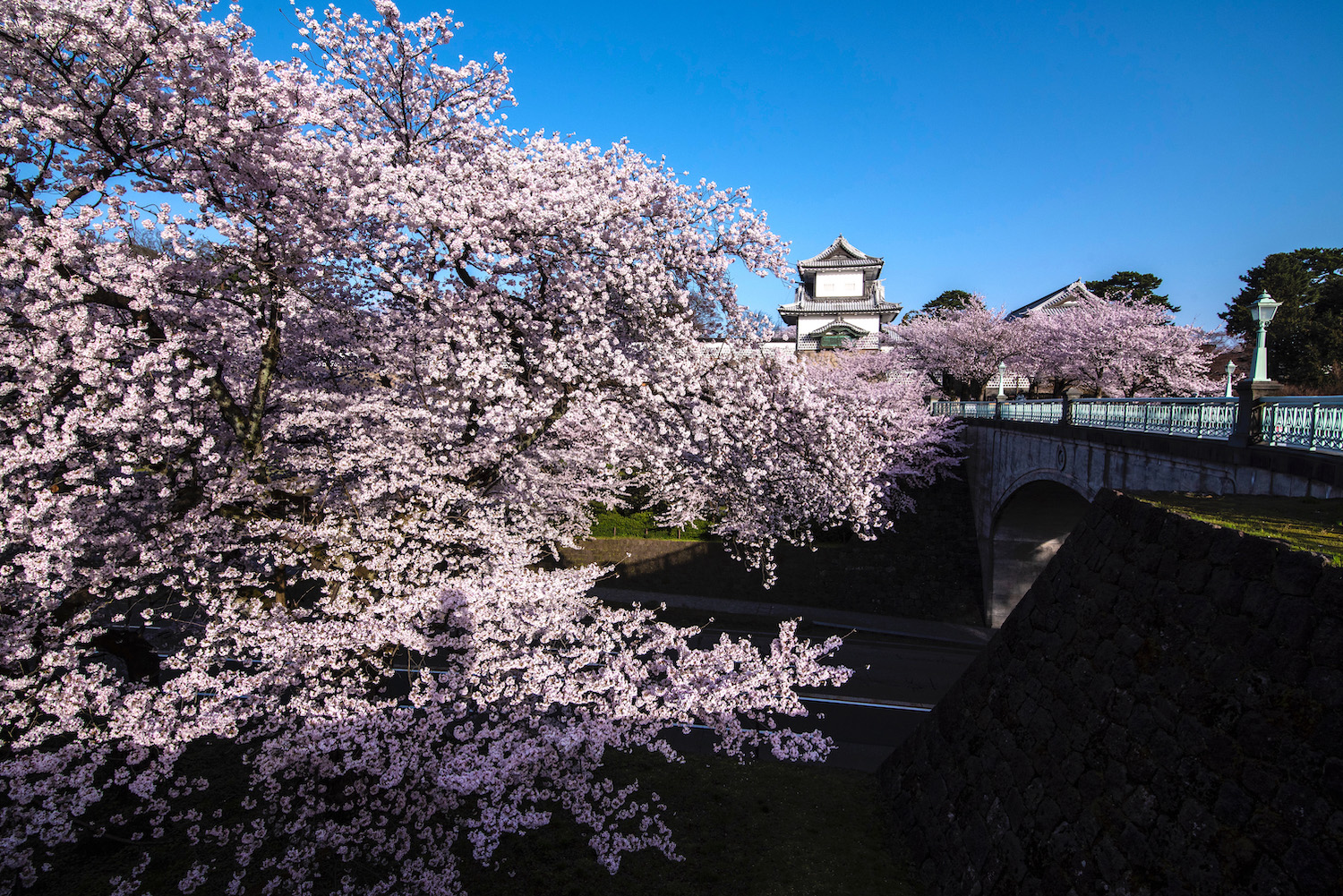 Regardless of the Japan weather forecast, cherry blossom season is an incredible time to visit Japan. Now, you should note that some parts of Japan (Tokyo, plus Shikoku and Kyushu) often see peak bloom before April 1; parts of Hokkaido don't reach this milestone until early May. However, the first couple of weeks of April see Japan's "Golden Route" positively awash in sakura.
May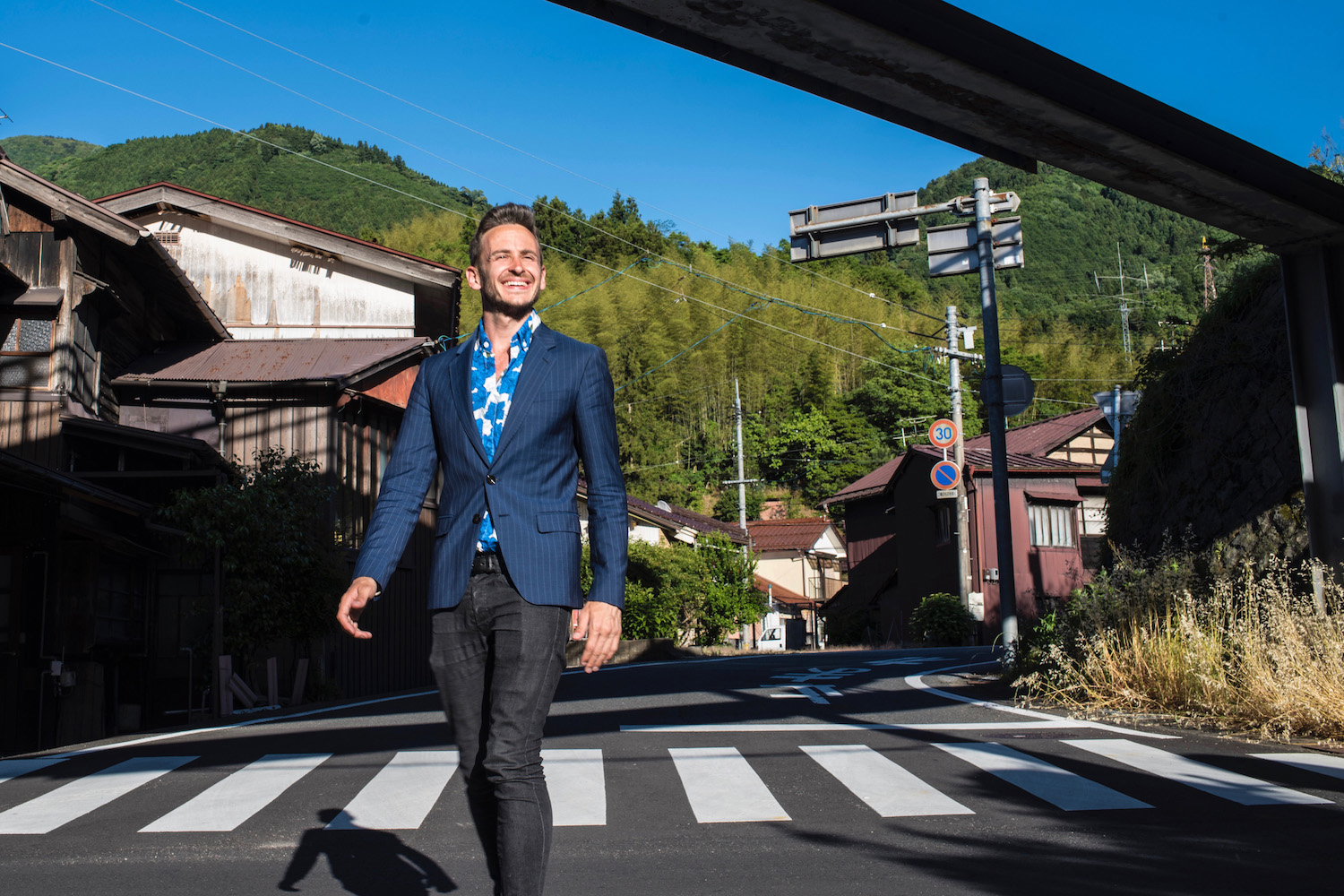 May is one of my favorite times to visit Japan, even though it's mostly devoid of famous flowers. For one, while the cherry blossoms have fallen away, they (and other flowers and buds) have given way to the brand-new green is spring, which is mesmerizing beautiful. Most of May (minus Golden Week, right at the beginning) is also not a very busy time to visit Japan, which allows you to have more places all to yourself.
October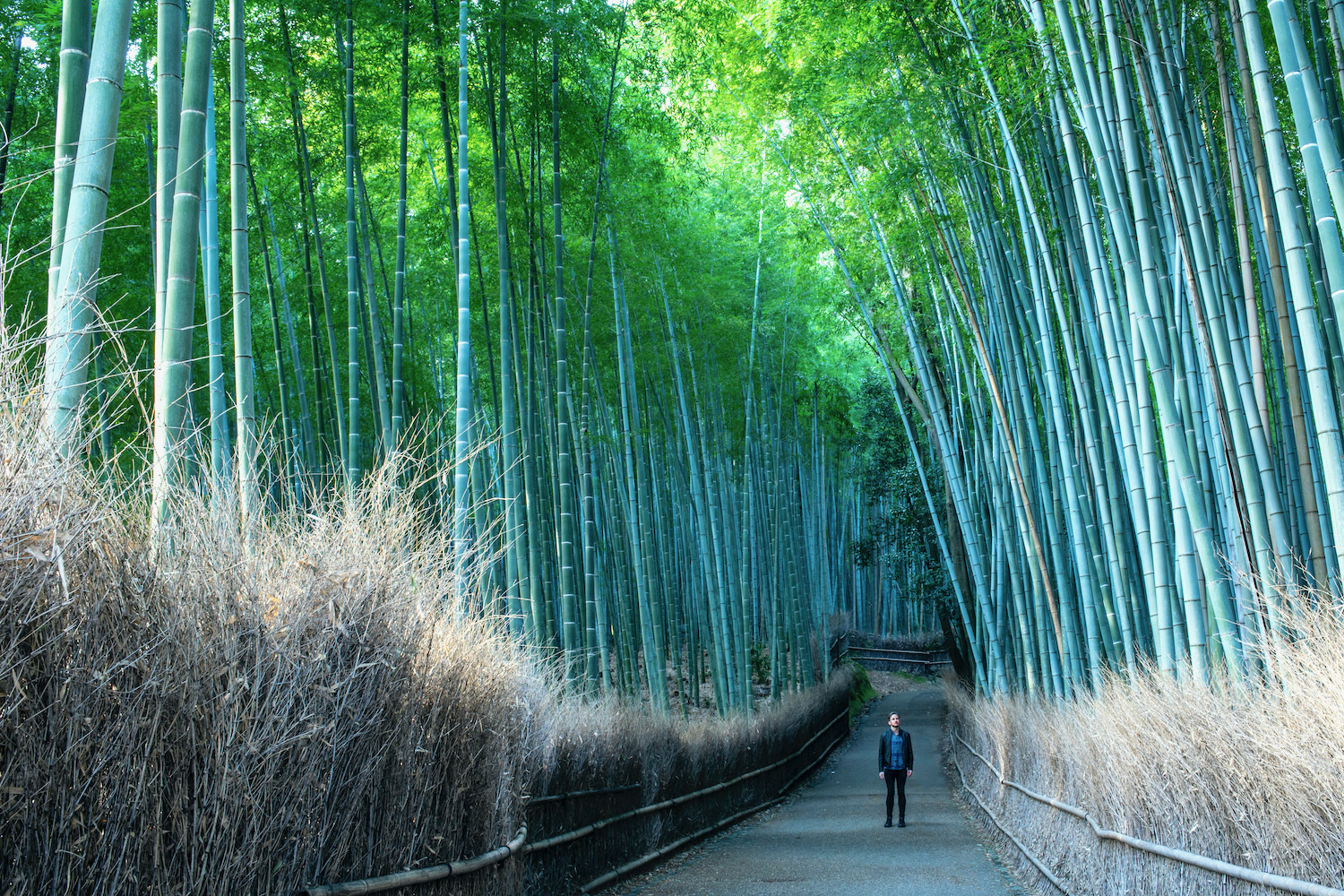 Like May, the "shoulder" month of October also features some of the best Japan travel weather, even if there aren't any seasonal spectacles of note. Well, not in most of Japan. If you do visit Hokkaido or the northeastern Tohoku region during October, you can see some fall colors, even though these take much longer to appear in the rest of Japan.
November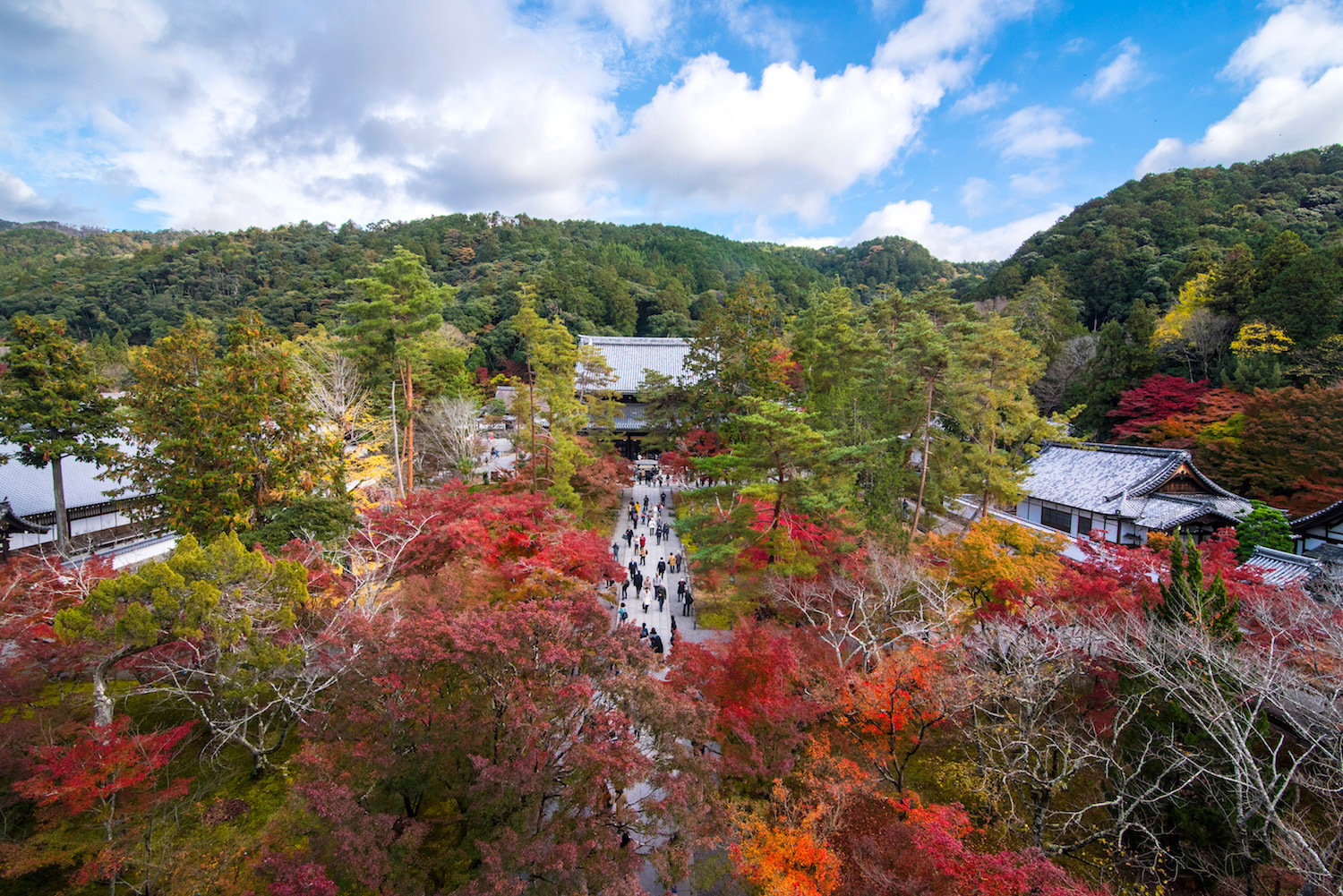 November is when most places in Japan reach peak fall foliage, although it might surprise you to learn than many top destinations don't see their best colors until the second half of the month. In fact, it's not uncommon for the Kansai region to see its peak until the last week of November, or for autumn to stretch well into December in Tokyo, Shikoku and Kyushu.
Is Japan Worth Visiting During the Summer?
Japan's summer season isn't all bad, but it is more than one season. The early weeks of summer are dominated by the tsuyu or "plum rain" monsoon. During this period, it's not uncommon for days to be cool and extremely rainy, which make them terrible for travel. The end of summer, meanwhile, is often defined by frequent typhoon landfall.
Late July and early-to-mid August tend to bring more "typical" summer weather and are also when Japan's annual Matsuri festivals take place. As a result, if you're wanting to visit Japan during summer, these might be the best times to come. However, as is the case with the rest of the information in this Japan weather guide, the possibility of good weather during this period isn't guaranteed. Summer is also wonderful in Hokkaido, which sees the blooming of its lavender fields during this time.
Other FAQ About Weather in Japan
What is the weather like in Japan year-round?
Japan has four seasons, although they aren't always well or predictably defined. Likewise, Japan's various regions experience each season differently, further complicating matters. Unless you are a very experienced Japan traveler, your strategy should be to expect the unexpected.
What is Japan's coldest month?
Japan's coldest month is February, which sees much of the country covered in snow and dealing with temperatures far below freezing. During February, even subtropical regions like Shikoku, Kyushu and Okinawa can be chilly or cold.
Which is the best month to go to Japan?
If you aren't set on seeing the sakura in spring or the koyo in autumn, I really love the "shoulder" months of May and October. In May, the new green of spring is captivating, and whatever winter chill lingered during cherry blossom season is gone. October, meanwhile, sees the typhoons of summer mostly gone, but weather still warm before the autumn cooling.
The Bottom Line
When is the best weather month in Japan? You don't need to be an expert on the weather in Japan to plan a trip around it. At the same time, it pays to be aware of the quirks of Japan's seasons so that you can avoid (or, at least, prepare for) their very worst excesses. As a general rule, if you don't come during the popular spring or autumn periods, "shoulder" months like May and October are always a safe bet for nice weather most anywhere in the country. Don't want to leave the timing of your Japan trip to guesswork? Commission a custom Japan itinerary—and let me sweat the details!