I won't mince words: 2 months in Japan is a long trip. This is true whether you're exploring the country on a tourist visa, or are in Japan for the purpose of study or work.
Indeed, staying in Japan for a couple of months gives you options. Presuming you remain within the legal limits of whatever visa you have—here at Japan Starts Here, we do not recommend breaking Japanese law—you can see and feel Japan from an angle most short-stay tourists never do.
Whether you've got specific ideas in mind or need basic inspiration, I do hope you'll find the next few paragraphs useful.
Why Should You Spend Two Months in Japan (or Longer)?
Although it's not what I would call "living in Japan," spending 2 months in Japan affords you a depth of understanding that's difficult to come by when you only stay for a week or two. For some travelers, this amounts to a greater diversity of destinations. In two months, you can easily travel from Kagoshima all the way up to Sapporo, and potentially past these terminal cities to Okinawa and the Shiretoko Peninsula, respectively.
On the other hand, some travelers will choose to go deep instead of casting their nets wide. This may entail renting an Airbnb in Tokyo or Osaka (or another city), residing there temporarily and going about your life like a local. You might even sign up for a short-term Japanese course, which will not only make this visit richer, but will aide you every time you return to Japan in the future.
Ways to Spend Two Months in Japan
Travel everywhere in Japan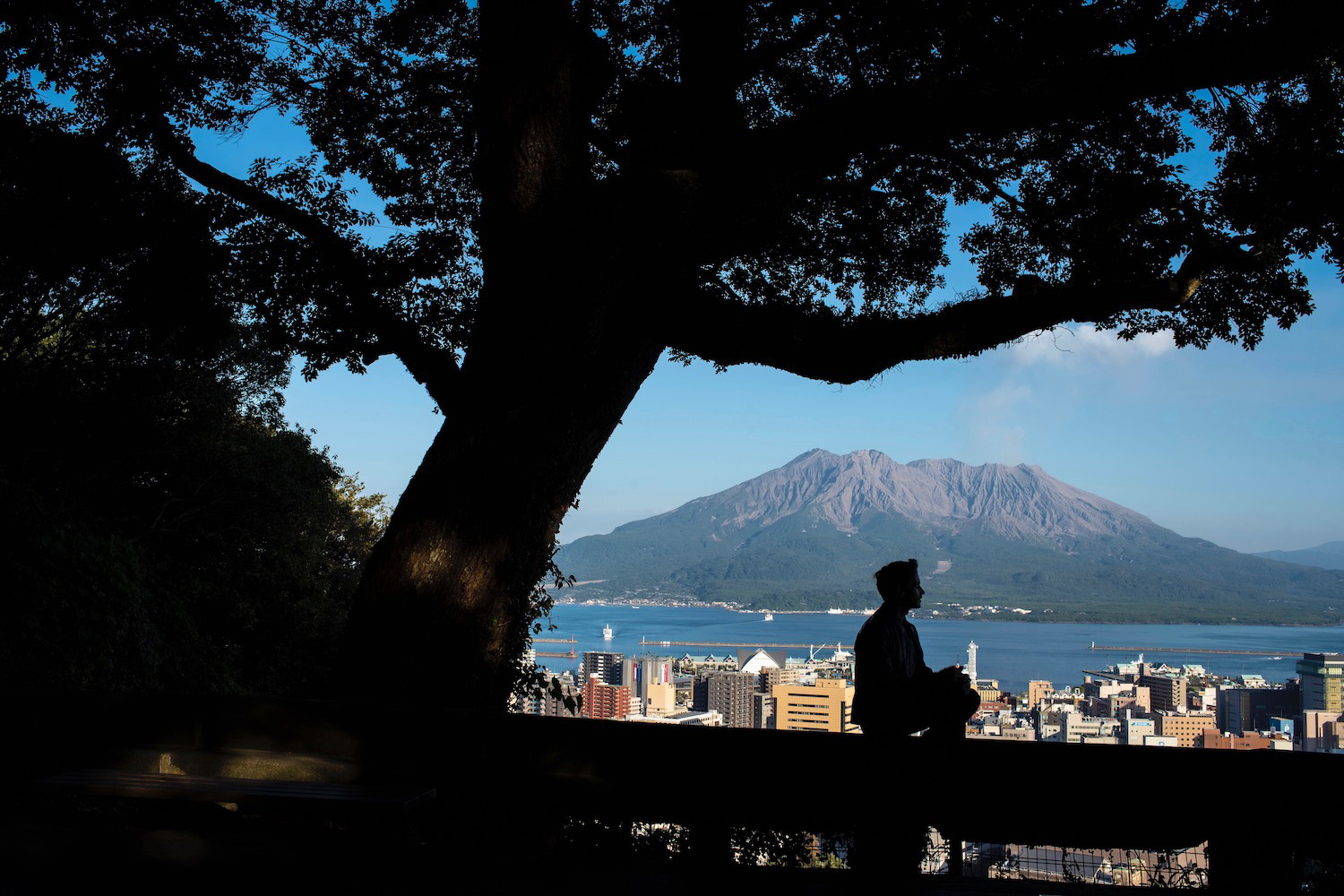 As I alluded to in the previous section, you can easily see all regions of Japan with two months in the country. After diving 2-3 weeks between Kyushu and Shikoku (and maybe Okinawa), head north and east through San'in and Kansai to Tokyo and through Tohoku. This will take an additional 3-4 weeks, leaving you with 1-2 week to spend exploring Hokkaido to your heart's content.
See all the cherry blossoms or fall colors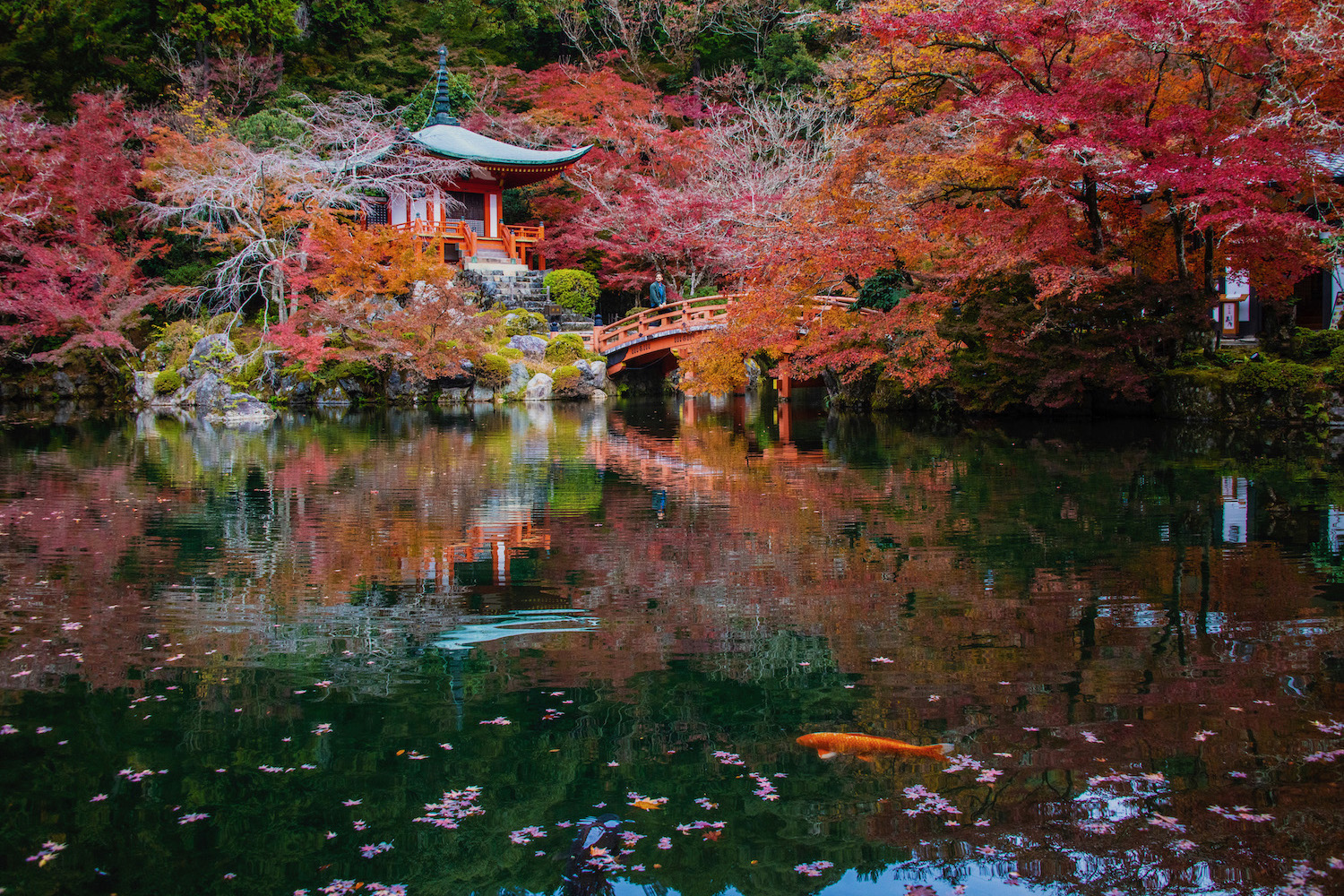 A more specialized way to spend your 2 months in Japan (or 3 months in Japan, if you have it) is to "do the whole country," but either during the cherry blossom or autumn color seasons. If you visit for cherry blossoms, start in the south in late March and plan on ending in Hokkaido in early may. Fall colors require the reverse: Start in Hokkaido in late September, and plan on being in Kyushu in late November or early December.
"Live" in one or two cities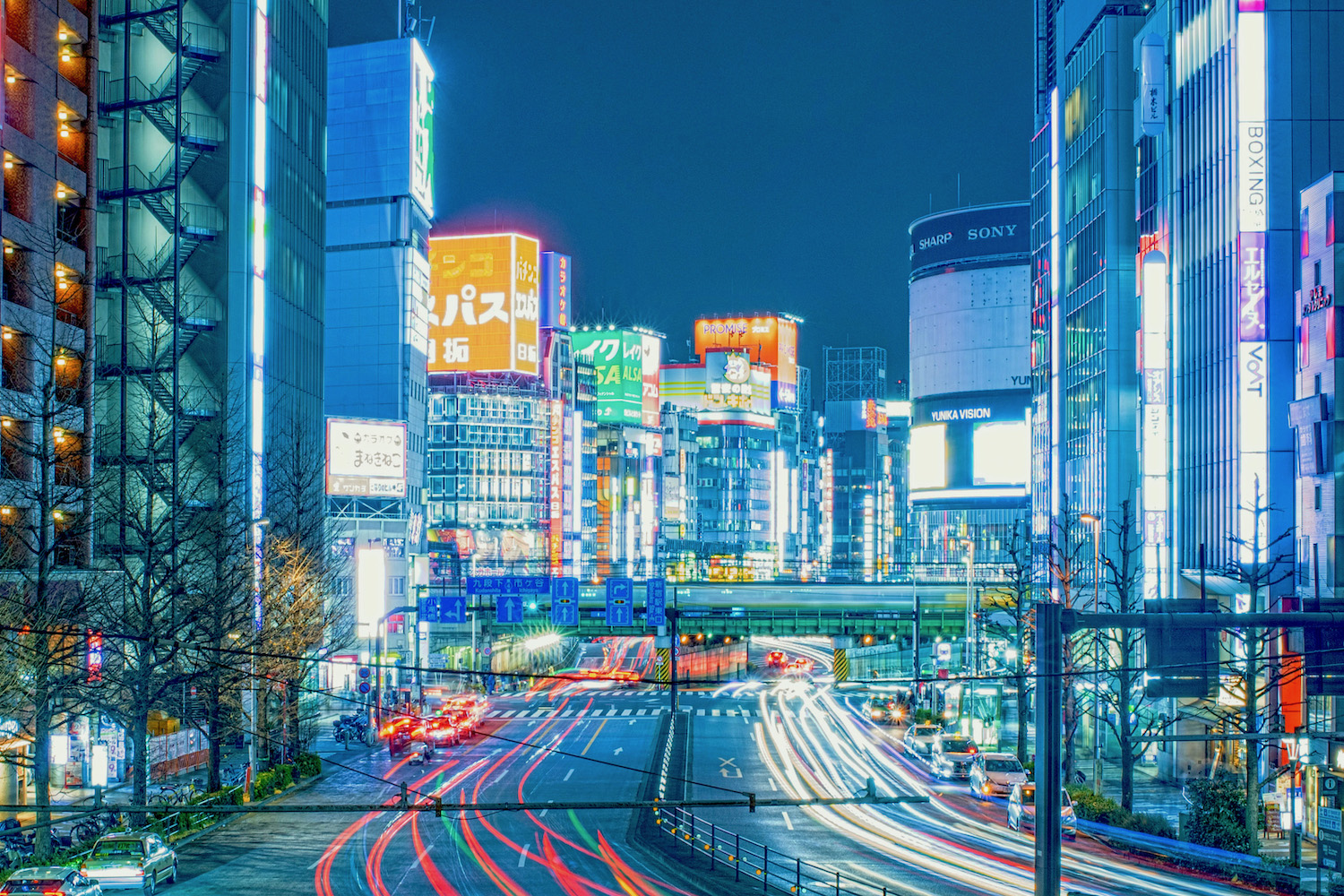 Some travelers come to Japan for two months after having explored most Japan destinations. Whether or not you've decimated your Japan bucket list, a great way to take advantage of a two-month Japan trip is to "live" in one or two cities. For example, you could rent an Airbnb in Tokyo (ideally, in a residential area like Taito or Setagaya), before doing the same in Kyoto, Kanazawa or elsewhere.
Take a Japanese language course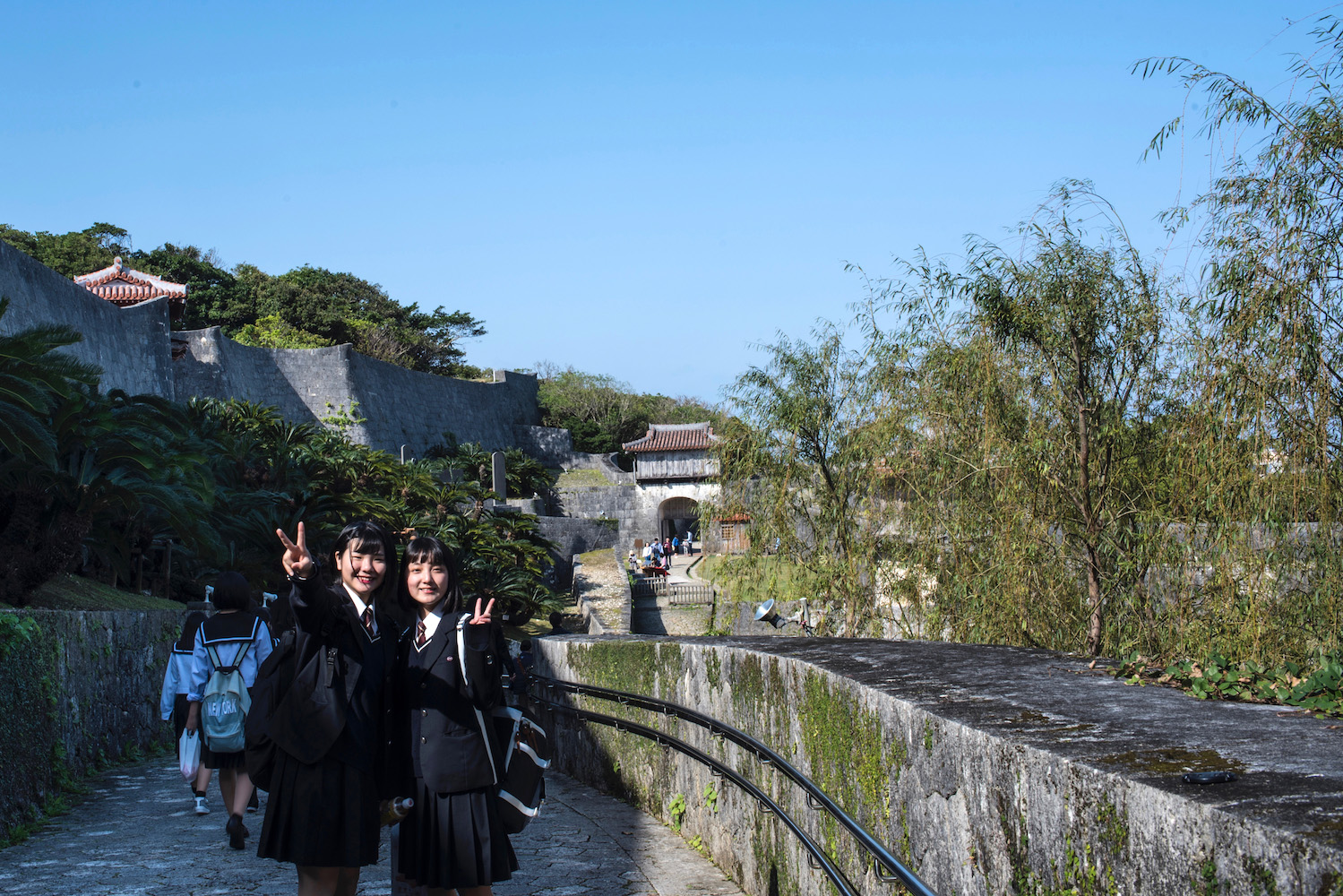 Which is not to say that your 2 months in Japan needs to be all fun and game, or even entirely self-directed. Many Japanese language schools offer short courses, from 10-week courses (you'll obviously need to stay longer than two months if you take this one) to even shorter, more specialized classes spotlight conversation and even travel words and phrases.
Hike a pilgrimage trail (or two)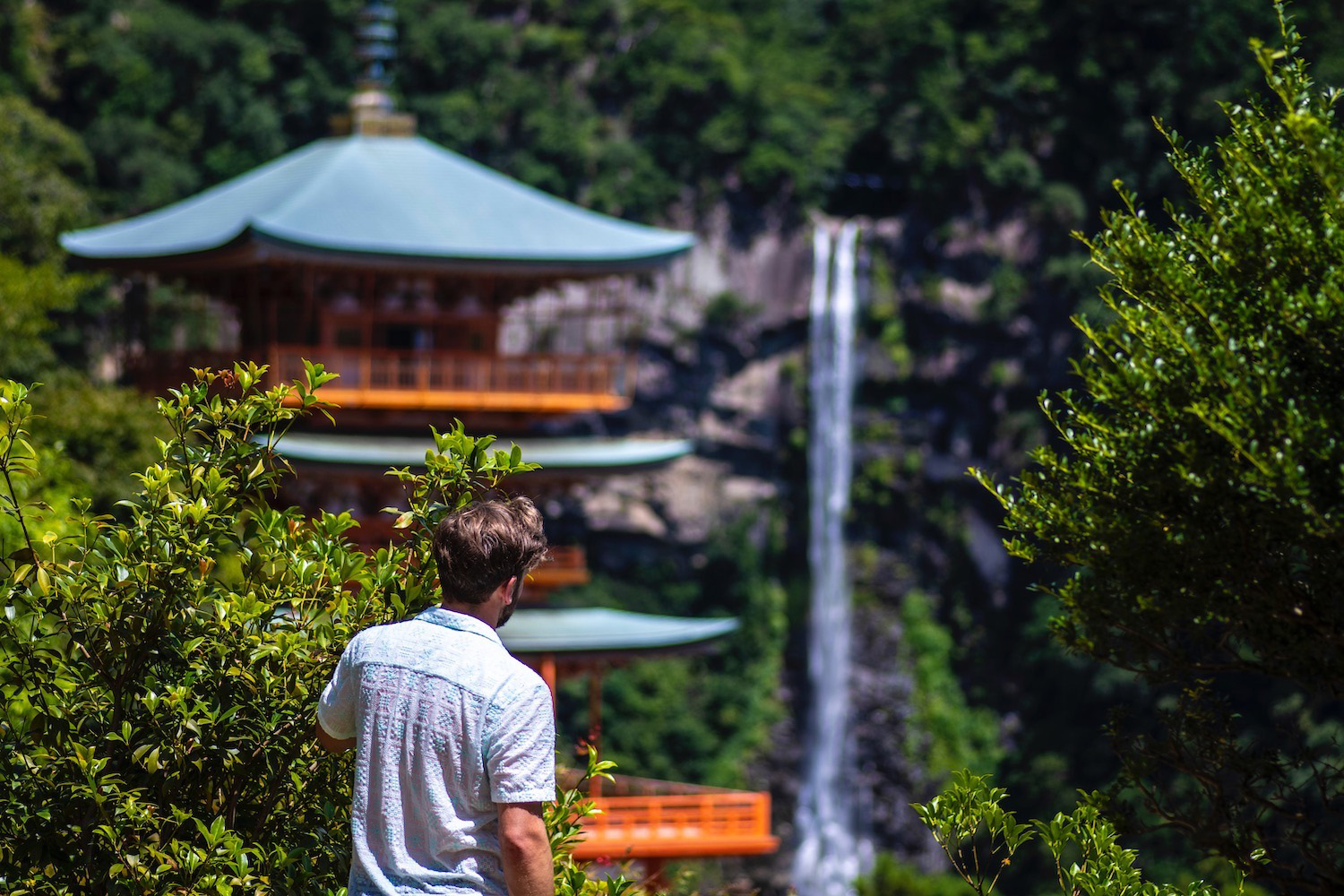 Have you always wanted to trek the Shikoku Junrei pilgrimage, or the entirety of the Kumano Kodo trail in Wakayama prefecture? No matter what your hiking ambition (you might want to explore the Japanese Alps, Kyushu's Mt. Aso or even climb Mt. Fuji), the figurative "space" a two-month Japan itinerary gives you allows you to enjoy the literal roominess of the great outdoors.
Where to Stay with Two Months in Japan
As I mentioned a few paragraphs ago, an Airbnb is a great choice if you plan to stay in the same city (or any small number of cities—less than four) as you tackle your 2 or 3 month Japan itinerary. In addition to a lower price and a less touristic feel, this also situates you in a local neighborhood (well, unless you choose to stay in Higashiyama or Shinjuku) and allows you to truly integrate with the community.
On the other hand, if your 2 months in Japan amounts to a more standard trip (as opposed to living in Japan for 3 months), any combination of business hotels, ryokan and even luxury hotels (if you've got the cash lying around) can work. Your options range from high-end properties such as Conrad Tokyo all the way down to simple minshuku such as Ryokan Kyoraku near Kyoto Station.
Other FAQ About Long Trips to Japan
How much money do you need to stay in Japan for 2 months?
I generally figure on a minimum of 100 USD (about ¥11,000) per person, per day for travel to Japan. While monthly rates for an Airbnb might lower this slightly, I find the calculation still holds. You should plan on spending a minimum of $6,000 (about ¥660,000) for two months in Japan, though it may be possible to spend less—and it's very easy to spend more.
Can I stay in Japan for 3 months?
Travelers with many passports, including the United States, United Kingdom and Canada, enjoy a 90-day visa exemption upon arrival in Japan. While it's perfectly fine to run out the entirety of this allotment during your stay, make sure not to exceed it, even by a day. Penalties for doing so are strict, and maybe negatively impact future travel to Japan.
Can I live in Japan permanently?
You can live in Japan permanently for various reasons, such as if you work or study in Japan, marry a Japanese national, start a business in Japan or possess some other extraordinary circumstance. Please note that unlike some countries, Japan frowns upon "visa runs" whereby you leave the country for a day or two when your initial visa expires, then come back to start another one.
The Bottom Line
With 2 months in Japan, there are very few limits on what you can do. Some people will travel the entire country, exploring it as broadly as possible, which others will dig in deeper. This may entail "living" in one or more cities for the duration of your trip, or taking a short term Japanese course to steep yourself in language in a way people overseas can only dream of. No matter how you think you might spend your two-month trip to Japan, I do hope you'll consider hiring me to plan your trip. Given all the time I've spent in the country, including living in Kyoto for half a year, I offer insights you simply won't get anywhere else, even if you're thinking of staying in Japan for 3 months (or longer).