Is Japan Expensive?
Is Japan expensive? Well, I know I was terrified for my bank account upon arriving for my first trip to Japan way back when—and not just because I'd just returned from super-cheap Indonesia. I'd been hearing about how expensive Japan was for years.
Especially, strangely enough, from people who'd never been there.
What I'm about to tell you about the cost of travel in Japan today might shock you: Japan is not actually as expensive as you're expensive. While it's also difficult to see Japan on a budget, intelligent planning—and a little bit of restraint—can ensure you keep your Japan travel costs at a bare minimum.
How Much Does a Trip to Japan Cost?
Most people who are asking "how expensive is Japan?" are looking for a raw cost, so I'll start with numbers. In general, the majority of travelers can expect to pay somewhere between 50-200 USD (¥5,000-20,000) per person, per day to travel in Japan, assuming double occupancy—and not include the flight to get there. This also assumes that travelers on the lower end are scrimping and saving (i.e. eating at least one meal a day at 7-11), while those on the "upper" end aren't really living all that large.
To be sure, a question you might ask is not "is Tokyo expensive?" (spoiler alert: it is!), but just how expensive the Japanese capital can be. Big ballers looking for a hugely expensive Japan trip will never find themselves without a spending outlet—I've planned custom trips for one month in Japan for people with six-figure budgets! However, a comfortable and enjoyable Japan trip is well within reach for the majority of travelers, particularly if you make essential preparations, like if you order your Japan SIM card in advance.
Major Japan Travel Costs
Are Japanese Trains (et al) Expensive?
The bad news is that transportation in Japan (long-distance transportation in particular) tends to be expensive. The good news is that there are ways around this, most notably the Japan Rail Pass and Japan's extensive train network. As of June 2019, a JR Pass costs ¥59,350 (~$553) for unlimited use over 3 weeks in Japan; a single train journey alone (for instance, a train from Tokyo to Osaka) costs about 140 USD. I think you get the picture.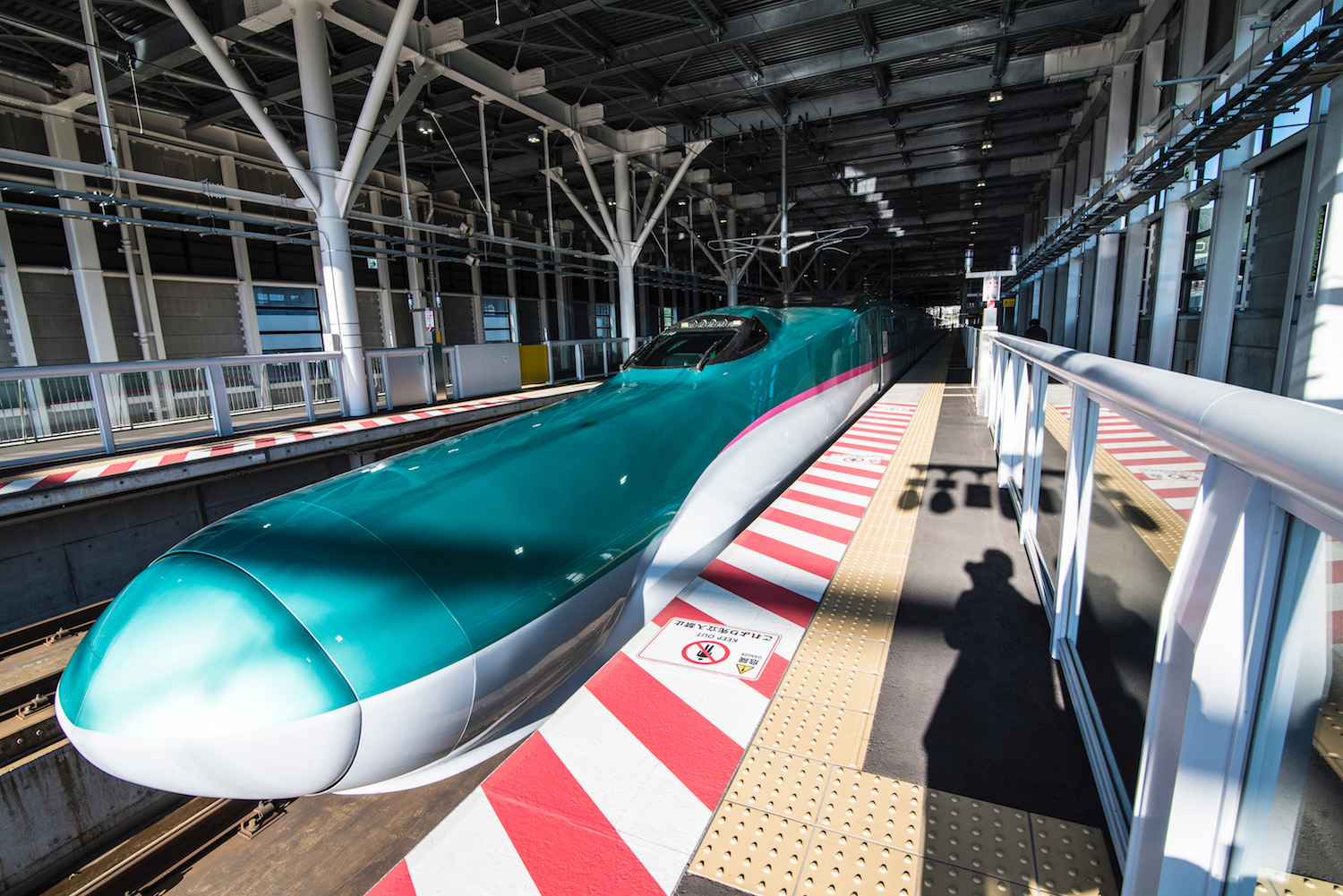 And what about the price of local transportation in Japan? It's in line with other major world cities in even in Tokyo, where a one-way subway ride starts at ¥200 (about 2 USD). Japanese ferries, meanwhile, range from cheap (the public one that takes you to Miyajima island in Hiroshima) to downright expensive, like the hydrofoil services to Shimane prefecture's Oki Islands. Another bummer? Domestic flights within Japan are expensive.
Is Japan Expensive for Food?
Food is the second of what I call the "Big Three" travel expenses—and I'm happy to report that affordable food is surprisingly abundant in Japan. When it comes to the price of food in Japan, I like to think of it in three tiers.
First, there's packaged food from convenience stores (Lawson, Family Mart and 7-11 are the big ones) and fast food, both international chains and Japanese ones like Mos Burger and Yoshinoya. If you use this method for eating, you can easily get a "meal" for between ¥300-500.
Secondly, there are modest sit-down restaurants. These include ramen shops at railway stations, in-and-out sushi and tempura joints and mid-range Japanese chains such as Coco Ichibanya Curry House. Here, service and ambiance are modest, but the quality of food is very good. You can expect to pay between ¥500-1,200 for a meal, which usually includes unlimited hot tea, water and rice.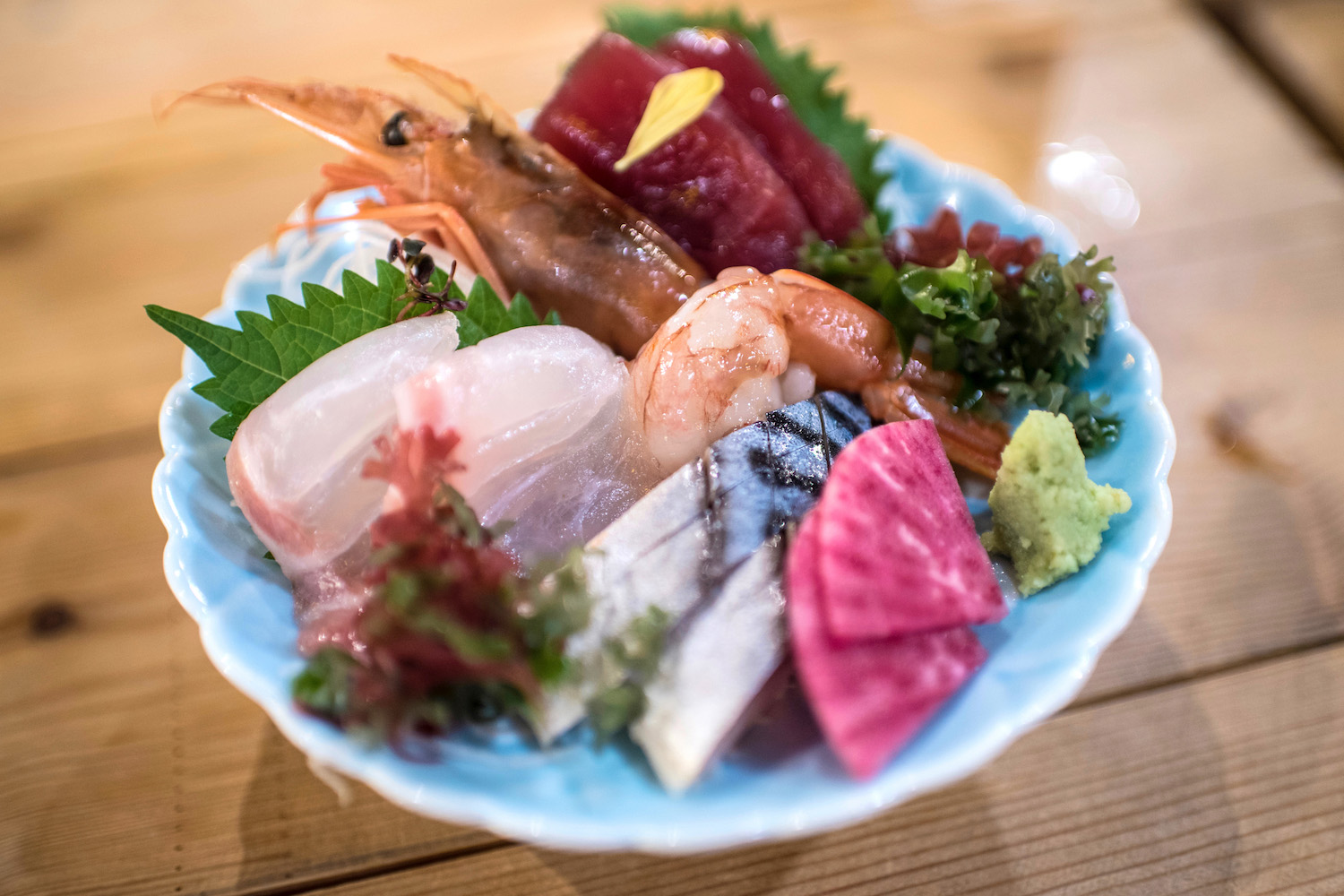 (A special note about sushi, particularly if you're in Tokyo. If you want to find cheap sushi in Japan, search for a "conveyor belt" sushi restaurant. Individual pieces run around ¥100-200, so it's a great way to sample a lot of delicious fish if you aren't looking for a set meal.)
Finally, there are the mid-range and expensive restaurants, which really exemplify the idea of expensive food in Japan. From a simple breakfast at Tsukiji Fish Market, where a sashimi bowl will set you back around ¥1,500-3,000, to Michelin-starred restaurants in Kyoto where you can easily drop ¥50,000 on a single meals, the most expensive food Japan has to offer exists in these sorts of places.
Is Japan Expensive for Hotels?
How expensive is Japan to visit, when it comes to hotels? Accommodation is the third of the big three travel expenses, and unfortunately, it's not only the most expensive travel cost in Japan, but also the most unavoidable: There's no special pass for hostels or guest houses and prices for tourists are higher, if anything. With this being said, you can find bargains on hotels in Japan.
For example, you can get a pod in a capsule hotel in major cities for between ¥1,500-2,000 per night. Alternatively, you can
stay in a "Business Hotel"
(or even, if you dare, a "love hotel") and enjoy a modest rate in exchange for a small room and minimal ambiance.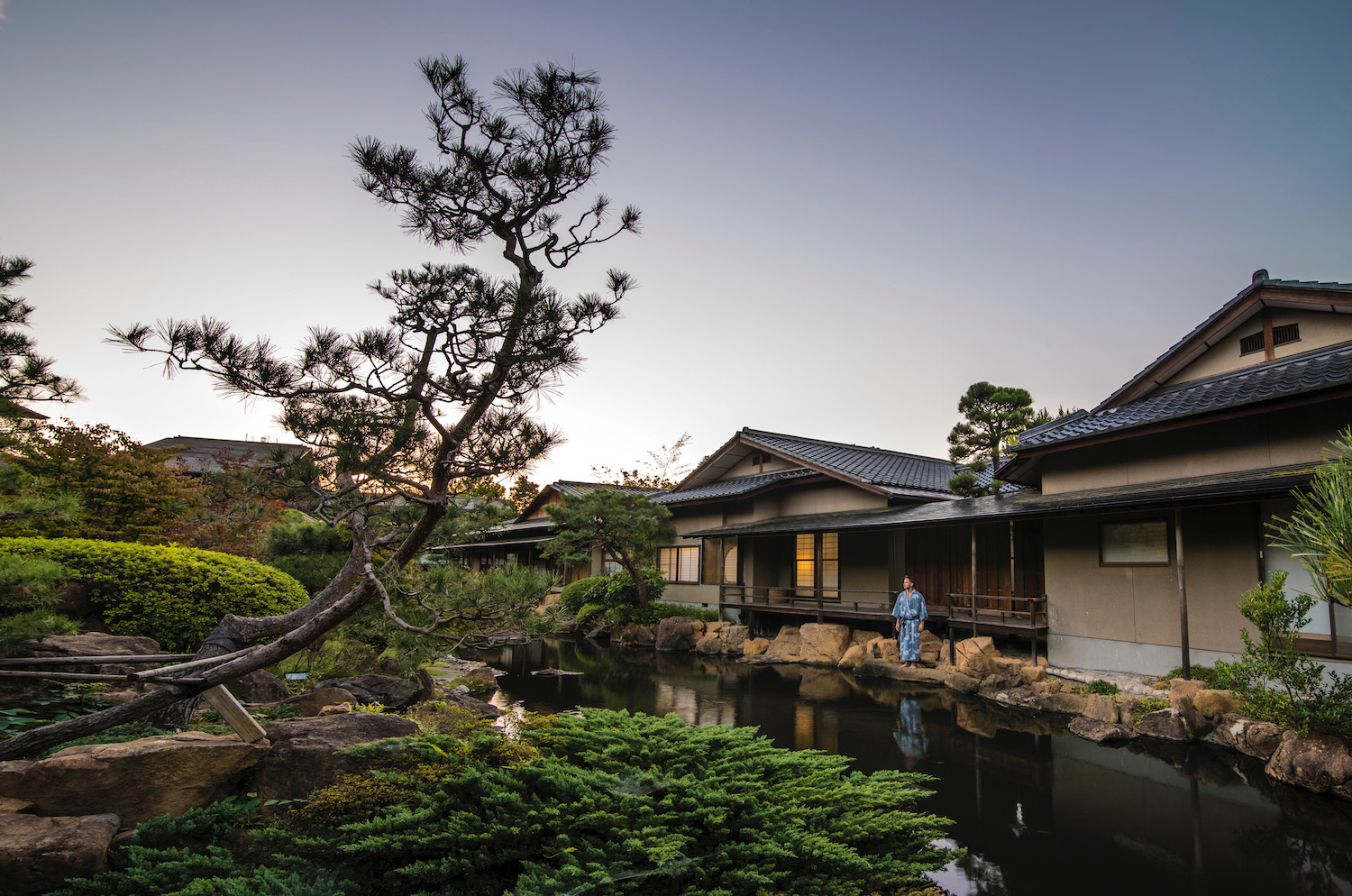 Traditional Japanese inns (known as ryokan) tend to be expensive, running at least ¥10,000 per night for the best places to stay in Kyoto, but many of these include 1-2 meals per day and access to on-site services, which often including onsen hot springs, as was the case in the mountain wonderland known as Takaragawa Onsen.
The Most Expensive (and Cheapest) Places in Japan
Tokyo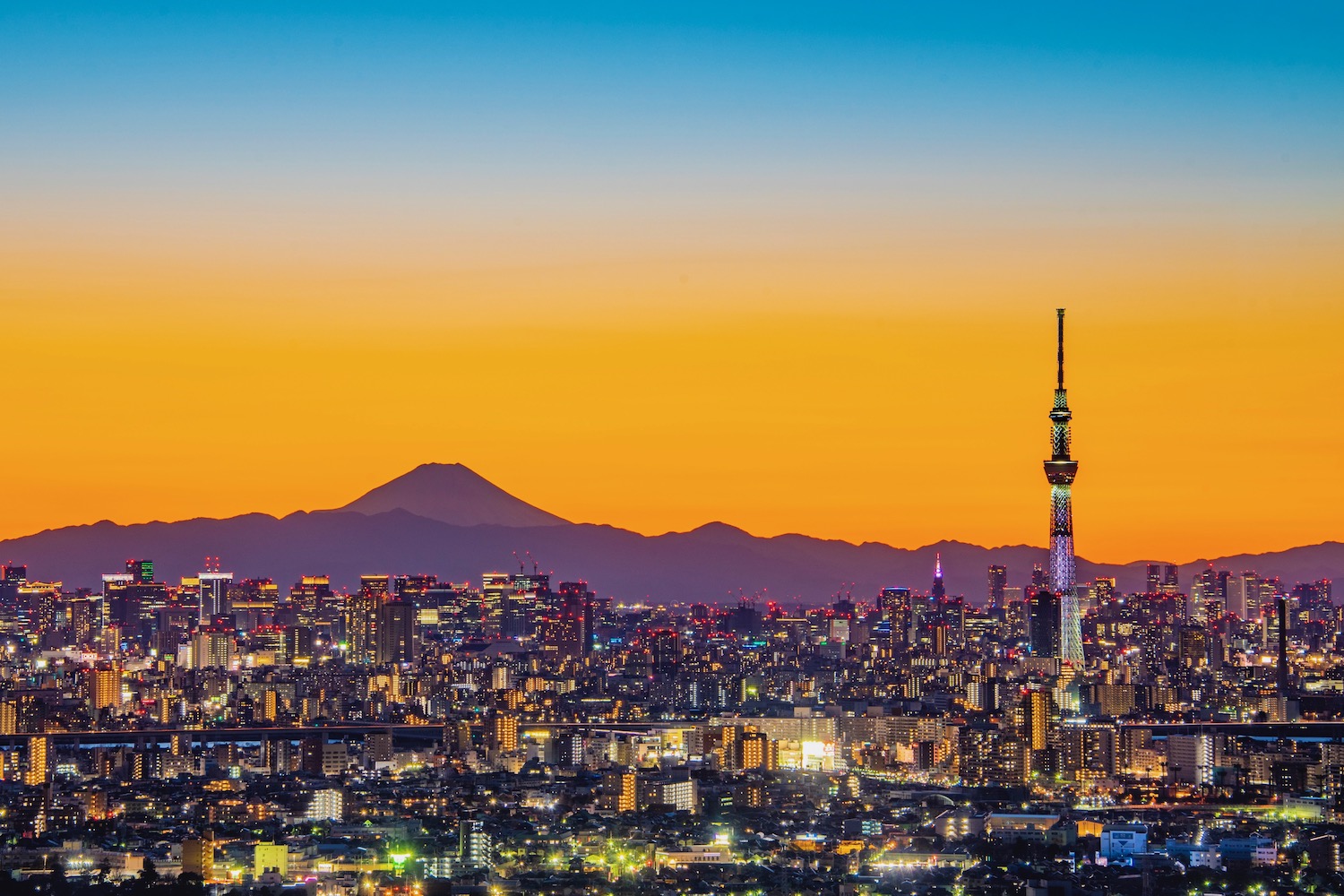 Just how expensive is Tokyo? As I alluded to earlier, it's easily the most expensive city in Japan, and of the most expensive to visit in the world. Whether you spend one in Tokyo or take a longer trip (I like 5 days), all of the "big three" travel expenses are going to be high in Tokyo, especially if you splurge on activities like a helicopter tour of Tokyo. I'd count on spending a bare minimum of ¥10,000 (~100 USD) per-person, per-day in Tokyo, assuming double occupancy and that you will go to great lengths to minimize your expenses. How expensive is Tokyo to visit?Not as much as you're thinking, but that might not be good news.
Kyoto and Osaka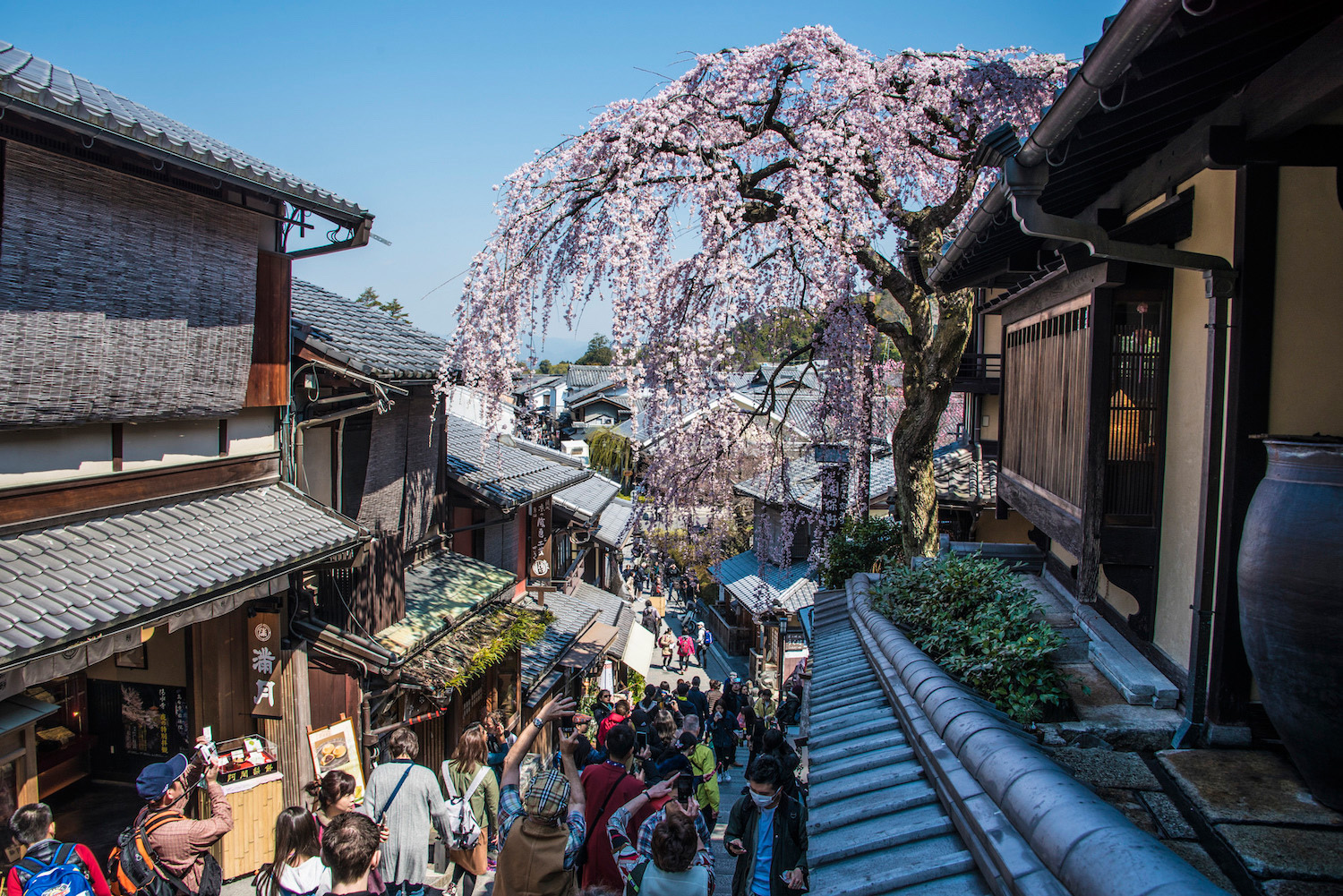 Another destination where the answer to the Japan expensive question is devastatingly obvious is the Kansai region, centered around Japan's former capital Kyoto and underrated Osaka. Whether you visit at the height of cherry blossom season or in a relatively off-peak period, you can expect travel costs here to be at least as high as Tokyo—maybe more.
Hiroshima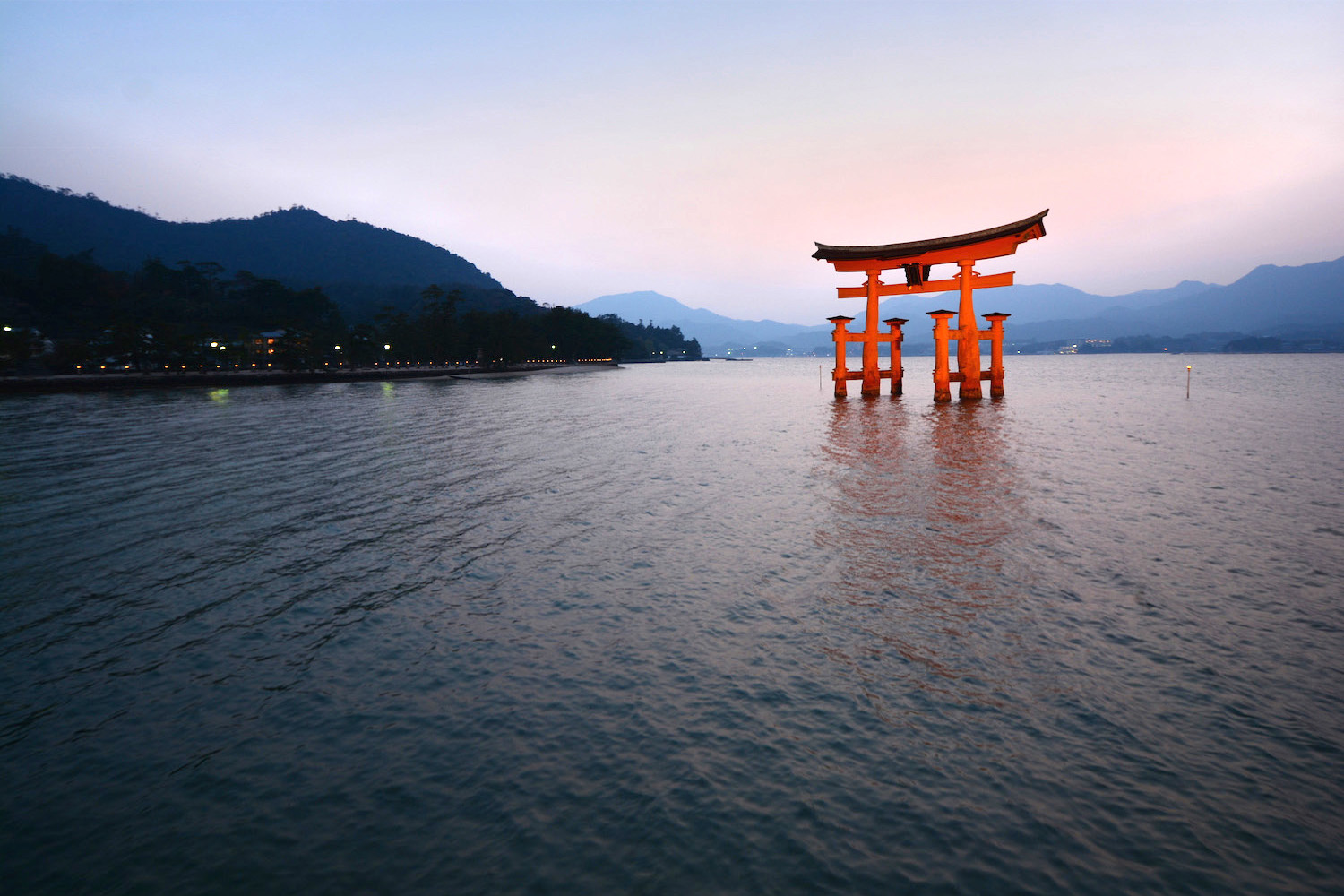 Hiroshima is one of Japan's top destinations, you might expect that answer to the question "is Japan expensive to visit?" to be a resounding "yes" here. However, in addition to relatively cheap hotels and a plethora of affordable street food (namely, the okonomiyaki "Japanese pizza"), Hiroshima is an affordable place to visit by Japanese standards.
Hokkaido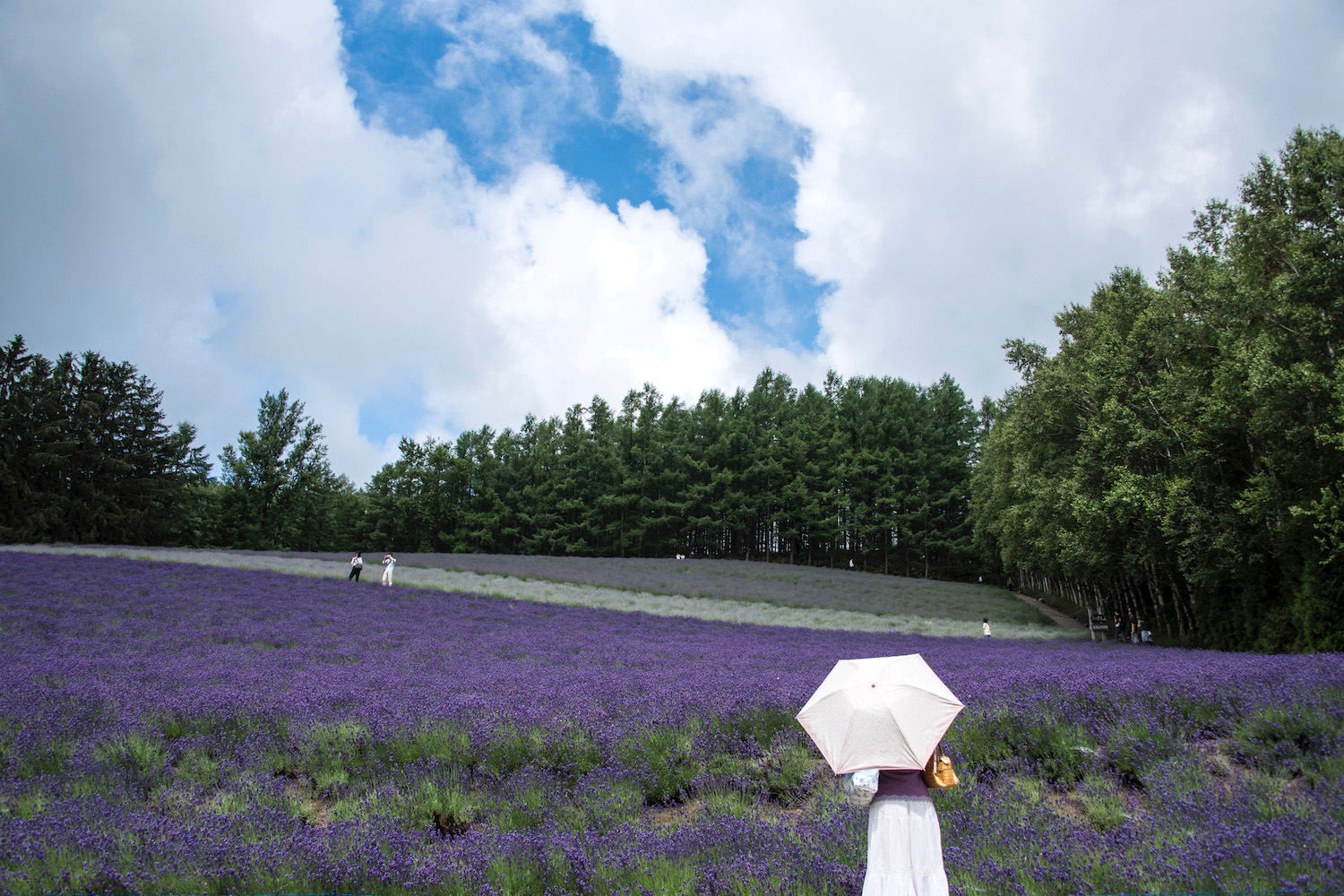 Is it expensive in Japan once you leave Tokyo and other more familiar destination? Exhibit A is Hokkaido, Japan's northernmost island—and the answer here is definitely a "yes" (or hai, as it were) of the resounding sort. This is true whether you ski at Niseko in winter, or come in summer to take a road trip as the lavender blooms. Costs of travel in Hokkaido are high for various reasons, including a relative lack of hotels and the fact that this is where you're most likely to have to rent a car in Japan.
Japan Off the Beaten Path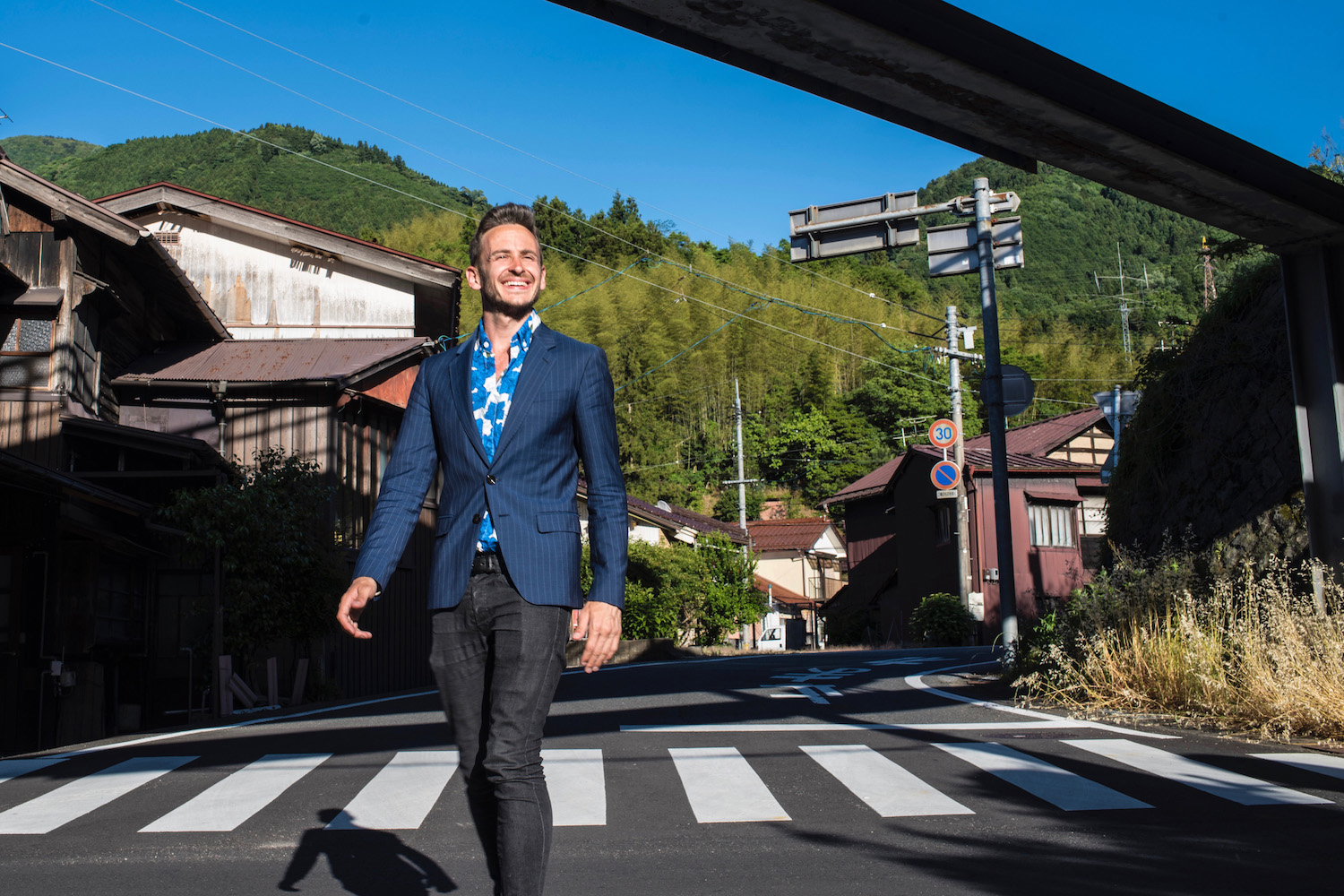 Is it expensive to travel in Japan outside of the major cities? Kind of. While destinations like the San'in region and Kyushu or Shikoku islands are not as expensive as Tokyo or the Kansai region, they're still expensive by international standards. This is largely because of scarcity: There aren't a lot of hotels to compete for your business; it's expensive to import food (and, increasingly, people to work).
The Cheapest Time to Visit Japan
If you want to visit Japan during cherry blossom season, I've got bad news for you: The cost of travel in Japan is astronomically high during this period, second perhaps only to the "Golden Week" national holidays in early May. Likewise, Japan travel is expensive during the beautiful fall colors period, and also during snow season in ski destinations like Hokkaido and Yamagata.
There's also good news, however. If you've got your heart set on seeing sakura or flaming maple leaves in Japan, paying the price of travel in Japan pays off in spades. Or, if you're more flexible about how the natural scenery frames the "built" experience of traveling in Japan, you can visit during shoulder months like March and September, and also enjoy relatively cheap Japan travel when visiting Japan in winter.
The Bottom Line
So, what is the Japan cost per day? Not including a transpacific flight, I calculate that the average tourist will spend a minimum of 700 USD during a two weeks in Japan, for a cost of 50 USD per day. I should note that out of the dozens of trips I've now taken to Japan, I've never quite hit this target, which assumes an absolute bare-bones level of spending—most people can expect to spend well over 100 USD per day in Japan. Whether Japan is expensive to a great or lesser extent than you expected, however, the experience of traveling here is priceless. Is it expensive to visit Japan? The truth is more complicated than a "yes" or "no" answer.