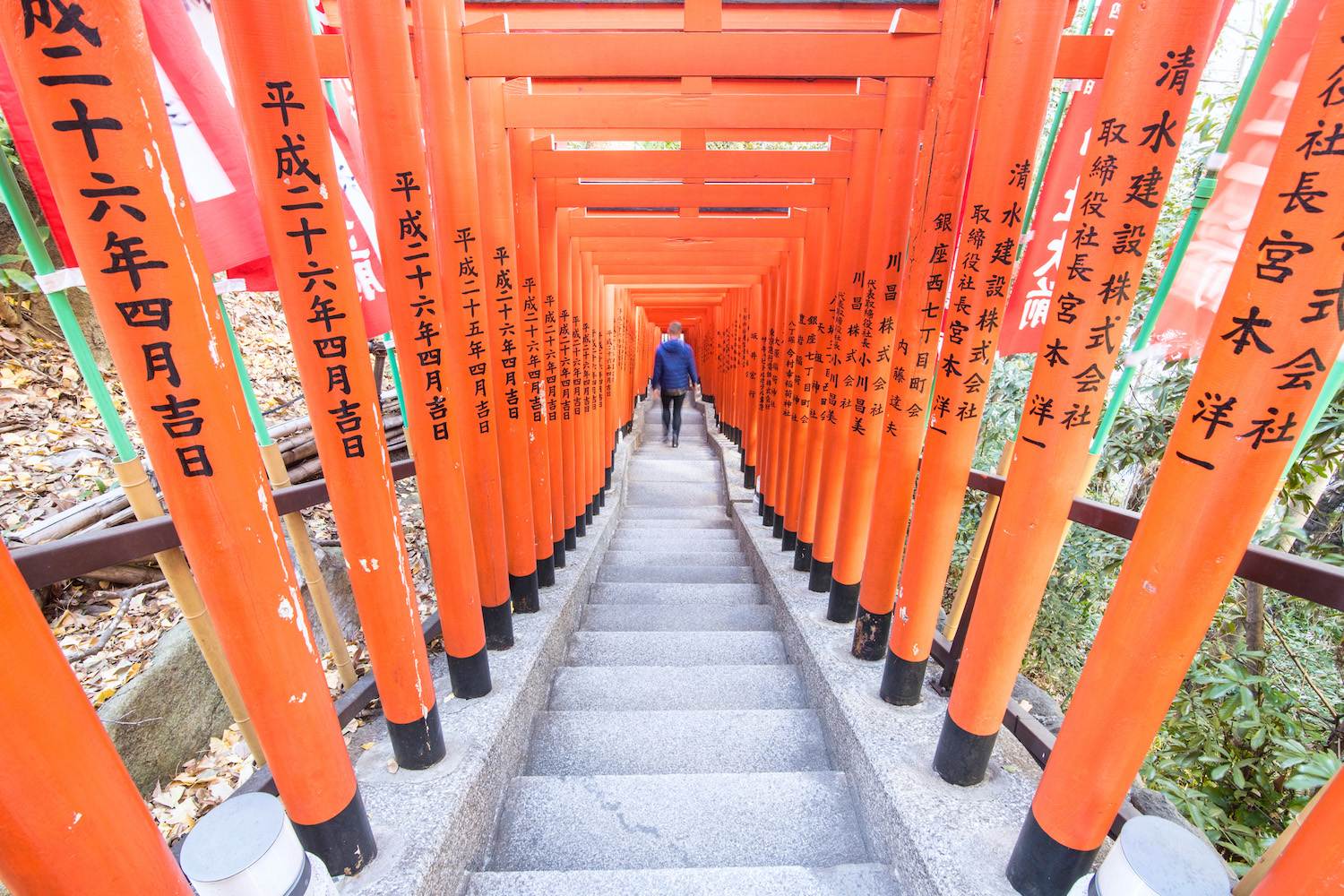 The Best of Japan in One Month
Among the many tips for travel to Japan I offer on this site, my most important is to spend as much time here as possible—one month in Japan or even longer. While Japanese trains are efficient and its cities are organized well enough to see in a relatively short number of days, there are just so many destinations to enjoy. I've taken more than a dozen trips to Japan, and I've barely scratched the surface!
Yes, 1 month in Japan is a good time to devote in order to see all of Japan's primary destinations and many of its most impressive secondary ones. You're going to want to book your flight (not to mention, a stay at one of the best ryokans in Japan) after reading this!
Where to Stay With One Month in Japan
With 1 month in Japan and a diversity of destinations, you're likely to stay at a wide variety of properties, at different levels of luxury (or precisely the opposite). For example, while you might opt for the high-end Tokyo Station Hotel in Japan's current capital, simple Ryokan Uemura might best suit your needs in Kyoto, which served as the seat of Japan's Imperial government for much of the last millennium.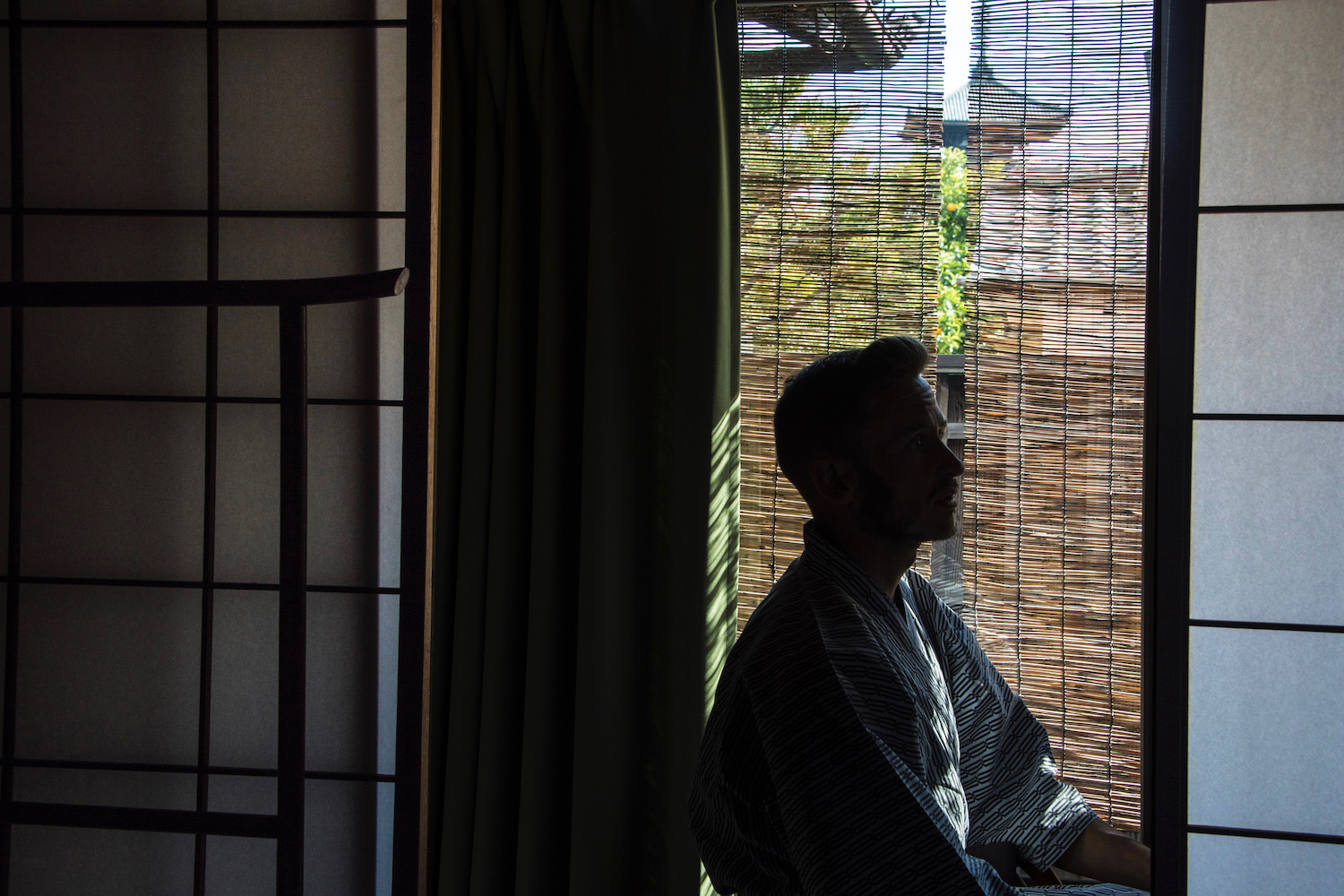 The same is true when it comes to less popular destinations during your Japan 1 month itinerary. From "city hotel" properties like Hotel Forza Nagasaki to the Japanese Alps' Takaragawa Onsen, which is literally built into the bottom of a ravine, variety is the name of the game on a long trip to Japan.
How to Get Around During One Month in Japan
Now, you're probably concerned about your Japan Rail Pass—it's good for a maximum of 21 days, after all. There's an easy workaround if you plan to spend a month in Japan, however—and it's not going to cost you ¥1,000,000 yen either.
Since the JR pass doesn't work in Tokyo (which takes five days off the time you'll need it), and since the local trains of Hokkaido and the Alps aren't worth using a full JR pass to ride, order the three-week JR pass and, optionally, a Hokkaido Pail Pass.
Where to Go With One Month in Japan
Tokyo and Kanto
I mentioned in my two weeks in Japan guide that you should spend three days in Tokyo (at most) on a trip of that length. If you have a month to spend in Japan, however, you can extend your stay in Tokyo and the surrounding Kanto region to between five and seven days, whether you explore traditional attractions or the avant-garde teamLab Borderless Digital Art Museum.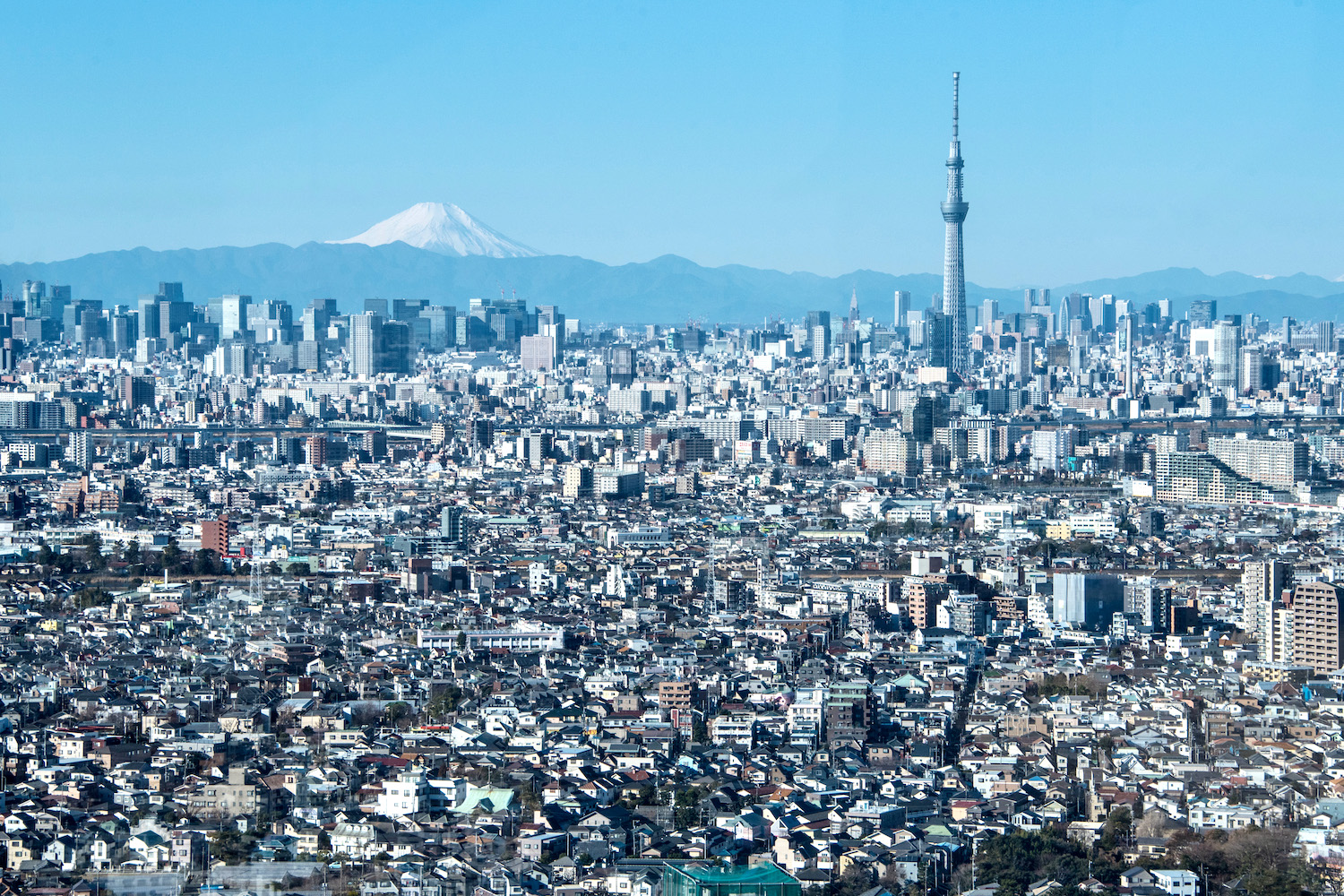 Follow up a full two or three days in Tokyo with a day trip to Nikko, a UNESCO World Heritage city that features a shogun shrine splayed across a scenic hillside. Spend another day in Kamakura, a historical city in Kanagawa prefecture famous (among other reasons) for its giant Buddha, pairing it with underrated Yokohama (namely, Sakei-en Garden and the Cup Noodle Museum) for good measure.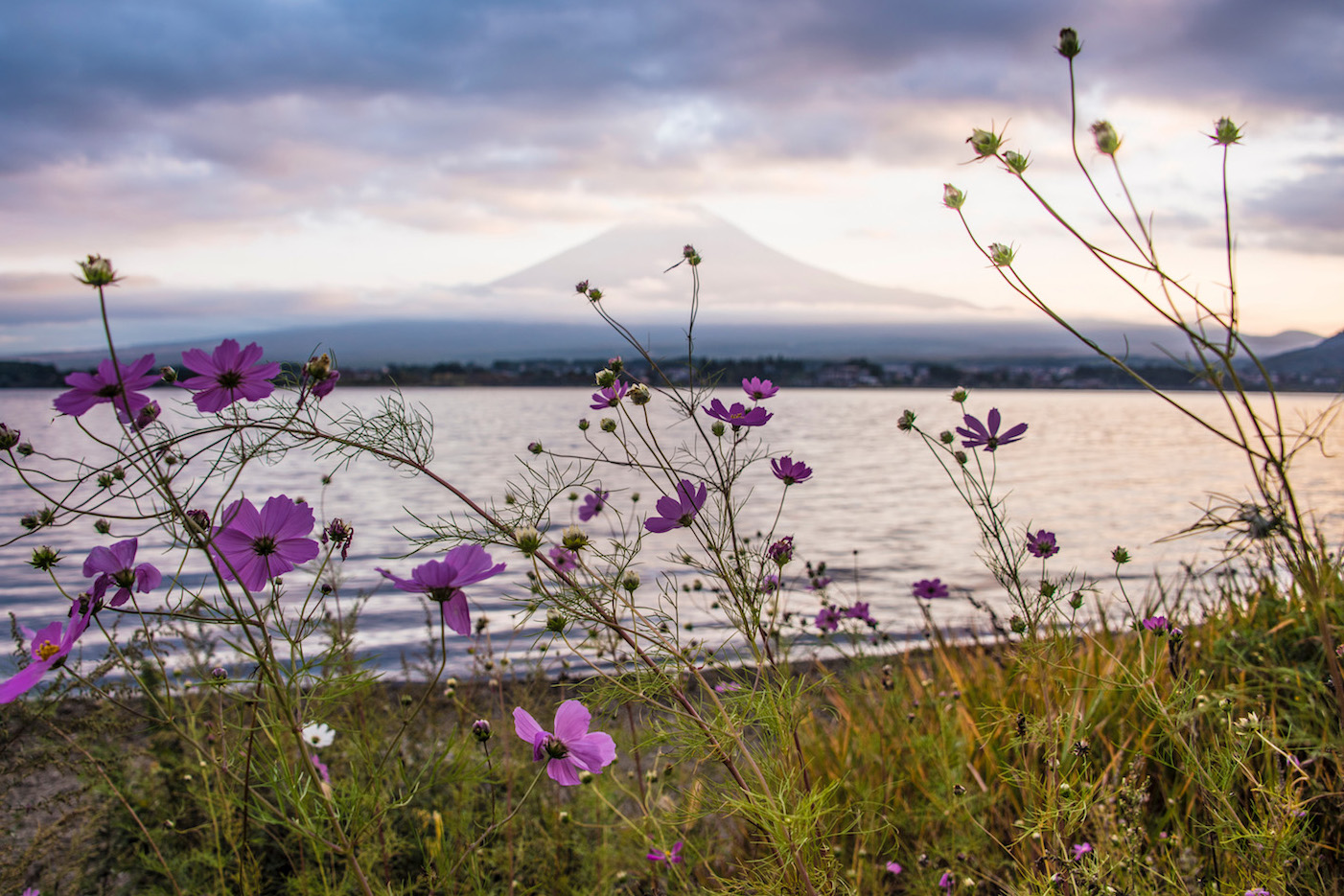 Alternatively (or, if your Japan 1 month itinerary is more flexible, additionally) take an overnight trip or two from Tokyo. Head to towns of the Fuji Five Lakes region like Kawaguchi-ko, home to Lake Kawaguchi and Fujiyoshida, where most climbers of Mt. Fuji begin their treks, either on your own or with a guided Mt. Fuji tour from Tokyo. Or soak up everything there is to love about Japan's de-facto onsen capital, Hakone.
READ MORE: How Many Days Should You Spend in Tokyo?
Kyoto, Osaka and Kansai
The sheer amount of sightseeing in Kyoto makes it a (pleasantly) bloated part of any one month Japan itinerary. As is the case with Tokyo, you'll want to spend at least two or three days of your month in Japan in Kyoto, just in the city-proper, enjoying its temples, shrines, forests, ryokan guest houses and culture.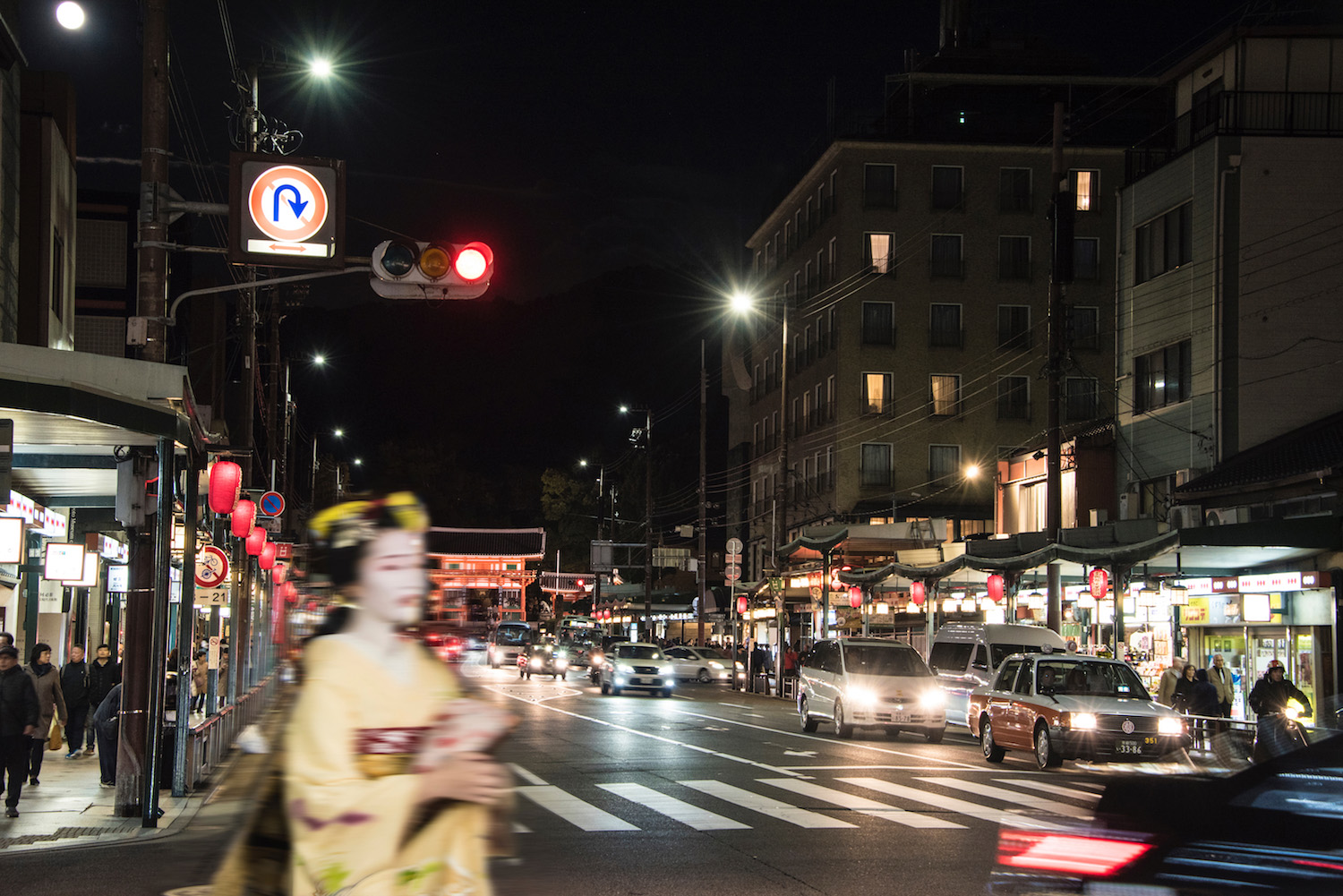 With this being said, having a month in Japan opens up Kyoto's surrounding Kansai region. For example, you can visit Osaka for longer than a day, devoting at least a full day (or two) to this delectable, quirky city, which really holds its own against Tokyo, in a similar way to how Kyoto does versus Tokyo. As was the case with my two week itinerary, a day trip to Nara is probably all you'll need for a 1 month Japan itinerary, unless you enjoy deer or ancient wooden structure significantly more than the average person.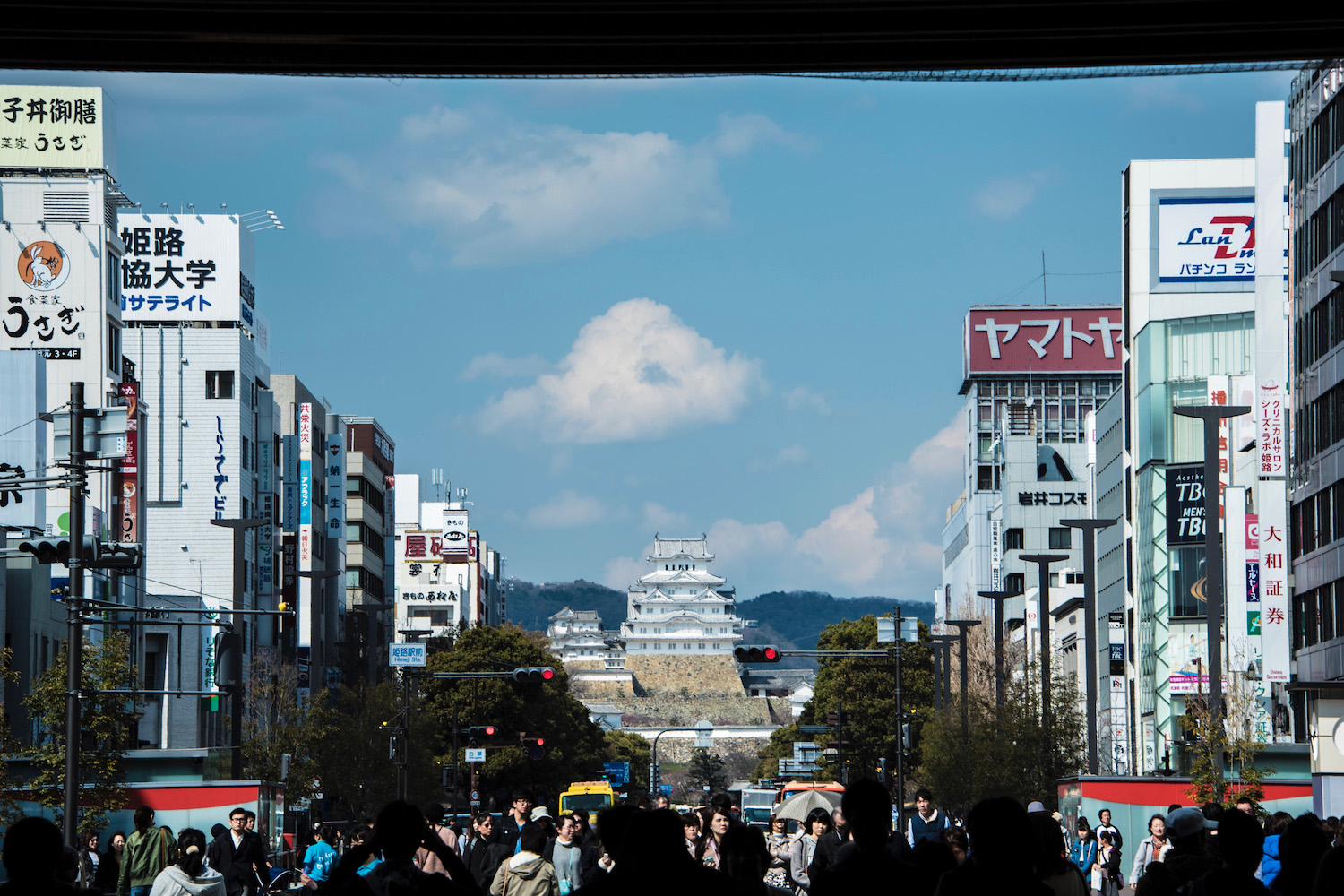 My favorite place in Kansai to recommend to travelers, however, is Himeji Castle. Located in Hyogo prefecture about an hour from Osaka (slightly more from Kyoto) by Shinkansen bullet train, it's perhaps Japan's most picturesque castle, and is particularly beautiful if you can manage to see it during sakura season. Speaking of castles, the ones in Nagahama and Hikone on the shores of Lake Biwa are also worthwhile if you're seeing Japan for a month.
READ MORE: How Long Should You Spend in Kansai?
Shikoku
Get a bus from Osaka Station to Tokushima, gateway to Japan's most underrated island: Shikoku. Overlooked up until recently by everyone except pilgrims wanting to hike its 88 Temple Trail, Shikoku is a mysterious island filled with pristine nature and perfect cities in just the right combination, especially for a sumptuous one month in Japan itinerary.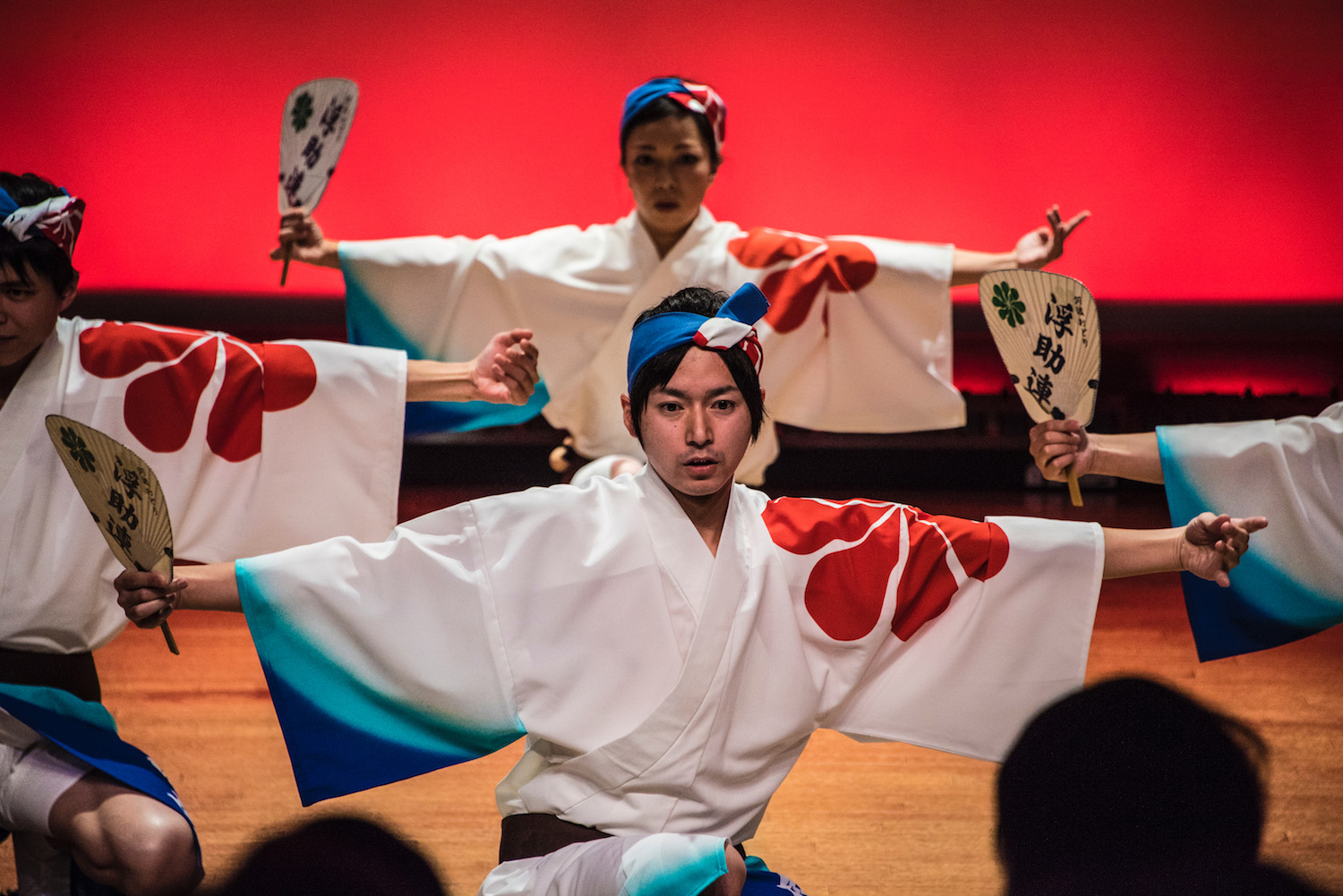 Assuming you spend five days each in Tokyo and Kyoto, devote the same number of days to Shikoku. Moving in a clockwise loop from Tokushima, visit enchanting Naruto Whirlpools, dramatic Yoshino River and the gorgeous castle cities of Kochi and Matsuyama, followed up by stops at Dogo Onsen and Konpira Onsen, in well-manicured Takamastu and in the udon-slurping town of Marugame.
READ MORE: Shikoku Travel Guide
Hiroshima, Chugoku and San'in
After you finish in Shikoku, get a local train from Takamatsu to Okayama (which is itself worthy of a night, if you can spare it) and from there, ride the Shinkansen westward to Hiroshima, which is not only infamous but is the largest city in Chugoku, the westernmost region of Honshu island. Beyond Hiroshima Peace Park (which will take about a half-day of your time), you can enjoy 1-2 days in the Hiroshima area by adding sunset behind the floating torii gate of Itsukushima Shrine on Miyajima island to your itinerary.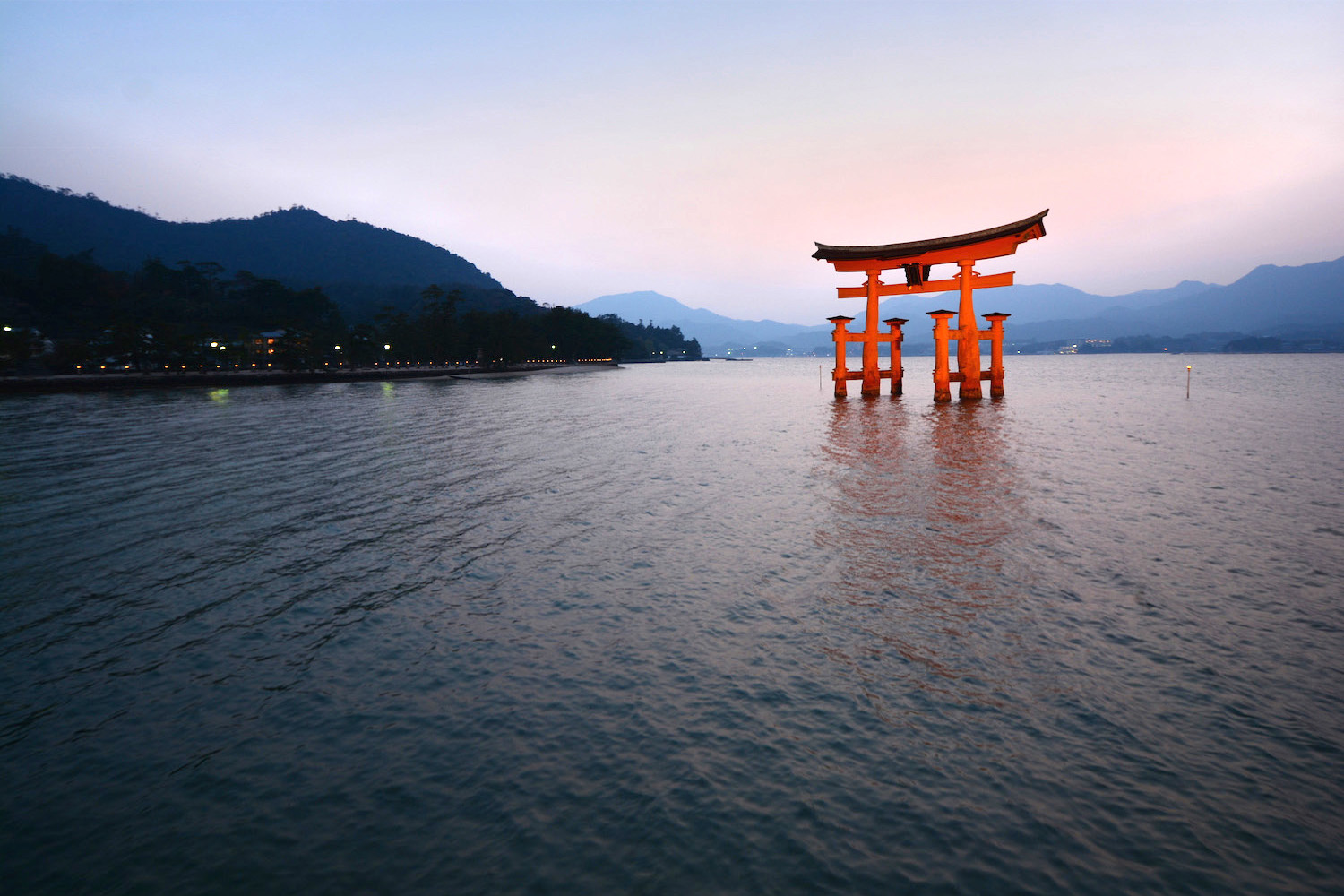 Extend your stay in far-western Honshu island to between 5-7 days by adding in a couple of other excursions. From Hiroshima, the so-called "rabbit island" of Okunoshima is an easy day trip. Alternatively, head far off Japan's beaten path into the underrated San'in region, from the bizarre Tottori Sand Dunes, to sprawling Izumo Shrine and from the charming small-town of Tsuwano to the lively city of Shimonoseki, the furthest southwest in Honshu.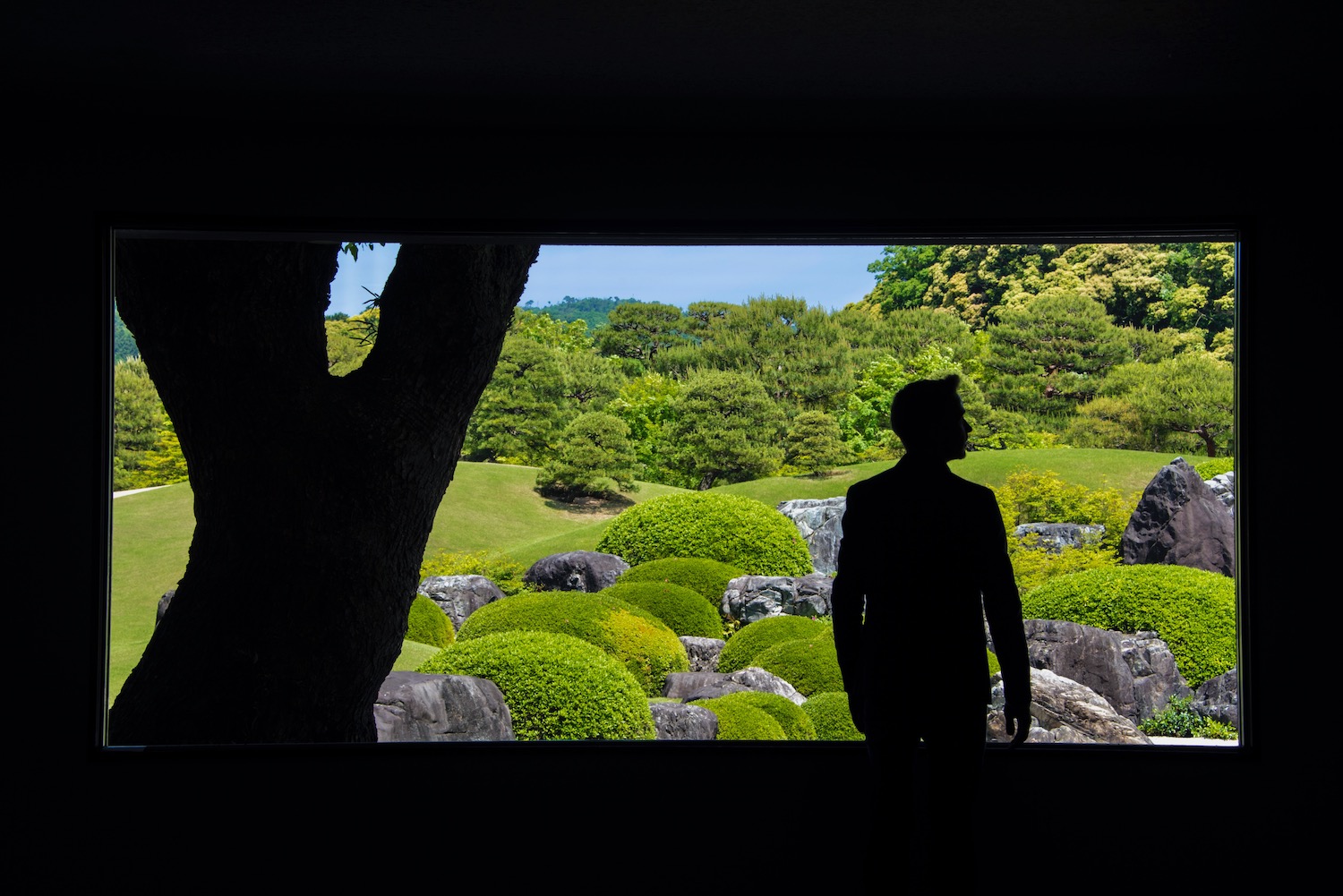 READ MORE: San'in Starts Here
Kyushu or Tohoku
Most of this month in Japan itinerary so far has required little choice. Unfortunately, since you'll have spent between 17-20 days in Japan already if you've followed it, you will need to make some decisions as to your travel priorities, starting now.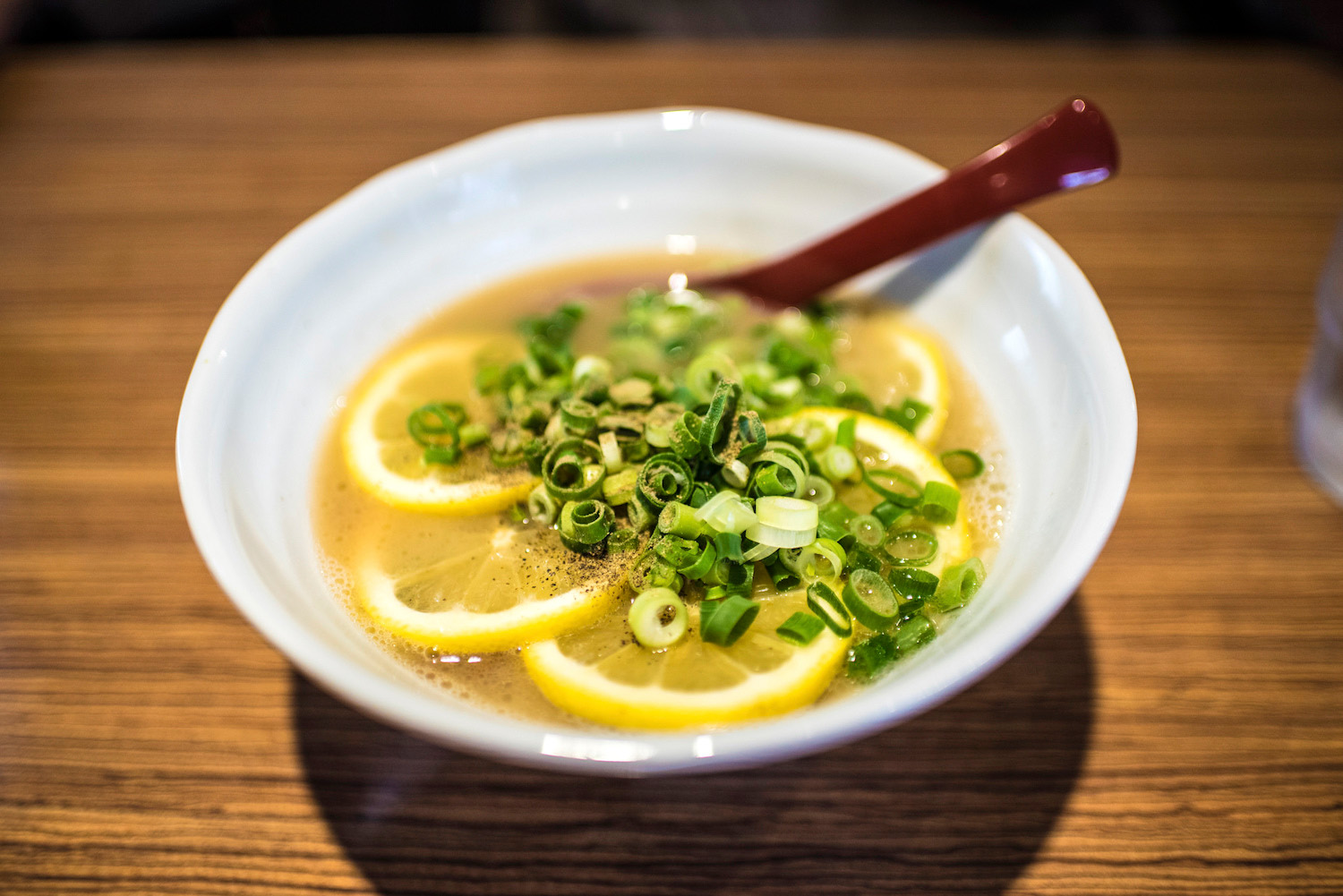 If you like the urban vibe of Hiroshima and the not-quite-tropical scenery of Shikoku, head southward to Kyushu island. Whether you stick to cities like Fukuoka and Nagasaki or natural experiences such as Beppu Onsen and Yakushima Island (accessible, you should note, via hydrofoil ferry—this alone takes 1-2 days), 3-5 days is more than enough to enjoy the best of Kyushu.
READ MORE: Kyushu Travel Guide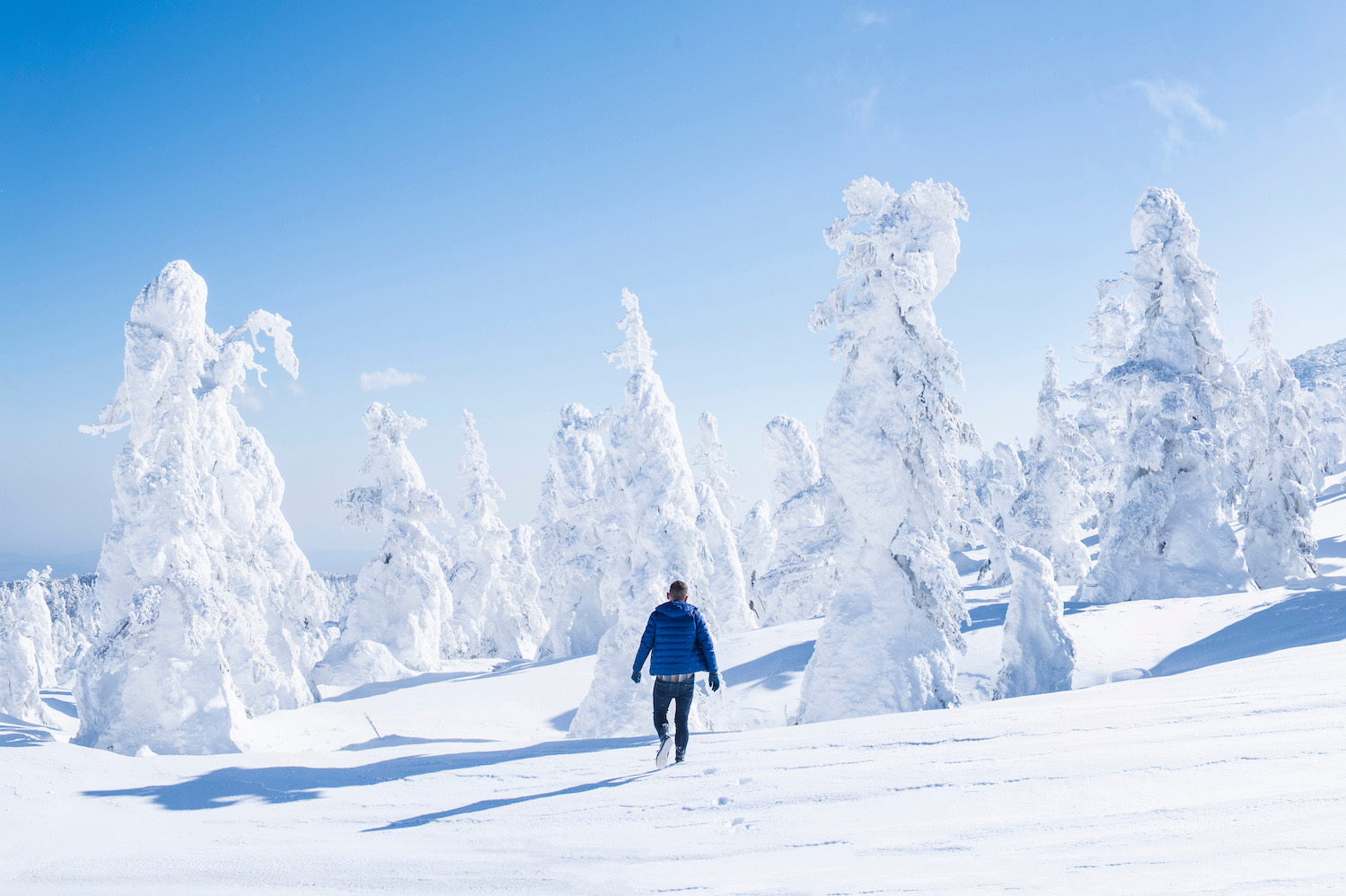 If the thought of exploring rugged northern Japan is more appealing to you, head back the way you came, riding the Shinkansen through Tokyo and up to Sendai, the gateway to Japan's Tohoku region. Spend 3-5 days exploring the "snow monsters" of Zao Onsen and its (somewhat) nearby Fox Village, Hirosaki Castle (which, in spring, boasts a gorgeous "petal moat") and Japan's "Apple City," Aomori.
READ MORE: Tohoku Travel Guide
Hokkaido or Okinawa
Another important choice is how you'll end your month in Japan. From Tohoku the most obvious choice is to continue northward to Hokkaido island, spending 3-5 days here before flying back to Tokyo to connect back home. In Japan in winter, skiing in Hokkaido and the Sapporo Snow Festival are your best bests, while Hokkaido wildflowers are a great idea in summer; Hakodate is a great city 365 days per year.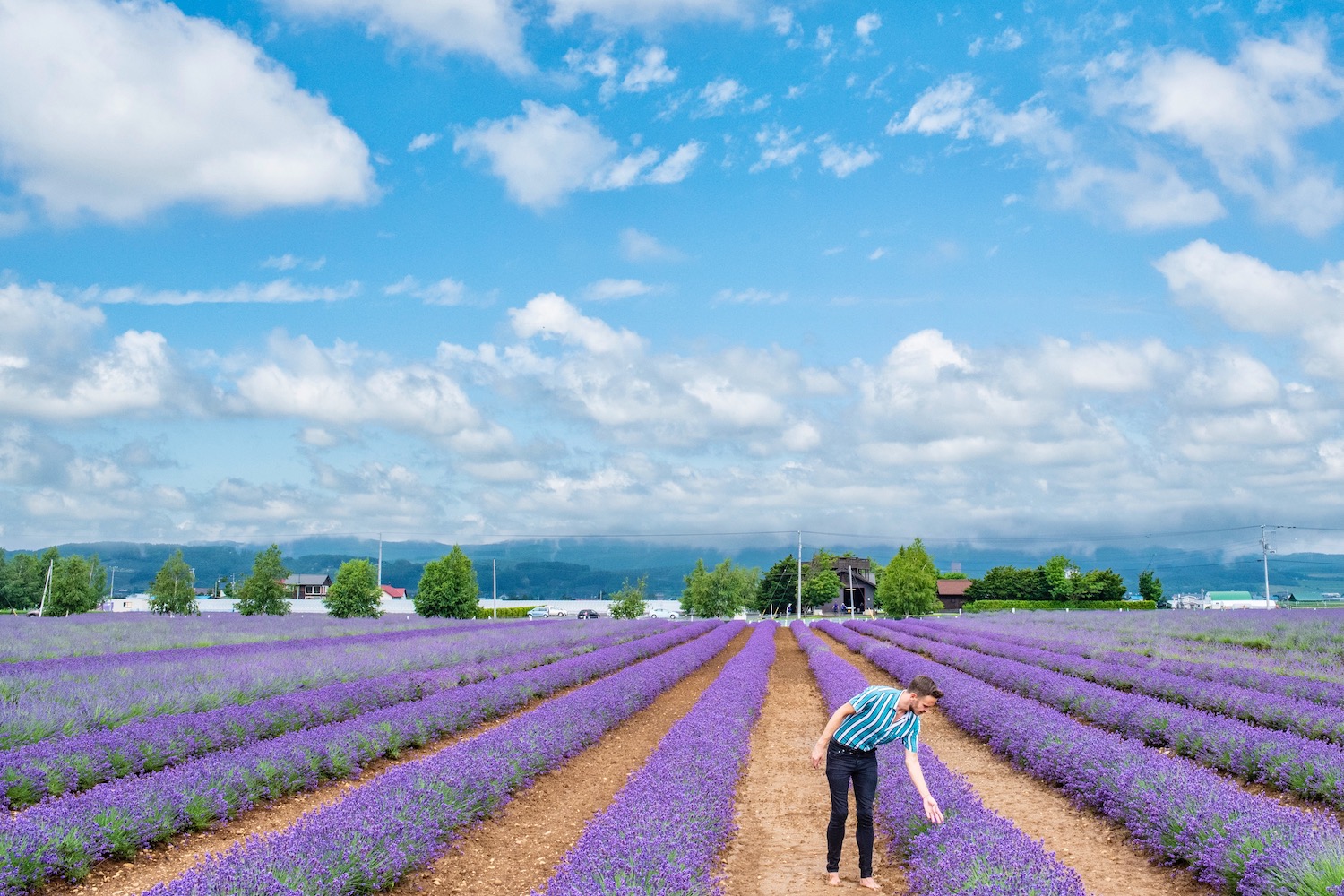 If you chose Kyushu or simply don't find a Hokkaido road trip appealing, point your compass southeastward to the Okinawa archipelago. Whether you close out your Japan one month itinerary in Naha city, learning about the culture of the Ryukyu Kingdom that once ruled over these islands, or frolic on the tropical beaches of Ishigaki island, it'll be almost impossible to leave.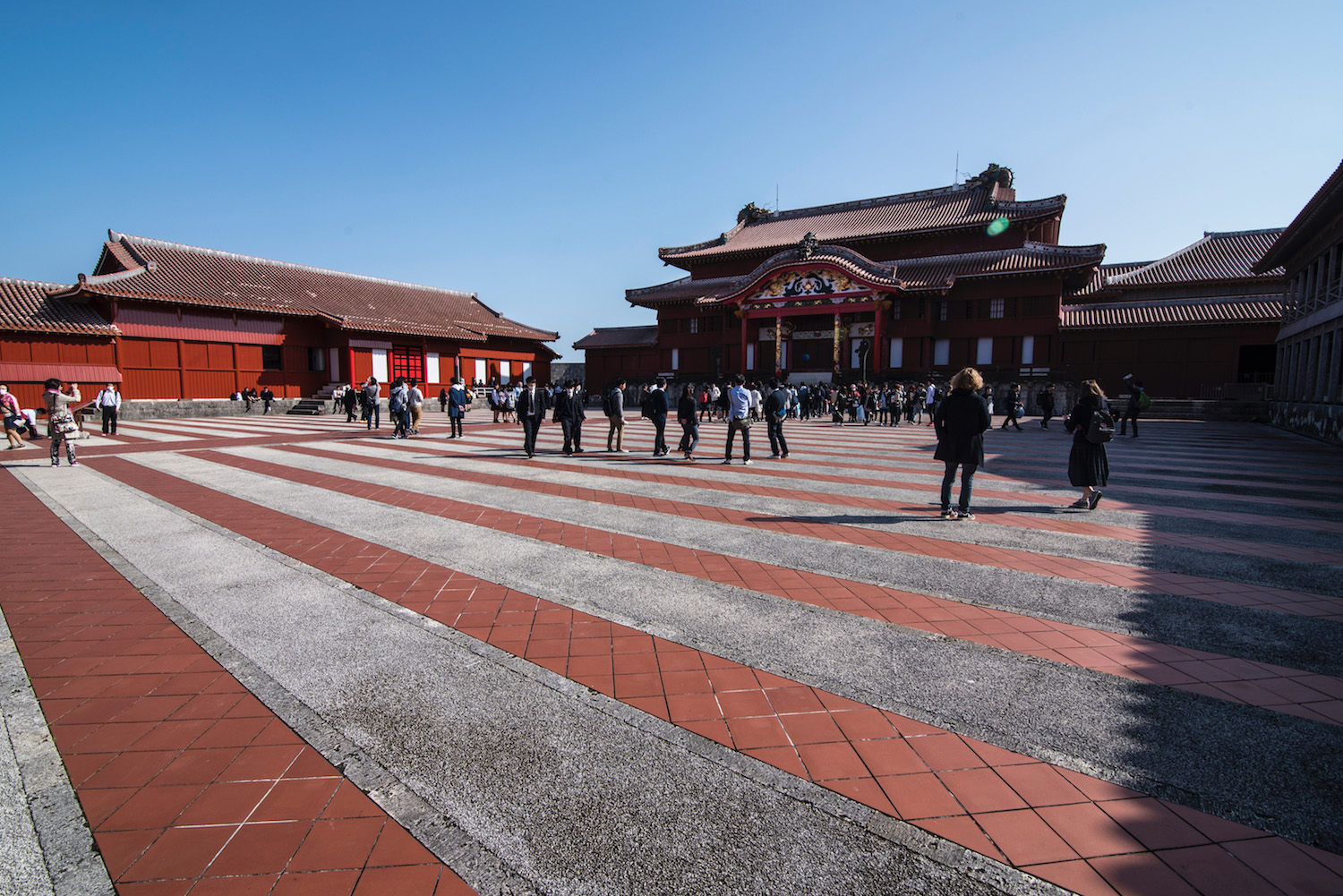 When Should You Spend a Month in Japan?
As is the case irrespective of how long you spend in the country, the best time to see Japan for a month is April, when pink-and-white sakura blossoms cover Japan like a spectacular spring snow. Then again, while cherry blossom season in Japan is like no other spectacle on Earth, the country's autumn color (koyo) viewing isn't too shabby either.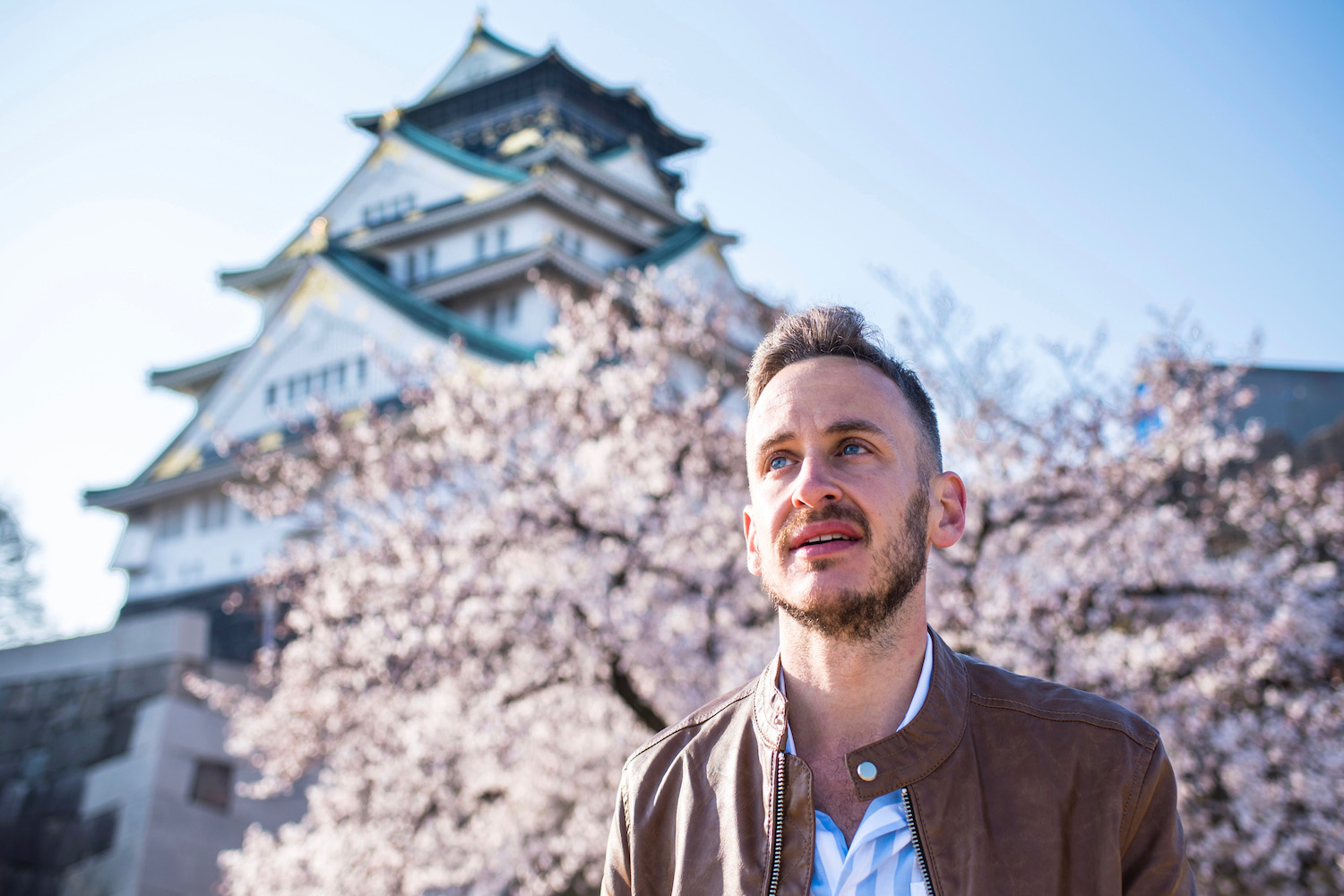 On the other hand, being less particular about when your 1 month in Japan takes place allows you to focus more on where you go and what you do. There's even a compelling visual case to be made that winter is a great time to visit Japan, even if you don't ski or don't particularly like the cold.
How Much Does One Month in Japan Cost?
Assuming you follow my 1 month Japan itinerary exactly, the least you can expect to spend is $3,000 (¥350,000) per person, which I calculate based on the minimum per-person, per-day Japan travel cost of 100 USD. This assumes you'll always stay in prudent accommodations—you can easily spend a lot more than this with a month in Japan, especially if you fly business class on JAL or ANA to get to Tokyo.
Of course, whether you're spending a month in Japan, or a shorter or longer period, there are always ways to optimize your spending—even if it's unrealistic to expect to take a "cheap" trip to Japan. Ironically, one of them is paying me to plan your trip to Japan for you. Think of it as an opportunity to cut the fat!
The Bottom Line
One month in Japan allows you to see all the country's most incredible cities and attractions, though you will still have to do some picking and choosing when it comes to secondary sights. Follow up your time in Tokyo and Kyoto with emotional Hiroshima and spiritual Shikoku, then choose between the wilds of Kyushu and Tohoku, and the mountain scenery of Hokkaido and Okinawa. Your 1 month Japan itinerary will be either the beginning or continuation of a great love affair, depending on whether you've already been—but it definitely won't be the end.