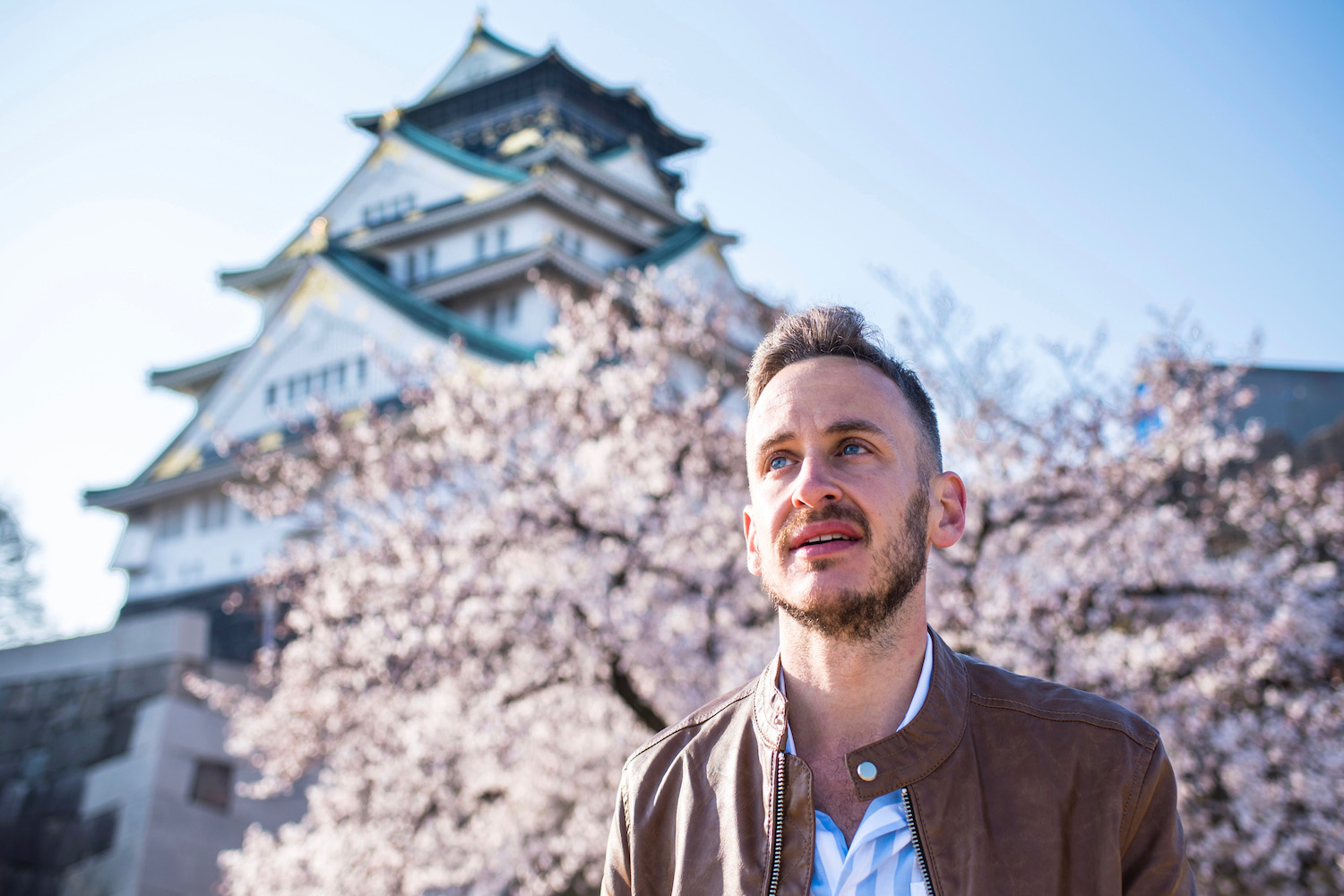 How to See Cherry Blossoms in Japan
Looking for a cherry blossom Japan 2020 forecast? The 2019 season has just ended, so it's difficult for me to make specific predictions as of yet! Nonetheless, I'm excited to share everything you'll need to know to enjoy Japan's cherry blossom season in 2020 (and beyond!).
Sakura cherry blossom trees in Japan are perhaps the country's most iconic symbol, and definitely its most beautiful. It's not an exaggeration to say that hanami (cherry blossom viewing) is one of the world's top travel experiences—if it's not on your bucket list, it should be.
Whether you've navigated here searching for the best time to go to Japan for cherry blossoms, or simply to determine how best to organize your two weeks in Japan to correspond with sakura season, I'm excited to share my Japan cherry blossom guide (and, as next year's season draws nearer, more specifics about the best time to see cherry blossoms in Japan 2020) with you.
My Japan Cherry Blossom Stor(ies)
Cherry blossom time in Japan always appealed to me, so I timed my first trip to the country to coincide with it, more or less. I arrived to Japan on April 1 to find Tokyo in full bloom; the same proved to be true for most everywhere I traveled during my three weeks in Japan, from Kyoto, to Hiroshima and even into the Japanese Alps.
I took for granted that coming to Japan around the first of April would guarantee prime cherry blossom viewing, though I didn't return for this purpose until several years later.
When I did, in 2017, I learned that hard way that seeing sakura in Japan can be an incredibly frustrating affair: I landed in Fukuoka, the largest city on Kyushu island, to discover that cold temperatures had pushed back the bloom of the sakura in southern Japan a week or more.
While my February 2018 trip to Okinawa (whose cherry blossom trees are different than those you find elsewhere in Japan, it should be stated) was more successful, I nearly missed Tokyo's full bloom the same spring—whereas Kyushu had been a week late in 2017, Tokyo cherry blossoms were nearly a week early in 2018. In 2019, I was only slightly early for cherry blossoms in Matsuyama, Takamatsu, Osaka and Kyoto.
Needless to say, I have plenty of experience to formulate my cherry blossom Japan 2020 forecast, the first iteration of which you can see a few paragraphs down.
The Official Japan Cherry Blossom 2020 Forecast
Searching for the Japan cherry blossom forecast can be frustrating, what with how many sites purport to have the "real" scoop on the best time to see cherry blossoms. During my experience (or, rather, anxiety attack) leading up to the bloom of the sakura in Tokyo in 2018, I discovered that the only cherry blossom forecast that matters is the only put out by Japan Meteorological Corporation.
As of May 2019, this year's sakura season is over. While many blossoms in major cities of the country opened slightly earlier (by about 3-5 days) than usual, an unexpected cold snap saw the season unfold mostly according to normal expectations. As of right now, it's impossible to make concrete predictions about 2020, but if history is any indication these will be the best times to see the sakura at full bloom (first bloom will occur 5-7 days before this) next year:
Tokyo April 1-7 Kyoto April 4-10 Osaka April 3-9 Kanazawa April 6-12 Fuji Five Lakes April 13-19 Hakodate May 2-8 Sapporo May 6-12
Now, there are a couple things to note about JMC's forecast, whether you consult it to predict cherry blossom season Japan 2020 or farther in the future. While it ends up being the most accurate one, in the end, you shouldn't give much weight to the next couple of forecasts, which are released throughout February. Rather, each subsequent cherry blossom the company releases starting March becomes much more precise—you should wait until the second or third week of March to finalize your itinerary, although I know that can be difficult if you're coming from far away or with more than a couple of people.
One way to properly time your Japan sakura visit if you can't wait until March (so, for cherry blossom Japan 2020, wait until around March 1, 2020) is to look at Japan cherry blossom reports from the past (here's the 2017 one from Japan Guide). Then, use archival weather reports from the cities or regions where you want to enjoy hanami and long-range forecasts for the year you want to visit to extrapolate when you can expect cherry blossoms in Japan to bloom, as compared to historical averages.
Best Places to See Cherry Blossoms in Japan
Tokyo, Mt. Fuji and the Japanese Alps
As the 2020 Japan cherry blossom season approaches, Tokyo is a destination most travelers have on their minds, albeit for the Olympics that take place much later in the year. To be sure, irrespective of the 2020 cherry blossom forecast particulars (spoiler alert: Tokyo's full bloom usually takes place around April 1), this concrete jungle is surprisingly lush during sakura other. Other great cherry blossom spots relatively near to Tokyo include the Fuji Five Lakes region (much of which reaches its peak mid-April) and the mountain town of Takayama, as well as other places in the Japanese Alps.
The Kansai Region
The best place to view cherry blossoms in Japan, bar-none-is the Kansai region—well, at least in visual terms. With this being said, while Kyoto during cherry blossom is arguably the most beautiful place on the planet, it's also unbearably crowds. Ways to get around this include waking up before the crack of dawn, or focusing on regional cities like Osaka (and to a lesser extent Kobe, Nara or Mt. Yoshino) when you come to Kansa for sakura 2020.
Tohoku, Shikoku and Kyushu
If you want to take a cherry blossom season Japan 2020 trip but don't want to deal with the crowds of Tokyo or the Kansai region, then Tohoku (the northern region of Honshu island) as well as the islands of Shikoku and Kyushu are your best bet. While full bloom comes to Shikoku cities like Takamatsu and Kyushu's Fukuoka tends to come in late March, Tohoku sakura destinations like Hirosaki Castle and Kakunodate are at their peak closer to the first of May.
Hokkaido
Speaking of May, that's when the cherry blossom in Japan 2020 forecast is best for Japan's northernmost island of Hokkaido. This is true whether you're enjoying hanami in the prefectural capital of Sapporo or in underrated Hakodate, which sits on the southern tip of the island just over the sea from Honshu. Notably, sakura tend to peak in Hokkaido during Japan's Golden Week holiday, which can lead to doubly unbearable crowds.
Other Japan Cherry Blossom Spots
Looking for still more alternative places to see sakura in Japan? I have a couple great ideas. If you only have time to travel in Japan in January or February, then an Okinawa sakura trip might be up your alley. On the other hand, if the timing of the Okinawa cherry blossom forecast 2020 doesn't work for you, and you simply want to come during peak cherry blossom season (but visit a less busy destination), try the San'in region, aka Japan off the beaten path.
Japan Cherry Blossom Pictures
You've probably seen tons of cherry blossom photos before navigating to Japan Starts Here, but a few more can't hurt, right? These 10 Japan sakura pictures are the best I've curated from my four (thus far) cherry blossom trips to Japan, taken all over the country at various points during the season.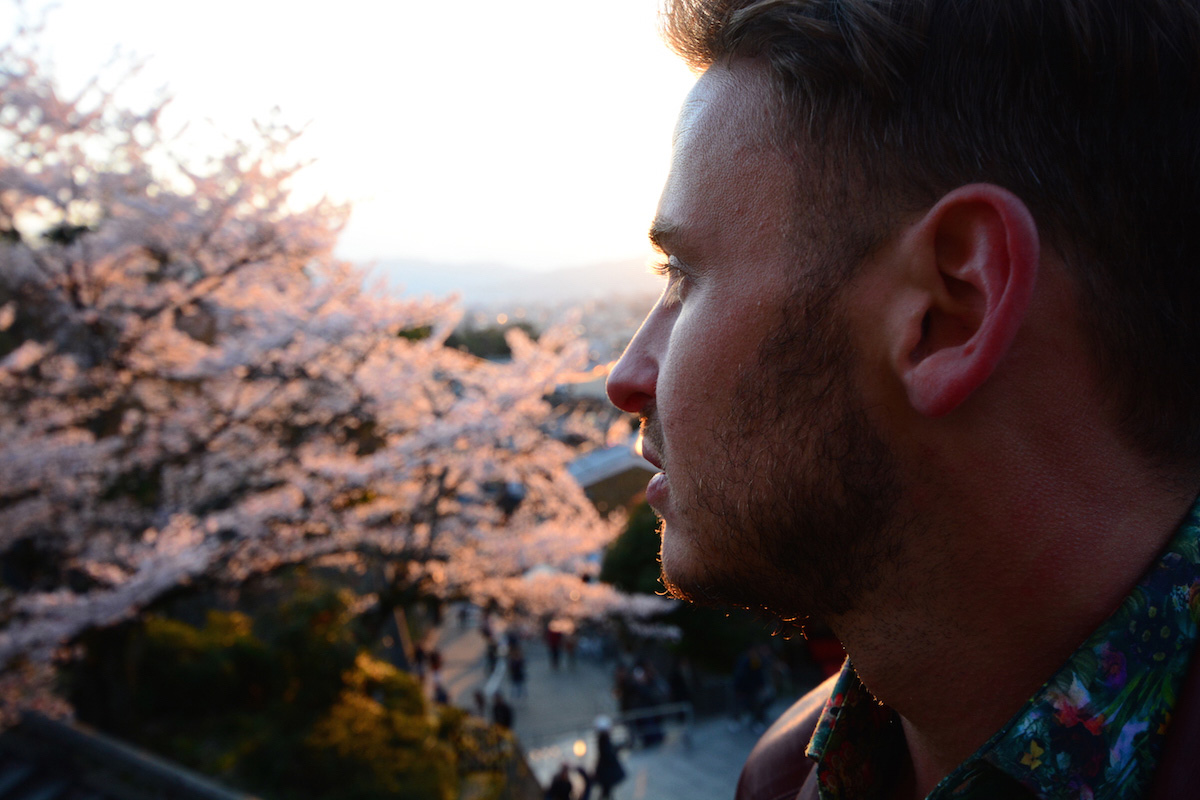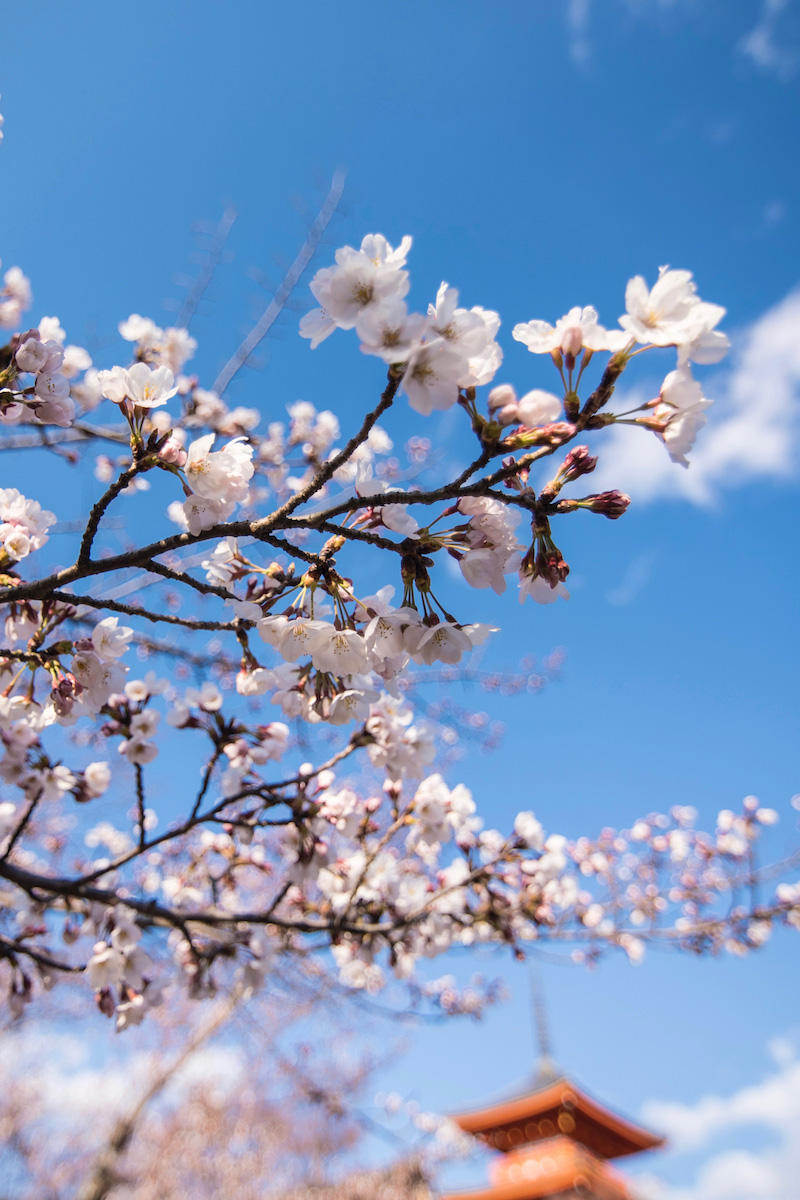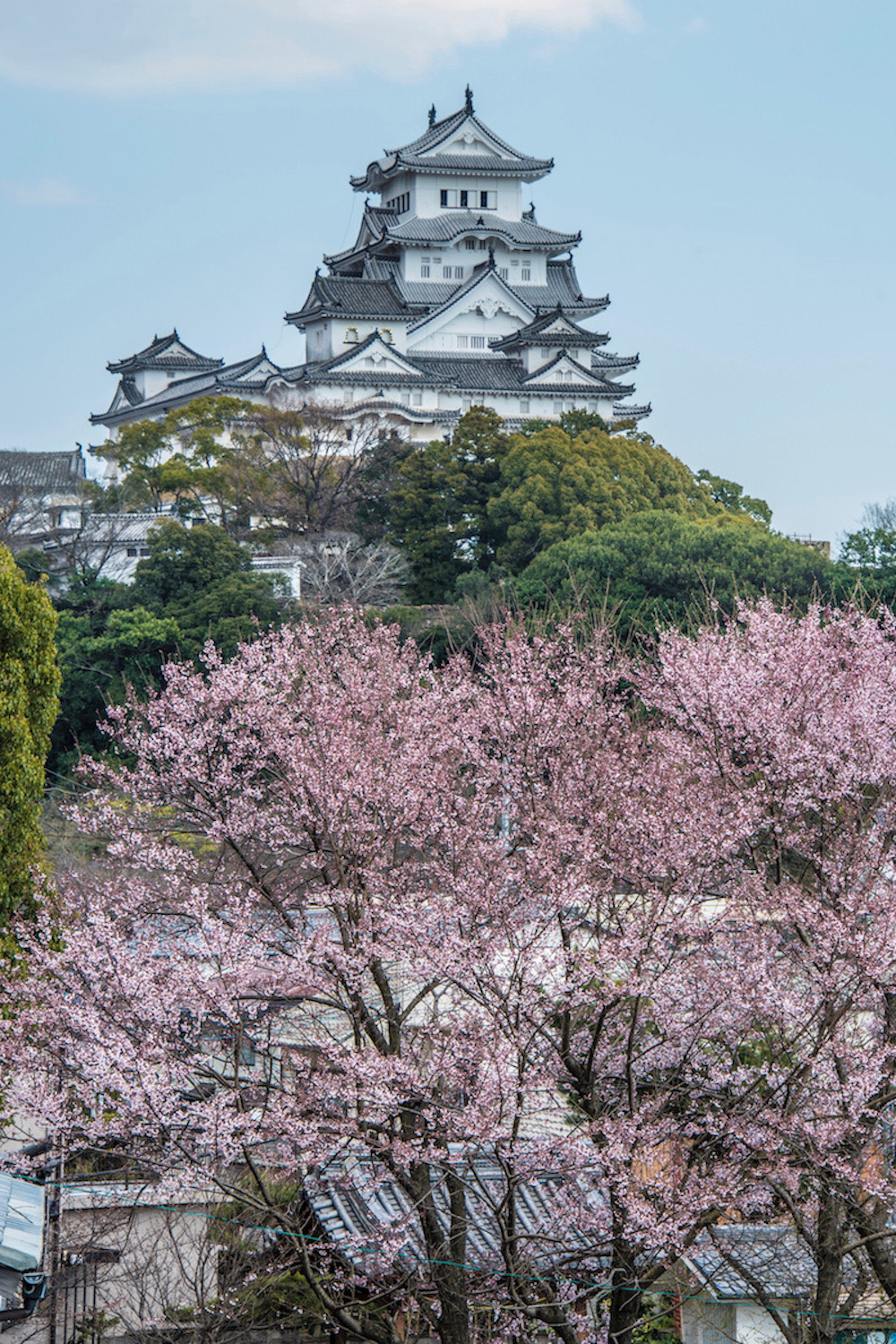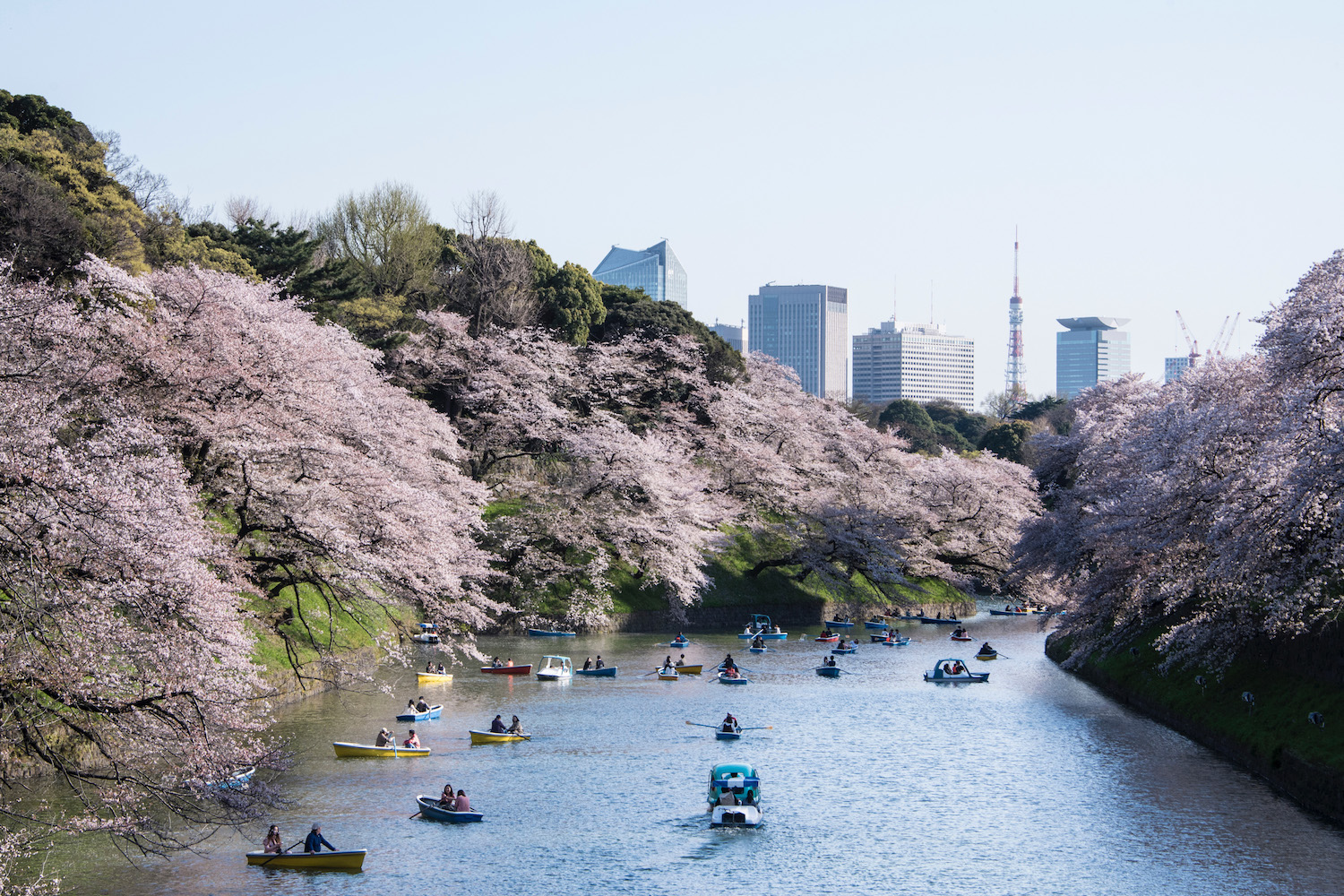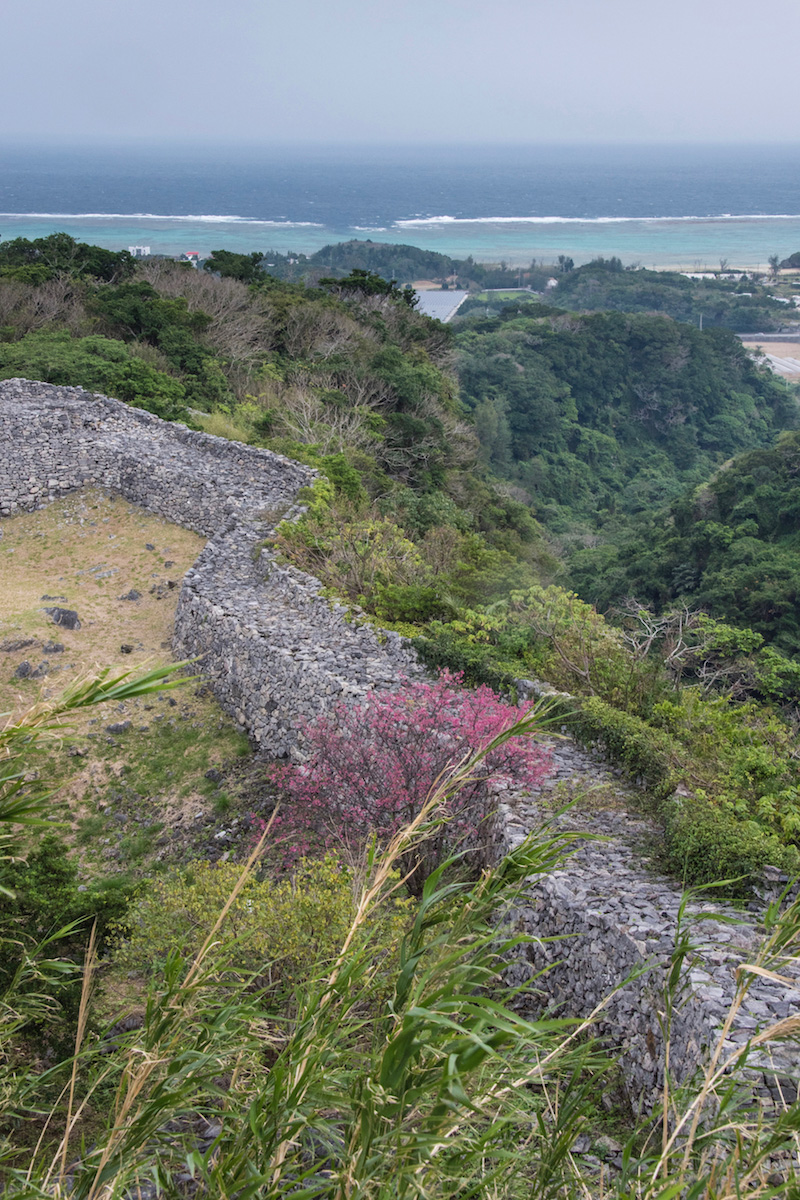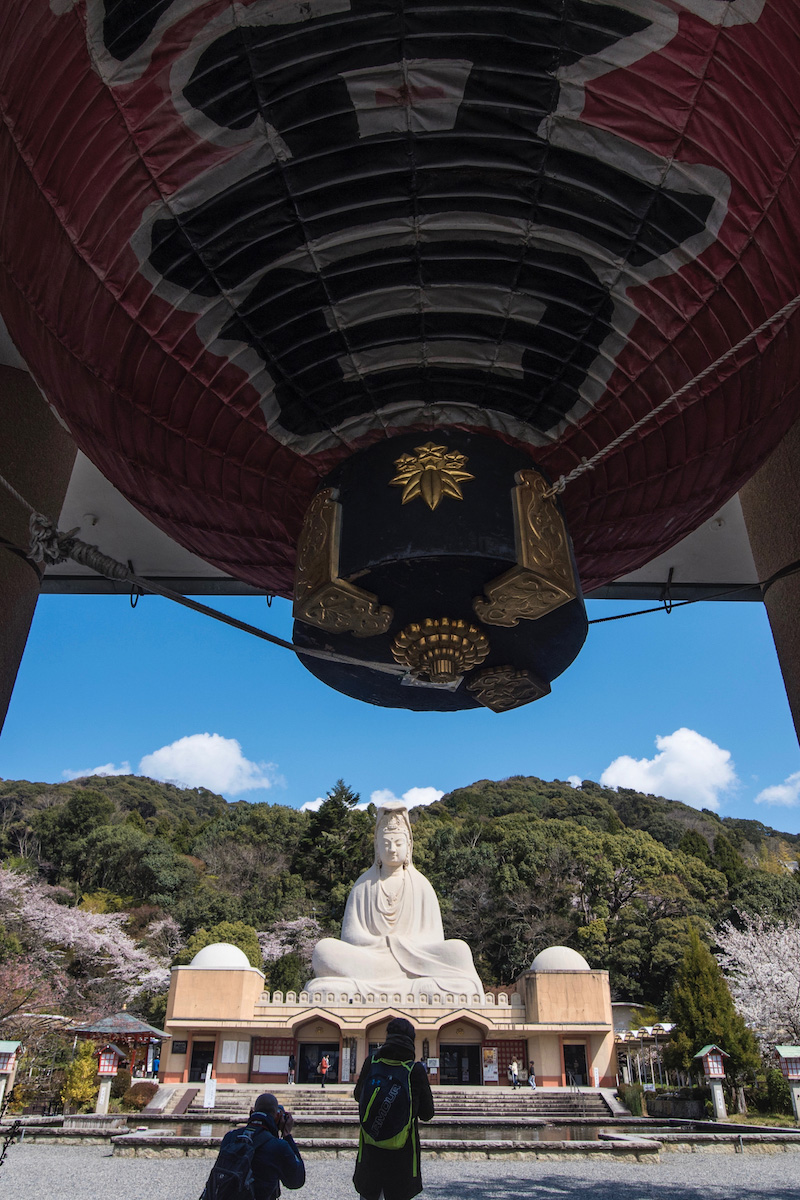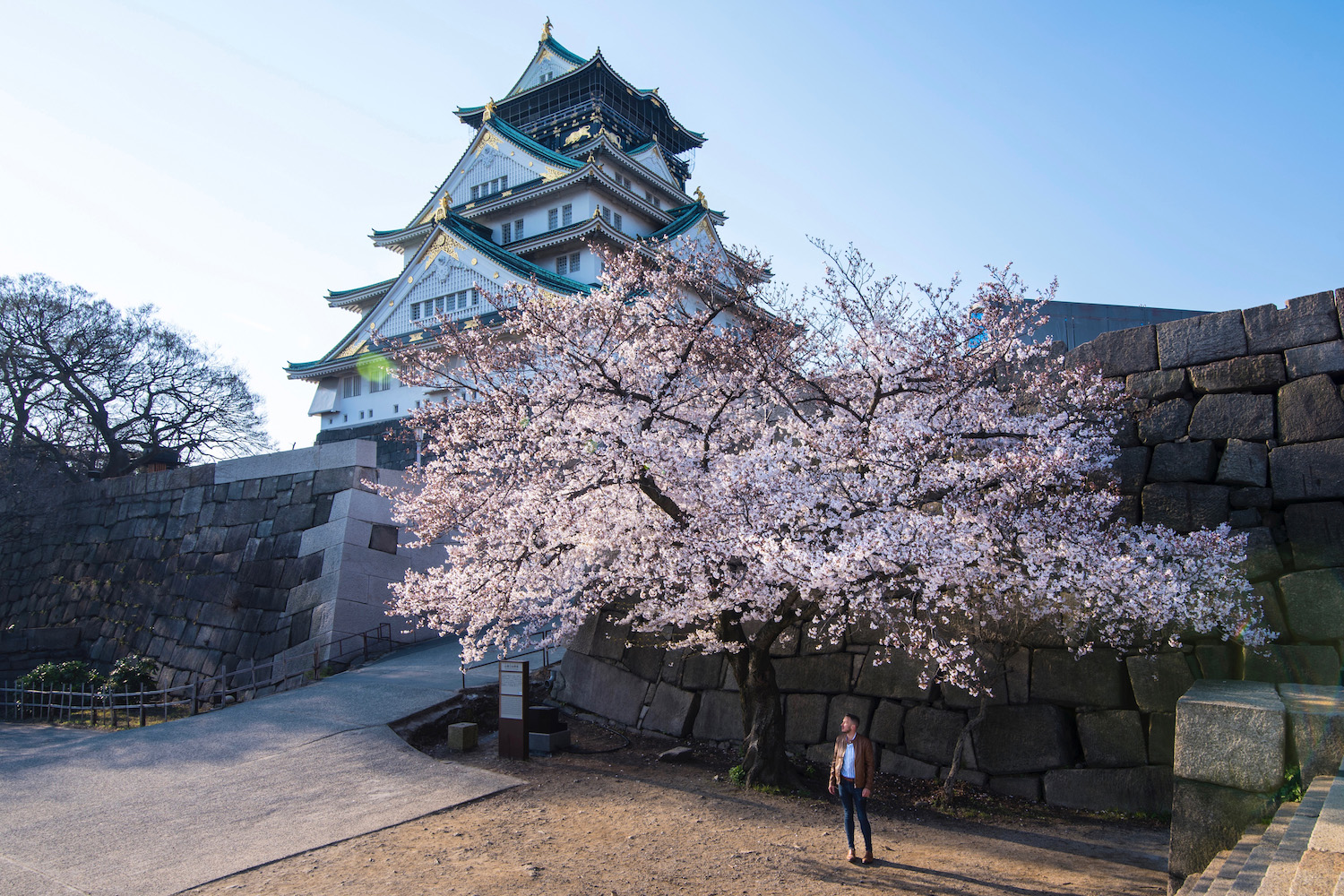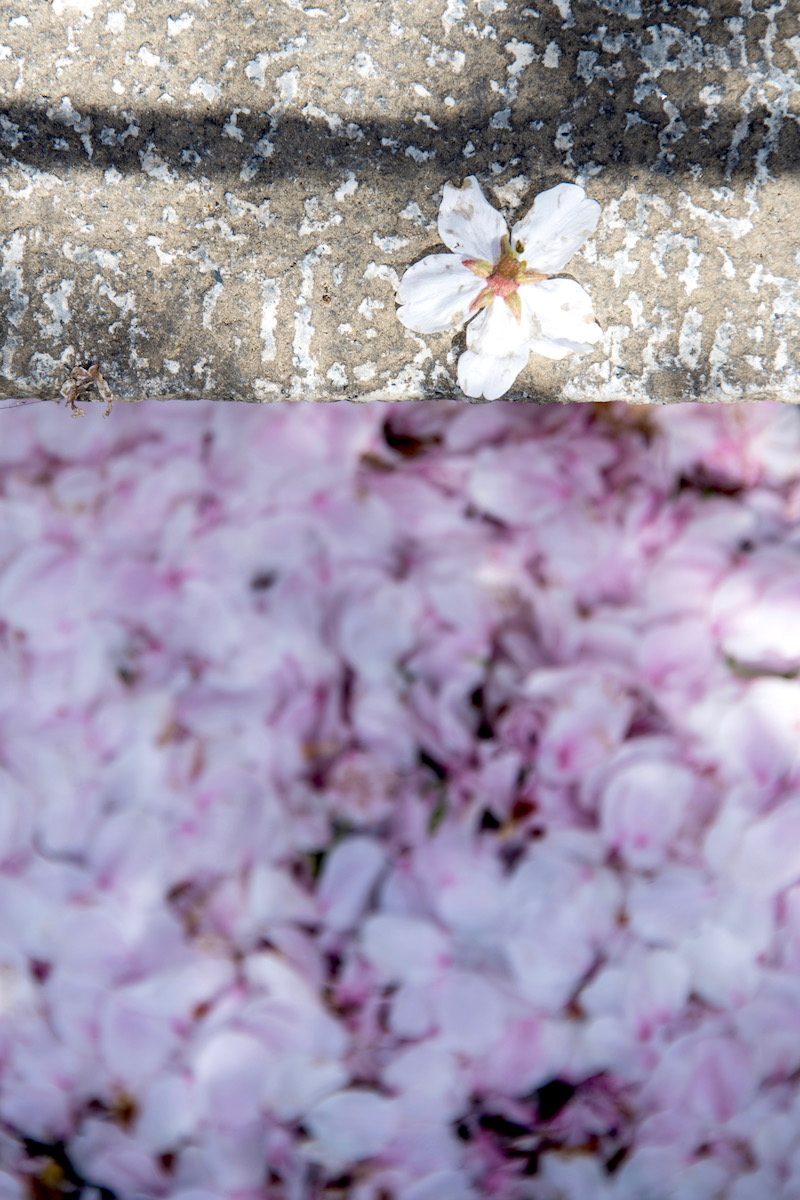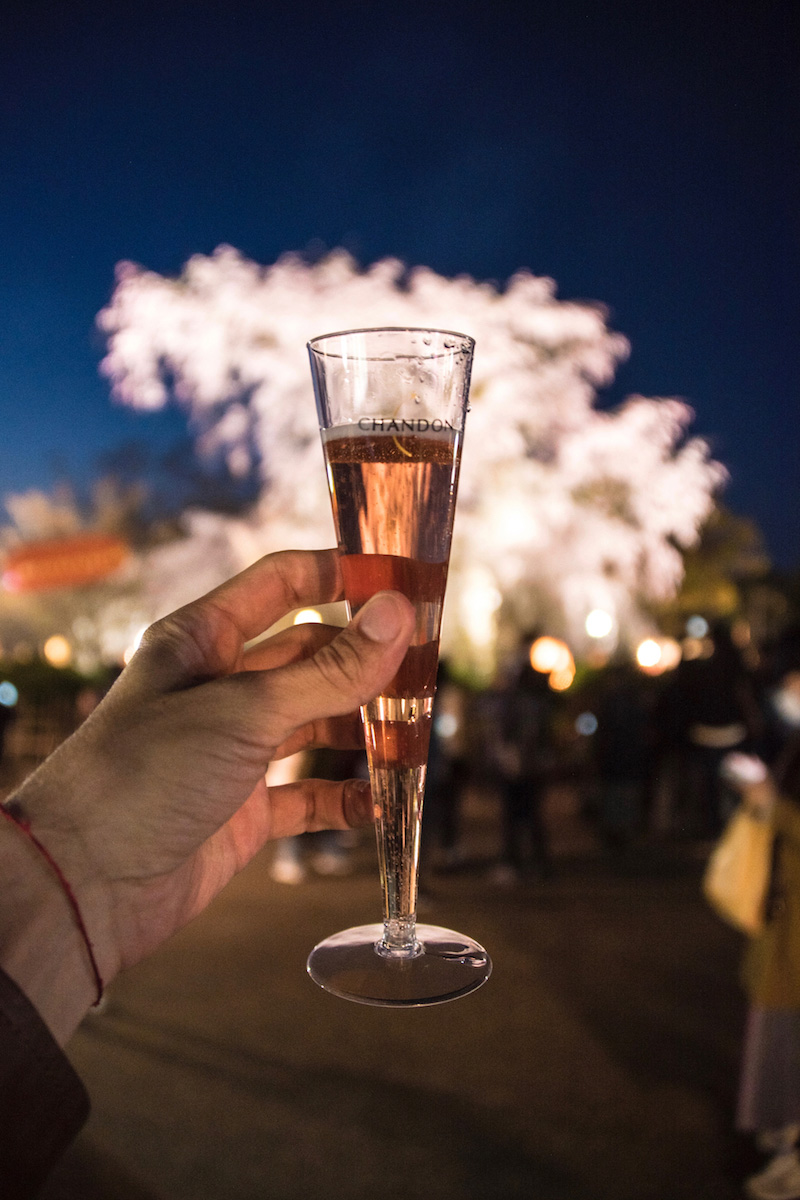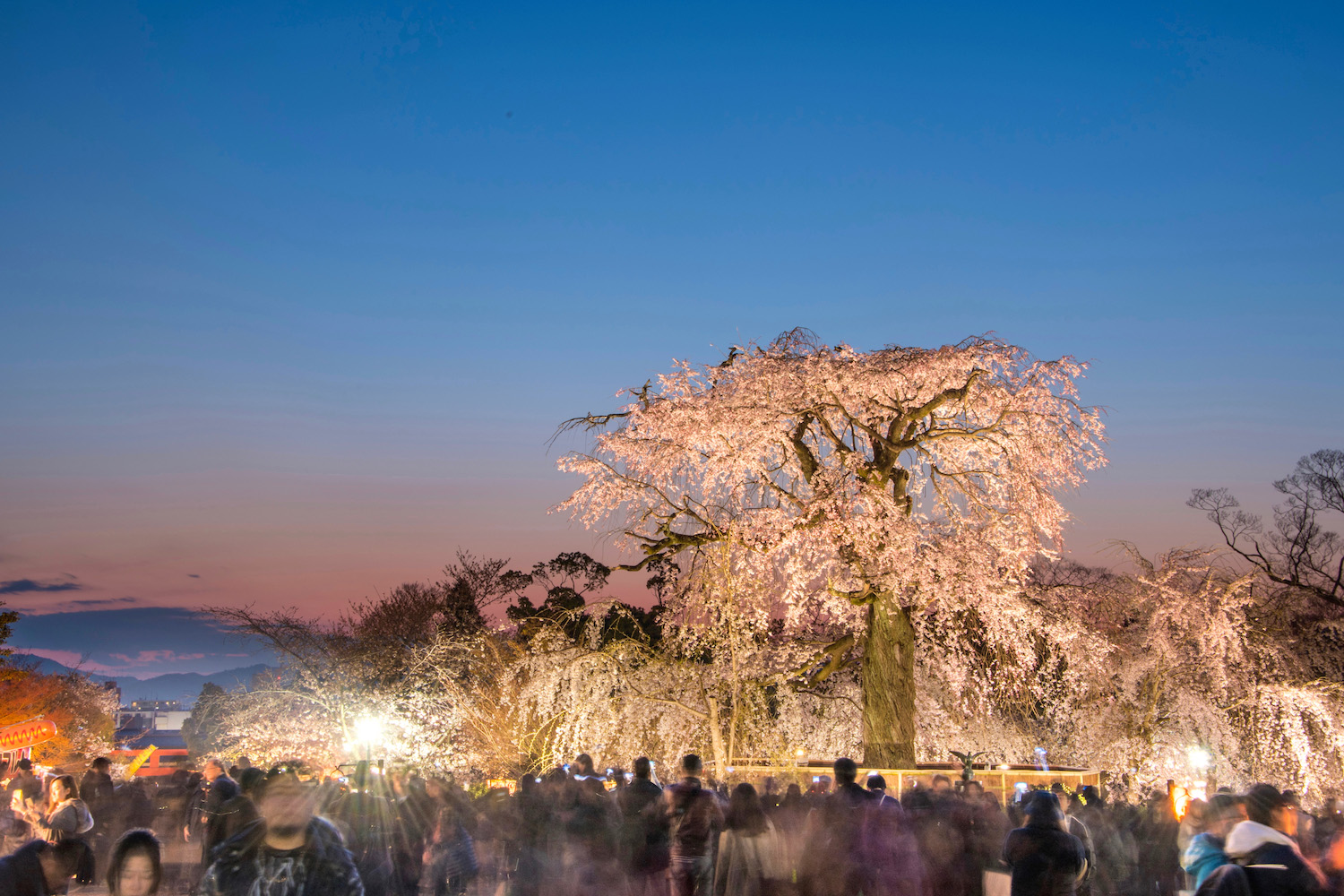 Of course, you want to see Japan cherry blossoms with your own eyes, not through my camera lens. Continue reading to learn more information about hanami in Japan, and make sure to check back often as your trip draws closer!
Japan Cherry Blossom 2020 FAQs
Do Japan's cherry blossoms live up to the hype?
Absolutely! Cherry blossoms in Japan are iconic and famous for a reason. In addition to their beauty, they serve an important cultural purpose in Japan, and result in an energy that's as infectious as their aesthetic.
When should I book my Japan cherry blossom trip?
As I mentioned a few paragraphs up, as late as possible—ideally, the first or second week or March. Cherry blossom forecasts at this time are far more accurate than those released in February.
How long does it take Japan cherry blossoms to reach "full bloom"?
This varies, but averages about a week. Some notable recent exceptions include 2017 in Tokyo, when a cold snap after first bloom delayed full bloom to about 10 days. The following spring, sakura in Kochi, Shikoku reached full bloom just five days after the first buds opened.
How long does sakura "full bloom" last in Japan?
Again, this is about a week, though they generally only stay at their most beautiful (i.e. all pink/white, with no or few shoots of green) for 2-3 days after reaching full bloom. If you're wondering are the cherry blossoms still in bloom, the answer is probably yes, though they might be in rough condition.
What is "fubuki" for Japan cherry blossoms?
Pronounced hubuki and with a translation that means, roughly "petal blizzard," this phenomenon occurs at the end of full bloom (roughly one week after first bloom) and is absolutely gorgeous, particularly if you're enjoying a cherry blossom picnic in hanami spots like Tokyo's Yoyogi Park.
What's the best camera for photographing cherry blossoms?
Which cherry blossom camera you select depends slightly on your creative sensibility, but in general you're best suited with a device that allows you to (A) manually control settings and (B) shoot/process in RAW. This way, you can overexpose shots (to mask green shoots if the sakura are past full bloom) or to underexpose them (to make them appear more pink than white).
Is sakura season in Japan unbearably expensive?
Availability of hotels and seats on Japanese trains decreases as sakura season approaches, and prices increase accordingly. With the exception of accommodation, however, you're unlikely to pay much more, provided you purchase a Japan Rail Pass and reserve seats at least a day in advance.
The Bottom Line
The cherry blossom festival Japan hosts every year is the most beautiful time to visit the country, hands down (though I also have a soft spot for Japan fall foliage). On the other hand, seeing sakura in Japan is a science, though not always an easily understandable one. Whether you're content to wrack your brain over timing your cherry blossom Japan 2020 trip just right, or prefer to hire me to take care of the grunt work for you, one thing is for certain: Your cherry blossom trip to Japan starts here. Finally, make sure to re-visit this page early next year, as my cherry blossom season Japan 2020 guide becomes more and more specific.