Putting together a Japanese Alps itinerary is difficult first and foremost because the region is so huge and varied. It's also highly seasonal—you can walk through a "snow tunnel" on the Tateyama Kurobe Alpine Route in June, then hike amid wildflowers there literally weeks later in July.
Over the next few paragraphs, I'll do my best to break down the various destinations and experiences within the huge and diverse part of Japan. Furthermore, I'll place this in the context of the best time to visit the Japanese Alps (although, rest assured, this is definitely a 365-day part of Japan if there ever was one).
To be sure, regardless of when you want to see the Japanese Alps and what you want to do when you arrive, there's something for everyone here. I've been several times and still have a long bucket list of Japan Alps experiences to conquer!
Where to Stay in the Japanese Alps
Regardless of what you end up doing during your Japan Alps itinerary, it's essential to decide a places (or two) that will be orient you for sightseeing. Assuming you don't actually stay in the mountains (at ryokans such as Naka-no-Yu or Kintarou Onsen), here are some cities and towns the make great home bases:
Nikko: Often seen as a day trip from Tokyo, the mountain town of Nikko (which its the gateway to ancient Tosho-gu Shrine) is the perfect base for Alpine sightseeing, particularly during autumn, when nearby Kegon Falls is absolutely resplendent.
Matsumoto: This city, which is home to one of Japan's 12 original castles, is a personal favorite of mine, and provides easy access to Kamikochi Scenic Area, the Nakasendo Way and both Nagano city and sightseeing within the prefecture, including the famous snow monkeys.
Nagano: Assuming you don't decide to stay at a ski resort (the Nozawa Onsen area is popular) for a trip on the slopes, Nagano city is a great base in all seasons—whether you take day trips to go skiing in the winter, or hiking excursions during the warmer months.
Takayama: Located approximately halfway between Matsumoto and Kanazawa, Takayama is both a stunning place to stay, as well as a good base for sightseeing. It's just as easy to access hikes and walks as it is to see heritage, most notably the haunting town of Shirakawa-go.
Toyama: The city closest to the Tateyama Kurobe Alpine Route has a few other advantages, namely that it's less than two hours from Tokyo by Shinkansen. One great way to work Toyama into a trip is to stay one night in a Toyama city hotel, then travel the Alpine Route and stay in Nagano on night two before heading back to Tokyo on day three.
Kanazawa: Another sentimental favorite city of mine is Kanazawa, which is sometimes known as "Little Kyoto" because of its Geisha districts and general historical aesthetics. Coastal Kanazawa itself isn't very Alpine, though you can easily access higher elevations—namely, in the form of a day trip to nearby Natadera temple.
Keep in mind that, depending upon how long you spend in the Japanese Alps, you don't necessarily need to just stay one place. If you have a couple of weeks, for example, you could divide your time between Matsumoto or Nagano, and Toyama or Kanazawa.
My Favorite Things to Do in the Japanese Alps
Hike on any day of the year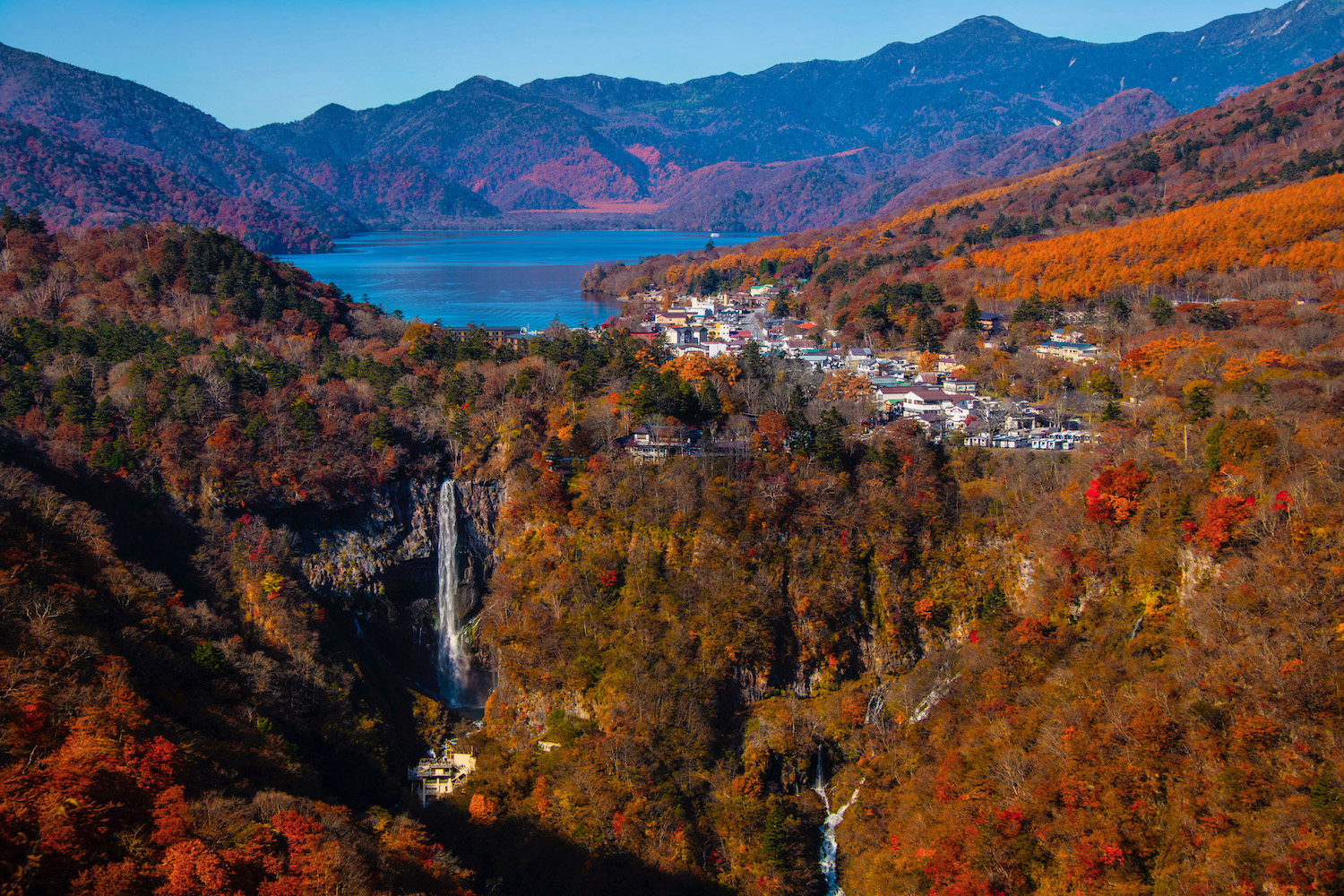 Whether day treks along aforementioned destinations such as the Nakasendo Way, Kamikochi Valley and Chuo Alps Senjojiki Cirque near Matsumoto, or glorified walks up staircases that lead to the temples in Nikko or Takayama, hiking is one of the best activities to enjoy in the Japanese Alps. And this is true in all seasons: I find it as pleasurable to spot wildflowers along the Tateyama Kurobe Alpine Route as I do to watch the snow fall from Ogimachi Observatory in Shirakawa-go.
Discover heritage cities and towns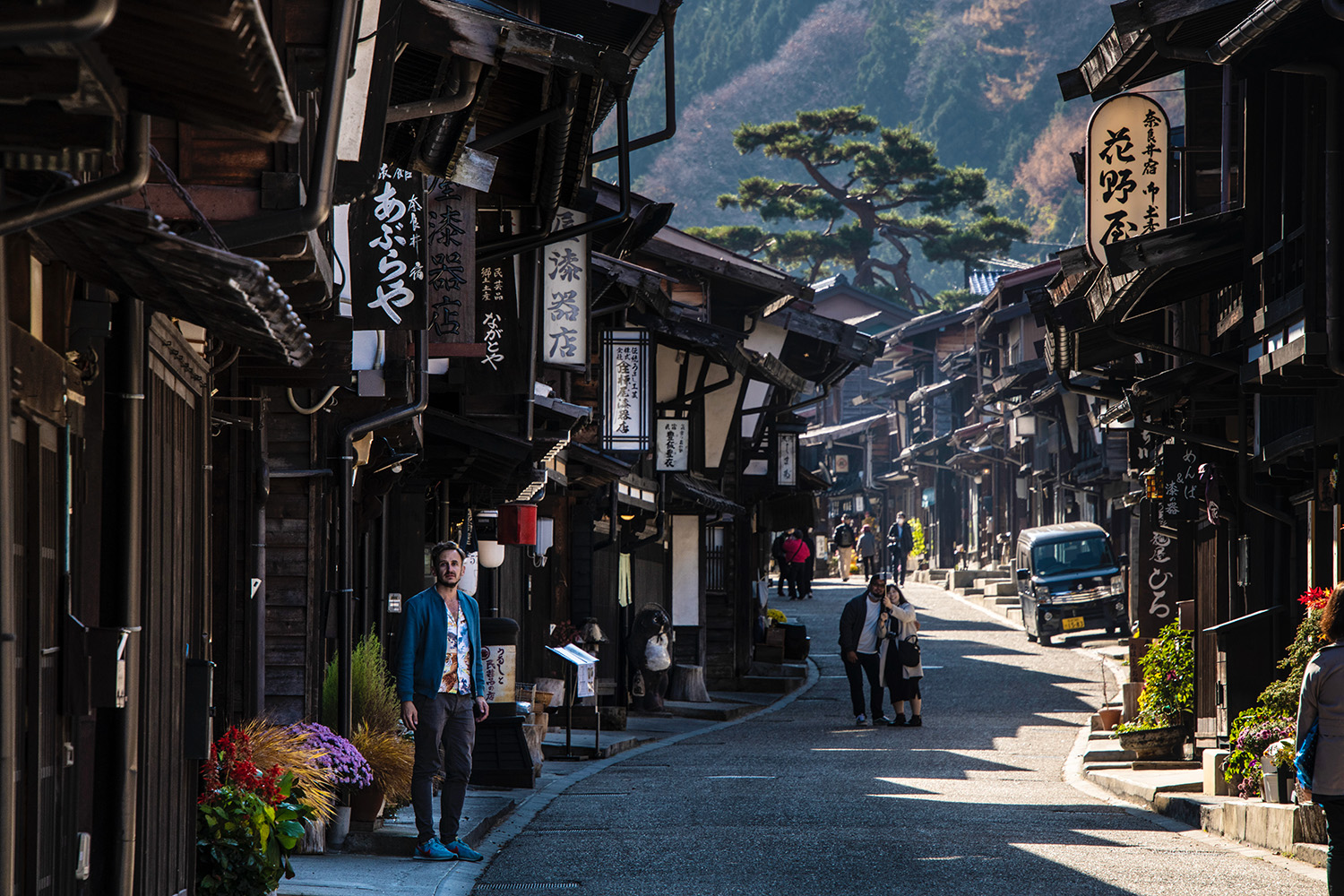 In spite of being an ostensibly natural area, the Japanese Alps are absolutely full of history. The Nakasendo Way, which I've mentioned several times already, was once a trading route between Kyoto (when it was the capital of Japan) and Edo (the name of Tokyo back then). Other worthwhile historical destinations include aforementioned spots such as Shirakawa-go and its famous Gassho farm houses, and Nagano and Matsumoto cities themselves, which are often overlooked, but which you should definitely scrutinize (if only for Zenko-ji temple and Matsumoto Castle, respectively).
The journey—and the destination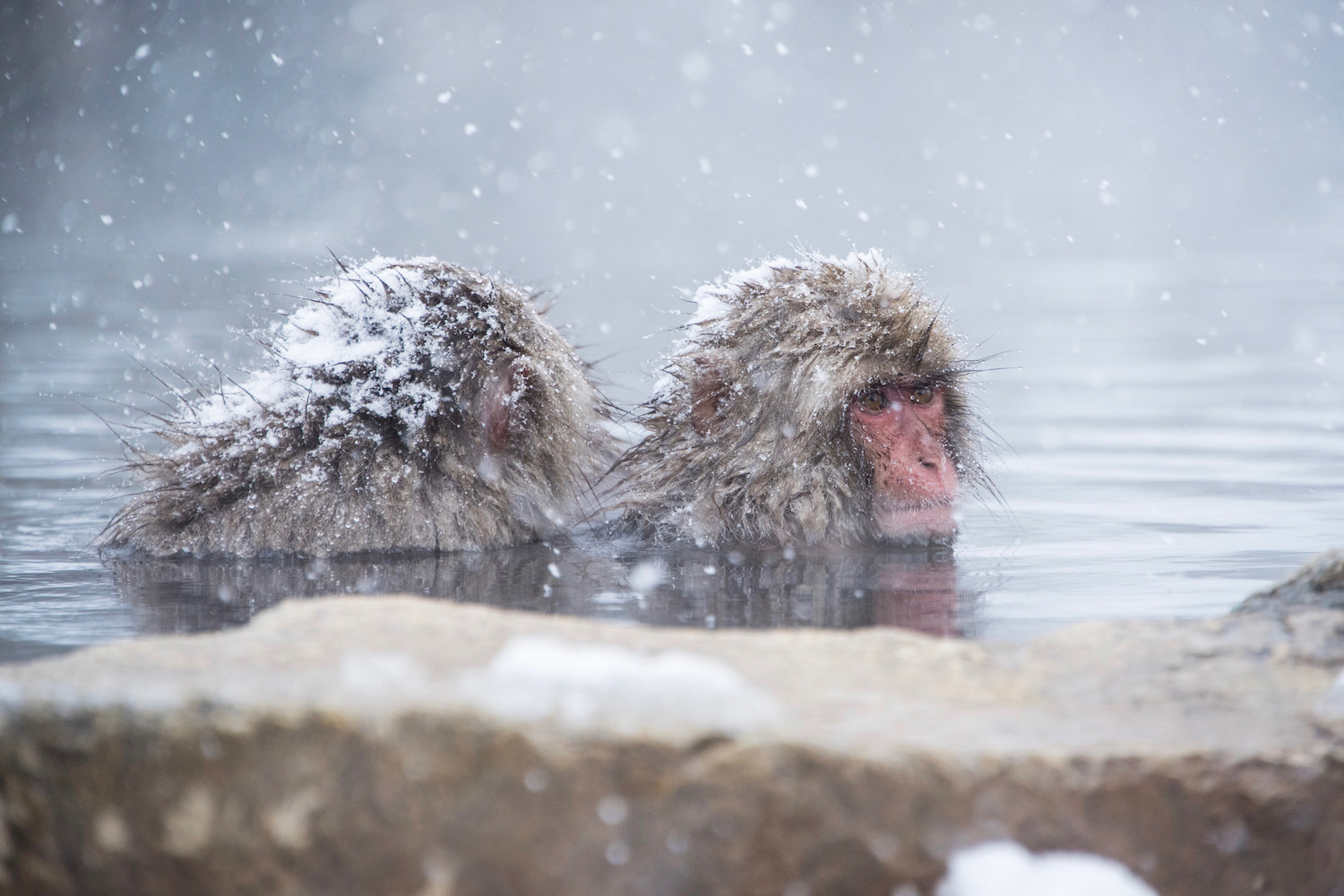 Regardless of what I do on my Japanese Alps itinerary and where I go, there's something to be said about prioritizing both the journey as well as the destination. Whether this is on foot (walking between Nakasendo towns like Magome and Tsumago), by train (riding the aptly-named "Wide View" Shinano between Nagoya and Nagano) or even going down a ski slope (if that's your thing), the Japanese Alps exemplify that the journey is necessarily as important as the destination.
Enjoy the snow (on or off skis)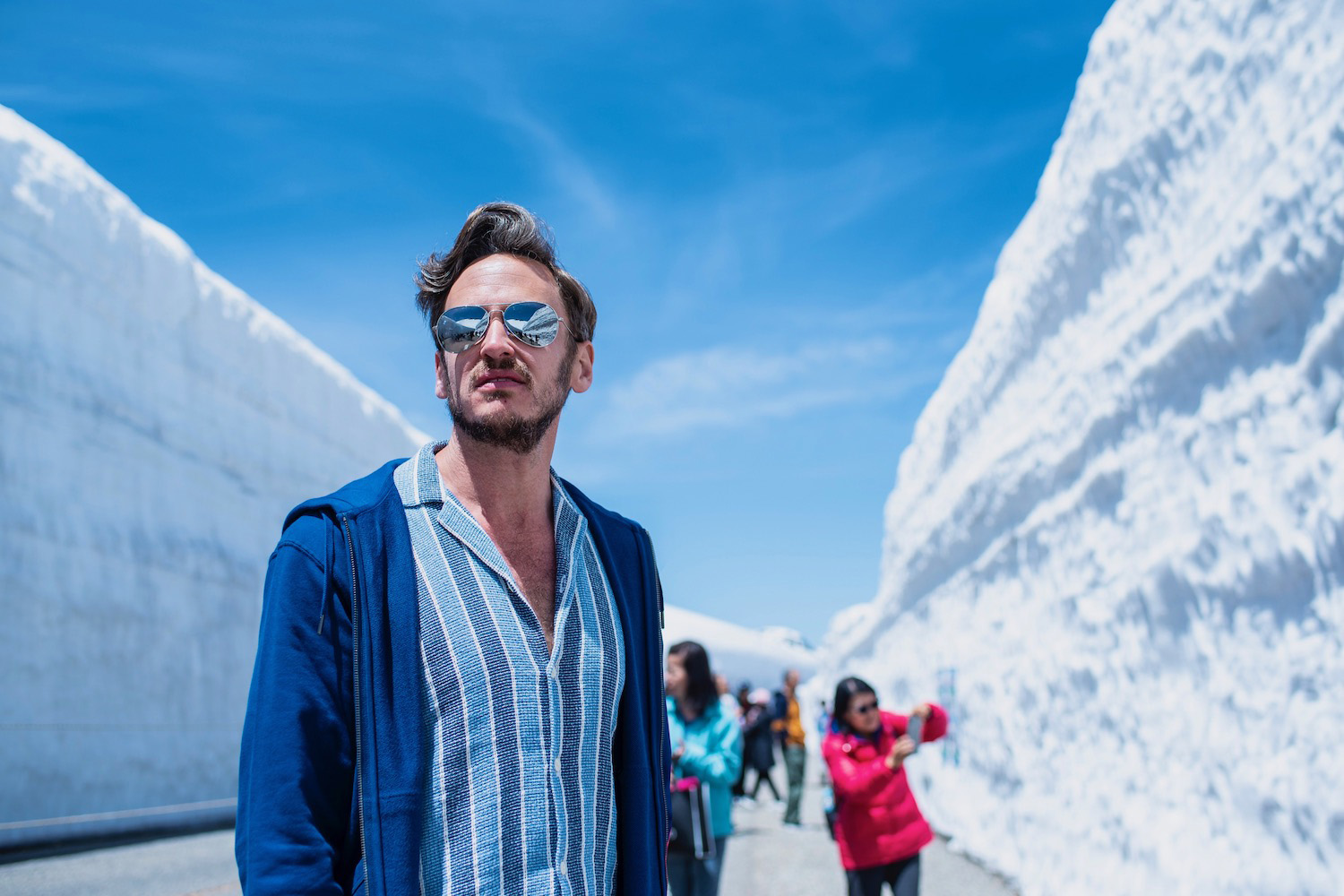 I'll be honest: I don't ski—and for good reason. Still, I enjoy winter in Japan as much as anyone, largely because of my interests as a photographer. As luck would have it, the Alps are one of the snowiest regions in Japan, whether that's in the city centers of Matsumoto, Nagano and Kanazawa, or on the trail the leads to the snow monkeys of Jigokudani, which most reliably live up to their name during the months of January and February. There's also the unique Snow Tunnel in Murodo, along the Tateyama Kurobe Alpine Route.
Focus on all four seasons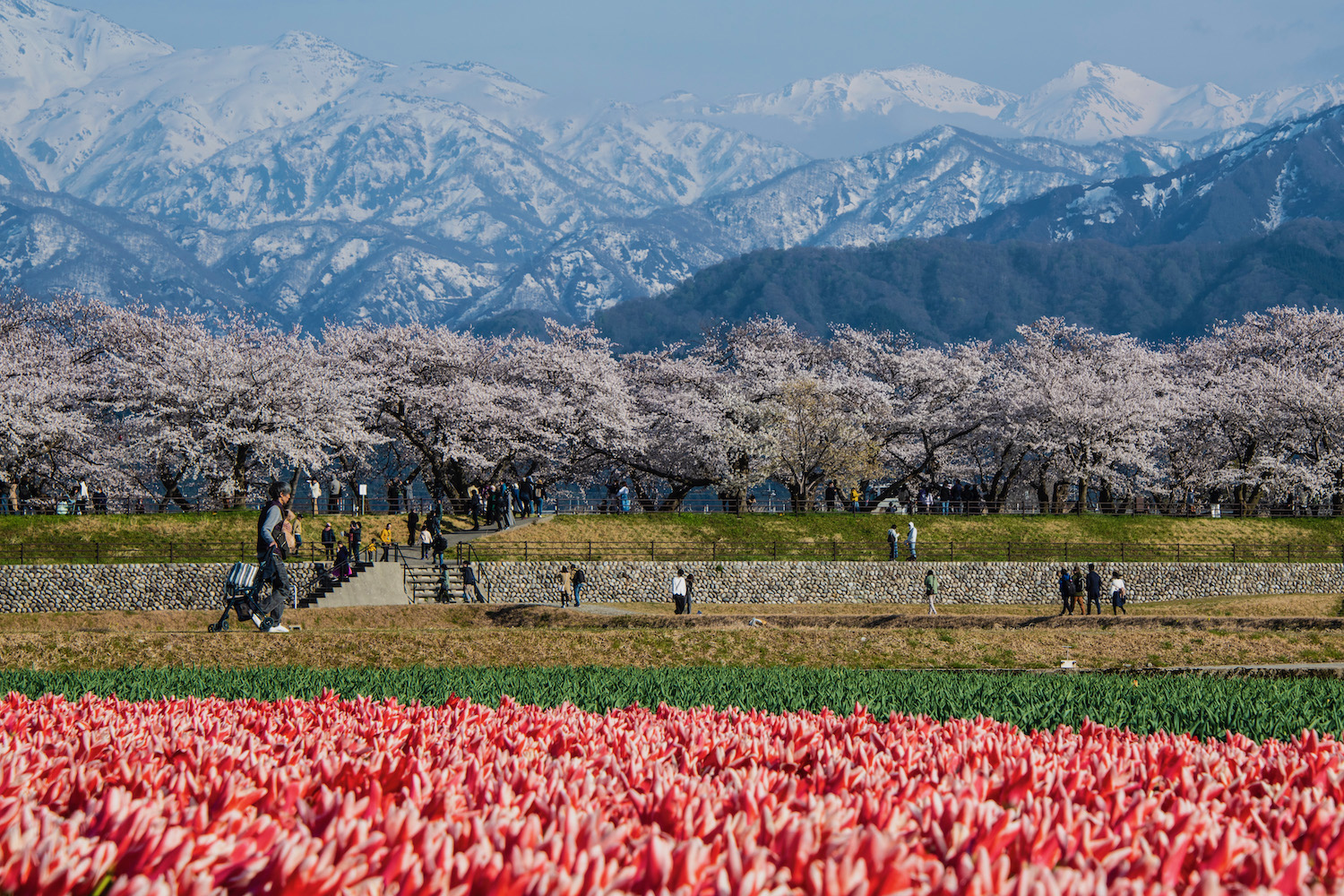 Although the highest parts of the Japanese Alps are basically either snowy or summery, the region as a whole enjoys a similar diversity of seasonal weather and landscapes as the rest of the country. If you're in Toyama, for example, you can head to the Asahi Funakawa Spring Quartet in—surprise—spring to see sakura and tulips beneath the mountains. Kurobe Dam (also in Toyama) in one of the best places, meanwhile, to enjoy autumn colors.
Best Time to Visit the Japanese Alps
Judging from the pictures I've posted, it can seem very much like I'm trying to sell you on a Japanese Alps winter itinerary (or, perhaps, an autumn one). While I'll admit that these are two of my favorite times to visit the Japanese Alps, it is worth a trip most any time of year. Hiking along the Tateyama Kurobe Route or in the Kamikochi Valley, for example, is definitely at its best amid the warm air of summer, and when wildflowers are blooming.
Speaking of blooms, there are also plenty of opportunities for cherry blossom viewing in the Japanese Alps, even if predicting the date of mankai (full bloom) gets more difficult the higher up in elevation you go. With this being said, if you do come during the second or third week of April, you hit something of a sweet spot: A good number of blossoms at Matsumoto Castle and, say, at Zenko-ji in Nagano city, with enough snow still up in the mountains for the snow monkeys to live up to their name!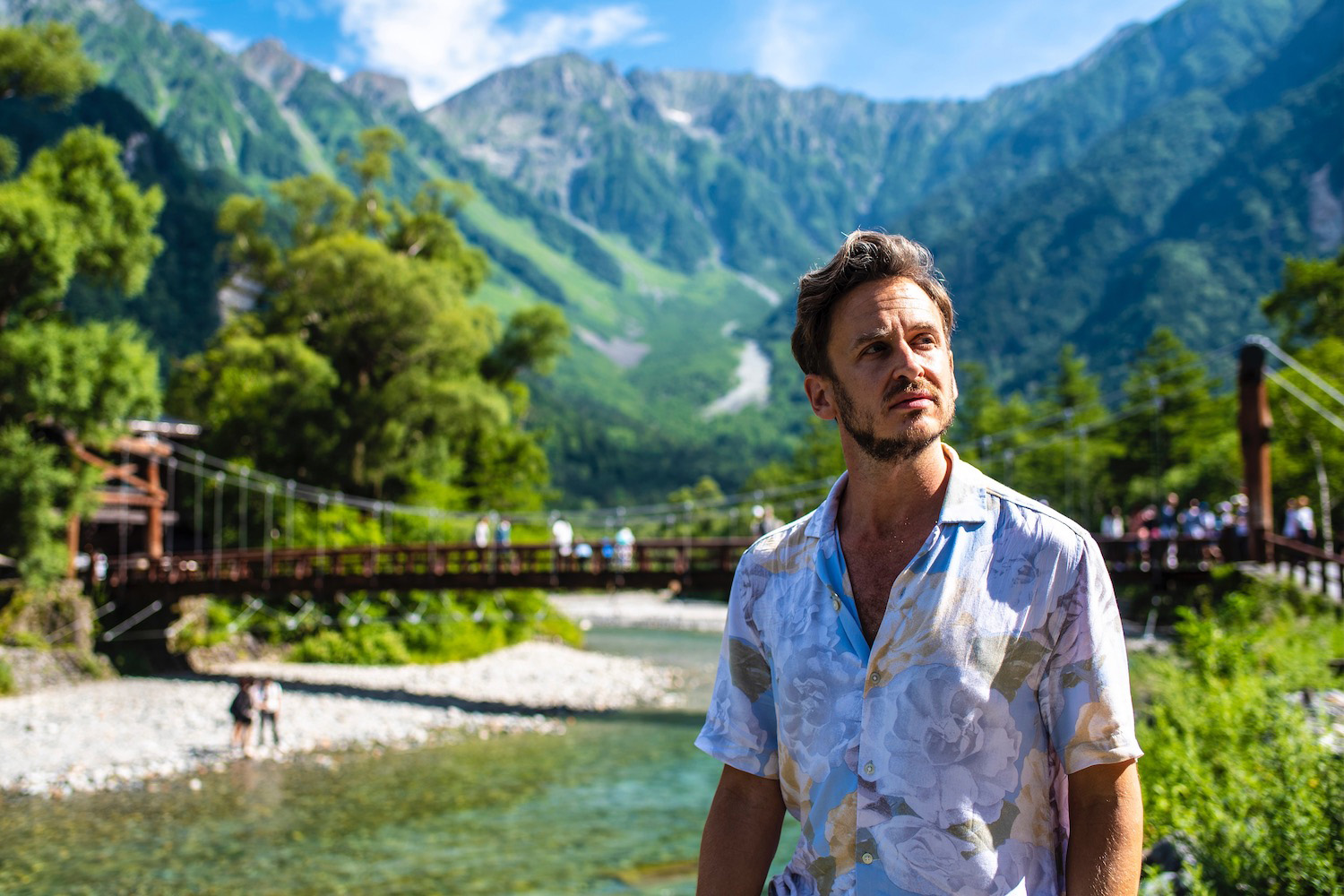 Other Mountains in Japan
The Japan Alps are the most famous mountain range in Japan (and the most convenient to cities like Tokyo and Nagoya), but they're not the only game in town. Here are some other places to get your elevation fix in Japan:
Another obvious choice (which, perhaps not as obviously, is not part of the Japanese Alps) is Mt. Fuji, which you can climb or see from ground level in the Fuji Five Lakes region.
Other FAQ About Visiting the Japanese Alps
What are the Japanese Alps called?
In Japanese, the Japanese Alps are called Nippon Arupusu (日本アルプス), which literally means "Japan Alps." Sometimes, Japanese people simply refer to them as Arupusu, when it's clear they are not making any reference to Alpine mountain ranges in Europe.
Is Mt. Fuji part of the Japanese Alps?
From a travel and tourism perspective, Mt. Fuji and the Fuji Five Lakes region are distinct from the Japanese Alps. While Fujisan is part of the Tokai region, and generally accessed from on or near the coast, most Japanese Alps tourism begins in cities of the Hokuriku region like Toyama or Kanazawa, or from Nagano prefecture, which is deep inland.
Where can I see Japanese Alps?
The most popular places to see the Japanese Alps are the Kamikochi Nature Area near Matsumoto city in Nagano prefecture, the Nakasendo Way hiking trail between Nagoya and Nagano and the Tateyama Kurobe Alpine Route, which runs between the cities of Toyama and Nagano. If you simply want to see the mountains and not hike or trek in them, you can view them on most domestic flights between Osaka or Fukuoka and Tohoku or Hokkaido.
The Bottom Line
Whether you navigated here in search of a complete Japanese Alps itinerary, or simply wanted inspiration for a hiking, skiing or autumn color trip, I'm confident you've found what you were looking for. To be sure, I've not only talked through some of my favorite summer hikes in the Japanese Alps, or the best places in the Japan Alps to see autumn colors, but I've weighed the pros and cons of different base cities and towns, and been honest about my own favorites times to visit. Still aren't sure exactly when you should travel to the Japanese Alps, or where you should go? Commission a custom Japan itinerary, and let me sweat the details!