Unsurprisingly, many of the things to do in Okinawa center around the water, whether you're swimming where it meets the islands' sugary shores, or scuba diving under it. However, there's plenty to enjoy in Okinawa that has nothing to do with the beach, or even the outdoors.
Trust me—I know. My first trip to Okinawa took place in the winter, and in spite of what well-meaning friends had told me, saw the archipelago plunged into conditions that were absolutely frigid, with only about three hours of sunshine over the course a 72-hour trip. As a result, I had little choice but to seek out Okinawa attractions that were weather independent.
On the other hand, this Okinawa travel guide won't simply name places to visit if you happen to come when it's pouring rain and barely above freezing. I'll also discuss activities that you can enjoy on the hottest and sunniest of summer days, so don't you worry!
The Best Time to Visit Okinawa
When is the best time to travel to Okinawa? Officially, Okinawa is a 365-day per year destination, but my personal experience contradicts this. While my initial research suggested that early February was near the top of the list of when to visit Okinawa, the conditions I encountered were appalling—I'm talking thick clouds, heavy rain, howling wind and temperatures between 3º-5ºC. I can't in good conscience recommend that anyone visit Okinawa between about November and March as a result, in spite of the fact that things to do in Okinawa in March are theoretically similar to what you could do in May or September.
On the other hand, since so much of what to do in Okinawa is outdoor, and the archipelago also experiences a long monsoon and typhoon season between about June and October, this is also not an ideal time to visit Okinawa, at least not on paper. In practice, I've found that rain comes and goes quickly in Okinawa during the Japanese summer; apart from this, April and May are generally OK months to visit Okinawa. My latest visit to Okinawa took place in September and apart from some haze on Tokashiki island, the weather was perfect.
My Favorite Things to Do in Okinawa
Hit the Beach (or at Least Look At It)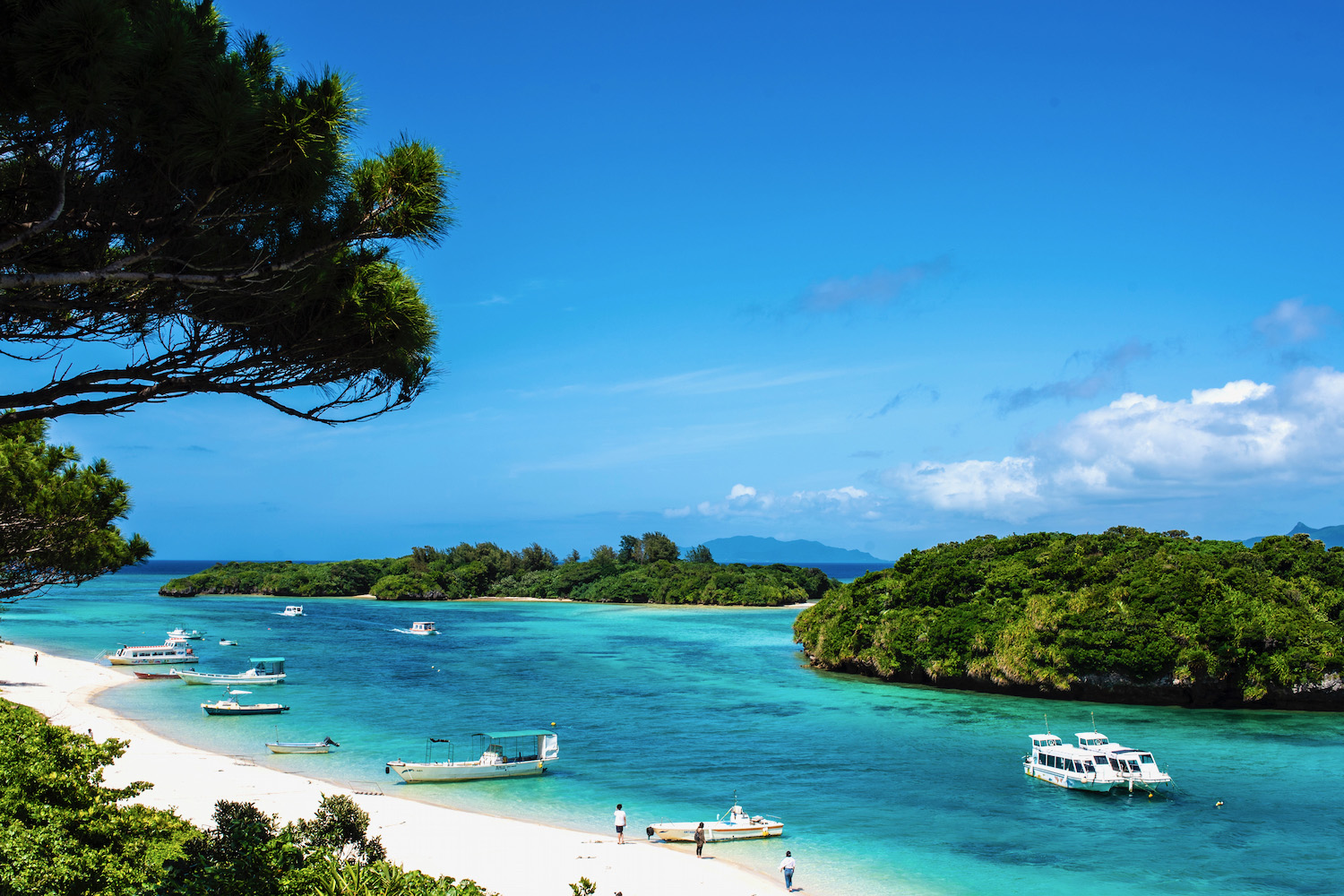 The bad news? Coming up with even a short list of the best beaches in Okinawa can be difficult, especially if you have the time and inclination to go island-hopping. The good news? If you're planning a shorter trip in Okinawa, add Ishigaki's Kabira Bay and Aharen Beach on Tokashiki island (which sits just to the north of the main island) to your list. Note that in the case of Kabira Bay, which is protected, you won't be able to get in the water (but you can still get some awesome pictures!).
Go Under the Sea (or Boat on Top of It)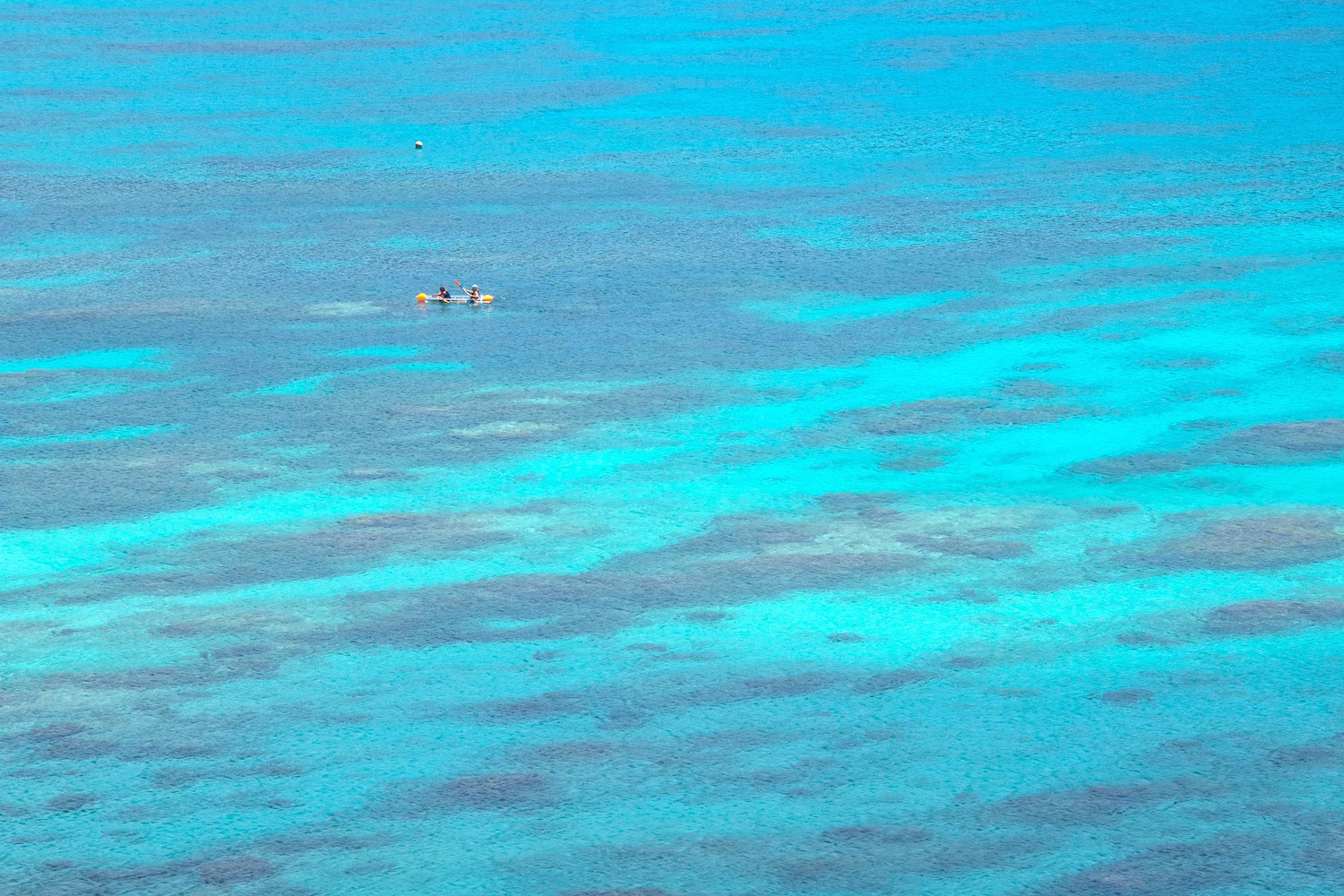 Okinawa diving is some of the best in Asia (and almost by default, the best in Japan), though this can be a more expensive activity than you've found it to be elsewhere. Top diving spots in Okinawa include the Kerama Islands, which sit just off Okinawa main island, as well as the Yaeyama region, which includes Ishigaki. Note that Japan is very strict about diving licenses; if you don't have yours when you arrive to Okinawa, your only option will be to snorkel. Another way to enjoy Okinawa's beautiful water is to rent a canoe or kayak.
Take a Hike

Although it's home to the best beaches in Japan, many things to do in Okinawa have nothing to do with water. In particular, Okinawa is a hiking paradise. Sticking close to the main island, some of my favorite hikes include the relatively short one up to the ruins of Nakijin Castle, or up to the keep of Shuri Castle in Naha city. Outside the main island, Mount Gusuku on Ie offers stunning views, while Mt. Omoto on Ishigaki couples amazing panoramas with crystalline waterfalls.
Eat Your Way Through Okinawa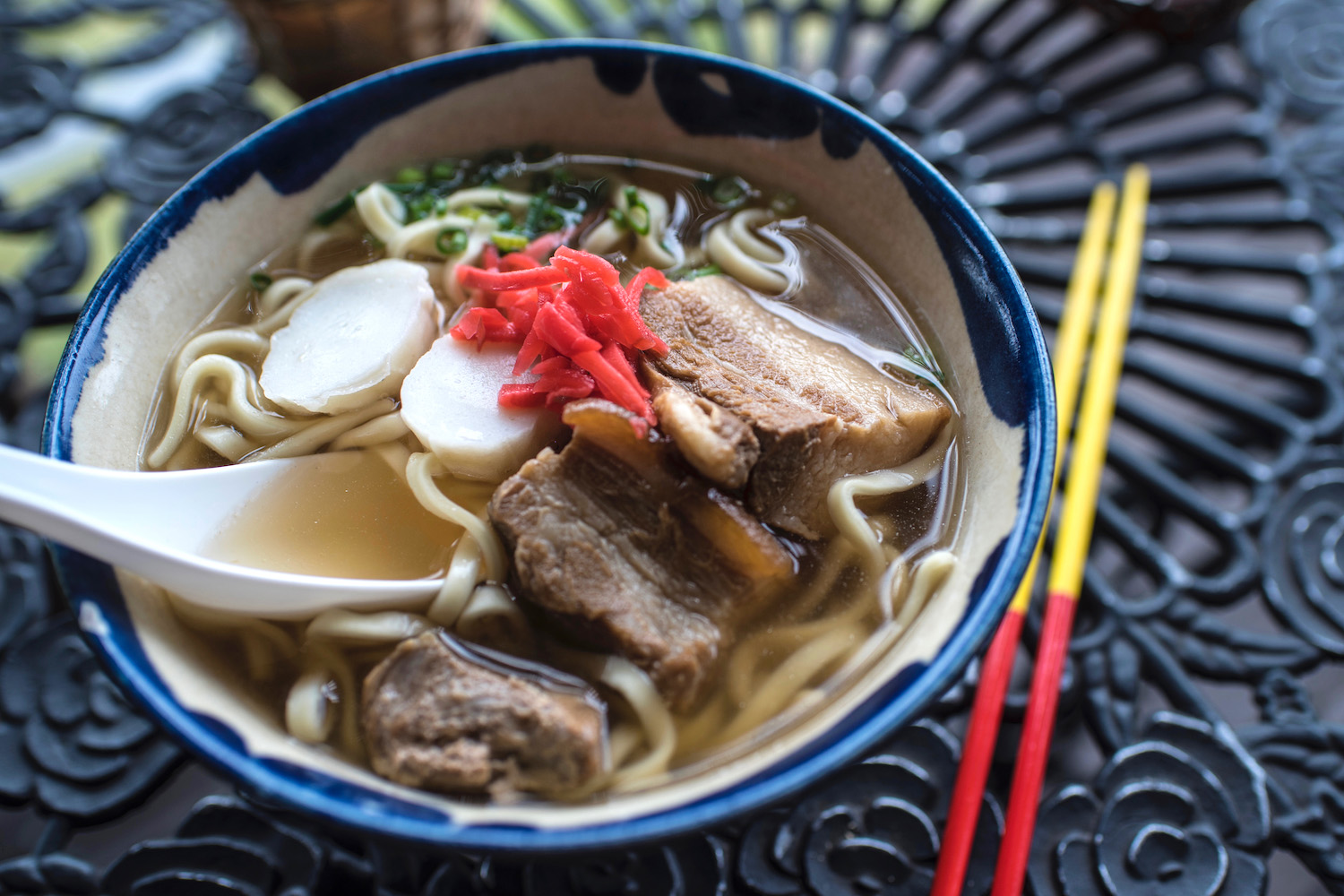 Although neither as ubiquitous as sushi nor as trendy as ramen, the best Okinawa food will nonetheless have your mouth watering. Try Okinawa Soba, which sees classic soba noodle soup paired with tender pork belly with just the right amount of fat. Or head down to the Kokusai-dori international street in Naha city, and sample Taco Rice, a quirky dish that's said to be the brain child of the American troops controversially stationed in the archipelago.
Stick to the City

None of which is to say you have to strap on hiking boots or don a swimsuit to enjoy Okinawa sightseeing. In fact, there's plenty to enjoy in Naha itself, from the aforementioned Shuri Castle, to peaceful Shikina-en park, to the mysterious Naminoue Shrine, which rises above the city. Naha city is also home to Okinawa Prefectural Museum & Art Museum, where you can learn the story of the once-sovereign Kingdom of Ryukyu, which ruled over Okinawa before it was absorbed into the Japanese Empire.
Where to Stay in Okinawa
Okinawa is primarily a leisure destination for Japanese travelers, which leads some to believe that all the best Okinawa hotels are fancy beach resorts (if not ones stuck totally in the 80s, as is often the M.O. for hotels in Japan). Not so, at least not completely. While travelers seeking such properties can choose an accommodation like Hyatt Regency Seragaki Island, Okinawa is home to plenty of smart and even boutique-style city hotels, from West Inn in Naha to Ishigaki's Hotel WBF Porto.
On the other hand, I wouldn't worry yourself too much over where you stay in Okinawa. Notwithstanding the fact that so many of the things to do in Okinawa will keep you far outside your hotel room, even the location is somewhat superfluous, since you are likely to rent a car when you travel to Okinawa. To echo a sentiment I've brought up throughout this article, I believe your primary concern when visiting Okinawa should be the weather.
Is Okinawa Overrated?
Is Okinawa worth visiting? After my disastrous winter trip to the former Ryukyu Kingdom, I certainly didn't think so. I was angry and I felt cursed, especially since so much of the rest of my 2018 Asia travel saw unseasonably wet and cold conditions. Thanks climate change! Further travel to Okinawa (it looks so beautiful under sunny skies—almost like Hawaii, which is ironic since so many Japanese shirk these islands in their own backyard for it) has proven me wrong, somewhat.
Which is to say that I wouldn't recommend cutting short a trip in the rest of Japan—what to see in Okinawa, apart from the beaches, doesn't compare to even the smallest city on Honshu, Shikoku, Kyushu or Hokkaido—or going out of your way at all, really, to visit Okinawa. The islands are honestly best visited on a weekend trip if you're staying in Japan (or a nearby Asian country, like Taiwan) for a while.
Other FAQ About Things to Do in Okinawa
Does Okinawa get cold?
I know from personal experience that Okinawa gets cold! When I took my first trip to the archipelago, in January 2018, it was absolutely frigid, to say nothing of how rainy and windy it was, with almost constant cloud-cover. When is the best time to visit Okinawa? In my opinion, it's not between December and March.
Do you tip in Okinawa?
As is the case throughout Japan, tipping is not customary in Okinawa. If you do try to tip, Okinawan people will assume you accidentally left the money behind, and chase after you with it. Save yourself the awkward exchange and don't bother trying to tip in the first place!
What is the best area to stay in Okinawa?
The most convenient place to stay in Okinawa is in Naha city, preferably near the Yui monorail. Likewise, in Ishigaki, staying near Ishigaki Port allows you to easily access boats to outlying islands in the Yaeyama Archipelago.
The Bottom Line
The good news? Many experiences in my Okinawa travel guide have nothing to do with the beach, especially in Naha, the capital of the prefecture and largest city on its largest island. The bad news, conversely, is that needing to stay indoors is relatively likely in Okinawa, whether you make the mistake of visiting in winter like I did, or are unlucky enough to have a summer trip to the archipelago coincide with a typhoon making landfall. Need more help figuring out where Okinawa fits into your larger Japan trip, or determining the best Okinawa things to do? Consider commissioning a custom Japan itinerary!