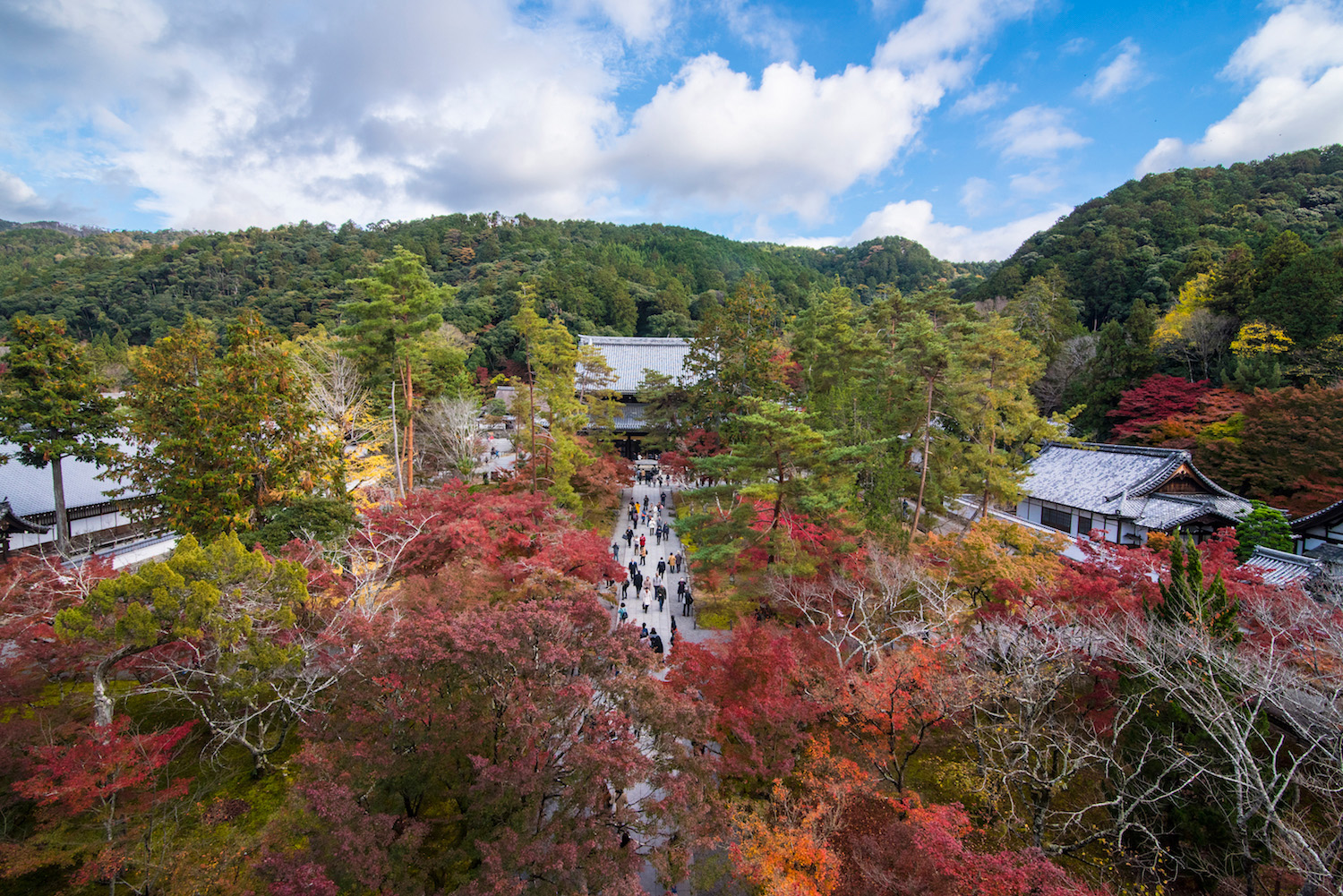 Japan in Autumn: Everything You Need to Know
Apart from sakura season, Japan in autumn is definitely my favorite way to see my favorite country. As if the colors weren't fabulous enough, crisp temperatures and perfect lighting make for an extremely pleasant experience throughout, from the mountains of Hokkaido to the cities of Honshu, and from the temple trails of Shikoku to the wild forests of Kyushu.
On the other hand, seeing the autumn leaves in Japan is not as straightforward as you might think, neither deciding where to enjoy the Japan fall colors scenery nor choosing precisely the right time to come. Continue reading to learn everything you need to know about seeing autumn color in Japan, including my brand-new Japan autumn leaves forecast 2019.
Best Places to See Japan in Autumn
The best places to visit in Japan in autumn overlap significantly with top sakura spots, and with awesome Japan destinations in general. Seeking yellow ginkgo in the Aoyama district of Tokyo and Kyoto autumn leaves at Kiyomizu-dera is precisely as popular an idea as visiting those cities tends to be in the spring and throughout the year. You'll also probably encounter crowds in emerging top spots like ancient Kanazawa and Takayama, located in the foothills of the Japanese Alps.
On the other hand, certain cities and regions of Japan really come into their own during the autumn season, which makes this (along with Japan in winter—I find these flavors of beauty coincide) the best time to visit them. Nagoya, for example, is somewhat forgettable until the colors of autumn make it into a rainbow of orange, yellow and red. The historical houses of Shirakawa-go, on the other hand, are perhaps more beautiful in fall than even after a heavy snowfall.
If you want to enjoy the majesty of autumn in Japan 2019 without the calamity of crowds, head someplace that never gets too crowded—Shikoku, for example. Kotohira-gu Temple near Takamastu is spectacular in fall (to say nothing of Ritsurin garden, in the city center), while bathing in the onsens of the Iya Valley is even more enjoyable in fall than it is during other parts of the year (which you'll know, if you've ever been to this stunning spot, is saying a lot!).
The Best Time to See Autumn Leaves in Japan
Although Japan fall foliage is, on the whole, less temperamental than cherry blossoms, autumn in Japan months can be difficult to determine. For one, fall colors tend to emerge later here than Japan's latitude would suggest, particularly in top tourism spots of the Kanto and Kansai regions. The question "When is autumn in Japan?" is a more complex one than you might think.
In the gardens of Kyoto and Osaka, for instance, best time to visit Japan in autumn tends to occur in mid- or even late November, while Tokyo's fall color peak often occurs in December (although that's inside the city—outside the city, on an autumn leaves day tour, the peak can be much earlier). On the other hand, fall colors tend to crest in the far west of Honshu and most of Kyushu exclusively within November, even in low-lying cities, which is somewhat strange given than these places are further south than most of Honshu. The best time to visit Japan autumn 2019 varies, depending on where in the country you want to go.
With this being said, Hokkaido autumn and Tohoku's fall colors come out during more standard weeks and months, particularly in mountainous areas. Colors can change in northern Japan as early as late August, though in general September is the best month for fall foliage viewing north of about Hakodate; between Aomori and Sendai early-to-mid October tends to be the best bet. You should avoid the Japan Mid Autumn Festival, not only because it's crowded, but because it occurs far earlier (in 2019, it takes place from September 13-17) than most of the autumn leaves in Japan change color.
Pictures of Japan in Autumn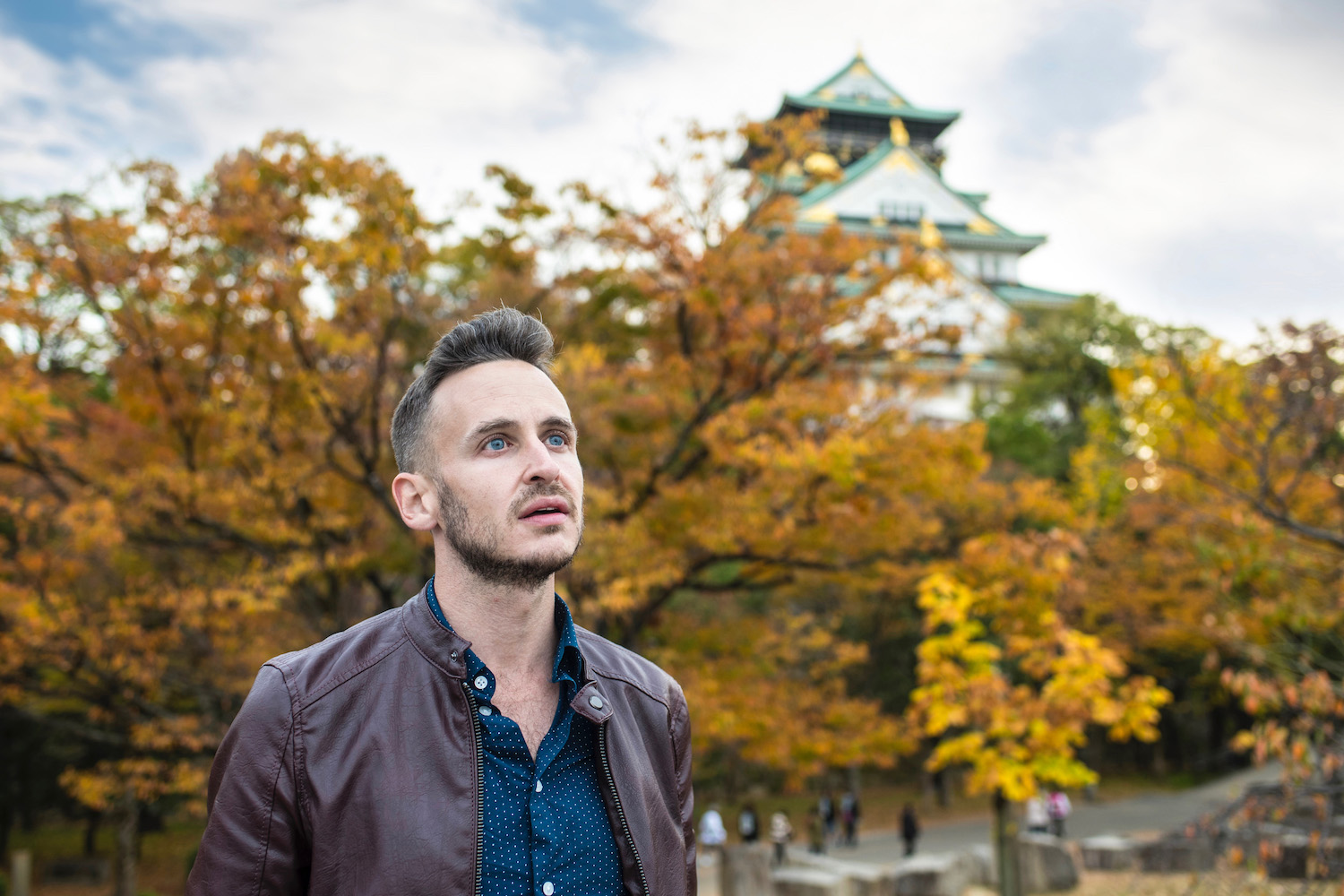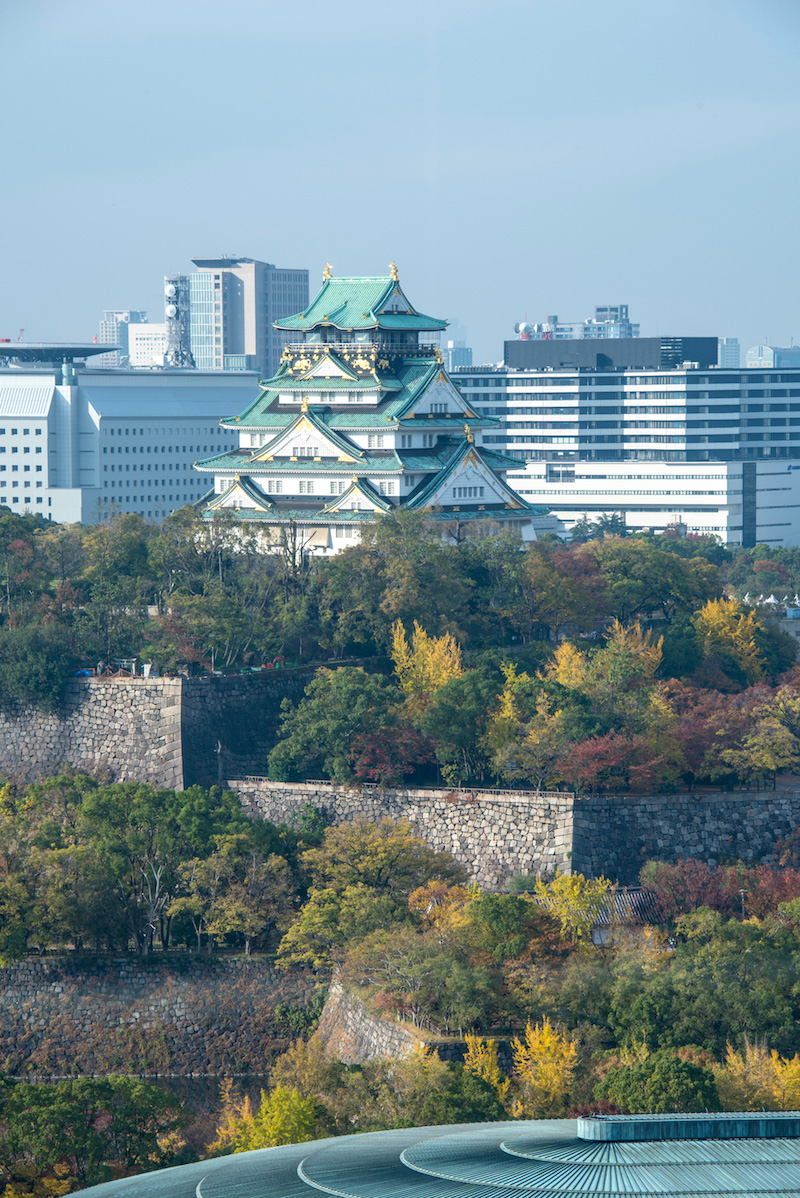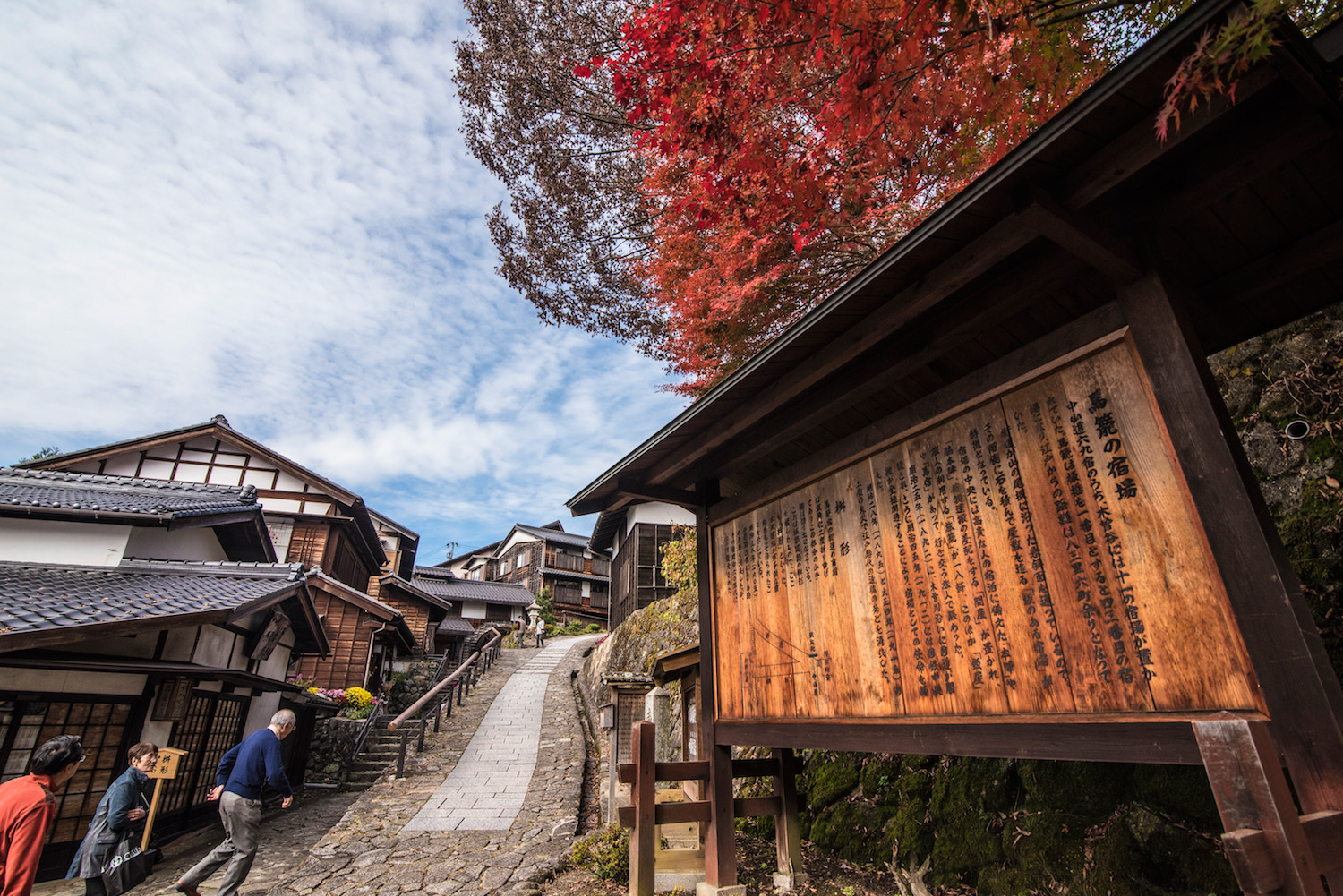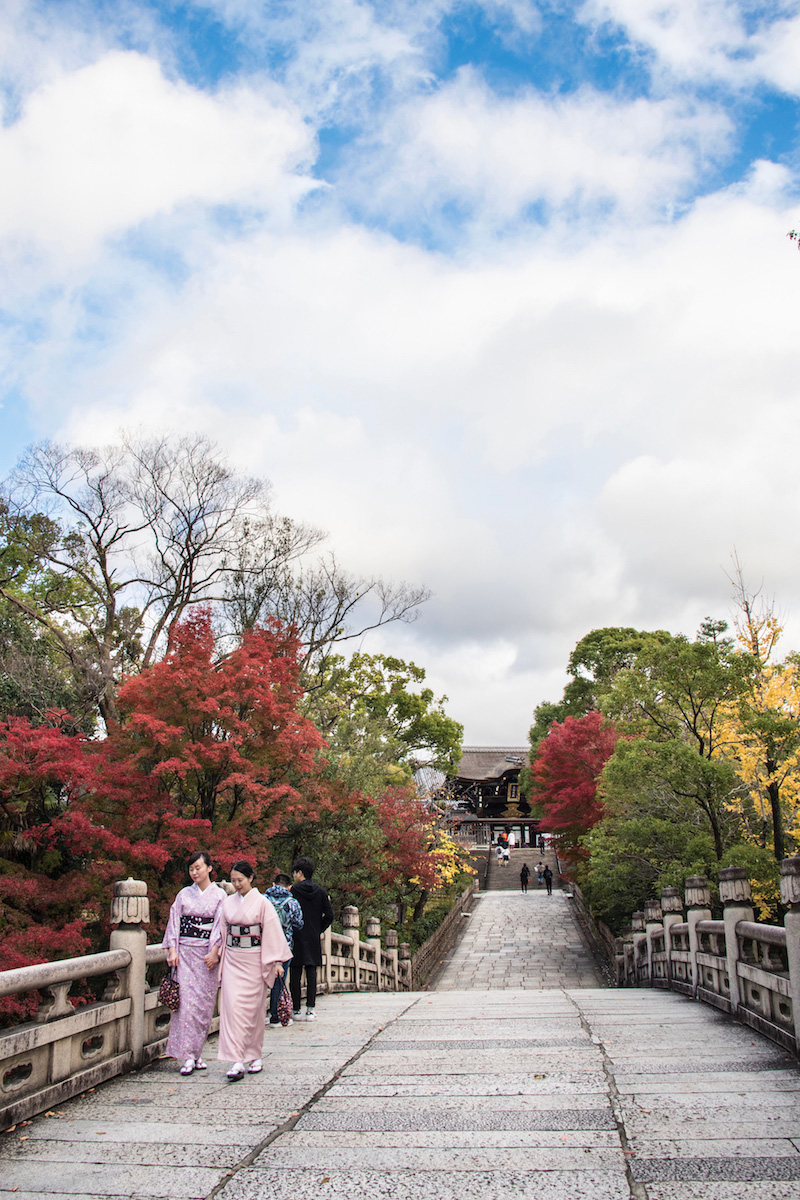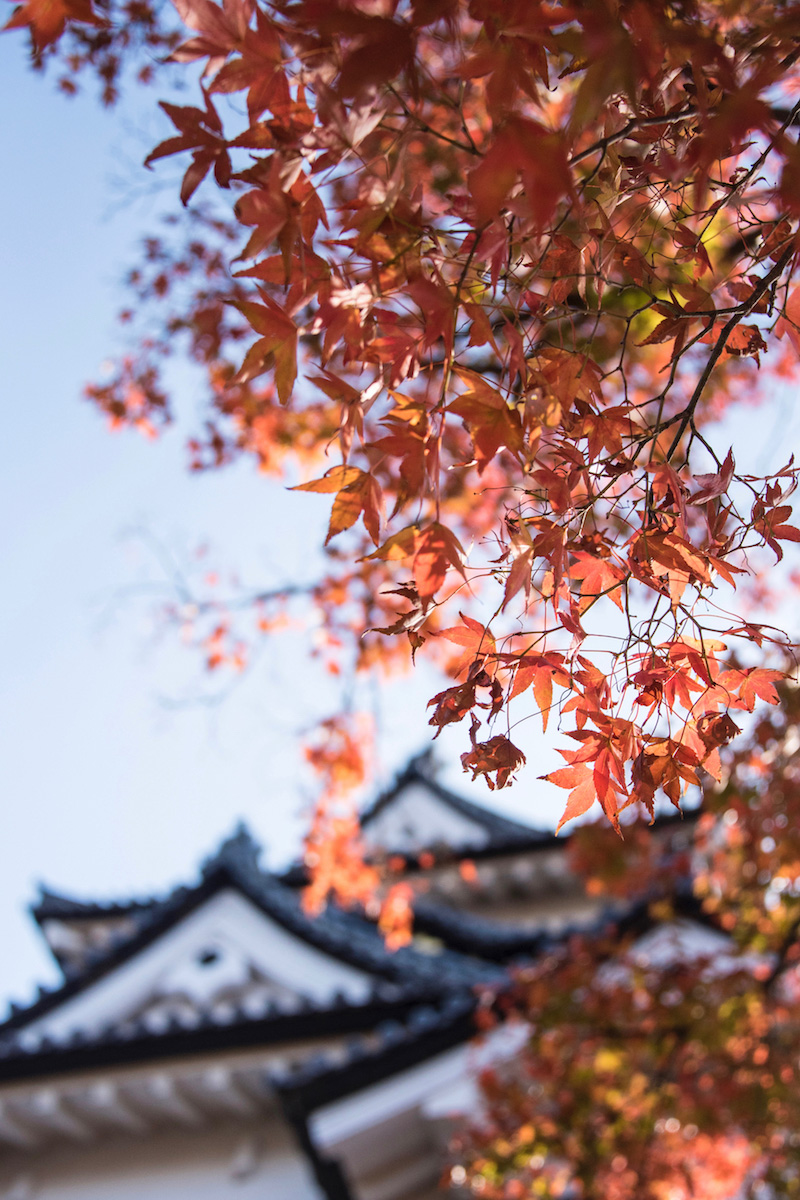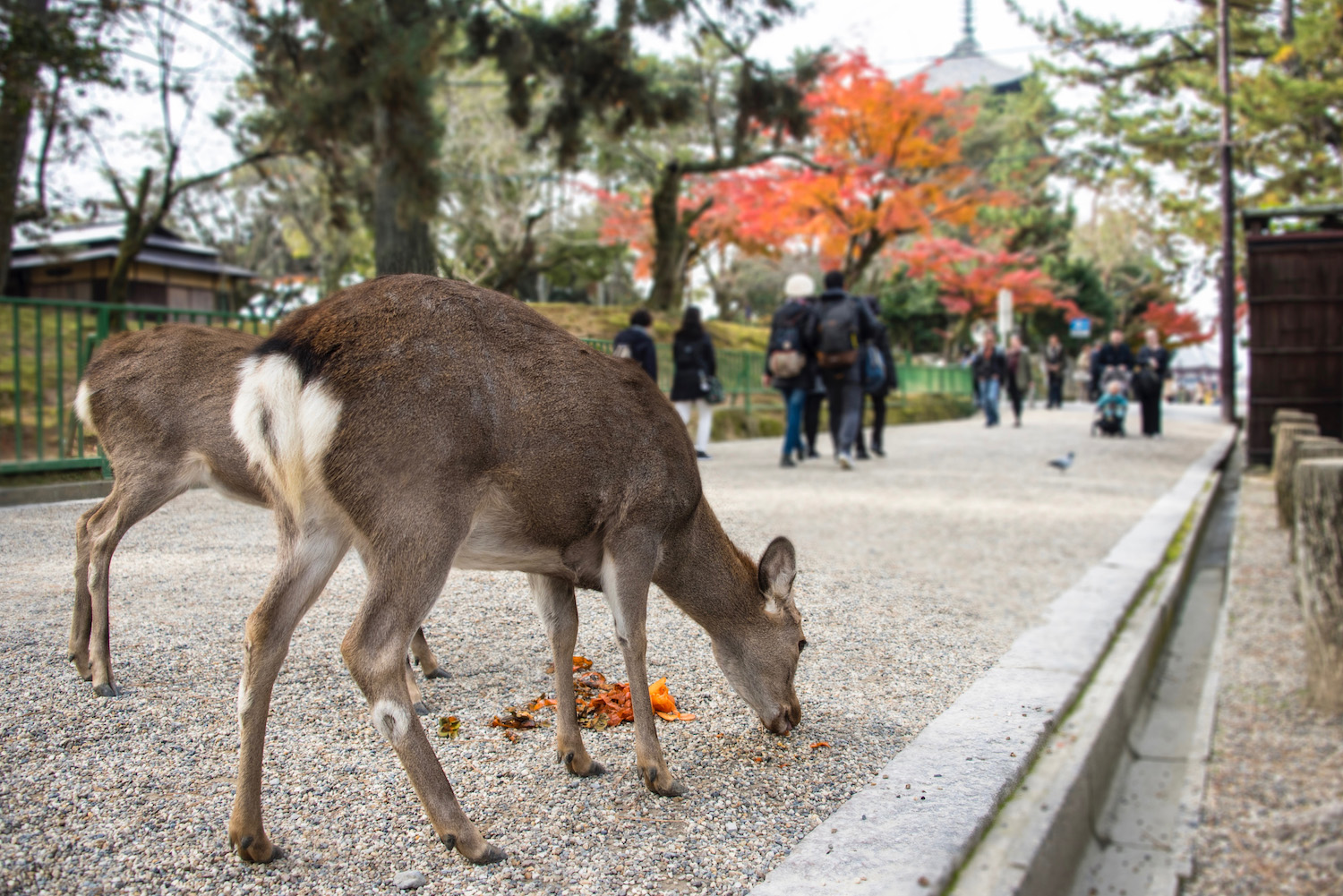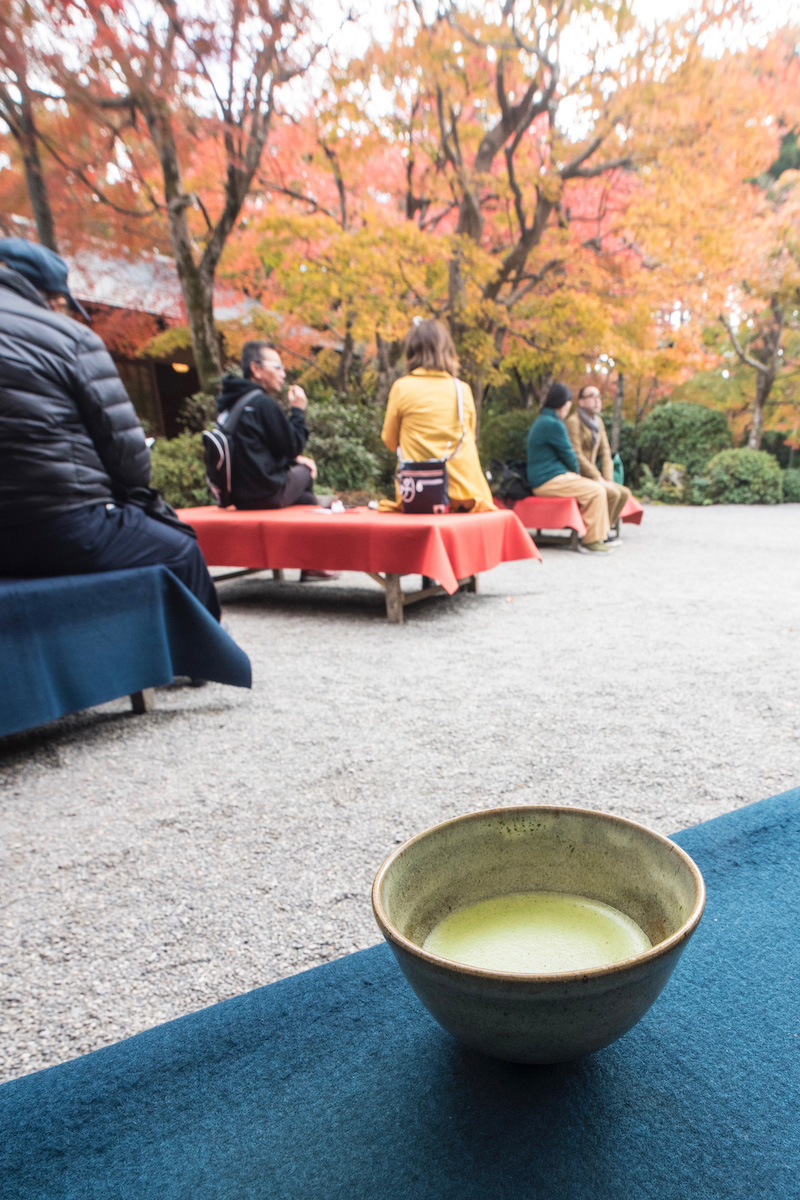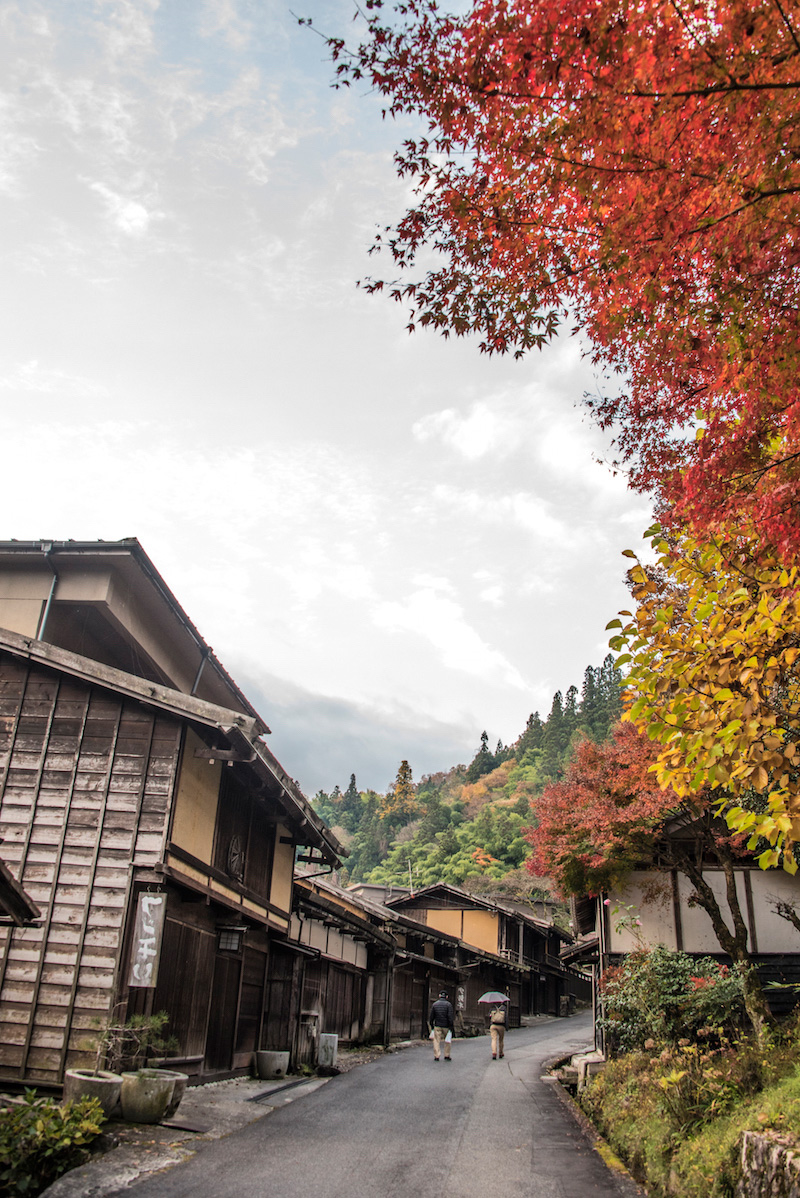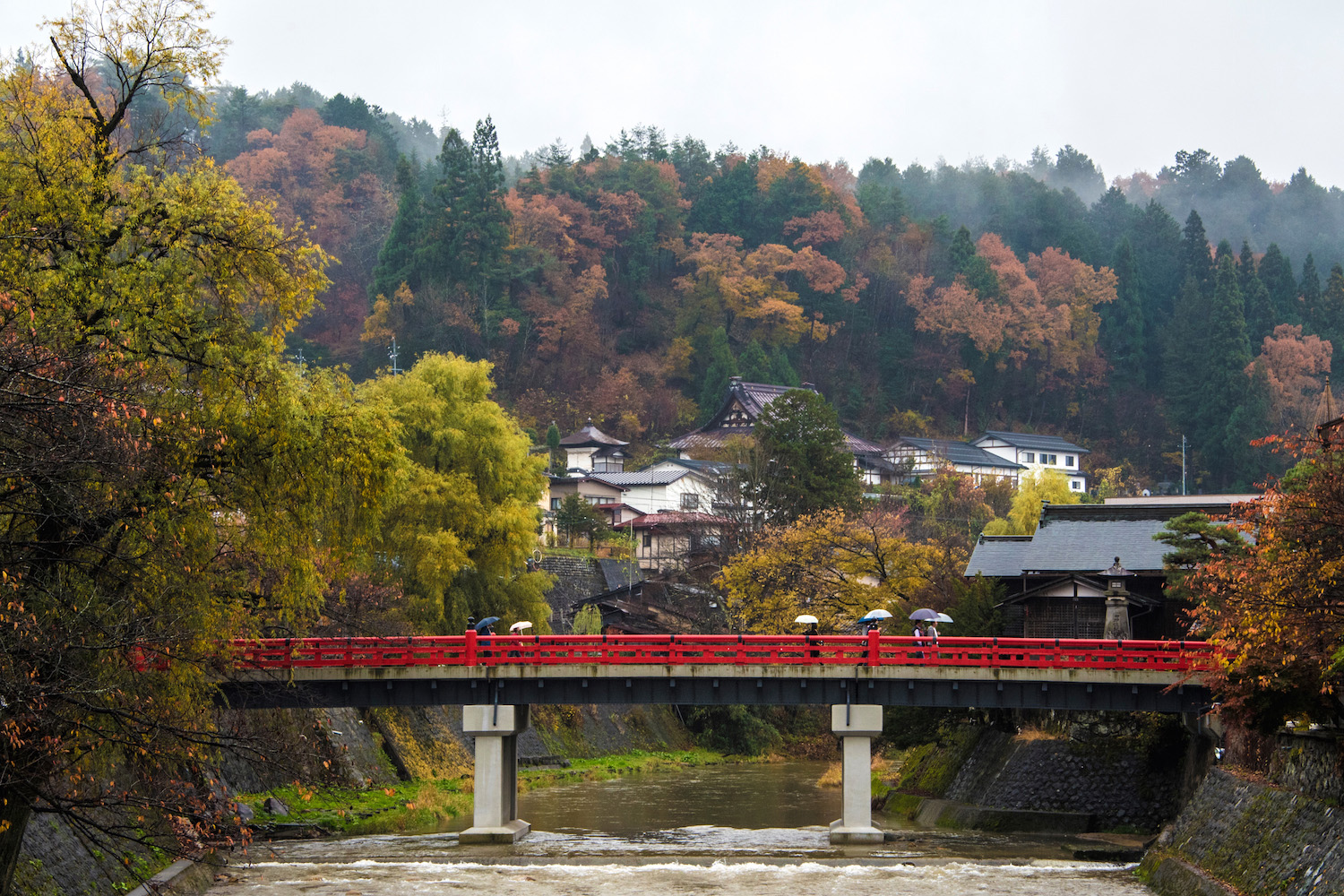 Japan Fall Foliage Forecast 2019
Below, you'll see a graphic representation of my Japan autumn leaves forecast for 2019. Once this year's season is over, I'll begin working on my forecast for the 2020 autumn season in Japan!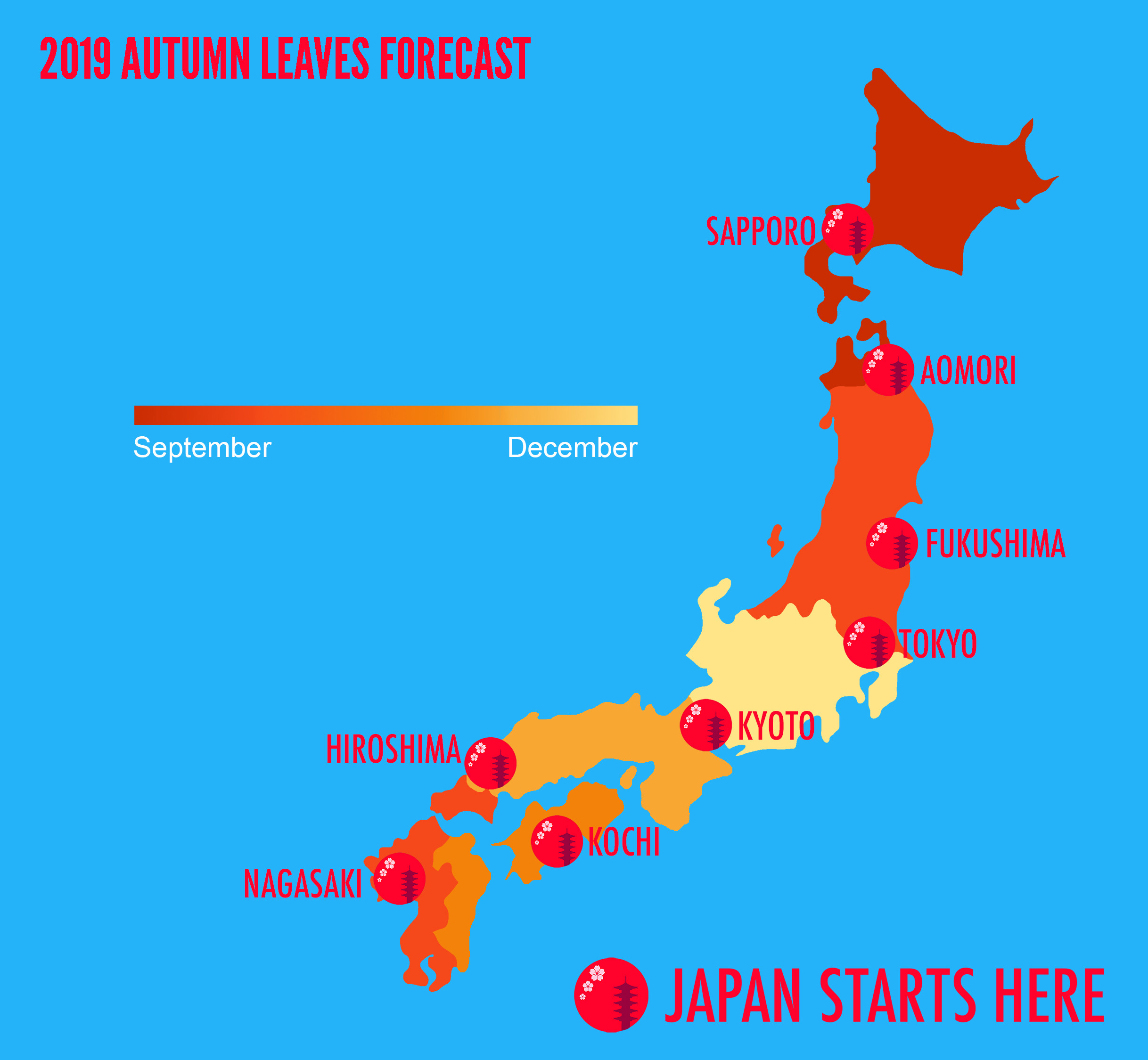 Hokkaido (Mid-September to Late October)
Daisetsuzan National Park
September 7-October 7
Sapporo
October 7-28
Tohoku (Early October to Early November)
Aomori
October 7-28
Lake Towada
October 7-28
Iwate
October 7-28
Fukushima
October 14-November 7
Miyagi
October 14-November 7
Kanto (Late October to Early December)
Nikko
October 7-November 14
Hakone
November 7-28
Fuji Five Lakes
November 7-December 7
Kamakura
November 14-December 7
Tokyo
November 21-December 7
Chubu (Late October to Early December)
Alpine Route
October 14-November 14
Takayama
October 28-November 14
Nagoya
November 14-December 7
Kansai (Early November to Early December)
Nara
November 7-December 7
Kyoto
November 14-December 7
Osaka
November 14-December 7
Arashiyama
November 21-December 7
Chugoku (Mid-October to Late November)
Miyajima
November 7-28
Hiroshima
November 14-28
Daisen
October 14-November 14
Matsue
November 14-28
Adachi Museum of Art
November 14-28
Tsuwano
November 1-14
Shikoku (Early November to Early December)
Iya Valley
November 7-28
Kochi
November 21-December 7
Matsuyama
November 14-December 7
Takamatsu
November 14-December 7
Kyushu (Early November to Late November)
Nagasaki
November 7-28
Fukuoka
November 14-28
Mt. Aso
November 1-14
Autumn Leaves in Japan FAQ
How early should I book my Japan fall season travel?
Even if you don't take one of the many fall foliage tours Japan tour companies offer, there are major advantages to booking early. Prices on Japanese hotels will be higher in the autumn than they are normally, from simple properties like Ryokan Kyoraku in Kyoto to the opulent Tokyo Prince Hotel, providing a big incentive to book on the early side, at these accommodations and other of the best ryokans in Japan.
On the other hand, fall color forecasts (such as the autumn forecast Japan 2019 I've posted below) aren't generally accurate until near the end of summer, so booking too early could risk ruining your experience all together.
When is the best time to see Kyoto fall colors?
As I referenced earlier,
autumn in Kyoto Japan
tends to occur rather late, with a typical "peak" around November 15, but with the most vibrant colors often lasting well into December. In general, I'd say you should plan on being in
Kyoto
during the last two weeks of November if at all possible, though you can still enjoy some fall foliage earlier in the month if that's your only option, especially if you
take an autumn leaves day tour from Kyoto
.
What is autumn in Japan weather like?
One reason I love to visit Japan in November and December, apart from colors, is the Japan autumn weather—for the most part. While it's true that rainy (and, depending on where you are, snowy) days can outnumber sunny ones, the Japan autumn temperature is generally pleasant, usually between 10-20ºC during the day, and still well above freezing at night.
During this time of year, moreover, Japanese hospitality seems even warmer than usual, and the country's iconic tea and cuisines are satisfying to an even greater extent. The topic of what to wear in Japan in autumn is a fun one, since you'll need layers; Japan autumn fashion can be the most exciting time in Japan from a clothing perspective.
Can Japan fall leaves really change colors in December?
As I've referenced multiple times during this article, the Japan fall season date is later than you would expect, particularly in Kyoto and Tokyo. While Japan fall leaves are unlikely to start changing in December, it is often during the last month of the year that you witness the most vibrant color, particularly when it comes to the red Japanese maple, or momiji.
Can you plan my trip to Japan in autumn for me?
Whether you're in search of Takayama Japanese maple or vibrant ginkgo trees throughout Aichi and Yamanashi prefectures, don't worry: Japan Starts Here can plan a Japan fall colors trip for the record books. Obviously, the more flexible you can be regarding destination and timing, the better, but we can accommodate most any constraints, allowing you to enjoy Japan fall foliage to the fullest no matter when or where you go.
The Bottom Line
Whether you're searching for the best time to visit Japan in autumn 2019 or are seeking a more general guide to seeing Japan during the fall, this guide breaks down the complexity of a Japan fall trip. Once you've decided where to go to see Japan fall foliage and have used our Japan fall leaves forecast to time your trip properly, come back to read through FAQs and see Japan autumn photos to get even more inspired. You'll be able to enjoy Japan in autumn soon!