I've often said that climbing Mt. Fuji was easier than I thought it would be, but more complicated than I was expecting. For example, while the physicality of the climb is tame compared to other famous ascents around the world (you start about 60% of the way up the mountain), many logistical elements of climbing Fuji add mental and even emotional stresses you can't possibly anticipate.
Well, you can—it's just that I couldn't, when I was "you." Over the next several paragraphs I'll be taking you through basically everything I wanted to know about climbing Fuji before I did it, including practical matters like how to get to the 5th Station and how long a hike takes, to in which cases a guided Mount Fuji tour makes sense versus going it on your own (Spoiler alert: Almost never!).
I'll also be talking about a variety of itineraries, whether you climb on a Mt. Fuji day trip from Tokyo (which is possible, but not advisable), or relax nearby afterwards, be it in the Fuji Five Lakes or Hakone, or even on some of Japan's best beaches.
My Own Experience Climbing Mt. Fuji
I've written a pretty colorful post about my own Fuji climb, but I'll summarize it here for you. Essentially, it was smooth sailing for the first day, from the easy combination of train and bus that took me from Tokyo to Mt. Fuji 5th Station, to the less than three hours it took me to reach the 8th. It all started going downhill when I saw the sleeping quarters at the "hotel" I'd booked (more on that in a second)—and quickly turned into a proverbial avalanche.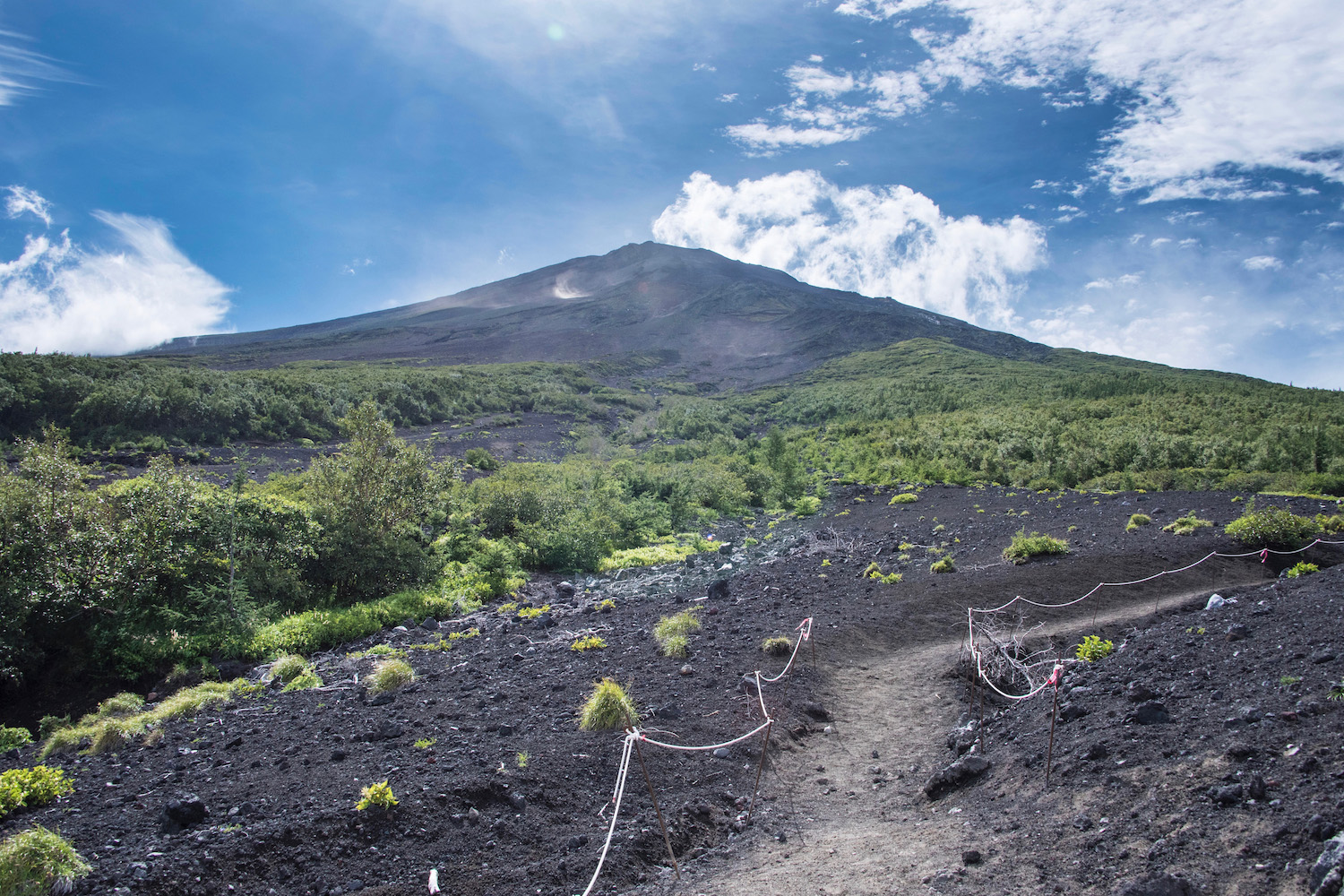 In addition to not seeing a Mt. Fuji sunrise (though I did summit, I'm proud to say, and quite easily as well), I had to descend the mountain in a storm that was a wintry mix above the 8th station, and was essentially a typhoon by the time I reached the bus. I also got stuck in a huge traffic jam on my way back to Gotemba, which resulted in me being stuck in nasty, wet clothes for a total of around eight hours. With all this being said, I was ultimately satisfied with my experience, though I definitely don't plan to do it again.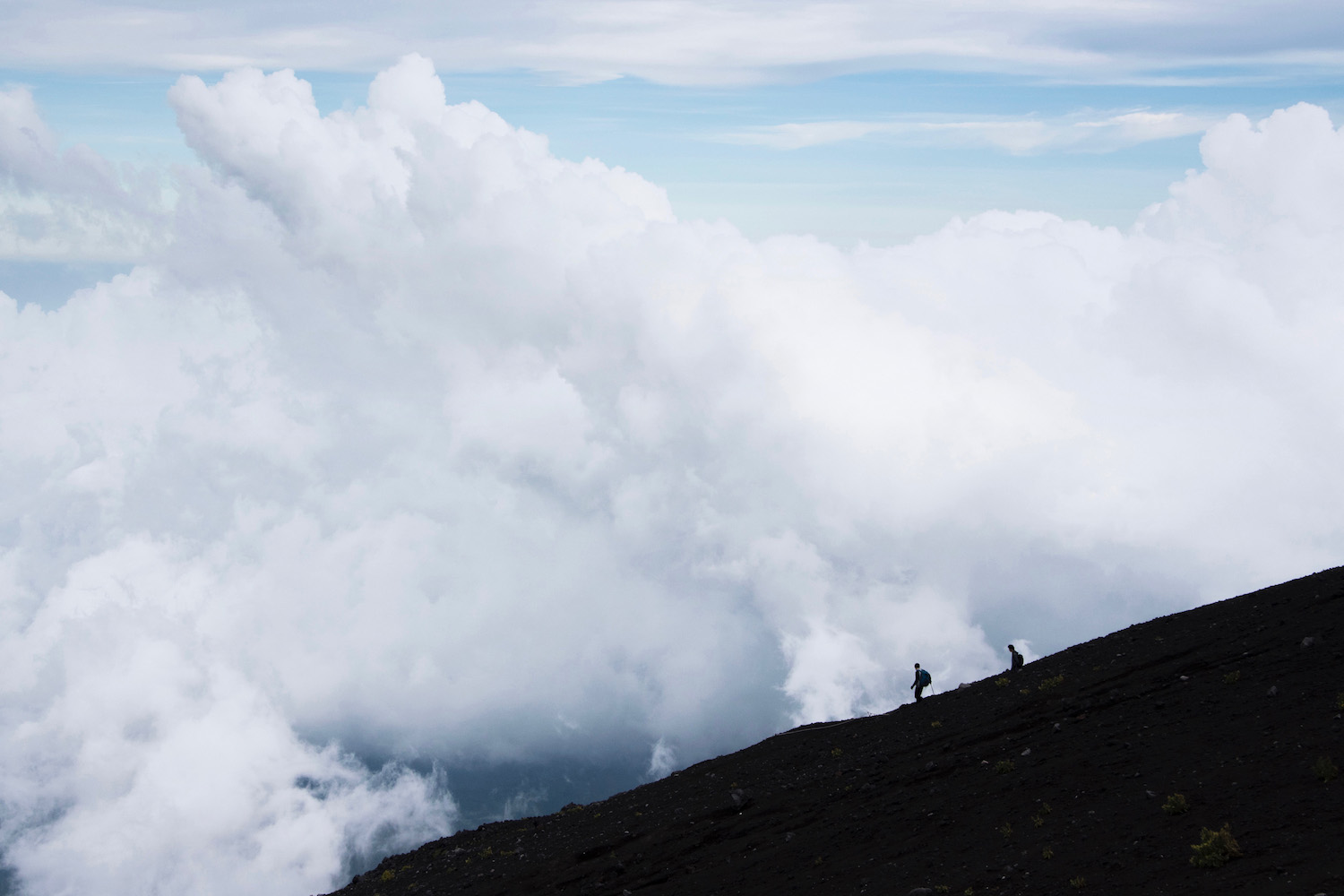 Climbing Mt. Fuji FAQs
When is the Best Time to Climb Mt. Fuji?
The Fuji climbing season is relatively short, lasting only from July to September, i.e. when Fuji's snow cap is gone. Within this period, August tends to have the best climate for climbing, and while the earlier weeks of August are more favorable from that perspective, the later ones tend to be less crowded. (Personally, however, I'd rather have encountered more fellow hikers than go down in a winter storm, if I could do it again.)
How to Get to Mt. Fuji from Tokyo
Whether you hike on a Mount Fuji day tour (more on the merits and de-merits of that in a minute) or take a multi-day trip like me, it's easy to get to Mt. Fuji from Tokyo—specifically Shinjuku. You'll either ride an Odakyu Mt. Fuji train to Gotemba, or take the Limited Express Fuji Excursion train (which is covered by the JR Pass) to Kawaguchiko. From either of these places, you can take a direct bus to the "5th Station," where all climbs begin.
How Many Days Does It Take to Climb Mt. Fuji?
How long does it take to climb Mt. Fuji? That depends, but generally you'll want to ascend from the 5th to the 8th station on the afternoon of one day so that you can see sunrise on the morning of the next. However, as I've alluded to many times in this post, it's totally possible to hike Fuji in a day, even if you come from Tokyo and plan to return there as well. For reasons I'll get into in just a moment, I'm not at all a fan of 3-day (or longer) Fuji trips.
Are There Hotels on Top of Mt. Fuji?
Yes and no. While the Fujisan Hotel literally has the word "hotel" in its name, the sleeping quarters of this accommodation (which is officially an emergency shelter) are the worst I've ever seen in Japan. In a moment of frustration I referred to them as a "honeycomb," with no less than 100 sleeping bodies crammed into a space better suited for five or 10. Whether you stay here or elsewhere, expect to pay a ton of money (around ¥8,000 with breakfast and dinner, which are also awful) for a shitty night's sleep.
What is the Best Trail for Climbing Mt. Fuji?
There are four Mt. Fuji trails (not counting a fifth around the crater at the top), though most people tend to hike two: The popular Yoshida trail, accessible via direct bus from Kawaguchiko; and the more obscure Subashiri, which you reach from Gotemba. If you don't hike the Subashiri (which I used on my ascent—it's mostly below the treeline and feels lush and lovely as a result, certainly when compared to Fuji's Martian-looking cap) you might also climb the Gotemba or Fujinomiya trails, which are a bit more difficult.
Can Anyone Climb Mt. Fuji?
Regardless of the Mount Fuji itinerary you choose, the majority of able-bodied people can climb Mt. Fuji—that's the good news. The bad news is that Fuji, at least past the 5th Station, is basically inaccessible to the handicapped, which is strange in Japan, a country usually good about these things. Assuming you have use of all your limbs and have no cardiac or respiratory conditions, I'd say that yes, you can climb Fuji with little or no difficulty.
Is it Safe to Climb Mt. Fuji Independently?
Every climb Mt. Fuji tour markets itself hard, but basically everyone I met who was on them (at least young, fit people) felt some level of disappointment in their decision. Since the Fuji ascent is much more of a hike than a climb, there's no reason to have a guide to navigate the well-marked and well-trodden trail, assuming you have a headlamp in the event you need to hike in the dark. Do your own research, of course, but also don't default to being gullible or afraid, or use that to get fooled into booking a climb Mount Fuji tour. If you habitually hike alone, you can climb Fuji alone, too.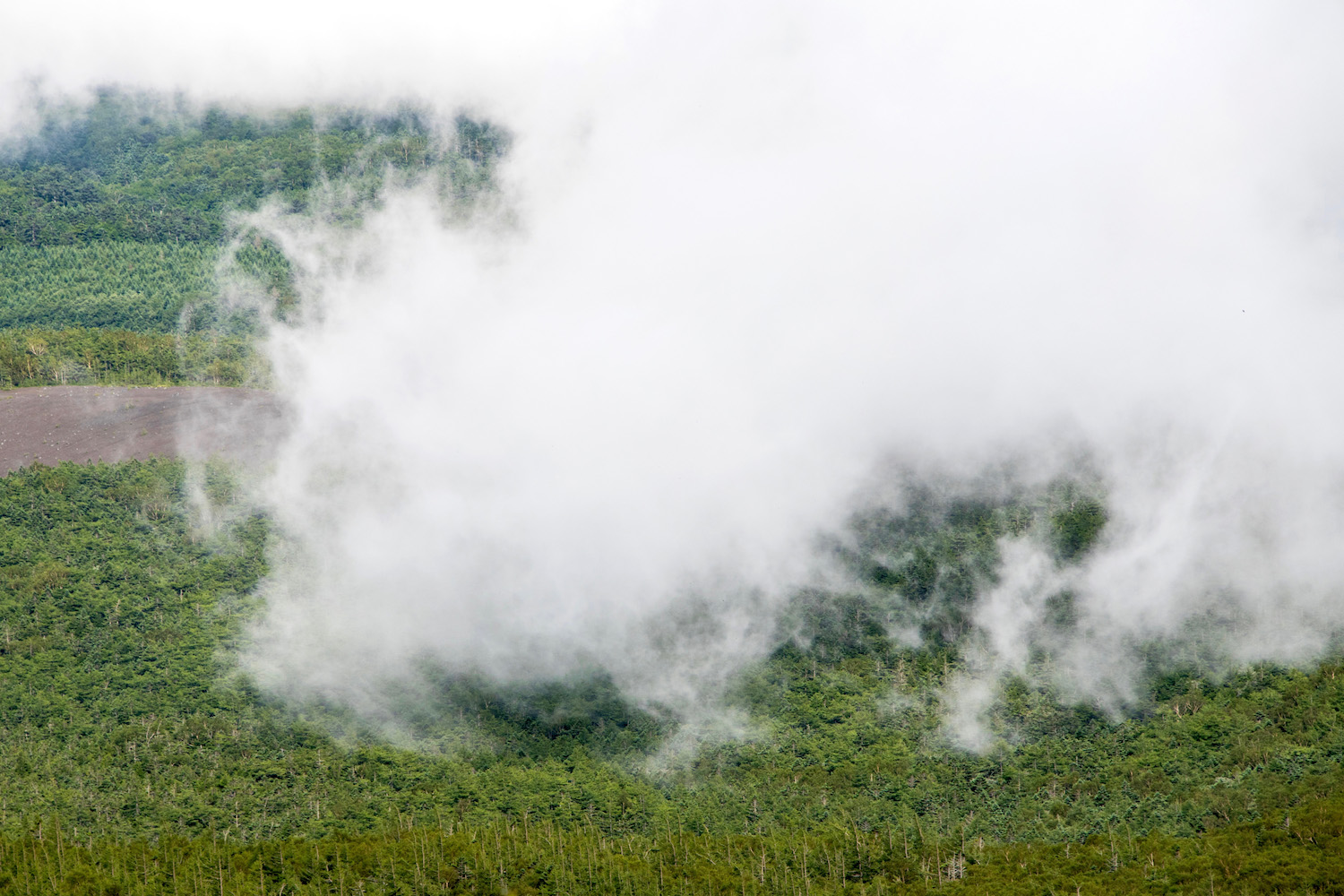 Is Climbing Mt. Fuji Worth It?
Unless you book a climbing Mt. Fuji tour from Tokyo (which turns a relatively easy climb—or hike, really—into a multi-day ordeal), I'd say that climbing Fuji is generally worth whatever effort you put into it. I do make some assumption before declaring this, of course—namely, that at least one of your two days will have good weather; and that you will adhere to the wisdom of this proverb: "A wise man climbs Fuji once; only a fool climbs it twice."
To be sure, while most people I encountered who had hired Fuji guides were focused more on the tedious meditation involved in ascending Fuji the "right" way (whatever the fuck that means), I thought the ascent was a piece of cake, at least until the rain, snow and sleet started falling. I had to stop a few more times than I'd like to admit, but I never had to bust out the oxygen, and I beat every projection for how long a given portion of the trek was supposed to take.

Things to Do Around Mt. Fuji
Once you've finished climbing Mt. Fuji, there are plenty of things to do around the base of the mountain (and not so close to it). These include the following:
Explore Fuji Five Lakes: Known as Fujigoko in Japanese, this region consists of Lakes Kawaguchi and Yamanaka, as well as the city of Fujiyoshida, home to iconic Chureito Pagoda as well as thrilling Fujikyu Highlands theme park.
Take a Bath in Hakone: My feelings about Hakone, as a vantage point for Mt. Fuji, are well-documented on this site. However, I do love the town for bathing, as well as the portions of it around picturesque Lake Ashi.
Gain a Different Perspective: Looking at Fuji is arguably more enjoyable than climbing it. In addition to Fuji Five Lakes and Hakone, some of the best places to see Mt. Fuji include Nihondaira viewpoint in Shizuoka prefecture and, in spring, the sakura-lined Urui River.
Hit the Beach: The bad news? The beaches of Shimoda require 3-5 hours to reach, even after you descend Mt. Fuji. The good news? They're among the best beaches in Japan, and that's including the islands of Okinawa.
Of course, you don't have to stay near the mountain once you descend it. Keeping in mind that a certain Tokyo skyscraper is a top contender for the best place to see Mt. Fuji, or that cities like Kyoto and Osaka are accessible via direct Shinkansen from Mishima Station, the ideal way for you to get perspective might just be to get as far away from Fuji as possible.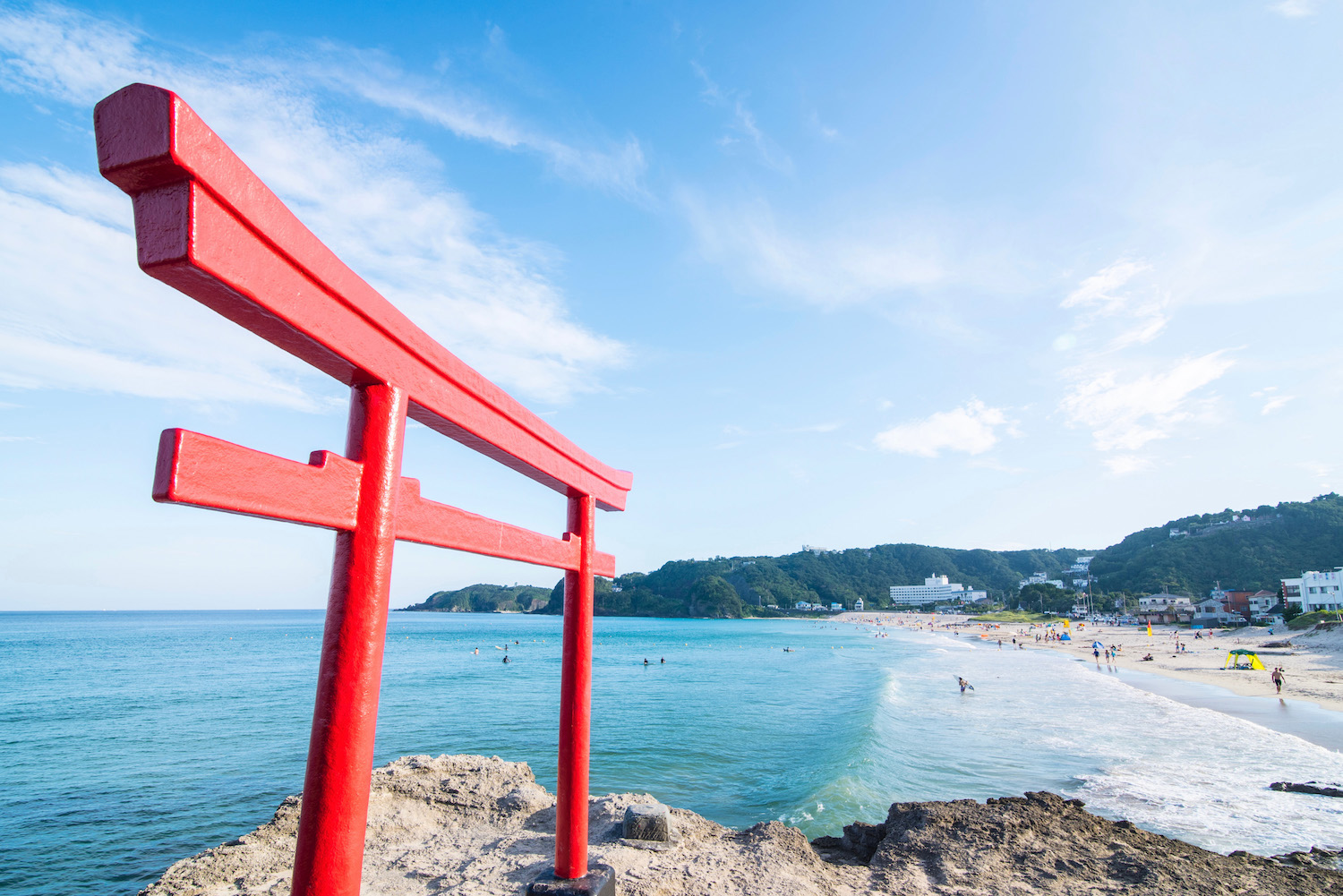 The Bottom Line
Climbing Mt. Fuji isn't for everyone, but the vast majority of people are physically equipped to do it, and don't need to book a Fuji climb tour. Indeed, the most stressful aspects of climbing Fuji are the logistical machinations required to get there, and the fact that weather can be downright awful, even during the admittedly narrow climbing window. Arguably, Fuji is better enjoyed from ground level than atop the mountain, though I do think every Japan traveler should summit it at least once. Consider commissioning a custom Japan itinerary to see how Fuji can fit into your trip.