My Japan photography has played a key role in telling stories from my dozens of trips to the country. From landscape shots of sakura and autumn leaves, to portraits of performers and people on the streets, to abstract photos that deconstruct their subject, forcing even frequent Japan travelers to expand the limits of their imagination, I haven't so much documented Japan as I have created a personalized version of it.
Over the next few paragraphs, I'll not only share dozens of beautiful pictures of Japan (and, where relevant, the stories behind them), but shed light on tips, tricks and techniques that will help you up your game as well. I'll let you know the most popular destinations and experiences for photographing Japan, as well as some that might've slipped your mind until now.
As time progresses and my understanding of Japan grows, I'll adjust the photos I've curated for you, as re-calibrate the language that accompanies them. No matter when you're visiting this page, however, I can assure you of one thing: You'll never see Japan the same again.
My Journey as Photographer in Japan
I came to Japan first as a curious world citizen and second as a writer—my role as a Japan photographer was a distant third when I landed at Narita Airport all those years ago. As time passed, however, and I returned to Japan again and again, it was the singular visual elements of the country that most inspired me, be that the human-sized icicles dangling off the sides of Otaru Canal in Hokkaido (Or, of course, seasonal spectacles like spring's sakura, the matsuri of summer and the koyo autumn leaf viewing.)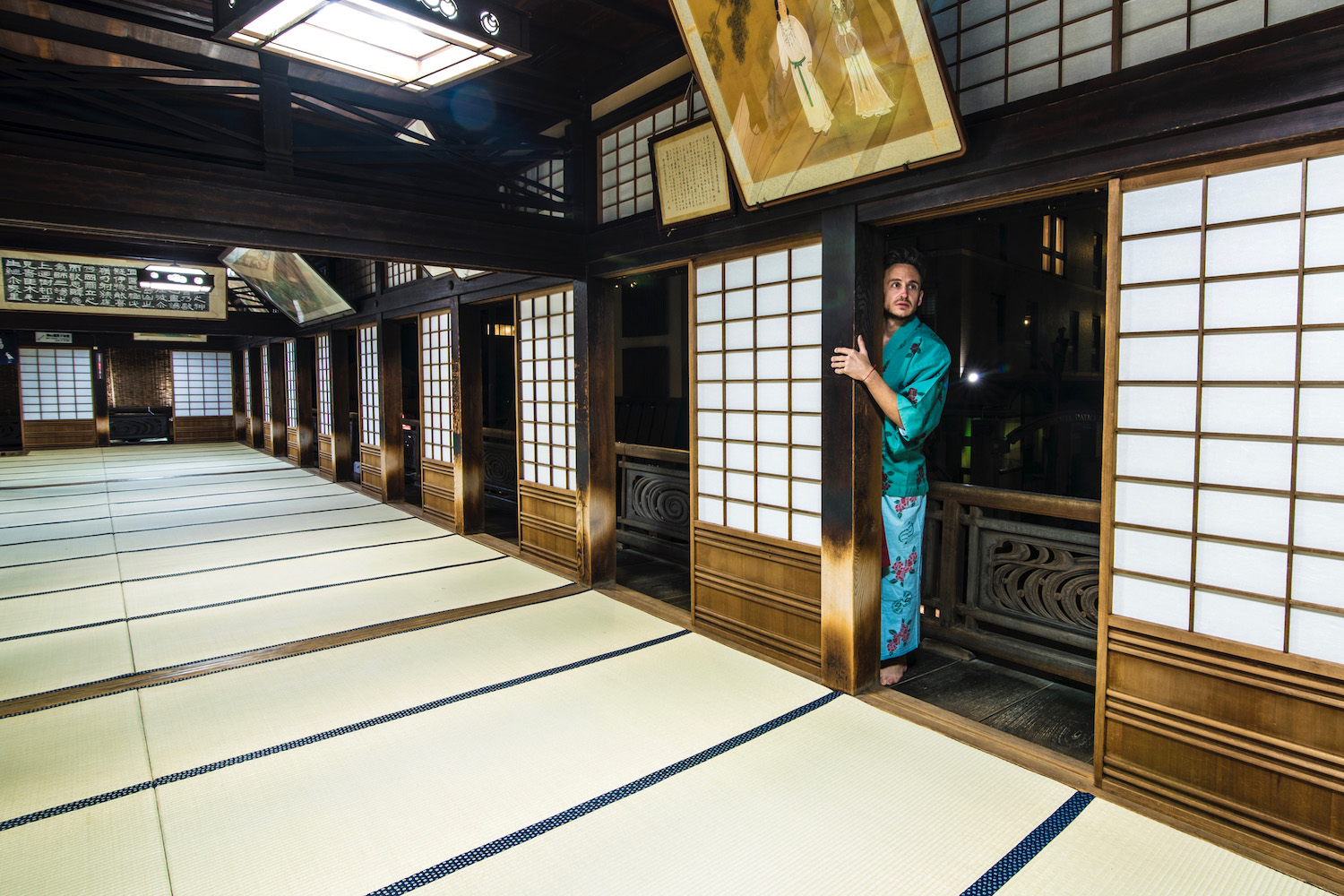 Likewise, it is my desire to see as many of the colors and textures in my photography of Japan as possible that motivates the pace and extensiveness of my continued exploration. I have no less than two dozen trips mapped out between now and 2030—and if I'm honest, I would expect that number to grow rather than shrink. For photography, Japan is simply the best destination in the world.
Top Japan Photography Tips
From best practices for Tokyo night photography, to ways of finding the special details that make each of Japan's countless temples stand out from one another, I've learned countless priceless things about photographing Japan. Some of my best advice includes, but is not limited to, the following:
Buy a real camera (either a DSLR or mirrorless)—and several lenses
Travel with a tripod (and remote) for night photography and self portraits*
Dress and groom yourself well if you plan to take self-portraits
Visit top attractions just before sunset or after sunrise
Say "yes" when you have the opportunity to visit a unique or even dangerous place
Spend "bad light" hours eating, doing indoor activities, processing photos
Be a vicious but fair critic of your work, and delete all but the very best shots
Go back to Japan as often as you can, in different destinations and different seasons!
*Fun fact: I took every photo you see of me on this website myself!
Another way to seriously up your photography game on your next trip to Japan?
Commission a custom Japan itinerary
, wherein I'll curate a list of the best destinations for photography, and even tell you what time of day to visit certain places to get the best shots.
Top Japan Photography Destinations
Tokyo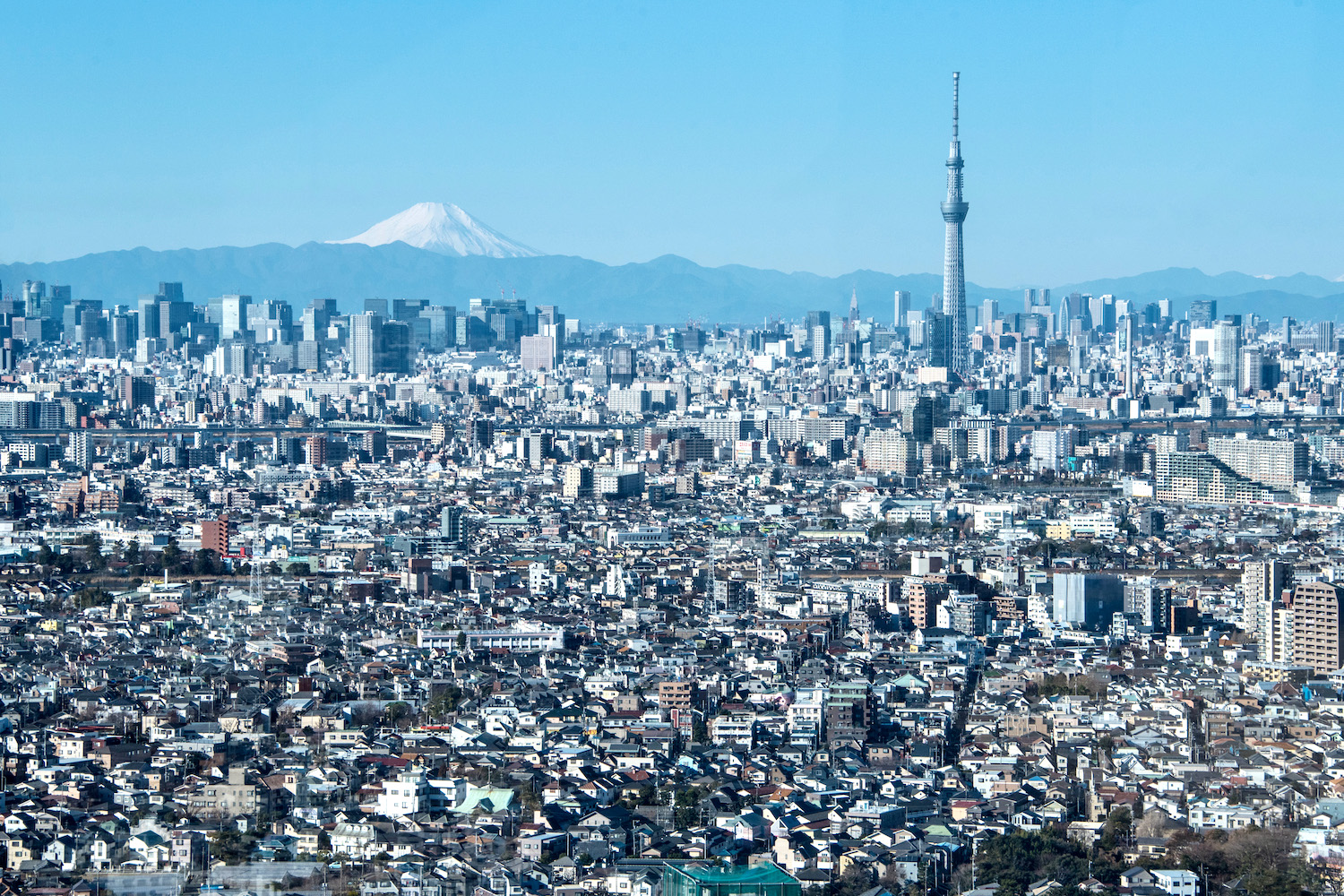 Tokyo is a city of neighborhoods, which makes Tokyo photography its own world entirely. Although you'll definitely want to stick the landing when it comes to classic shots like Kabukicho at night at Chidorigafuchi moat during cherry blossom season, Tokyo is a city of endless discovery for photographers. My favorite view, for example, is the one from the top of i-Link Tower in Ichikawa, a place few gaijin seem to know!
Kyoto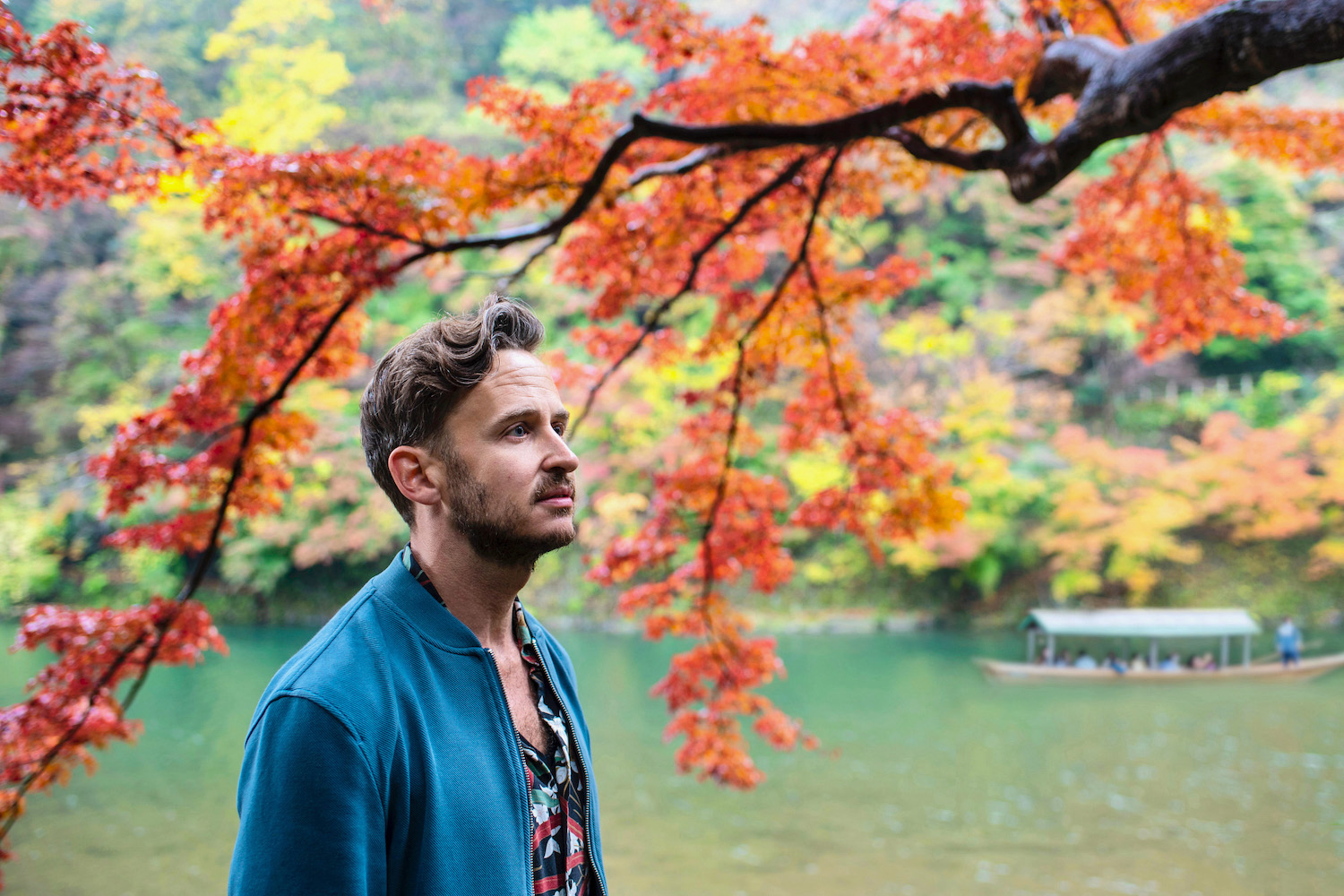 If you peruse the pictures of Kyoto on this website (namely, the ones posted here and featured within this post and this one, too), you'll notice that I focus on the contrast between the built environment and the natural one, and that my impressions of the city riff on whatever season it is. The only potential challenge of photographing Kyoto, whether you watch sunset from popular Kiyomizu-dera or hang out in under-the-radar Fushimi? Crowds, which sadly are likely to get worse, not better, over time.
Osaka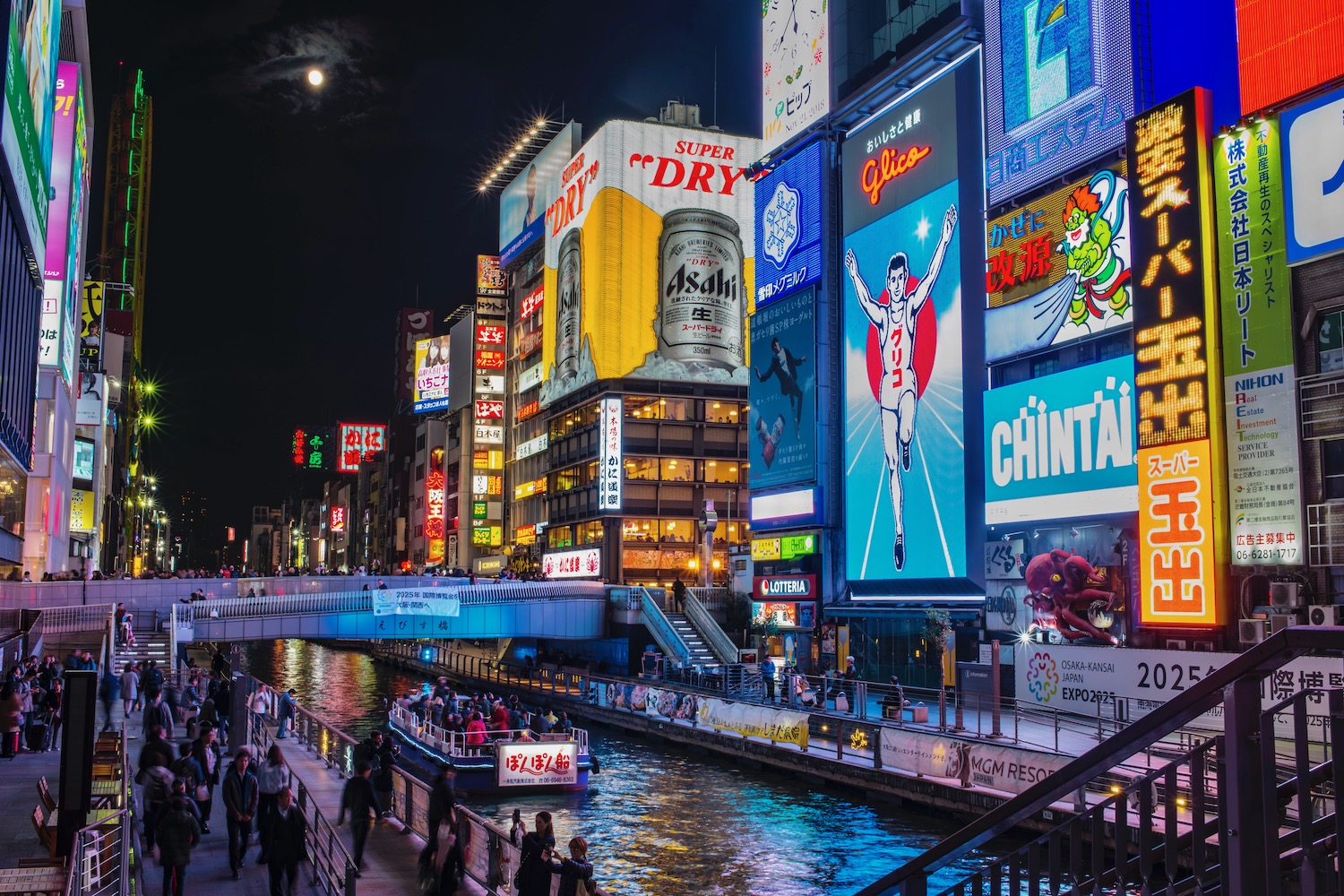 I've always said, in general, that Osaka is underrated by travelers to Japan, and the same is also true for photographers. As you'll see if you look through my pictures of Osaka here and here, Osaka is far more diverse than it gets credit for—sacred Shitaderamachi sits just steps from seedy Shinsekai, as just one example. Moreover, as the hub of Kansai, Osaka allows you to discover destinations you might not visit otherwise, from the shores of Lake Biwa to the sacred mountains of Wakayama. Oh, and then there's the street food!
Top Japan Photography Experiences
Cherry Blossom Season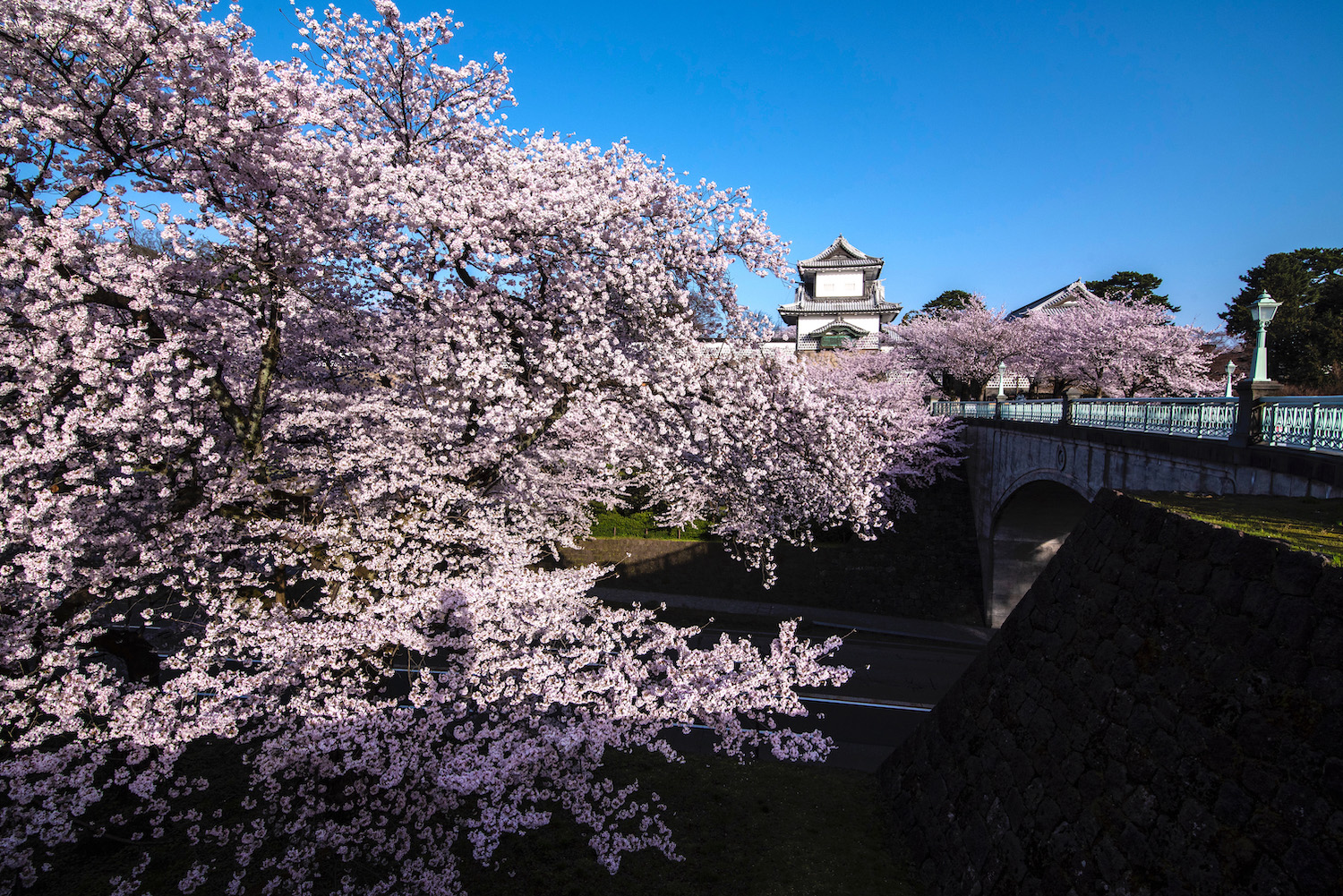 The good (and not surprising) news? Visiting Japan during cherry blossom season is one of the most visually stunning travel experiences in the world. The bad news? Sakura photography in Japan is a lot more difficult than you think it is—taking a truly amazing photo of something amazingly beautiful requires ingenuity, persistence and perspective. Additionally, the cherry blossoms are famously fickle, which means you need to plan carefully if you want to avoid barren-branch disaster.
Japan Autumn Colors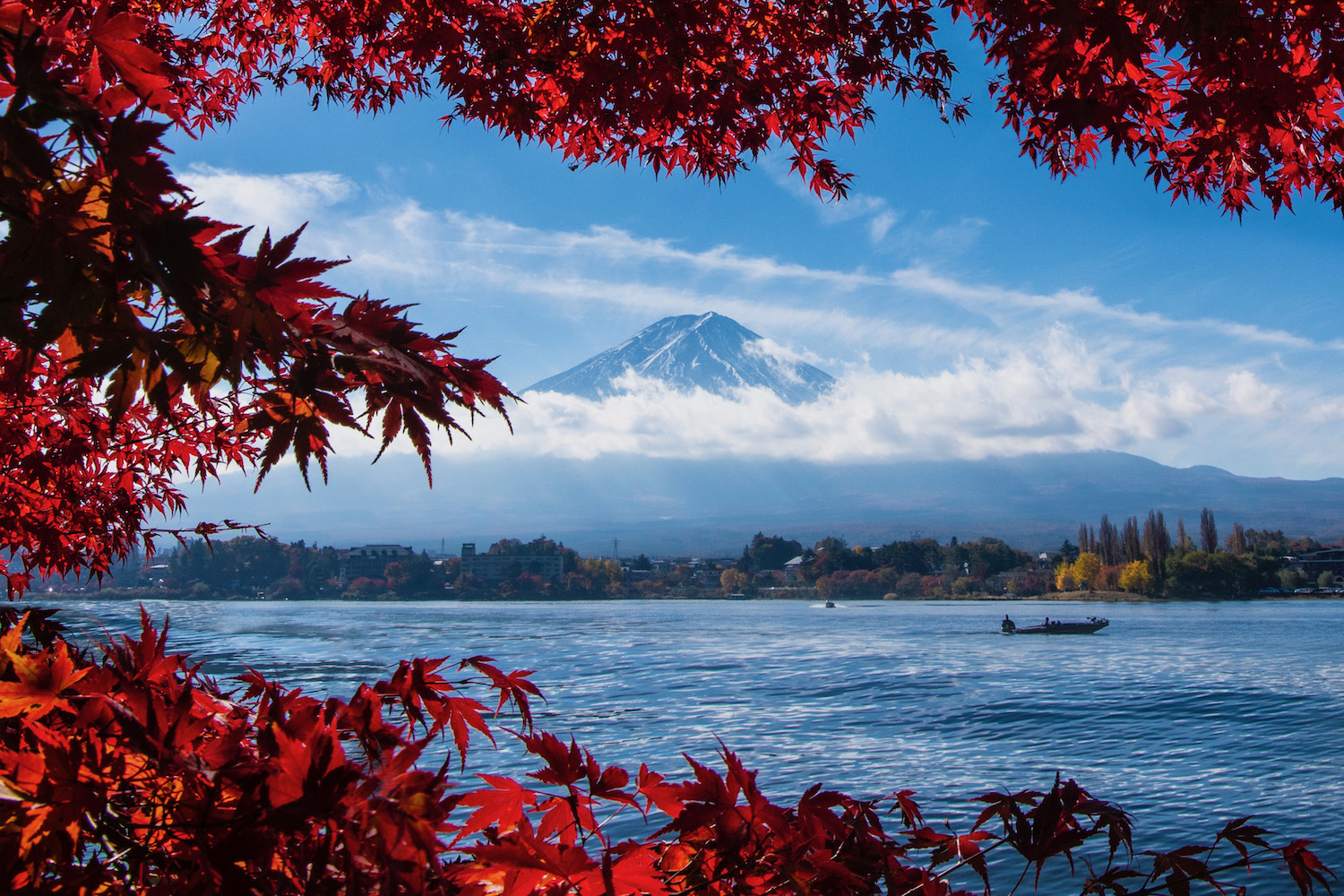 If you look through my Kyoto images a few paragraphs up (and also the ones I'll be sharing below), you'll notice that a disproportionate number of them are taken in autumn. In some ways, I prefer visiting Japan during autumn to the sakura, but not because it's (necessarily) more beautiful. Rather, fall colors last longer and are therefore more of a sure things than cherry blossoms, which makes trips to Japan in November more reliably fulfilling than those in April.
Japanese Cultural Festivals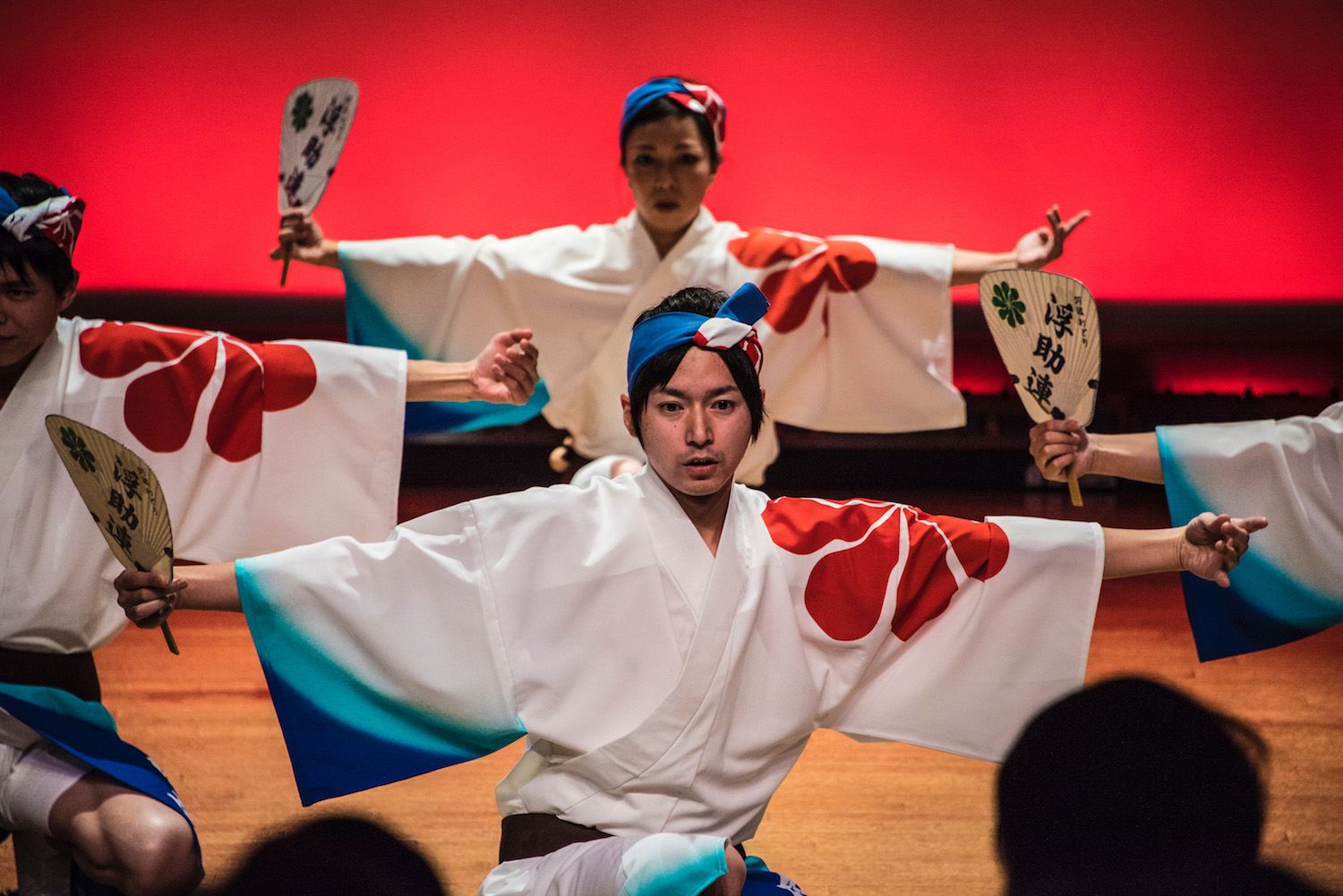 Want to take photos of rare phenomena that aren't dependent on nature? A great way to diversify your Japan photography (without having to resort to candid street shots—the Japanese hate those) is to take pictures of Japanese festivals and other cultural events. Whether this entails summer festivals such as the Awa-Odori from Shikoku's Tokushima city (pictured above), Nebuta Matsuri from Aomori in the Tohoku region or even the annual Sapporo Snow Festival, spend some time documenting the human side of Japan.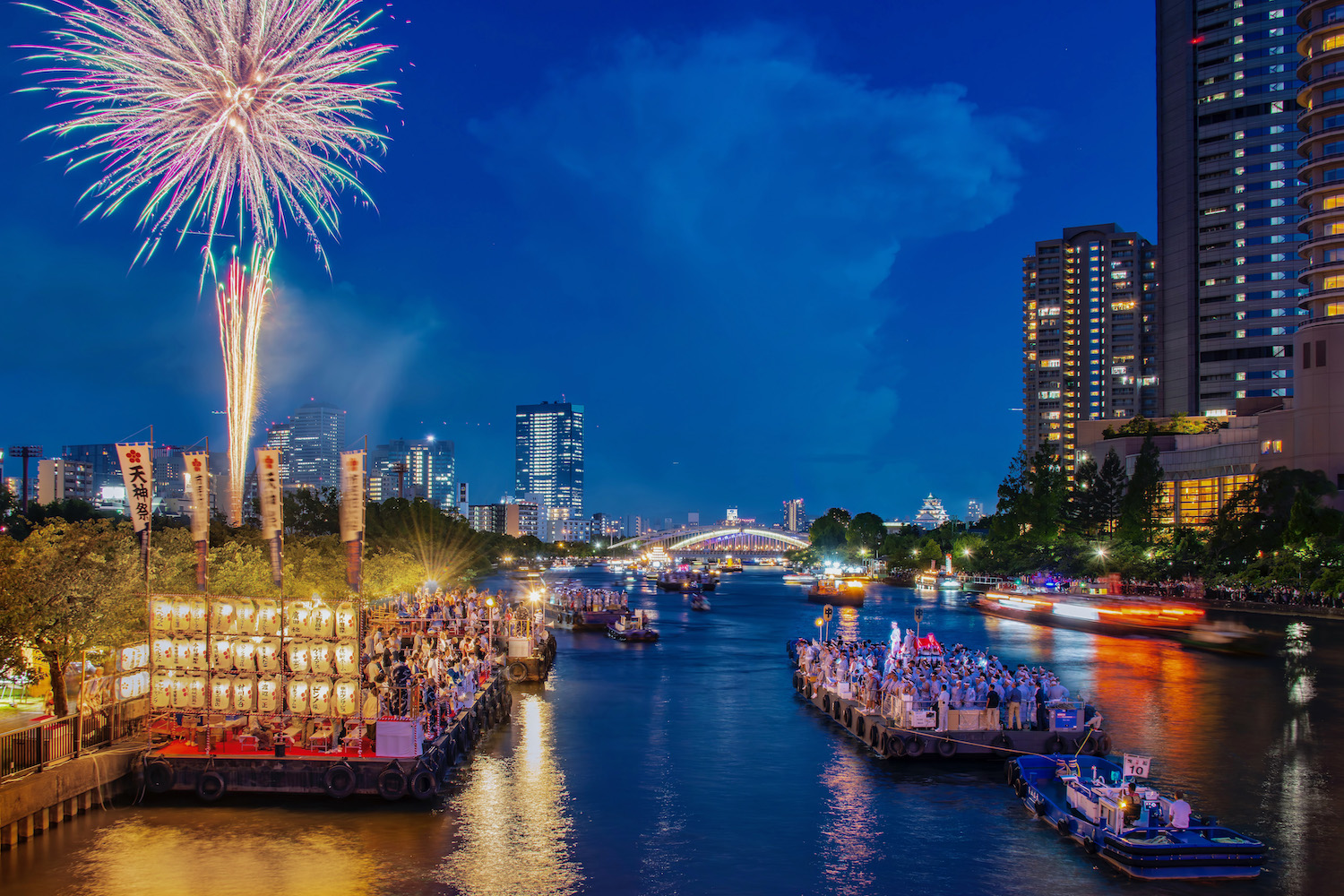 My Favorite Japan Photos from Over the Years
From pictures of Japanese temples flanked by profusions of cherry blossoms to more surprising shots, these are some of my favorite pictures of Japan I've taken throughout the years: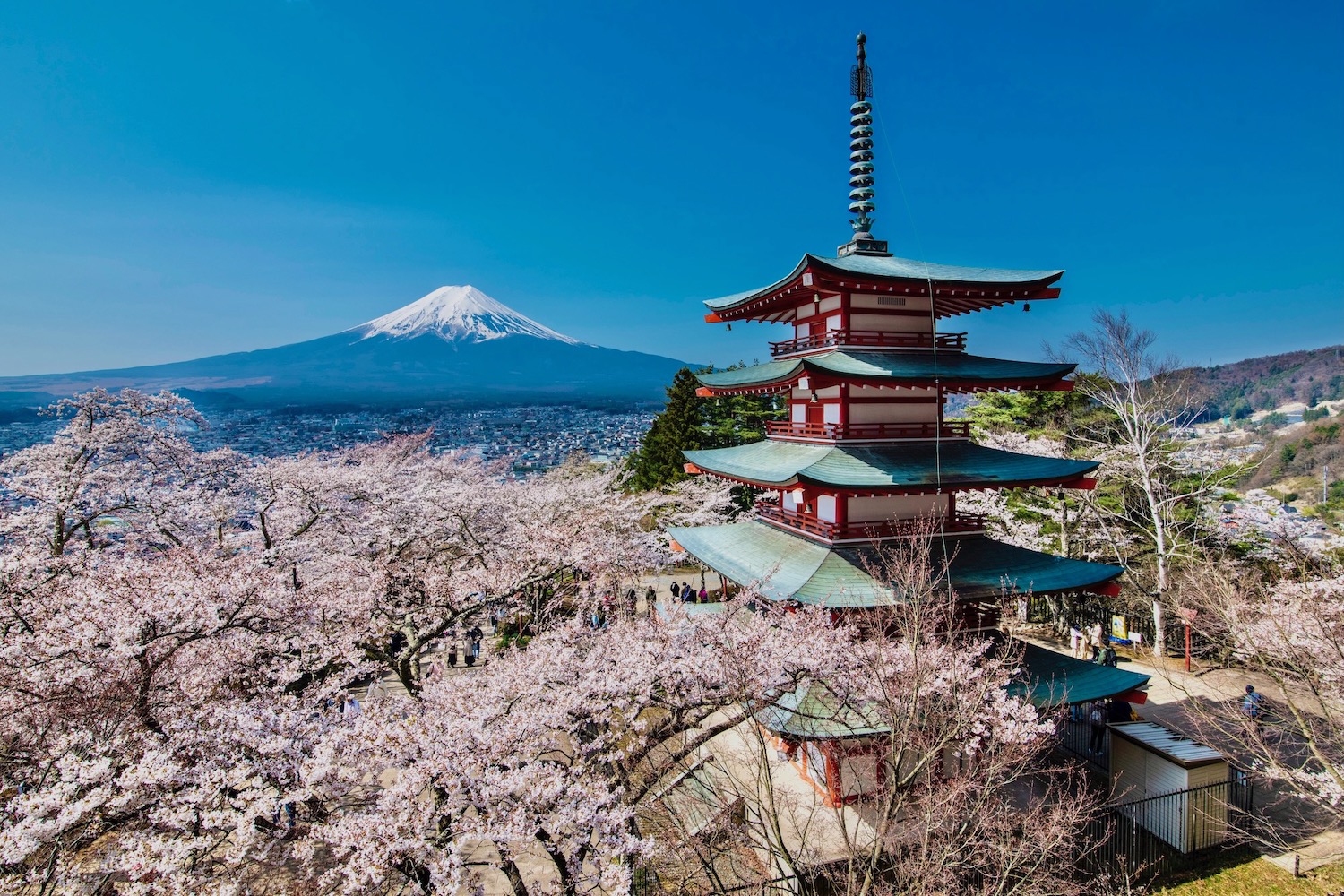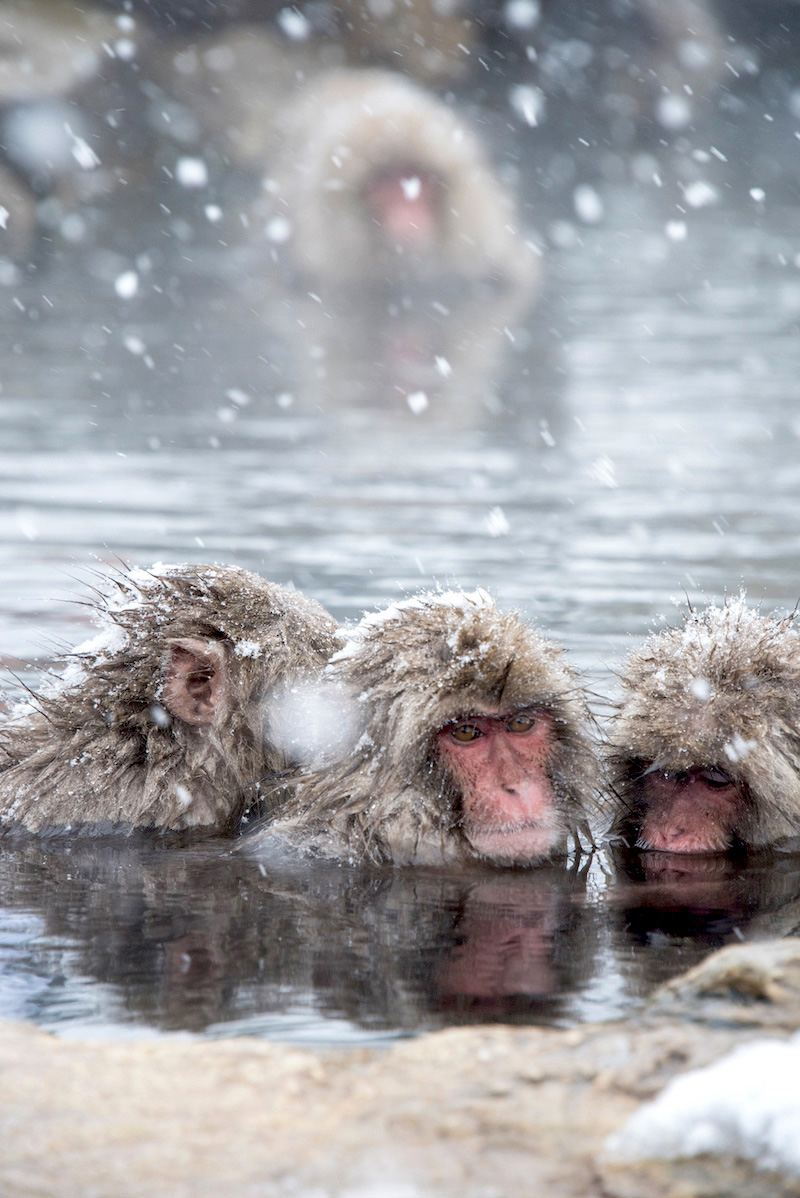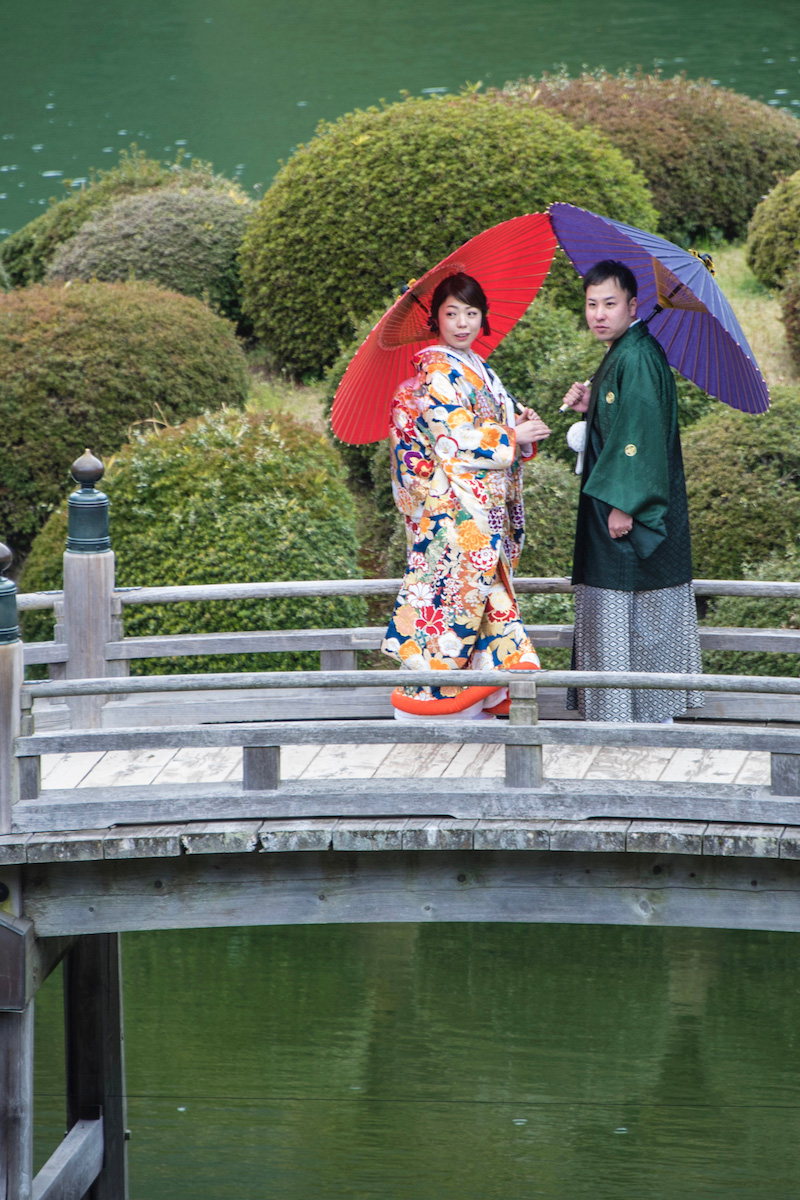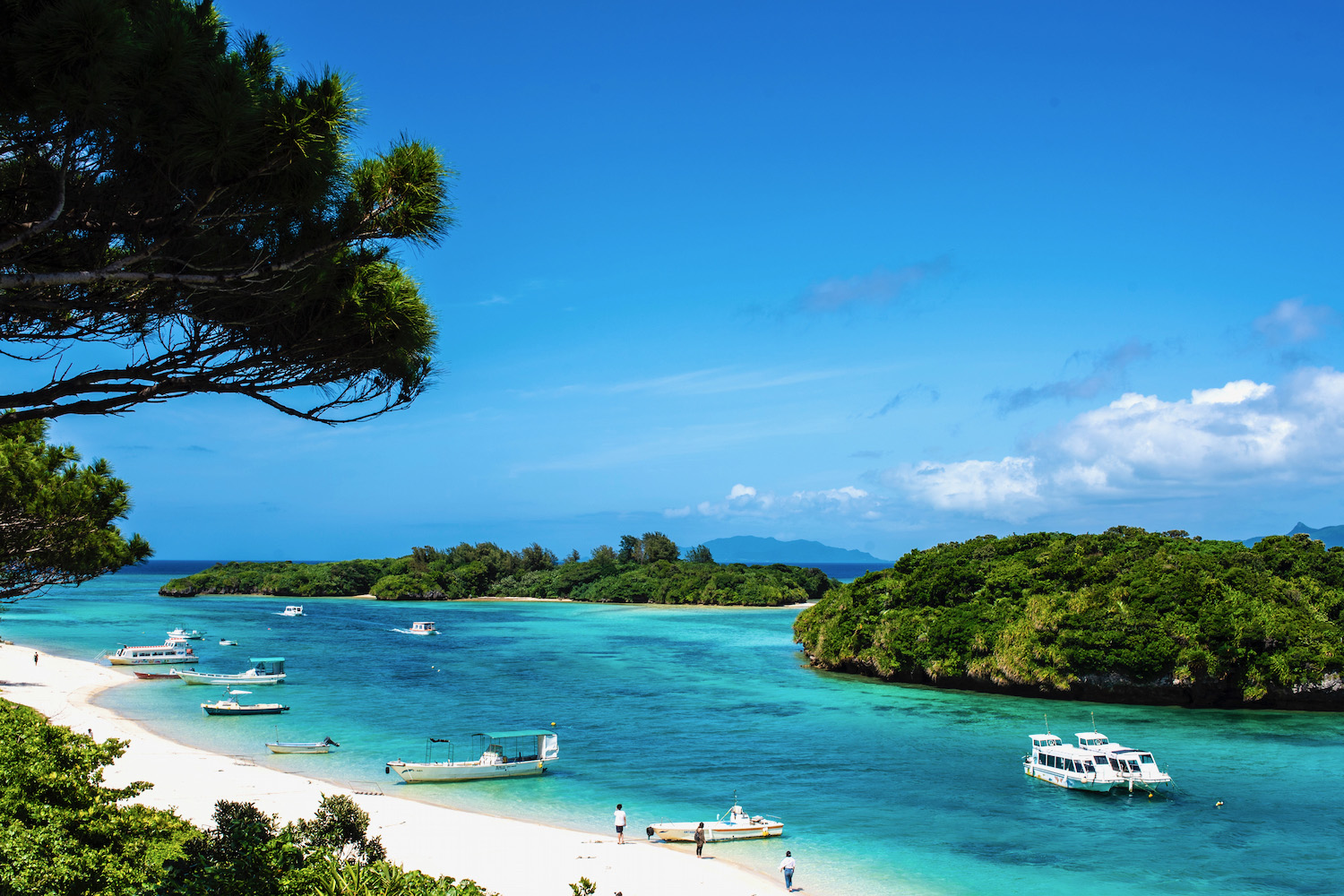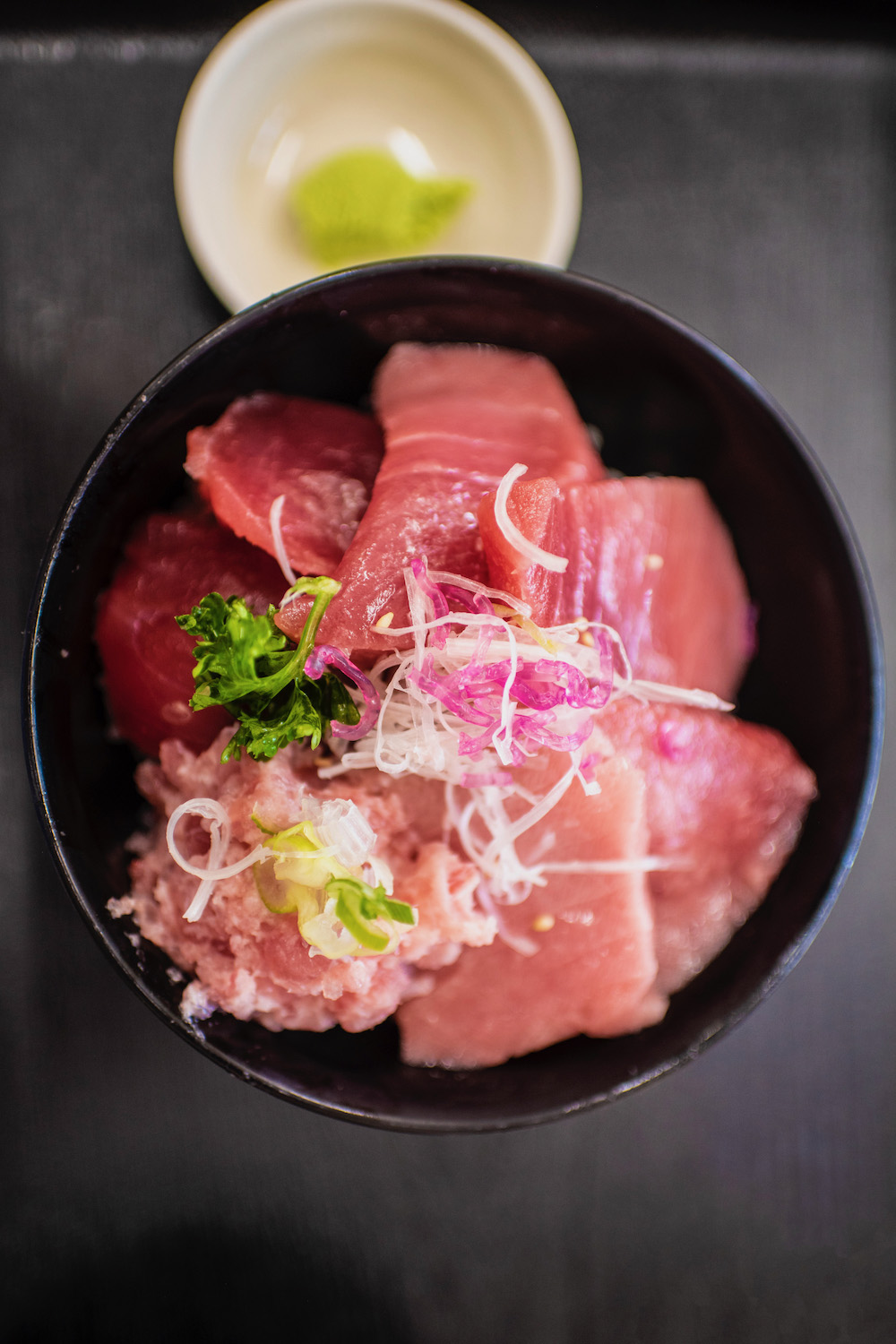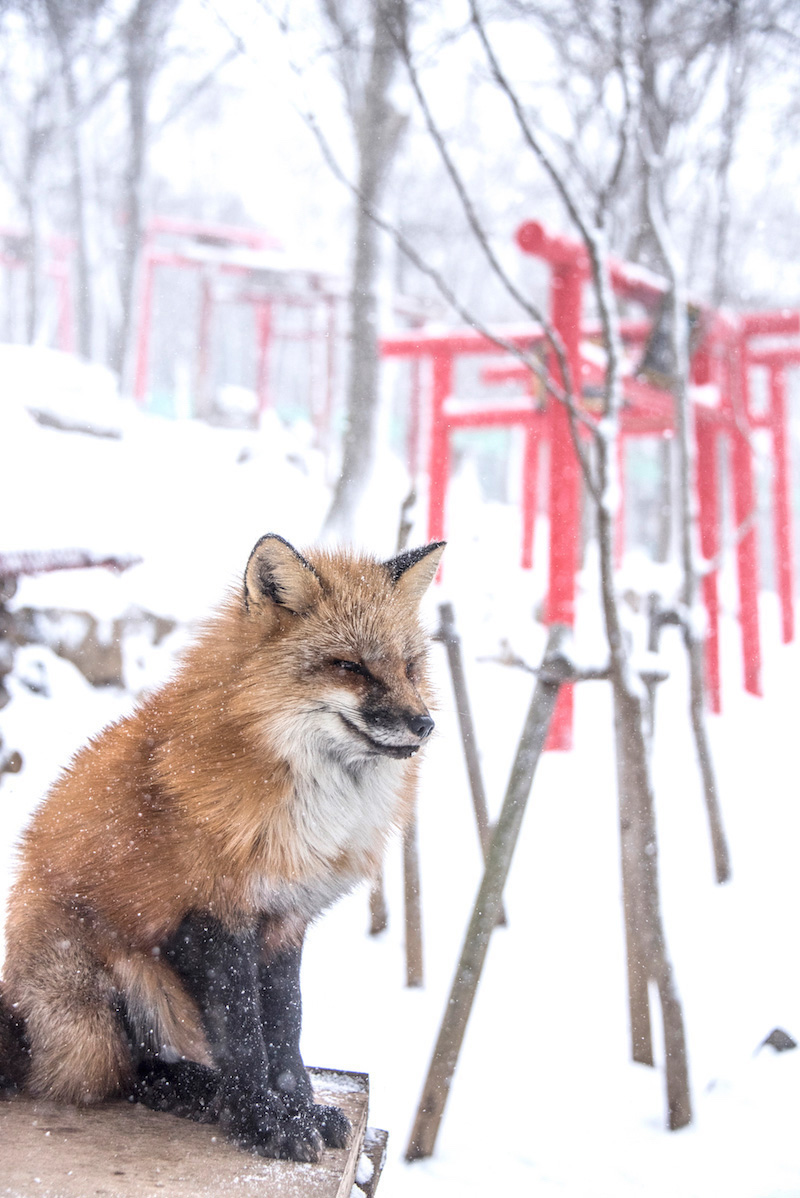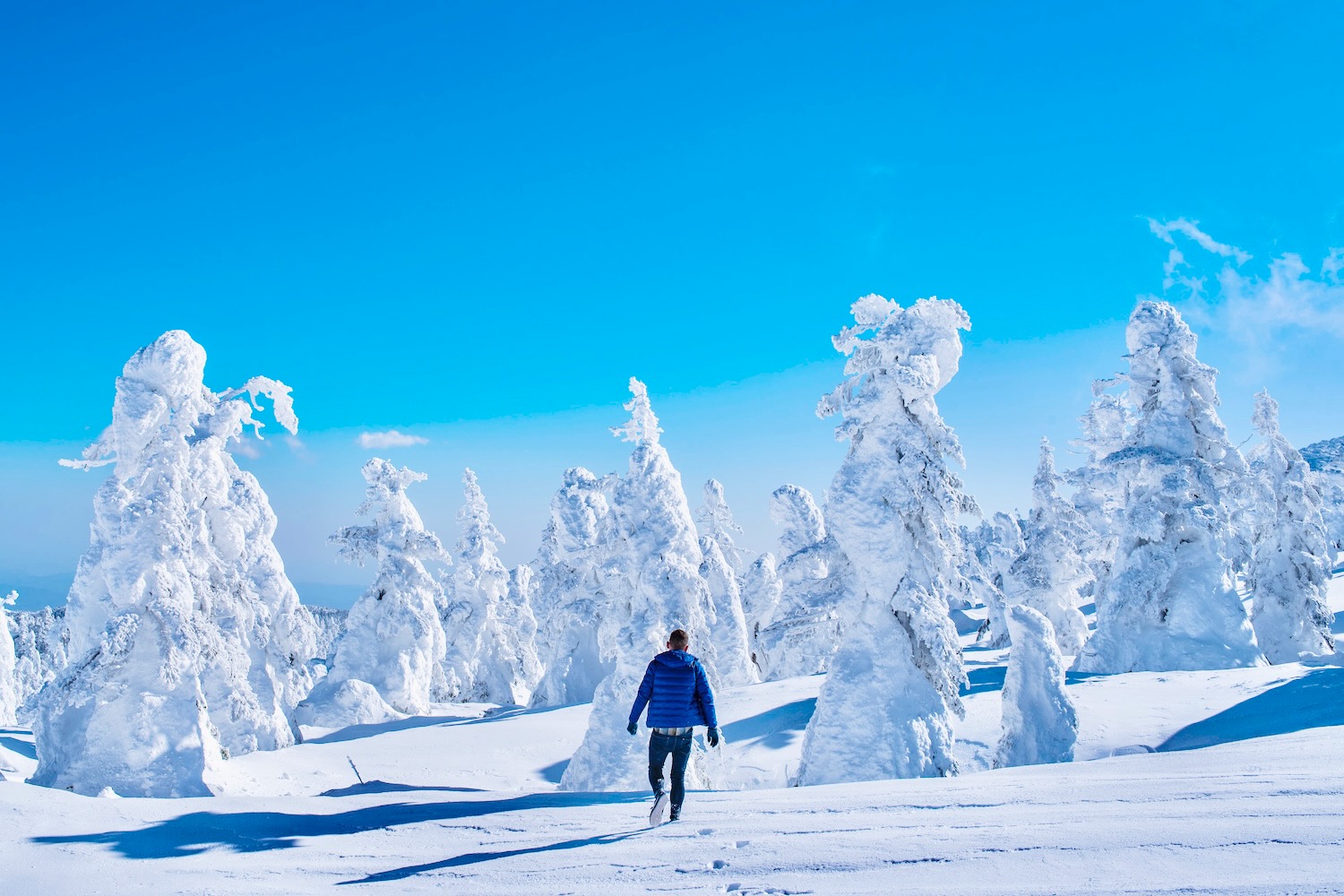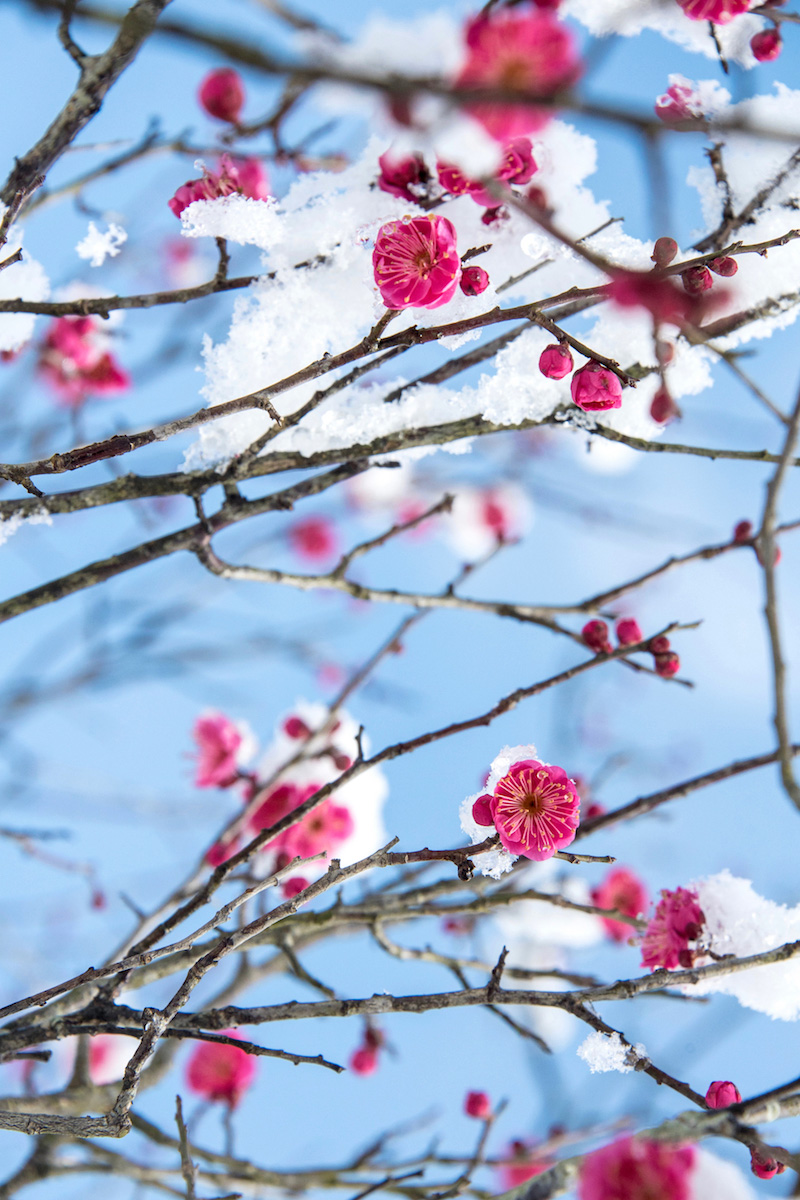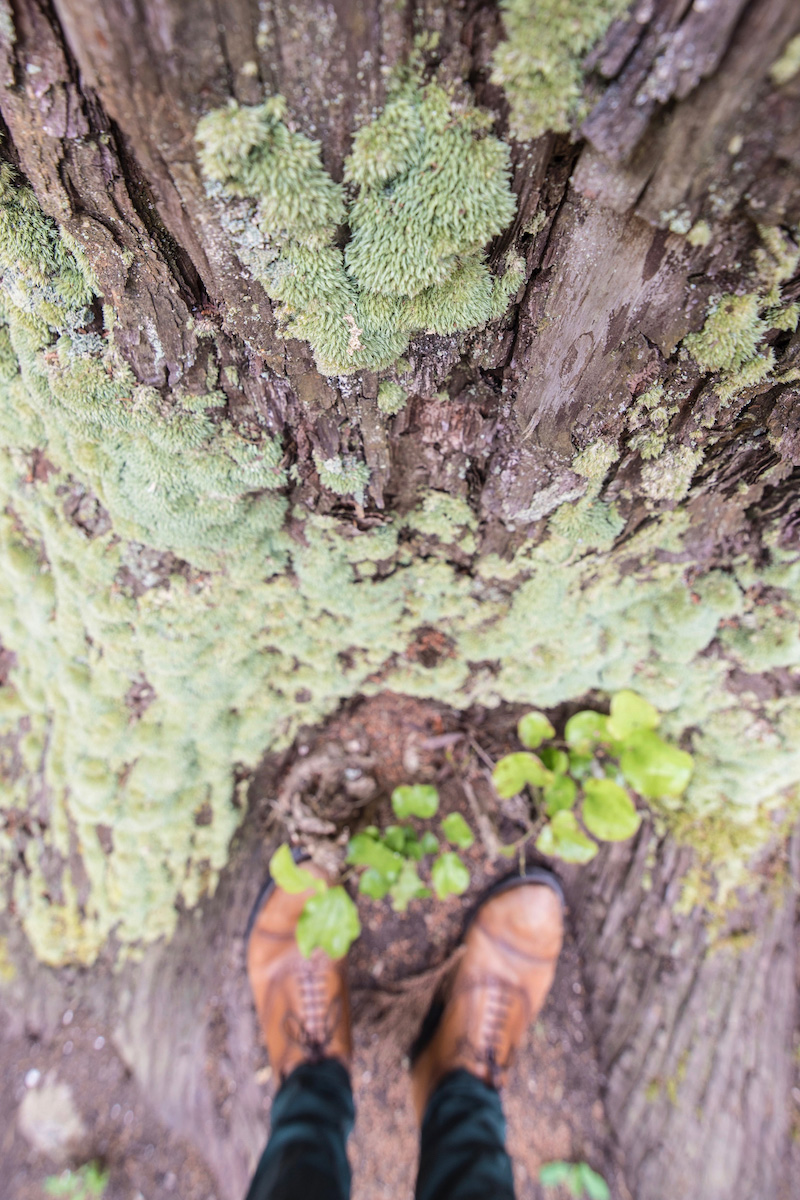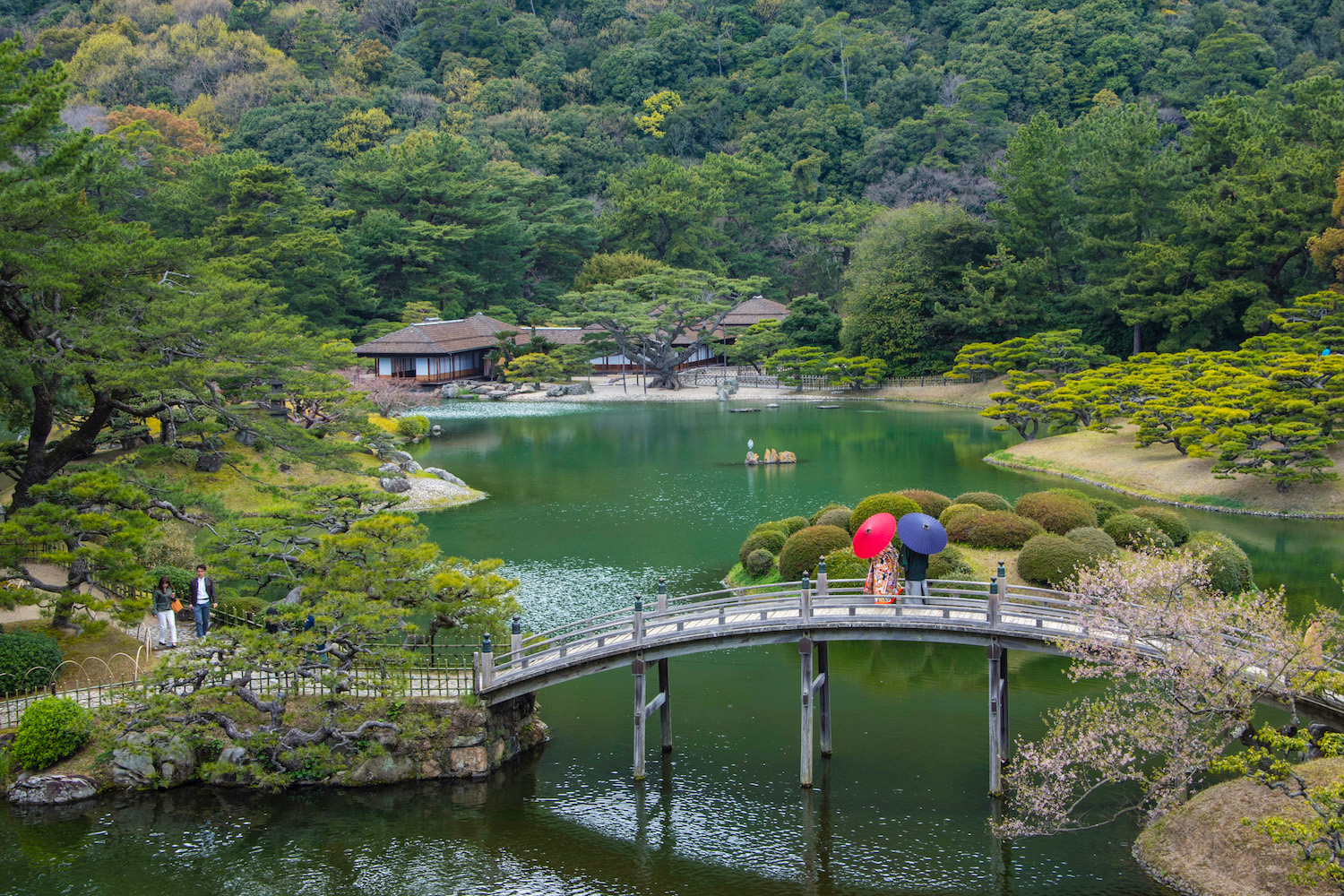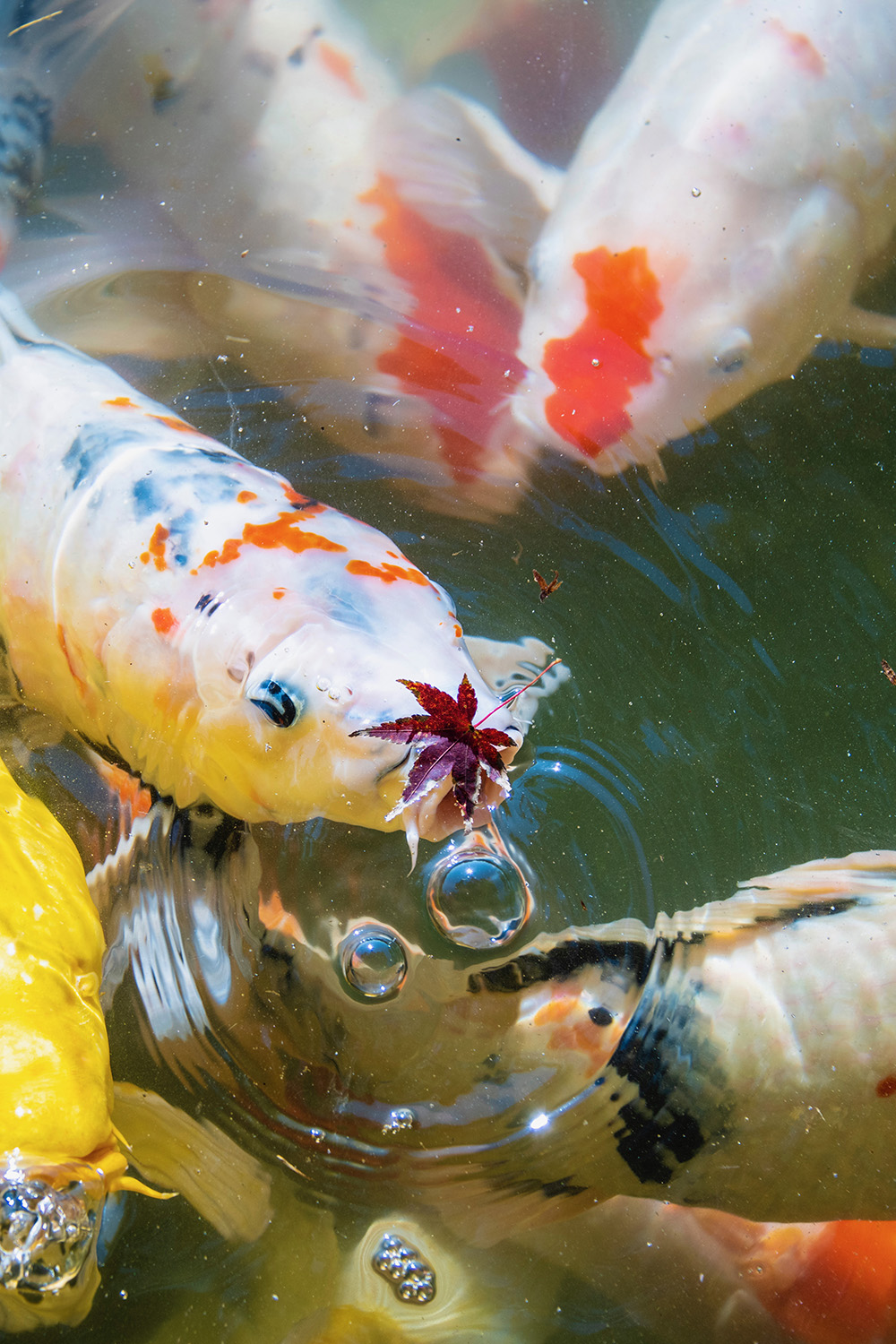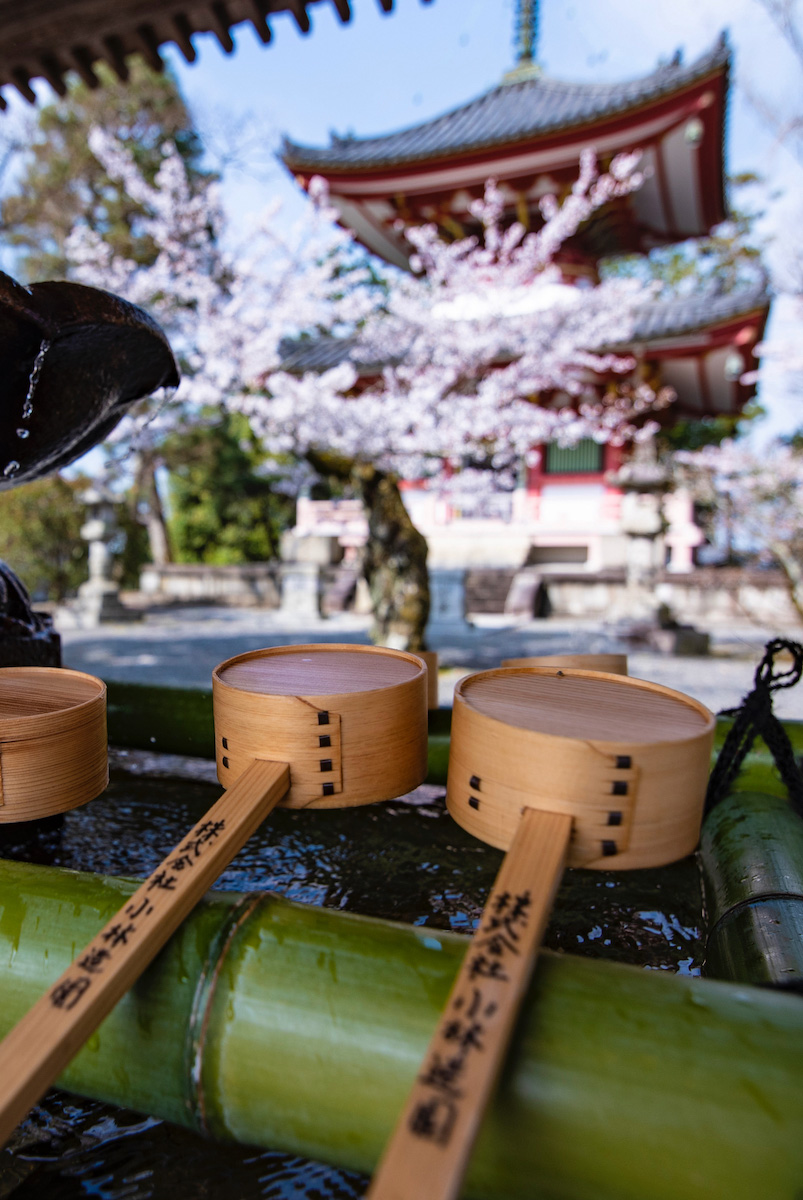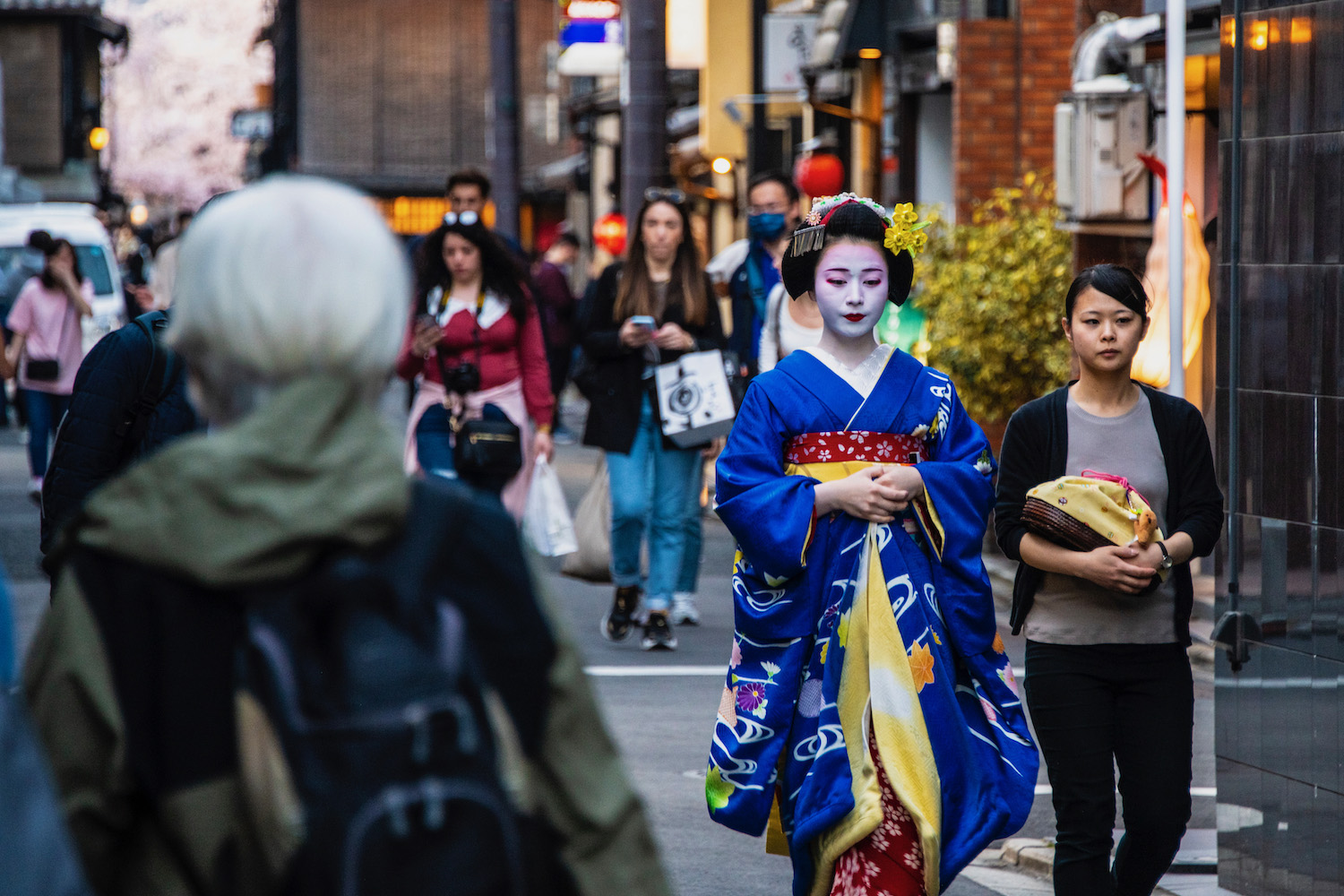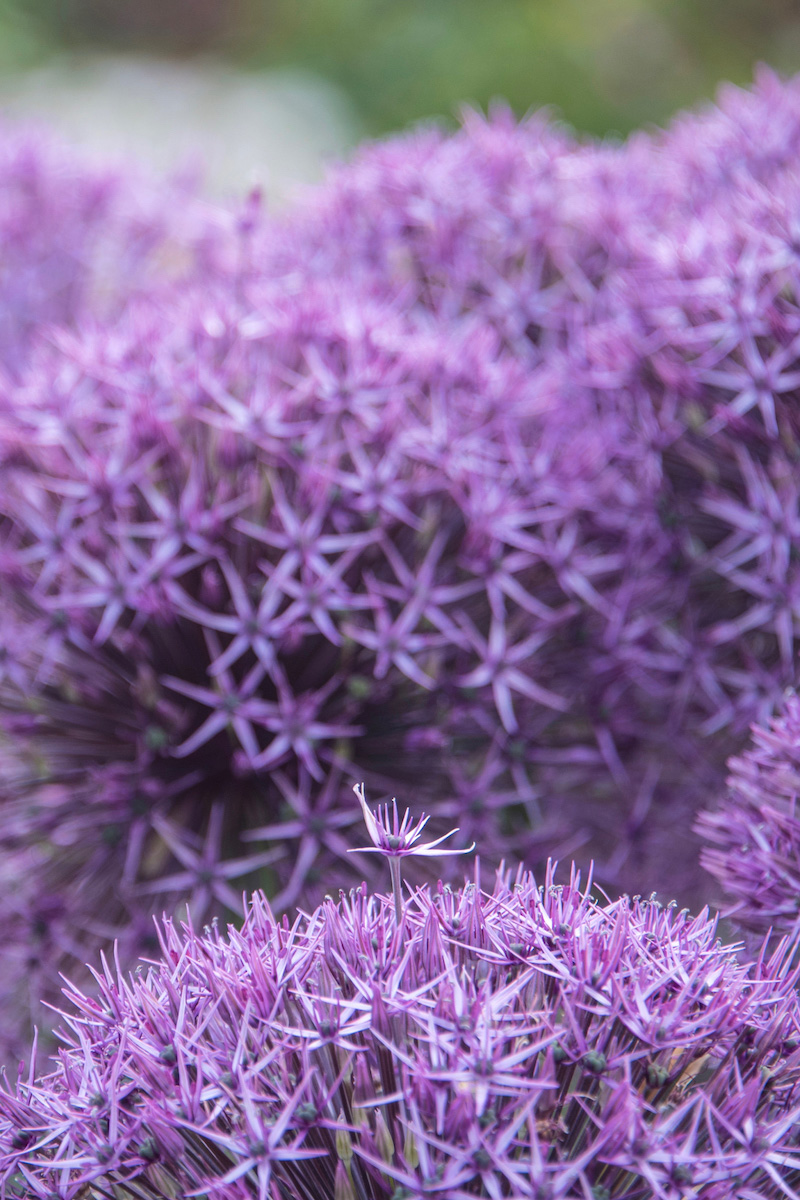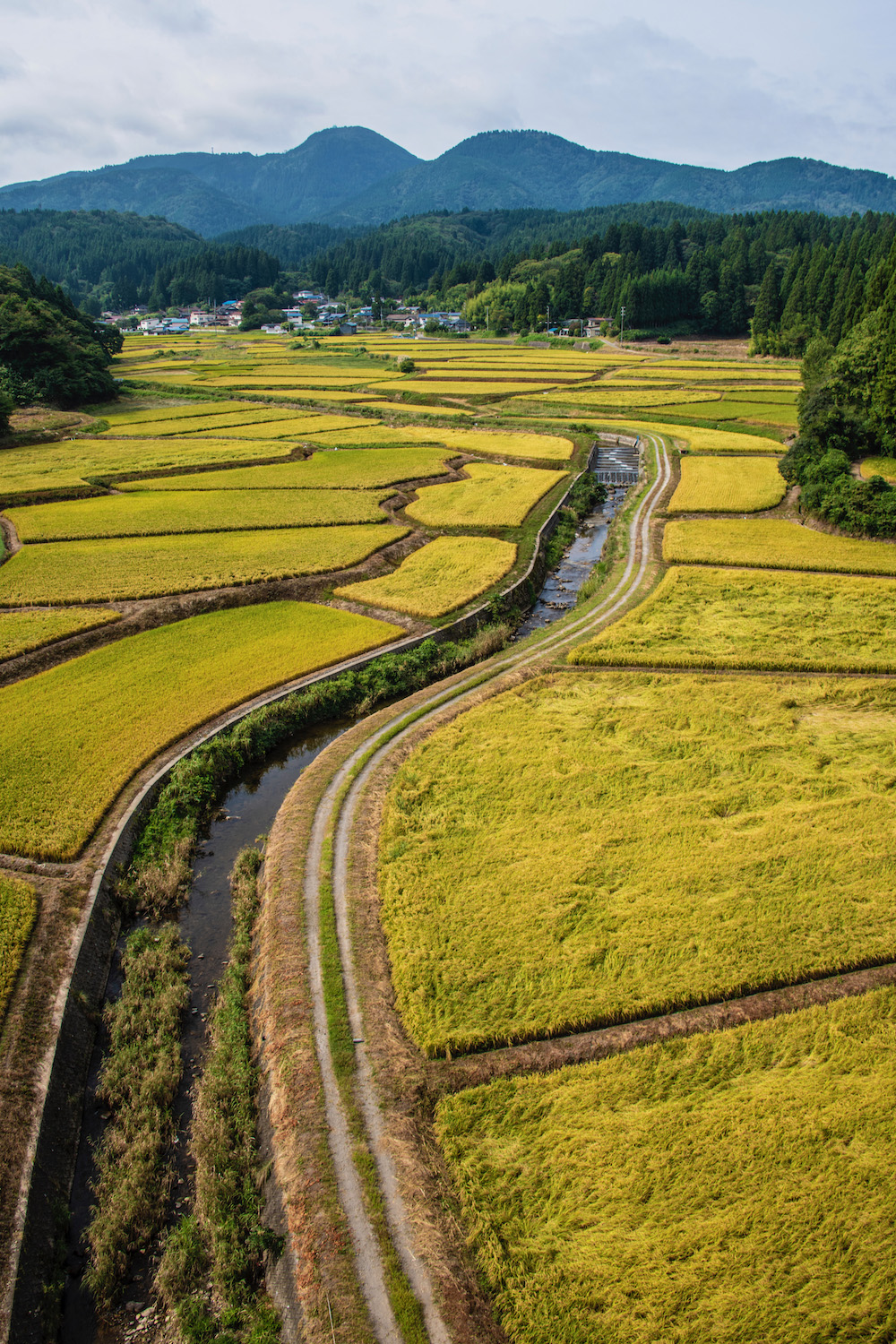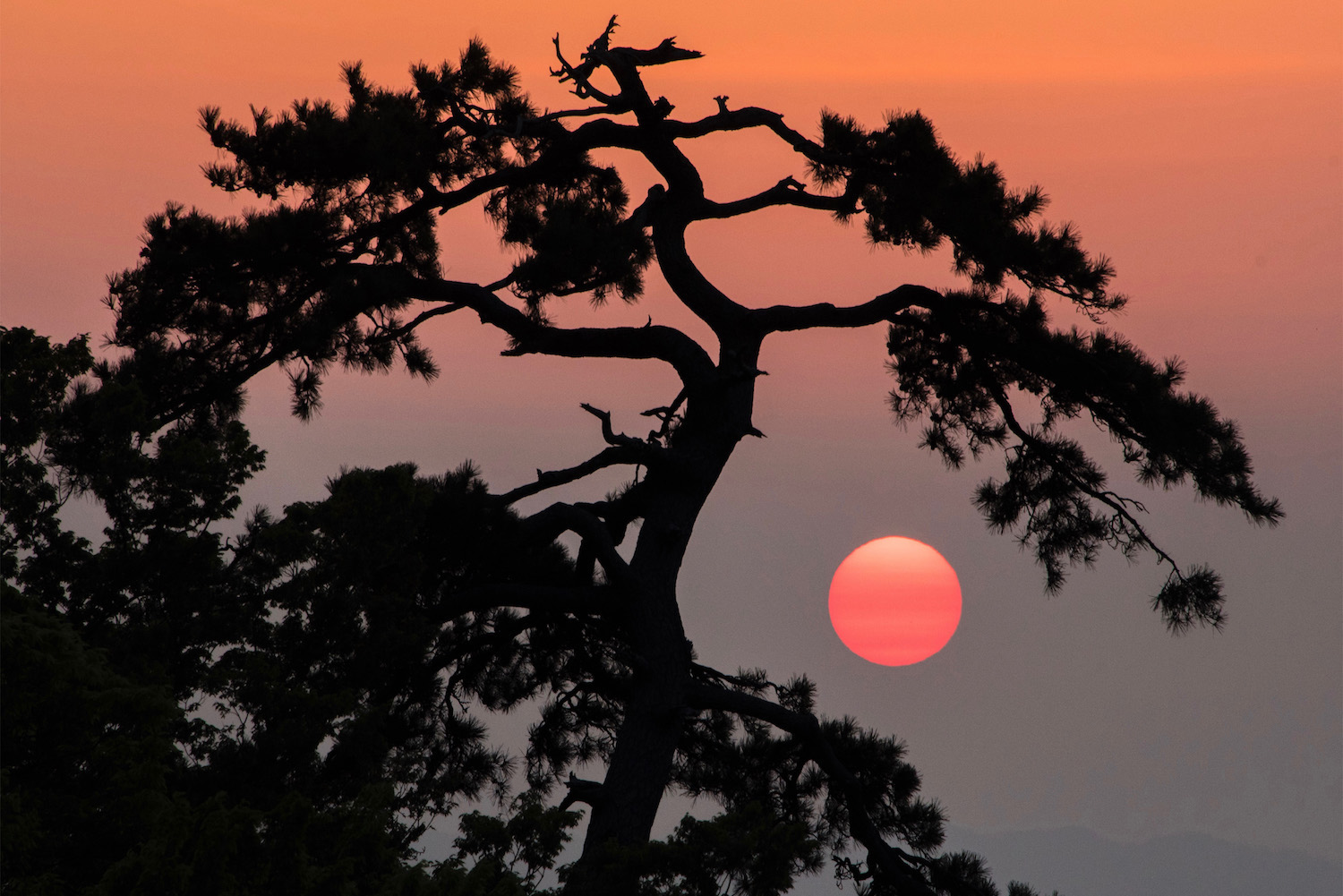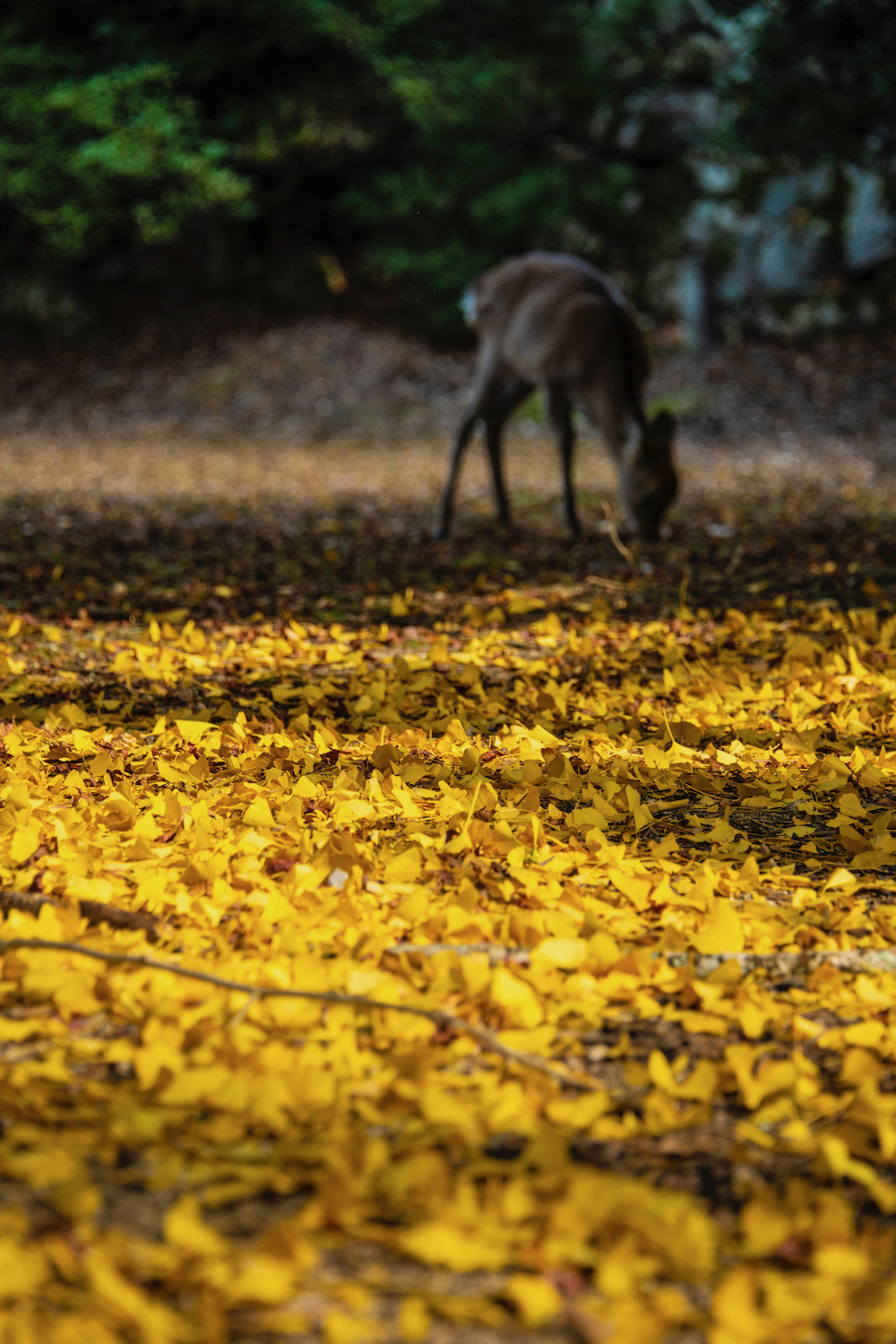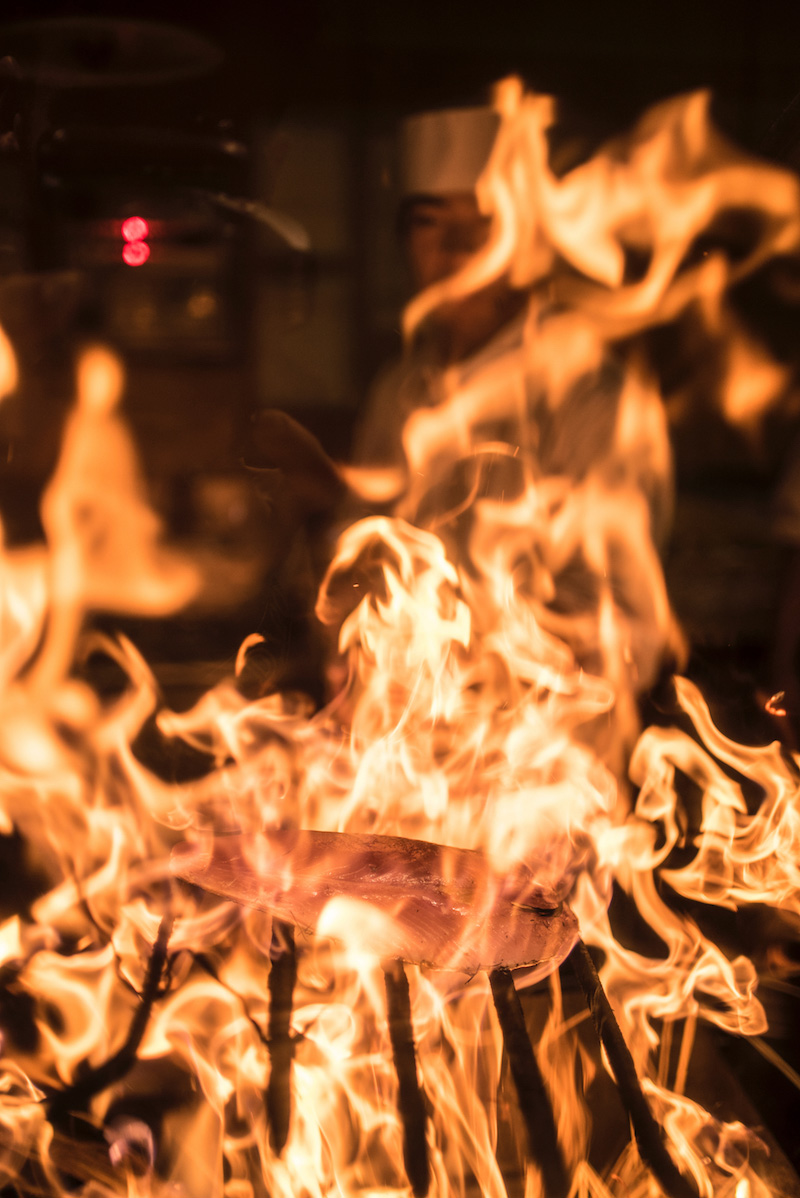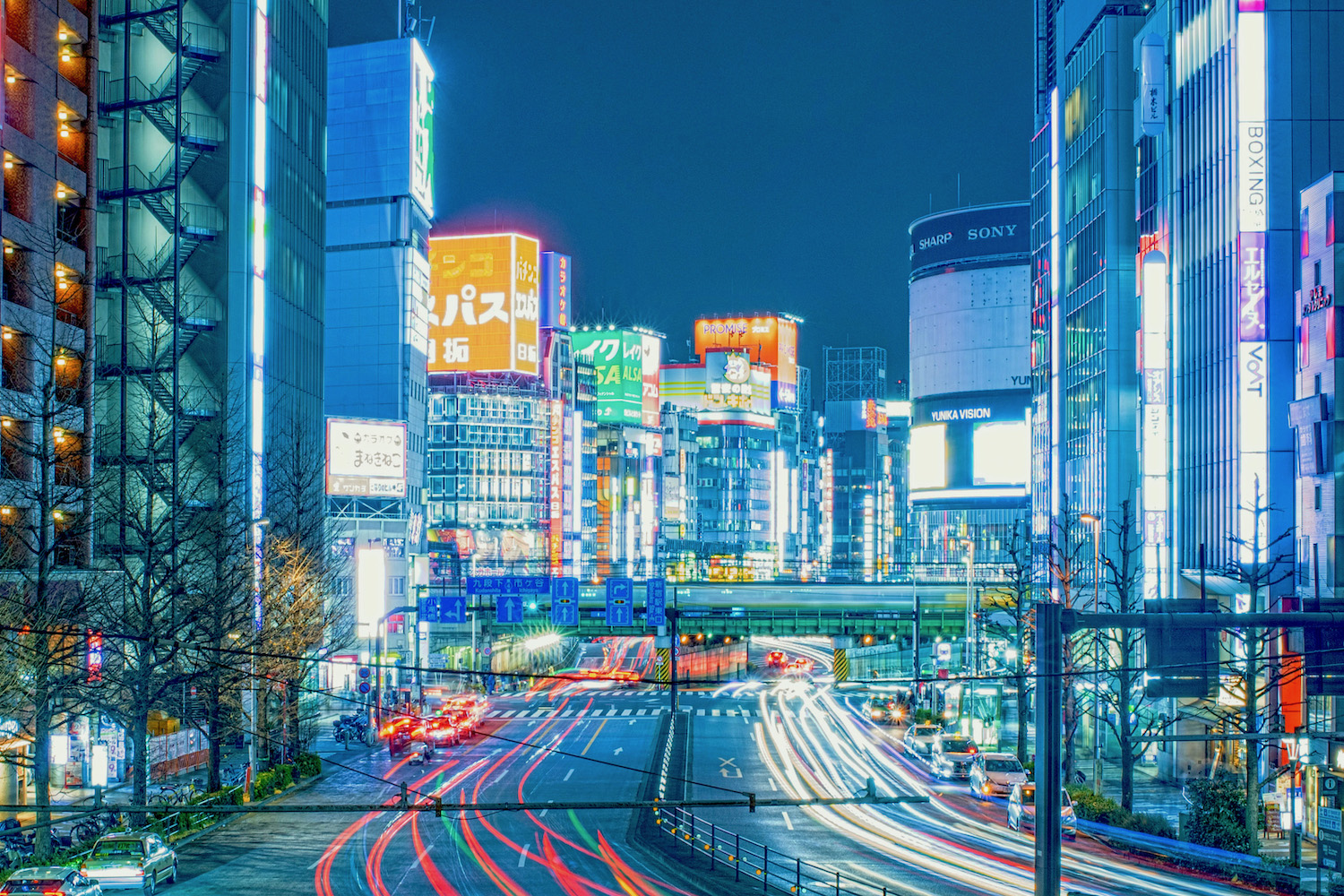 Love what you're seeing?
Email me
to purchase rights to use photos I've already taken—or commission shots customized to a destination, experience or mood of your choice.
Best Camera for Japan Photography
If you're a photographer, Japan is an even more amazing place to travel than it ordinarily is. With this being said, not all cameras are created equal—not even the many fabulous ones that are made in Japan!
Personally (and this is not an endorsement—I don't even have an affiliate link!) I use Nikon D750 and D850 bodies, with 28-300mm zoom and 35/50mm prime lenses (also by Nikon) and a Tokina 16-28mm wide-angle lens. I travel with the sturdy MeFoto Backpacker tripod, which conveniently folds down to just 12″, as well as several Nikon ML-L3 remotes and more spare batteries than I could ever need on a single trip.
However, the equipment you choose for your Japan photo tour may vary. With this being said, I'll echo what I said above—you need a "real" camera, preferably a DSLR or mirrorless, and several lenses—and I'll do you one better. Namely, you should know that cameras are actually pretty affordable in Japan, so if you don't have the one you want, I'd recommend that you spend an evening at a BIC Camera location in Tokyo or Osaka to kick off your trip.
Looking for a Japan location photographer? Whether you need a Tokyo location photographer or one for elsewhere in Japan, I'm your man.
Contact me today!
Other FAQ About Japan Photography
Where can I take pictures in Japan?
Japan is a photographer's paradise, from cities like Tokyo and Osaka, to rural areas like the Japanese Alps to the lowlands beneath Mt. Fuji, and from the tropical beaches of Okinawa to the frozen peaks of Hokkaido. Take pictures anywhere—and, if you can, everywhere—in Japan.
Is street photography legal in Japan?
Street photography isn't technically illegal in Japan, although the "unwritten" rules of Japanese society often make photographing a stranger unadvisable. Likewise, it is not uncommon for certain businesses or attractions to place restriction on photography on or near their property, including bans on tripods, selfie sticks and drones.
Are cameras cheap in Japan?
Cameras in Japan tend to be slightly cheaper than those in Europe, the UK, Australia and New Zealand, and comparably priced to those you buy in the USA. Be mindful of the USD-JPY exchange rate—cameras will be cheaper the higher above 100 yen the dollar goes. Keep in mind that warranties on most cameras sold in Japan are valid in Japan only.
The Bottom Line
Whether you're looking to purchase Japan photography or simply peruse it, you're on the right page. The Japan photos I've shared document not only two dozen trips over nearly a decade, but represent a unique and sometimes challenging vision of a country that changes—and changes me—every time I go back. Even if you're simply looking for tips and tricks to improve your own photography the next time you travel to Japan, I think you'll find precisely what you're looking for here.