Japan Travel Advice
Although Japan is one of the best organized countries in the world, some Japan travel advice is not completely apparent. You'll probably be in need of some Japan travel advice as you plan your trip, whether you have questions about money, cost, transportation or other practical things.
Even if you're not traveling to Japan for the first time and just want to make sure you approach your second or third trip with the confident of a Japan expert in training, I have a feeling the Japan travel advice I'm about to provide will prove illuminating.
Entry Requirements for Japan
For nationals of many countries, visiting Japan requirements are relatively lax. Travelers from most of North America and Europe can enter Japan visa-free for up to 90 days (Brits, Germans and Mexicans get six months), while even citizens of countries that normally get the short end of the stick on immigration (Thailand and Indonesia, for example) can get 15-day Japan visas on arrival. Holders of most other passports will need a visa to enter Japan.
Do Japanese People Speak English?
When it comes to Japan travel tips, language is a big concern. The bad news is that in spite of how educated Japanese people tend to be, English language skills here are minimum, at best. The good news is that Japanese people are courteous, helpful and polite. If you can manage to master phrases like "konnichiawa" (hello), "arigatou" (thank you) and "oishi" (delicious), you'll find a good attitude and a smile on your face is usually all you need beyond that. Read more about language issues in Japan here.
Transportation in Japan
Japanese Trains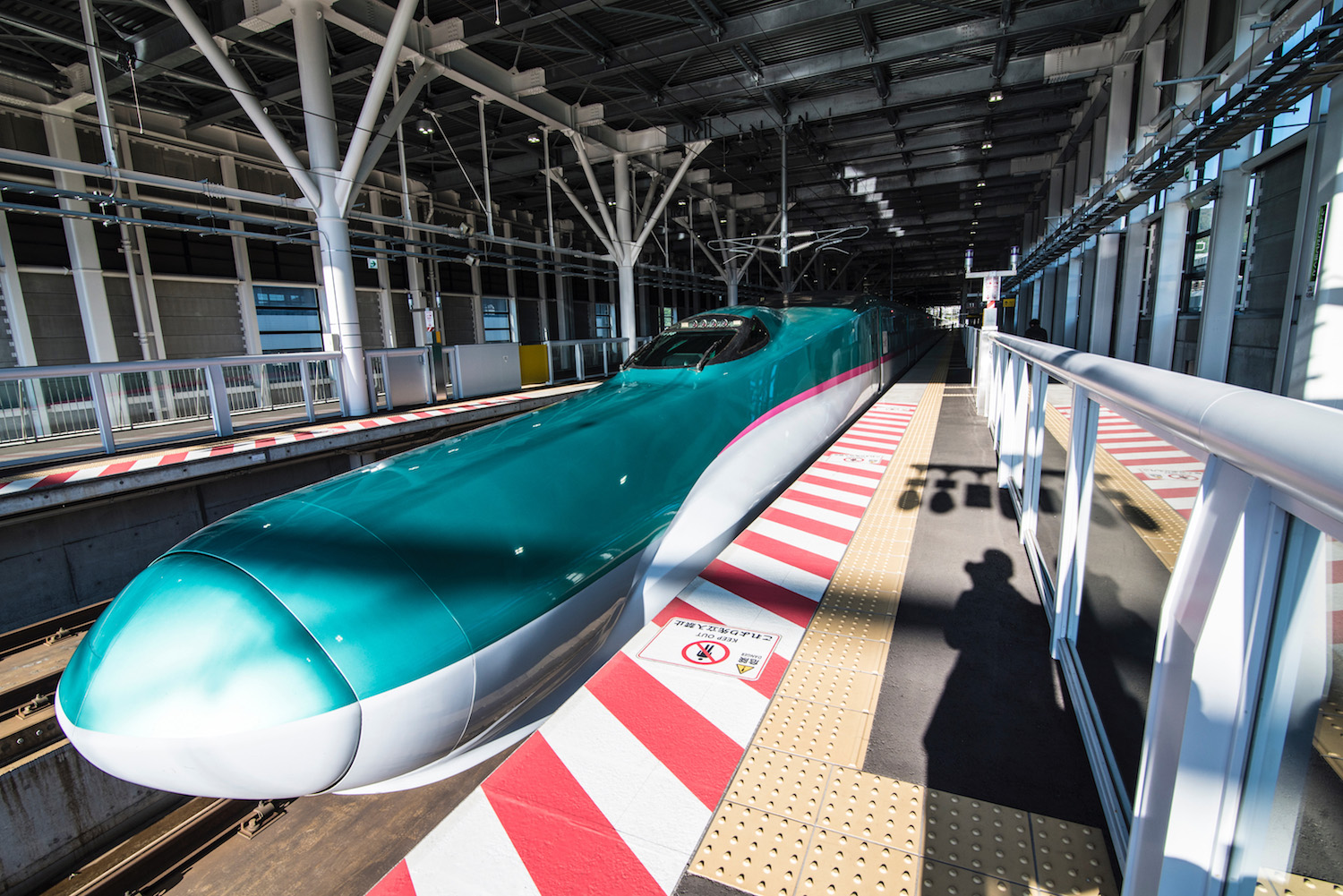 Japan's extensive train network is at once extremely intuitive and infinitely confounding, like many aspects of traveling in Japan. Once you order your Japan Rail Pass, the main tips for travel to Japan you're probably looking for relates to schedules, sequencing your itinerary and, of course, the super-fast Shinkansen. Many questions about travel advice Japan have to do with trains, but they're surprisingly easy to understand once you get the hang of planning a trip to Japan.
READ MORE: Train Travel in Japan
Air Travel in (and to) Japan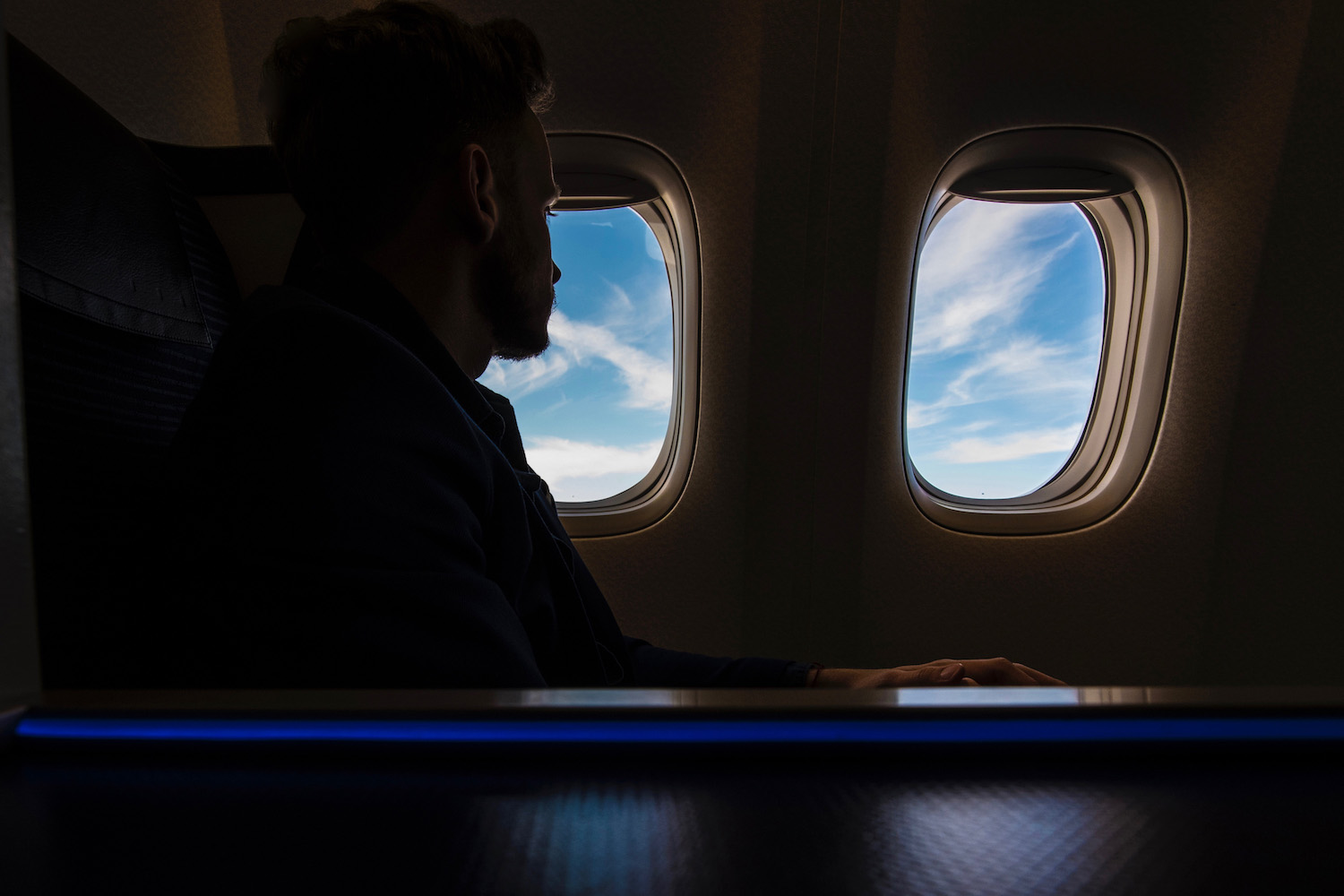 Not all flights to Japan are created equal, even if you can't afford luxurious business class experiences onboard Japan's two main airlines, ANA and JAL. Likewise, while trains will take you most places in Japan, it's sometimes a better better example of travel tips in Japan to take a short Japanese flight, though this can also entail some complication if you're unprepared to say "Konnichiwa" to Japan.
READ MORE: Domestic Flights in Japan
Urban Transport in Japan
The Tokyo Metro is the most ubiquitous public transit system in Japan, but even this is more complex than you thought. In addition to all the lines the proper Tokyo Metro has, there's a secondary system that's actually administered separately. This says nothing, of course, about urban rail and bus systems in secondary and tertiary cities of Japan, and all the Japan trip tips therein.
Japan Costs and Communication
Is Japan Expensive?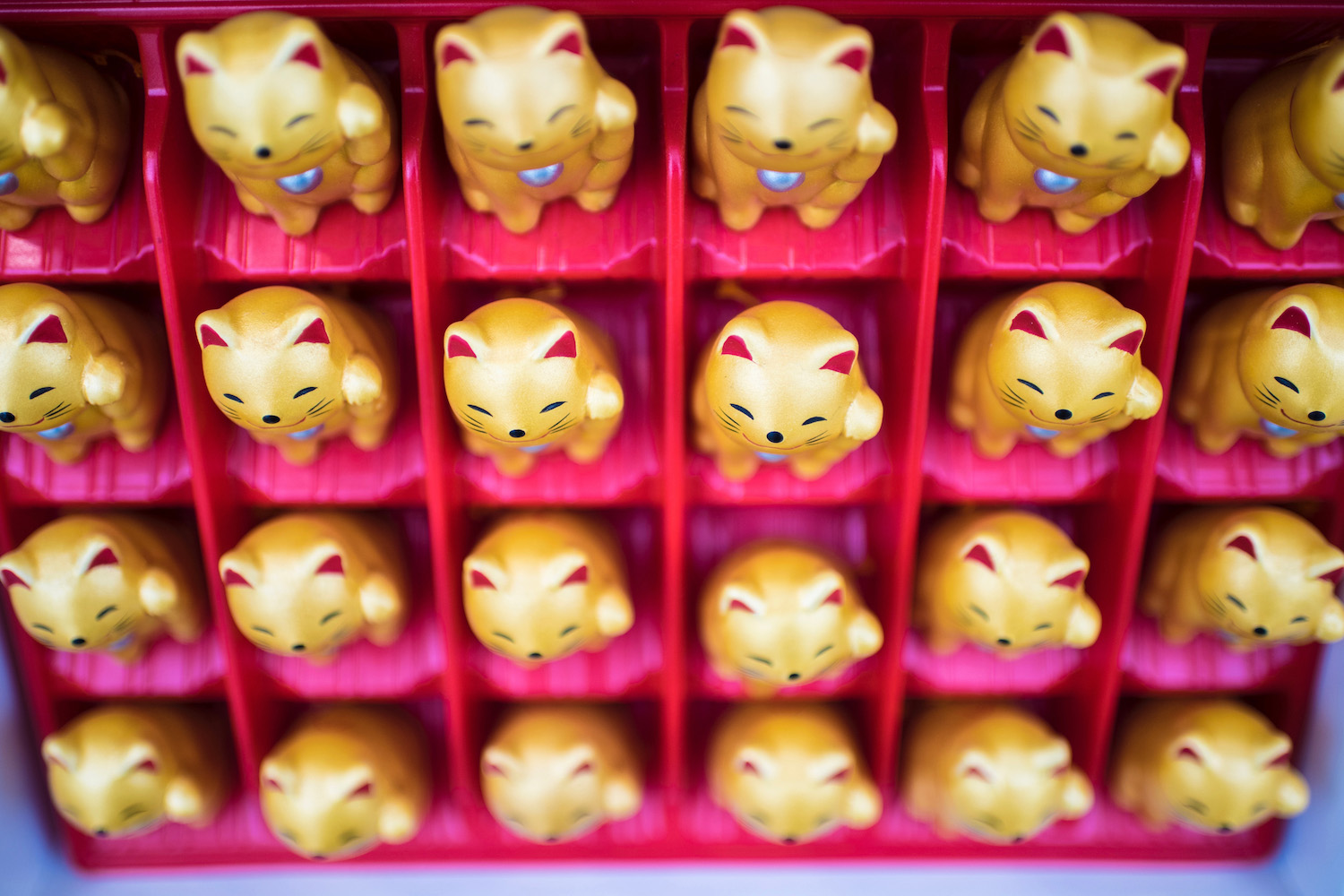 The cost of travel in Japan is a somewhat contentious topic, whether you're a budget traveler (believe it or not, this is possible) or are looking to optimize a luxury Japan itinerary. At minimum, you can plan to spend about $80 (¥8,000) per person, per day in Japan, though there's not a real limit to how high this cost can go. It's one of the easiest Japan travel tips to quantify, but among the hardest to contend with.
READ MORE: Is Japan Expensive?
Types of Accommodation in Japan
From the increasingly iconic Japan capsule hotels for budget travelers to Japan ryokans that can cost hundreds of thousands of yen per night, accommodation is one of the greatest contributors not only to the cost of your trip to Japan, but to the sum of your experience. The good news is that Japan accommodation is uniformly high quality, whether you sleep in a simple backpacker's hostel, a Tokyo boutique hotel, one of the best places to stay in Kyoto or at opulent Takaragawa Onsen in the Japanese Alps.
Japan SIM Cards and Wi-Fi Rentals
In the past, it was impossible to get a Japanese SIM card if you were a tourist, which would force you to get a Wifi rental in Japan instead. Thankfully, this arcane policy has been rolled back, though as is usually the case with tips for visiting Japan, Japan SIM cards are more complicated than it seems on the surface.
READ MORE: SIM Cards in Japan
Is Japan Safe?
Fukushima: Fact vs. Fiction
For many Japan-goers seeking travel advice Japan radiation is of the utmost concern. I'm not a scientist, but I also don't believe in online conspiracy theories and innuendo. While it's probably not advisable to hang out near the de-commissioned nuclear plant in Fukushima prefecture, one of my top Japan tips and tricks is that you're almost certainly not going to get cancer simply by visiting Japan. When asking is it safe to travel to Japan, radiation shouldn't be on your radar.
READ MORE: Is Japan Safe After Fukushima?
Earthquakes and Tsunamis in Japan
More broadly, when it comes to earthquake advice Japan travelers seem to be concerned. Here's a fact that should comfort you: Not a single building fell during the Great Tohoku Earthquake of 2011, though the tsunami tidal wave did knock down quite a few. Modern Japan is literally built with the objective of withstanding earthquakes, so Japan earthquake advice—and, in most senses, the answer to the question "is Japan safe?"—is not something you should worry about in the lead-up to your trip.
Crime in Japan
Japan is one of the safest countries in the world, which is why so many people are surprised when I tell them I got robbed there. Now, it wasn't an armed robbery or even a conspicuous one (I had a giftbag at my feet while waiting for a train at Himeji Station; when I went to board it was gone), but it was notable since it's the only time in more than a dozen trips to Japan that I experienced anything out of the ordinary. You don't need any Japan tricks to stay safe!
When to Visit Japan
It's a dream for most travelers that their trips would line up with Japan cherry blossoms, but in practice this is easier said than done. While Tokyo's sakura tend to reach full bloom during the first week of April, for example, the so-called "cherry blossom front" has already moved further north and east (or is still stuck to the city's south and west) by that point during certain years, particularly thanks to climate change.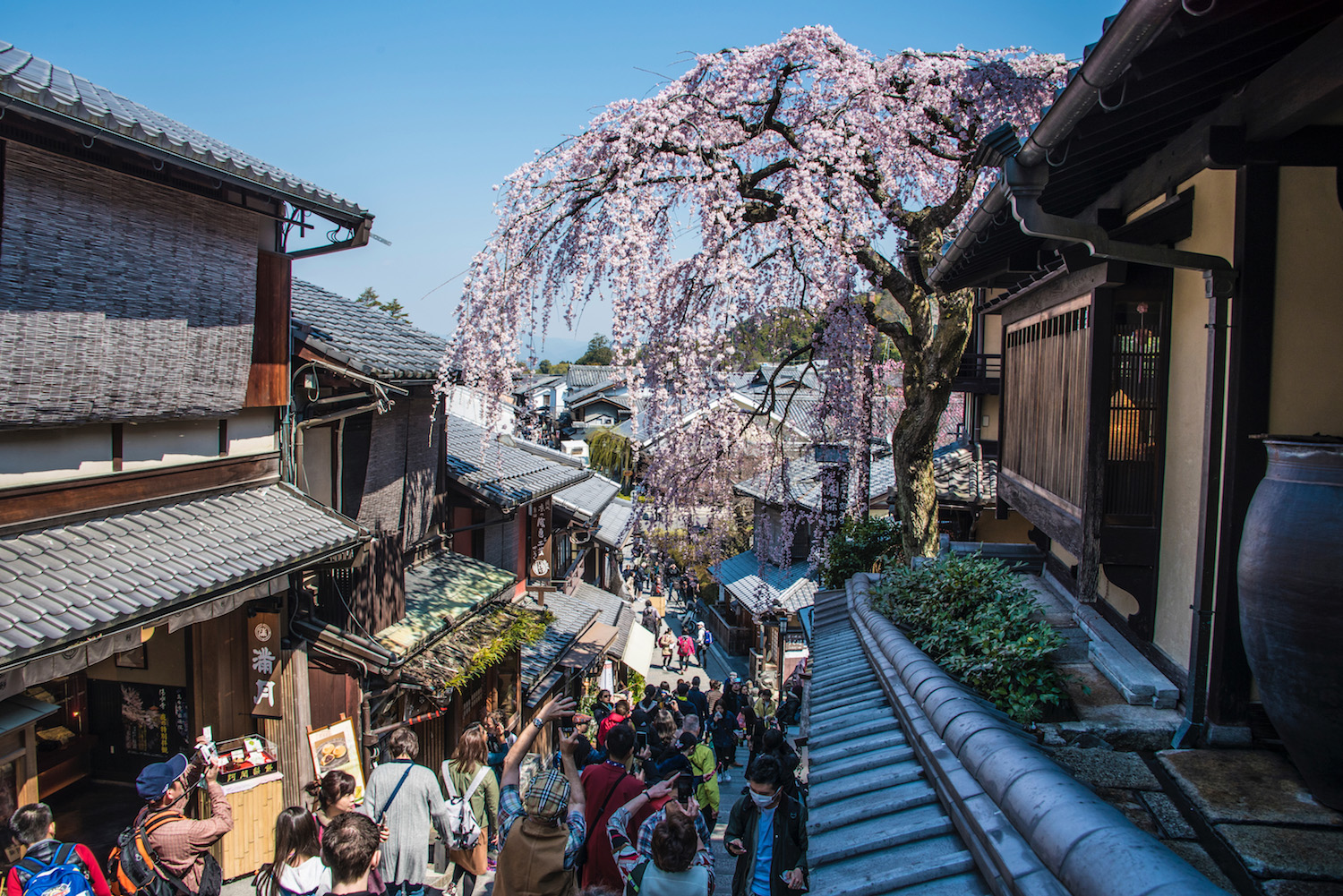 Fall colors in Japan are much less temperamental, though admittedly also somewhat tricky to see. The best time to visit Japan, therefore, is whenever you're available. Unless you have a highly seasonal experience in mind (Hokkaido skiing, for example), Japan is the epitome of a 365-day destination.
READ MORE: The Best Time to Visit Japan
Hire Me to Plan Your Japan Trip
These Japan travel tips are extensive, but they won't answer all of everyone's questions. While the majority of you will be able to choose Japan destinations and pick through my Japan trip ideas to come up with some of your own, some will need a little more help—potentially even a Japan trip planner.
That's where my custom Japan itinerary planning comes in. Whether you need a detailed, day-by-day plan for your trip to Japan, or simply want to talk through your ideas and assumptions with me on Skype, click here to learn more about the service I offer—Japan advice is just the beginning.