It dawned on me not long ago that I hadn't yet created a post about the best way to spend 10 days in Japan. And it perplexed me: This is perhaps the best short trip you can take to Japan—I planned dozens of 10-day trips to Japan in 2019 alone!
Assuming you can quickly your jet lag and hit the ground running, 10 days—a week and a half—allows you to pursue one of two paths: To stay primarily on the tourist trail (but without rushing as you'd need to do if you only had one week in Japan); or to devote the entire time to one of Japan's secondary regions, including islands besides the main one of Honshu.
Below, I'll talk you through a wide range of the best things to do in Japan for a trip of this length, including recommendations for when to visit and where to stay. Then, if you're open to staying longer, I'll entice you with additions and enhancements you can easily make to your trip.
The Best Time to Visit Japan
It's no secret that during March and April (cherry blossom season), Japan is at its most traditionally beautiful. This is also the most crowded time of year to visit Japan, however, with the possible exception of the autumn months of October (and, especially, November). In general, deciding when to visit Japan is always a trade-off between the beauty of your experience and the tranquility you're likely to experience (or not likely to experience) alongside it.
Indeed, with only 10 days in Japan, it might make more sense to visit during a less popular (but also stunning) time of year. Visiting Japan in winter is an interesting choice, for example, whether you're in snowy spots like Tohoku or Hokkaido, or in milder environs in Chugoku, Kyushu and Shikoku. Likewise, summer in Japan (assuming you don't make landfall at the same time as a typhoon) can be a lush and green time to visit, particularly if you're accustomed to oppressive heat.
Where to Go During Your 10 Days in Japan
Tokyo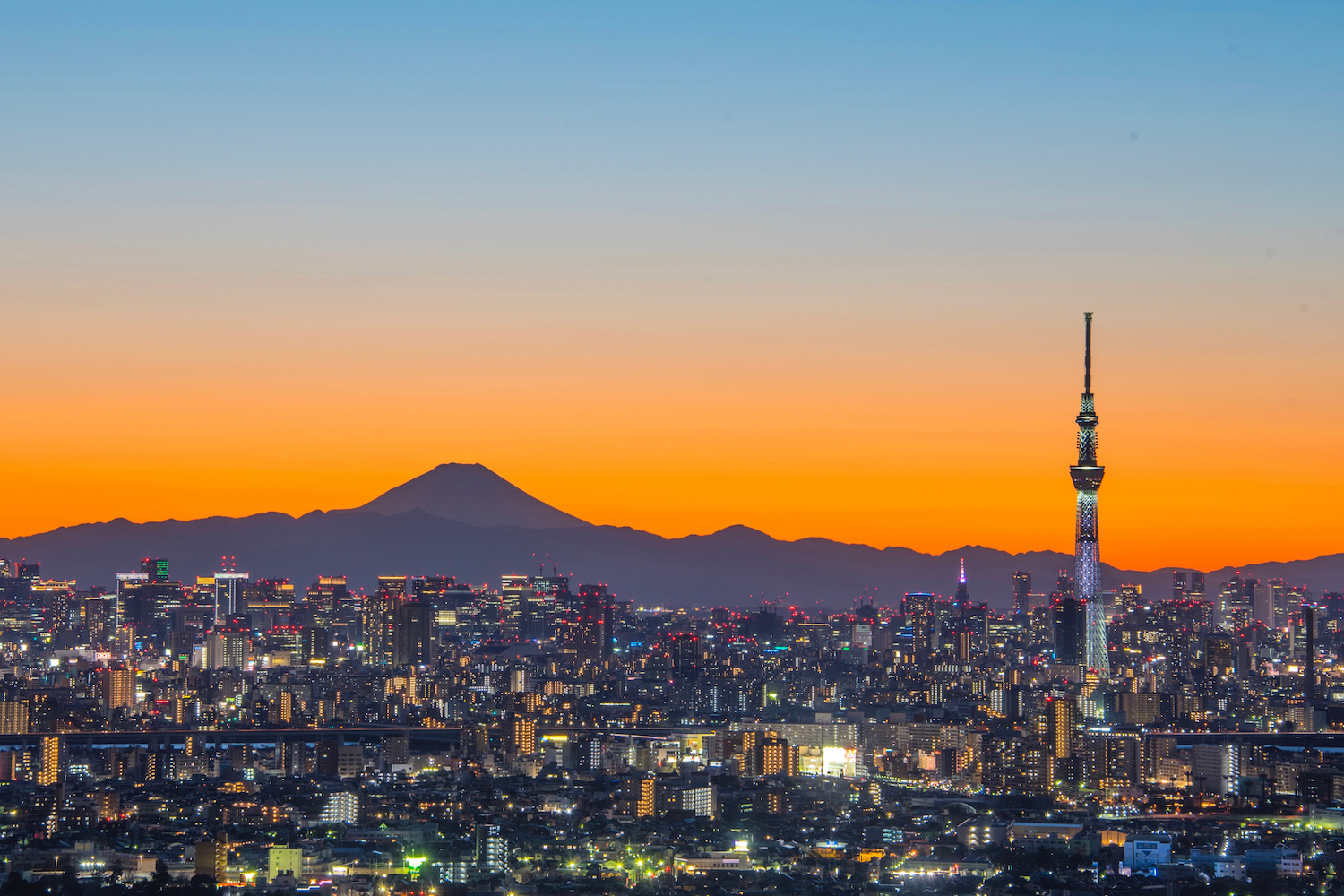 Most Japan trips begin and end in Tokyo—1o day ones are no exception. Of course, basing yourself in Tokyo for 2-3 days doesn't limit you to historical Asakusa, nor to the neon lights of Shinjuku and Shibuya. Tokyo makes an excellent base for day trips, whether you head north to enchanting Nikko, south to historical Kamakura or westward to the scenic Fuji Five Lakes region at the base of Mt. Fuji.
Kyoto and Osaka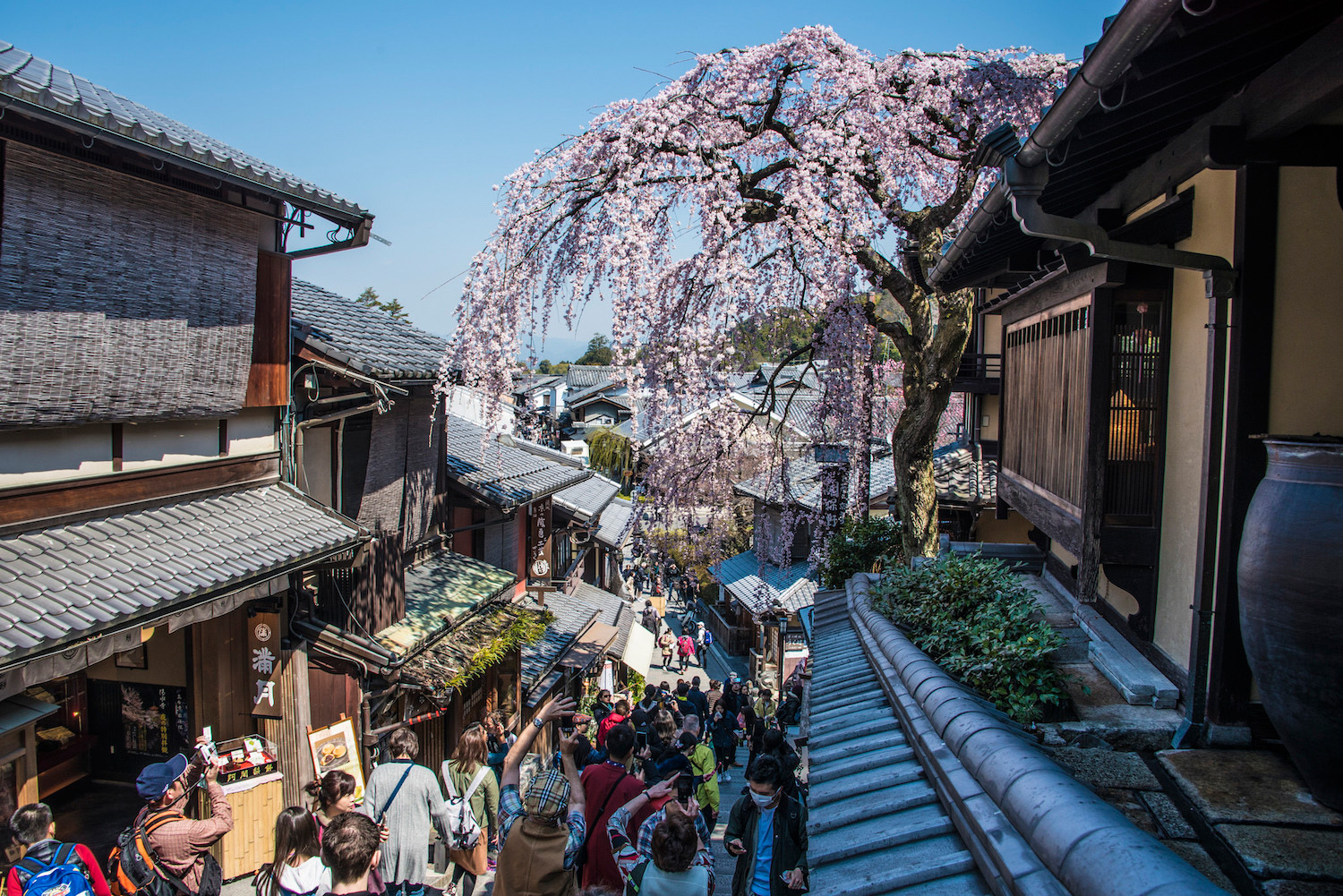 You might start your trip in Tokyo, but you will spend at least half of your Japan 10 day itinerary in the Kansai region, which focuses on Osaka and (for tourists, especially) Kyoto. Some tourists choose to base themselves in Kyoto the whole time, taking day trips to deer-filled Nara, Himeji Castle, underrated Kobe and even Osaka itself. Others split the time with three days in Kyoto and two in Osaka, or even base themselves for a night in temple stay atop Mt. Koya.
Hiroshima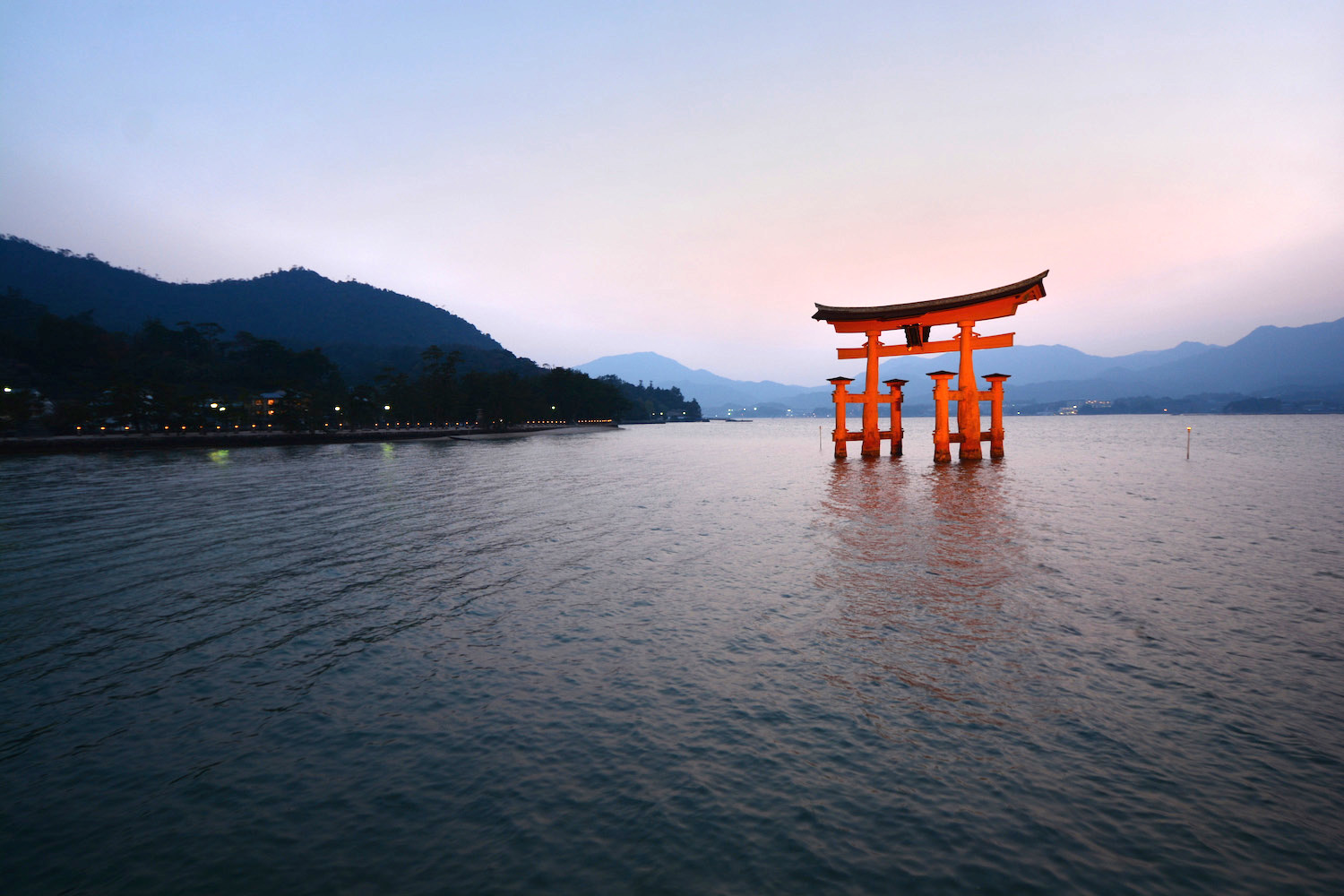 Is Hiroshima worth visiting? I would say "yes," although I would caution you against putting too much importance on a trip to the A-Bomb Dome, even if it is rather moving. My favorite places in and around Hiroshima include the "floating" torii gate of Itsukushima Shrine on Miyajima island, random okonomiyaki stalls in small alleys and in major shopping arcades and day trip destinations such as Kintai Bridge in Iwakuni.
Secondary Regions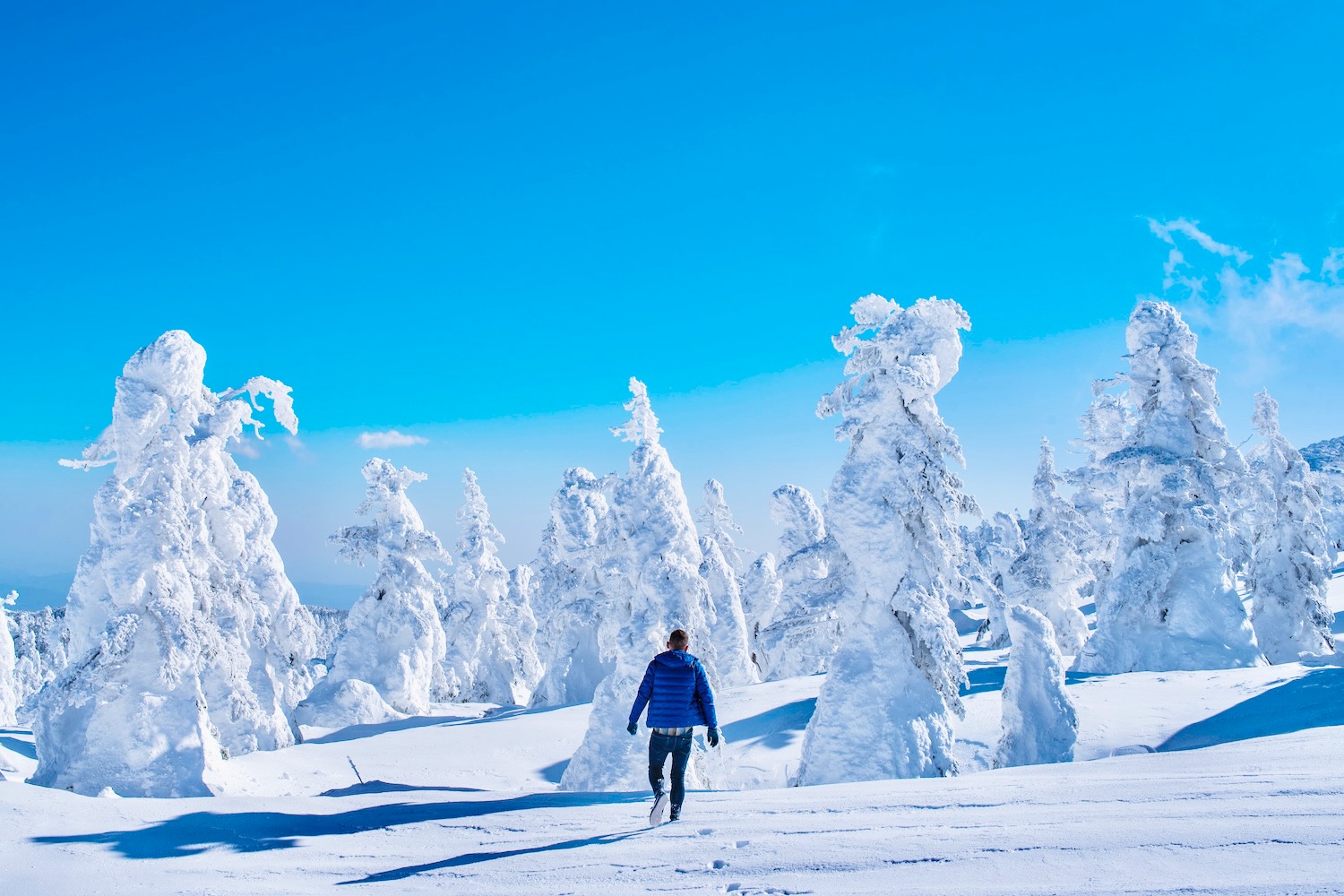 None of which is to say you have to spend your 10 days in Japan on its well-trodden path. Whether you're a jaded return visitor or an adventurous first-timer, 10 days is the perfect amount of time for discovering less popular regions of Japan. A sentimental favorite of mine is San'in, the northern half of the Chugoku region where you find Hiroshima. Another awesome choice is Tohoku, the part of Honshu between Tokyo and Hokkaido, which experiences perhaps the best-defined seasons in Japan.
Other Islands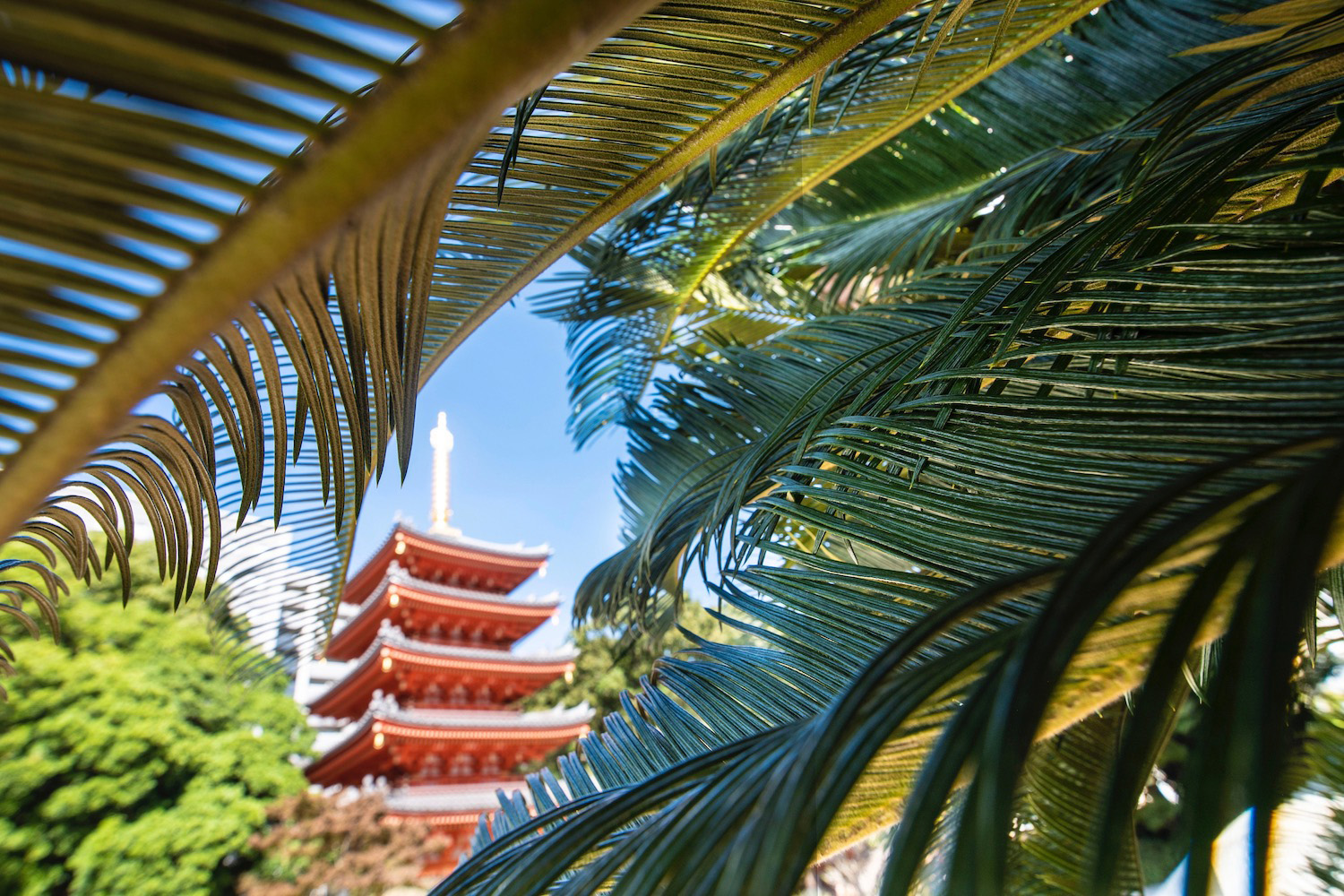 Another route to take, assuming you've already had enough of Japan's tourist trail for the time being, is to travel to an island besides Honshu. If you're visiting during winter, an obvious choice would be to head to the ski hub of Hokkaido, while islands such as spiritual Shikoku and eclectic Kyushu can offer a slight respite from crowds, even during busy times of year. The Okinawa archipelago, meanwhile, is Japan's most alluring choice for those craving beach time.
Where to Stay With 10 Days in Japan
A 10-day trip is short enough to leave room for a sizable hotel budget, whether you want to live it up at the best hotels in Japan or stay at more reasonable boutique properties. Since you'll only be spending a few days in each city, you can more easily justify the expense of staying at luxury hotels like the Tokyo Station Hotel and Kyoto's ryokan Tanoya. Or, if your budget is toward the lower end, reaching up to properties like Hotel Felice Akasaka in Tokyo and Ryokan Kyoraku near Kyoto Station.
This same logic applies, in theories, to Japan's secondary and tertiary regions, although your options for accommodation are simply going to be fewer and farther between. An alternative option would be to stay at various Airbnb apartments along your route, although I generally prefer this option if I'm going to base myself in one place for a few weeks or even months—this allows me to feel "at home."
Longer Trips to Japan
Japan travelers generally fall into two groups: Those who have a fixed amount of travel (due to work or other commitments); and those who might have longer, but just have a specific number in mind. If you fall into the latter category, I would encourage you to think about expanding your itinerary to two weeks in Japan. It might surprise you, but having even four more days in Japan can greatly enhance the quality of your trip!
Likewise, being able to spend one month in Japan (or even longer) will allow you to dig extremely deep into the country. This is true whether it's your first trip and you want to create a comprehensive itinerary, if you're returning and want to focus on small towns in Japan or lesser-visited regions like San'in and Shikoku, or whether you hunker down in Tokyo, Kyoto or Fukuoka to study the Japanese language, as I plan to do in early 2021.
Other FAQ About Seeing Japan in 10 Days
What should I do with 10 days in Japan?
With 10 days in Japan, you can arrive in Tokyo and, after spending 2-3 days in the capital, ride the Shinkansen westward to Kyoto. Stay 2-3 nights here as well; either continue west to Hiroshima for 1-2 nights before returning to Tokyo, or head back east immediately, stopping for a night or two in the Fuji Five Lakes region before touching down in Tokyo.
How much does it cost to go to Japan for 10 days?
As a general rule, I expect most travelers to spend between 100-400 USD per person, per day in Japan—sorry for the very wide range. As a result, a 10-day trip to Japan can cost anywhere between 1,000-4,000 USD per person, not including airfare, depending on the level of luxury at which you prefer to travel.
Is 10 days enough in Japan?
10 days is enough to enjoy a fulfilling, eclectic exciting trip to Japan, but it's not enough to see the whole country—it's not even closed. If you can only come to Japan for 10 days on your next trip, I hope you do so with the intention of returning one day.
The Bottom Line
10 days in Japan might just be the perfect amount of time to spend in Japan—at least, if you don't have the possibility to stay for longer. For first-time travelers, this will allow you to explore hot spots like Tokyo, Kyoto and Hiroshima without rushing through any of them, while return visitors to Japan can devote their week-and-a-half to secondary regions like San'in or Tohoku, or islands like Shikoku and Kyushu. Want to make sure you strike exactly the right note during your own 10-day Japan adventure? Commission a custom Japan itinerary—and let me sweat the details!