"Zao Fox Village," the driver outside Shiroishizao station confirmed as I sat down in his taxi, before I could even utter a word about my intended destination. I don't typically take cabs in Japan, but apart from twice-weekly shuttle buses on Tuesdays and Fridays, this is the only way to reach the infamous home of the internet's most famous foxes.
I use the word "infamous" deliberately—I'm not ignorant to the controversy that surrounds this place. In fact, as the car wound its way up the mountain, thoughts about the ethical implications of my sojourn swirled around me like the increasingly heavy snow.
Is the Fox Village in Japan Cruel?
A strong urine smell was hanging in the air as I got out of the taxi, which surprised me since it dropped me off a short walk from the main entrance. I tried not to draw any premature conclusions, however, choosing to focus on positive things, like how vociferously the official rules I read after buying my ticket discouraged even attempted interaction with the foxes.
On the other hand, for a person who had literally Googled "is Zao fox village in Japan cruel?" just moments before, the first thing I saw upon entering the ticketed area of the park—one un-supervised fox on a chain, and two adjacent to him in very small cages—was far from encouraging. The odor of piss was almost overpowering by this point.
After walking in a semi-circle past a few dozen cages, I passed through a second door, which took me "outside" to the place you'd probably recognize from YouTube videos. The foxes here were free to roam about, though I'd been lying if I said they were all behaving normally.
About 70% of the animals were crowded beneath the feeding platform, like domesticated dogs hovering around the kitchen able just after dinner had been served. But the others hid in wooden crates, slinked behind tree trunks or ran through the series torii gates that snakes down the hill, usually all by themselves, seeming withdrawn or even paranoid as they sat or roamed.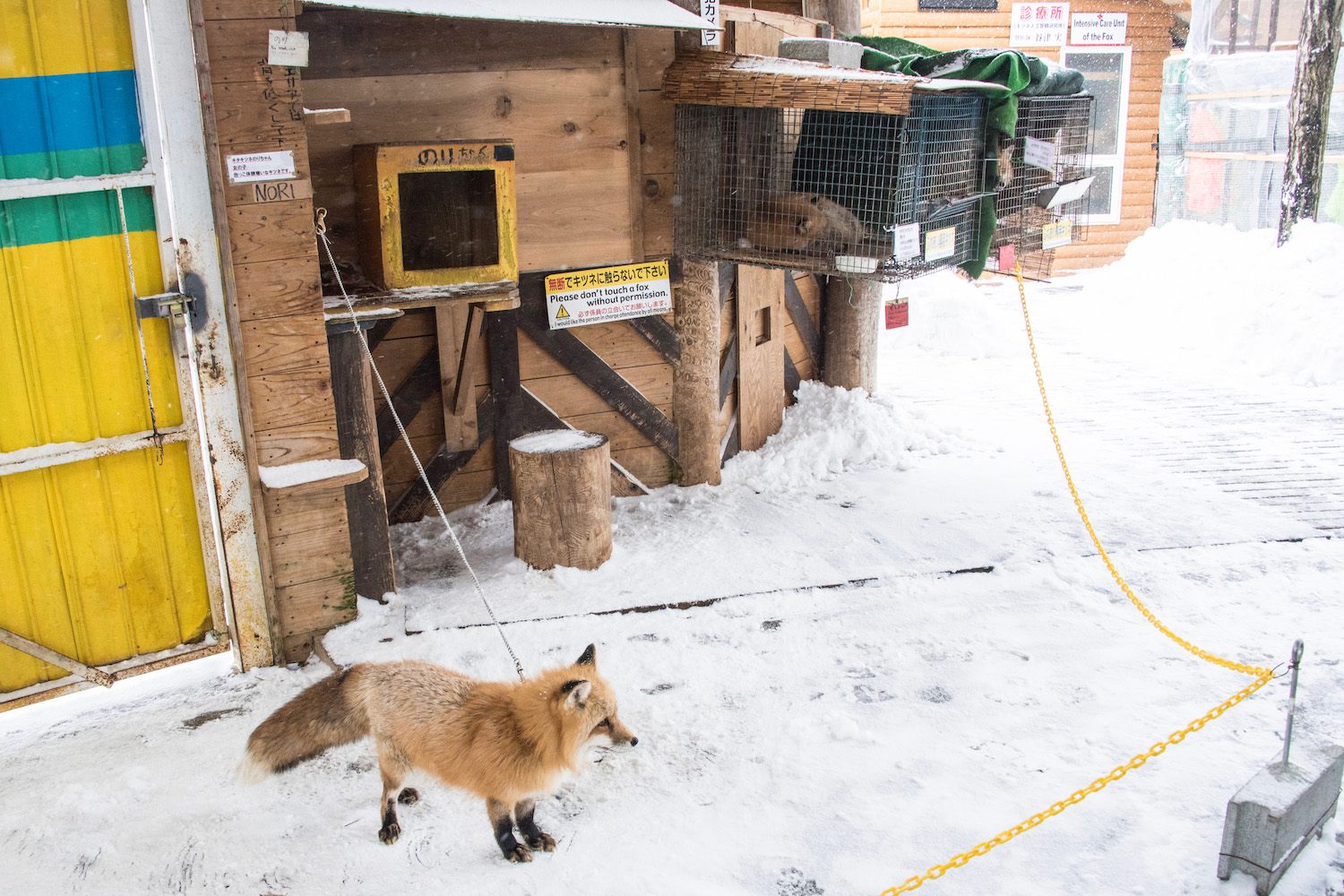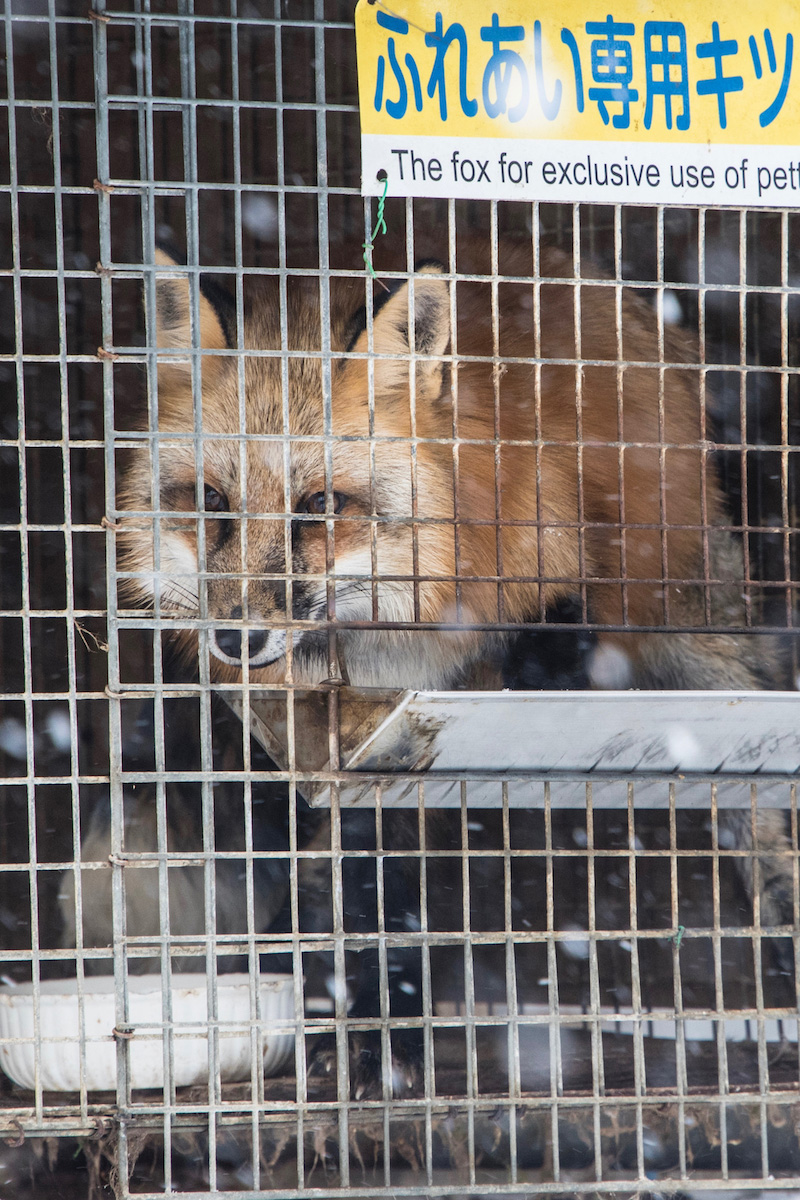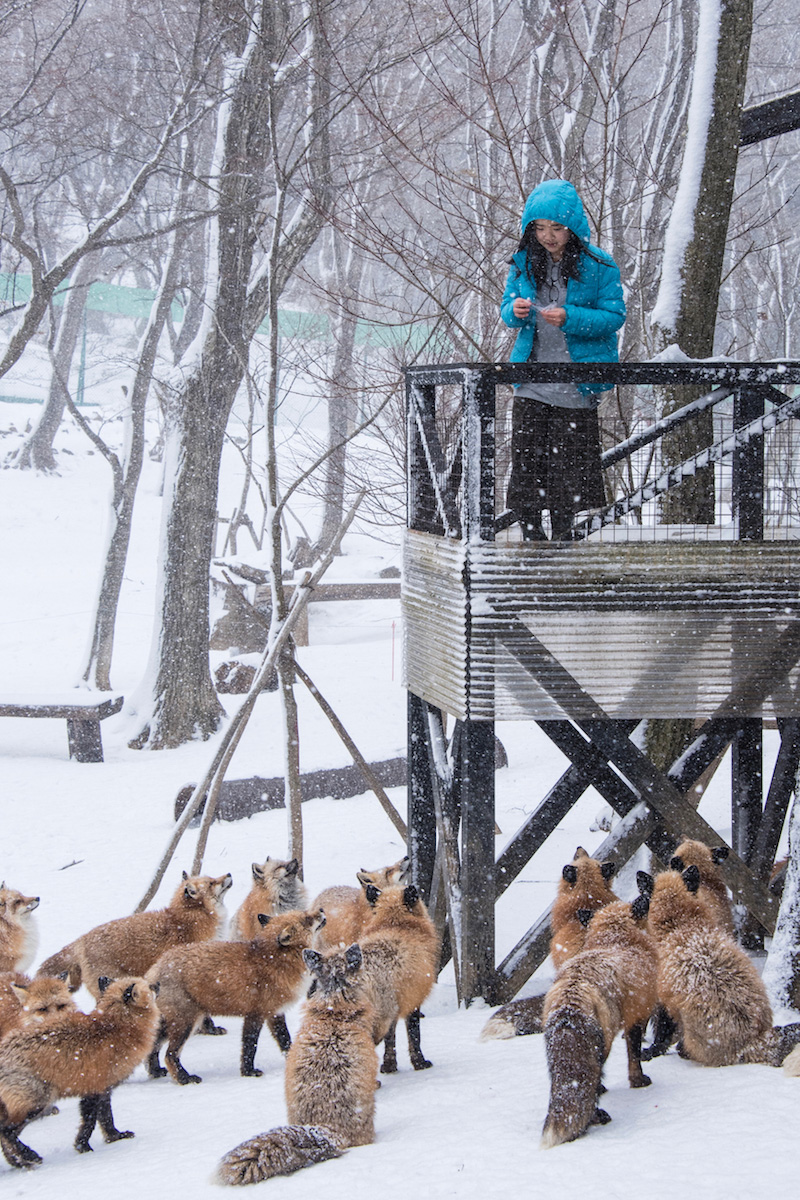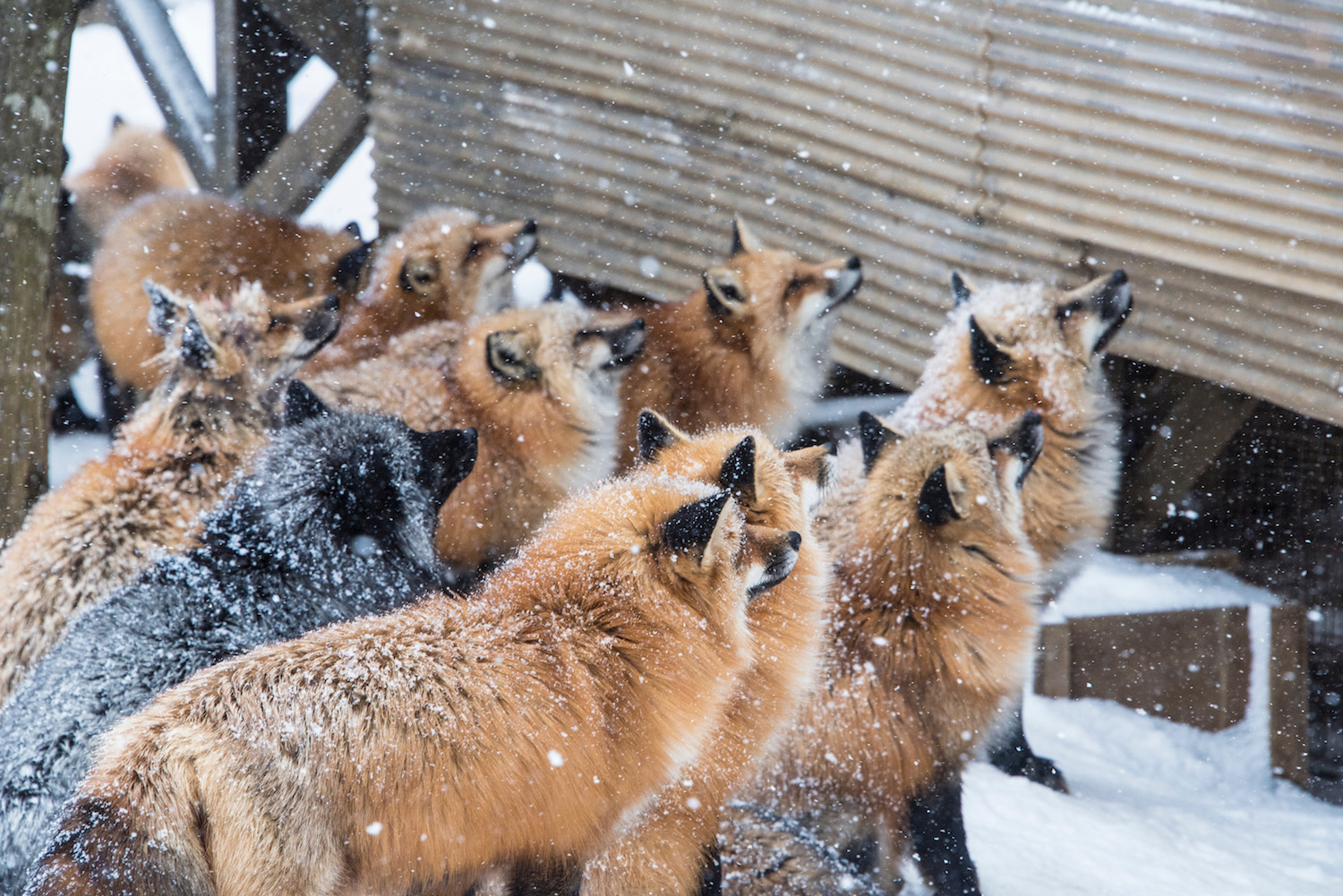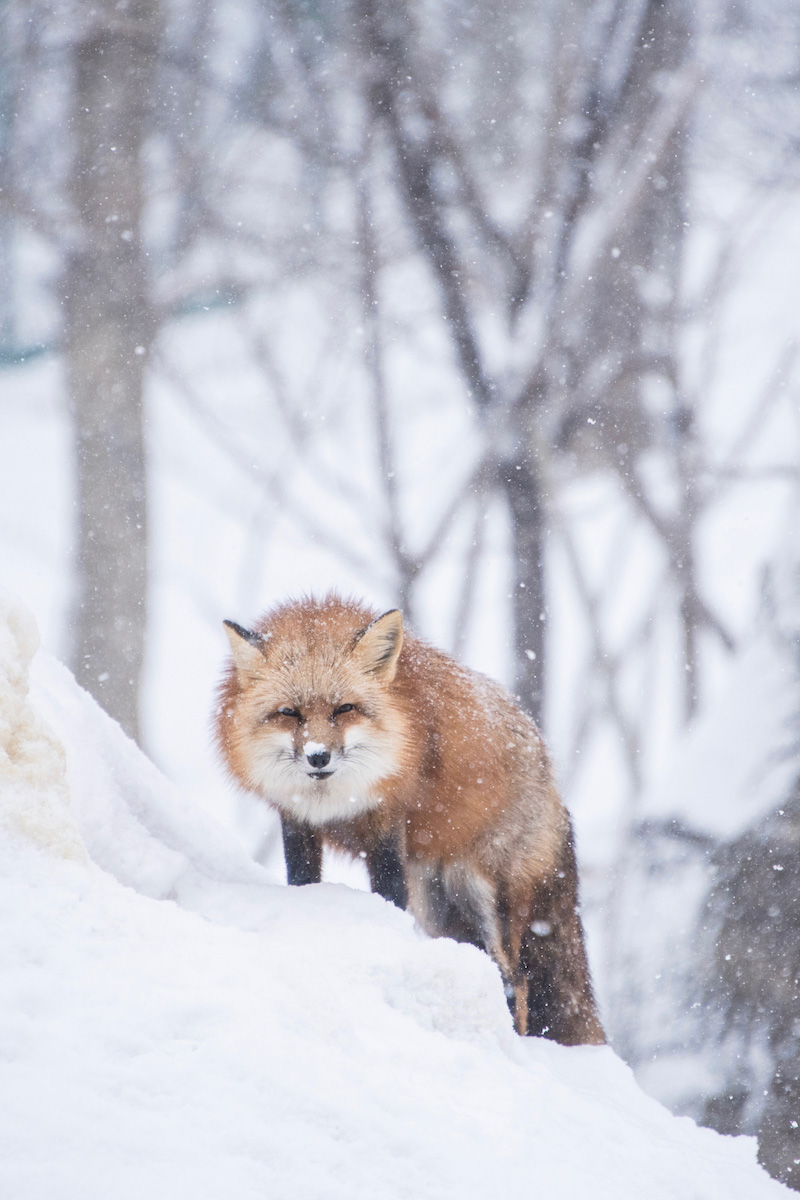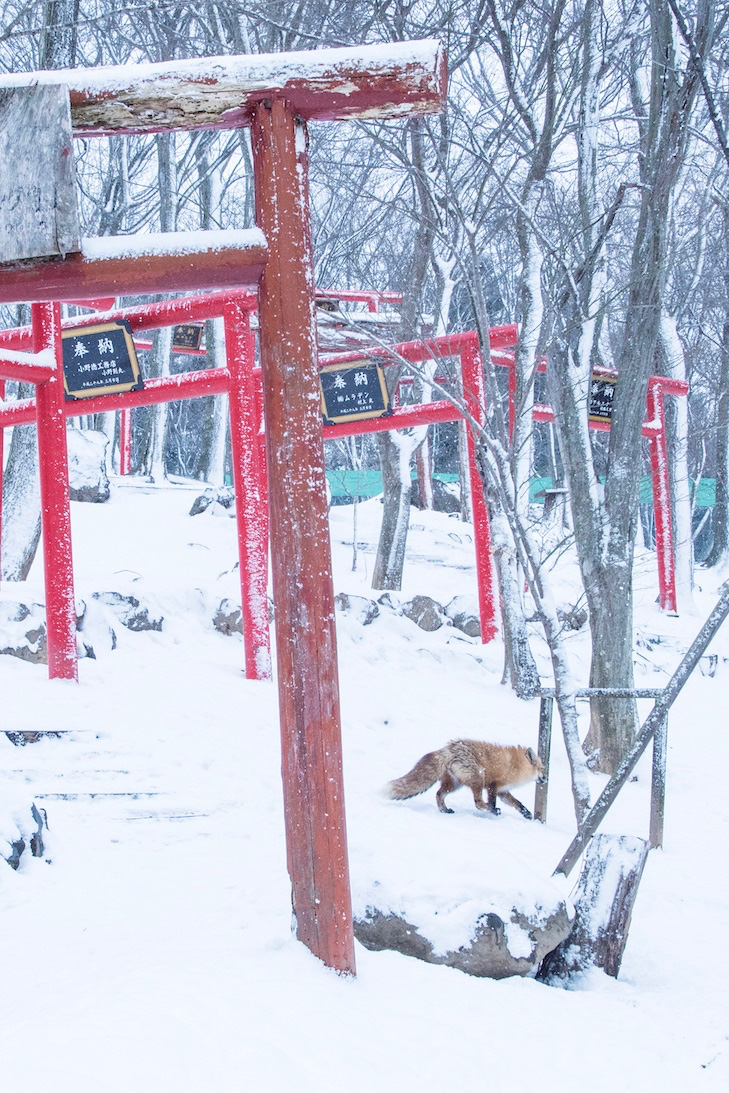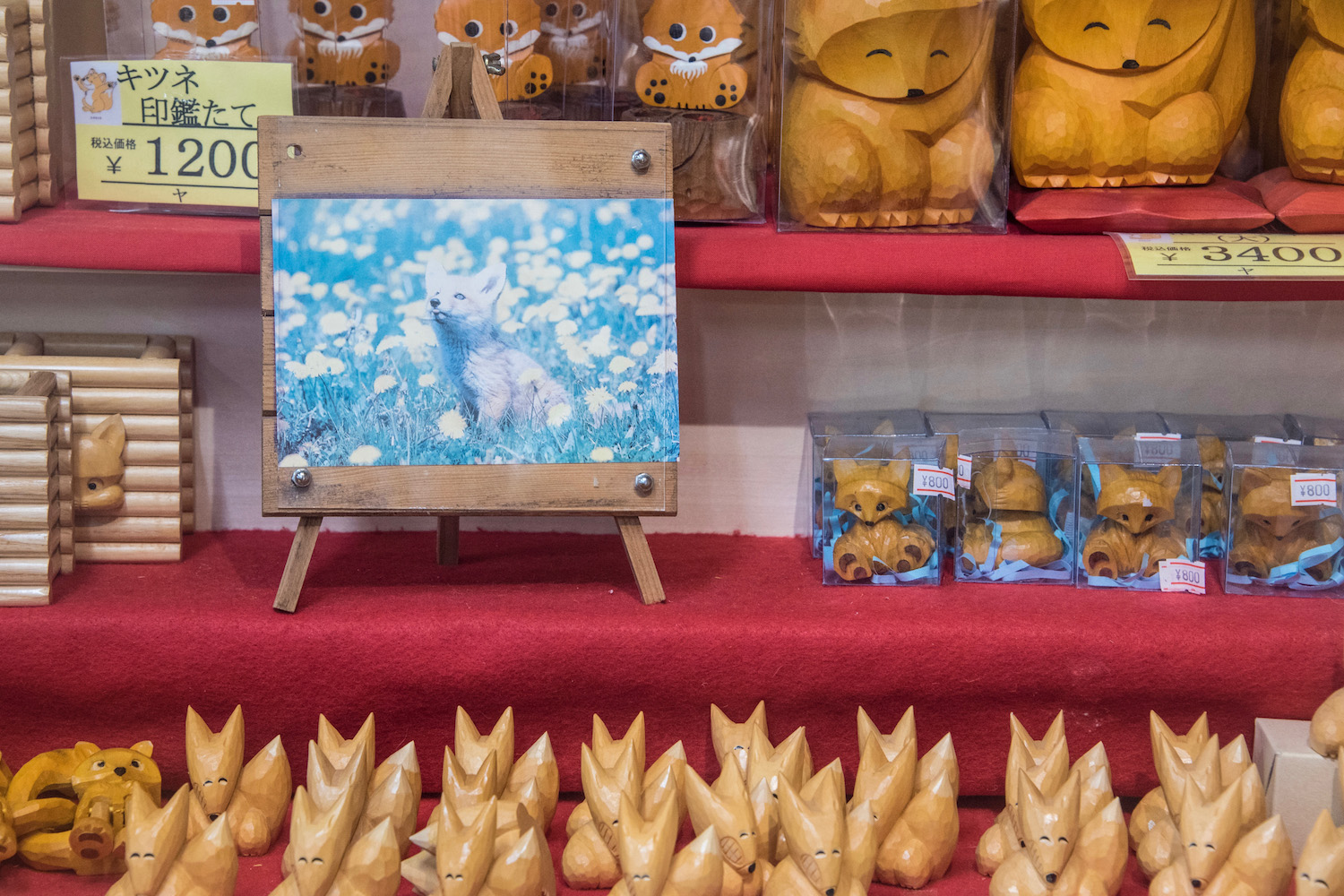 Fox Behavior
Maybe you're looking for something that isn't there, I scolded myself about halfway through Zao Fox Village, which was much more sprawling than I expected it to be. I don't really know much about fox behavior, after all, and although the smell of ammonia never really became less pervasive, these creatures didn't live in conspicuous filth.
But I was conscious of my own hypocrisy. Whether I later attempted to chalk it up to investigation or something equally self-righteous, I'd ultimately come to fox village Japan get photos for an article, even if said article ultimately makes people think twice about following in my footsteps.
Standing in front of the Kitsune shrine to which the gates led, I spotted two girls I'd first seen upon disembarking the Shinkansen at Shiroishizao. I'd speculated they might be coming here, but chose to shoulder the entire ¥4,000 cost of the one-way cab ride, rather than lose face in the even that my assumption was wrong.
By this time the wind had chapped my face the same red color as the shrine, and I'd gotten most of the shots of Japan Fox Village I imagined I'd want for this blog post. Any uncertainty I had about whether it was time to leave the fox village dissolved as I made my way down the hill, slipping and falling on my ass in front of god (well, Inari Okami) and everyone.
On the Same Page
Having passed through the well-stocked gift shop one my way out, I noticed a small grilled with foil-covered sweet potatoes and decided to snack on one while I waited for my taxi. Just then, I saw the two girls again.
It was actually the cashier who recommended we ride together. "He's traveling alone," she told one of the them, in Japanese. "You can all go together."
During the short ride, I learned that the two were old college classmates, and that one (who was from Taiwan) had come to Japan to visit her friend, who was from Nara but lives in Tokyo. We spoke a great deal about travel, though oddly not one of us spoke a single word about our experience at the Japan fox village.
The Taiwanese woman in particular seemed interested that I operated this website, so I passed both of them cards as we were sorting out payment at the end of the ride. Even then I wondered whether they'd gotten the impression I did from the experience—their silence suggested to me that we were on the same page.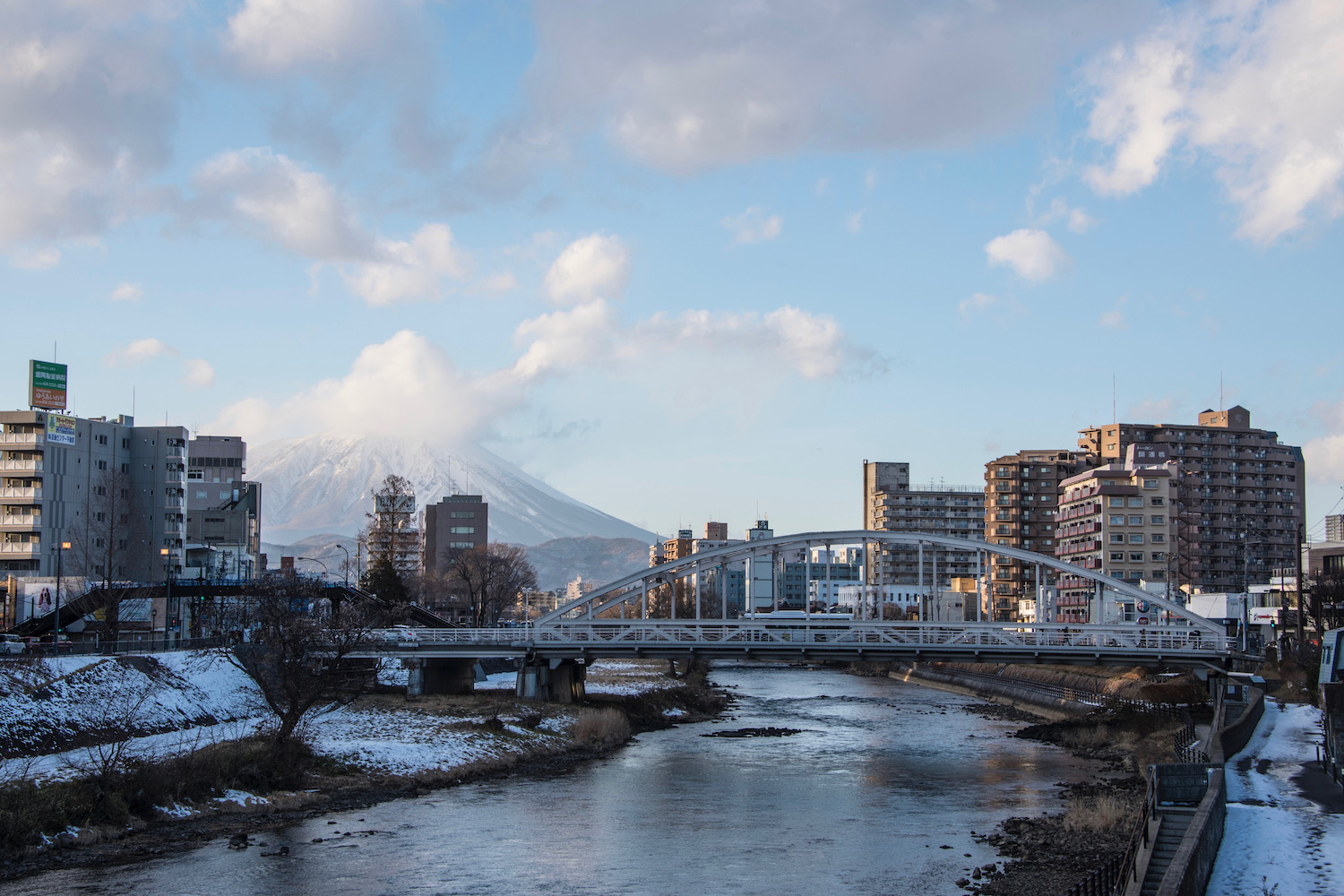 The Bottom Line
But then, what page was I on? Certainly, there were some animal care-related issues, at least compared to norms in the United States and Europe. On the other hand, it was difficult to put the infamous home of the internet's most famous foxes into the same category as, say, tiger temples in Thailand, or any of the many horrifying zoos throughout developing Asia.
After arriving in the beautiful (but freezing) city of Morioka, where I'll be basing myself for my next couple of days, I took in a view of Mt. Iwate over the Kitakami River before sitting down for a steaming plate of miso-flavored ja ja noodles. I'm still on the fence about the issue of fox village Japan cruel—are you?