It was only because of a wild hair, on my way back from Ashikaga Flower Park one afternoon in early May, that I even bothered to stop at Omiya Bonsai Village before returning to Tokyo.
A wild hair, and a seed planted by a recent client, a bonsai enthusiast who was adamant about visiting the village the prior autumn. Prior to that, I feel somewhat embarrassed to admit, I honesty hadn't known that any such place existed.
Regardless, my afternoon in Omiya was auspicious: I just so happen to come during a festival that only takes place a few days out of the year. But more on that in a second.
How to Reach Omiya Bonsai Village
Regardless of why you want to come, Omiya Bonsai Village is extremely easy to reach. Upon arriving at Omiya Station (where literally every northbound Shinkansen from Tokyo stops), simply transfer to the Tobu Urban Park Line and ride it to Omiyakoen Station. From here, the village is just 10 minutes due north by foot. You quite literally can't miss it.
Because of its strategic location, you can actually combine this with a day trip to Nikko. Simply get off the bullet train either on your way to or from Utsunomiya (the nearest Shinkansen station to Nikko) and spend an hour or two admiring the Bonsai. Note that if you don't have a Japan Rail Pass and/or otherwise decide to ride a Tobu Limited Express train nonstop from Tokyo to Nikko, this becomes a bit harder, logistically peaking.
What to Do in Omiya Bonsai Village
Visit Bonsai nurseries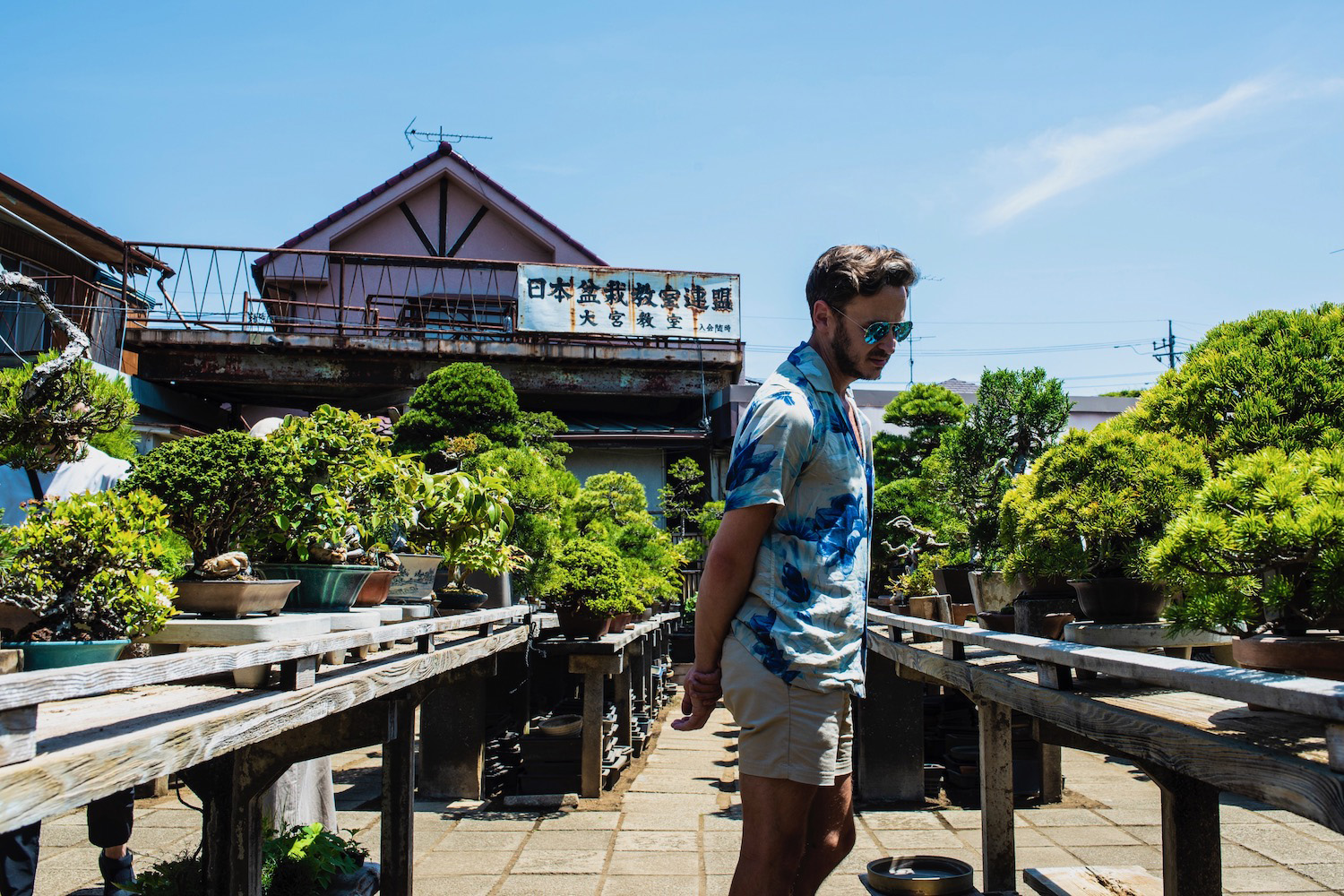 Not surprisingly, the most popular activity in Omiya Bonsai Village is touring (and, in most cases, shopping at) bonsai nurseries. While you can easily hop between these without using GPS, some of the popular names to look out for include Kyuka-en and Toju-en.
Explore the Omiya Bonsai Art Museum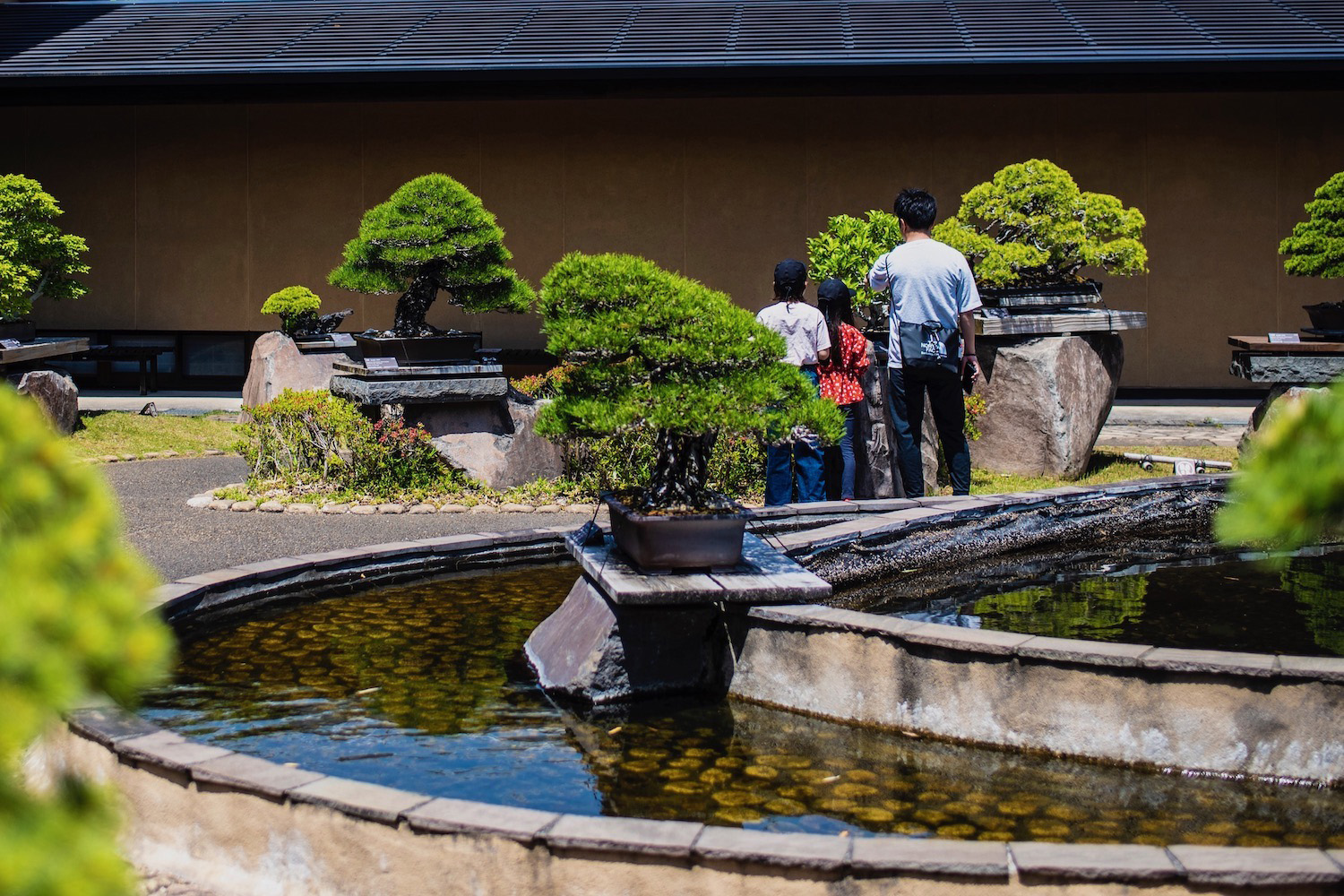 If you don't have any desire to own a bonsai but simply want to learn about the art, the Omiya Bonsai Art Museum is a must-visit. The interior of the museum displays some truly amazing (and ancient!) bonsai, telling the stories therein. The outside, meanwhile, is more of a garden.
Eat at a (sort of) Bonsai-themed restaurant
I'll be honest: I didn't find most of the menu at Bonsai Restaurant (original name, I know) to be especially bonsai-themed. With this being said, the simple shokudo meals on offer here make the perfect companion to a morning of afternoon of sightseeing—I love the tuna donburi.
Appreciate the House of the Four Seasons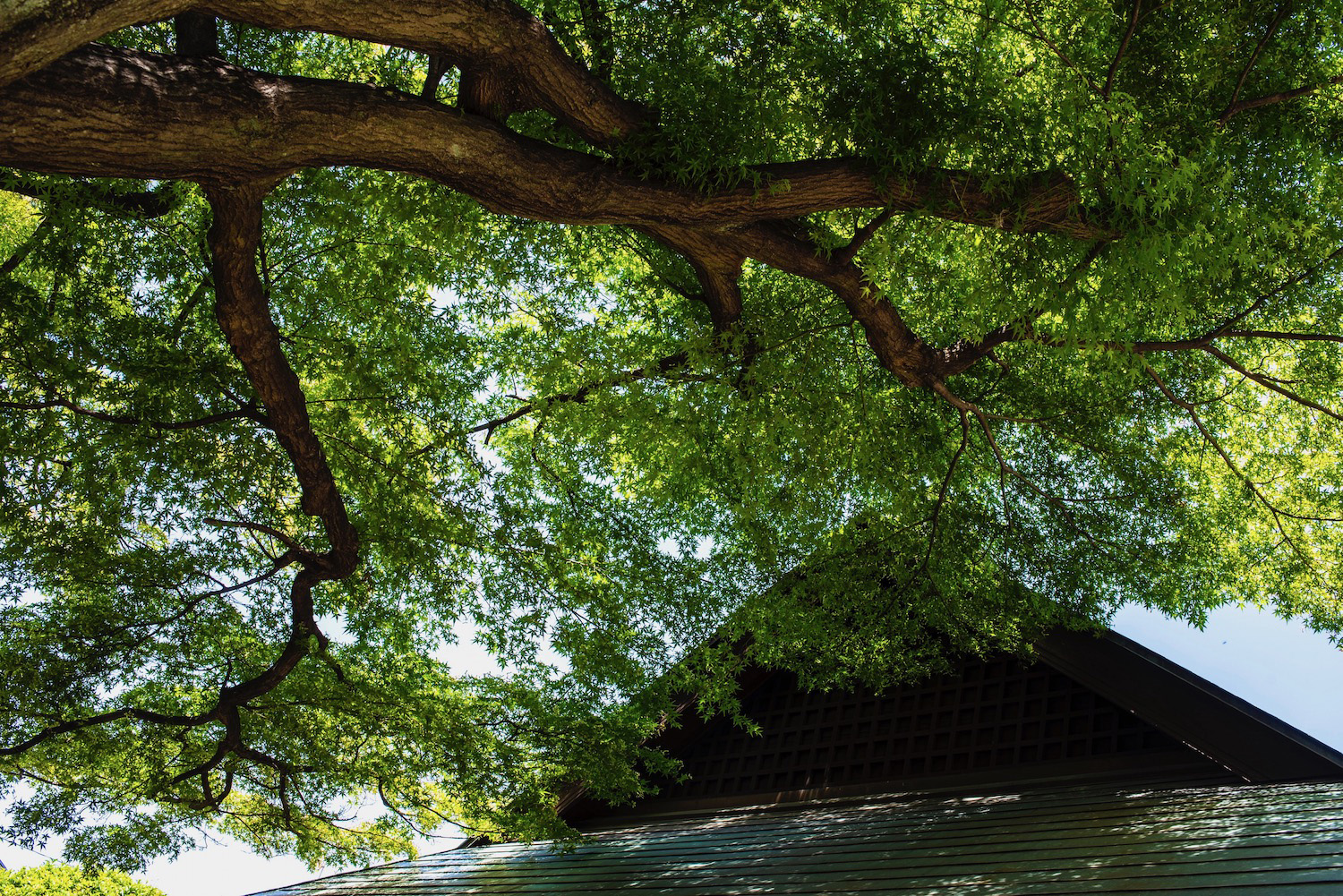 Another spot nestled right within the heart of Omiya Bonsai Village is the House of the Four Seasons. As its name suggests, the vegetation within its grounds changes depending on the season, from momiji (which are deep green in summer and fiery in autumn) to sakura trees, and sloping roofs that catch rare snow in the winter.
Attend the Grand Bonsai Festival (if you can)
I don't usually advise visiting Japan in early May, on account of the national "Golden Week" holiday. If you do happen to come, however, one potentially unexpected benefit is the Grand Bonsai Festival, which takes over Omiya's streets. Literally dozens of bonsai growers are selling their plants—and not just matsu (pines) either.
Is Omiya Bonsai Village Worth Visiting?
I'll be honest: I didn't know that a Bonsai City in Japan existed until very recently. And had it not been for my private client, I might never have learned of it. Frankly, I'm not sure I would've even thought to search for it. While I find bonsai to be very beautiful, my interest in the art form just isn't serious enough to seek them out in an intentional way.
On the other hand, if you've happened upon this article but aren't a huge bonsai fan, I still think Omiya Bonsai Village is worth a trip. Certainly, if you have a spare half or full day in Tokyo and need a way to occupy it, riding the Shinkansen up to Omiya is a no-brainer. If you're going to be here in early May when the festival is taking place, I'm even more in support of this idea.
Other FAQ About Omiya Bonsai Village
What is Omiya famous for?
Omiya is famous primarily for being the largest Shinkansen hub north of Tokyo. While Omiya Bonsai Village is well-known among gardeners, I would say it's not famous (or even especially well-known) among general travelers to Japan.
Where is Bonsai City?
Japan's "Bonsai City" is located in Omiya, which is just north of Tokyo—it's the next bullet train stop, in fact. From Omiya Station, you ride the Tobu Urban Park Line to Omiyakoen station, then proceed about 10 minutes northward on foot.
What does Omiya mean?
There are two answers to this question. The city of Ōmiya (notice the long "o") means "big (or grand) shrine." Omiya, more generally, simply refers to any kind of shrine, with "o" (お in Japanese) simply an honorific prefix applied before certain nouns.
The Bottom Line
Omiya Bonsai Village is a worthwhile excursion from (or back to) Tokyo, even if you aren't especially into bonsai—and especially if you happen to be in the area around the first week of May. Located just 15 minutes from the Omiya Shinkansen hub, explorable within a couple hours and almost completely devoid of foreign tourists, it's one of the most ideal day trips from the capital, not to mention a refreshing alternative to more crowded ones like Nikko and Kamakura. Need help putting together the logistics of your next Japan trip, whether or not Omiya Bonsai Village is on your radar? Consider hiring me to plan it.