For many travelers, Osaka cherry blossoms are an afterthought—which makes sense, given how often Osaka itself is an afterthought. People truly don't know what they're missing.
But I digress. Even if you're not already in love with Japan's second city like I am, Osaka in spring is a perfect time to begin the affair, particularly if you can time your trip to coincide with peak bloom of the cherry blossoms.
So, where can you see cherry blossoms in Osaka, and when? Well, in addition to listing places to see sakura in Osaka, I'll also explain how to make sure you travel at the best time. Keeping reading!
When is Osaka's Cherry Blossom Season?
As a general rule, you should plan on being in town during the first week of April if you want to catch the Osaka sakura at their most beautiful. Of course, there is a great deal of variability in catching mankai (full bloom) in general—Osaka is no exception. For instance, while the "average" full bloom date in Osaka is around April 4 or 5, it is frequently early, and sometimes late. I remember I visited on April 4 back in 2017, and the flowers were still several days from full bloom!
If you want to see an Osaka Castle full bloom (or enjoy mankai anywhere else in Osaka), keep your travel plans as flexible as possible as late as possible. Namely, weather in the last couple of weeks of March can have a dramatic impact on whether forecasts that start coming out in early March hold true. If it's unseasonably cold or warm (you'll want to read up on averages to see whether either are true!), this could speed up or slow down the bloom.
The Best Places to See Osaka Cherry Blossoms
Osaka Castle
Seeing the Osaka Castle cherry blossoms is a revelation, even if you've visited the castle frequently during other times of year, as I have. Whether you explore the outer castle grounds and Nishinomaru Garden, or marvel at the trail of sakura trees leading up to the keep, Osaka Castle looks gorgeous in pink. TIP: Visit the nearby Osaka Museum of History, which sits on the 10th floor, to take in a panorama of Osaka Castle in cherry blossom season!
Sakuranomiya Park
Another popular place to enjoy Osaka hanami is right up the O River from Osaka Castle—you can actually see it framed by the flowers! I'm talking, of course, about Sakuranomiya Park, which sits just north of the Sakuramiya Bridge along the banks of the river. One thing I love about this spot is the sheer number of cherry trees. It never gets too crowded to enjoy—everyone can more or less get a tree to themselves!
Osaka Mint Museum
Yet another gorgeous spot to see Osaka cherry blossoms is the Osaka Mint Museum, which sits on the west bank of the O River just across Sakuramiya Bridge. One thing that makes this place so special is the different species of cherry trees, which means that the totality of the full bloom period is relatively long. Note that since this is a paid museum, cherry blossom viewing occurs according to schedules published on its website.
Shi-tenno-ji
Osaka's most famous temple is not generally famous for its cherry blossom viewing. To be sure, there aren't many trees located immediately around the famous main pagoda or hall. However, if you walk around the larger grounds of Shi-tenno-ji and explore a bit, you're sure to find some sakura at full bloom. Well, assuming you're in town at the right time!
Expo '70 Commemorative Park
If you're looking for a sakura tunnel on Osaka, then the Expo '70 Commemorative Park is where you'll want to head. A lush and massive garden that stands in honor of the 1970 World Expo (big shock), this place is actually located quite far from Osaka's city center, on the Osaka Monorail or Saito Line at Bampakukinenkoen in the northern suburb of Suita.
Osaka Cherry Blossom Pictures
Some of you have already seen my more generic sakura pictures post—if you haven't, you should! Below, however, are my favorite shots I've taken in Osaka during this wonderful time of year: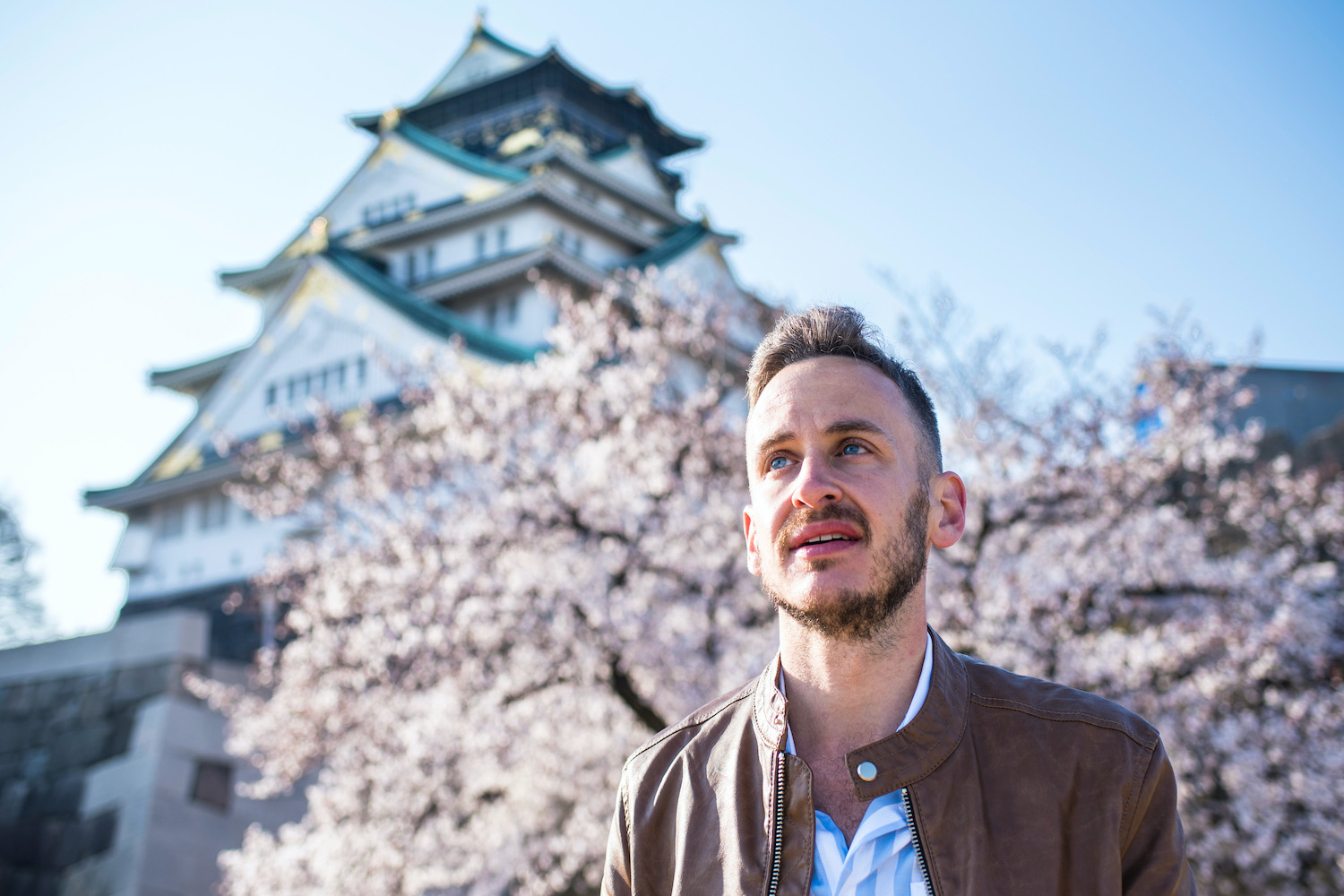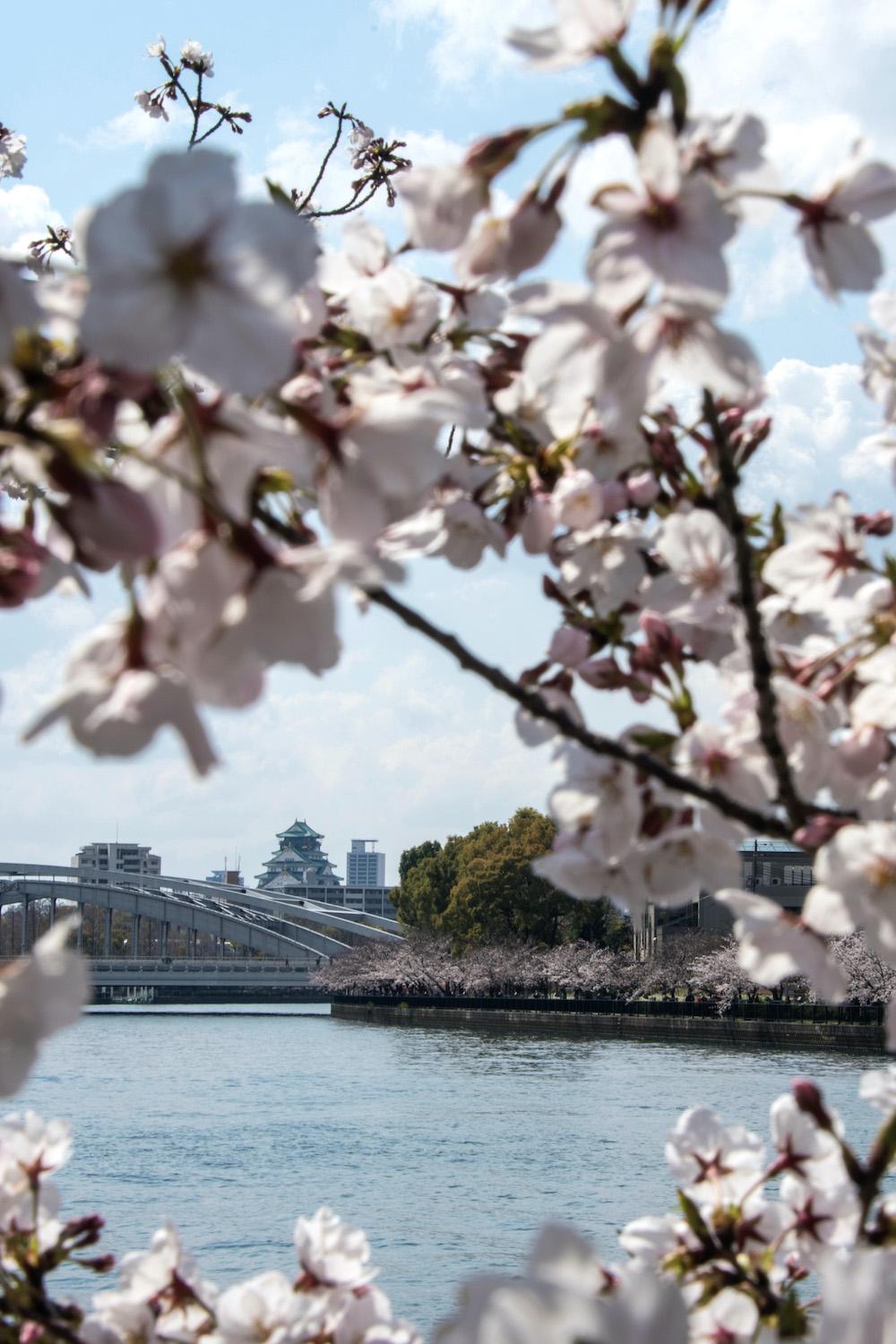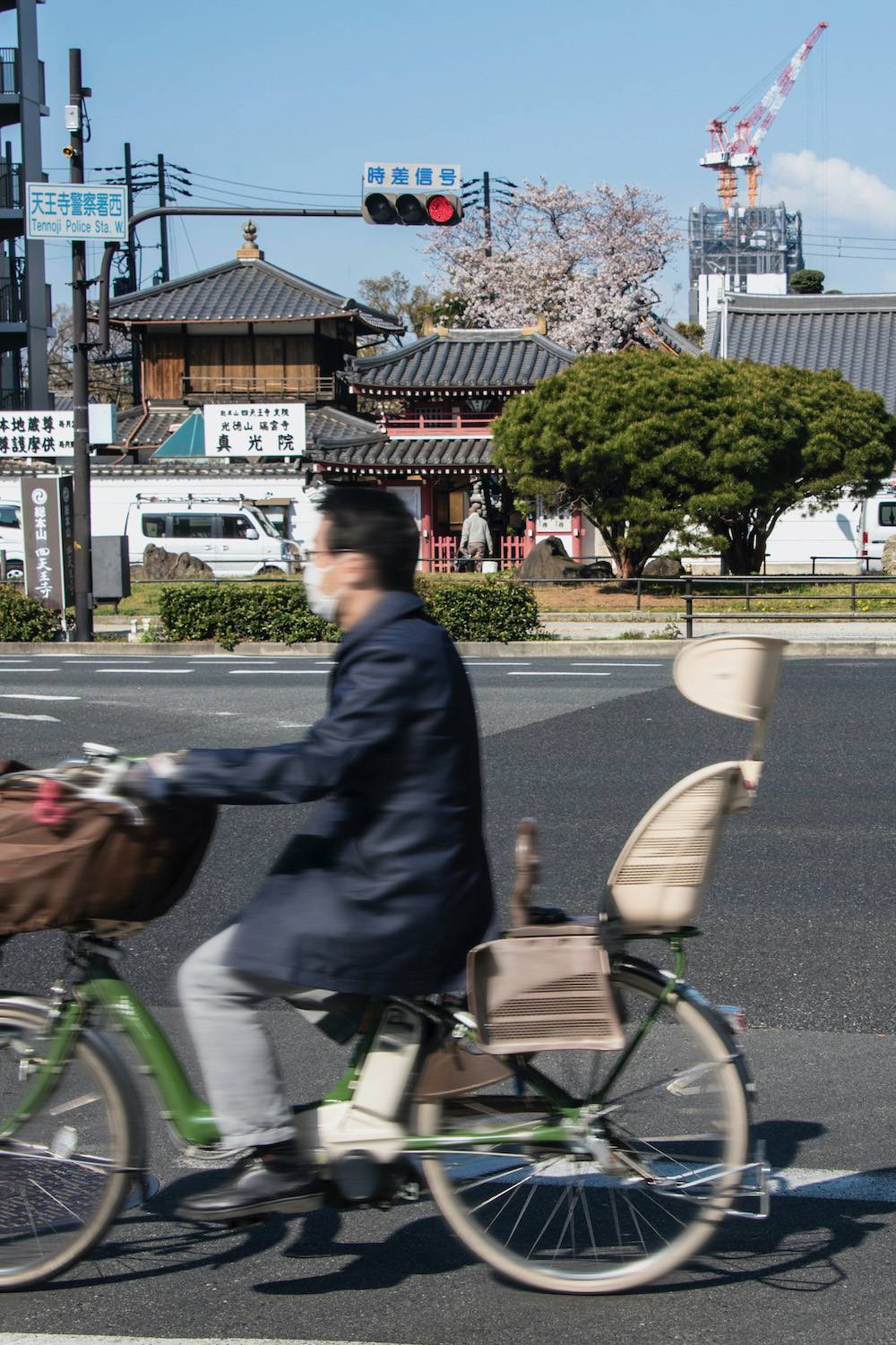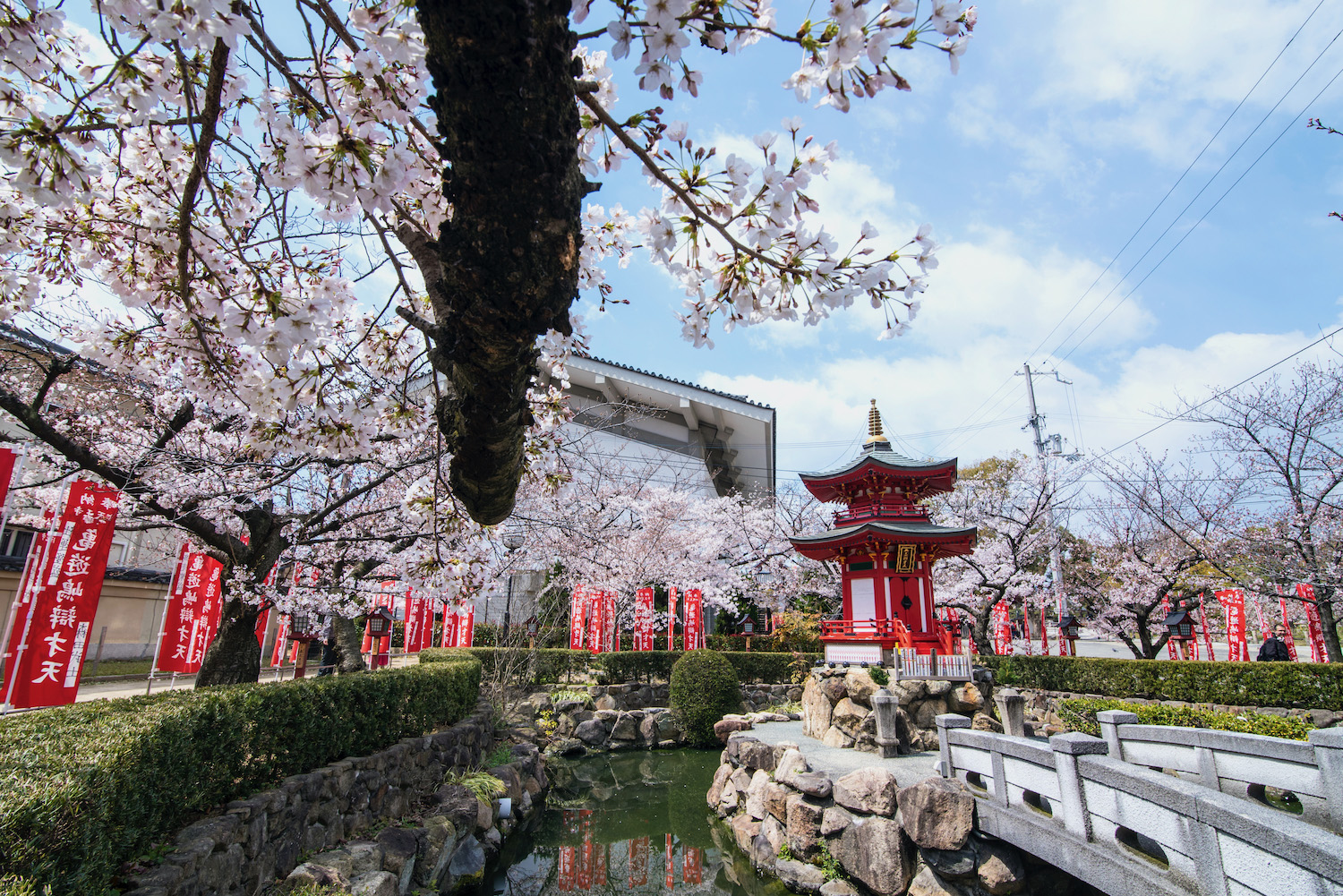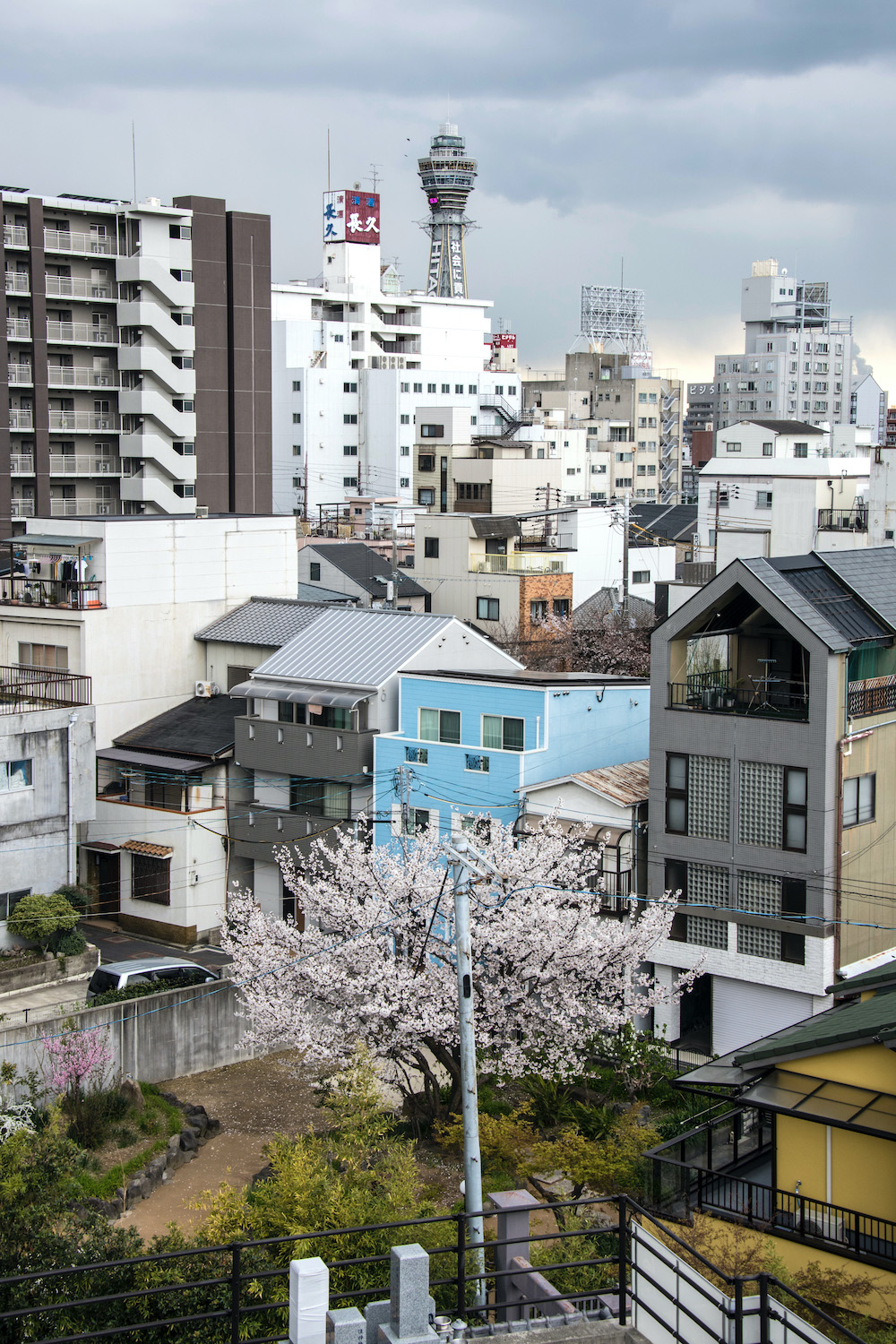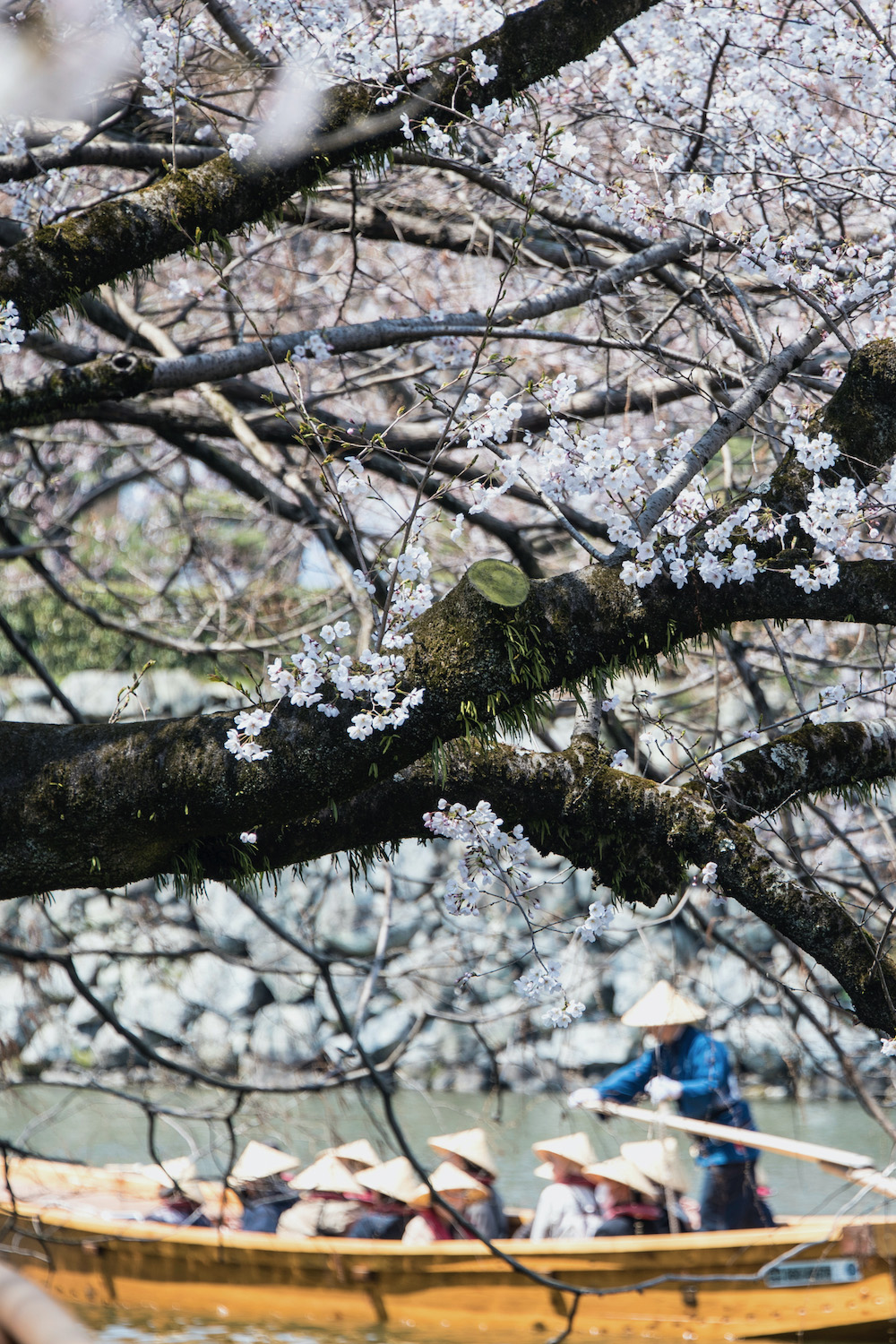 Osaka Cherry Blossom Day Trips
Think it's crazy to take a day trip from Osaka to Kyoto? In general I might agree with you. During cherry blossom season, however, it's not an entirely bad idea, assuming there's a reason you can't stay in Japan's former capital (usually, you're on a business trip in Osaka). And, of course, presuming that you follow as precisely as possible my suggestions for the best places to see sakura in Kyoto.
In general, many of the destinations I've written about in my day trips from Osaka post are beautiful during cherry blossom season. Whether you travel from Osaka to Himeji Castle, explore underrate Kobe, ascend Mt. Yoshino or even frolic with deer in Nara, one thing is universally true: Cherry blossoms make everything better! Especially if you time your trip just right and arrival precisely at peak bloom!
Other FAQ About Osaka Cherry Blossoms
Are there cherry blossoms in Osaka?
Yes! Osaka is one of Japan's top cherry blossom destinations, in fact, whether you visit famous hanami spots such as Osaka Castle or the 1970 World Expo site, or discover secluded sakura trees along random Osaka streets and alleways.
How long do cherry blossoms last after full bloom?
Cherry blossom are only at mankai (full bloom) for between 2-5 days, depending on weather conditions that set in after they reach this precious state. If there is heavy rain or wind during the sakuras' achievement of full bloom, it decreases the duration of mankai.
What is there to do in Osaka in April 2023?
If you visit Osaka in 2023, you should try and time your trip with the 2023 cherry blossom season. Sakura trees in Osaka should be reaching full bloom between March 30-April 7, 2023, depending on which species they are, and other conditions and factors that will become clearer as Spring 2023 approaches.
The Bottom Line
Where can you see cherry blossoms in Osaka? Whether you navigated here wondering where to Osaka cherry blossoms, or simply when to visit Japan's second city to see sakura of the first rate, you're in the right place. Far from simply stopping at Osaka Castle and snapping a single picture, the task of hanami in Osaka can be a multi-layered task, particularly if you take day trips from Osaka to blossom-filled destinations like Mt. Yoshino, the deer-filled city of Nara or even historical Kyoto. Even if you arrive in Osaka too early for peak bloom or when petals are falling in a fubuki blizzard, the atmosphere of Osaka in spring is sure to enchant you.