When the topic of Nagasaki comes up, "crying" is always at the top of the list, even if it isn't explicitly on my Nagasaki travel guide. As you'll have learned if you read the blog post from my latest trip to the city, it was the confluence of Nagasaki's great tragedy with a not-so-great one of my own that caused the waterworks to turn on the last time I was there.
This is not to say, of course, that Nagasaki attractions are limited to or even center around the spot where the A-bomb detonated. In fact, a trip to Nagasaki is a largely triumphant affair, whether you traipse amid historical architecture in Dejima or around Oura Cathedral, or watch the city's millions of lights sparkle while taking in the award-winning night view from Mt. Inasa.
A Nagasaki trip is sure to stir your emotions in more ways than one—I can't control how that goes down. What I will do below is provide you the best advice and information to ensure your travels are productive and positive, even if you end up crying.
Where to Stay in Nagasaki
Before I get to the specifics of what to do in Nagasaki (besides weep), I wanted to discuss the topic of accommodation in the city. Unlike some cities in Japan, Nagasaki doesn't have one clear center, which makes it difficult to pinpoint a specific areas that's best to use as a base. In general, I would recommend staying near a stop along one of Nagasaki's tram lines, though beyond that I am relatively agnostic.
A Nagasaki hotel to which I find myself returning frequently is Hotel Forza, which is located just steps from popular Nagasaki sights such as Shichin-machi Chinatown, Dejima and the Spectacles Bridge. If you're looking for something higher-end, I can recommend the four-star Setre Glover's House, while budget Nagasaki travelers can save by sharing accommodation at Casa Noda.
My Favorite Things to Do in Nagasaki
Say Your Prayers at Oura Church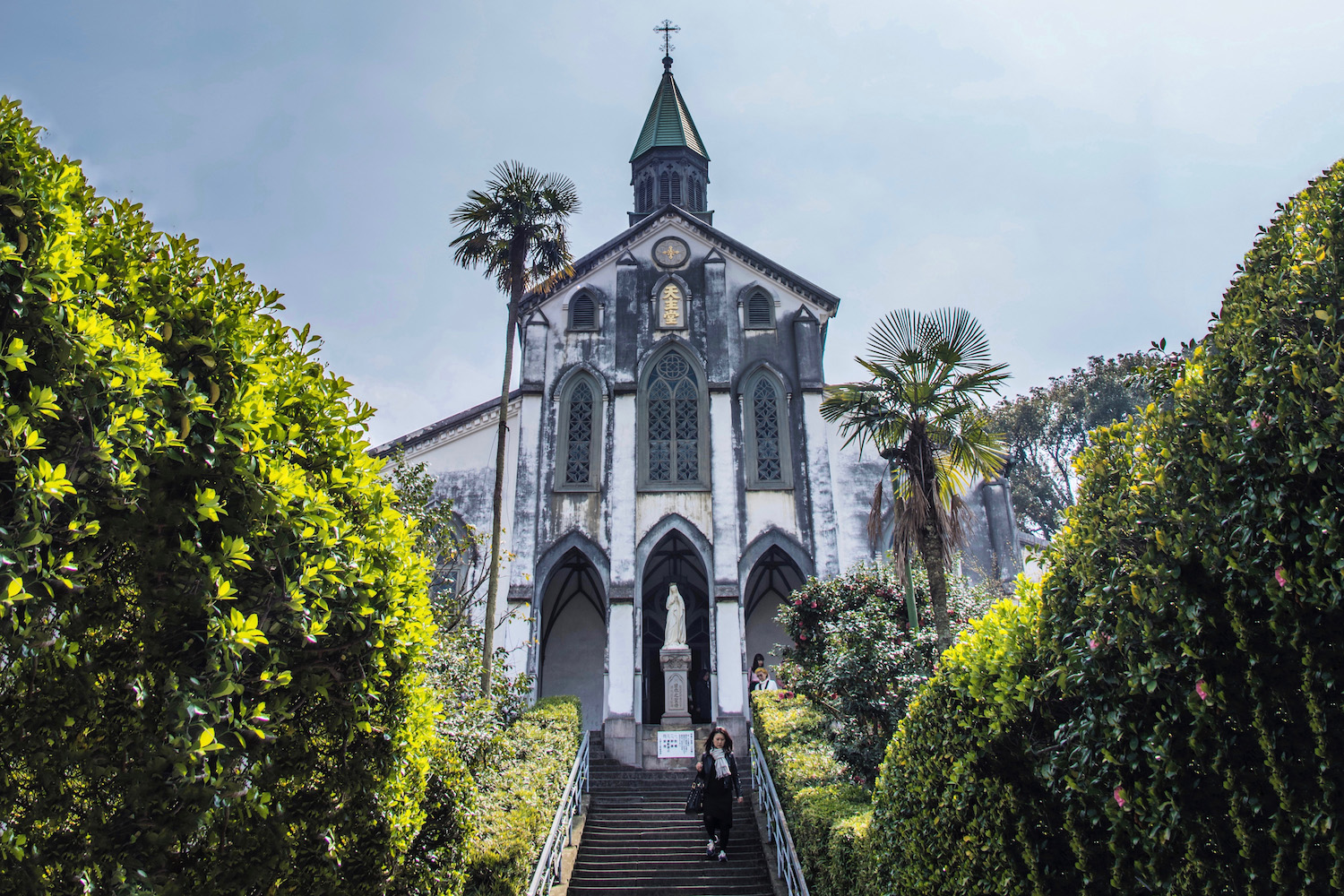 I always like to structure my activities in Nagasaki (and any other city in Japan, really) in a logical way—starting at one extreme, and working my way back to the other. Upon arriving in the city, ride the tram all the way south and get off at Oura Cathedral, which also sits within walking distance of the UNESCO World Heritage Glover Garden (and its outstanding viewpoint). While in this part of town, you can also shop Nagasaki's famous blown glass, and enjoy unique loquat soft cream.
Go Dutch on Dejima Island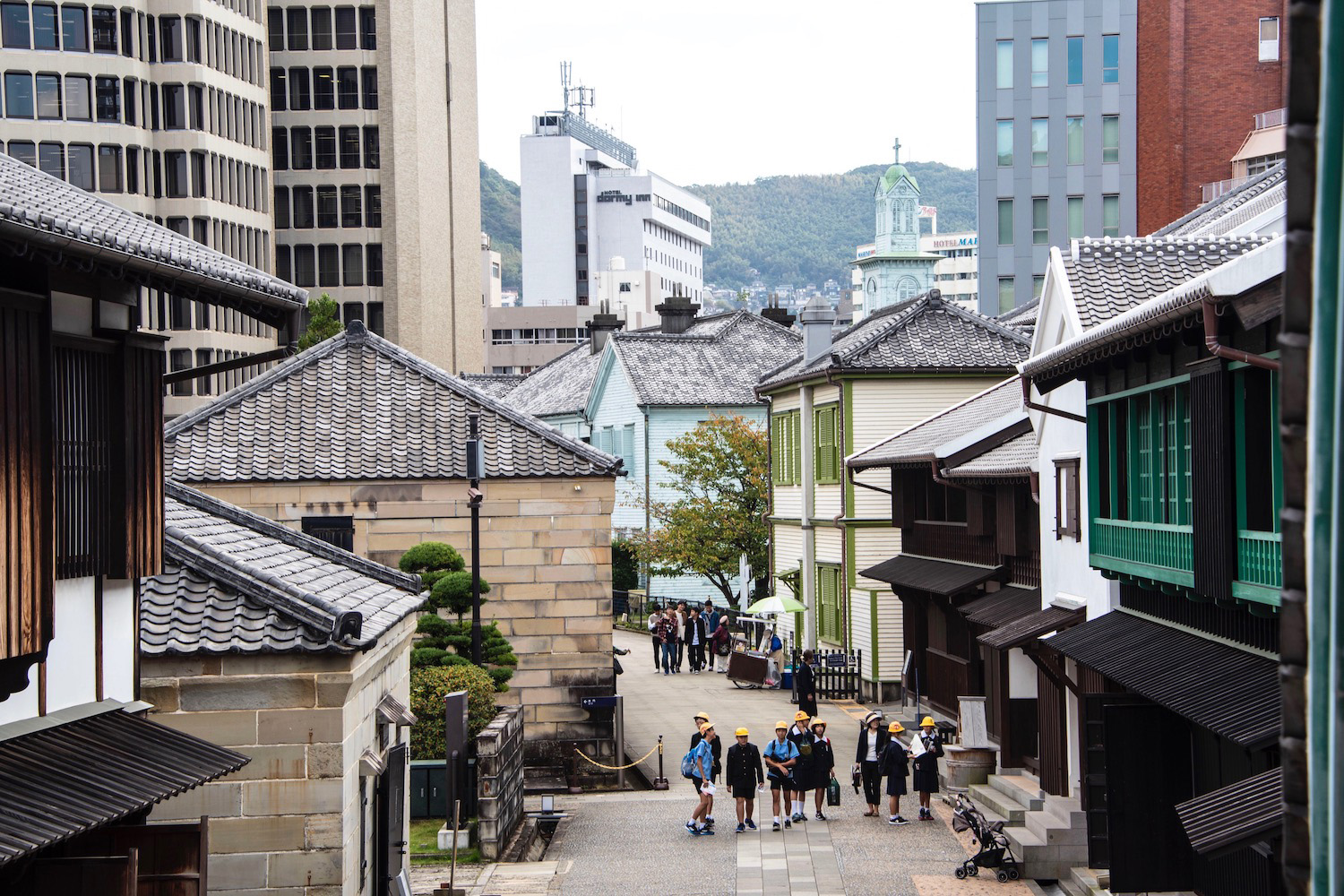 From the southern part of Nagasaki, you can either walk or ride the tram back northward to Dejima. High on my list of things to do in Nagasaki, this island was once one of the only places in Nagasaki (and, if I remember correctly, all of Japan) where foreigners were allowed. It's not an exaggeration to say that this feels like a lost Dutch down. A large majority of the tourists here on any given day are actually Dutch, which makes this feeling even stronger.
Discover One of Japan's Best Chinatowns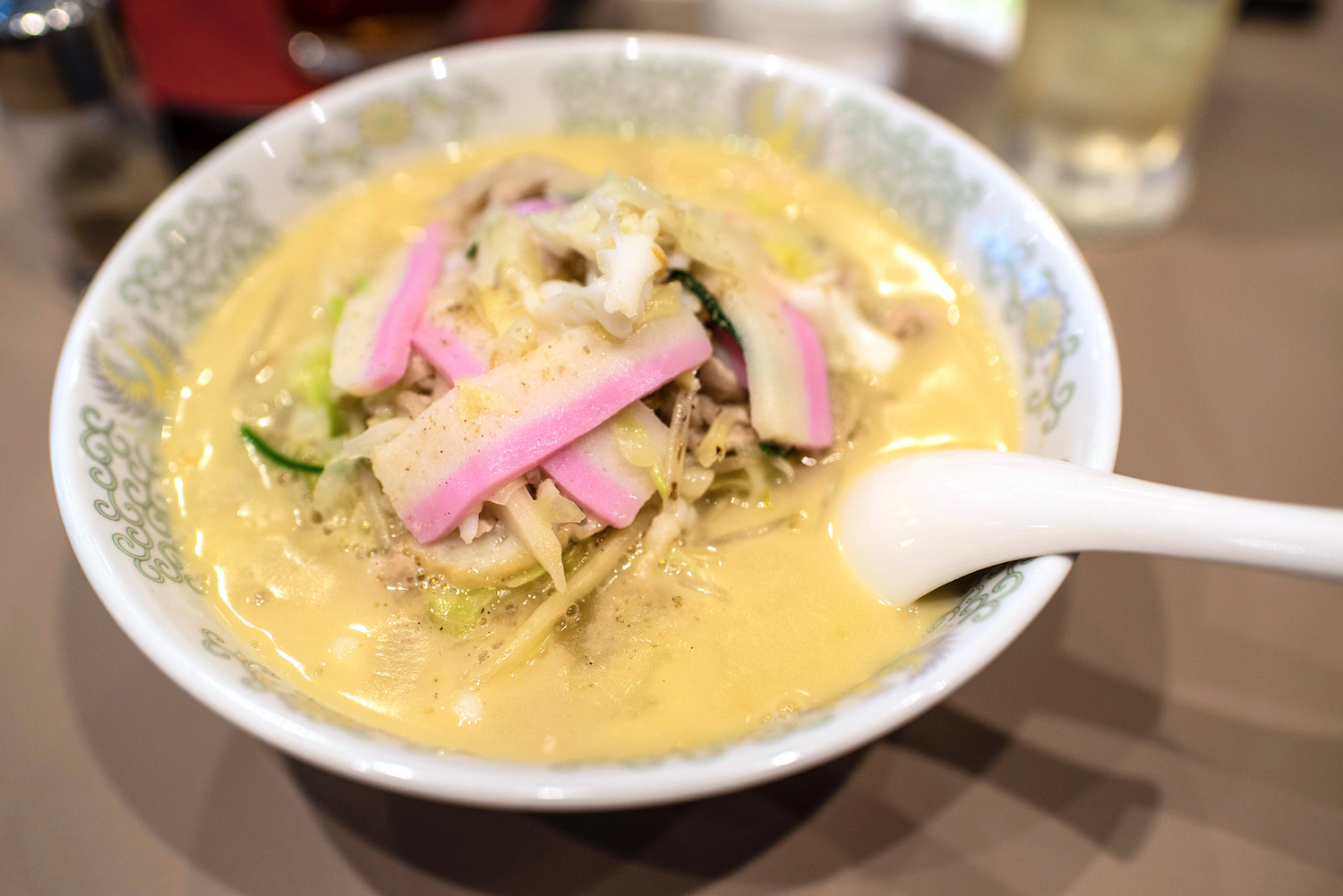 It's just a short walk from Dejima to Nagasaki Chinatown, aka Shichin-machi. Whether you sit down for a bowl of Chanpon noodle soup at any of the dozen or so restaurants here that sling it, or ride to the end of the tram line to visit Sofuku-ji temple (which actually appears a bit more Vietnamese than Chinese to my eyes), this is an area not to be missed. I especially love coming here at night, when it's all lit up! It's also near here where you can sample unique Yuzu ramen at Menya Always Nagasaki.
Pay Your Respects at Ground Zero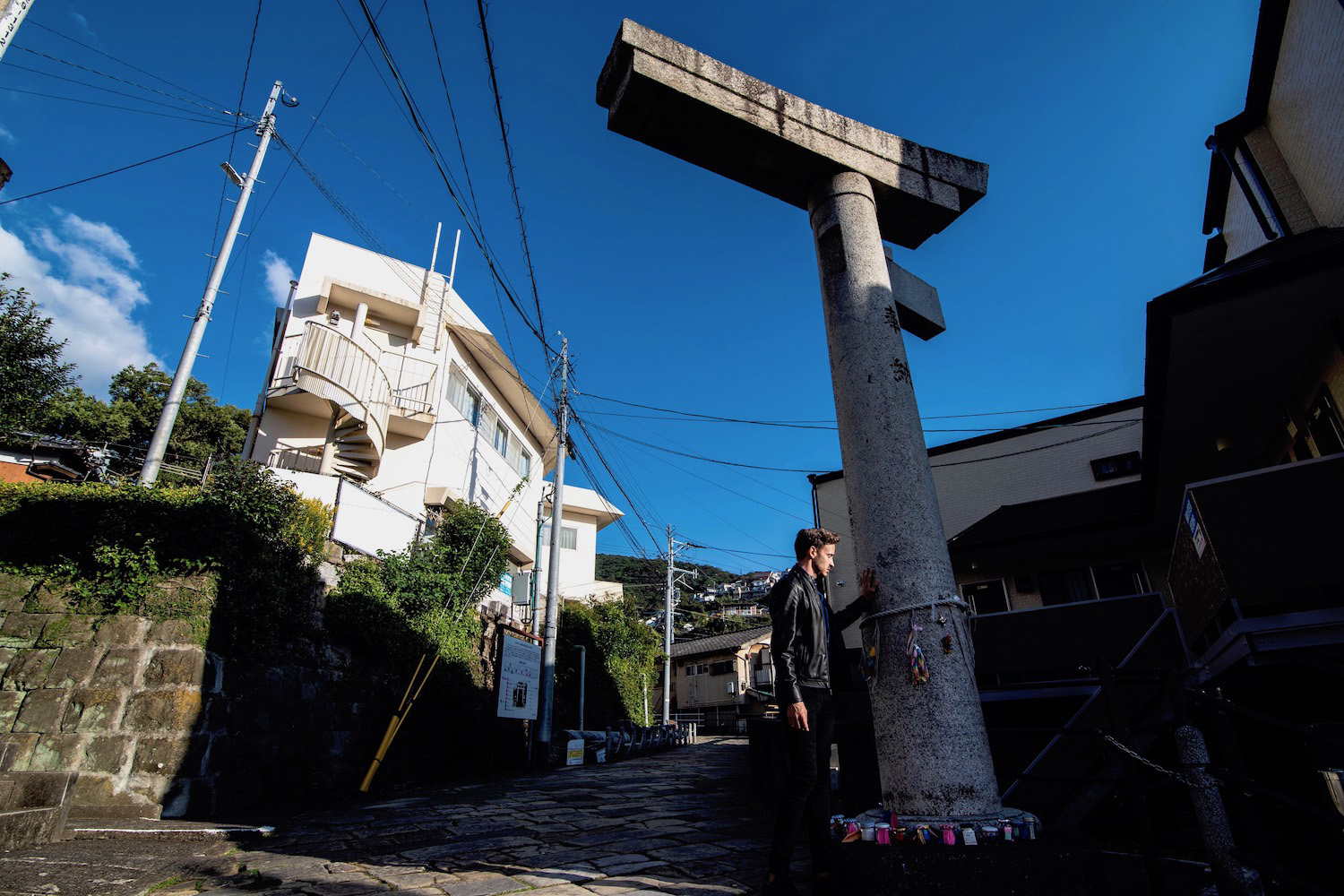 The term "Nagasaki Ground Zero" is somewhat inaccurate, since sights dedicated to the tragedy that took place here are spread out over a relatively large area. However, whether you simply visit the detonation site, or spend time in Nagasaki Peace Park or at the one-legged Sanno Shrine, it is absolutely necessary to come here and meditate. (TIP: Try to focus more on the crime against humanity that took place here, rather than your own personal drama like I did last time!)
See the City Glitter from Mt. Inasa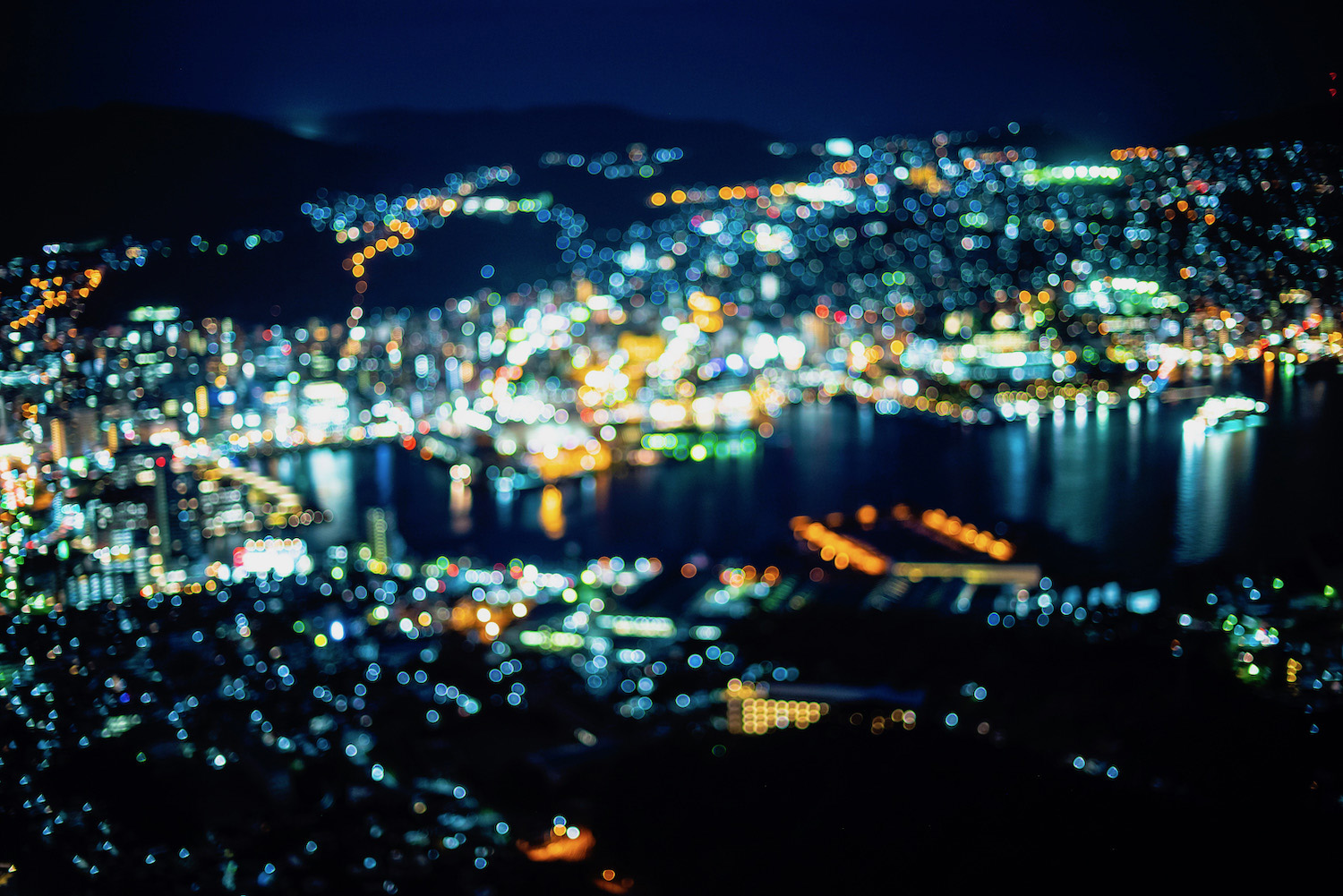 Last on my list of Nagasaki things to do (at least within the city-proper) is to enjoy the night view from Mt. Inasa. While I wouldn't place too much weight on its apparent "award-winning" status (which is from 2012, and places it third to Hong Kong and Monaco, in that order), Nagasaki is at least as impressive when it lights up as Hakodate. (Though arguably more inspiring—hard to believe a million lights sparkle where total devastation existed just 75 years ago.)
Get Out of Town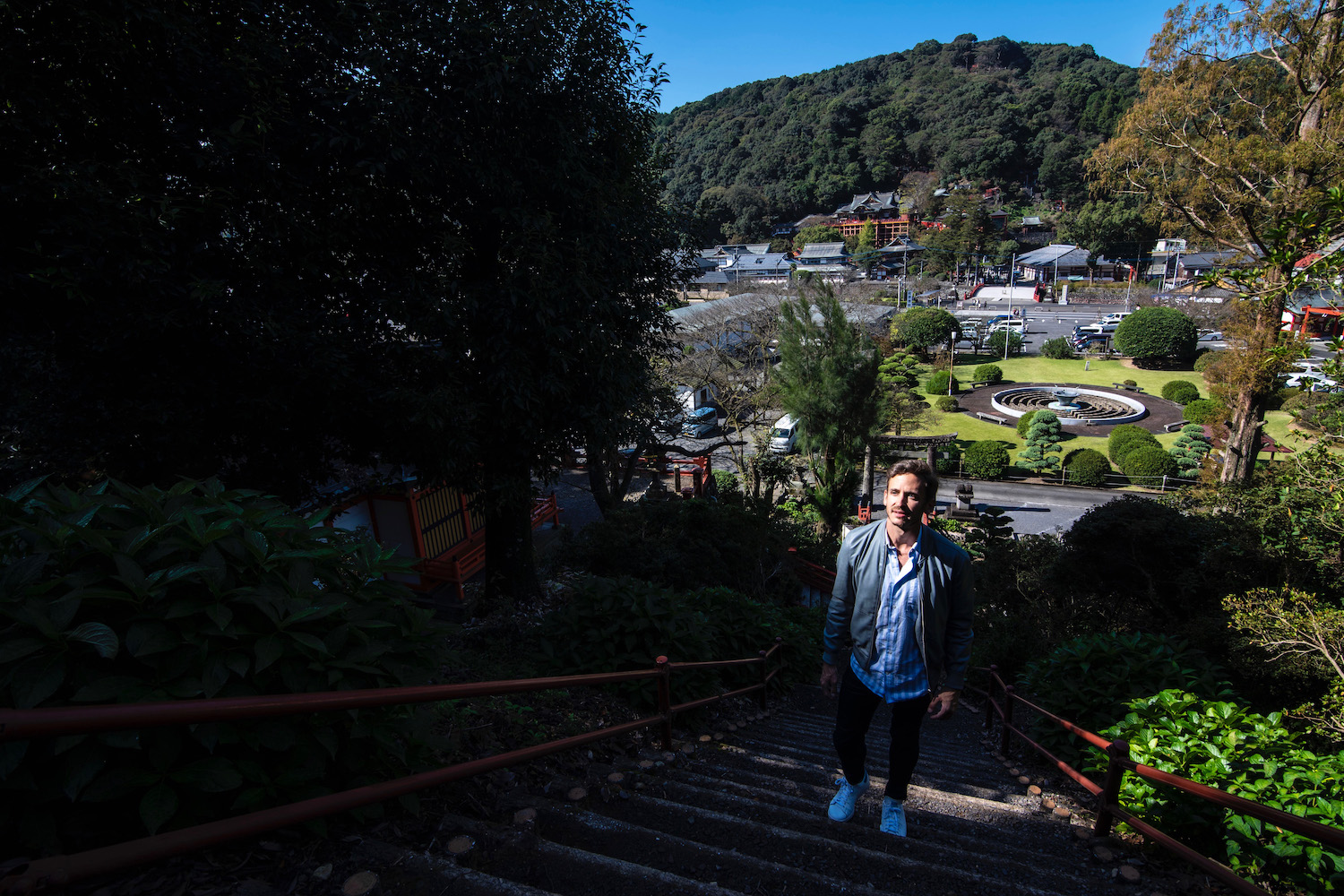 There are many day trips from Nagasaki, some of which overlap with ones from Fukuoka. One that definitely doesn't is Yutoku Inari Shrine, which is not as impressive as I'd expected it would be, but was a nice diversion no less. The next would be Saga, which is especially worth visiting in November, when the annual balloon fiesta takes place. As is the case from Fukuoka, you can also visit the Yayoi-era site of Yoshinogari; the Amakusa islands (which are technically in Kumamoto) are also an option.
How Long Should Your Nagasaki Trip Last?
When it comes to how many days in Nagasaki you should spend, that depends on a few factors. Most importantly, as far as I'm concerned, is how long the rest of your Kyushu trip will last. If you spend two weeks in Kyushu like I recently did, 1-2 days in Nagasaki might be all you can afford to devote. On the other hand, 2-3 days or even longer is perfectly doable if you're visiting Nagasaki on a standalone basis, or even a slightly less integral one.
Of course, if you have a longer amount of time and aren't solely fixated on visiting Nagasaki sights, you could definitely find an even longer visit to the city enjoyable. As I've described in many other posts, I love renting an Airbnb apartment, and "living" in a city on a longer stay, as opposed to simply staying in a hotel and structuring my visit as a traditional tourist might. Nagasaki is a great city for this!
Nagasaki vs. Hiroshima
Is Nagasaki worth visiting? My answer to this question is very obviously yes. However, many people write in asking me whether Nagasaki or Hiroshima is more worth visiting. (So many that I've actually written an entire post discussing this topic.) In general, I'd say that while I find it intellectually lazy to compare these two cities based solely on what happened in both of them, they're also different enough in their general appeal that this is futile.
For example, while most of the places to visit in Nagasaki I've described sit within the city center, my favorite things to do in Hiroshima are day trips. Namely, Miyajima island's Itsukushima Shrine, which is far more impressive than anything you find in Hiroshima-proper. On the other hand, Hiroshima and Nagasaki share one important thing in common: They are so much more than the tragedy for which both of them area known.
The Bottom Line
Crying might not be baked into your Nagasaki travel guide—I hope it isn't. On the other hand, I do hope you feel something as you explore this beautiful harbor city, be it a spiritual morning at the historical Oura Cathedral, a delicious lunch in Chinatown or sunset from magnificent Mt. Inasa. Nagasaki is also a great base for day trips in Kyushu, whether you head northward to Saga or southward into Kumamoto. Want to make sure Nagasaki slots perfectly into your next Kyushu trip? Commission a custom Japan itinerary!