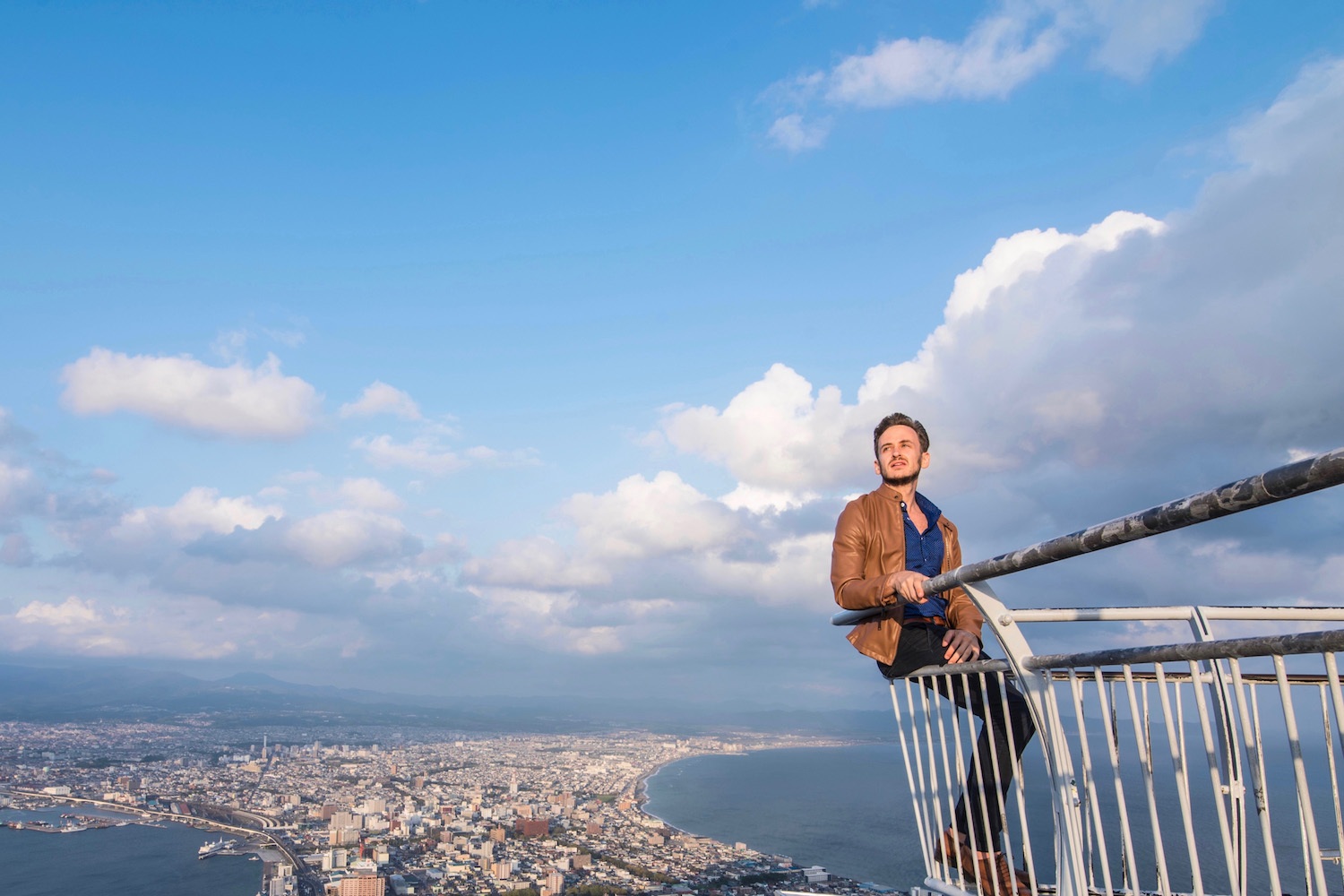 Hakodate Starts Here
Most Hokkaido-bound travelers are researching Sapporo, and don't even have things to do in Hakodate on their radar. This is unfortunate for a number of reasons, first among them that Hakodate, as a travel destination, is superior to Hokkaido in just about every way.
Of course, it's not just Hakodate attractions like the famous (among Japanese) Hakodate Morning Market or iconic (again, largely among Japanese travelers) night view from atop the Mt. Hakodate Ropeway. Hakodate has that intangible something, one that's at once bounded by the two bays its city center sits between and yet as high above it as the Goryokaku Tower.
Whether you're looking for what to do in Hakodate or are simply deciding whether to include it in your Hokkaido itinerary (spoiler alert: The answer is yes!), you'll definitely want to continue reading.
Where to Stay in Hakodate
The majority of things to do in Hakodate radiate out from the area around JR Hakodate Station, so the majority of the hotels I recommend are going to be near there. However, as you browse my recommendations, I want you to keep in mind that Hakodate hotels do leave something to be desired, with a few exceptions.
These Hakodate hotels include La Jolie Motomachi, which is managed by popular Japanese brand WBF, and the posh Villa Concordia Resort and Spa, which sits near the ropeway for Mt. Hakodate. A third option, if you don't mind being a bit outside the city center in tranquil Yunokawa Onsen, is Emi Hakodateya.
The Best Things to Do in Hakodate
Ascend Mt. Hakodate By Night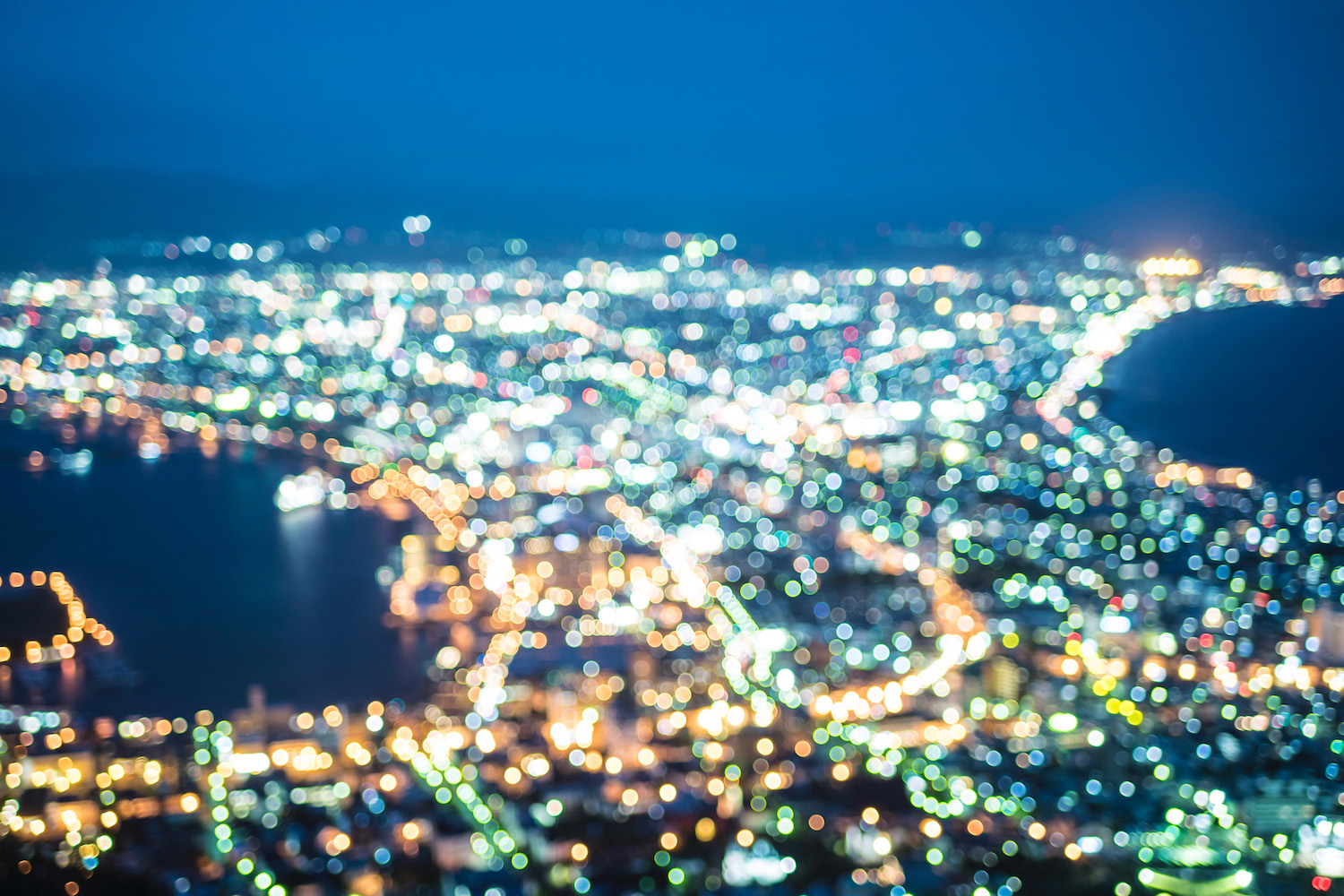 As I mentioned in the intro to this post, the Hakodate night view is primarily famous among Japanese travelers—most foreigners have never heard of it! Still, I can't imagine feeling disappointed by the incredible site of a city sprawled out beneath you atop Mt. Hakodate, especially one with Hakodate's geography. Sandwiches between two bays that are nearly symmetrical, it's one of the most attractive cities in Japan, certainly from above.
Explore Unique History in Motomachi
If you're interested in history, another of my favorite things to do in Hakodate is to explore the picturesque and charming Motomachi district, which sits roughly halfway between the station and Morning Market and the entrance to the Mt. Hakodate Ropeway. Several European-inspired structures exist here, but my favorites are the Russian-influenced Hakodate Orthodox Church as well as Kanemori Red Brick Warehouse, which houses a variety of shops and restaurants.
Eat the Famous "Dancing Squid"
Like Mt. Hakodate, the Hakodate Morning Market is a place that's primarily famous among Japanese—or at least it was, before a certain viral video took over the internet several years back. Even if you don't eat the so-called "Dancing Squid" (which is very much dead, and moves solely because of salt in soy sauce reacting with its neurons), the market is a feast for the eyes (and camera!) and offers delicious seafood of the non-zombie sort.
Look Down on Goryokaku's Star Shape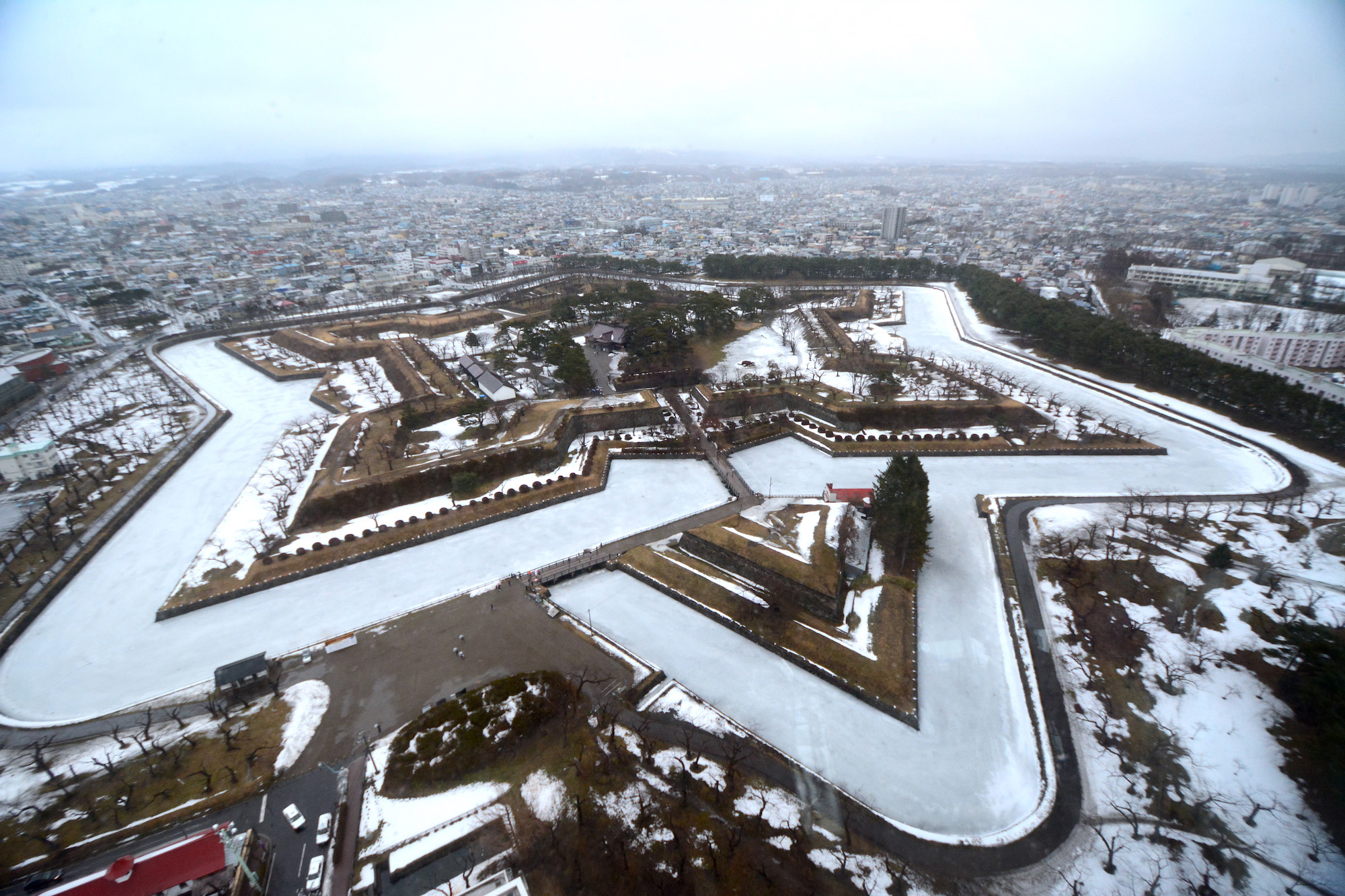 The shape of Goryokaku, the famous Hakodate fort, isn't evident until you look down on it from atop Goryokaku Tower. While you're up there, however, you should also make sure to read up on the fort's—and Hakodate's—history. Although the city (and Hokkaido in general) have a much shorter and less eclectic history than Japan as a whole, the important military role Hakodate played in the not-too-distant past is fascinating to learn about.
Cross the Tsugaru Strait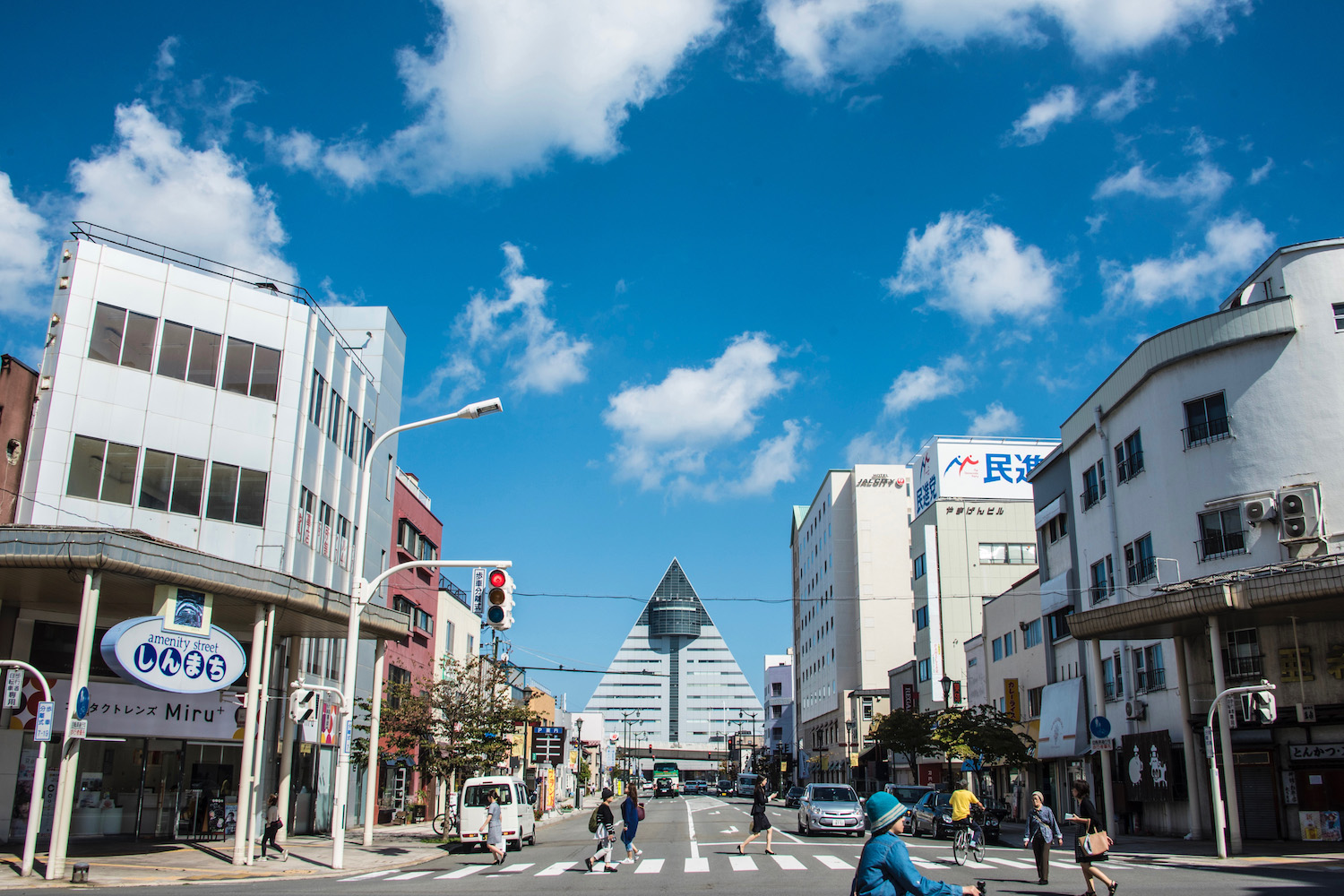 Because Hokkaido's trains are slower compared to other trains in Japan (at least until 2030, when the Shinkansen extension to Sapporo opens), options for day trips from Hakodate are somewhat limited. As a result, rather than traveling north to destinations in Hokkaido, your best course of action is to ride the bullet train under the Tsugaru Strait, whether you take a city trip to Aomori or visit Hirosaki Castle, which is especially stunning when the sakura are at full bloom.
How Many Days in Hakodate Do You Need?
Since the majority of travelers aren't planning to visit the city in the first, the answer to how many days in Hakodate you should spend is usually a low number. While I generally recommend a minimum of about three days in each Japanese city, two days in Hakodate tends to be sufficient, especially since it's relatively difficult to take day trips from Hakodate, compare to other destinations in Japan.
With this being said, there are enough things to do in Hakodate to justify staying 3-5 days, especially if you're taking a longer trip to Japan (say, one month), if you're focusing on Hokkaido and Tohoku or if you're simply at the phase of your Japan travel where you're focusing on secondary and tertiary destinations.
The Best Time to Visit Hakodate
You might not have ever considered seeing Hakodate cherry blossoms, but the city is actually one of the best places in Hokkaido to enjoy the seasonal spectacle. This is especially true if you ascend Goryokaku Tower and look down on the star-shaped fort, which is literally bursting with pink and white during the first week of May every year.
On the other hand, I'm also a fan of Hakodate winter attractions, even though the city admittedly isn't as favorable to winter travels as Sapporo and nearby destinations like Niseko and Otaru. There's nothing like a warming seafood meal at Hakodate Morning Market on a cold winter day, or a snowstorm setting is as you walk through the churches of Motomachi.
The Bottom Line
Whether because of things to do in Hakodate or because you're crossing from Honshu to Hokkaido (or vice-versa) anyway, I can't recommend highly enough that you visit Hokkaido. Even if you're not impressed by Japan's most famous night view, which is a relatively Japanese title anyway, I have a feeling the colors, flavors and rich history of the city will quickly wrap themselves around you. Planning a longer trip to Hokkaido or Japan as a whole? Commission a custom Japan itinerary!