If you're a culturally curious Japan traveler, chances are you're aware of the tempura-fried maple leaves that achieved internet fame a couple years ago, even if the phrase "Momiji Japan" means nothing to you. Unfortunately, unless you were playing close attention to the viral video in question, the specifics of where to enjoy this bizarre culinary quirk might still escape you.
(Spoiler alert: If you're interested in experiencing autumn in Osaka, Kyoto or anywhere else in the Kansai region, this is a really convenient and easy experience to have!)
Why Do the Japanese Fry Maple Leaves?
It's not really cleaf who first came up with the idea to fry a Japanese maple leaf in the traditional tempura style, though I assume ancient people determined that momiji (the name for maple in Japanese) were safe to eat quite a long time ago. As far as I know, the process of frying these leaves went on relatively anonymously for many years before the people at Great Big Story made it internet-famous.
Generally speaking, momiji tempura does speak to an important characteristic of Japanese culture and gastronomy, which is that both tend to be hyper-local. When you visit the town where these fried leaves are sold during the autumn, it becomes clear why this was the item they decided to deposit into their tempura baskets.
Where to Eat Fried Maple Leaves in Japan
If you want to eat tempura-fried maple leaves, you'll want to visit Minoh (which is sometimes also written "Mino-o," located about an hour north of Osaka's city center. Walking northward from Minoh Station takes you along a pedestrian street, where a seemingly countless (and increasing) number of shops and stalls fries the leaves during fall; you can purchase fried maple leaves during other times of the year, though they might not be fresh.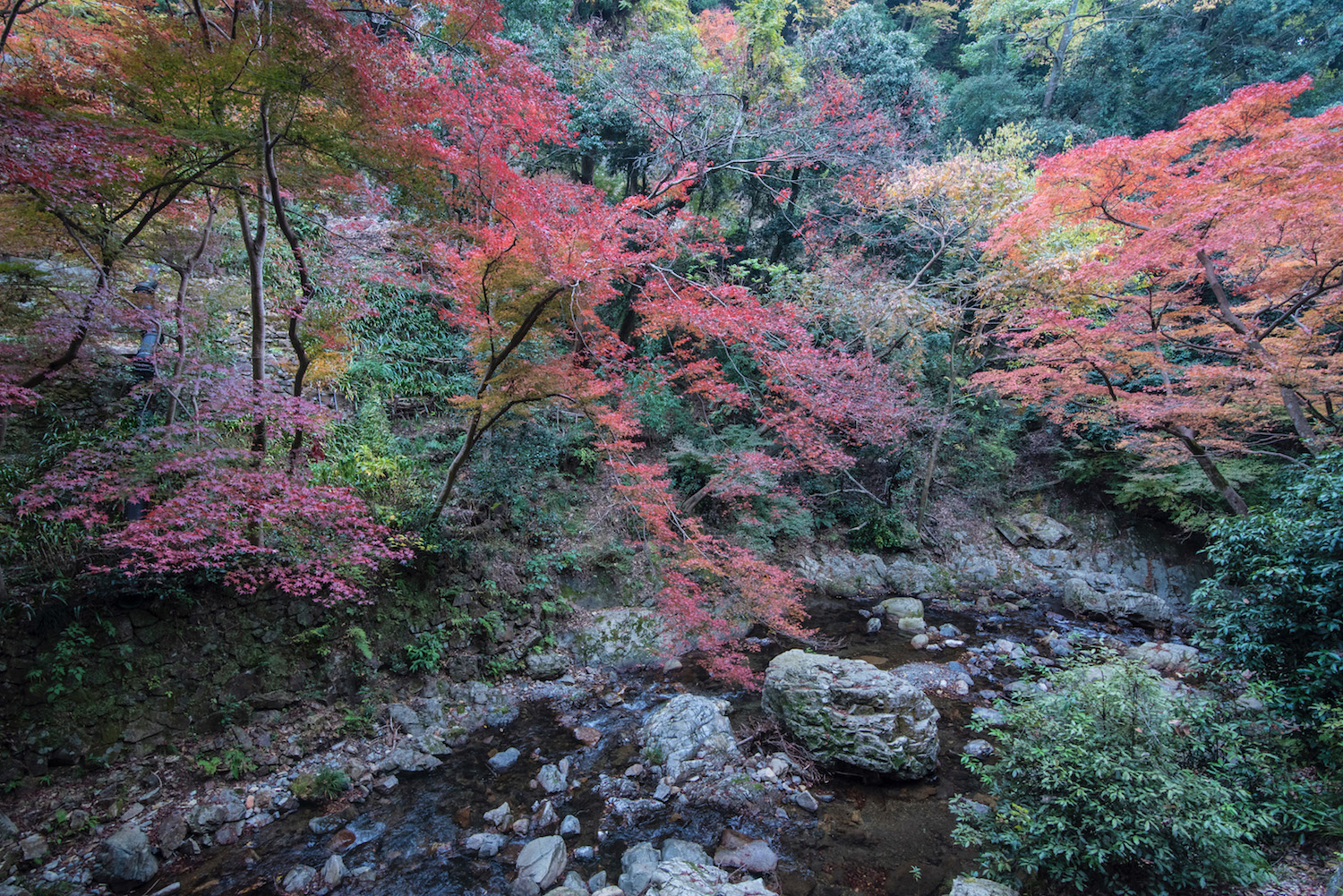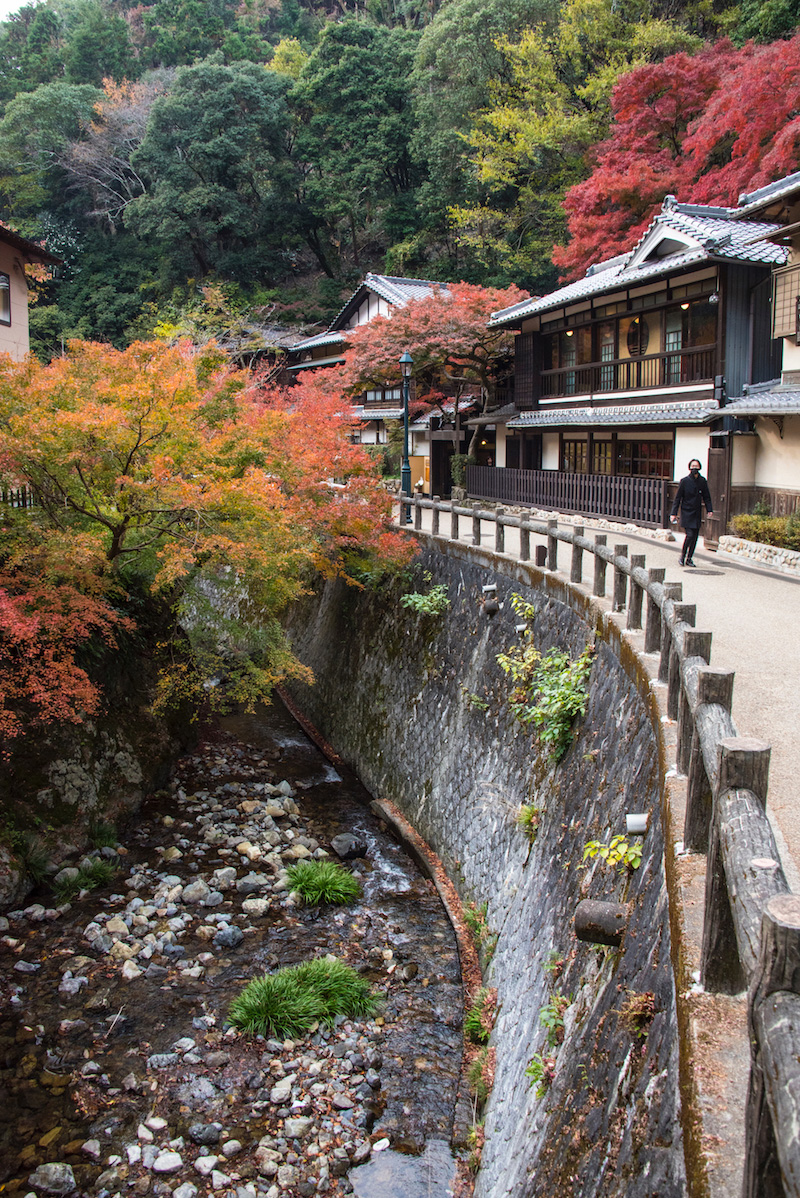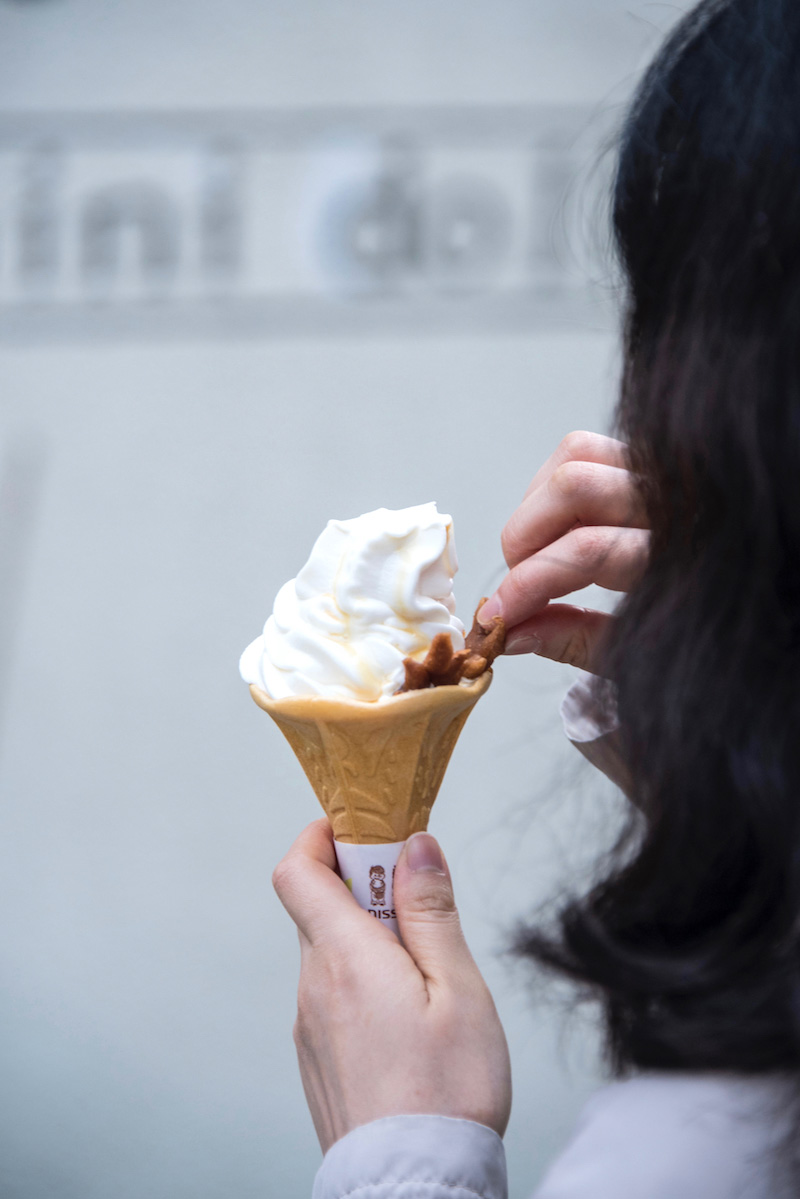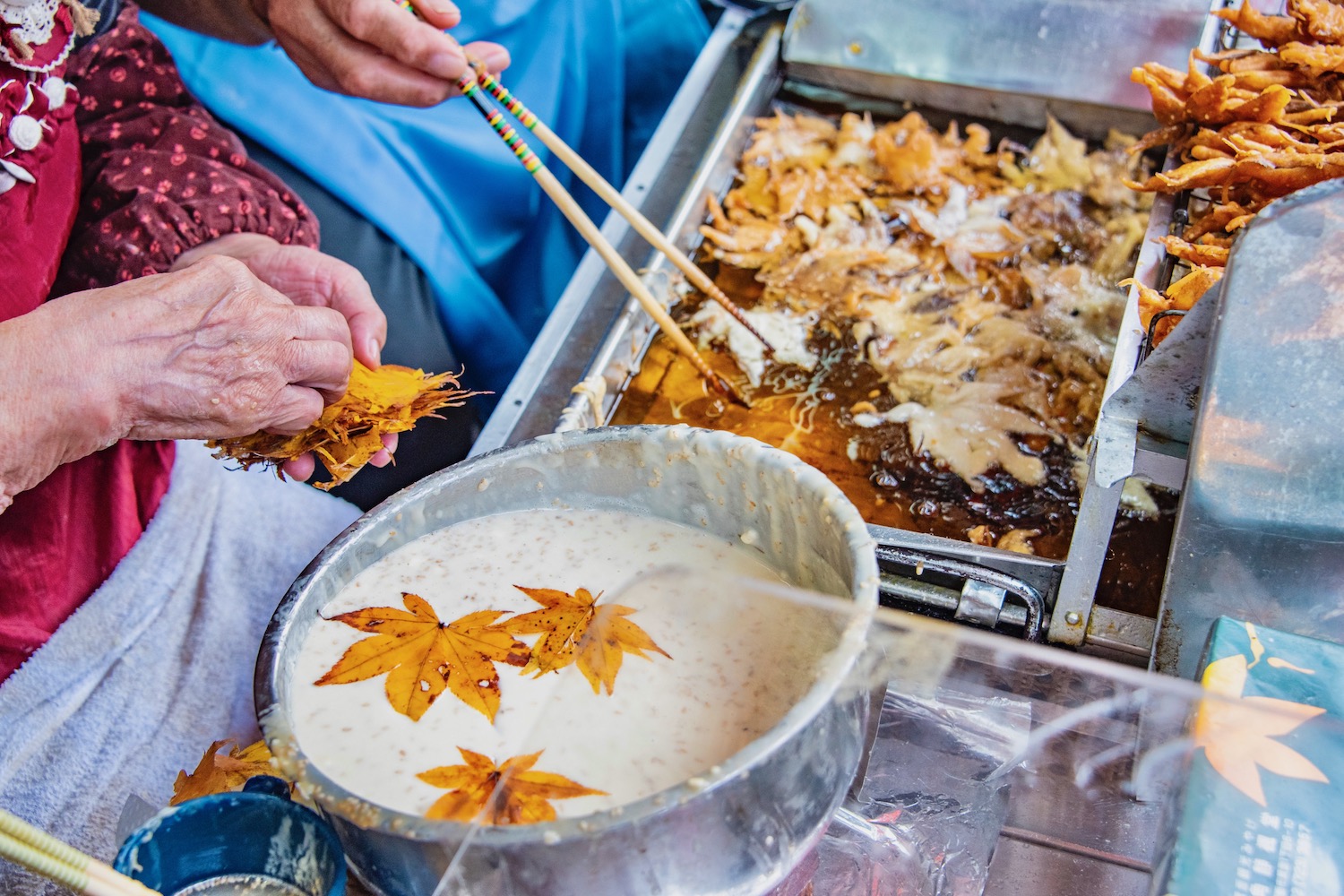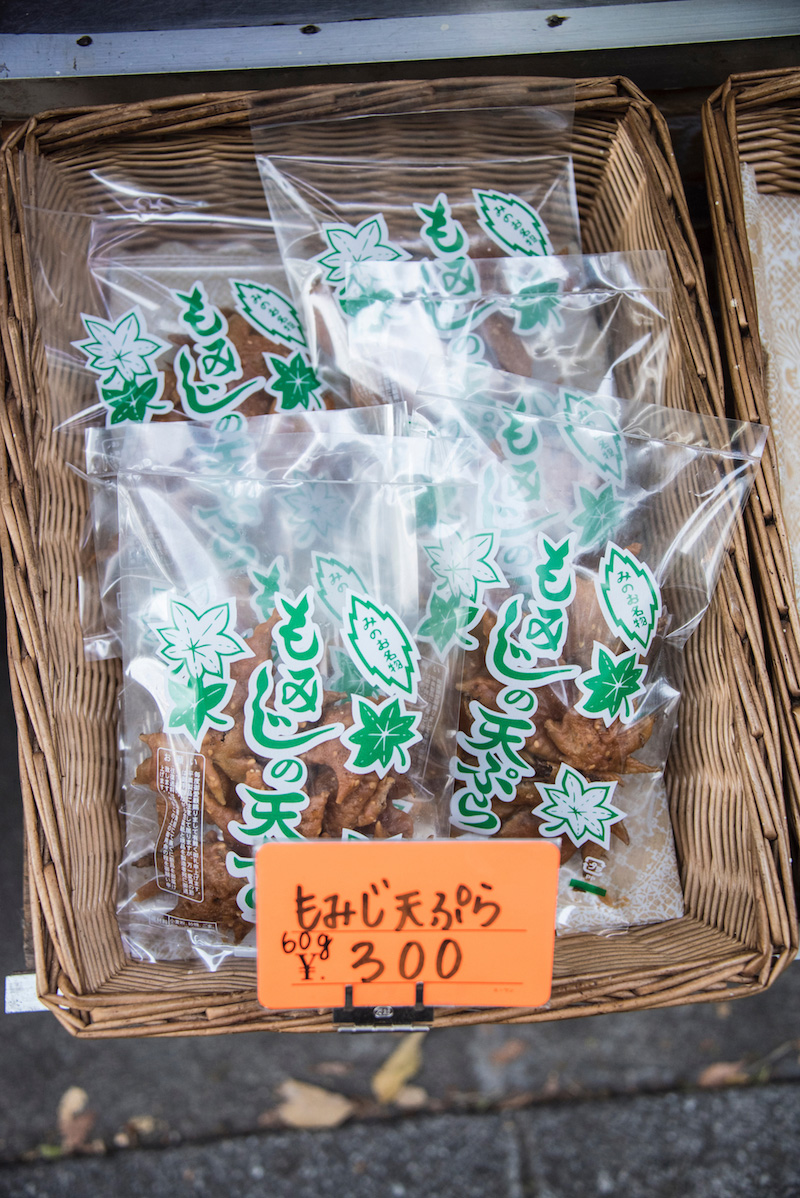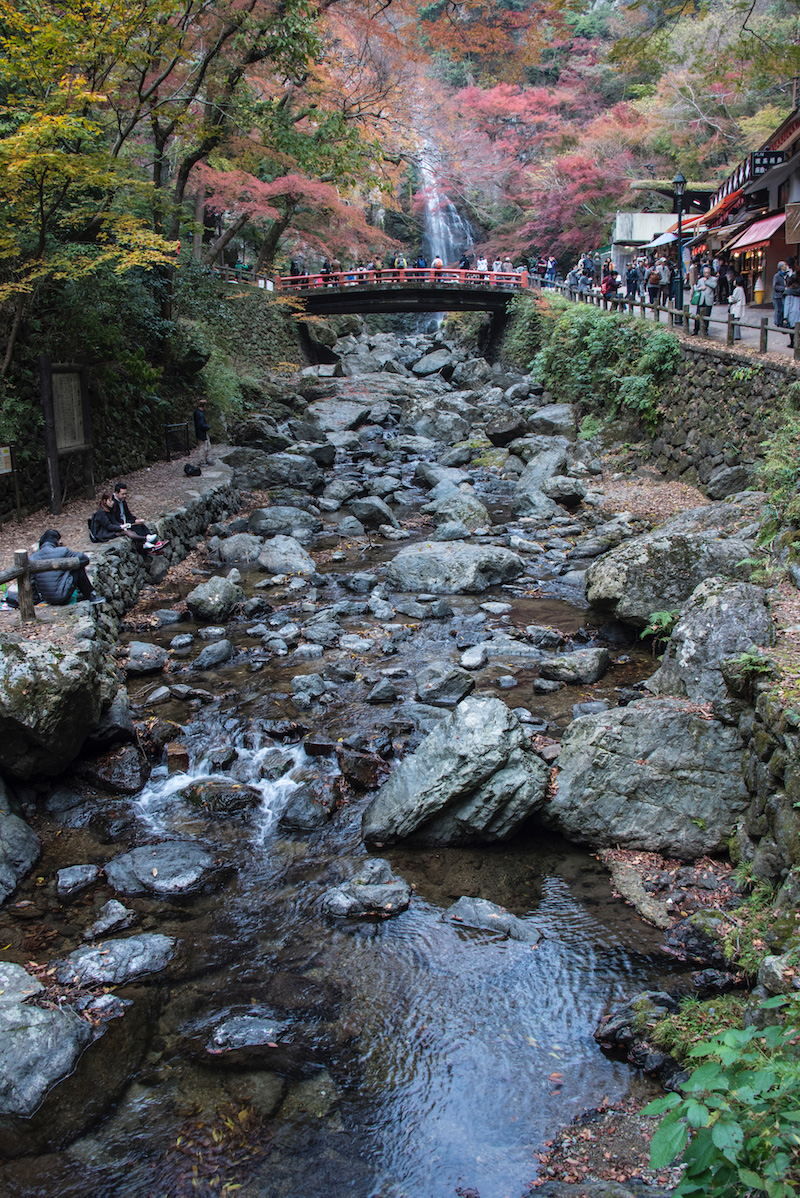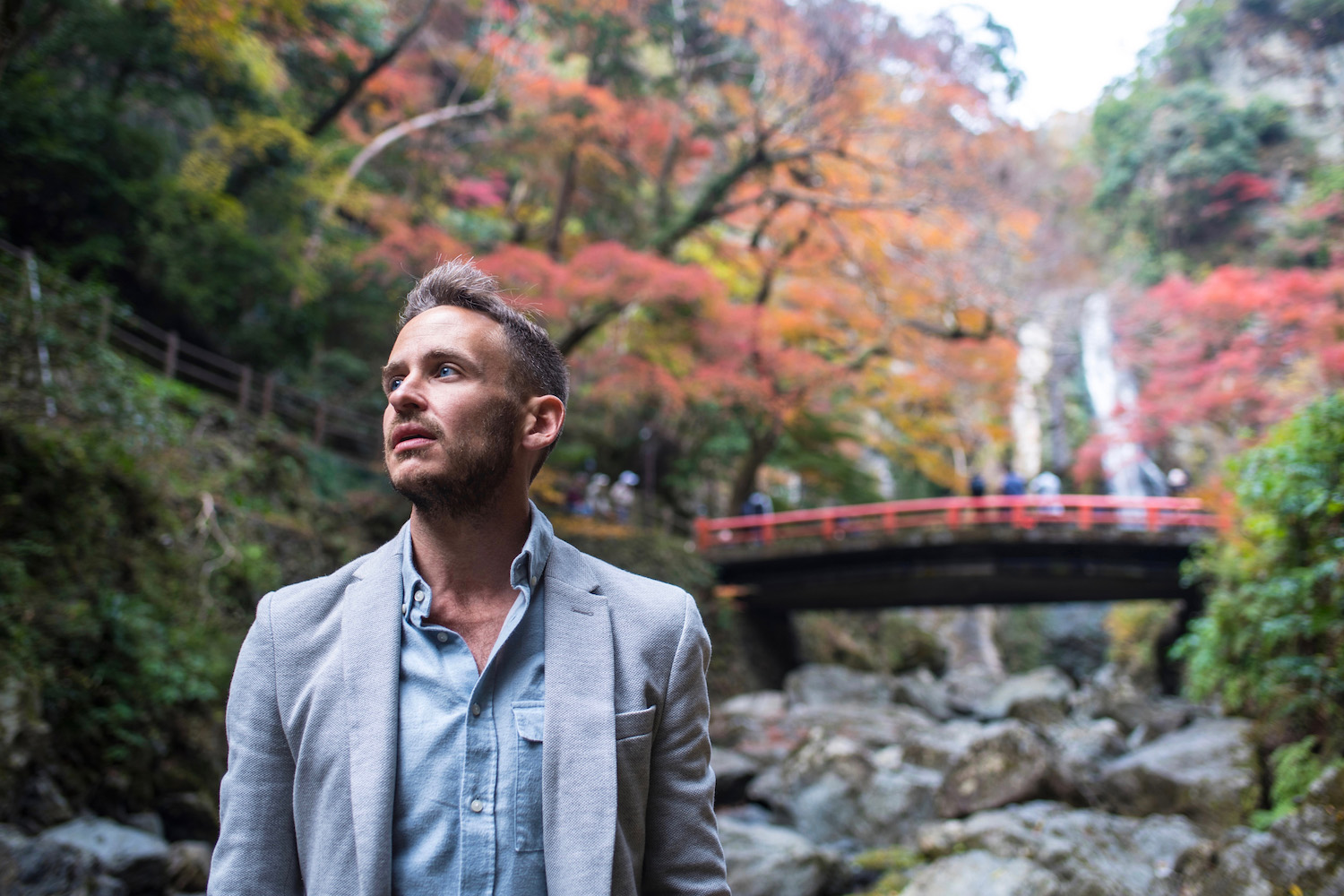 Other Things to Do in Minoh
Minoh Falls
Of course, I imagine you won't head all the way to Minoh just to taste "Momiji Japan," even if the process by which they're made is beautiful, and their sweet, crispy and delightfully oily taste is satisfying. Specifically, if you continue walking north along the Minoh pedestrian promenade (it eventually snakes in other directions) you'll arrive at Minoh Falls, which is actually one of the most beautiful places to see in Japan in autumn, even if relatively few people even know it exists.
Katsuo-ji
The good news? If you have a bit of time and stamina to keep walking past Minoh Falls, you'll be rewarded with the stunning Katsuo-ji temple, which is gorgeous any time of year, but is absolutely stunning during autumn. The better news? Once you finish your traipse through the temple and eating your fried maple leaf, Osaka awaits with all its own charms.
Minoh Memorial Forest Tower
If you walk northwestward from Minoh Falls rather than northeastward, you'll eventually reach Minoh Memorial Forest Tower (箕面記念の森展望塔 in Japanese), which offers an incredible view of the surrounding mountains—and, on a very clear day, Osaka's city center. Think you don't have the energy to hike all the way up? Buy another pack of Momiji leaf tempura, fuel up and power through it!
How to Get to Minoh from Osaka
Assuming you have longer than a week in Japan (which is to say you'll have enough days in Osaka to justify taking a day trip), traveling to eat Momiji tempura is easy. From Osaka Station, walk to Hankyu Umeda Station, and ride the express Takarazuka Line service northward to Ishibashi. From there, transfer to the Mino-o Line, on which it's just a few stops to reach Minoh (again, this will also be written as "Mino-o" on the route diagram).
When to Visit Minoh
Whether you're on a trip to explore Kyoto in November or are simply on a more general survey of autumn in Japan, this is the time to visit Minoh. In addition to the fact that the cascade of Minoh Falls is most resplendent when flanked by brilliant autumn colors, this is the only time of year to purchase fresh-fried momiji tempura, even if it can be store-bought during other times of year.
The great news, whether you simply see Osaka autumn leaves or enjoy autumn in the broader Kansai region, is that this is one of the best times to visit Japan in general. Even if you weren't able to sink your teeth into crispy, sweet (and, yes, somewhat greasy) tempura-fried maple leaves, a visit to Minoh in the autumn would very much be worth it, if only because of how beautiful the waterfall is. On the other hand, even if you can't eat fried maples leaves, Osaka is great any day of the year.
The Bottom Line
I'm not sure why so many people on the internet search for the phrase "Momiji Japan," but I do know that the experience of eating tempura-fried maple leaves (and visiting the beautiful town where they're made) is worthwhile. In fact, I'd go so far as to say that Minoh is one of my favorite day trips from Osaka, even though it's highly seasonal—you need to come during autumn if you want to sample momiji tempura. Click here to read about amazing things to do in Osaka, in case you need help planning your trip there.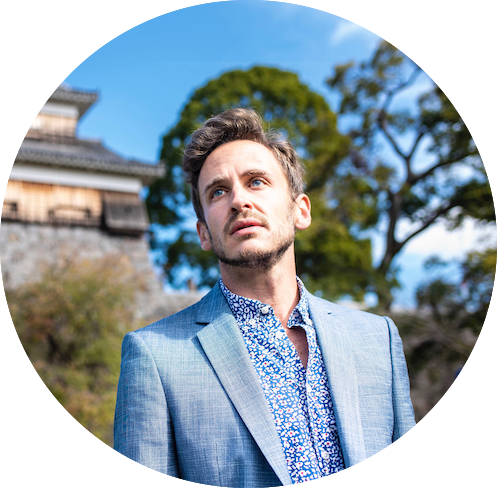 Japan Starts Here is information—and inspiration—for all your trips to Japan. My name is Robert and I'm happy you're here!