I love Japan's oft-ignored second city, but the fact is that many of the day trips from Osaka are at least as exciting as what you find in the city center. And that's saying something, given how spectacular it is to traipse through the grounds of Osaka Castle, or how pleasing the street eats you find along Dotonbori pedestrian street are to your tastebuds.
Regardless of how long you spend here, make room in your Osaka itinerary for at least a couple of these excursions. Spoiler alert: You will almost certainly want to extend your stay in Japan's Kansai region after reading about these side trips from Osaka!
Where to Stay in Osaka
Since this article is about best day trips from Osaka and not necessarily overnight or weekend trips, you'll need to search Osaka hotels to find a great place to rest your head. I personally love the simple but chic Hotel the Flag Shinsaibashi, though Osaka also does high-end well
If you aren't constrained by budget, I can strongly recommend the opulent and eminently classy Conrad Osaka. On the budget end, one of Osaka's best kept secrets is Hotel the Lutheran, a simple hotel near Osaka Castle that allows you to stay in a simple private room for only a bit more than you'd pay in most Osaka hostels.
My Favorite Day Trips from Osaka
Nara
You'll know about Nara even if you've done very little research for your trip to Japan. A Nara day trip from Osaka, which will take you not only to iconic Nara Deer Park but will also allow you to explore some of the oldest wooden structures in Japan, is probably in the top five day trips in Japan in general, including day and weekend trips from Tokyo.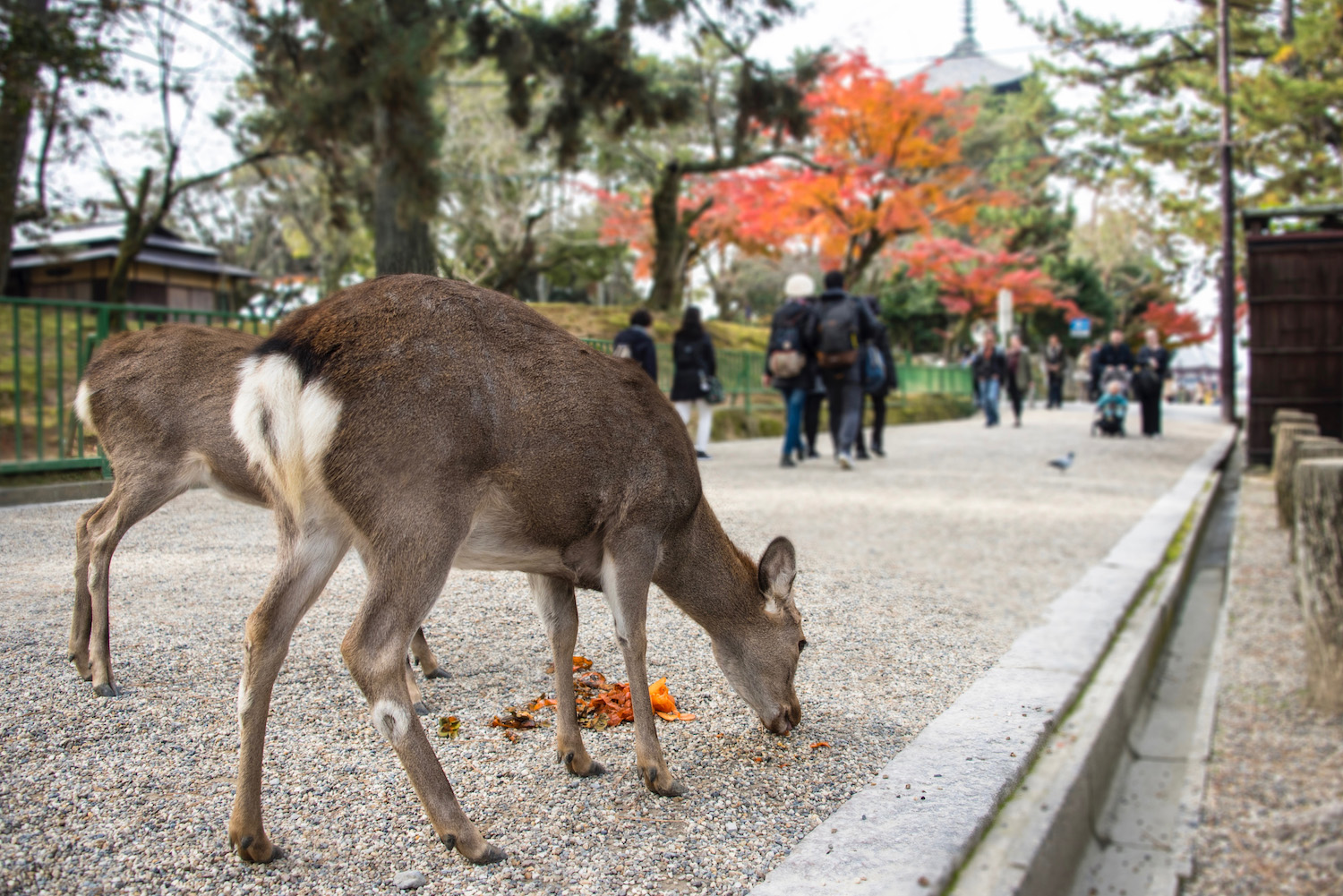 Like many of the other day trips from Osaka you can take, getting to Nara is very straightforward. Simply ride the JR Nara Line (how simple is that?) from Osaka Station (not, importantly, the Shin-Osaka Shinkansen hub) to Nara Station. From there, it's about 15 minutes by foot to the five-tiered Kofoku-ji pagoda, and only a bit farther to the infamous deer themselves, which means your Osaka to Nara day trip will be easy.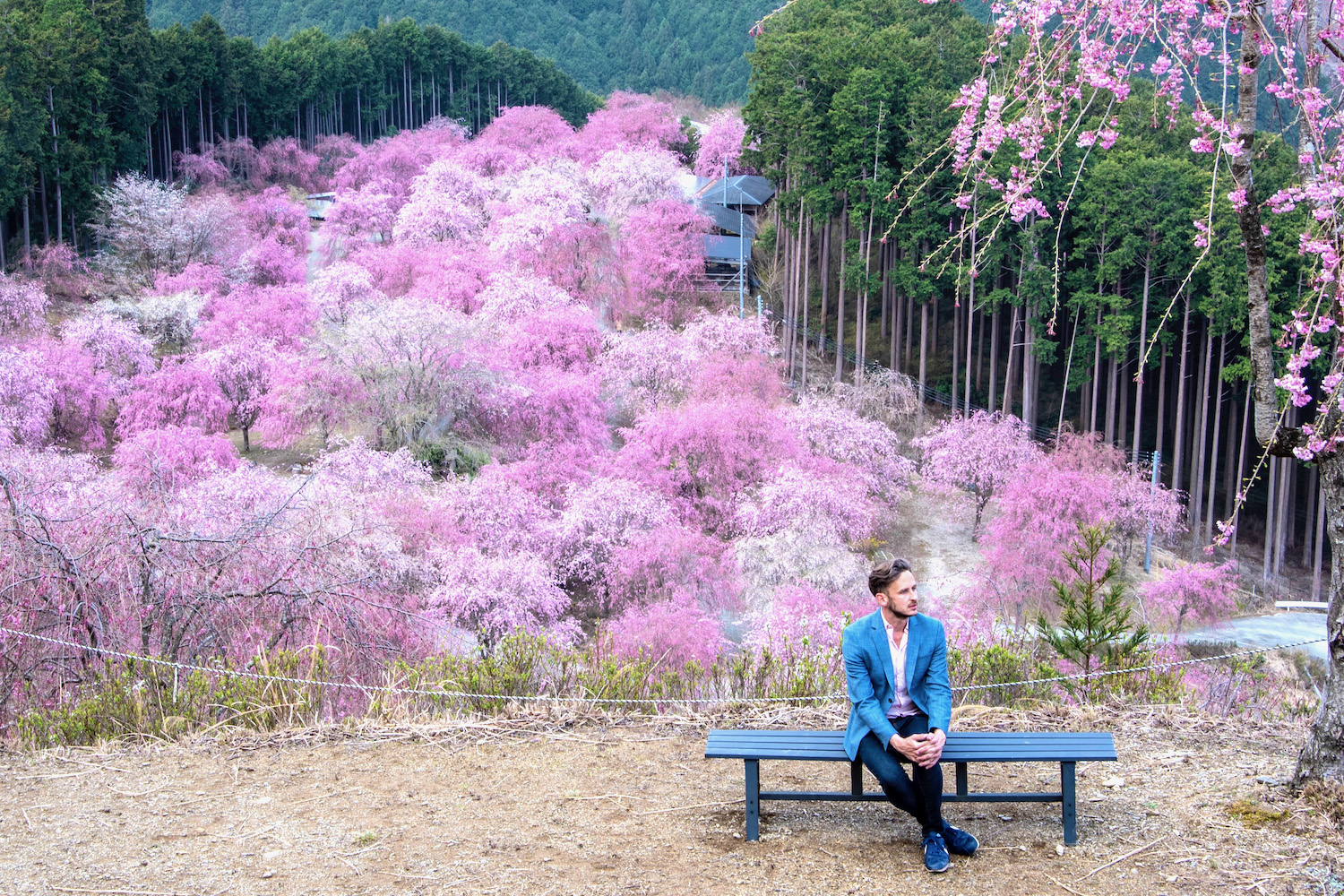 Another tip for visiting Nara? Don't ignore the multitude of things to do in Nara prefecture, outside the city center. The most notable example (if you're visiting in spring or autumn) is sakura-namesake Mt. Yoshino, although the ancient town of Asuka and its mesmerizing pagodas are also worth visiting.
Himeji
A Himeji day trip from Osaka is just as common as Nara, and while it's a bit more one note (Himeji Castle, stunning as it is, is essentially the only game in this town), it's even easier to take. Simply take any westbound Shinkansen from Shin-Osaka station, get off at Himeji and walk 10 minutes due north to the Castle, which you can actually see from the arrival platform, making this day trip from Osaka immediately satisfying.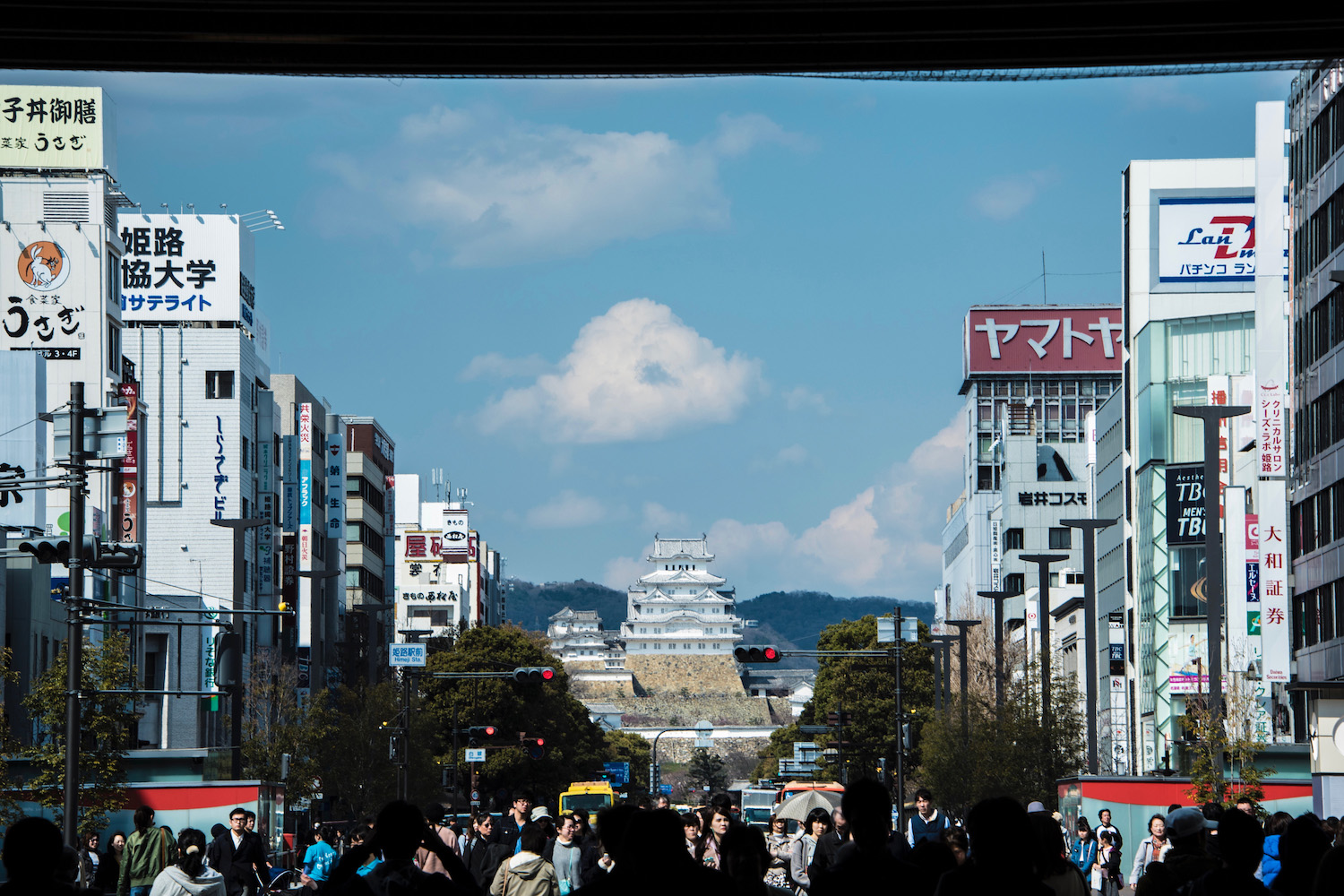 Because of how simple a trip Himeji Castle is, it probably won't even take an entire day. I'd recommend that you pair it with one of the other side trips from Osaka on this list in order to make the most of however much time you plan to spend in the city.
Mt. Koya and the Kumano Kodo
I'll be honest from the get-go: Most Wakayama day trip from Osaka options are better as overnight or even weekend trips, particularly if you plan to hike up Mt. Koya (or do more than make a momentary stop at the Nachi Taisha "Waterfall Temple" along the Kumano Kodo) during your time in this oft-overlooked prefecture.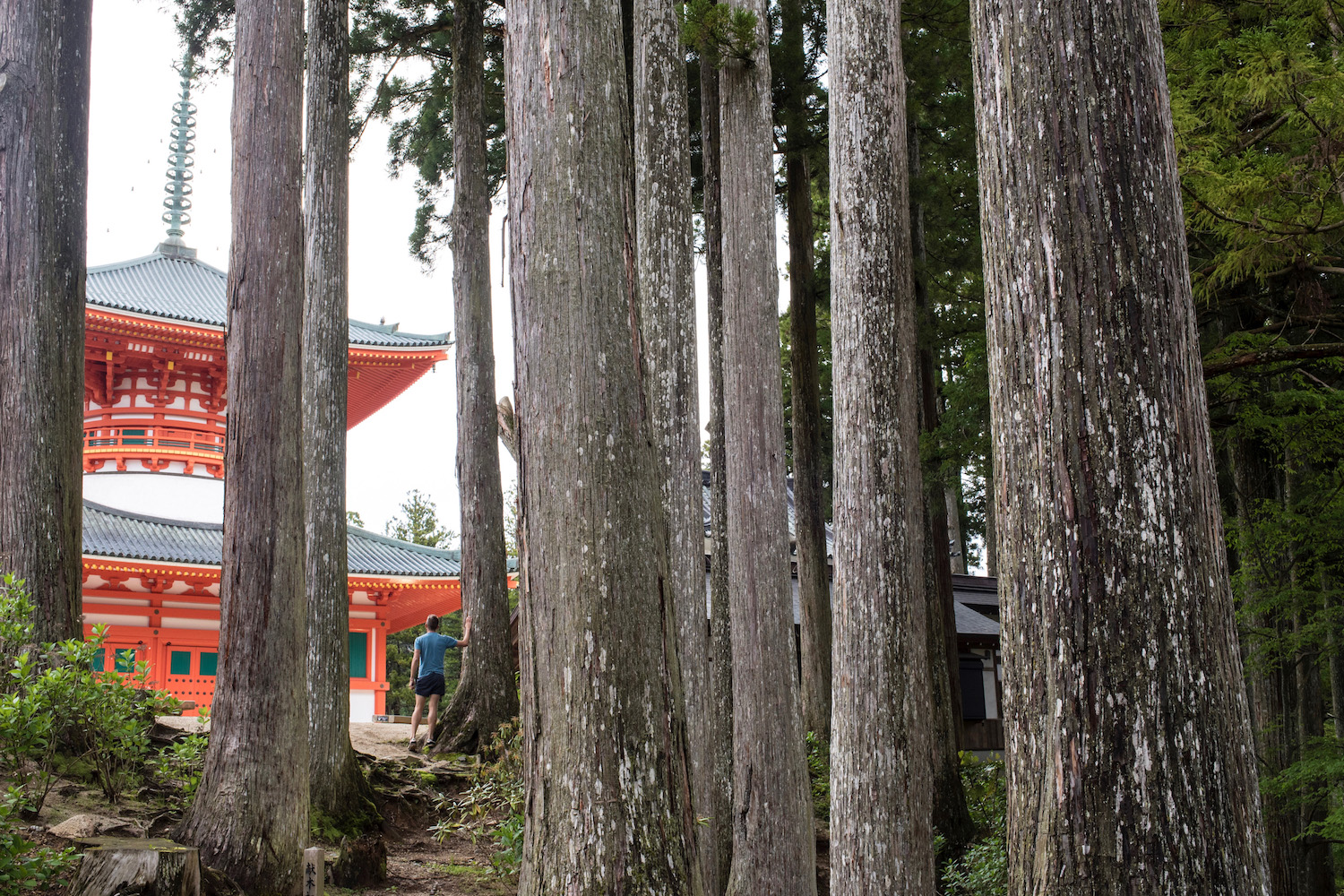 However, if you don't mind riding the "cable car" (which is really a funicular) up Mount Koya, and aren't set on doing a temple stay, a foray into Wakayama can very much be considered among day trips from Osaka, even if a Kumano Kodo day trip from Osaka is basically impossible. But you should definitely go early to Nankai-Namba station, where most trains bound for Wakayama depart, to avoid having to get a hotel because you missed the last departure back, turning your Osaka to Wakayama day trip (or even, simply, a Mt. Koya day trek from Osaka) into an overnight one!
Minoh
If you're traveling in Osaka in autumn, you'll definitely want to ride the Hankyu Railway north of the city to Minoh (which is something also spelled "Mino-o"). Here, you'll find two main things that make an Osaka day trip worthwhile: A gorgeous waterfall flanked by fiery maple leaves; and momiji tempura, maple leaves fried Japanese style in crispy, sweet batter.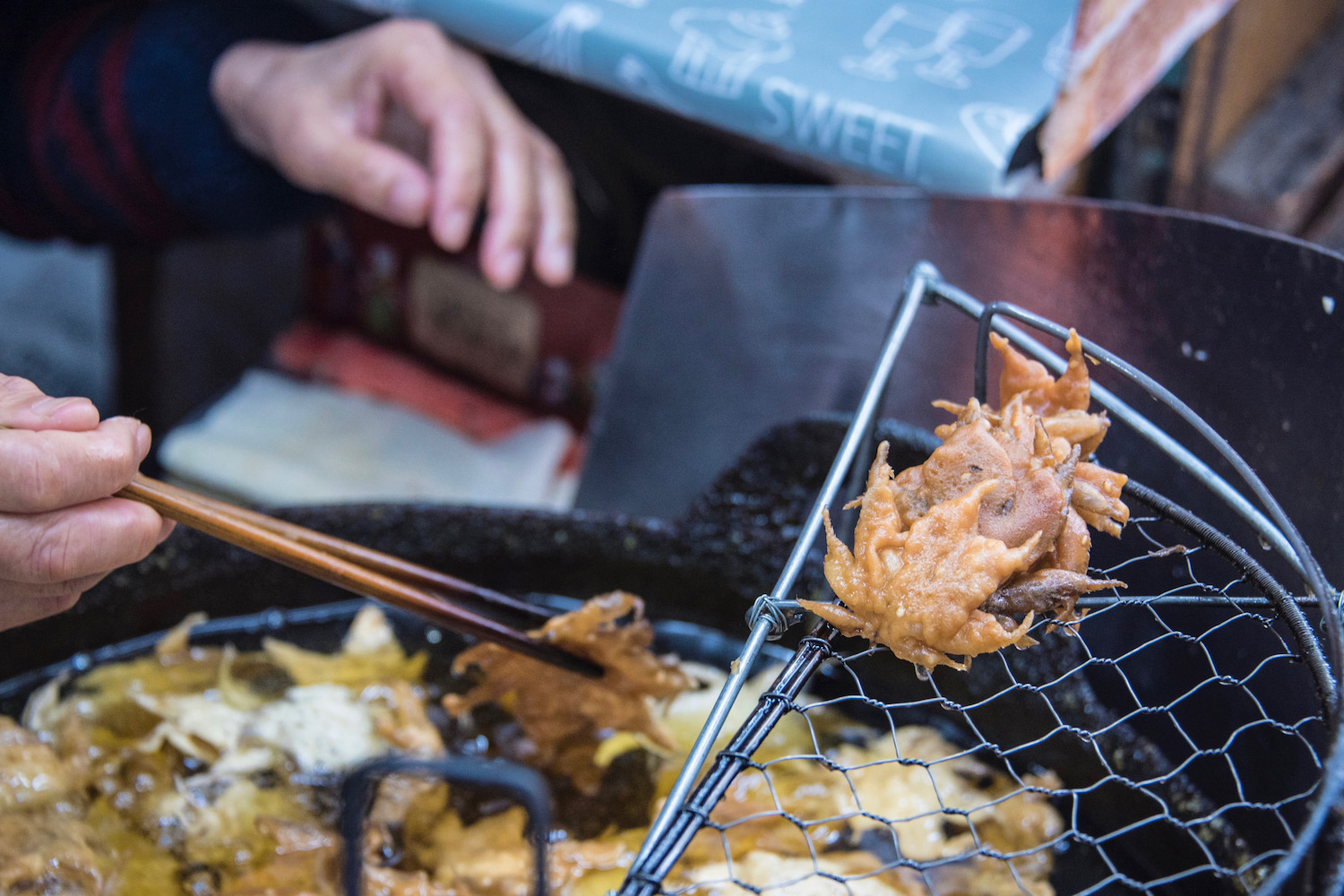 Of course, autumn isn't the only time you can visit Minoh, though it is the only time when stalls selling maple-leaf tempura are in business. Minoh Falls is beautiful any time of year, and the 4 km walk there from the station is an exhilarating option no matter when you happen to be traveling in Osaka.
Kobe
Few people consider the city of Kobe when it comes to day trips from Osaka. In fact, most people only know the name of the city from its (erroneous) reputation as a producer of the world's best beef (or beef at all); on a darker note, some people think about Japan's devastating 1995 earthquake when they hear the word "Kobe" mentioned.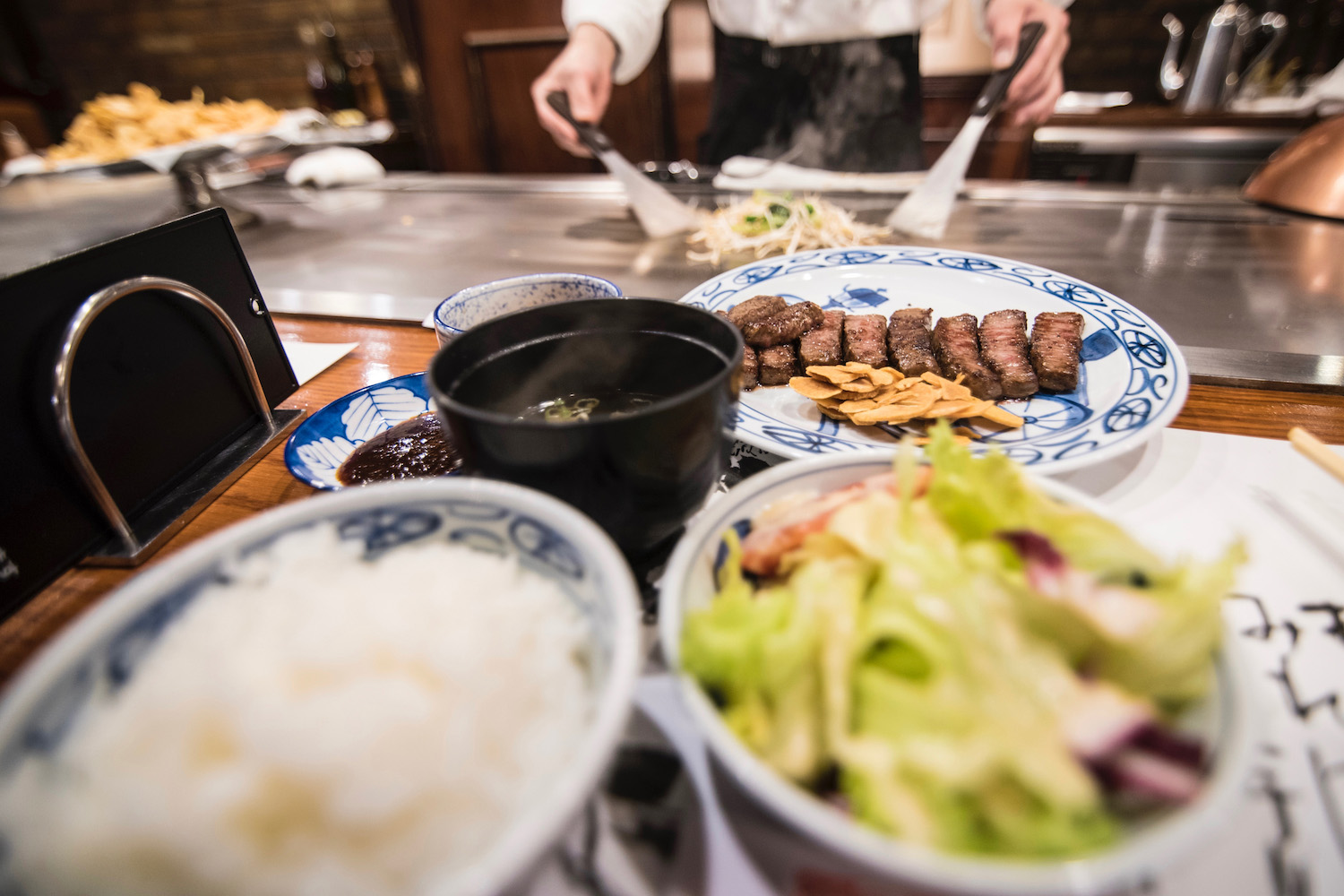 A day trip to Kobe from Osaka, to be sure, is an adventure of the understated sort. From the Western-style houses of Kitano-cho, the district where you'll find the opulent (and formerly members-only Nishimura Kohiten), to the Kobe Port Tower that lights up orange at night, there's nothing here that will slap you upside the head. Some travelers, however, will prefer this sort of Osaka to Kobe day trip.
Kyoto
On the surface, a day trip to Kyoto from Osaka sounds strange—many travelers to Japan do precisely the reverse. Though I hold the two cities in equal regard, the gardens in Kyoto alone make it a more worthy sightseeing destination than Osaka (especially in cherry blossom season); it's strange to imagine a day here balancing out a longer period in Osaka, which for all its pleasures is rather ordinary by comparison. I mean, the list of things to do in Kyoto is just ridiculous, even if travel from Osaka to Kyoto is quick and easy.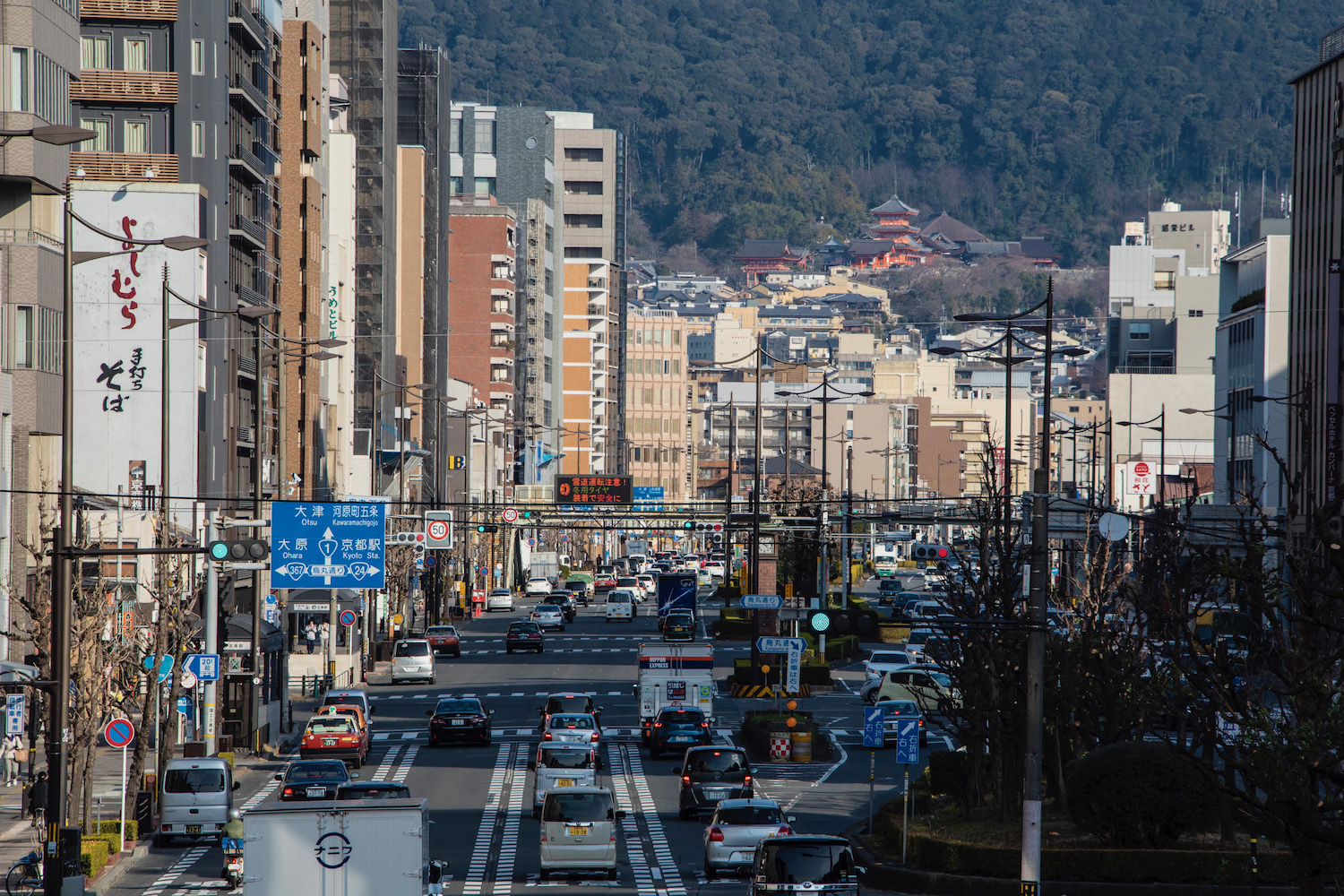 It's almost the same logic by which one could consider taking an Osaka day trip from Tokyo (you'd have, I guess, the opportunity to walk around Osaka Castle for a while, then maybe stroll down Dotonbori before enjoying a night view from Umeda Sky?) or visiting Nagoya (which, to be fair, is definitely the dullest big city in Japan) from either of its more exciting sisters.
Other Osaka Day Trip Ideas
When it comes to day trips from Osaka, the sky is really the limit, thanks to the scope and speed of Japan's bullet train network. For example, you could theoretically travel to the "Japanese desert" in Tottori, located on the northern coast of Honshu, even though that requires a limited-express JR train rather than a Shinkansen, like the train from Tokyo to Osaka.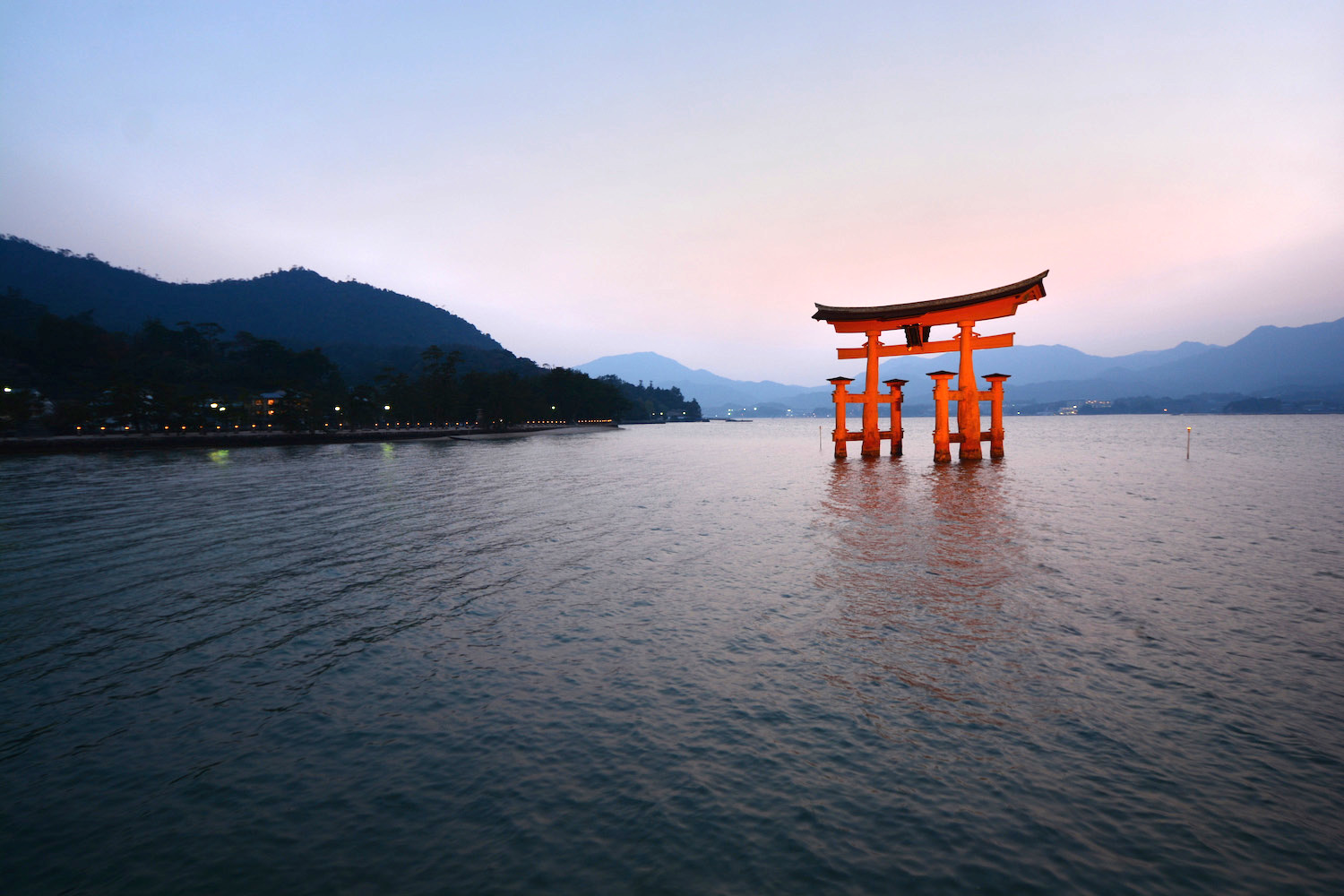 A more mainstream option Hiroshima day trip from Osaka, which is possible though not pleasant. Reason being that you'd need to spend more than four hours inside a train when all is said and done, and while you'd be able to see the Hiroshima Peace Park without much stress, you would miss other essential Hiroshima attractions, including serene Miyajima island, not to mention the opportunity to eat okonomiyaki pancakes in a sit-down setting, making an Osaka to Hiroshima day trip stressful.
Other FAQ About Day Trips from Osaka
Where can I go outside in Osaka?
Within Osaka city, it's difficult to enjoy outdoor activities within the honking of horns, or the sound of airplanes landing at Otami Airport. The best places nearby to enjoy nature are mostly in Nara and Wakayama prefectures, and including holy Mt. Koya and the Mt. Yoshino scenic area, one of Japan's top sakura destinations.
Can you do a day trip to Hiroshima from Osaka?
While it is possible to take a day trip to Hiroshima from Osaka, I wouldn't advise this. The rail journey will take you two hours each way, not counting the time it takes to travel to and from Shin-Osaka station, which may be 30-60 minutes each way from your hotel. This will leave you with only 8-12 hours in Hiroshima, depending on how early you leave and how late you stay—it's better to stay at least one night there.
Where do I go after Osaka?
If you haven't already visited Kyoto, Japan's ancient capital is the next logical place to go after Osaka. Otherwise, ride the Sanyo Shinkansen westward to Okayama, Hiroshima or Hakata (Fukuoka), the first big city on Kyushu island. If you're very adventurous, you could ride a Thunderbird train to ancient Kanazawa, a Super Hakuto train to eclectic Tottori (the gateway to San'in) or a JR Highway Bus over the Naruto Bridge to Tokushima, where you can begin exploring Shikoku island.
The Bottom Line
These day trips from Osaka are exactly as enjoyable as everything you'll do within the city limits, and that's saying something. From brushes with nature in Nara, to the magnificent architecture of Himeji Castle, to the way holy Mount Koya in Wakayama prefecture blends these disparate experiences together, Osaka side trips allow you to see the very best of Japan without leaving the Kansai region. The hardest part is limiting yourself to only a few if you haven't got a lot of time! Make sure to check out my article on day trips from Kyoto for even more inspiration, presuming you don't simply take a Kyoto day trip from Osaka.