My journey to Zao Onsen, the last stop on the Japan winter trip I've been blogging about for the past couple of weeks, was strange. The Shinkansen I boarded at Morioka arrived to Sendai a full 30 minutes behind schedule, which is basically unprecedented among Japanese trains; the Senzan Line rapid service, which I rode from Sendai to Yamagata, was similarly late.
It was only upon arriving at Zao Ropeway to find it closed that I understood why: Strong winds, sustained at nearly 100 km/h at the top of Mt. Zao (and having gusted to 60 at sea level) had impaired train service throughout the Tohoku region. The snow monsters would have to wait until tomorrow.
Completely Clear
It's going to be clear, I looked down at the unambiguous next-day forecast on my phone, barely able to contain my giddiness by the time I reached the main road of the hot springs town. Tomorrow is going to be completely clear!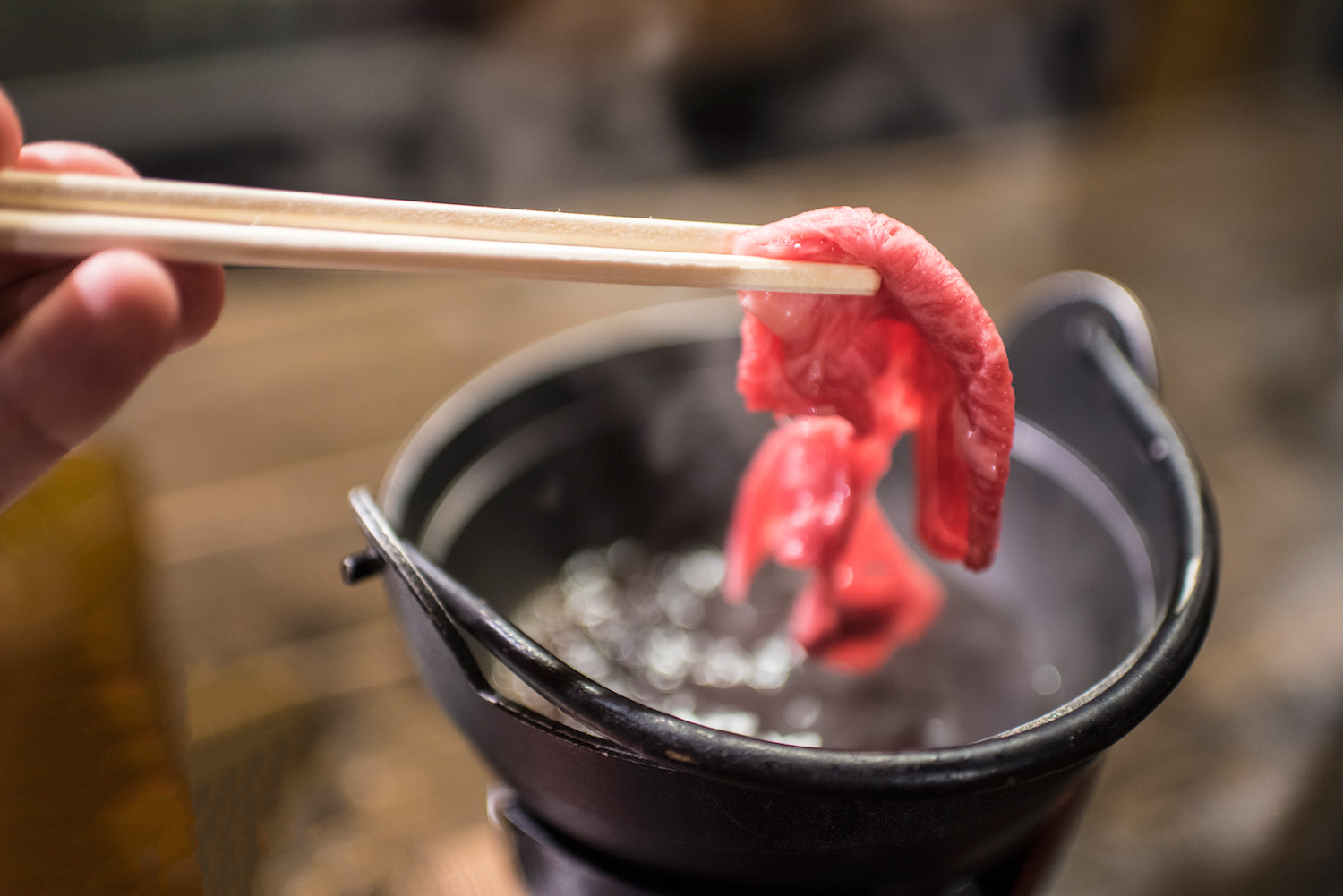 A deep, blue sky would be optimal for photographing the so-called Japan snow monsters, which take shape during the coldest part of winter every year, when months' worth of snow all but conceal the trees at the top of Mt. Zao. Walking amid the monsters with such weather conditions would be the perfect way to end my perfect winter trip to Japan, among other reasons because I always expect a cloudy day.
It was almost perverse, the extent to which a pair of late trains and a closed cable car had set me up for a flawless finish, but I decided to go with it. My only objective for the subsequent 18 hours would be to enjoy myself.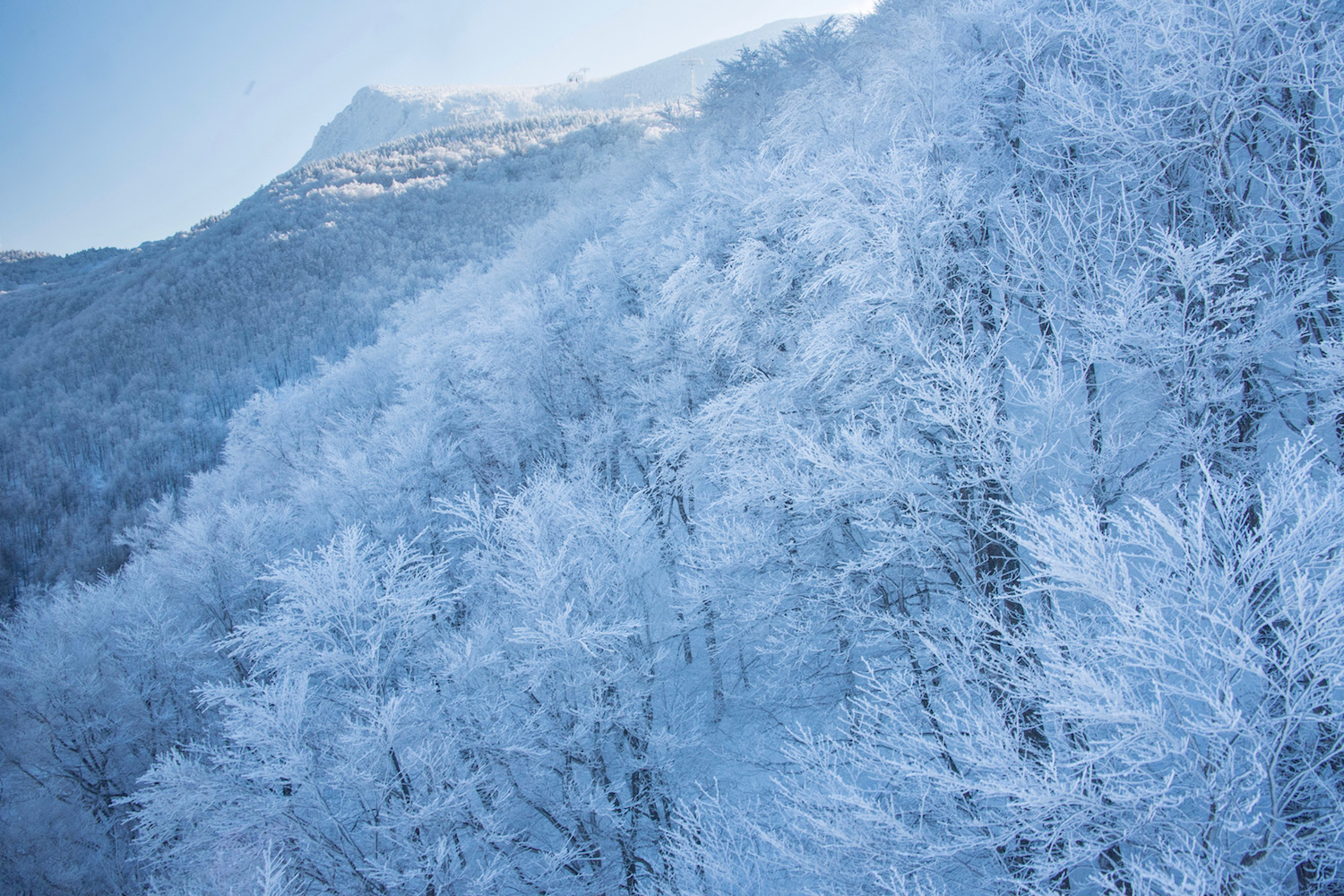 How difficult could that be in an onsen town? I said under my breath as I approached the restaurant the owner of my ryokan had recommended for lunch—it was closed.
Any Other Place
I was all but guaranteed to see the Zao Onsen snow monsters at their most resplendent, so it makes sense that the rest of my time in the town would be miserable. That's a bit of an exaggeration, actually, though I will say without hesitation that I've never encountered ruder people in Japan than I did here.

"No Nihon-shu," the old waitress at the yakiniku restaurant where I ended up eating on my way back from the ropeway station barked at me—I almost felt afraid to ask her if they had beer. Not that I had a right to complain: A Chinese family seated next to me waited for at least 30 minutes at a table covered in dirty dishes, and hadn't even had their presence acknowledged by the time I paid my bill.
The attitude of nearly everyone I encountered or observed in the town (with the notable exception of the septuagenarian couple who ran my ryokan) was similar. The first place I attempted to have dinner, which was all but empty, told me to leave because they had no seating; the second (the spot I'd been recommended for lunch) initially chided me for not having a reservation, then shamed me for asking to see one the English menus advertised in large print just outside the entrance. The Yamagata beef sukiyaki was good, anyway.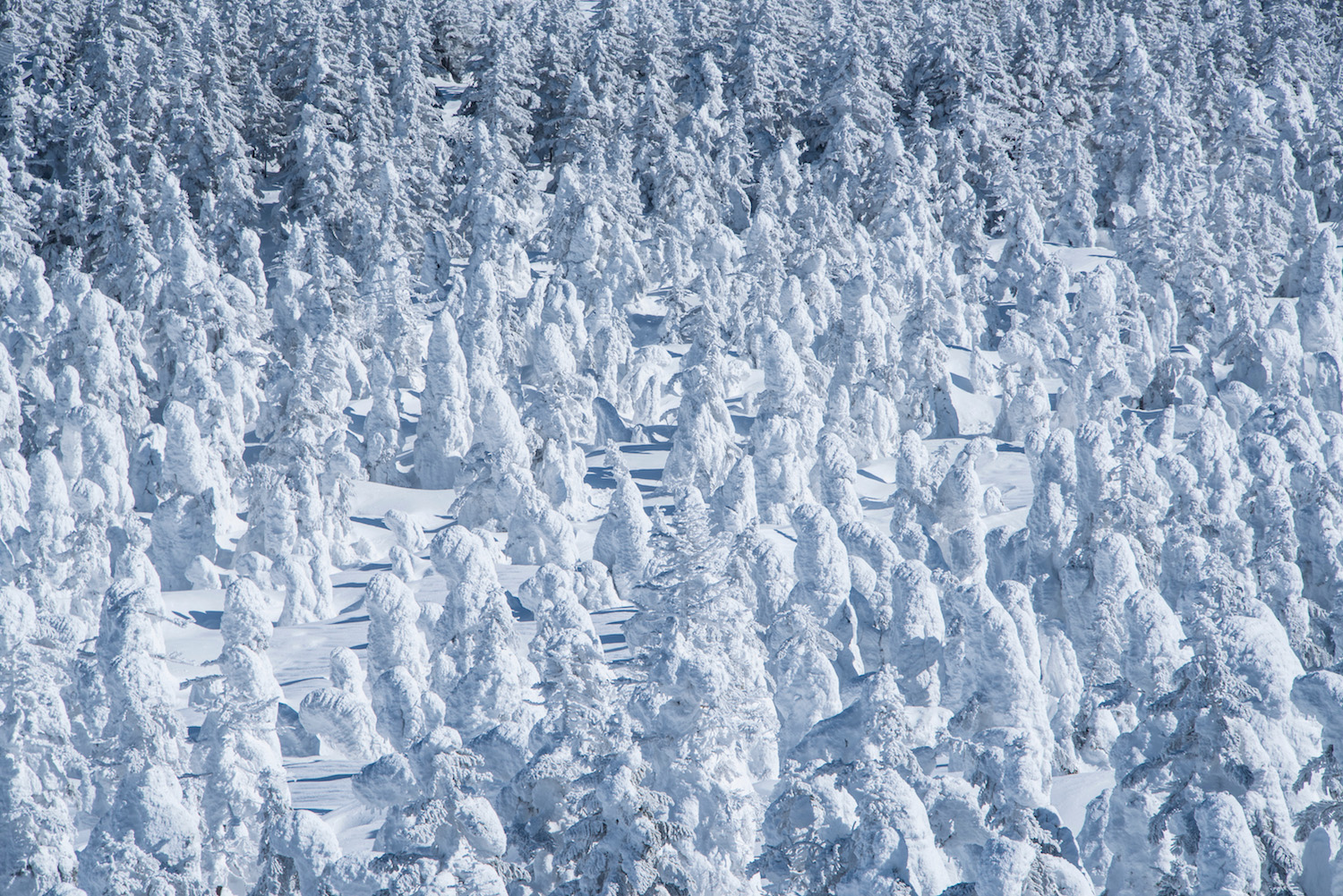 In literally any other place on the planet, this sort of treatment wouldn't have bothered me—Japan has simply set a high bar on all of my previous 15 trips to the country. Everyone in Zao Japan seemed to have a chip on their shoulder, which made me wonder if I actually needed to ride a pair of cable cars in order to see the Japan snow monsters.
Walking into the Image
I finished yesterday perturbed by the behavior I'd witnessed all around me, but I refused to let it ruin my night. The pair of baths I enjoyed (one at the public bath house cross from my ryokan, the other just down the hall from my room) allowed me to sleep straight through the night. The sun seemed to rise quickly, revealing the crystalline sky the forecast foretold.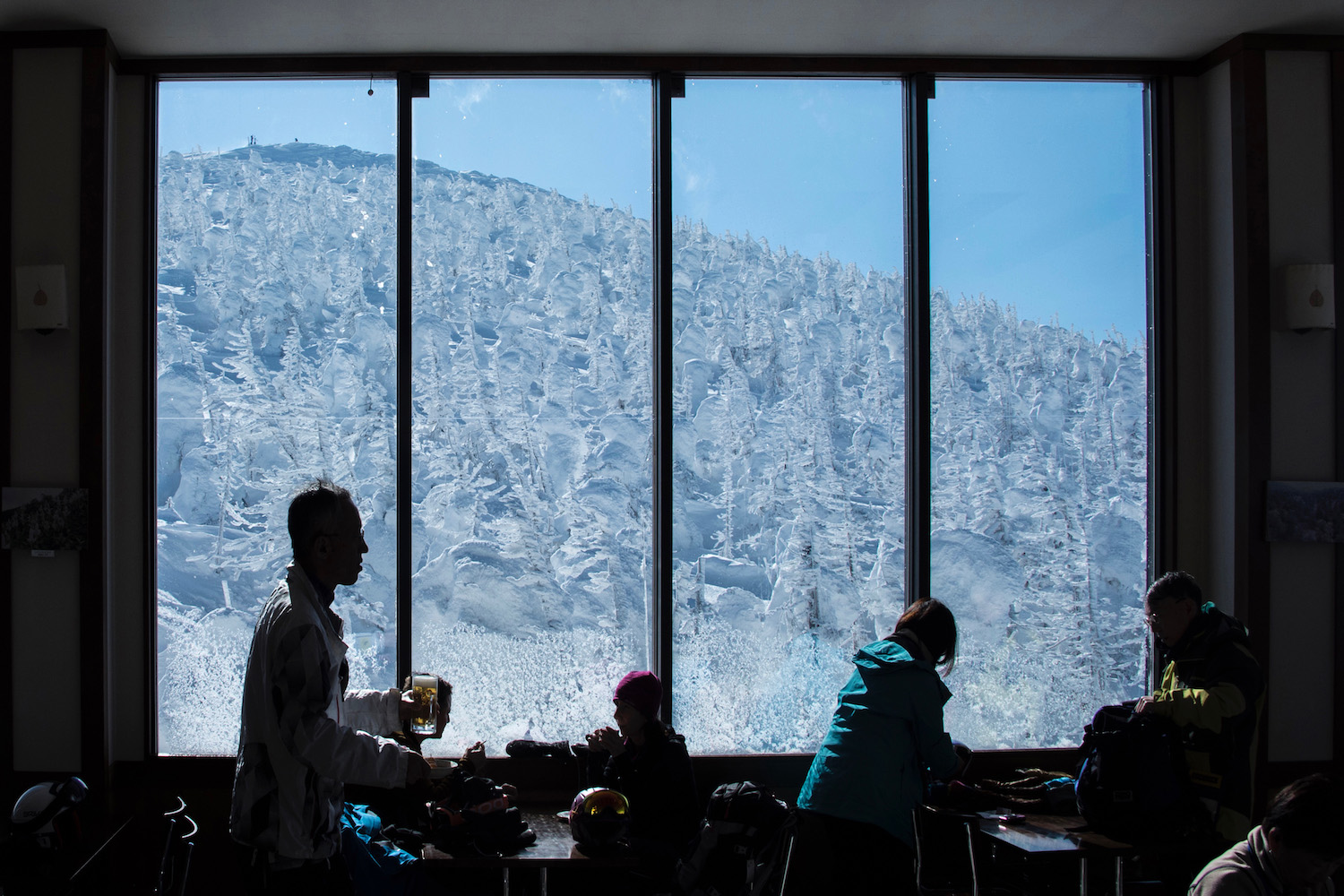 Which is not to say that this morning was free of annoyances. For example, while my journey from the base of the ropeway to the intermediary Juhyo Kogen station was relatively speedy, I (and several hundred others, mostly Japanese people traveling in an old folks' tour group) had to wait more than an hour outside, in temperatures significantly below zero, while staff performance maintenance and testing I imagine would've been done before business hours most anywhere else in Japan.
Alas, the moment I laid eyes upon the Zao snow monsters, everything else I'd experienced in the prior 18 hours (and in some ways, the entire rest of my trip), melted away. Though I could barely feel my fingers and toes, and my skin was chapped as red as the ropes I was technically not supposed to pass beyond, walking into the image that had ultimately inspired me to take an expansive trip to Japan during winter was transcendental.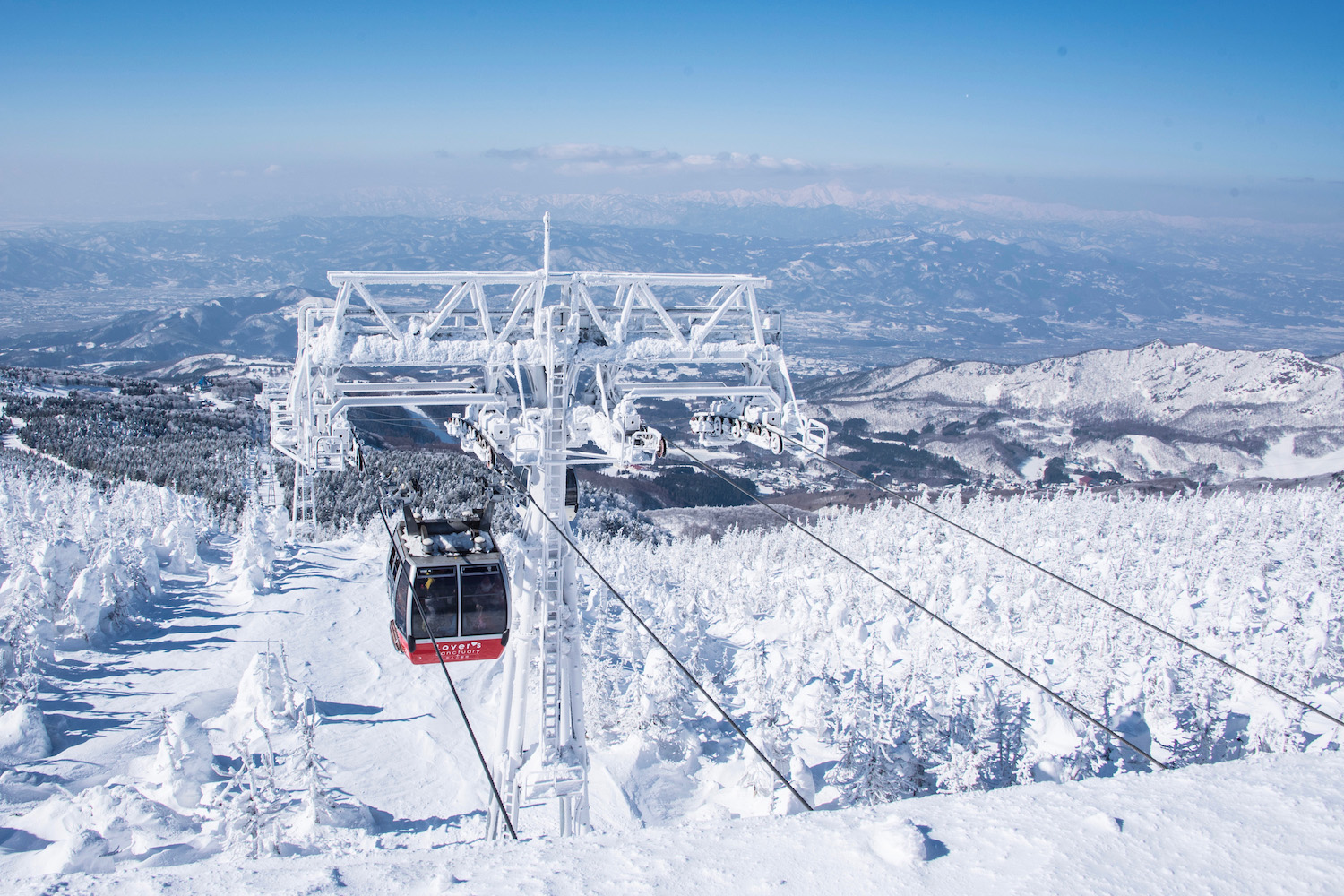 It was also slightly terrifying. Though the gentle slope of the mountain did little to intimidate or tire me, I did have to catch my breath after falling more than a meter through the frozen surface of the snow the first time (I eventually got used to it).
Sayonara, Snow Monsters
Realizing I wouldn't make it back to town to catch the bus I'd originally intended to take, I sat down for a steaming bowl of sesame ramen at a table that looked out onto the Juhyo, as the monsters are known in Japanese. I'm not sure if it was the blood that suddenly flowed into my extremities, or the fact that I did have some time to spare, but I got a wild hair and went with it.
"Sayonara, snow monsters," I said out loud when I'd hiked as far up the slope as footsteps seemed to go—I definitely didn't want to fall several feet into the frozen ground at this altitude. I felt like the king of Zao Onsen as I looked down on the Juyho, which seemed to form a garrison between the precipice where I stood and everything else—I'd never wanted to leave Japan less.
Other FAQ About Zao Onsen
What are the snow monsters in Japan?
The "snow monsters" are a phenomenon that happens when evergreen trees on tall mountains in Japan's Tohoku region become so covered in snow that they droop over and look like, well, monsters. Although the ones at Yamagata prefecture's Zao Onsen are the most famous, there are others elsewhere in the country.
Where is Mt. Zao, Japan?
Mt. Zao is located in Yamagata prefecture, in Japan's northeastern Tohoku region. You can access Zao Onsen by riding the Yamagata Shinkansen from Tokyo to Yamagata, then taking a bus onward from there.
How do you get to Okama Crater?
Okama Crater is technically accessible via public transportation, although it's much easier to get there by renting your own car. If you don't plan to travel there from a hotel or ryokan in Zao Onsen, I recommend staying in Yamagata city and driving from there.