I try to include both of Tokyo's most famous districts in itineraries I plan for visitors to the city. Still, for many travelers, the question of Shinjuku or Shibuya still comes up.
My goal in writing this article is not to pit these neighborhoods against each other. I'm not going to declare that Shinjuku nightlife is better than what you find in Shibuya, or that you'll have more luck finding crimp tools in a denkiya shop in Takashimaya Times Square than one in Tokyu Plaza Omotesando.
Likewise, while I won't state definitively than Shibuya or Shinjuku is the best place to stay in Tokyo, I'll recommend a variety of awesome hotels for both. We've got a lot of ground to cover, however, so let's get to it!
Are Shinjuku and Shibuya Similar?
Most travelers associate both of these neighborhoods with things to do in Tokyo at night. Namely, walking through Shinjuku's Kabukicho area (Tokyo's most famous red-light district) or through the so-called Shibuya Scramble, which is by some measures to world's busiest pedestrian crossing. Apart from this, however, just how similar are Shinjuku and Shibuya?
In my opinion, they're more like first cousins than identical twins. When you travel from Shinjuku to Shibuya (or vice-versa) on the Yamanote Line, you'll feel a similar vibe upon emerging into each district, both of which are defined by larger-than-life railway stations, massive numbers of restaurant and retail outlets and at least as many busy commuters as photo-snapping tourists. Below, I'll delve into some specific examples to illustrate this point.
Things to Do: Shinjuku vs Shibuya
Major Attractions in Shinjuku and Shibuya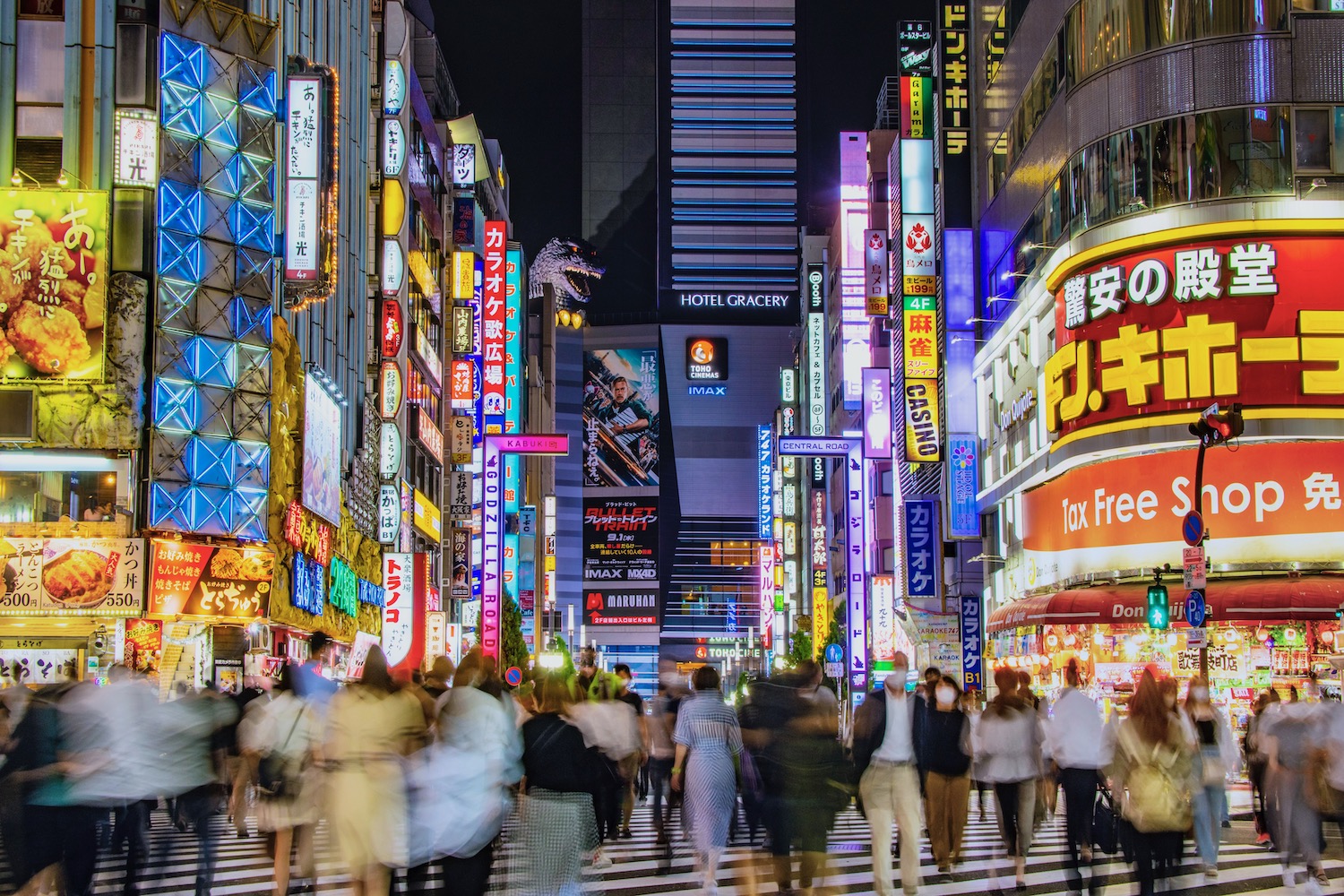 The aforementioned nighttime activities notwithstanding, other core attractions in the Shibuya and Shinjuku areas have similarities. For example, while the target demographic of Shinjuku's Golden Gai is a bit older than the teenager girls who favor Takeshita-dori in Harajuku (which I consider to be the Beverly Hills of Tokyo—walk amid the luxe cribs of Omote-sando for some major real estate envy!), both streets evoke a similarly colorful energy.
Dining in Shinjuku vs Shibuya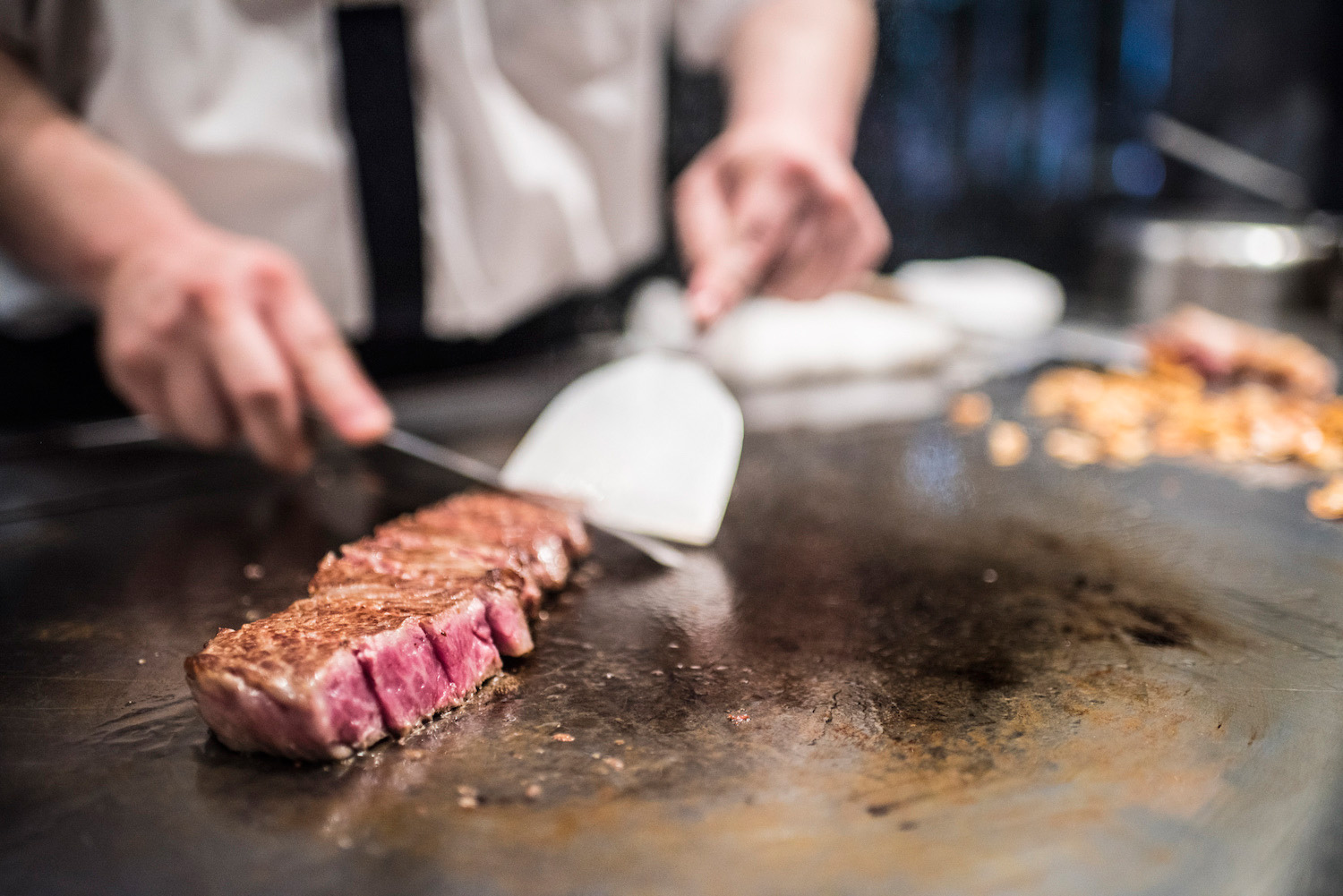 Many of the best restaurants in Shinjuku (especially Michelin-starred ones like Shinjuku Kappo Nakajima) tend to top lists of eateries in Tokyo as a whole, but Shibuya takes food seriously too. A personal favorite of mine is the Hakusyu Teppanyaki restaurant, which serves up some of the tastiest Wagyu beef I've ever had in my life.
Is Shibuya or Shinjuku Shopping Better?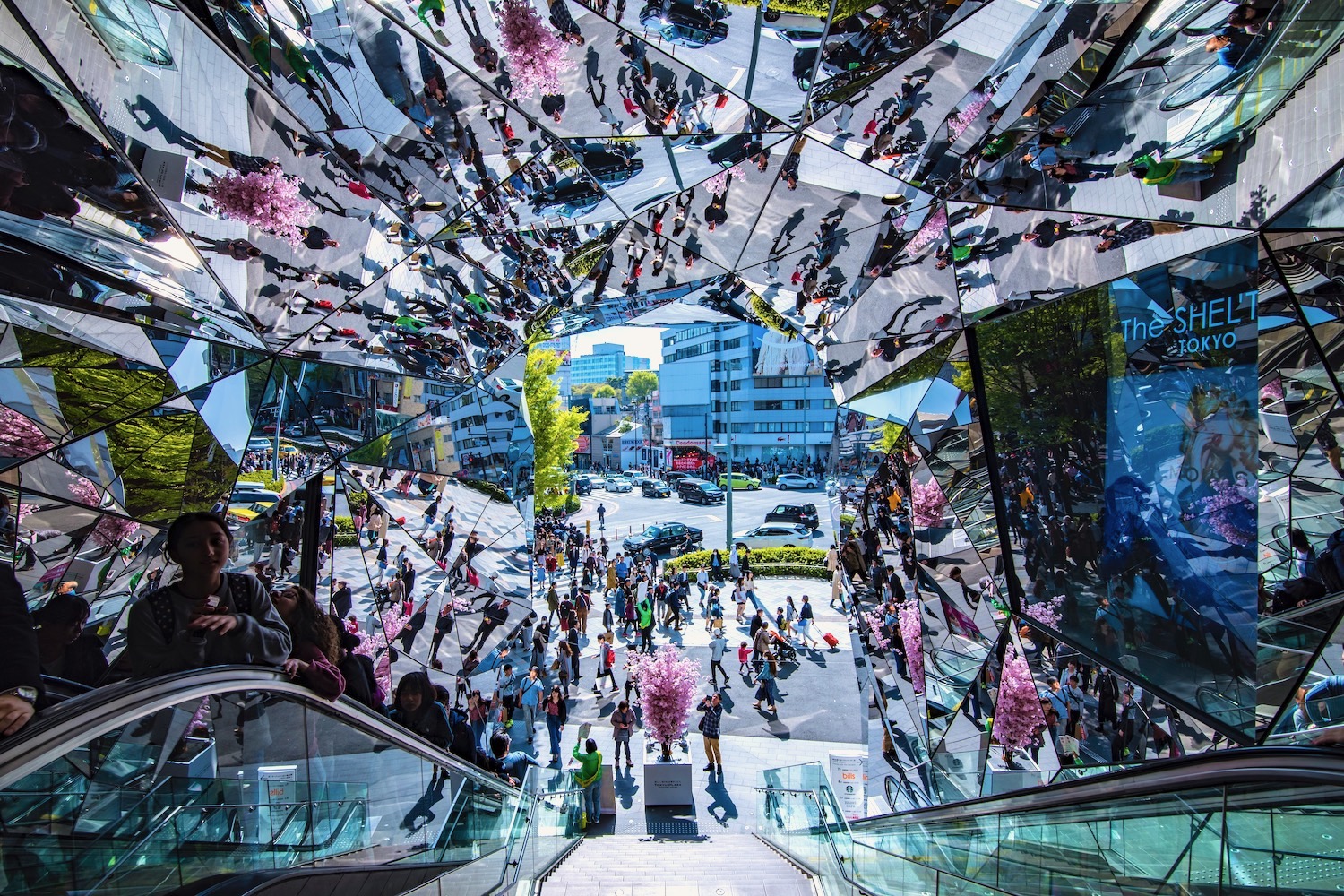 Whether you go electronics shopping at BIC Camera Shibuya or choosing one of the chain's several Shinjuku outlets, neither of these Tokyo districts is short on retail therapy. Other notable shops include the massive Uniqlo location just south of Shinjuku station, and Shibuya 109, which might just be the most photographed department store in Tokyo. Ride the JR Yamanote Line from Shibuya to Shinjuku to see for yourself!
Shinjuku vs Shibuya Nightlife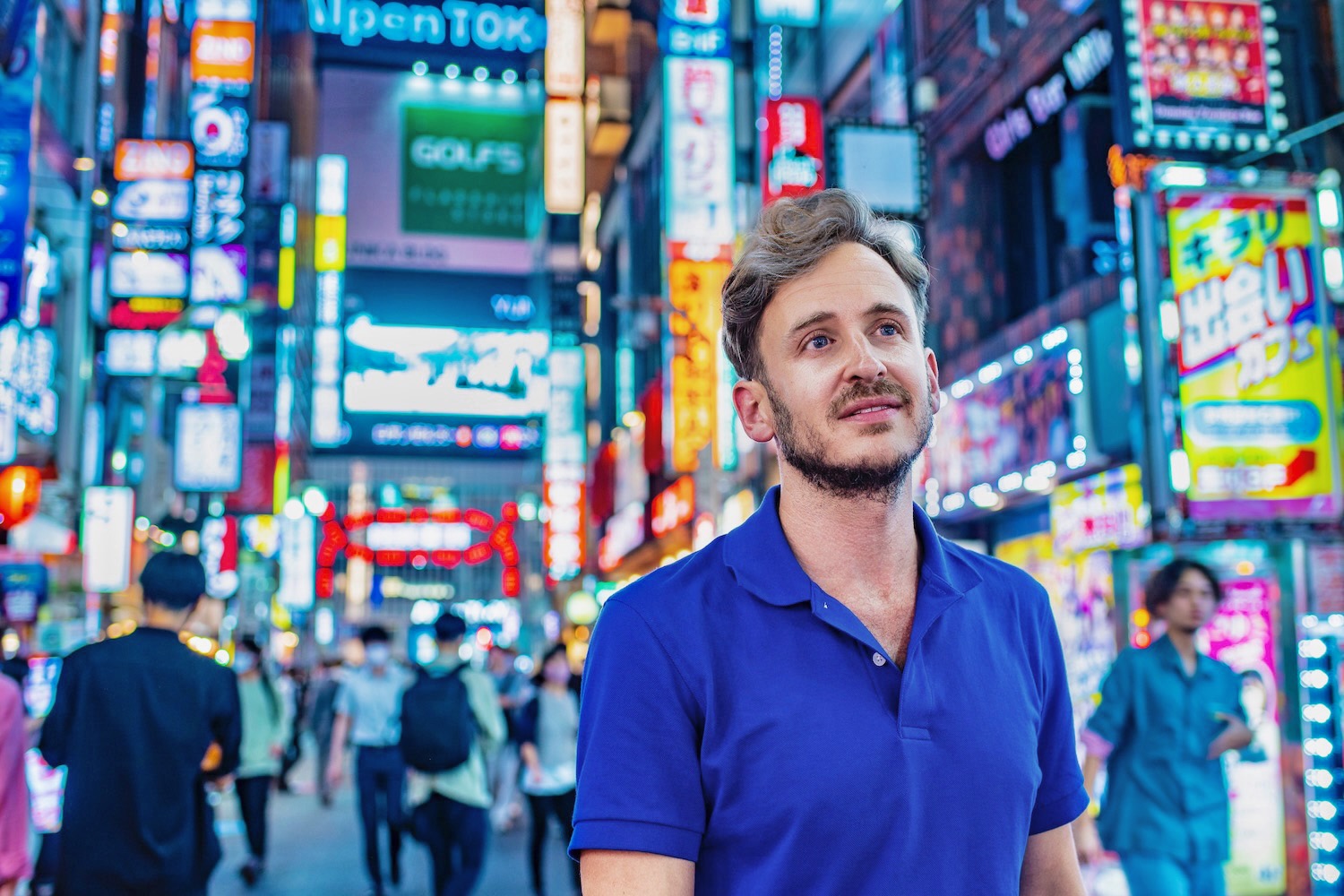 In my opinion, while there are some fun bars in Shibuya, Shinjuku is a more interesting place to hang out at night. This is irrespective of whether you're downing highballs in the Izakaya pubs of Omoide Yokocho ("Memory Lane"), or partaking in the seedier establishments that dot Kabukicho. However, there are plenty of places to get your drink on in Shibuya, namely in Nonbei Yokocho ( "Drunkard's Alley"). Notably, the Ni-Chome area in Shinjuku's Kabukicho sub-district is the nucleus of Tokyo's—and Japan's—gay nightlife.
Finding Serenity in Shinjuku or Shibuya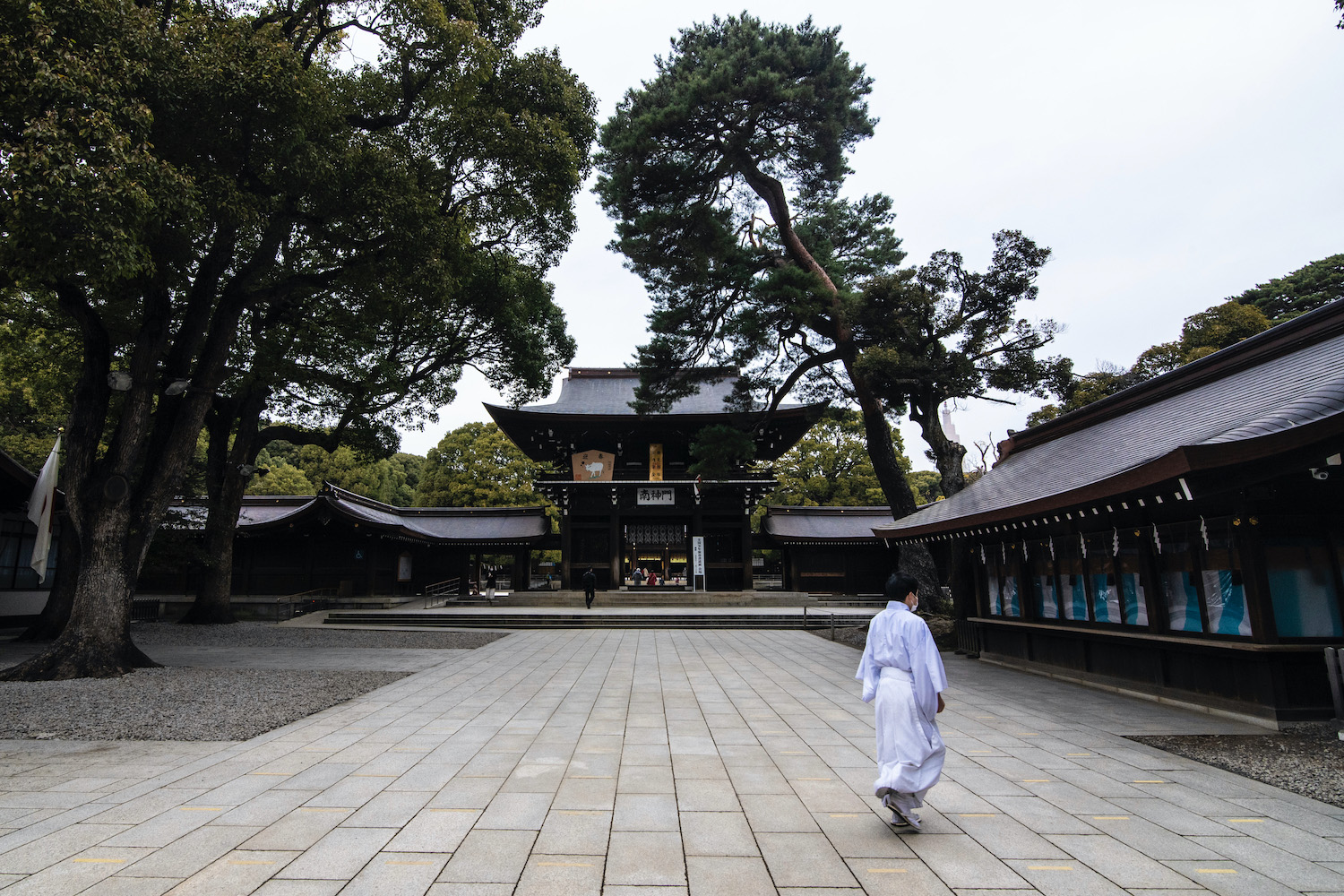 Whether you're hanging out in Shinjuku or Shibuya, you don't have to go-go-go along with everyone else. In Shibuya, you could take a stroll to the tranquil Meiji Shrine or, if you're visiting during cherry blossom season, have a picnic under the petals in Yoyogi Park. Shinjuku Gyoen National Garden is also a good hanami spot, while you can find temples like Zenkoku-ji and Joen-ji within Shinjuku as well.
Where to Stay in Shinjuku or Shibuya
It's a toss-up as to whether Shibuya hotels are superior to those in Shibuya, but neither district is short on convenient and chic places to stay, and at all price points. Budget-minded travelers will love capsule hotels like Shinjuku's Nine Hours and commun in Shibuya, while those with a little more to throw down might choose boutique properties such as Shinjuku Granbell Hotel, which is something of an analog to Shibuya's Hotel Emit.
For high-luxury travelers, the question of Shibuya or Shinjuku to stay is more clear-cut. While certain Shibuya properties (namely the Cerulean Tower Tokyu Hotel) manage to exude opulence and exclusivity, far can live up the the reputation of Park Hyatt Shinjuku, if only because the New York Bar that crowns its rooftop is the most famous place to have cocktail in Tokyo.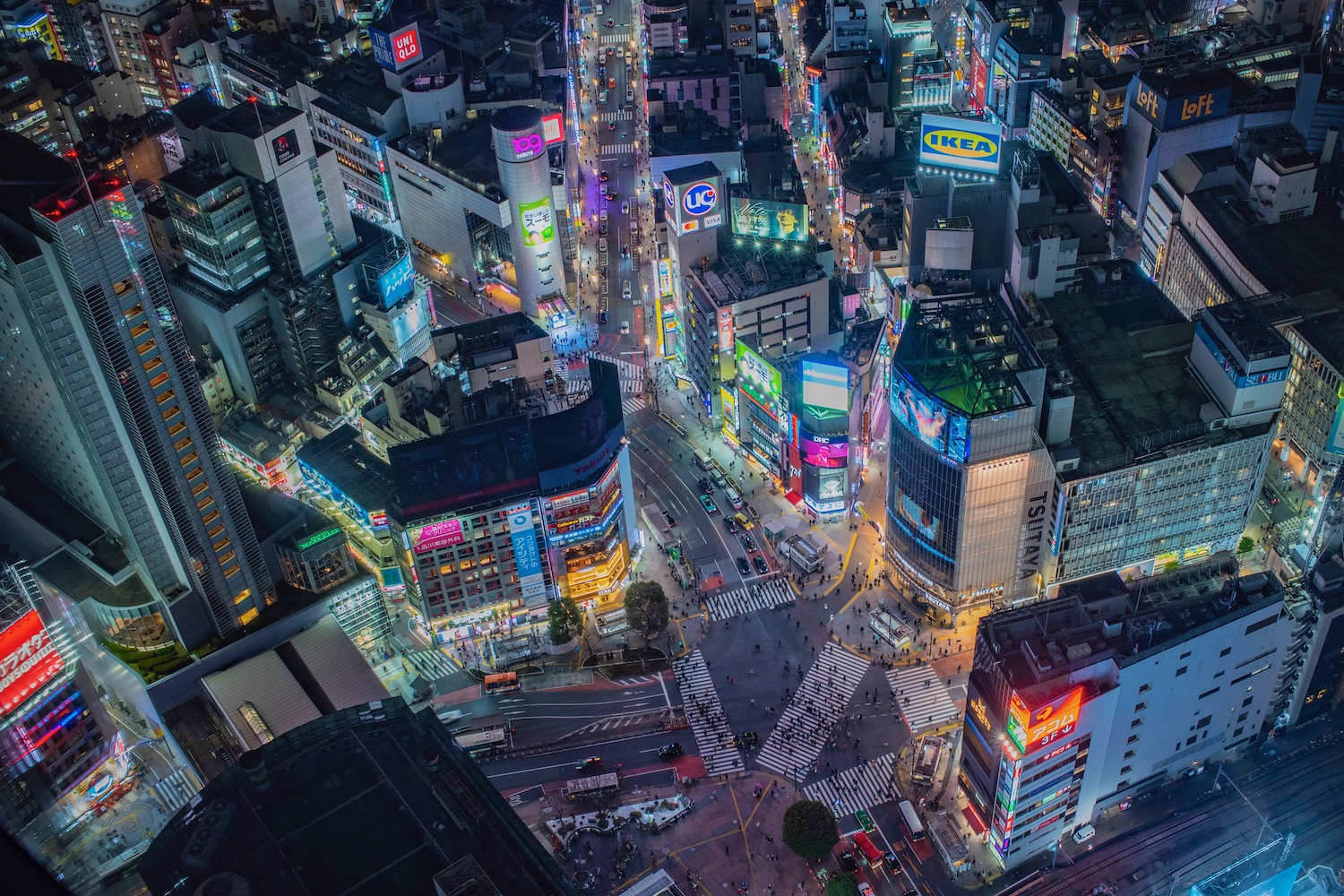 Other FAQ About Shinjuku vs Shibuya
Is Shinjuku or Shibuya better?
Shinjuku and Shibuya both offer self-contained Tokyo experiences for visitors, with exciting shopping, dining and nightlife, lush nature, tantalizing daytime and nighttime urban scenery and a diversity of hotels, Airbnbs and other properties. Additionally, Shinjuku and Shibuya stations are two of the most convenient and best-connected transport hubs in all of Tokyo.
How far is Shinjuku from Shibuya?
Shinjuku Station is about 3 km from Shibuya Station. In reality, however, the margins of the two wards jut up against each other and even overlap. Although Shinjuku and Shibuya are two very separate neighborhoods of Tokyo with their own unique identities, they're also neighbors. If you can, you should visit them both in the same day!
How do you get from Shibuya to Shinjuku?
The easiest way to travel between Shinjuku and Shibuya Stations is using the JR Yamanote Line. In addition to being free for JR Pass holders, trains come every 1-2 minutes and take about 5-6 minutes to traverse the two intermediary stops (Harajuku and Yoyogi) between Shinjuku and Shibuya. If it's a nice day and you're not in a rush, you can walk between Shinjuku and Shibuya (ideally via the lush Meiji Shrine) in around 30 minutes, or maybe slightly longer.
The Bottom Line
Is Shinjuku or Shibuya right for you? I could answer this question, or help you decide between Shinjuku or Shibuya to stay, but I'd rather ask you a better one. Namely, how can you adjust your itinerary so that both of these neighborhoods fit neatly into it? I mean, why choose between a neon-lit stroll through Shibuya Scramble and a genki-sushi meal in Shinjuku's Kabukicho section? Screw Shibuya vs Shinjuku: Visit both! There's a reason Shinjuku and Shibuya are among the most popular places to visit in Tokyo—and I can't wait for you to discover it.