This article about Ishigaki beaches is the first contribution from Lyn Vo, an Australian Japanophile who's just joined the Japan Starts Here team. If you like Lyn's work, make sure to comment below—and to share this article on social media!
Japan isn't a country that's known for its beaches—if you were only to travel main Honshu island, you'd see why. Some of the best beaches in Japan are just a 3-hour flight west of Tokyo, and they're probably among the country's best-kept secrets.
The pearl of Okinawa, Ishigaki beaches are some of the best in Japan, if not the world. They're often likened to the crystal-clear, azure waters of the Caribbean, but their slightly more obscure status means that visitors enjoy a world-class beach experience in relative seclusion.
Located just an hour away from the main Okinawan transport hub of Naha, Ishigaki is both small (you can drive from top to bottom in a day) and huge, with local culture and hidden natural gems you could spend a lifetime exploring. Let's delve deeper into what are arguably the best beaches in Okinawa.
Where To Stay in Ishigaki
Whether you want to sunbathe, explore or take in local culture, Ishigaki is easily the best place to stay in Okinawa. If you want to keep costs minimal while still enjoying a clean place to sleep and a location right in Ishigaki town, consider Guest House Holoholo Ishigakijima, which unlike some low-cost accommodations offers air-conditioning in all rooms.
Those who can afford to may more will enjoy the boutique style Hotel WBF Ishigakijima. Here, select terraces offer ocean views, and all rooms boast a chic, minimalistic design that contrasts beautifully with Ishigaki's timeless tropical foliage, not to mention Ishigaki beaches.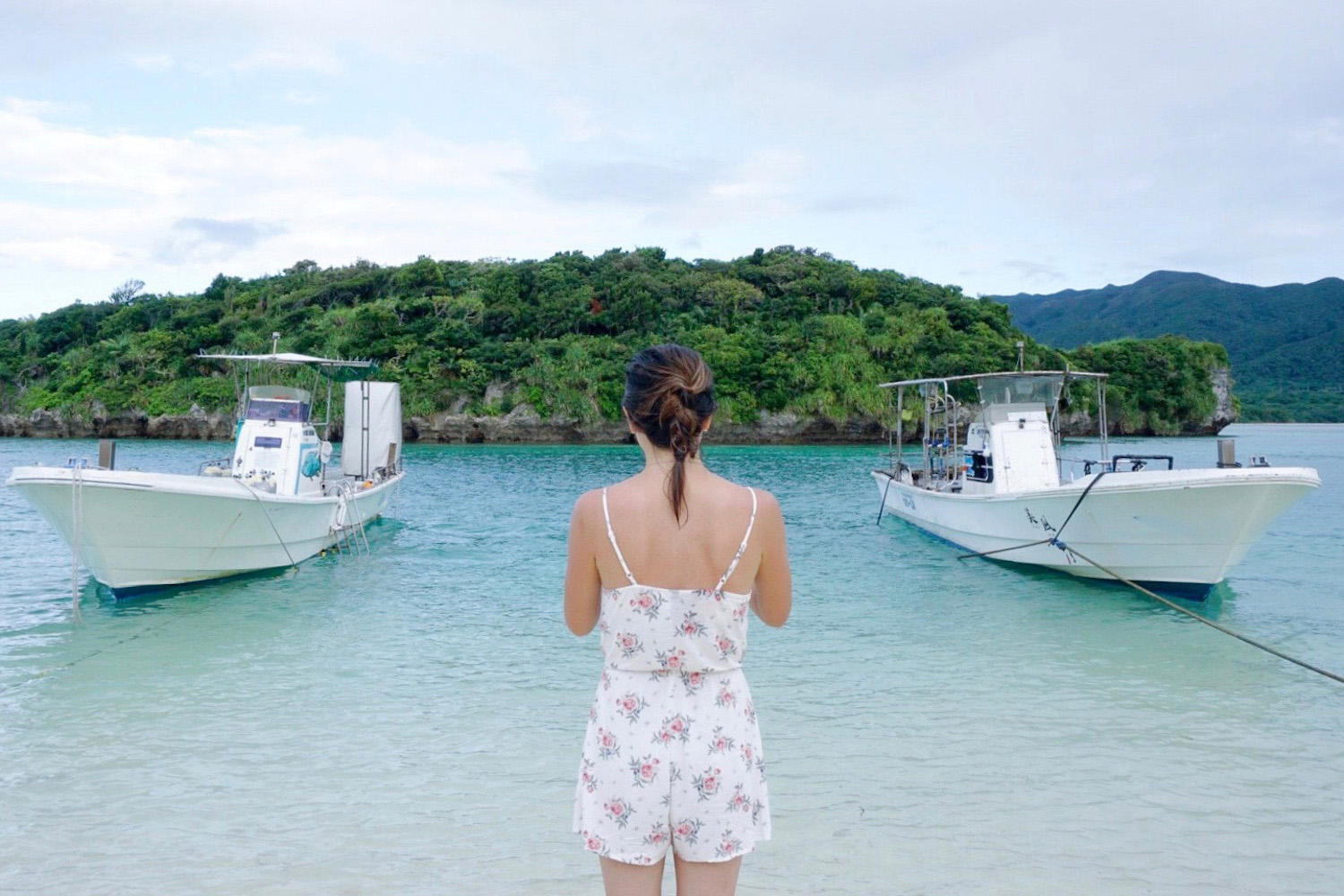 Best Time to Visit Ishigaki
Being one of the westernmost areas of Japan, Ishigaki (and, more broadly, Okinawa) enjoys a warm sub-tropical climate throughout majority of the year. This means you'll most likely encounter average temperatures of around 20 degrees, though winters can be wet and bitterly cold, especially taking the sea breeze into account—winter is definitely not the best time to visit Okinawa, contrary to what you might've heard.
To be sure, while you can enjoy Ishigaki beaches most anytime outside of the monsoon (which runs roughly between May and September), the very best months to visit this slice of paradise are the "shoulder" months. These are March and April, if you're free toward the beginning of the year, and October and November if that's when you're able to visit Okinawa, and the best beaches Ishigaki has to offer.
Best Ishigaki Beaches
Kabira Bay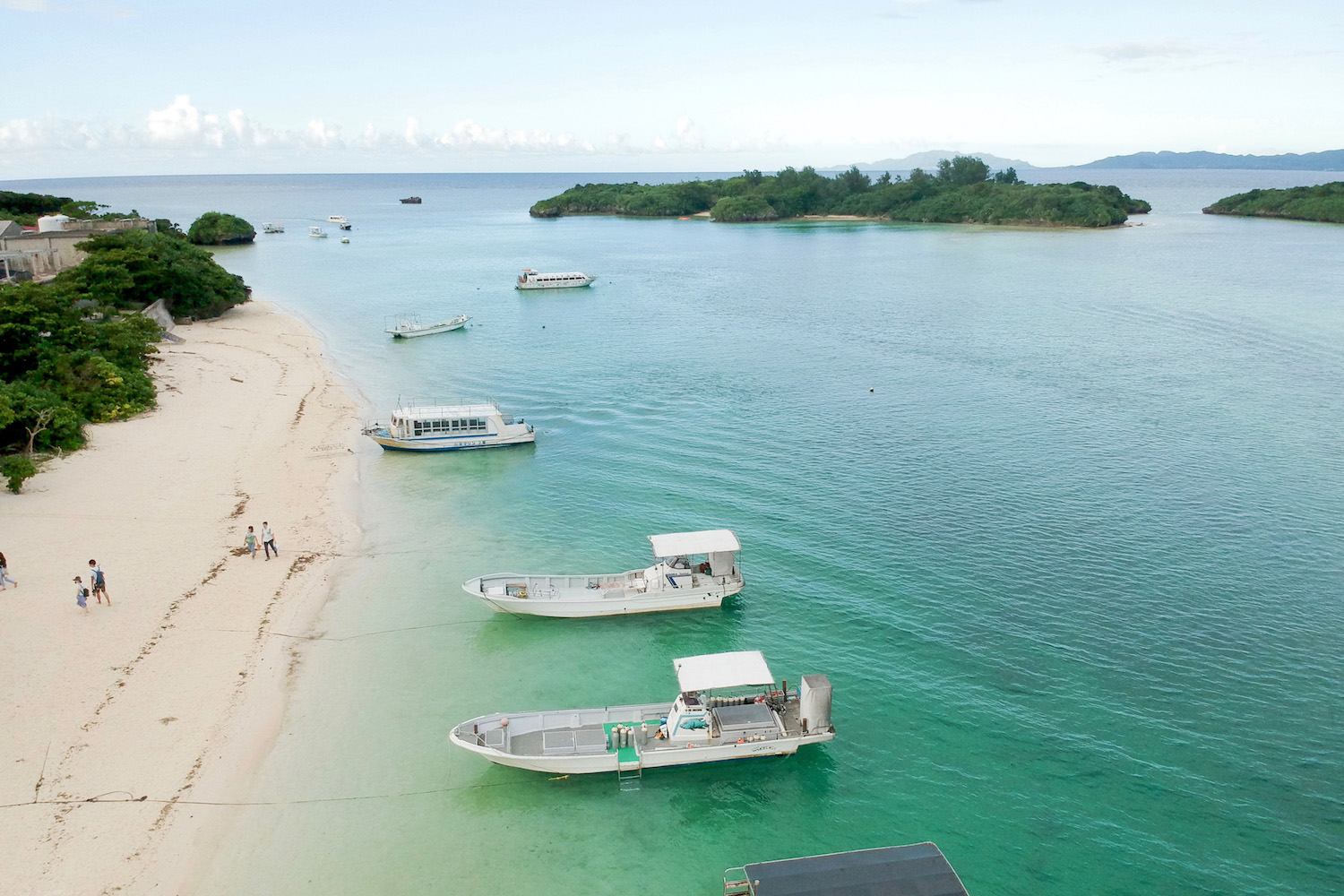 First on the list of best Ishigaki beaches is iconic Kabira Bay, which is arguably the most popular destination on Ishigaki island. The blinding aqua shade of Kabira Bay's water draws scores of people from all around the world to its shores. Visiting Kabira Bay is such a popular activity that just outside the beach area, many shopfronts have set up to sell snacks, meals and souvenirs. You can't actually swim at the beach itself, as it serves as a port for many boats and is too dangerous, but don't let that deter you—this precious gem among Ishigaki best beaches sparkles from afar.
Yonehara Beach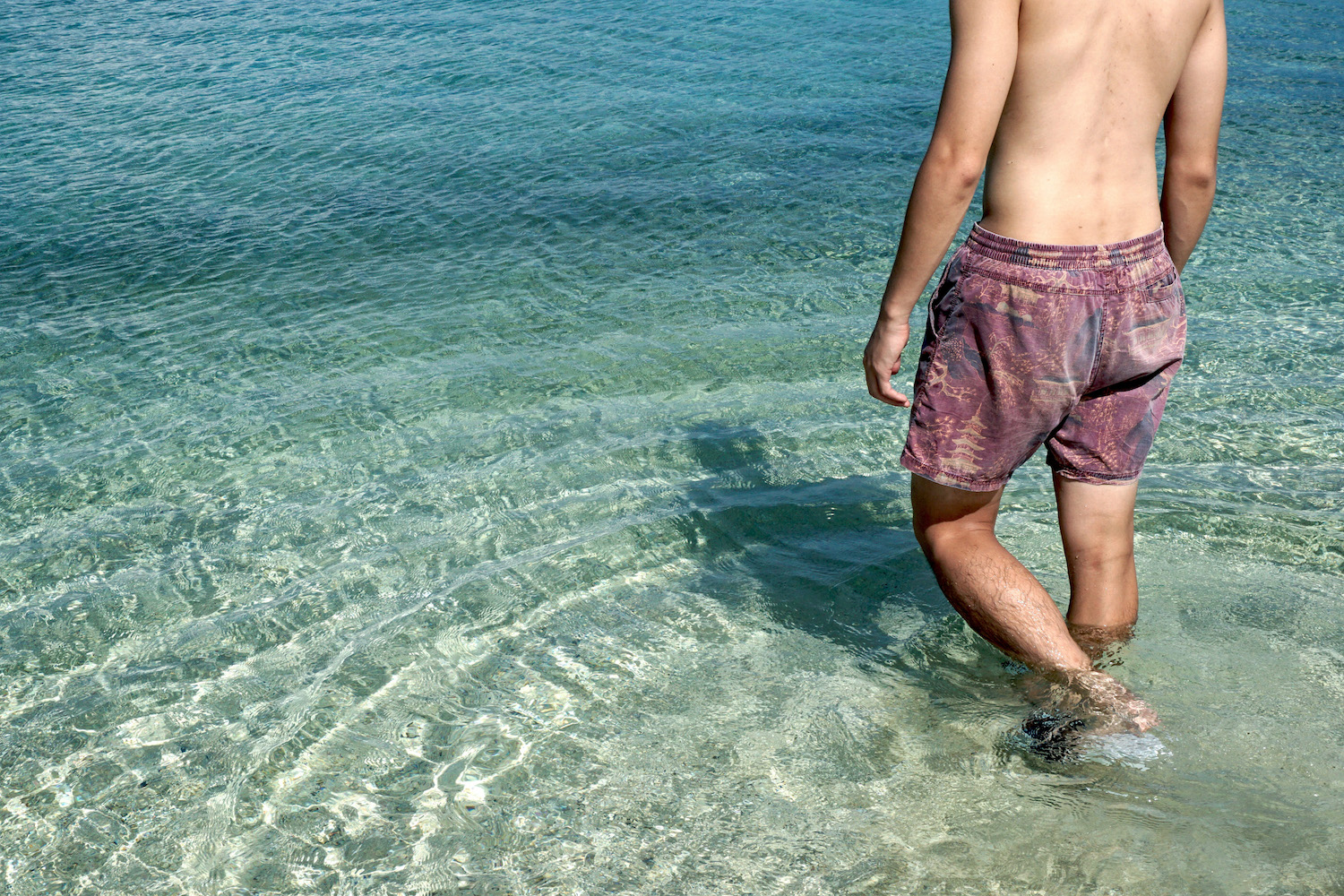 Yonehara Beach, while its waters are not as baby-blue as those of Kabira Bay, definitely deserves a spot on the list of best Ishigaki beaches. It's easily accessible, tourist-friendly and is so huge you'll practically have the place to yourself. The best thing to do at Yonehara is to hire a snorkeling set from the hut next to the parking lot (it costs ¥500 to park for the day, by the way), and spend hours leisurely floating through the waters, exploring coral reefs and the millions of fish that inhabit them.
Sunset Beach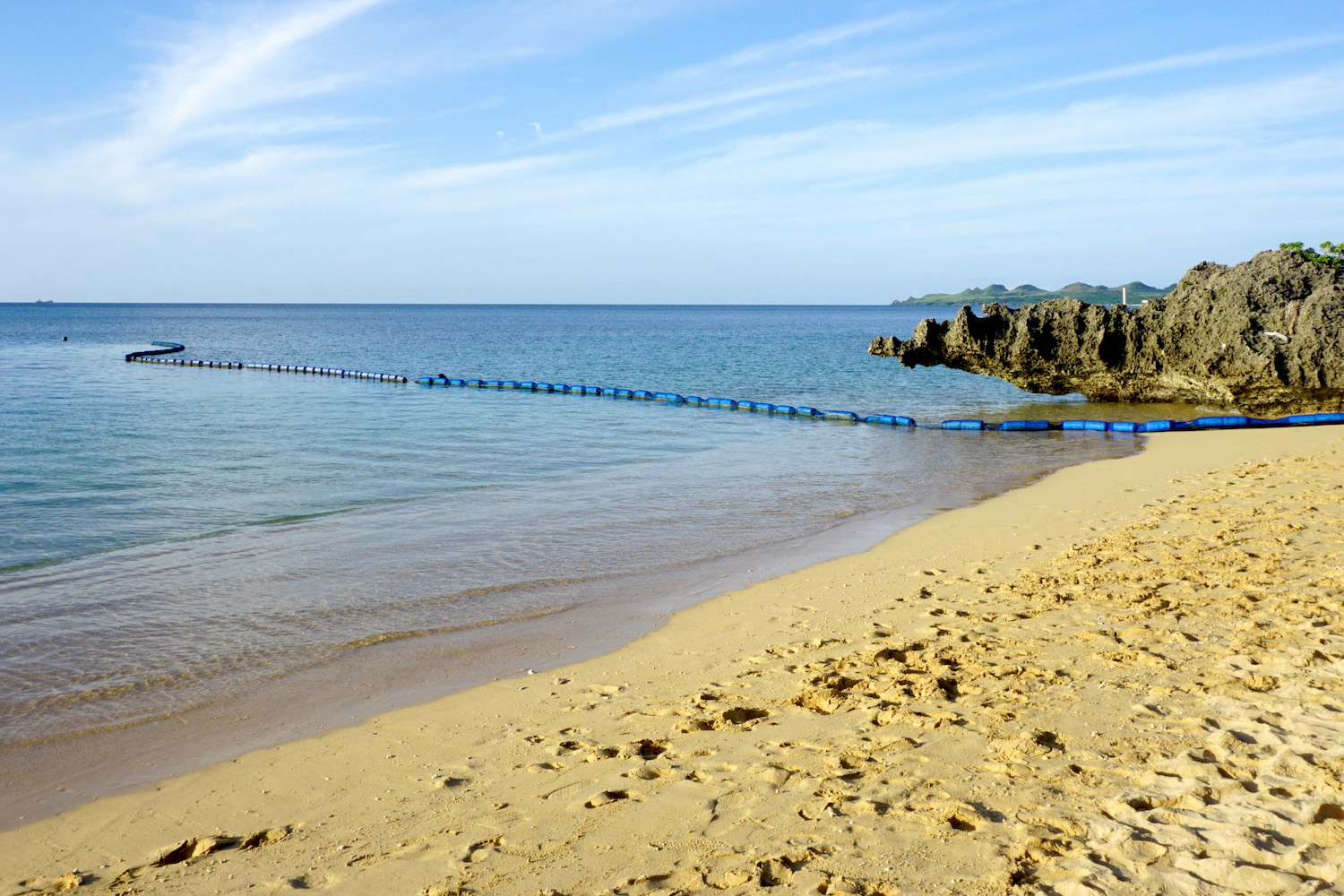 Simply want to sunbathe and swim? Sunset Beach is the place for you! Lauded by locals as one of the best of Ishigaki beaches because of its clean, clear and calm waters, Sunset Beach gives the impression of time standing still. Its sugar-white sands are no less stunning than those of Yonehara, but the activity desk here offers activities such as banana boat rides, jet ski adventures and stand-up paddle boarding, rather than the snorkeling that abounds at Yonehara.
Taketomi Island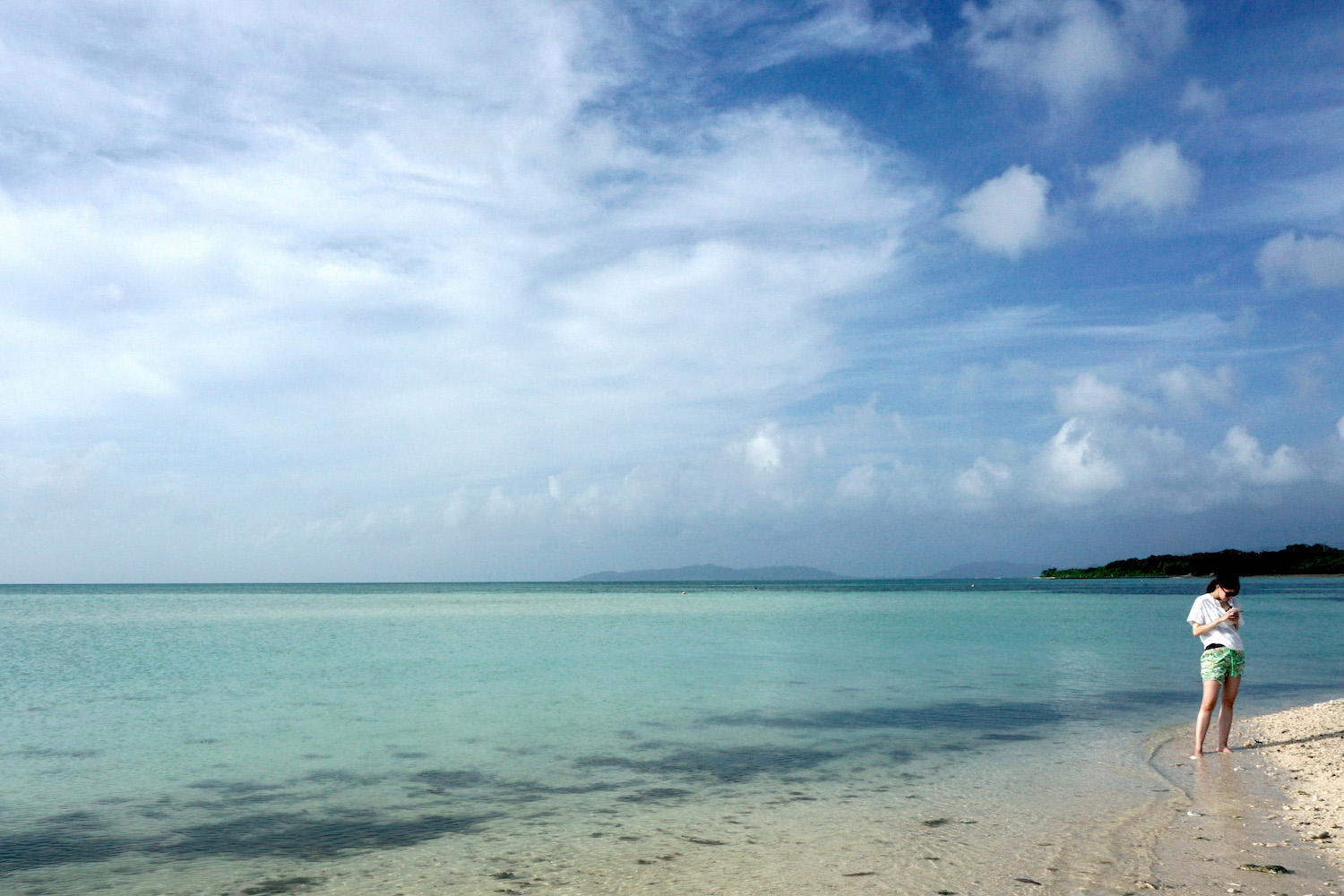 If Okinawa island hopping is your thing, Taketomi Island should definitely be on your list! Just a short boat ride away from Ishigaki's port, Taketomi is a remote island that, if possible, is even more relaxing than Ishigaki itself. Spend your day riding a bike around the island, admiring unique buildings, soaking up the sun, and taking in tropical views. The waters of Kondoi Beach, one of the island's most popular, is so crystal clear you'll be able to spot little fish swimming endlessly around your ankles
How To Get To Ishigaki
Ishigaki is easily accessible via flights from Tokyo's Haneda and Narita Airports, as well as Osaka Kansai. Booking tickets with budget airlines like Vanilla Air and Peach Aviation allows you to reach paradise for less, while choosing ANA or JAL provides slightly more comfort on the three- or four-hour journey from Osaka and Tokyo, respectively.
Spending longer in Okinawa—for example, seeing the cherry blossoms on the main island in late January and early February? In this instance, you can fly from Tokyo or Osaka to Okinawa's main airport in Naha, then take an inter-island flight from OKA to ISG.
Other FAQ About Travel to Ishigaki
Is Ishigaki worth visiting?
Ishigaki is absolutely worth visiting, whether for Ishigaki best beaches like Kabira Bay, for day trips to back-in-time Taketomi or simply to enjoy laid-back island life away from Tokyo or Osaka.
How do I get to Ishigaki island?
Direct flights to Ishigaki exist not only from Naha, Tokyo and Osaka, but also on a seasonal basis from cities like Taipei and Hong Kong. Once you arrive at the airport, none of the Ishigaki beaches of your dream are farther away than an hour.
Where is Ishigaki?
Ishigaki is located in the Okinawa archipelago, and is one of the Yaeyama islands in its western extremity not far from Taiwan. It's located about three hours by plane from Tokyo and around an hour from Naha, on the main island of Okinawa.
The Bottom Line
It's difficult to say whether Ishigaki is home to the best beaches in Japan, but they're undoubtedly among its most beautiful—and iconic. From the fluorescent waters of Kabira Bay, to inviting Yonehara, to colorful sunset beach and ramshackle Taketomi Island, Ishigaki beaches are the place to be if you're in pursuit of tropical Japan, especially if you can time your trip with the best time to visit Okinawa. Still stumped when it comes to planning your trip to Okinawa? Commission a custom Japan itinerary!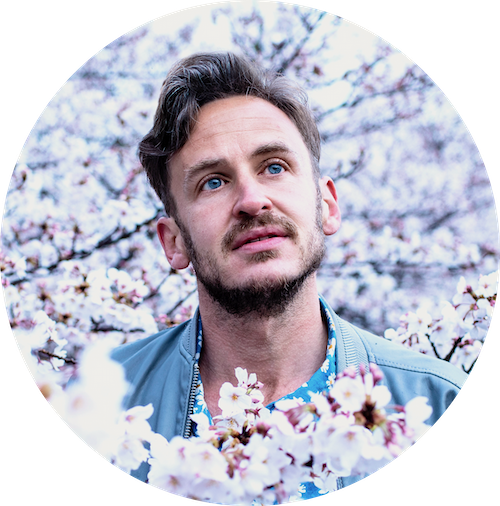 Japan Starts Here is information—and inspiration—for all your trips to Japan. My name is Robert and I'm happy you're here!