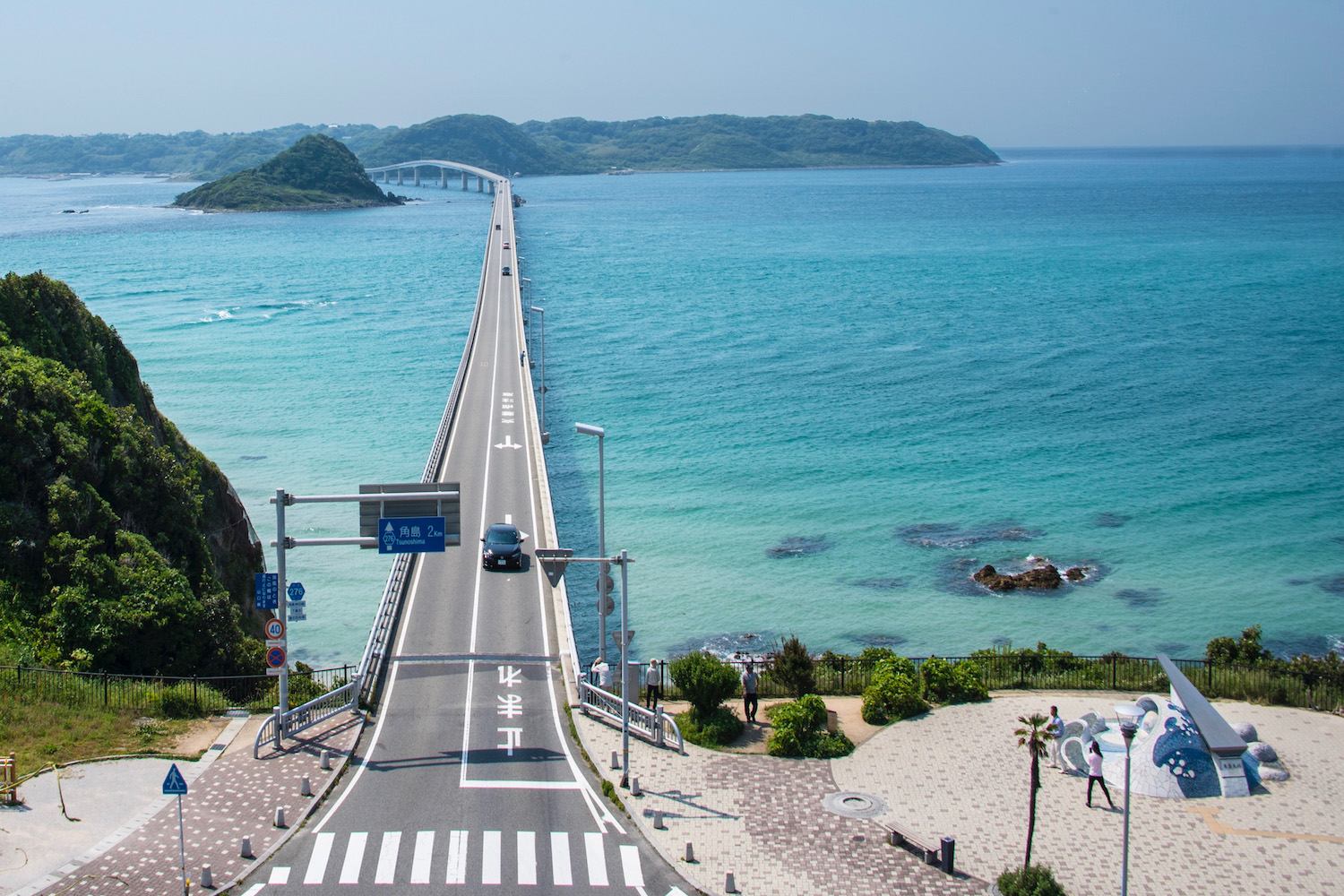 The Truth About Renting a Car in Japan
On its head, the idea of renting a car in Japan might seem like a good one, especially if you're traveling in a rural part of the country, or with enough people that the cost is similar to going by train or bus. That's certainly how I felt before the first time I got behind the wheel in Japan, in Hokkaido a few summers ago.
The nuts-and-bolts of the process seem to back this up. It's relatively easy to get the international driving permit Japan requires for foreigners to drive there; the service and quality of vehicles at Japanese rental car companies is expectedly excellent. The price is high, but not prohibitively (or surprisingly) so.
However, before you go mapping out half a dozen Japan road trips to take over the next few years, allow me to spill a little cold water on you. Renting a car in Japan comes with a pretty long list of caveats! Continue reading to learn how to rent a car in Japan—and why you might not want to do so, in the end.
Reasons for Renting a Car in Japan
If you've ever considered planning a trip to Japan's northernmost island, then you know that trains in Hokkaido aren't all that. Here are some other scenarios that can make renting a car in Japan necessary:
You want to see a large rural area in a short amount of time (for example, my recent day in Yamaguchi prefecture)
You're traveling with multiple people and can split the cost
You anticipate wanting to stop often to take pictures
You want to save yourself the hassle of planning train and bus trips
You simply love road trips and driving
Keep in mind that you will rarely rent a car in Japan for the entirety of any trip, so even if you plan to drive a few days (as I did in the Oki Islands, for example, during my trip to the San'in region), you might still need to buy a Japan Rail Pass, in addition to renting cars in Japan.
Drawbacks of Renting a Car in Japan
Driving in Japan is Expensive
Before you start making a list of amazing Japan road trips you want to take, you should consider that the cost of driving in Japan is high. Between the cost of the rental car, insurance and gas alone, you're looking at a minimum of ¥10,000 per day, and that's a somewhat optimistic figure. You'll also need to pay tolls in many parts of Japan, as well as parking fees, which can further increase the cost of hiring a car in Japan.
Japan Car Rental Rules are Strict
Traveling next week and thinking you should just rent a car in Japan? Not so fast! Among other restrictions, you'll need to have the international drivers license Japan requires before getting behind the wheel in Japan. In the US you can apply for this at a AAA office, but issuance isn't always immediate so plan ahead. Can you rent a car in Japan? Maybe not, it turns out.
Japanese People Drive Slowly
After you finish successfully renting a car in Japan, you'll have to contend with driving conditions there. On the plus side, Japan has some of the world's safest roads. They also have some of the world's slowest speed limits—70 km/h is not uncommon, even on expressways. What's worse (well, best from a safety perspective) is that Japanese people almost never speed.
And It's Difficult to Pass, Even on the Highway
Which would be no big deal, if it was possible to overtake people on Japanese roads. However, in addition to the fact that Japan traffic rules are extremely strict, most Japanese roads (again, even expressways) feature one lane on each side—in some places, it's just one land period! Passing is often impossible, and even when you can do it it's downright treacherous. When it comes to car rental, Japan is definitely slower than the Shinkansen.
Japanese Rental Cars are Small
Not bothered by the speed limit in Japan, and already had an IDP at the ready? Awesome! I hope you travel light, or aren't with a big group. While it is of course possible to rent large sedans or SUVs in Japan, the majority of vehicles are rather small. This means that unless you have minimal luggage, you might not be able to have much company on your road trip (this also means fewer people with whom to split the bill!).
Driving Consumes All Your Attention
Another drawback of renting a car in Japan is one drivers everywhere experience: Driving necessarily consumes all your attention. Japan is as much about the experience of being there, in my moment, as it is about the wide array of amazing Japan destinations. If you're fixated on the road (and make no mistake, you should be if you're behind the wheel!), you'll miss a lot of the beauty around you.
Sometimes, Renting a Car in Japan Makes Sense
If you've made it this far, you might find yourself discouraged from the idea of renting a car in Japan. However, it sometimes makes more sense than dealing with public transport. Last autumn, for example, when I was in Kanazawa taking in the colorful leaves, I decided to make a day trip to Maruoka Castle. Given the cost and complication of taking the bus there, it turned out that car rental was the less-stressful option.
And this was just me! If you are traveling as a couple, a family or a group, the value proposition of Japan car rental increases. If you're asking yourself "Should I rent a car in Japan?" ask if the "I" you speak of is just yourself, or if you'll be able to spread the cost out among several people.
The Best Japan Road Trips
Indeed, if you read about the Hokkaido road trip I took a couple of years ago, then you know that in spite of all the potential drawbacks of Japanese car rental, it can still unlock incredible experiences. Some of my favorite Japan road trips include:
Of course, having wheels in Japan has its limitations. For example, when driving in Okinawa (or any other island group, for that matter), you are usually confined to just one island.
The Bottom Line
Should you rent a car in Japan? Renting a car in Japan isn't as awesome an experience as you'd expect, but it's sometimes necessary. Whether due to low speed limits and narrow roads throughout Japan, or because of the relatively high cost of doing so, you should only get a Japanese rental car if it's the only way you can see a certain part of the country—it sometimes is, to be fair. Make sure to commission a custom Japan itinerary if you need help planning your Japan road trip.