On its face, the idea of renting a car in Japan is a good one, especially if you plan to explore a rural or exurban part of the country, or with enough people that the cost is similar to going by train or bus. That's certainly how I felt before the first time I got behind the wheel in Japan, in Hokkaido a few summers ago.
The nuts-and-bolts of the process back this up. It's easy to get the international driving permit Japan requires of foreigners who want to drive here; the service and quality of vehicles at Japanese rental car companies is excellent. The price is high, but not prohibitively (or surprisingly) so.
Now, some of you might be ready to map out half a dozen Japan road trips to take over the next few years. On the other hand, you might still be feeling some resistance, in which case I encourage you to keep reading. I'll address most (if not all) of your concerns and questions over the next several paragraphs.
Top Reasons for Renting a Car in Japan
If you've ever considered planning a trip to Japan off the Shinkansen line, you know that traveling via local trains and buses can quickly become time-consuming. Here are some other reasons that can make renting a car in Japan appealing or even necessary:
You want to see a large rural area in a short amount of time—for example, visiting the remote Motonosumi Inari Shrine in rural Yamaguchi prefecture, or the Oga peninsula in Akita
You're traveling with multiple people and can split the cost
You anticipate wanting to stop often to take pictures
You want to save yourself the hassle of dealing with public transport timetables
You simply love road trips and driving
Keep in mind that you will rarely rent a car in Japan for the entirety of any trip, so even if you plan to drive a few days (as I did in the Satsuma Peninsula, for example, during my trip to Kyushu island), you might still need to buy a Japan Rail Pass, in addition to renting cars in Japan.
Browse Japan Rental Cars Today
If you're agnostic about which Japanese car rental agency you use, I recommend searching for your car via an international booking website like Klook. This will scan the entire internet for the best rates; it also makes booking a cinch.
I personally prefer Toyota Rent-a-car when in Japan—they have locations everywhere, competitive rates, great cars and an English-language website where you can book a car in less than five minutes.
Hotel booking websites such as Booking.com also offer car rentals, which you can sometimes make alongside hotel bookings (just check the "I'd like to rent a car" box!).
Things to Consider When Renting a Car in Japan
Is renting a car in Japan expensive?
For an economy or compact car, you can expect to pay around ¥7,000 per day for a rental car in Japan, not including insurance or other incidentals. SUVs and large cars can cost substantially more. The cost of gas will obviously vary, depending on how far you drive and the fuel economy of the vehicle you selected. How much are tolls in Japan? They tend to be quite expensive, in my experience. On a recent road trip from Kanazawa to Toyama and back, I spent almost ¥5,000 for what ended up being less than three hours on the highway!
What are the major Japanese rental car companies?
If you decide to rent a car in Japan, you'll quickly realize that few of the US/European rental car players operate here. Instead, the major names are companies like Nippon Rent-a-Car and Orix Rent-a-Car. Additionally, car manufacturers such as Nissan and Toyota (I usually use this company) operate their own rental car agencies, which have locations all over the country. While some people (myself included) prefer to rent cars directly with each of these companies, you might instead book yours using an online travel agency like Klook, whose interface is more user-friendly than those of Nippon, Toyota et al.
What are the rules for renting a car in Japan?
When it comes to car rental, Japan is just as rule-obsessed as it is in other areas of travel. Most importantly, you will need an International Driving Permit (IDP), which you can obtain at any AAA office in the US for $20 and in just a few minutes. Beyond this, you'll need a major credit card, a Japanese phone number where you can be reached (your hotel's is fine) and to consent for your IDP, US driver's license and passport to be copied by the rental car staff. You also agree to any terms and conditions your individual rental car company stipulates in its contract.
Are Japanese people good drivers?
On one hand, driving in Japan is very safe—rates of accidents here are among the lowest in the world. The reason for this, unfortunately, is that Japanese speed limits are among the lowest in the world (80 km/h on the highway and 40 km/h in the city is common); Japanese drivers often drive under them, if anything. You might be shocked when the in-car GPS or Google Maps displays a traveling time of 1-2 hours for a journey of under 100 km, but if anything, this is overly optimistic.
Is driving in Japan difficult?
Apart from the slow speed limits and getting used to "left-side" driving, it's not difficult to drive in Japan at all. If you attention to road signs (especially somewhat strange, triangular Japanese stop signs and strict Japanese parking regulations) and obey laws and you should be fine. What about if you happen to break the law—will cops chase you in Japan? While Japanese police drive some of the highest tech law enforcement vehicles in the road, I have rarely seen them operate at full speed, let alone in pursuit of a delinquent motorist.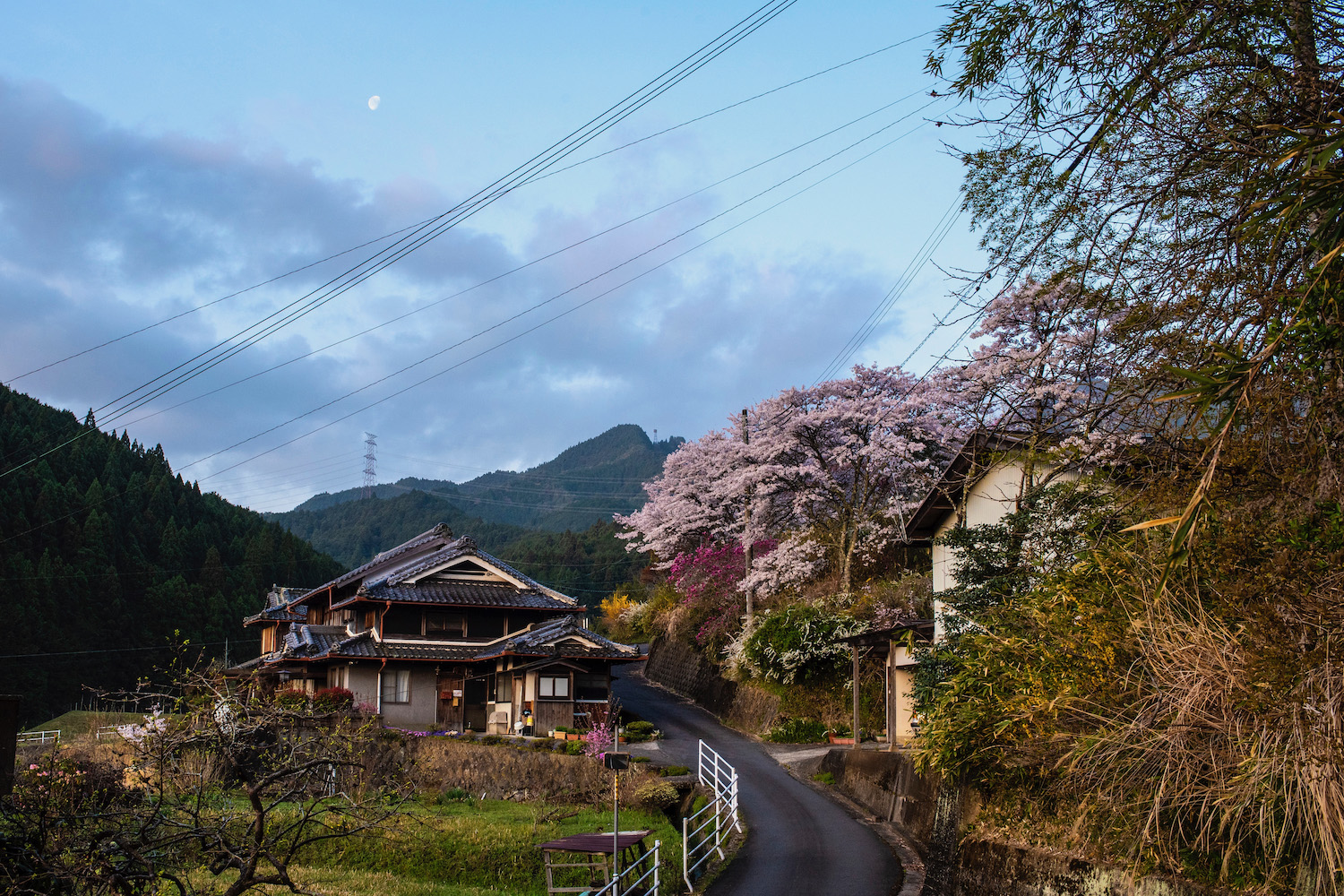 The Best Japan Road Trips
Now that I've spent some time explaining how to rent a car in Japan, I'd like to go over some of my favorite road trips in Japan (assuming you don't click the link to this article, which I shared earlier but am also sharing again now):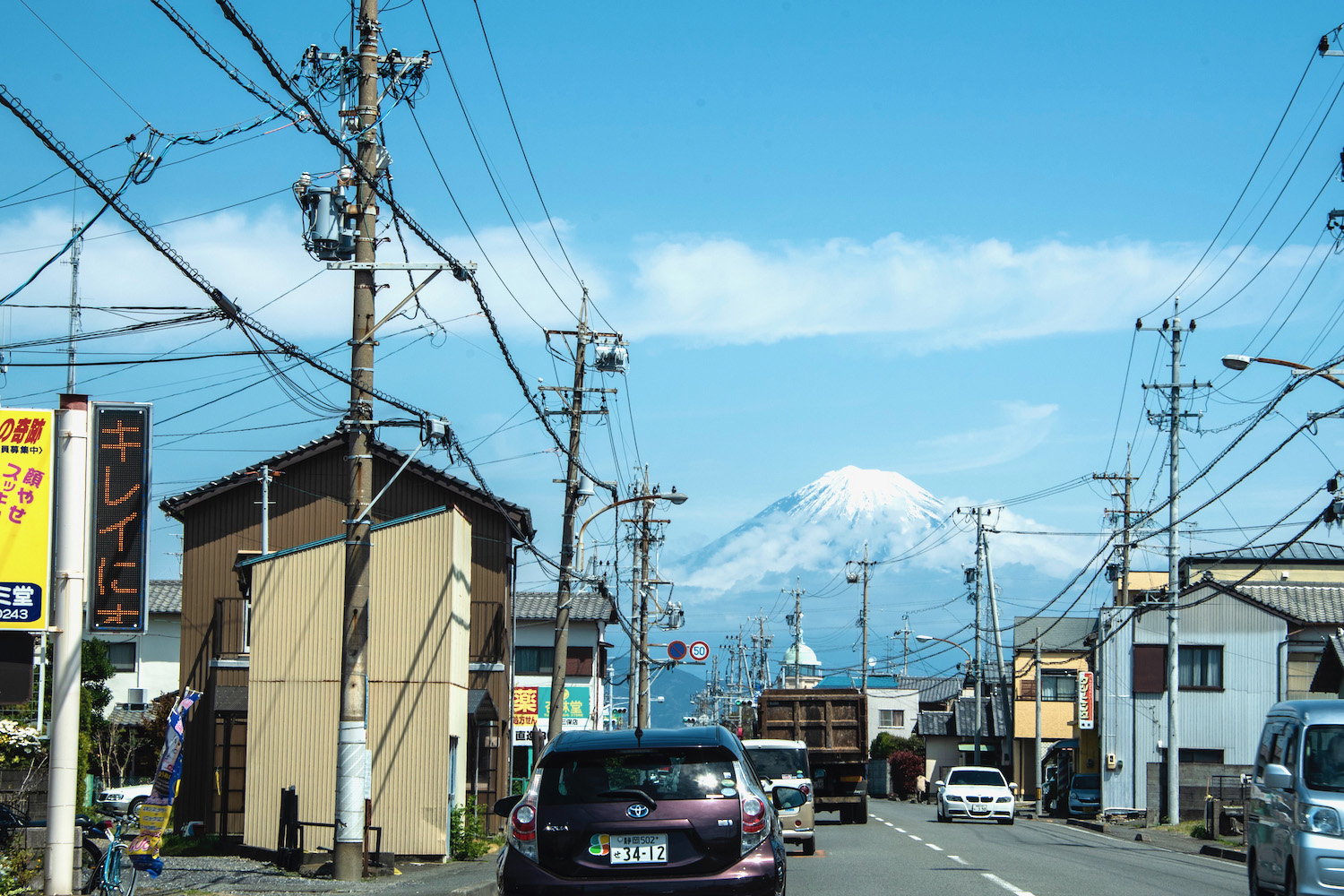 Other FAQ About Renting a Car in Japan
Should I rent a car in Japan?
Renting a car in Japan makes sense if you want to explore destinations poorly served by buses and trains, and if the cost and complications I mention in the preceding paragraphs are unimportant for you. You shouldn't rent a car if you simply want to explore top destinations along the Tokyo-Kyoto-Hiroshima tourist trail. (NOTE: If you're asking "can I rent a car in Japan?" the answer is clearer: Yes, absolutely!)
Is it worth driving in Japan?
Apart from the hassles that sometimes accompany driving in Japan, having your own set of wheels allows you to get around the admittedly few deficient spots in Japan's world-leading network of trains and buses. With this being said, I wouldn't recommend driving in Japan unless you're sure you can't make do using trains (most of which are free when you buy a Japan Rail Pass) and other public transit.
Can tourists drive in Japan?
Tourists can drive in Japan, so long as one of two things are true: 1) They come from a country with a reciprocal driver's license agreement with Japan or 2) They've obtained an International Driving Permit (IDP) prior to travel Most people fall into this second group—"Can you rent a car in Japan?" is really a question of "Do you have an IDP or not"?
The Bottom Line
Do you need a car in Japan? Renting a car in Japan isn't always necessary, and is sometimes stressful and tedious, but can greatly improve your trip in many situations. In particular, travelers who want to explore rural parts of Japan unserved by super-fast Shinkansen bullet trains will find that the convenience of car rental outweighs any of its drawbacks, which include a relatively high price and the slow driving habits of most Japanese people. Make sure to commission a custom Japan itinerary if you need help planning your Japan road trip.