Life in Kyoto, at least so far, has been as much about retracing old footsteps as it's been about charting new paths forward.
Take, for example, the way I enter Kyoto Station each day. I go in using an obscure stairwell 500 meters north of the main entrance, at the intersection of Shichijo and Karasuma Boulevards. It's the same one I'd always use when staying at the ryokan across the street, as I often did back when I was just a visitor.
One thing I hadn't noticed back then was the music blaring from Yodobashi Department Store: An upbeat, instrumental version of "Battle Hymn of the Republic." I don't doubt that it had been playing in 2014 or 2018—it's the store's theme song, after all—but I never noticed the melody until I noticed a melody could be anything other than innocuous.
The good news is that no one besides yours truly was around to hear this particular tree fall—let's pretend, you and me, that it didn't make a sound. The better news? When I stopped at 7-Eleven for a coffee before boarding my train to Amanohashidate, a much more agreeable tune was playing.
Agreeable from a cultural standpoint, anyway—I'm not sure any sentient being could hear the phrase "ain't no mountain high enough" after the year we've all lived through and not feel at least somewhat triggered.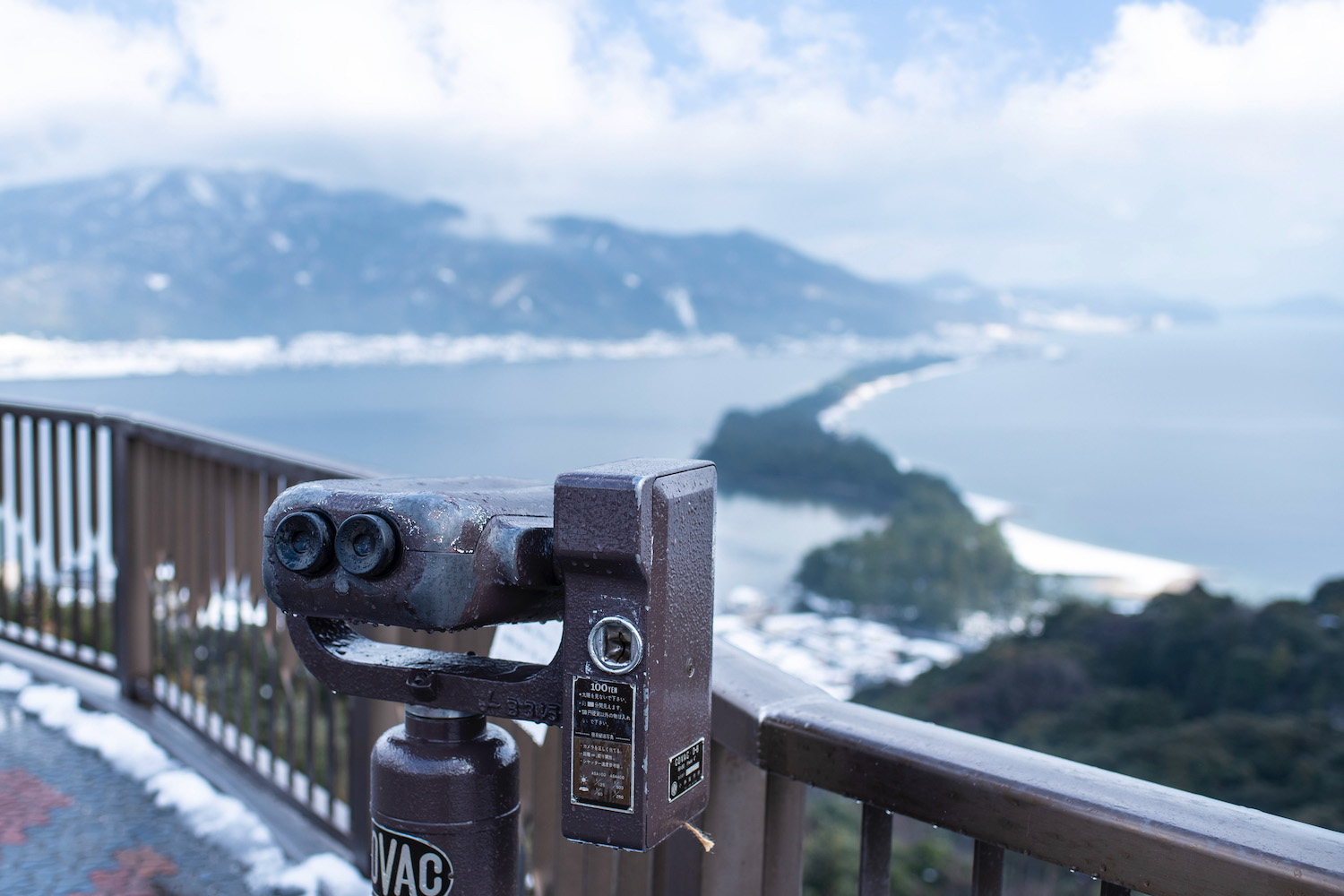 Certainly, the hills leading northward and westward from Japan's former capital were no match from the pair of tokyu no densha that transported me to "Kyoto by the Sea," even if the fact that they were nearly empty made their burden easier for their engines to bear. This mountain—the indefinite, maybe permanent collapse of global tourism—may yet prove insurmountable, dear Marvin.
Not that I planned to spend my day down in the dumps. No, I got right on a stone-cold chairlift and made my way up to the aptly-named Amanohashidate Viewland, whose perch hundreds of meters above Japan's aptly-named "Bridge to Heaven" revealed a world much closer to it (heaven) than I expected. Among other beatitudes, everything was covered in snow.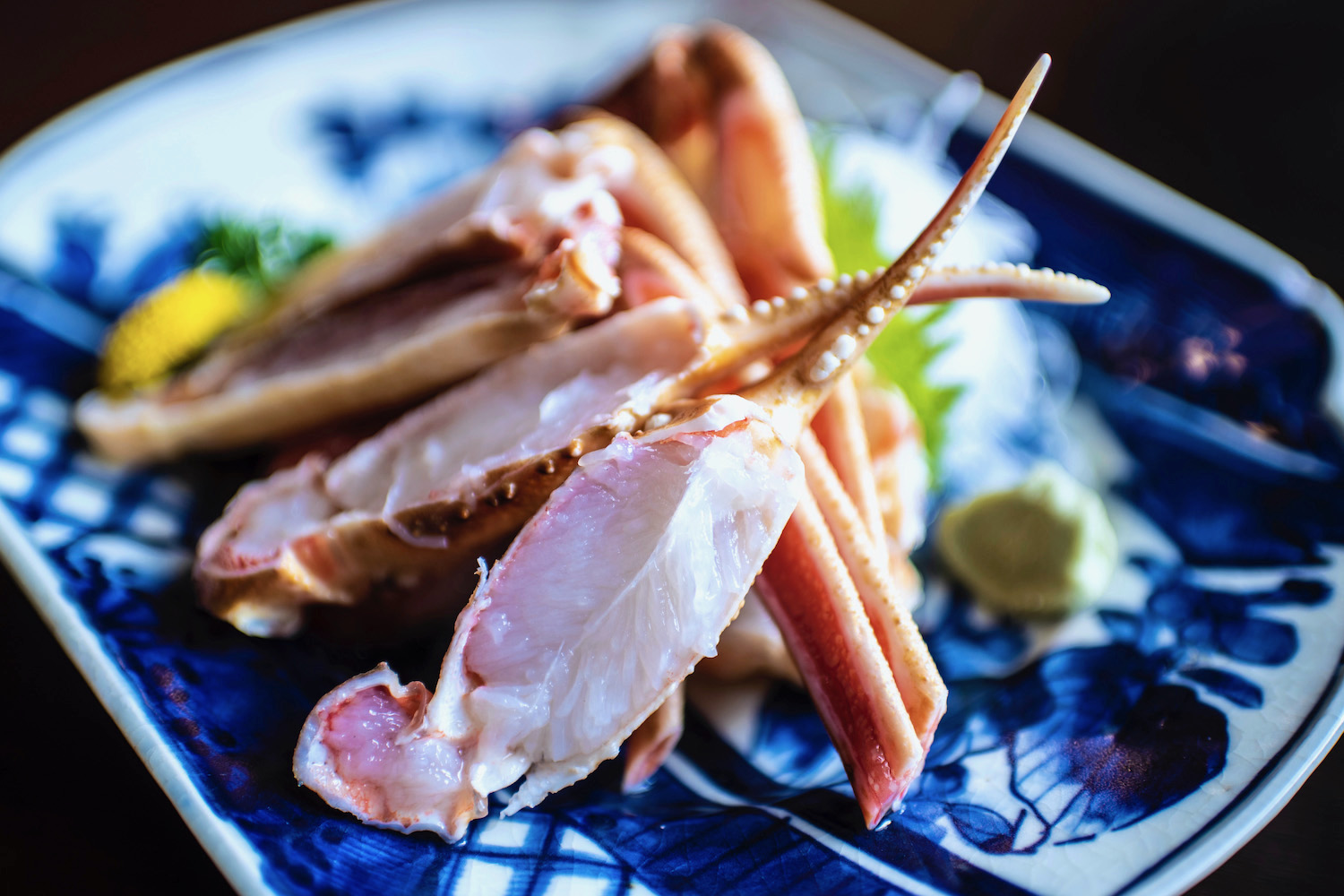 Melting snow, to be technical about it, but my mood was too elevated, you must understand, to get bogged down in details. I was taking in one of Japan's three most famous views; in six days I'll be taking in a second, Miyagi's Matsushima, which I'll write about in eight or nine.
Now, it wouldn't be accurate to say my time at the Viewland helped me work up an appetite for my crab sashimi lunch—I did no work at all—but it did help set the table of my mind's eye for the beautiful presentation of the expensive dish. It was expensive but worth it, I suppose.
Not unlike this excursion as a whole: By the time I reached Ine Fishing Village, whose sightseeing boat tours were unsurprisingly canceled until further notice, I had already spent somewhere north of ¥10,000. Some day trips from Kyoto are affordable—this is not, by any means, one of them.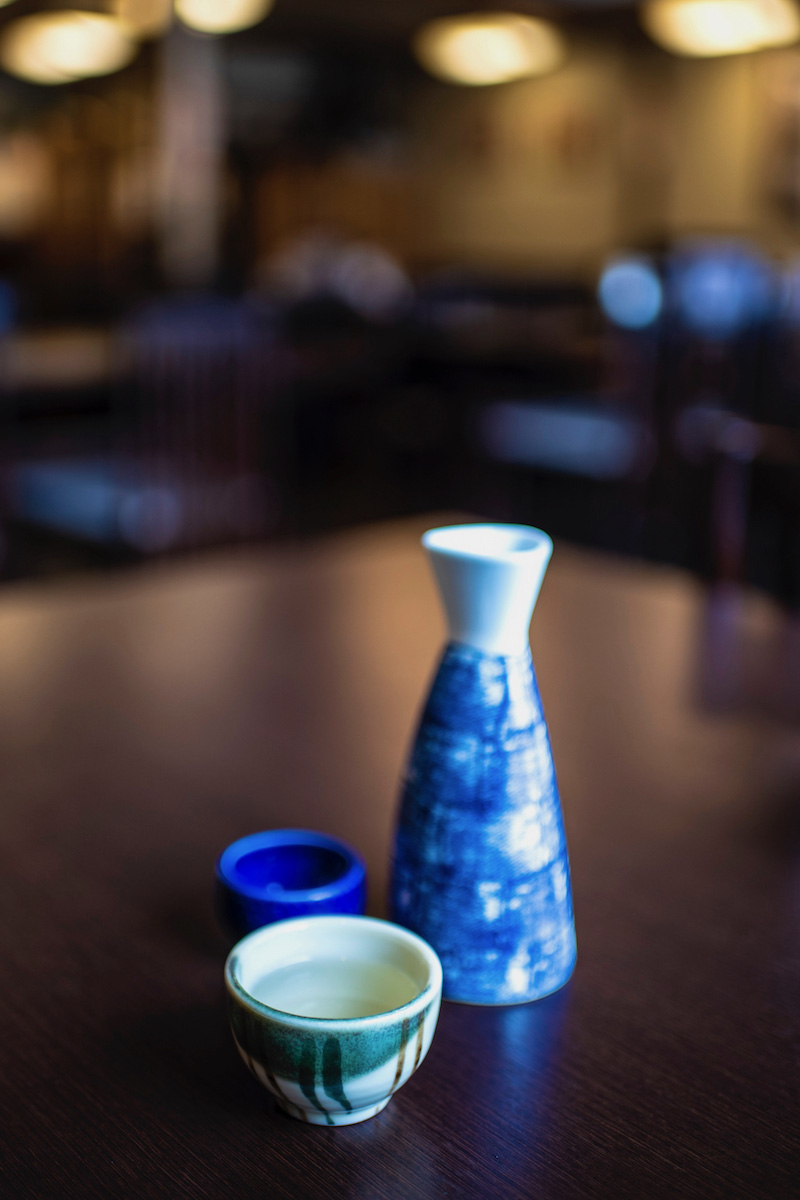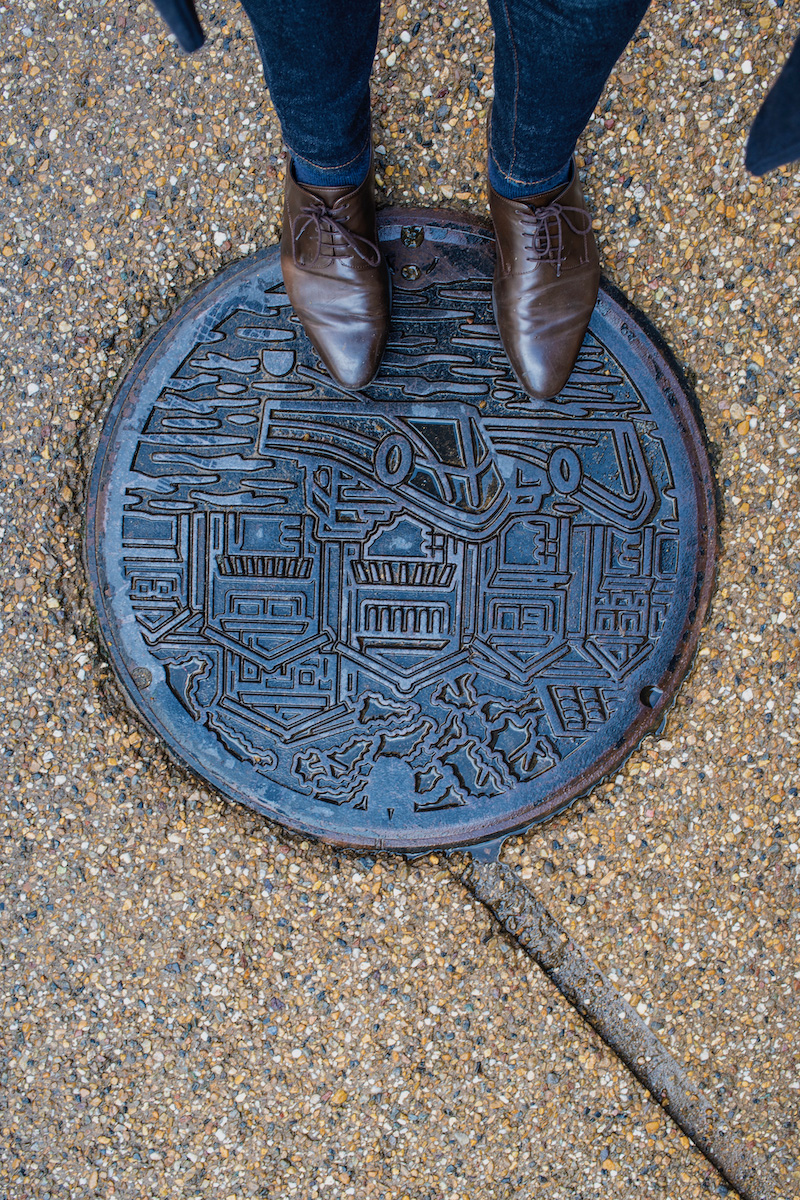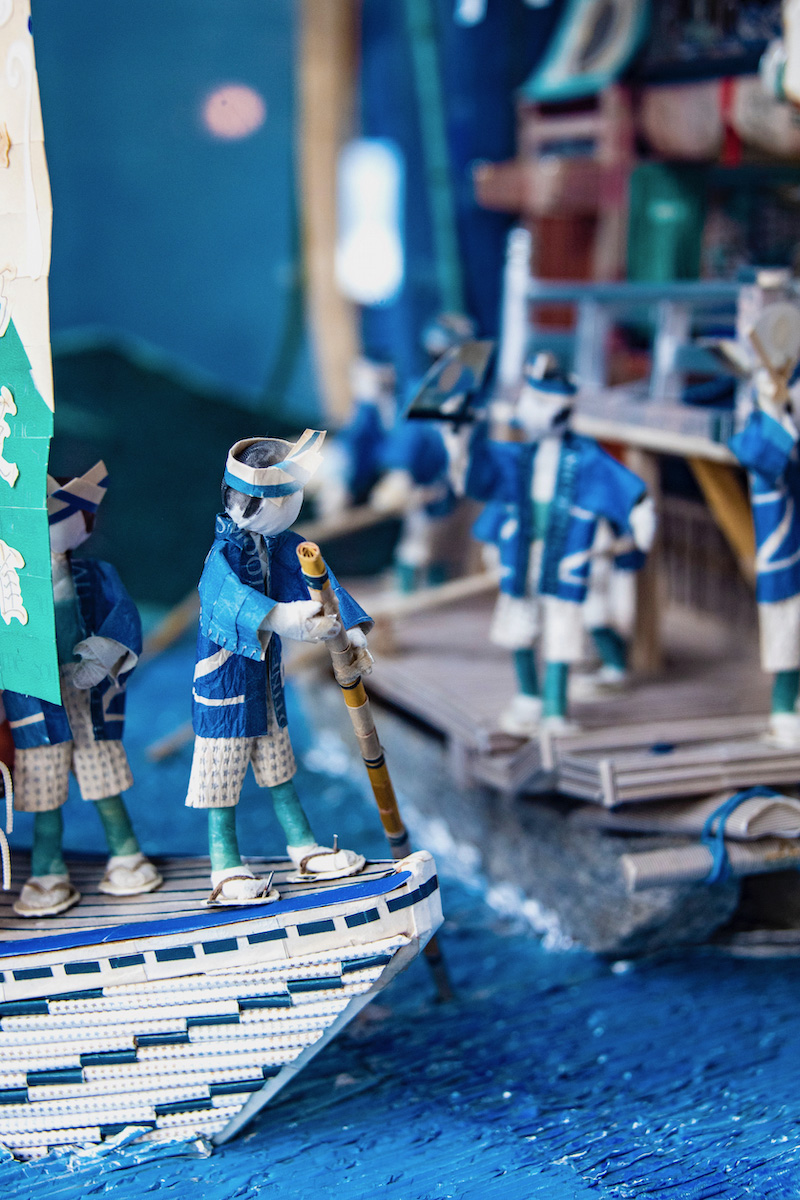 Yet I hadn't come here in search of a bargain, just as I didn't sit down at the restaurant overlooking Ine for the oversized choshi of Nihonshu the Filipina waitress brought me. I'm not sure why I came, actually, apart from these two facts: 1) Kyotango (the collective name given to the seaside reaches of Kyoto-fu) has been on my bucket list forever; 2) I didn't want to sit at home for a second consecutive Sunday.
I was properly drunk on the subsequent bus ride back to Amanohashidate Station, from which it was another 100 minutes on a pair of express trains back to Kyoto-proper; I cut in front of two extremely old ladies getting off the bus because I legitimately thought I might piss myself if I waited my turn.
The relief (of peeing in a toilet, this is, instead of down my leg) would've made the entire sojourn (from Kyoto to Kyotango and back) worth it, I mean if it hadn't been so on its own merits.

Passing by Yodobashi again long after night fell, climbing out of the belly of Kyoto Station instead of descending into it, a certain feeling of coming full circle did overtake me. And not just because I'd walked over a particular soiled tile 101 times, now, instead of just 100 as had been the case in the morning.
Nor had my sudden awareness of the famous Kyoto de-paa-to's seething seditiousness suddenly imbued me with sentimentality—no one who alliterates as shamelessly as I just did is lacking in that department.
No, it's simpler than that, and consequently also more profound. Yesterday morning, you see, was the first time I've left Kyoto since I officially became a resident; last night was my first time coming home. And it did feel like coming home, in a way as warming as the broth of the ¥450 udon I'd slurped just before descending the station's platforms into its bowels to retrace my footsteps yet again.