For many years, it wasn't possible to use Pasmo Apple Pay on your iPhone unless you had purchased it in Japan. Then, you could configure non-Japanese phones to avail the technology, but only if you set the phone's "region" to Japan, a modification with other implications for the function of the device and your Apple ID.
Indeed, when I arrived at Haneda Airport in December 2020, I was surprised when my iPhone prompted me (as sentient smartphones do in our modern era), to add my PASMO card to Apple Pay. I was skeptical, but guess what? It ended up working!
Below, I'll explain to you how to set up PASMO within Apple Pay on your iPhone, and also explain my favorite ways to use it. If you're a foreigners who's often frustrated with Japan's "cash-only" culture, this is a travel hack you won't want to miss.
How to Set Up Pasmo Apple Pay
You set up Pasmo Apple Pay like you would do with a credit card. Simply tap the "Wallet" icon, then tap the "+" icon in the top, right corner of the screen. Select "PASMO" under the "Transit" menu, and follow the instructions on the screen. Among other things, you'll have the option to link your PASMO card to (and therefore refill it with) your primary ApplePay credit card, thereby saving you from ever having to visit a recharge machine again.
Note that as of 2023, if you don't already have a physical PASMO card in your possession, you no longer need to purchase a physical PASMO card in Japan to complete this process. You can install a virtual PASMO card, even outside of Japan! Do, however, be aware that for PASMO to successfully install on your device, you'll need to be using an iPhone 8 or later, and have the latest version of iOS installed.
TIP: Prefer Suica? No problem! These payment systems are effectively interchangeable these days. After accessing the "Transit" menu within ApplePay, simply select "Suica" instead of "PASMO." When it comes to PASMO vs Suica Apple Pay, there really isn't a whole lot of difference!
Ways to Use Pasmo Apple Pay in Japan
Public transportation
Not surprisingly, having PASMO configured in ApplePay comes extremely in handy when using public transit in Japan. From subway lines in major cities, to bus lines in the middle of nowhere, simply tap your iPhone where you see the "IC" symbol in order to pay. (NOTE: Make sure to double-click the side button to "activate" ApplePay before doing this! Otherwise, nothing will happen when you tap your phone.)
JR and private rail lines
Another way to use Pasmo with Apple Pay is taking the train. PASMO works on JR Lines, as well as private rail lines such as Tokyo's Keikyu Railway or the Keihan Railway, which runs between Kyoto and Osaka. Note that while PASMO will permit you entry through the ticket gates, you will need to pay an additional fee (and, in some cases, make a seat reservation) in order to take Limited Express services.
Shinkansen
You can't use your PASMO card to access all Shinkansen, but as of March 2021 it will work on the Tokaido, Sanyo and Kyushu Shinkansen routes. To start, you will need to sign up for JR Central's SmartEX service, then register your IC card details when prompted. Ready to travel? After booking your ticket via the SmartEX app or website, enter the Shinkansen gates by tapping your digital PASMO card, which will trigger the gate to print a card with your reservation details.
Restaurants
Beyond transportation, one of my favorite ways to use Pasmo for iPhone is in restaurants. While some extremely small and local restaurants won't accept it, most that are located in railway stations, shopping centers and the centers of major cities will. After you finish eating your delicious Japanese food, simply take your check to the cash register, say "Pa-su-mo de ha-ra-u onegai shimasu" and tap your phone when prompted!
Retail
Likewise, you can use PASMO to pay for retail purchases in Japan. This ranges from everyday items in all convenience stores and most supermarkets, to clothing, souvenirs and other merchandise sold in Japanese department stores. As is the case with many restaurants, some independent shops might not accept IC card payment. If they do, however, shopping there will be easy-peasy and cash-free!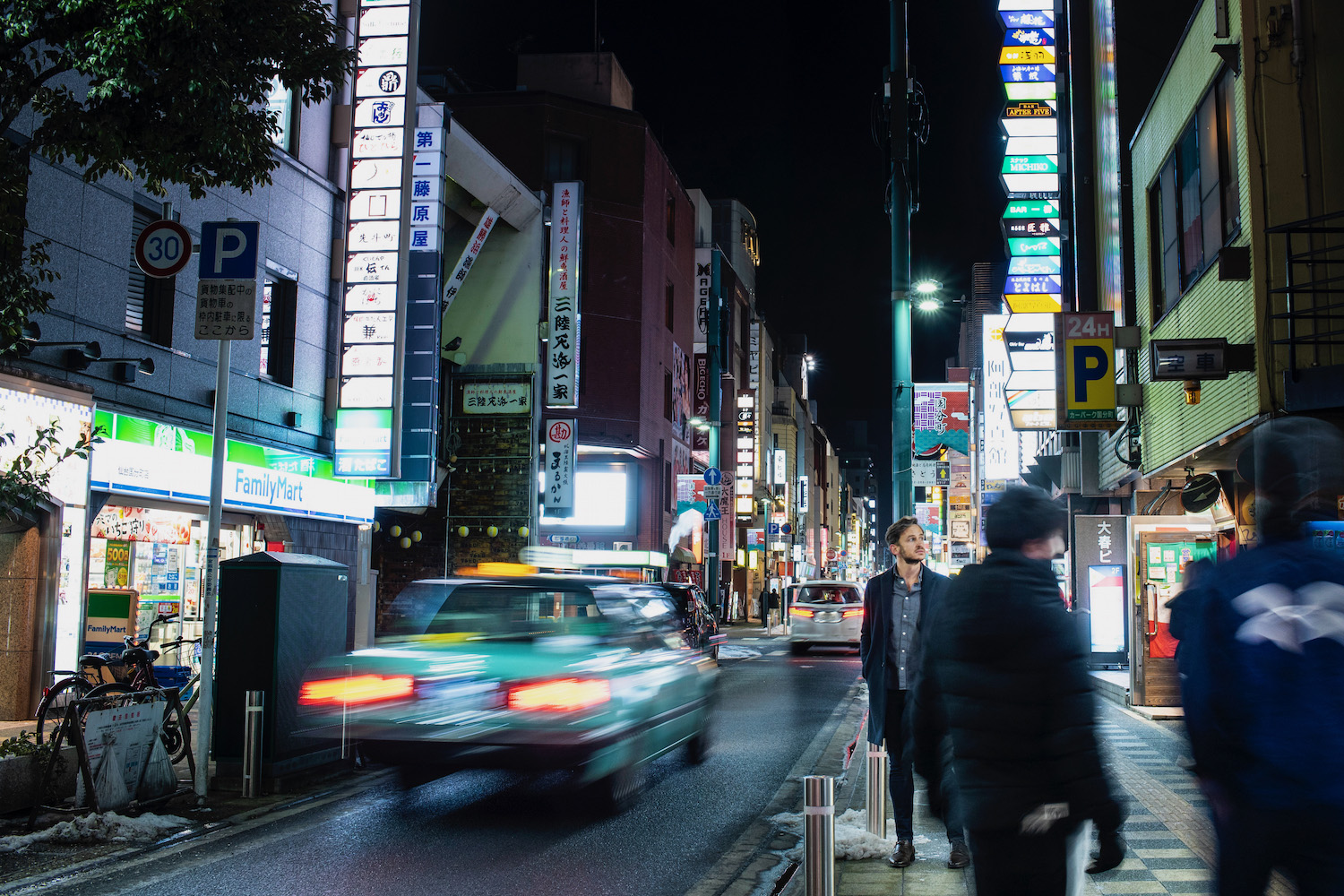 How to Reload Pasmo Apple Pay
Reloading PASMO within ApplePay is simple. Assuming you've already configured PASMO with your primary ApplePay credit card as I described earlier in the article, start by taping the large "Add Money" button just below and to the right of your virtual PASMO card. After selecting a refill amount, tap "Add," and then double-click your side button to approve the charge. Note that if you don't use FaceID (or are wearing a mask), you may need to enter your device's passcode manually.
Please note that once you configure Pasmo Apple Pay, your physical card will no longer work; you won't be able to recharge at a machine, either. Also keep in mind something that should seem obvious, but doesn't: Your phone will need to be charged and on to use this functionality! As a result, if you come to depend as much on PASMO as I have, you might want to invest in a good power bank!
Other FAQ About Using Pasmo with ApplePay
How do I add Pasmo to Apple Pay?
You add Pasmo to Apple Pay the way you would do with any credit card. Simply open your Apple "Wallet" app and tap the "+" icon to get started. The entire process, including linking PASMO with your default ApplePay credit card, takes a matter of minutes.
Can I use Apple Pay in Japan?
You can use ApplePay in Japan as long as you're using an iPhone 8 or later, or an earlier version of the iPhone that was purchased in Japan. Note that while ApplePay functionality works fine in Japan under these circumstances, some cashier may refuse to let you pay with ApplePay (at least using a credit card—PASMO is fine) if you're a foreigner.
Which is better Pasmo or Suica?
PASMO and Suica are both accepted almost everywhere in Japan and can both be easily configured within ApplePay. As a result, there is no functional difference between either of these "IC" transport cards, certainly not for visitors to Japan. It's really a matter of which card you end up purchasing upon arriving in Japan!
The Bottom Line
Using Pasmo Apple Pay in Japan the past few months have totally changed the way I transact in this country. In addition to the fact that I almost never have to get cash from an ATM (or pay the associated fees), I can purchase things in mere seconds, without a signature or having to wave away a stack of receipts, or pull a pill of coins out of my pocket and quickly count them while a line forms behind me. Although it may be a while before you can travel to Japan again, I encourage you set up Pasmo within Apple Pay on your iPhone as soon as possible. By the way, if you are pondering a visit to Japan in the near future, I hope you'll consider hiring me to plan your trip!