I first decided I wanted to visit Japan's Mie prefecture about five years ago, when my good friend and fellow travel blogger Leah went there on a press trip. It was a curious turn of fate—Leah had never been to Japan, which made it odd that one of the country's most obscure prefectures should be her introduction to it—but her reportage made me curious to see it for myself.
Unfortunately life, as it often tends to do, got in the way. Moreover, higher-profile destinations and experiences crowded my Japan bucket list. I hadn't yet climbed Mt. Fuji back then, or even hiked to the top of holy Mt. Koya.
Even after I did decide to follow in Leah's footsteps, it became clear that the road to Mie would not be a straight or easy one. I pulled out of what would've been my first trip there in the fall of 2019, having relapsed on a toxic ex I thought my magical trip through Kyushu weeks earlier had fully erased from my memory.
Obviously, I didn't visit in 2020 either.
2021 began with me living in Japan, peppering weekdays studying Japanese in Kyoto with weekend trips around the country. As January faded into February, and excursions to Sendai and Okayama came and went, the day—finally—of my first arrival in Mie was in my sights.
Until, that is, I postponed it for a third time, hoping charm would follow.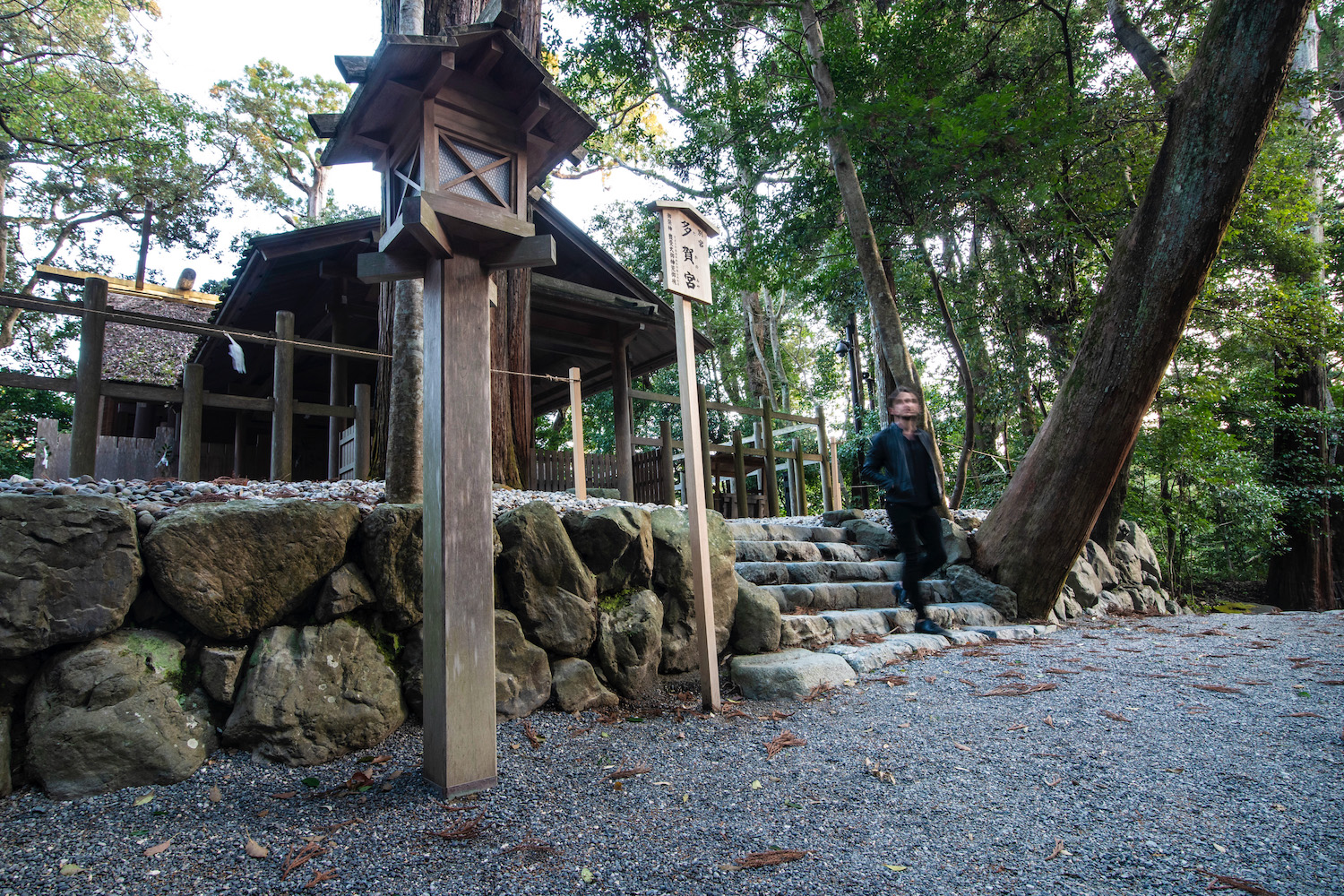 I don't fuck around with bad weather when I travel—2018 taught me that lesson.
Yet when I arrived in Ise last Friday night, a week later than planned to dodge the awful conditions forecast seven days before, I can only describe the atmosphere outside as a cyclone.
By the time I awoke Saturday morning, the worst of the torrential rain and gale-force winds appeared to have waned. As I sat onboard a Pikachu-themed bus to Ise Jingu, Japan's most important Shinto shrine, the only reminder of the previous night's savagery was the veritable river off runoff speeding down a steep sidewalk outside the bus window like a waterfall.
My travel weather woes—back in 2018, I mean—had started in Okinawa, where I arrived in the final days of that January. Rather than a simple winter chill, a thick quilt of clouds blanketed the sky over the subtropical islands; sharp shards of rain fell for all but six of the 48 hours I was there. Paradise, it was not.
It was miserable, but it taught me to search for silver linings—and, as a photographer, for pops of color. For example the quirky Isekazari wreaths, each comprised of evergreen foliage framing an actual orange, which seemed to be mounted over every doorway not along the ancient street leading away from Ise Jingu, which was far more impressive than the much-too-stately shrine itself.
They were also ubiquitous in the alleys leading down from the the ruins of Matsusaka Castle, and amid the chartreuse hedges of the city's former Merchant District, where I found myself when the rain started up again. The piercing green called to mind my trip (three years ago, this is) to Mongolia.
That particular chapter of anti-serendipity stung hard. Unlike the Hokkaido lavender excursion I'd made weeks earlier, wherein leftover moisture from a typhoon had caught a free ride on a front that happened to be racing northwestward across Japan right as my flight from Bangkok was shooting toward Sapporo, I had no indication that my time in the Gobi desert would be a gully washer.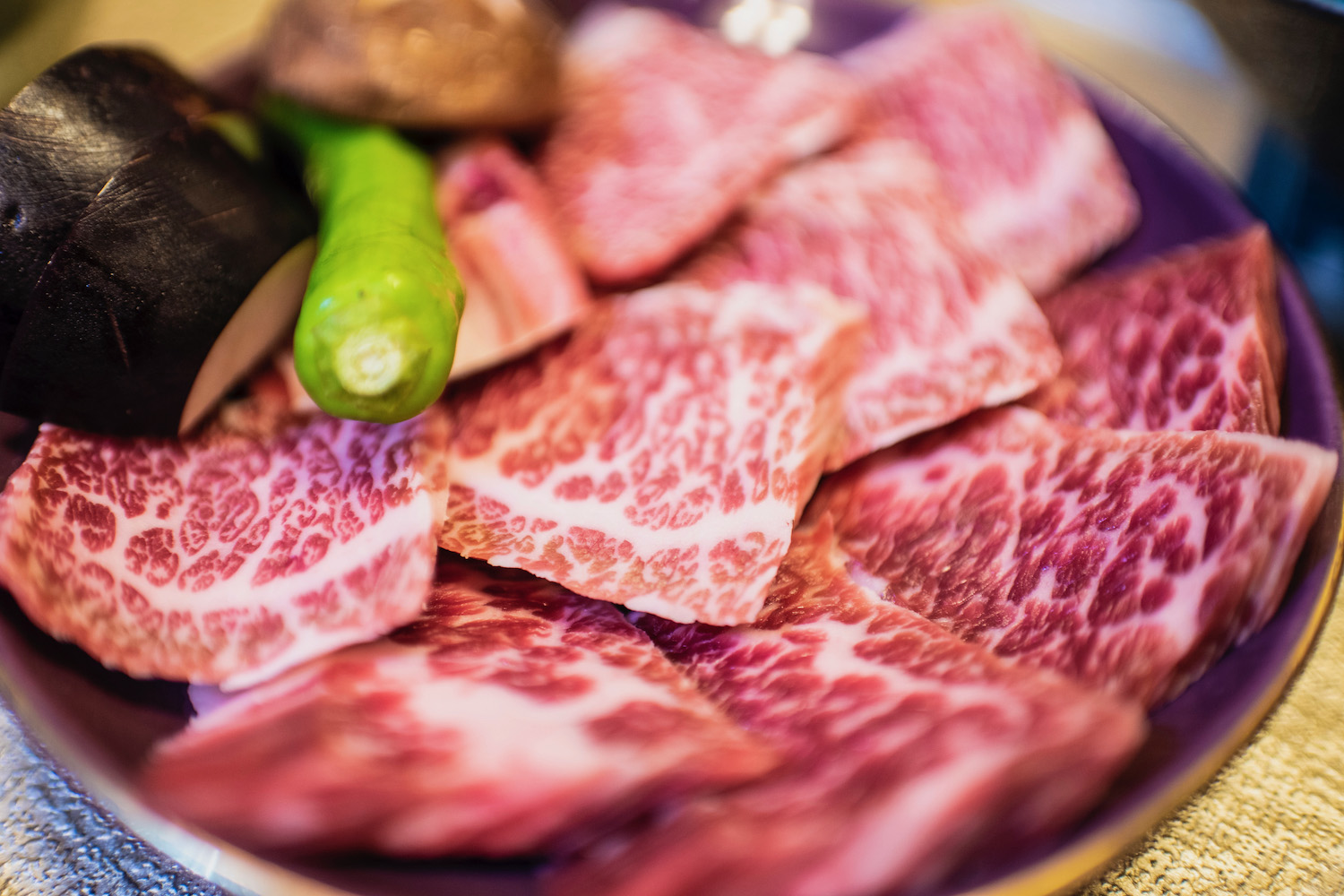 Yet what I learned there, both because of the rain itself as well as my near-death experience fording a river created by it, was my own proneness to cognitive distortion—in particular, the delusion that the most dire straits of any present moment were always on the cusp of becoming permanent.
I meditated on this—the temporary nature of the monsoon around me—as I stood under the awning of a Matsusaka apartment building. As I hid from the rain, I hoped with all I had that no security guard would emerge from inside and tell me to scram, that I would be able to stay dry, more or less, until it was time to enjoy the culinary experience that had brought me here in the first place.
And as far as the particulars of said experience? Whether or not Matsusaka's beef is better than Kobe's or Hida-Takayama's is irrelevant. It was magical, and not just because I ended up having the entire restaurant to myself: Large patches of blue sky appeared just as I exited the restaurant.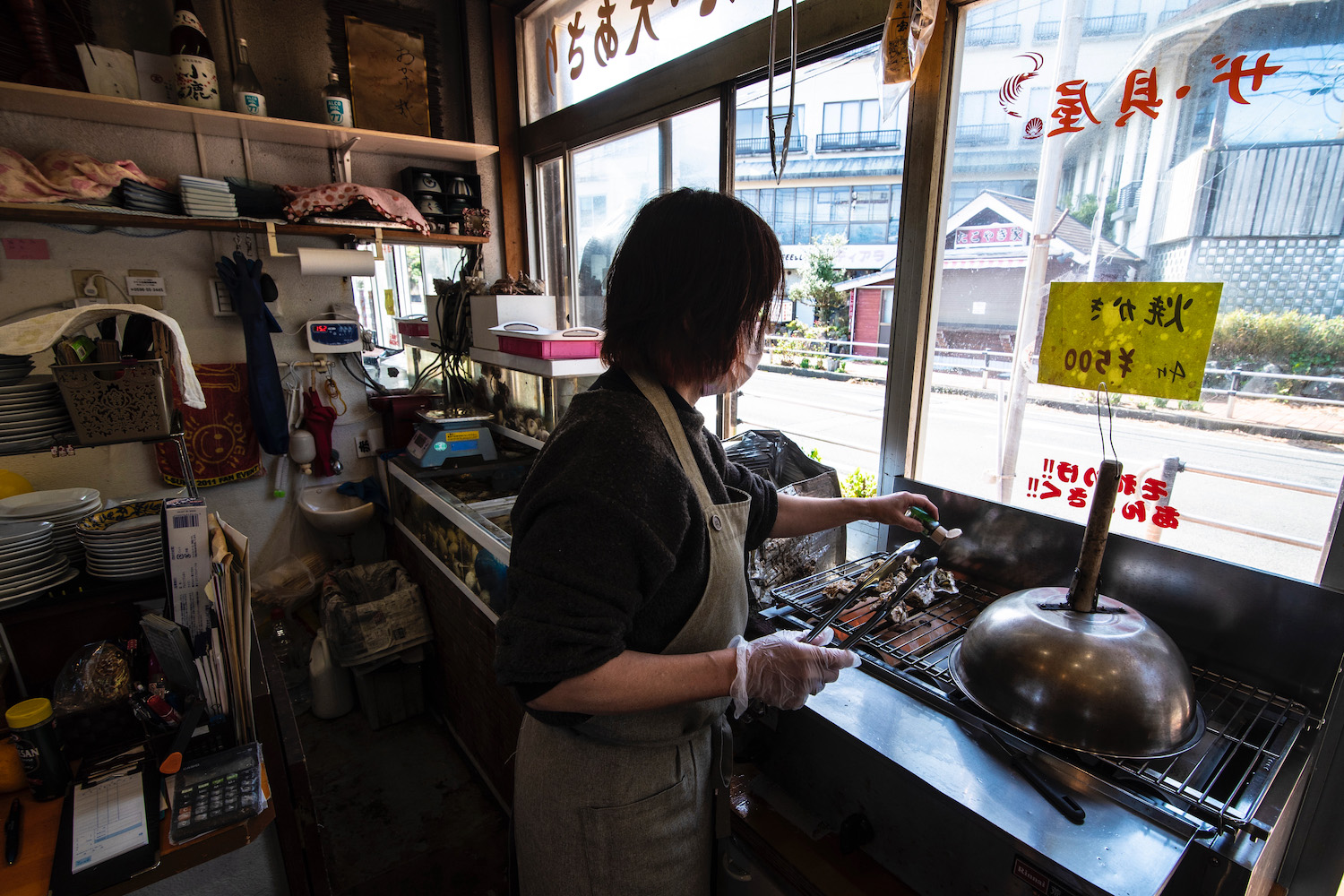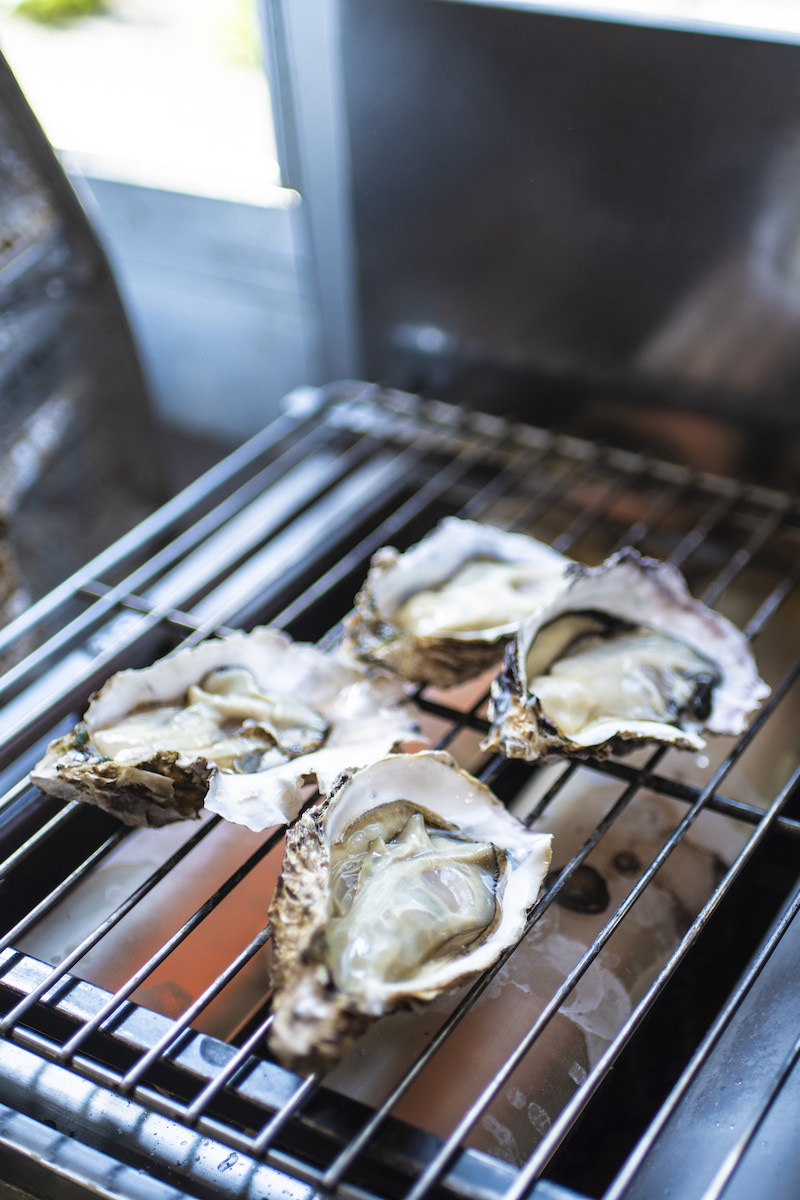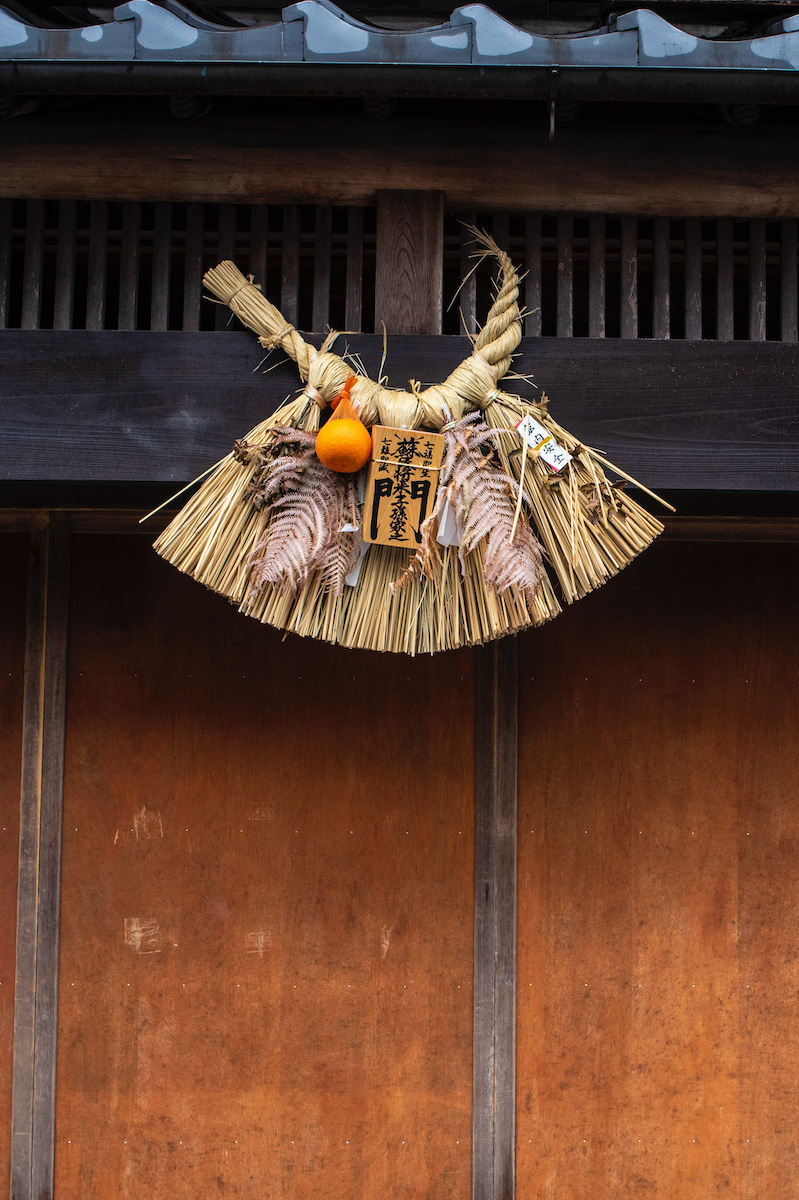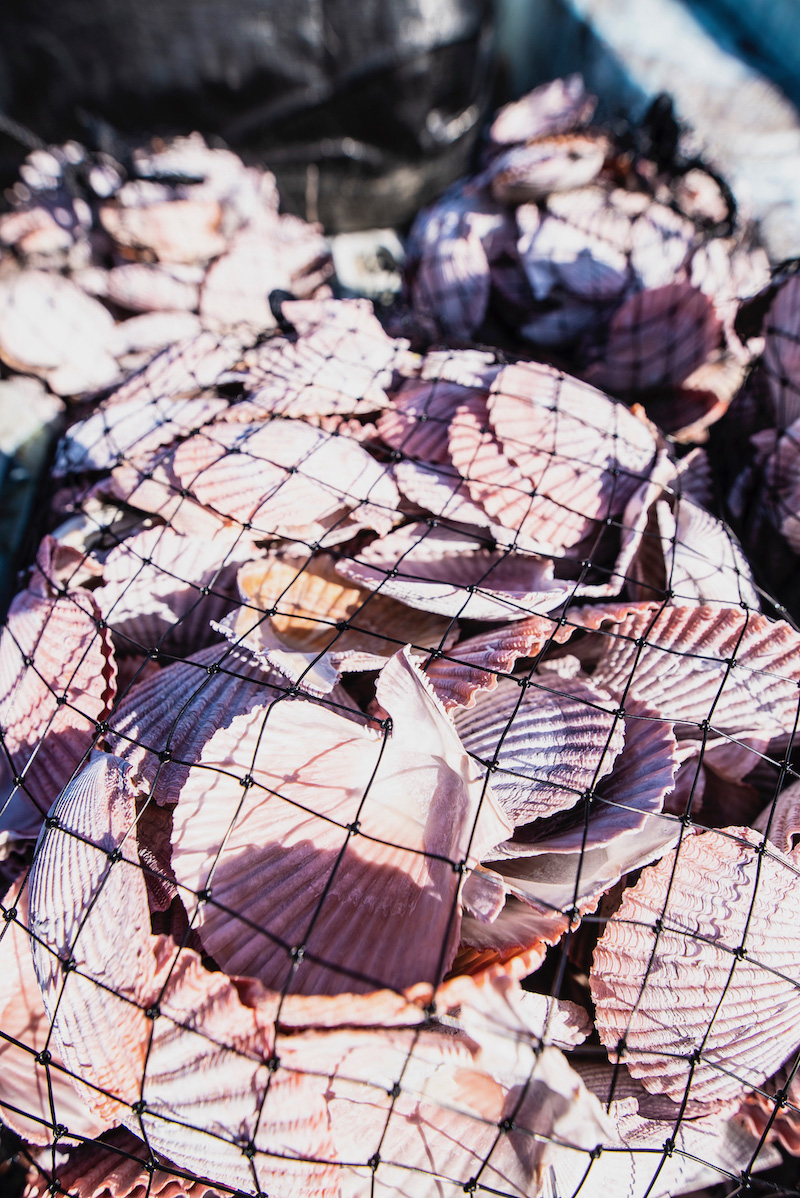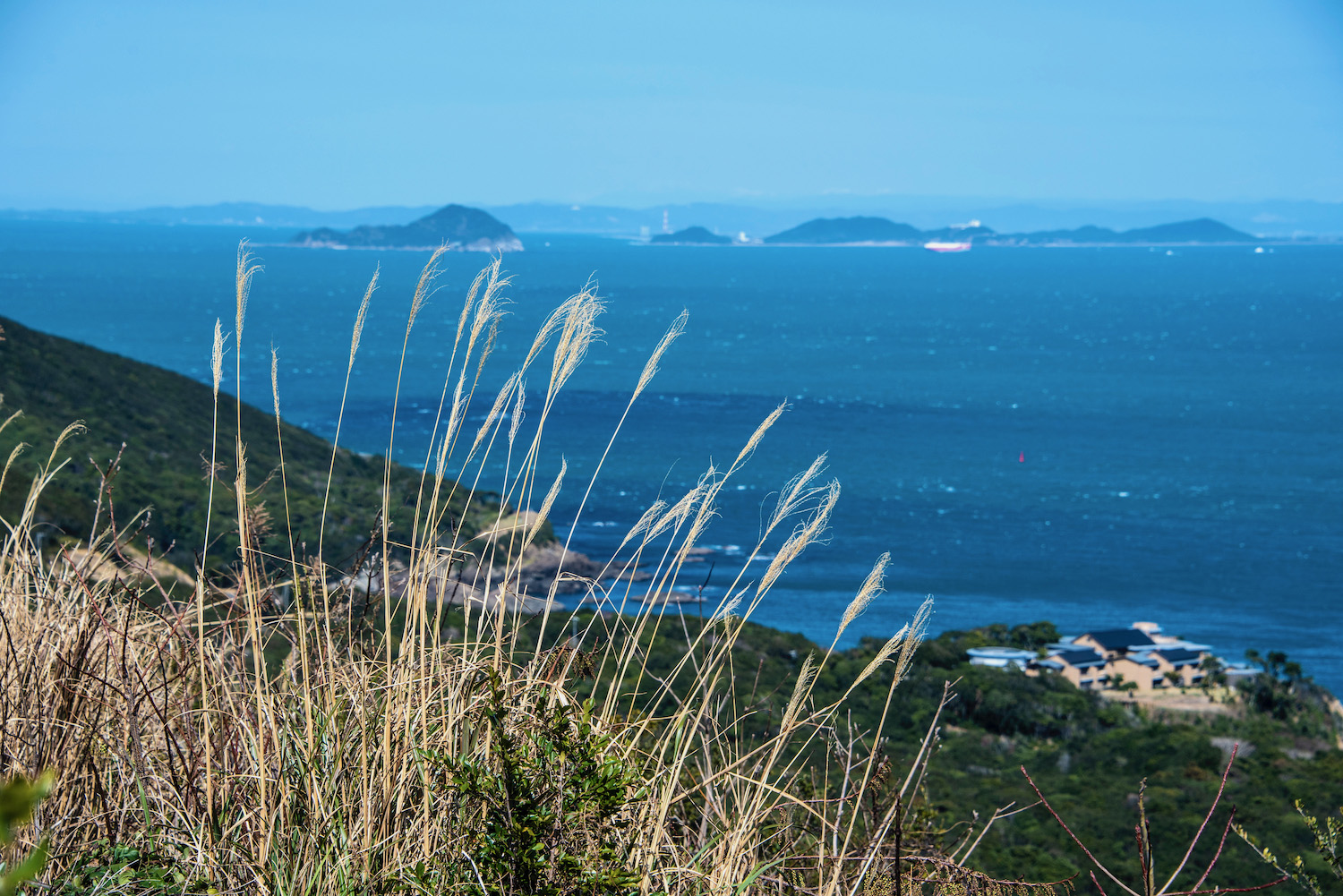 Sunny Sunday morning, en route from a from pre-dawn sojourn to the Geku "branch" shrine of Ise Jingu to the Kintetsu Railway Station, a magnolia tree in full bloom stopped me in my tracks. Toba, my destination, ended up continuing the upward momentum of my mood swing.
This was not only because of the beauty that blew over me as I walked along its quiet coast, but my encounter with Rumi and Mamisa, the two women who run Kaiya seafood shop just south of Toba Station. Our chat, which transpired almost entirely in Japanese, was as much a balm for the soul as their grilled oysters (especially the two "bonus" ones) were for my stomach.
But they also offered a warning. "I don't think they're diving right now," Rumi hesitated, when I told her that I'd be visiting one of the places where the traditional pearl hunters still practice their now-obsolete trade.
I shrugged it off, convinced that since I booked my Ama experience on a website specifically designed to facilitate such encounters, I couldn't possibly be harboring unrealistic expectations. In fact, just as Rumi had said, the "pearl divers" primarily served the role of cosplay waitresses, performing a half-hearted dance around the dying embers of the grill where they prepared my ¥6,000 lunch, never so much as looking toward the sea.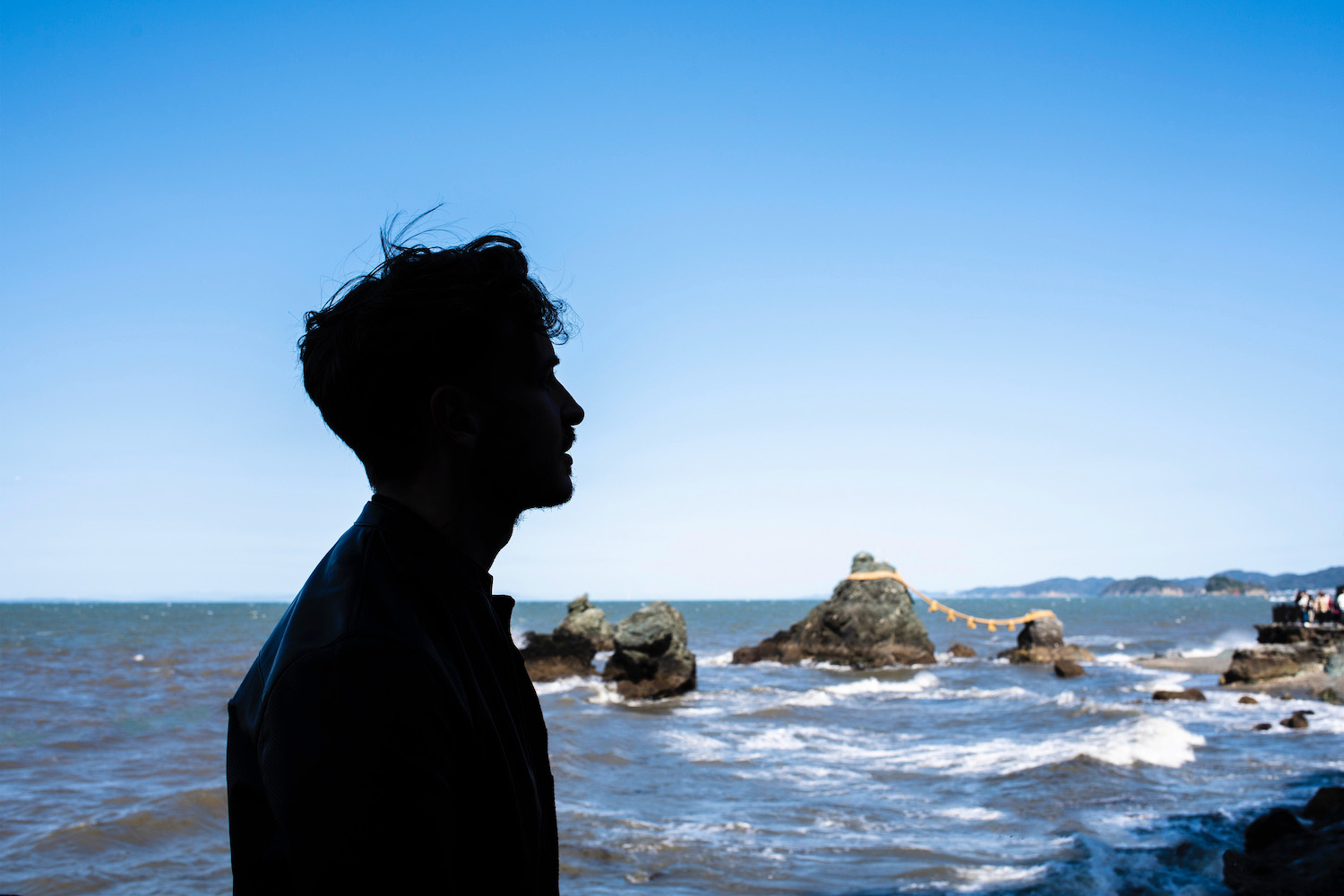 I ended my time in Mie at the place whose image had inspired me to want to come here in the first place: The "wedded rocks" of Meoto Iwa Shrine.
They were less imposing, in real life, than their picture had been; the torii gate atop the one on the left was lilliputian. Yet the journey along the turbid sea toward them, and my surrender to the winds whipping up its threatening waves, was a fitting denouement to a three-day trip it took me three years to execute, if a bit imperfectly.
It was a cognitive correction of the previous day's distortion, an extension of the mind-over-matter gymnastics that had allowed me to get through 2020 unscathed, at least relative to how scarred such a nightmare should've left me. The third time isn't always a charm, but kismet blows in with every gust of wind.
Other FAQ About Visiting Mie, Japan
What is Mie-ken known for?
Japan's Mie prefecture is known primarily for Ise Jingu, the largest (and one of the most important) Shinto shrines in all of Japan. Among Japanese tourists, cities like Matsusaka and Toba are famous for their culinary traditions: Wagyu beef and oysters, respectively.
How do I get to Ise?
To reach Ise, first travel by Shinkansen to either Nagoya or Kyoto. From there, you can ride a private Kintestu train onward to Iseshi station. Note that while JR services do technically operate into Mie prefecture, these tend to be slow and inconvenient.
Is Ise worth visiting?
Ise makes a good hub for travel in Mie prefecture, on account of its central location and relatively busy train station. On the other hand, with the exception of Ise Jingu shrine itself, there's not really a lot to see in Ise city. In my opinion, other Mie destinations like Toba and Matsusaka are more interesting.