Several months ago, when I first started planning my Mt. Koya day trip, I noticed I had several competing interests. On one hand, I wanted to explore the mountaintop extensively; on the other, I wanted to hike to the top, an endeavor that basically takes all day. While I imagined I'd use Koyasan a jumping-off point to a longer Kumano Kodo trek, the real-life limitations of traveling in Wakayama quickly sent me along a less ambitious path.
I was also very interested in a Koyasan temple stay, even if my initial research into doing one raised a few red flags. Here's how to decide whether or not to sleep in a Buddhist monastery atop Japan's mystical Mount Koya.
What is Shukubo?
As you research Koyasan temple lodging, you've probably come across the term shukubo, which is the Japanese word to describe a temple that offers lodging to the public. In total, more than 50 temples atop Koyasan have opened their doors to tourists, which is probably another reason you've taken to the internet to aid you in your decision. Fear not, overwhelmed traveler: I'm going to recommend the best shukubo Koyasan has to offer, not go through the pros and cons of every single one of them.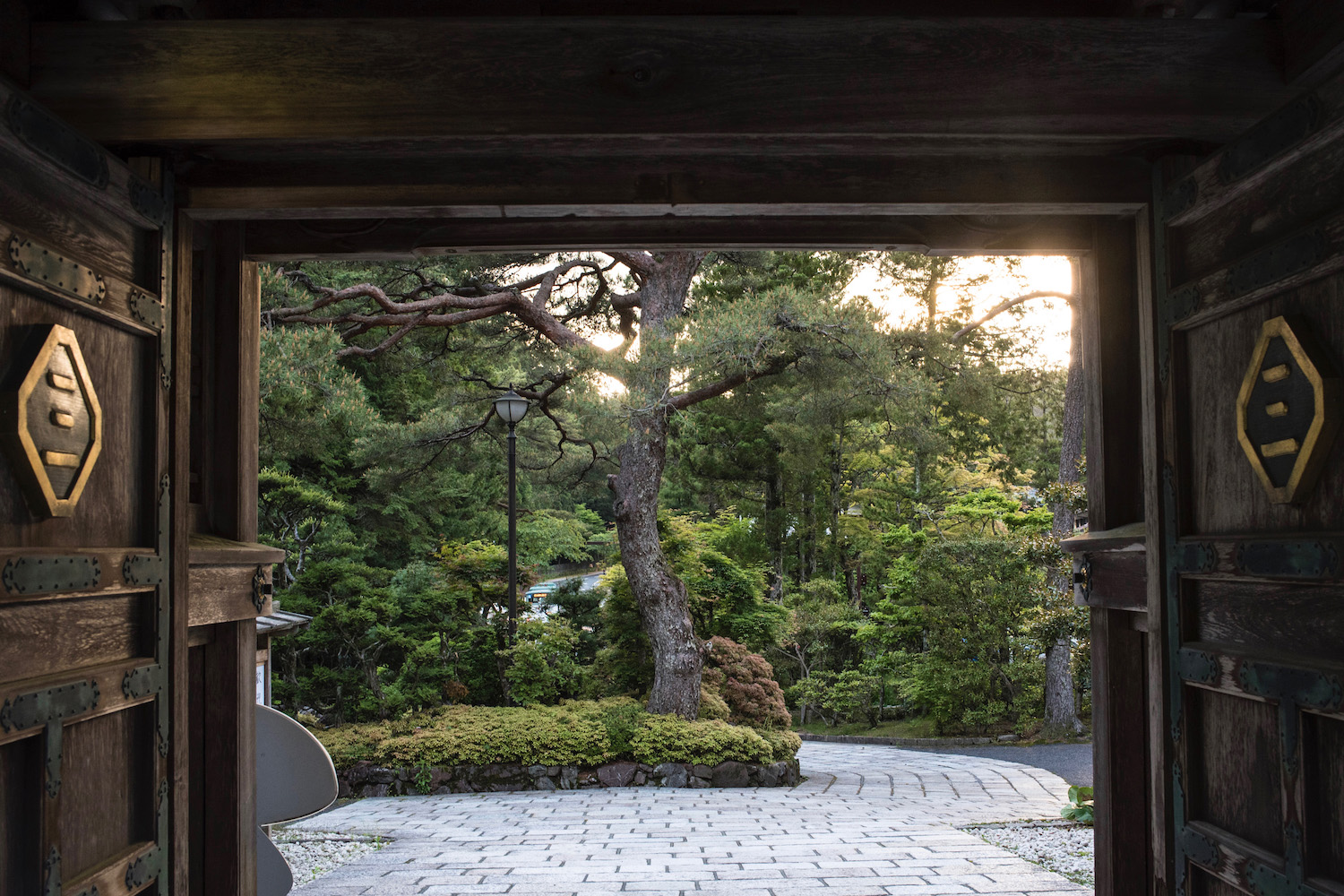 Among all the potential Mt Koya temple stay options, Ekoin Buddhist temple is definitely the one that generates the greatest amount of hype. As I was deciding where I would make my temple home atop Mt. Koya, however, it became clear that perhaps a less-crowded option would suit me better, since (it seemed, anyway) the vast majority of people who stay overnight in Koyasan seem to make their home at Eko-in.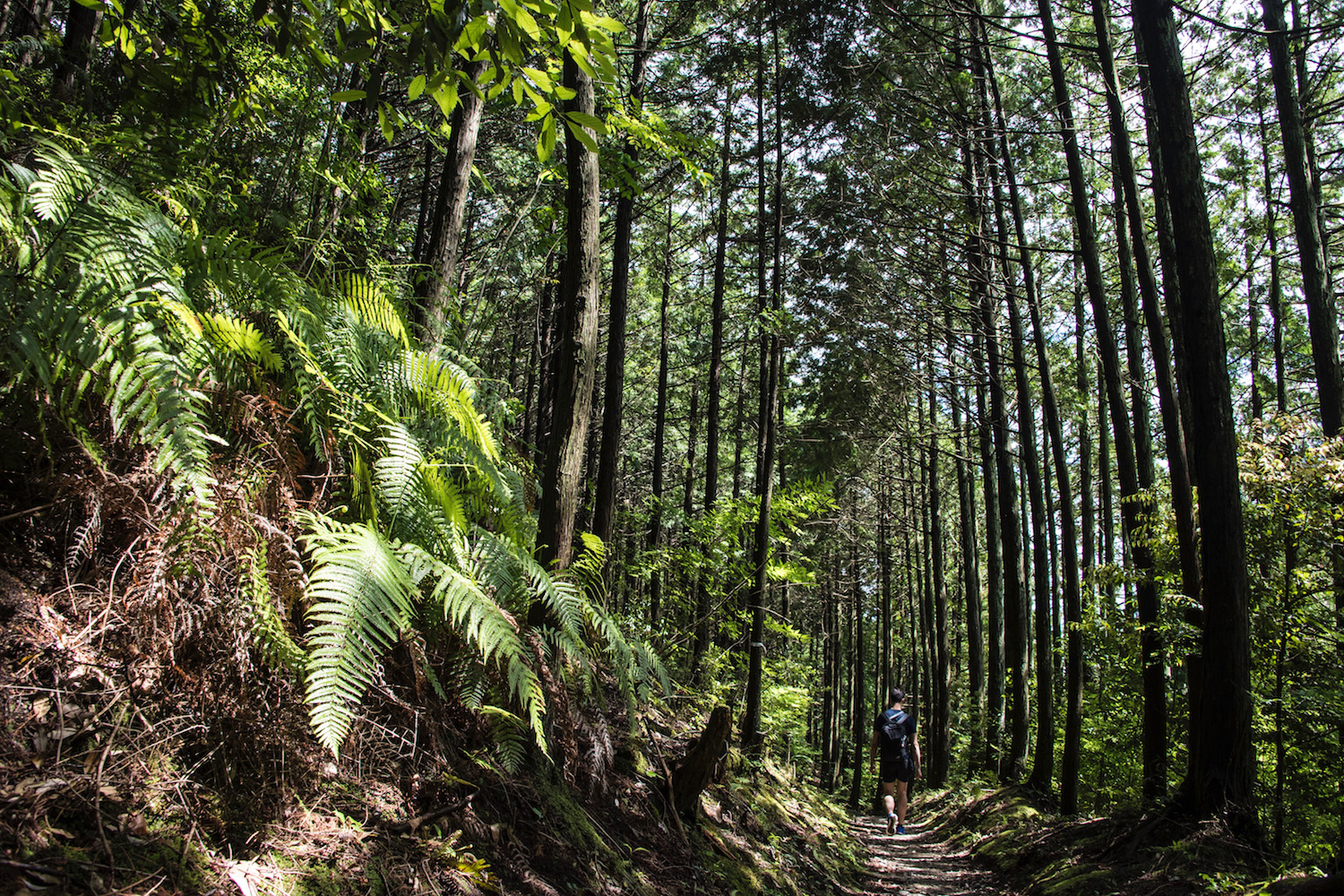 If you do end up taking part in an Ekoin temple stay, I imagine you'll deal with some of the same issues I encountered in the Mt. Koya temple I eventually ended up staying, in addition to the crowds and the hype to which you'll expect the place to live up, so continue reading to learn about a less popular option that might be a better choice for you.
Best Temple to Stay in Mt. Koya
For my Mount Koya temple lodging I ended up choosing Hongakuin, a highly-rated establishment that sits much farther away from the main drag (if there even is such a thing in Koyasan—it's still not one of the top places to visit in Japan, let's be honest) than Ekoin. The good news is that Hongakuin wasn't crowded at all—I saw just two other groups of foreigners staying there, though to be fair mid-May isn't exactly high season in Koyasan.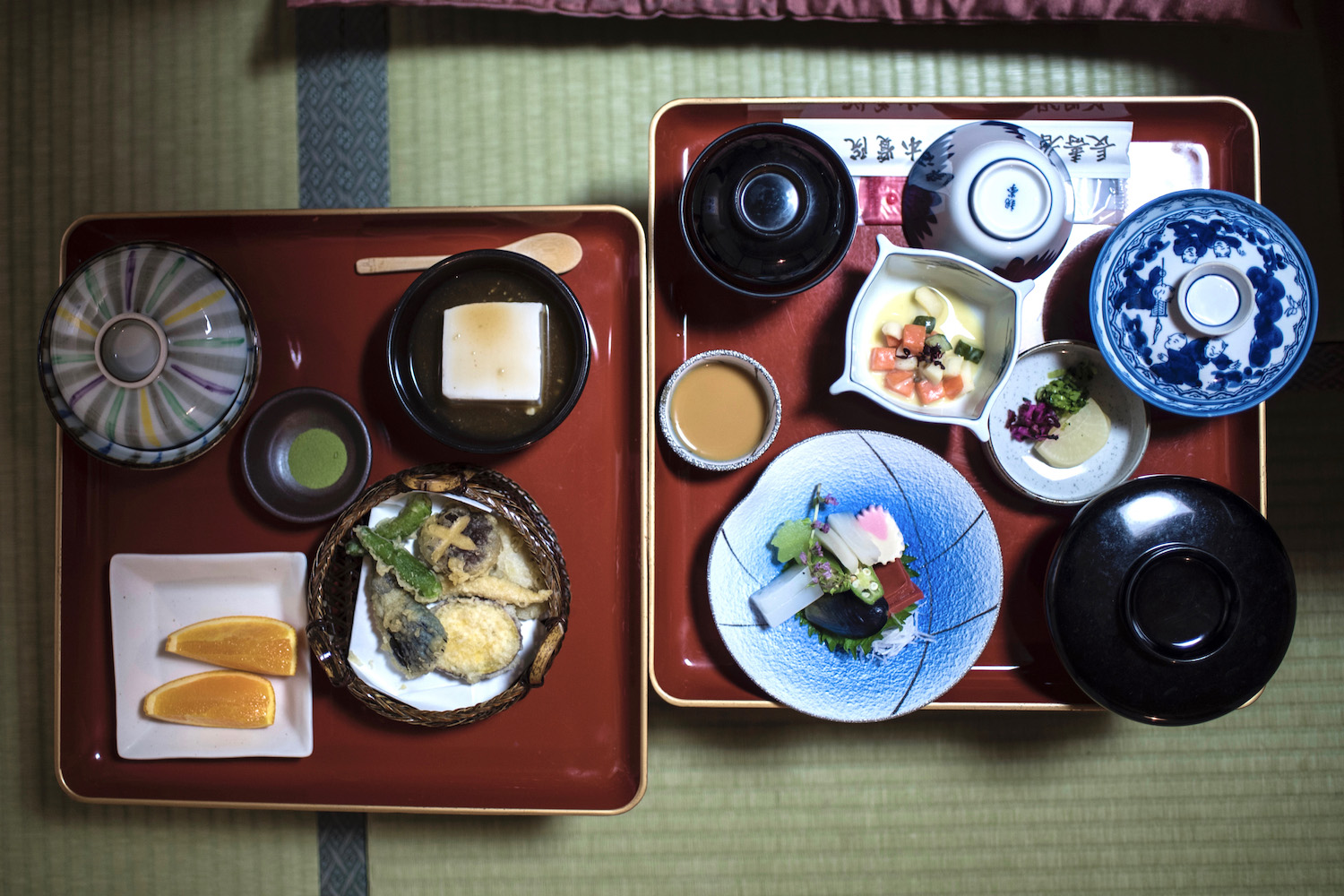 On the other hand, I found the hospitality at my Koyasan ryokan to be somewhat lacking, even if the meals (vegan sashimi is a thing, y'all, and it's oishi!) were excellent. The monk working at reception scolded me for my supposedly late arrival (gee sorry, it only took me seven hours to trek here); there were many restrictions (no pictures inside? Really?), which seems bizarre for a place that charges as much as a very fine guest house in most other parts of Japan.
Things to Do in Koyasan
Apart from a Koyasan temple stay, there are plenty of ways to keep yourself busy atop Mt. Koya. The most popular of these is Okuno-in, the cemetery where Kukai (the Kyoto monk who founded Koyasan, in the 8th century) is buried. The cemetery is accessible via public bus from Koyasan's town center.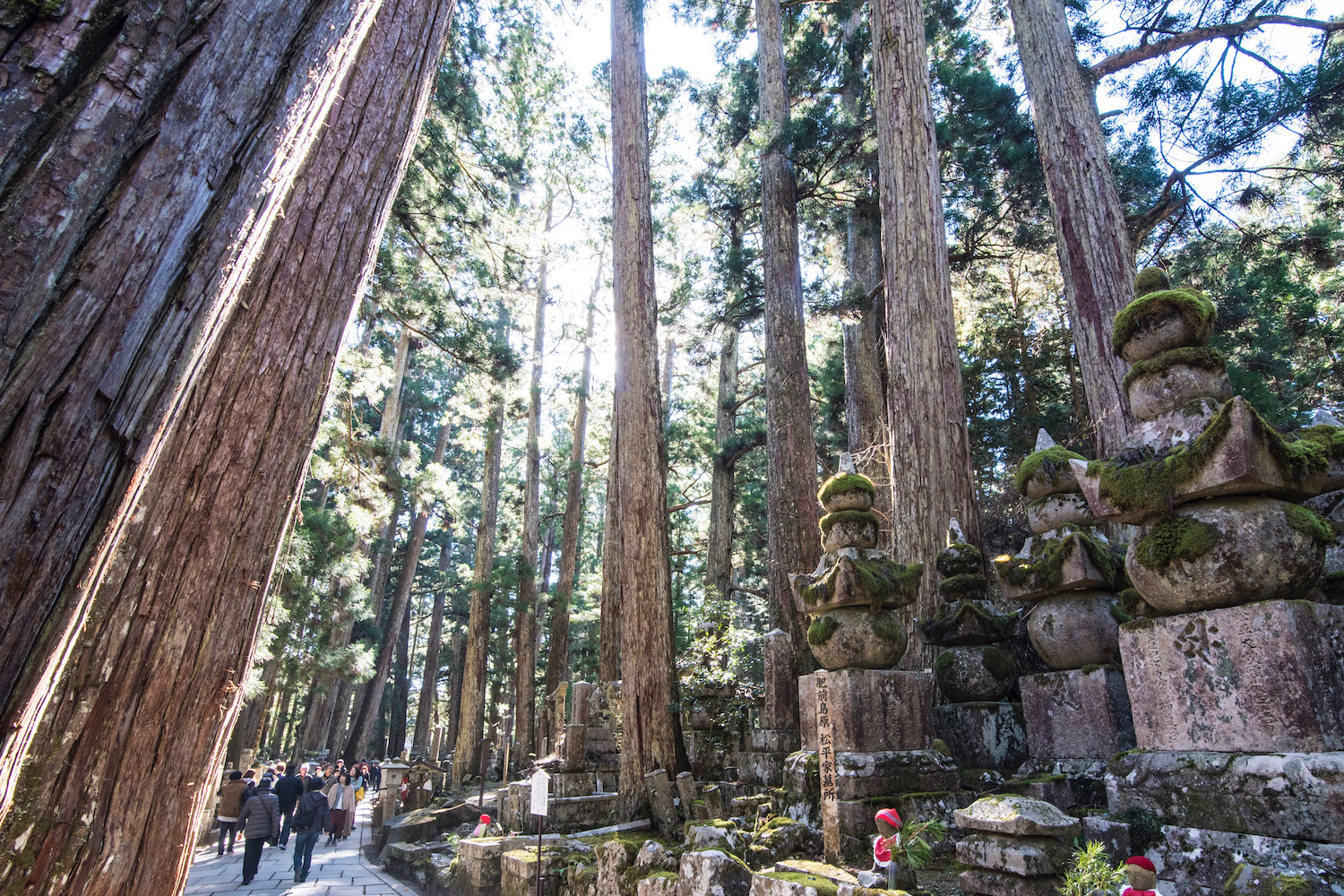 If you arrive by foot—and I'll talk more about how to hike to the top of Koyasan in few paragraphs—you'll pass under Daimon, which more than lives up to English translation of its name, "Big Gate." Likewise, the Danjo Garan temple complex you pass on your way into town is one of the most impressive architectural sights in all of Kansai—maybe all of Japan.
Booking Your Koyasan Temple Stay
Once you've decided in favor of a Koyasan monastery stay, you'll need to book it—and that can be as difficult as coming to your decision. You see, while certain Koyasan temple hotels (such as Eko-in) are listed on international booking sites, you'll generally need to book your Koyasan lodging via Japan-specific online travel agencies—I personally like Japanican a lot.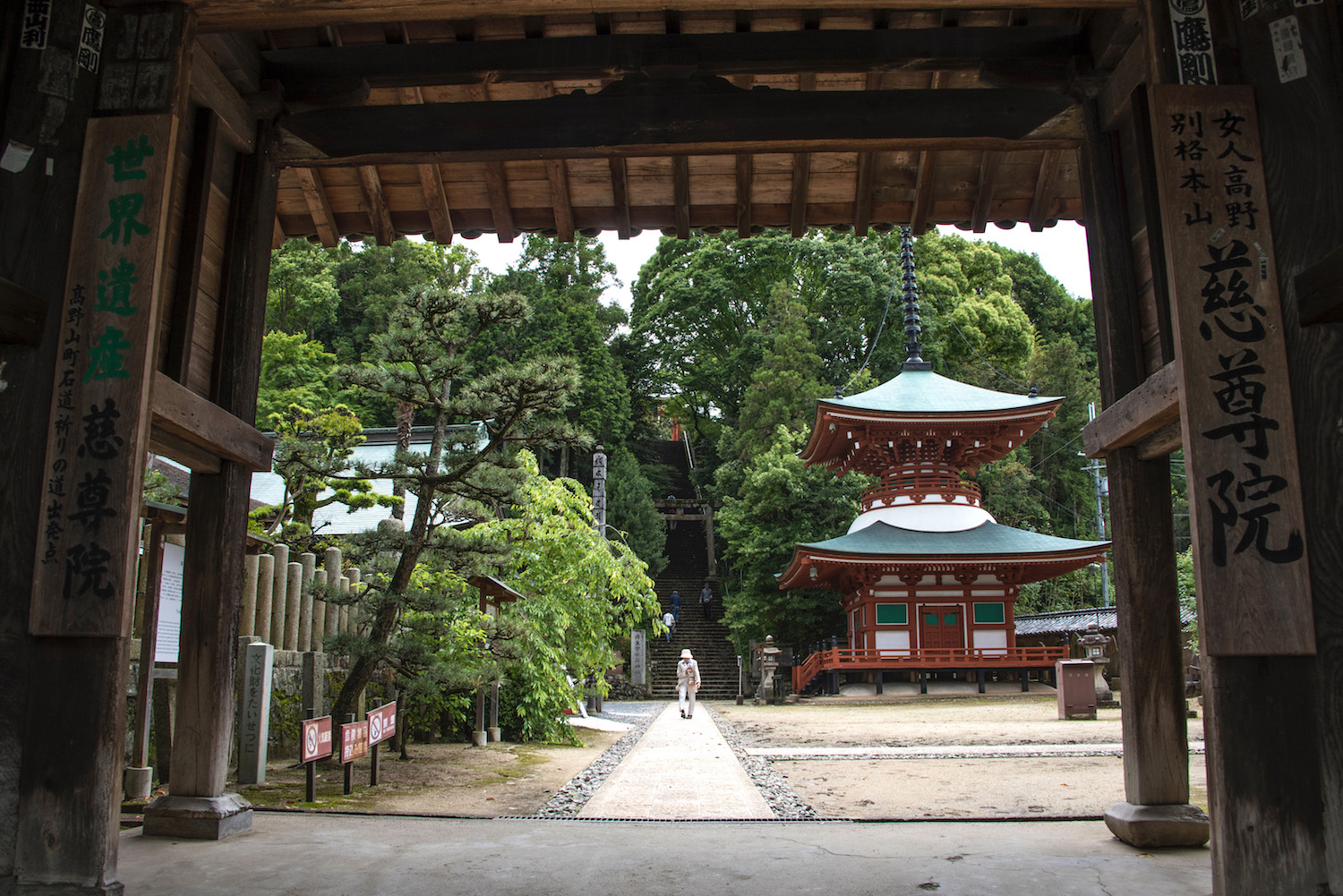 I personally wouldn't advise turning up to Koyasan and booking a temple stay, specifically not during busy months like April (cherry blossoms) and November (fall colors). On the other hand, if you get to Koyasan and find it fully booked, don't despair—Osaka is just a couple of hours away by train, and you can stay there (even though this definitely doesn't compare to a Koyasan monastery stay!)
How to Reach Koyasan
How you get to Koyasan will depend upon the method you use to reach it. If you go on a Koyasan hiking adventure like I did, you'll need to ride the Nankai Koya line to Kudoyama (this necessitates a transfer in Hashimoto, though you can buy a through ticket at Nankai-Namba station in Osaka). There, you'll walk about 15 minutes to Jison-in, where the trail begins, and runs for about 25 km (5-7 hours, depending on your pace) until Daimon gate at the top of Mt. Koya.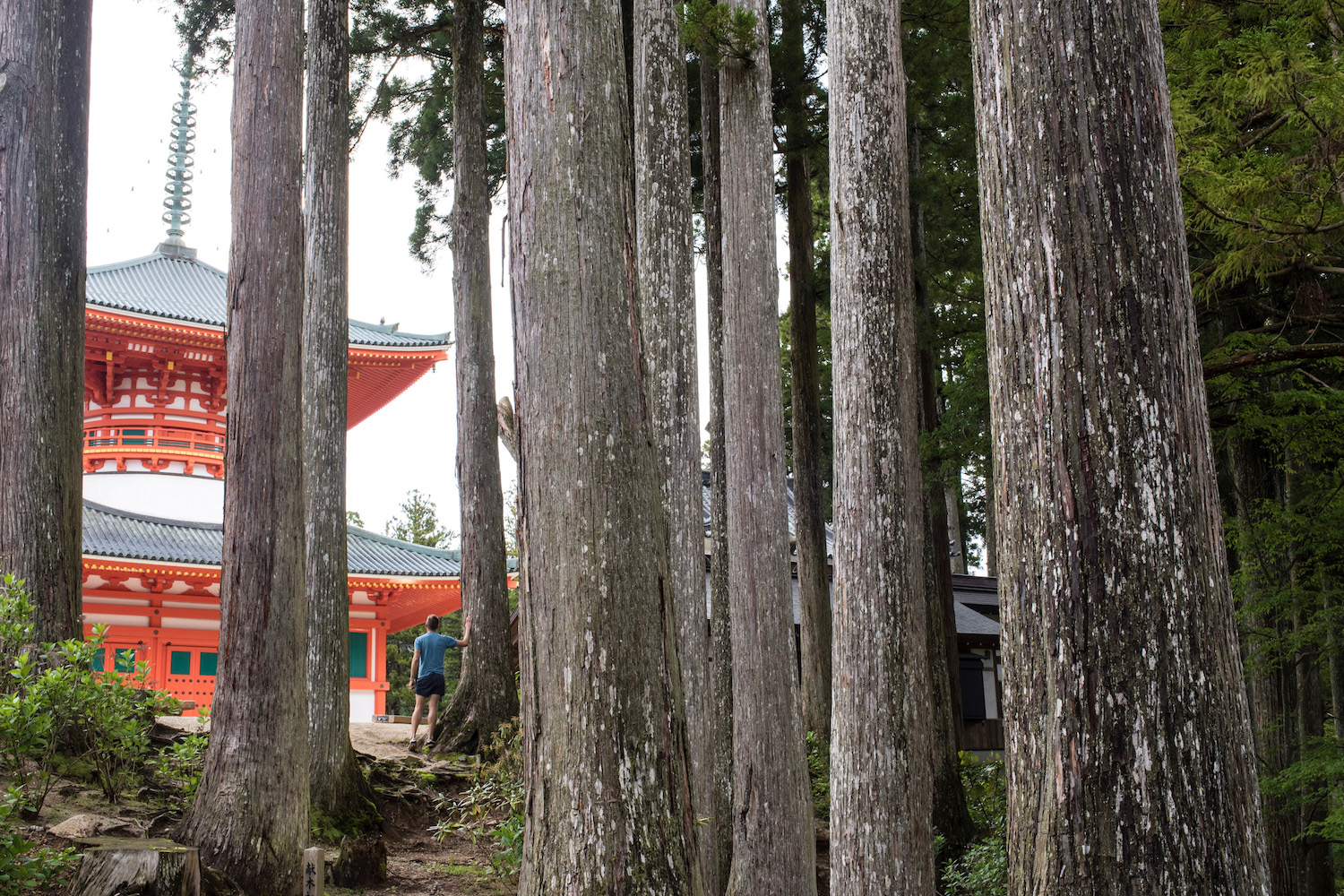 Alternatively, ride the Nankai Koya line all the way to Gokurakubashi, where you can transfer to the Mt. Koya Cable Car, which is actually a funicular railway. NOTE: None of these private trains are covered by the JR Pass! Also, while the "Koyasan World Heritage Ticket" you can buy at Nankai-Namba station allows you to take the Limited Express train on the way to Mt. Koya, you'll need to take an ordinary train (which requires a transfer in Hashimoto) on the way back.
The Bottom Line
Whether you're in search of the best Koyasan temple stay or are simply deciding if you should go this route at all, everything you need to know is in this post. You'll need to take many factors into account, from how you reach Mt. Koya, to how long you spend there, to your budget and what you're seeking from the experience. Surprisingly, staying in a Buddhist monastery atop Mount Koya isn't for everyone, though it's increasingly marketed as a universal must-do experience.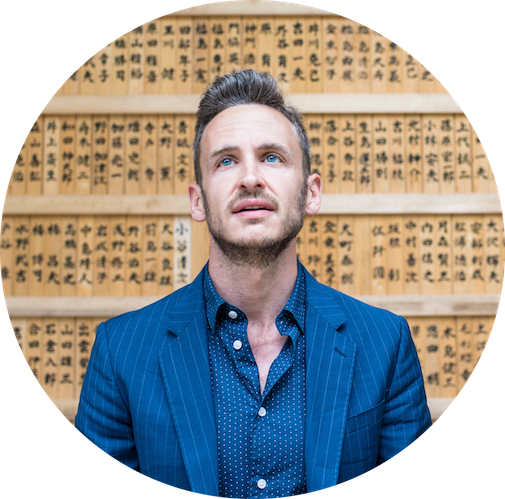 Japan Starts Here is information—and inspiration—for all your trips to Japan. My name is Robert and I'm happy you're here!