The drive up to Mt. Yoshino was white-knuckle.
It entailed almost everything I hate about driving in Japan, which wouldn't have been a problem but for one fact: The woods on either side of the narrow road were so thick I couldn't enjoy much journey en route to my destination.
The force with which I gripped the steering wheel, therefore, was a way to steel my nerves so that I could live to reach the apex. It also left me ready for any number of mortal threats—when I wasn't convinced a deer was about to jump out in front of me, a car was speeding around one of the endless blind curves I rounded during my ascent.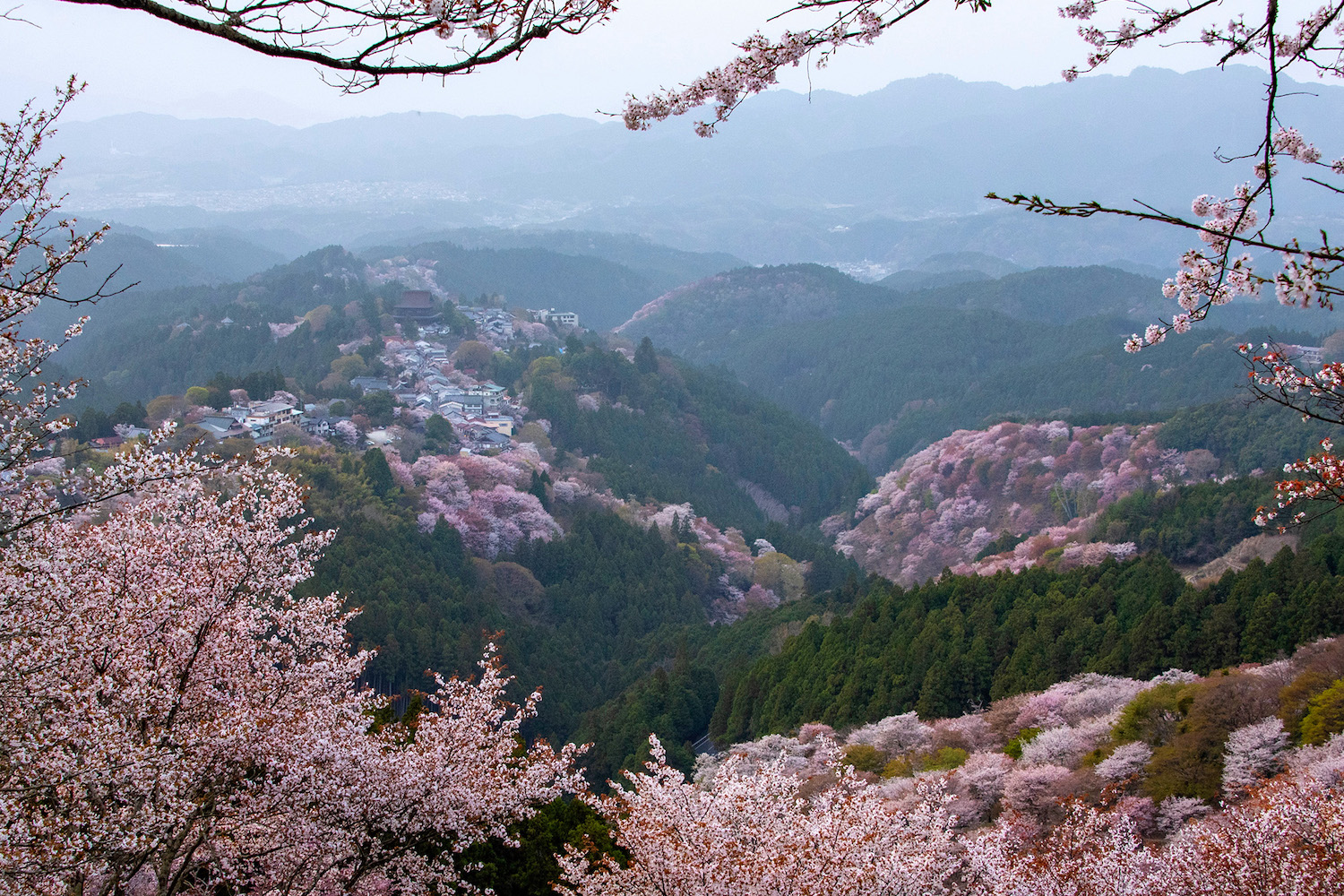 Somehow—before dark, no less—I made it to Hanayagura viewpoint. The panorama was almost unmatched in my Japan travels, which made sense: I was literally at the top of a sakura-covered mountain, so far out in the middle of nowhere that even the dust from China that messed up my rural experiences outside Kanazawa couldn't reach me.
I was far in the middle of nowhere, and yet I was the only person atop the mountain (and one of the only drivers in my own car, by myself) not wearing a mask. If I didn't know Japan (and the Japanese) better, I'd have thought it was an April Fool's joke.
It was a similar sort of novelty to mankai arriving two weeks early at the place in Kansai that usually sees it last, but not funny at all. If the Japanese didn't tend to pass their judgment so silently, I might've become a Karen-san.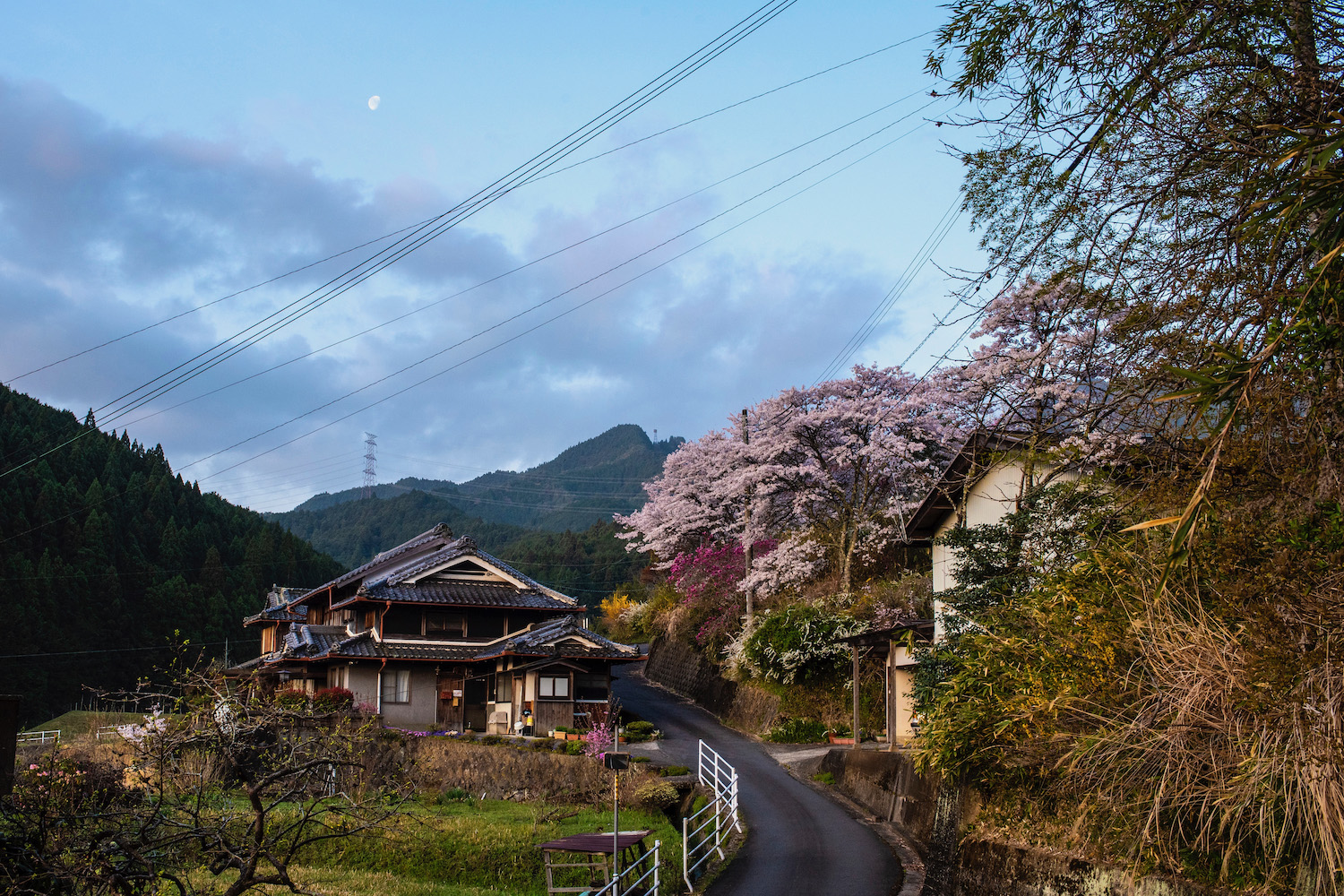 I left Mt. Yoshino before sunset Thursday night; the only thing more terrifying than driving a white-knuckle road is doing is after night has fallen. Thankfully for me, said sunset ended up underwhelming.
I was also thankful (to myself, in this case) for having left my Sakurai hotel an hour before the complimentary breakfast would've been served Friday morning. The thought of encountering members of the tour group who'd protracted my check-in ruined my appetite anyway.
In order to combat the anti-climax I imagined would result from my having visited this region's star attraction right out the gate, I set out to explore literally as the sun was rising.
The famous Matabe shidarezakura was far past peak; I vanquished the disappointment I felt upon discovering this by stopping often along the road to Takami Sky Garden and reveling in the extent to which the somei yoshino's namesake territory lived up to the ubiquity of its native tree.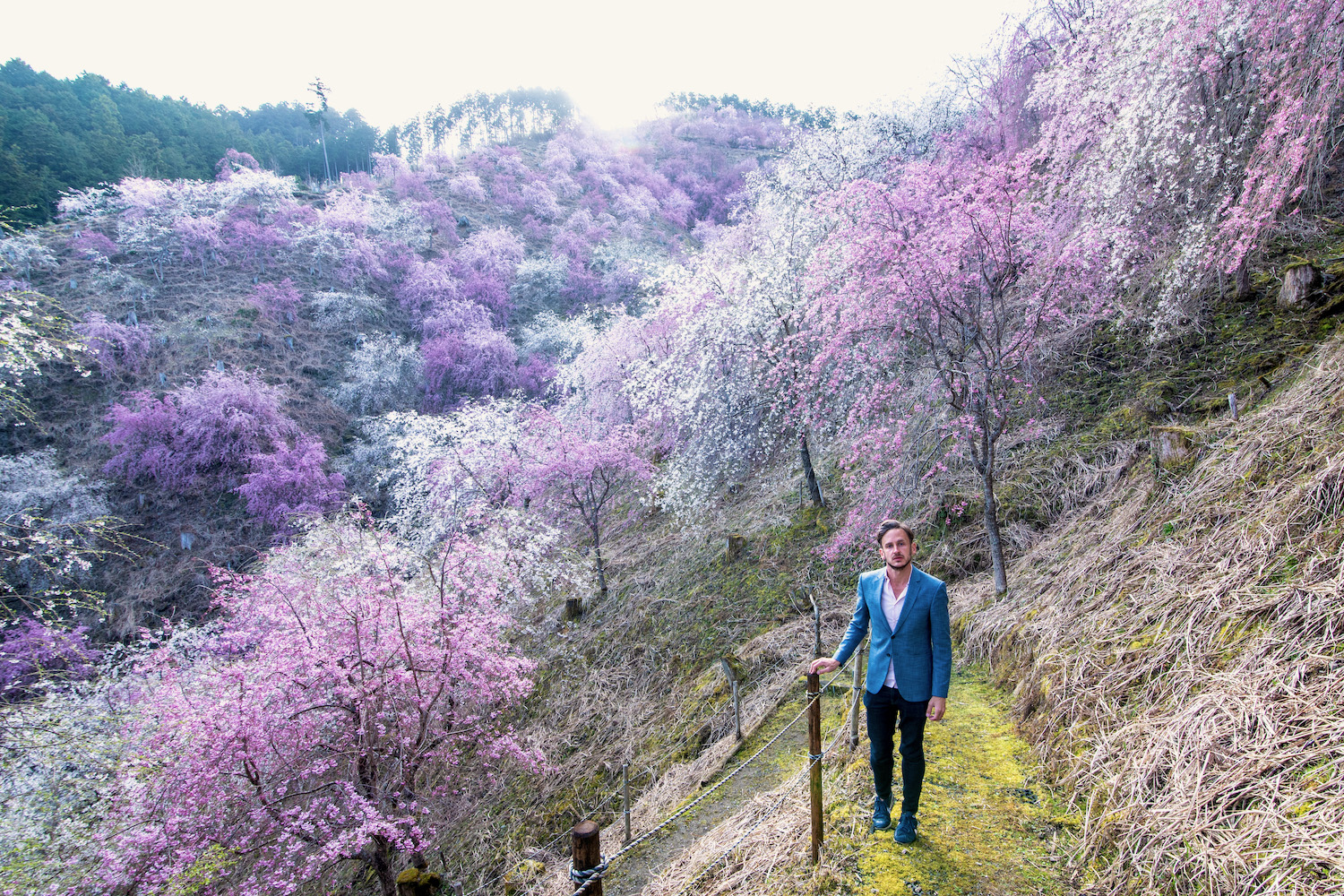 As for the Sky Garden itself, I arrived early. So early, in fact, that I nearly turned around and went somewhere else, out of fear I wouldn't be admitted, what with how premature I was.
Instead, the staff welcomed me to the fuchsia mountain, on one conditions. "Walk the entire time," a man in a suit, who I assume was either the owner of the establishment, or one of their family members, said in Japanese. "Don't use the shuttle bus."
I obliged him, and less than a half hour later I had reached the second apex of my trip. Shockingly, this one was more satisfying (from a purely botanical perspective, I mean) than Yoshinoyama proper.
As far as why this hillside was fuchsia, and not the color of cotton candy or baby's breath? The Sky Garden boasts a disproportionate number of yamazakura, which are supposed to be as numerous atop Mt. Yoshino as the somei itself, but had proven elusive to me Thursday along the better-established tourist trail.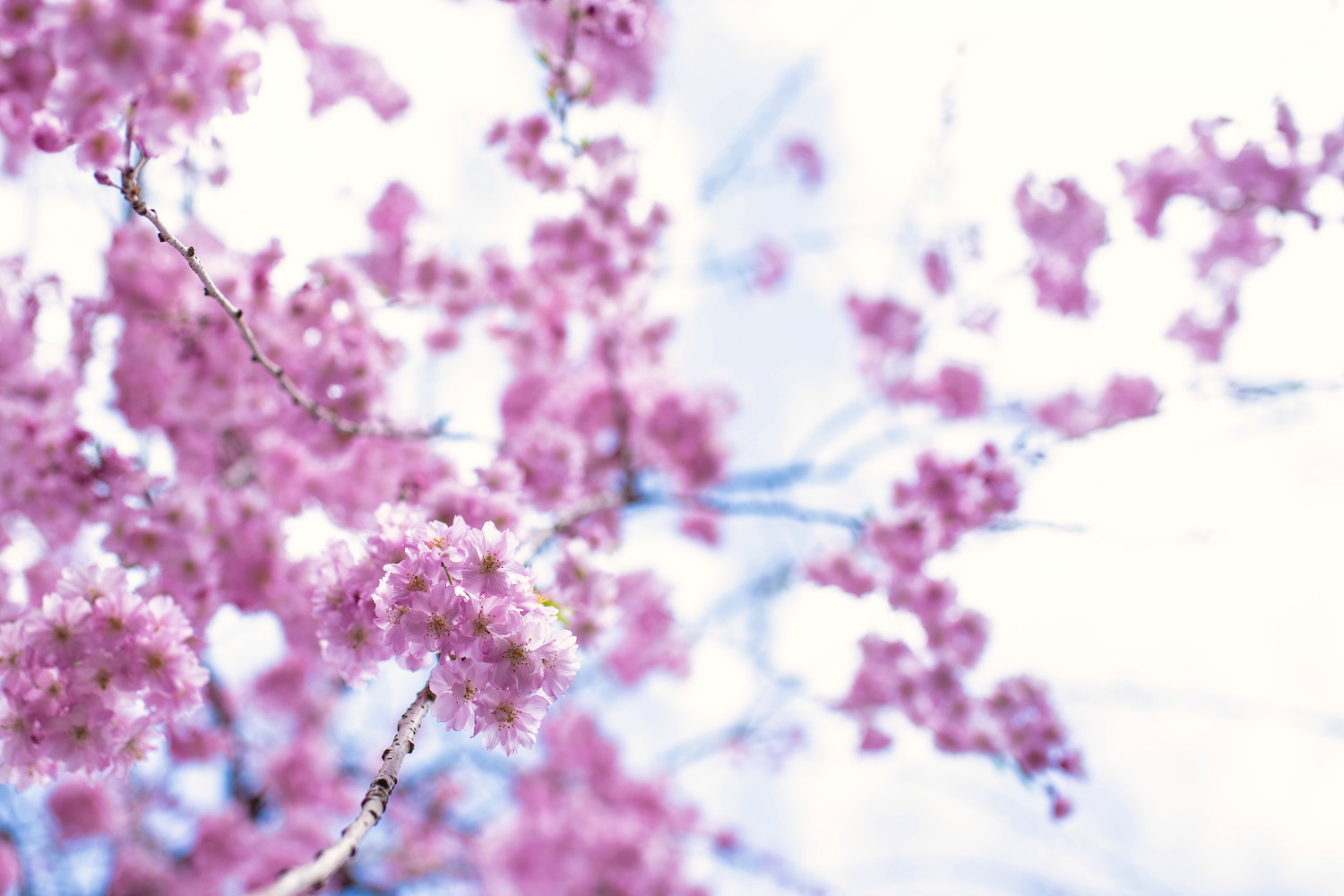 There's a sixth sense that travelers have. Those of you who've spent enough time on the road, and often enough, will understand immediately what I'm saying.
If you don't I won't explain it, except for with an example. The way I went against my better judgment and entered the Sky Garden 90 minutes before I should've been able to do, in the world's most rule-following country, really says it all.
This is a side effect, no doubt, of earned serendipity: It isn't every year that you sync up with the cherry blossom front; if you do, magic will surely flow outward from that linkage.
As I made my way toward Tsubosaka Temple, whose seated Buddha and towering pagoda tower I assumed would be my final destination, a local person stopped me in my (tire) tracks. He was crossing the road in his wheelchair, as slow as a snail; I imagine he'd called that particular road home for long enough not to give two shits about what drivers passing through would think to themselves as they waited for him.
He wasn't wearing a mask, in spite of his frailty, or maybe because of it. People who've faced hardship and stared down death, in my experience, tend not to lapse into hysteria over epidemiological innuendo.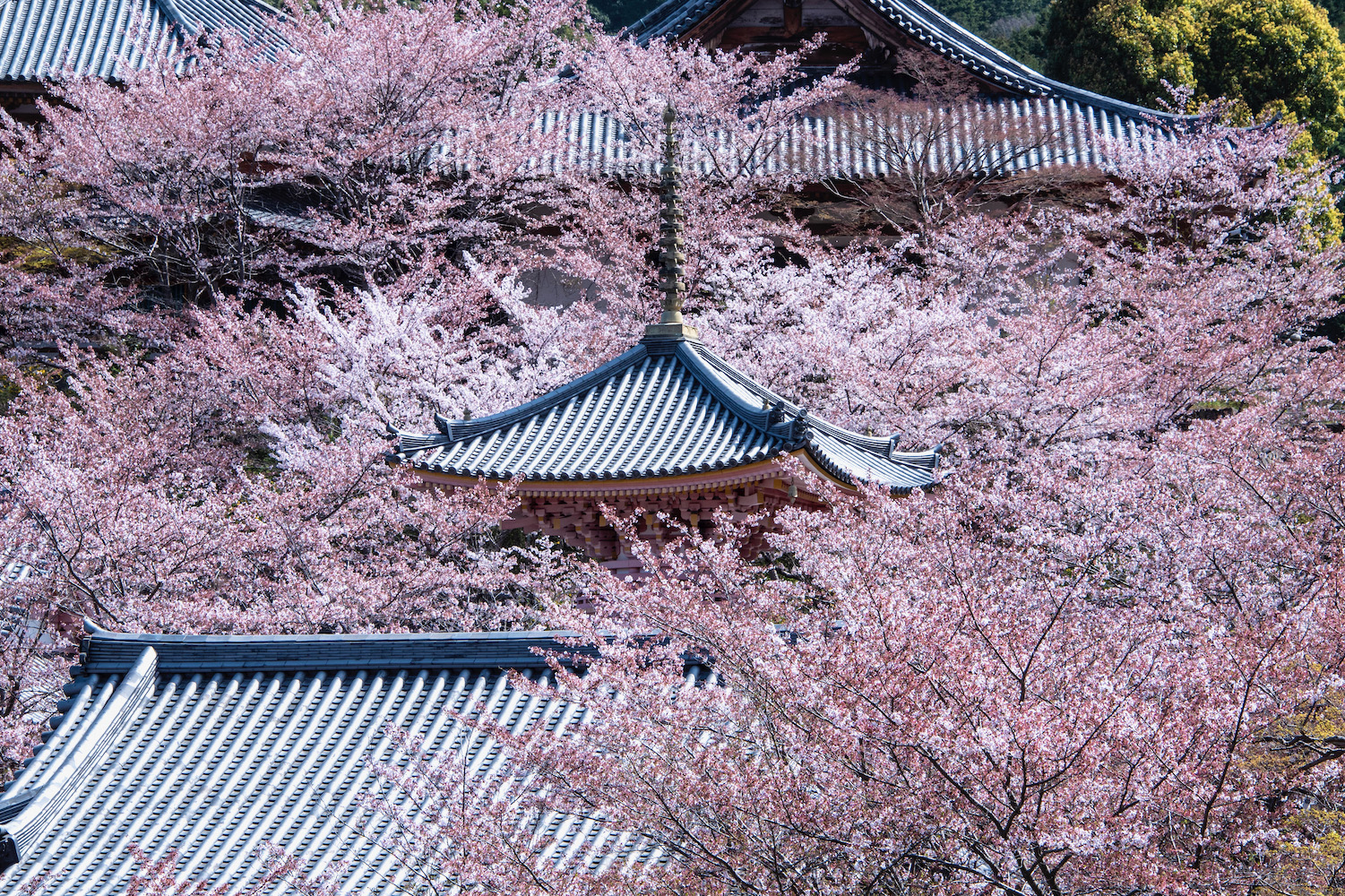 Which is to say I remain convinced, as ever, of the conclusion I reached in Kanazawa: The pandemic is closer to its end than its beginning, even if masking customs around the world (and especially in Japan) may mutate another time or two before the moral panic gives way to rationality.
Certainly the woman in the lace mask who, along with her husband followed me up and then down to Tsubosaka-dera, didn't seem to believe that "the virus is airborne" means "it's in every molecule of air on the planet."
She did speak English, however. After smoothly promoting her minpaku in the town of Asuka to me (and, by extension you), she encouraged me to visit her local Tanzan Shrine, where she assured me most buds had only just reached full bloom.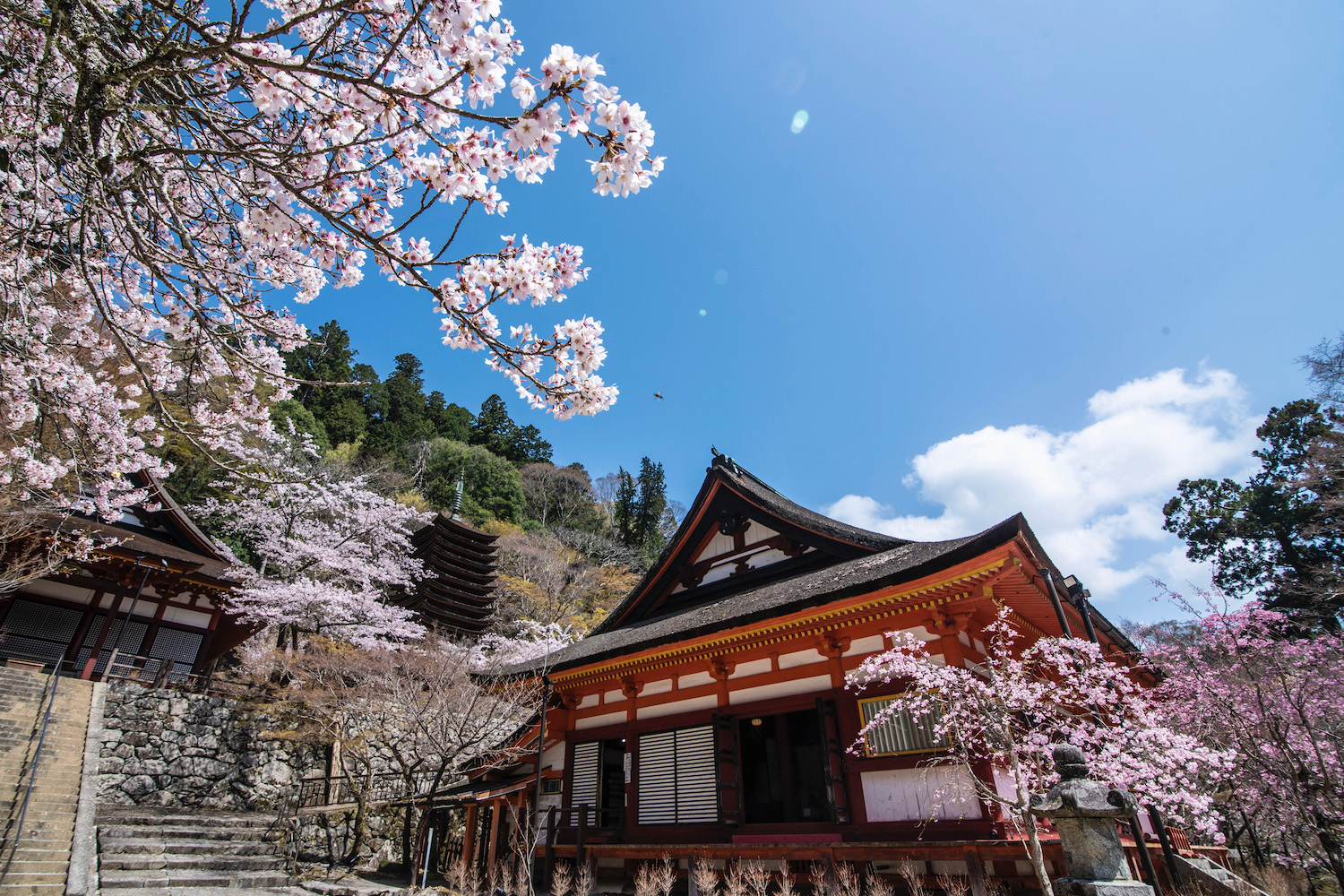 My knuckles were not as white there as they were when I'd driven to Mt. Yoshino itself; this is as much a result of my having to warmed up (as a driver I mean) as it was the self-satisfied smile on my face.
Her choice of a mask with holes in it, I'd decided, sent a deliberate message. It's this: Even the people who care so much they'll promote bullshit to prove it know it's bullshit they're promoting. At some point, the proverbial holes of her mask will perforate to the point its presence on her fact won't matter anymore.
I hope that's before I stay in her place. What a pity it would be to be among someone like-minded, but who's too timid or lacking in confidence to speak her like-mind.
Other FAQ About Yoshino Cherry Blossoms
How long do Yoshino cherry trees bloom?
Somei Yoshino trees bloom for about two weeks from first bud until the fubuki petal blizzard finishes, but the mankai (full bloom) only last a few days, or a week if your lucky. The good news is that in Mt. Yoshino, Japan, these trees bloom at several altitudes, making it almost guaranteed that you'll see some trees at full bloom.
Where is the best place to see the cherry blossoms in Yoshino?
Yoshinoyama itself is an excellent place to see cherry blossoms. In particular, the Hanayagura Observatory I mentioned earlier in this article offers stunning views of the entire mountain. If you want a more unique hanami experience, I recommend renting a car and driving to Takami-no-Sato, a privately operated mountain covered in Yamazakura (mountain sakura) trees.
What month can I see cherry blossoms at Mt. Yoshino?
Cherry blossoms within the lower altitudes of Mt. Yoshino begin blooming during the last week of March, while those highest up can retain their petals until the second week of April in some years. The optimal time to visit Mt. Yoshino to enjoy sakura is the first week of April.