In my mind's eye, I have a pretty perfect understanding of the districts of Tokyo. Even if I occasionally have to look at my phone to navigate through a certain set of alleys, or find the optimal exit for a particular shop or shrine, my mental map of Tokyo is spot-on.
Explaining that, however, can sometimes be challenging. This is because Tokyo, like many large cities, can be divided in many different ways, including informal ones whose parameters vary person-to-person.
As a result, I've decided (for the first time, to my surprise) to write a post about this topic, and to organize my thoughts as best as I can. Like the article I created about the regions of Japan does for the whole country, I hope this helps you get a better sense of Tokyo!
Is Tokyo a City or Prefecture?
When you think of districts of Tokyo, you're mostly considering the city center, or at least what locals and visitors consider the city center to be. West to east, this is roughly the area between Shibuya Crossing and Tokyo Skytree; north to south, it's from Haneda Airport up to Nippori or Ueno Stations. Some people might add western Tokyo neighborhoods like Nakano or Setagaya, or take away parts of the city south of Shinagawa.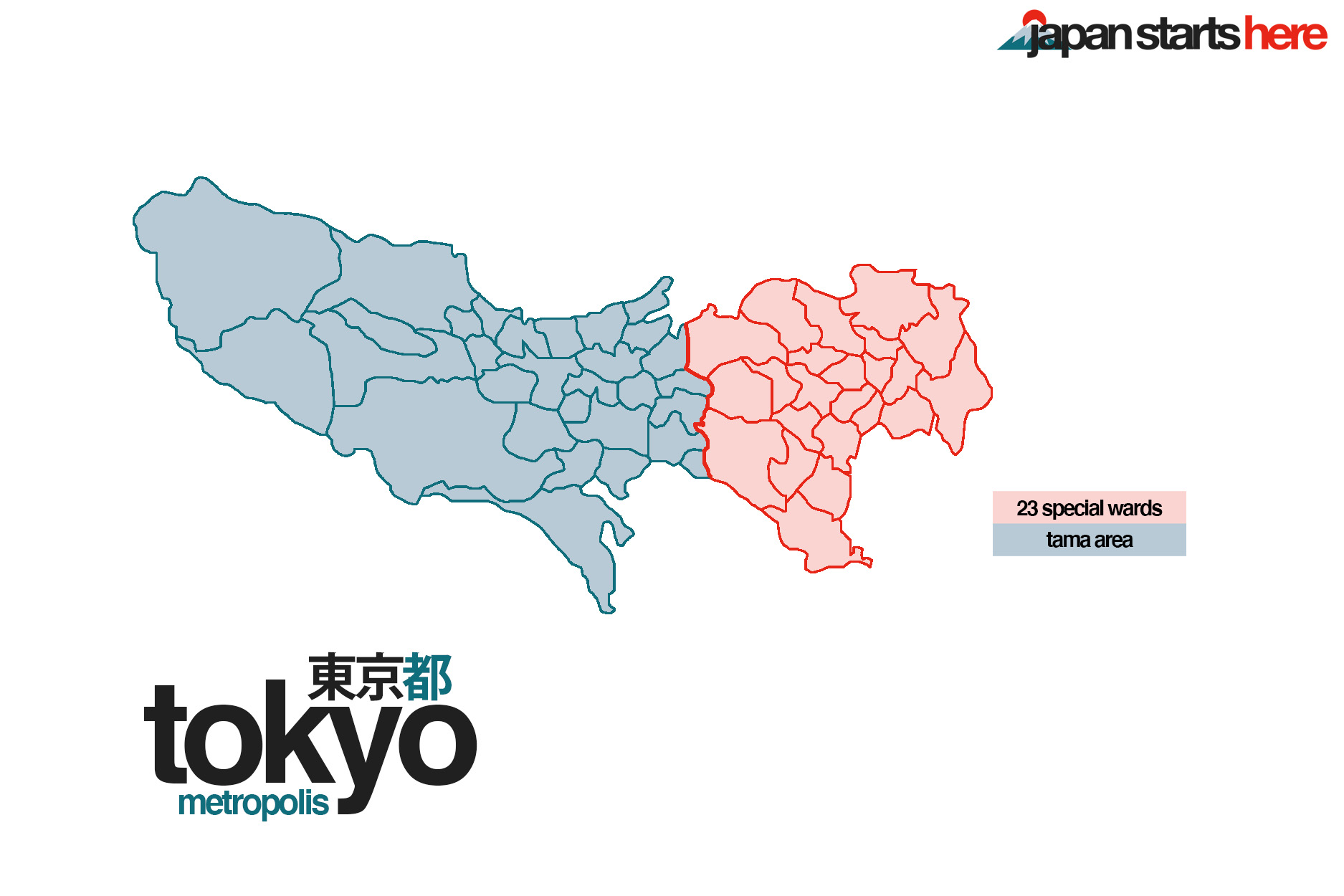 Most of Tokyo prefecture, geographically speaking, sits west of this area. Specifically, Tōkyō-to (東京都, literally "Tokyo Capital") extends for over 40 miles/65 km west of Shibuya Station, all the way to Chichibu-Tama-Kai National Park on the border with Yamanashi prefecture. Tokyo prefecture also technically encompasses more than a dozen islands that fan out more than 1,000 km south of Tokyo Bay.
Ways to Understand Tokyo
23 special wards (区, ku)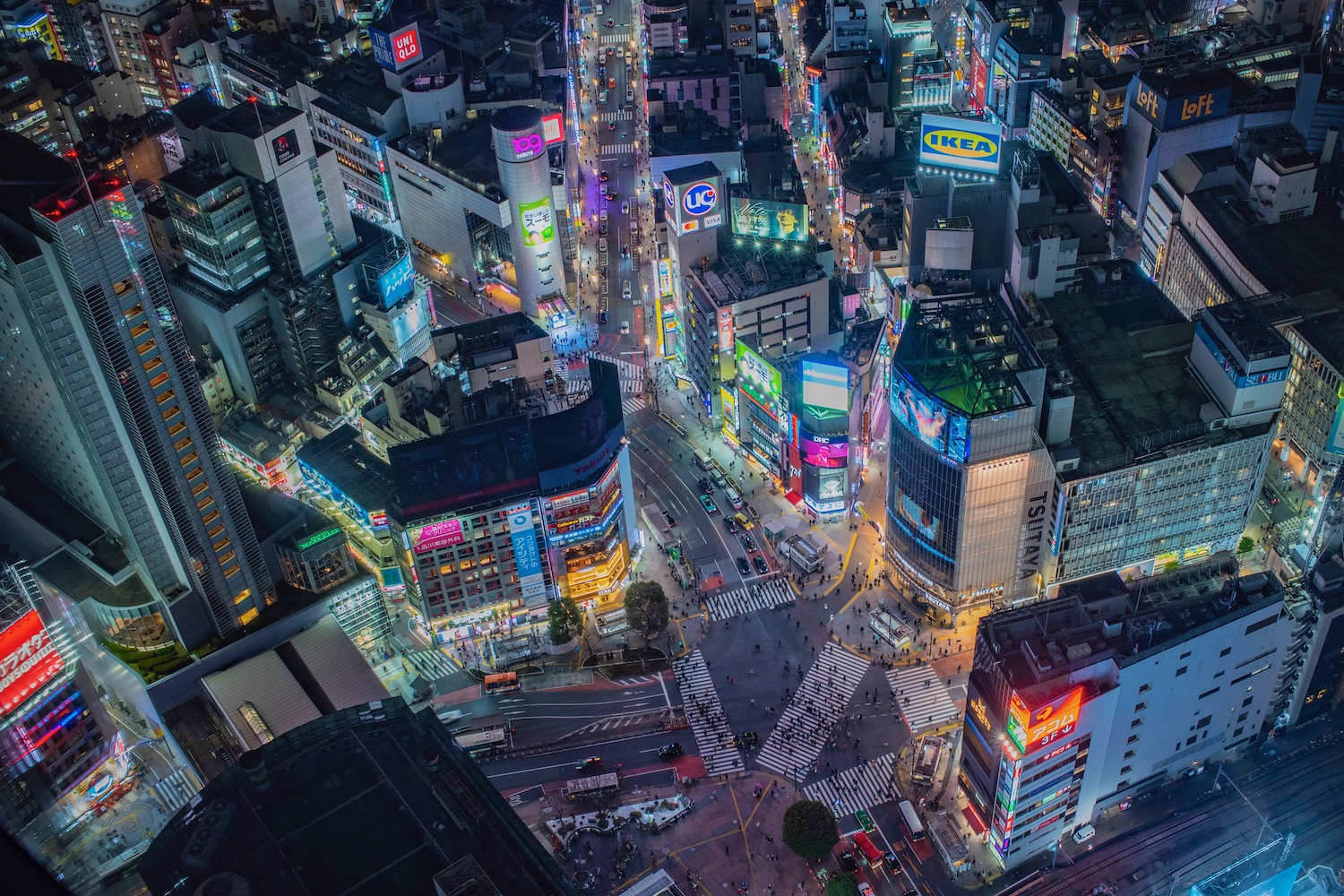 When it comes to Tokyo's city-proper, the best place to start the discussion is the 23 special wards, or 区 (ku). On English signs, these administrative subdivisions are sometimes known as cities, such as "Minato City" or "Tohsima City." While some of these correspond neatly to popular tourist areas (such as Shibuya-ku or Shinjuku-ku), others may seem strange or ambiguous if you've never encounter them before.
Tokyo neighborhoods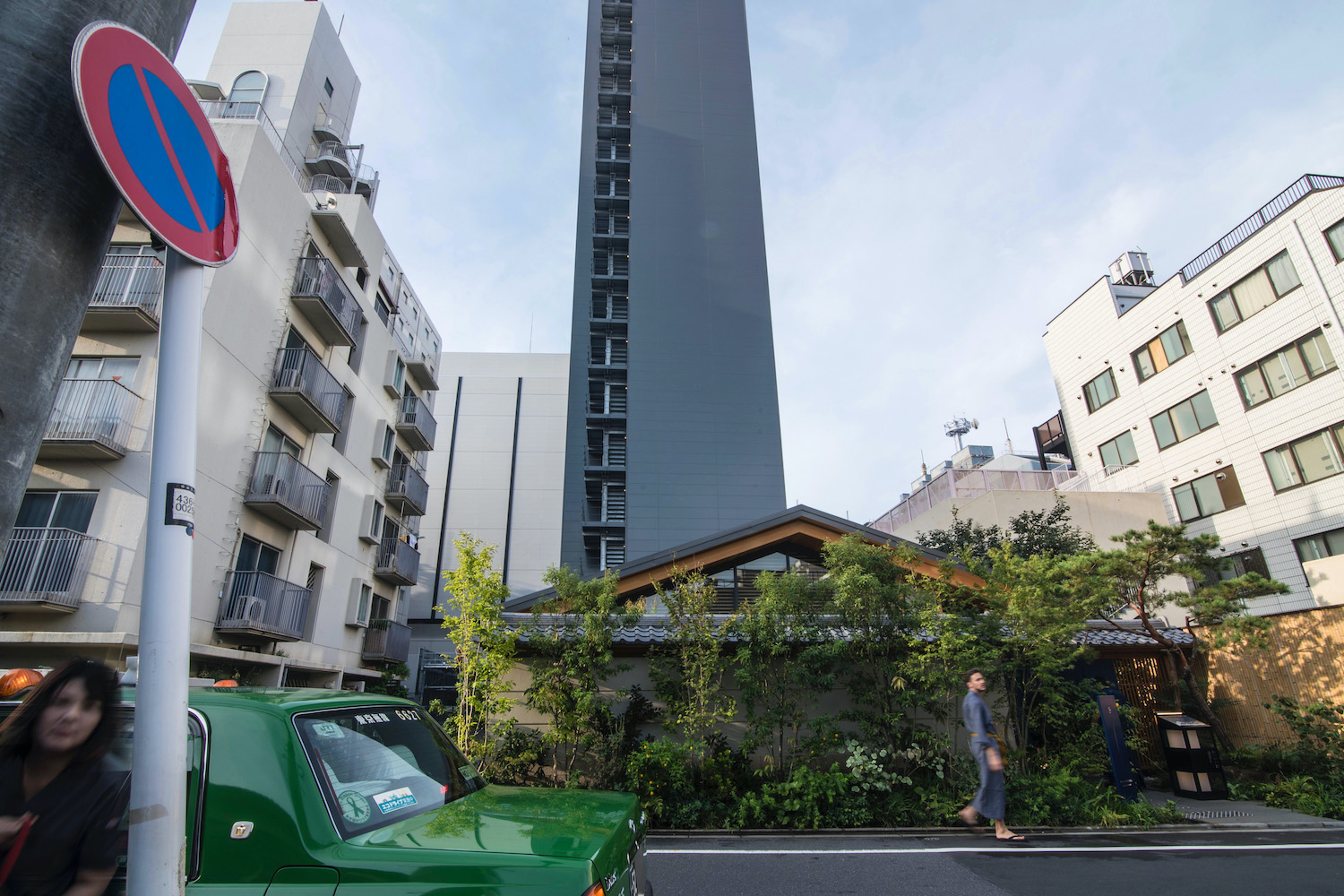 Beyond the official wards, another way to think of districts of Tokyo is in terms of neighborhoods. In some conversations, these may comprise larger geographic areas, such as attraction-rich Ueno or the corporate office mecca of Nihonbashi. Others are more particular, such as Shimokitazawa (the so-called "Brooklyn of Tokyo") that occupies a small slice of Setagaya-ku or Akasaka, a business and nightlife district in Chiyoda-ku.
Tourist areas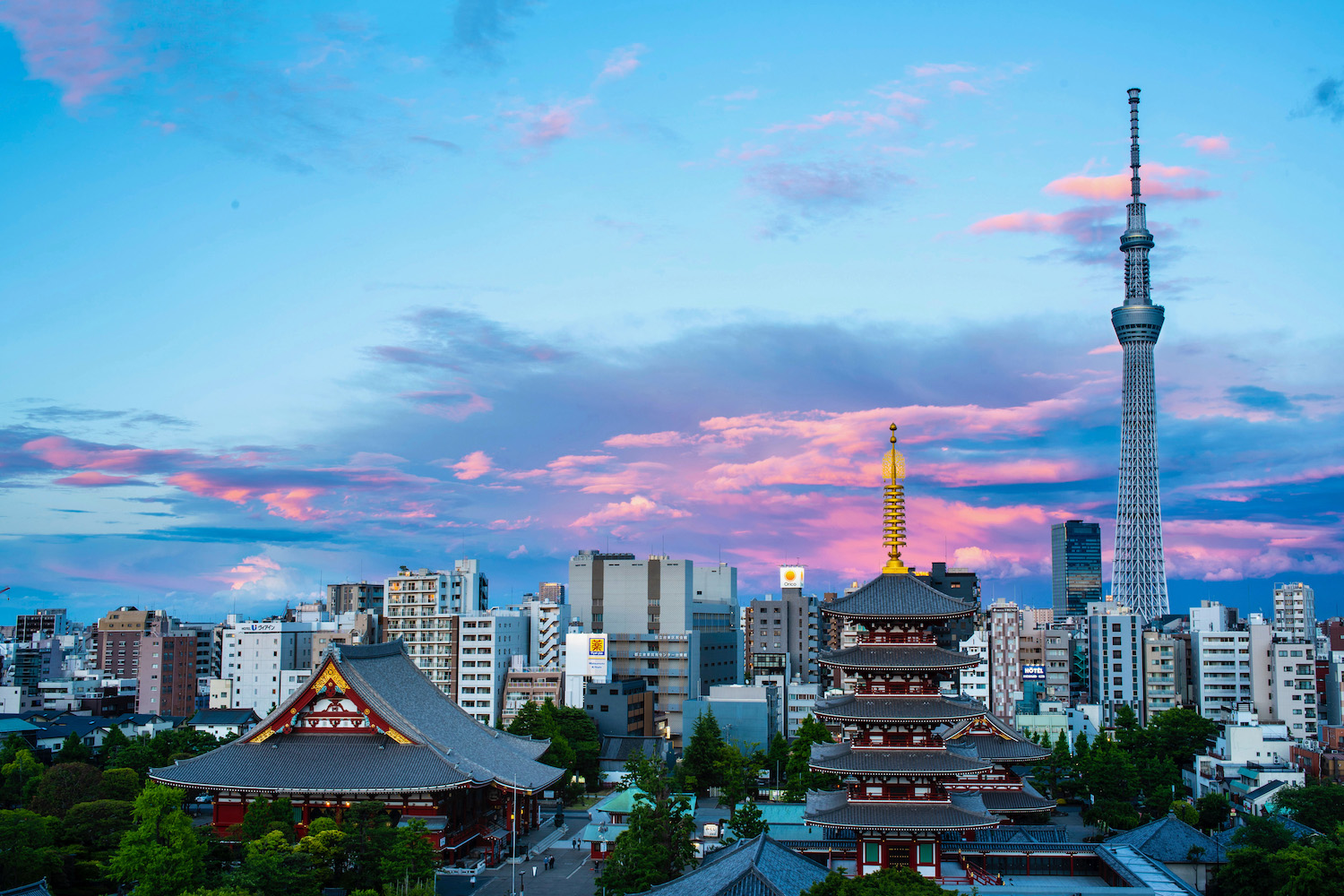 For most tourists, a few areas of Tokyo end up dominating the conversation. In addition to aforementioned Shinjuku, Shibuya and Ginza, these include historical Asakusa, the Akihabara "electric town," quirky Ikebukuro and Ryogoku, which is Tokyo's (and Japan's) hub of sumo. Other well-known areas of Tokyo include manmade Odaiba island, youthful Harajuku and upmarket Omotesando, sometimes known as the "Beverly Hills of Tokyo."
Train and subway stations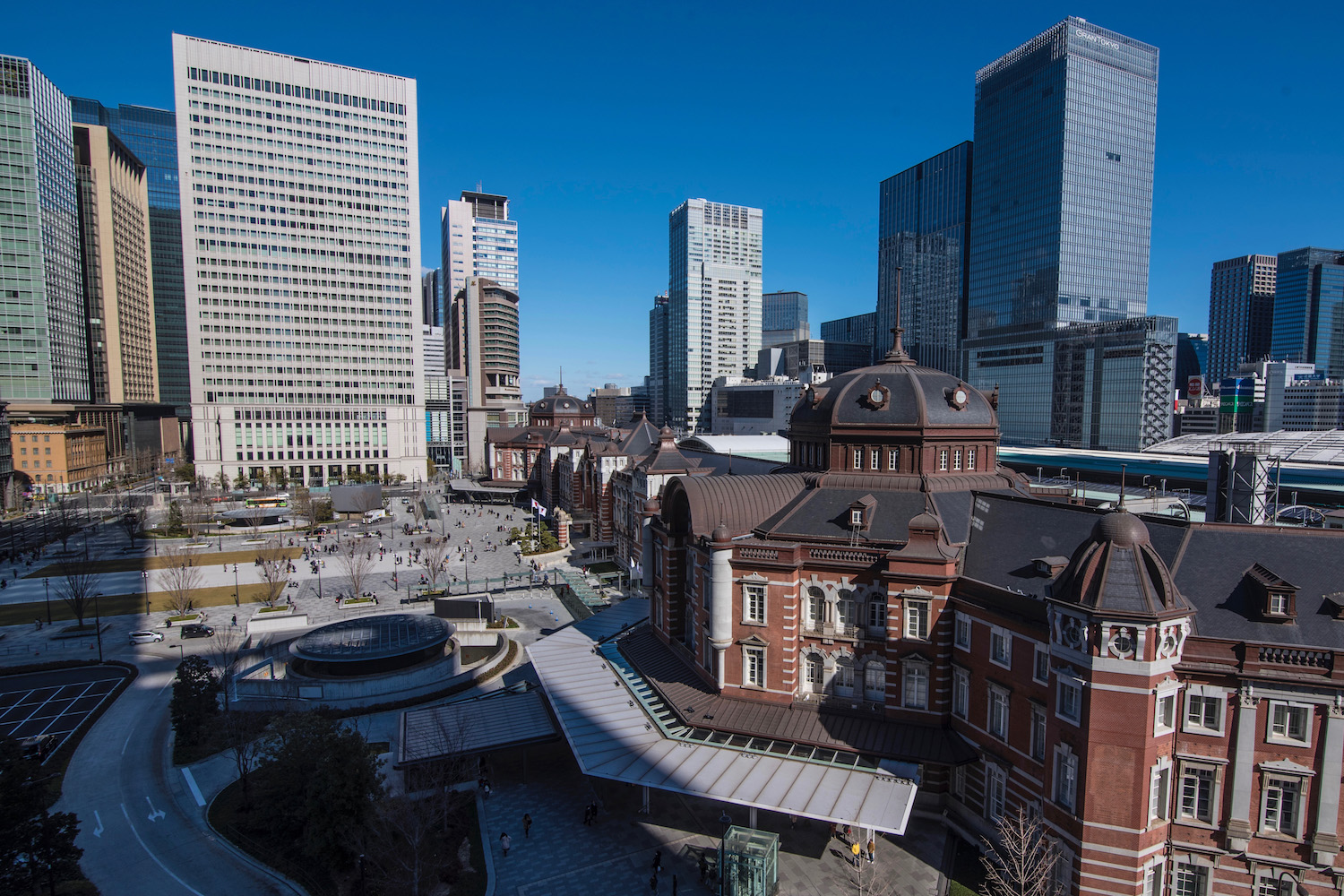 Beyond the districts of Tokyo themselves, some locals and tourists alike think of the city in terms of popular train and subway stations. For example, rather than speaking of Chiyoda-ku or the Marunouchi business district, some travelers consider the area around Tokyo Station as a district of Tokyo. Likewise, Kasumigaseki subway station invokes elements of the Japanese government, including the Ministry of Foreign Affairs.
Yamanote vs. Shitamachi
Traditionally, Tokyo was divided into the Yamanote (whose name you might recognize from the JR Yamanote Line) and Shitamachi areas. Yamanote, which occupied the western reaches of Tokyo closer to Mt. Fuji ("Yama" means mountain in Japanese), was more affluent and cultured. Shitamachi in eastern Tokyo (best represented by the modern-day Yanaka neighborhood) was more rough-and-tumble, at least by the standards of the past.
Is Tokyo Really the World's Largest City?
Tokyo's designation as the world's largest city holds up only when you consider the entire population of Tōkyō-to, which was 37.4 million as of 2018, according to UN estimates. The city-proper population was just 13.5 million at the same time; by this metric, Tokyo is the 10th largest city in the world, behind Delhi, Istanbul and several cities in mainland China.
In terms of geographical area, the districts of Tokyo (which is to say, the 23 special wards) would rank 25th in the world, occupying 2,191 square kilometers. However, when you expand this to include the entire prefecture, Tokyo ranks second in the world by size. The Tokyo Metropolitan region occupies 8,231 square kilometers, a distant second to New York City, whose area is 12,093 km2.
Other FAQ About the Districts of Tokyo
How many districts does Tokyo have?
Tokyo's city center is divided into 23 special wards, these include popularly-known wards such as Shinjuku and Shibuya, as well as Minato (which is home to the popular nightlife and shopping area of Ginza) and Chiyoda, where Tokyo Station is located.
What are districts in Tokyo called?
Tokyo's 23 special wards are known as 区 (ku) in Japanese. When you are referring to one of these districts, you add "ku" at the end of its name. For example, you might say "Asakusa (a popular tourism area) is located in Taitō-ku."
How many boroughs are there in Tokyo?
Tokyo does not have boroughs in the sense that New York City does. Likewise, it's difficult to establish an analogous relationship between Tokyo's 23 special wards and the five boroughs of NYC. These comparisons tend to be more colloquial, such as Shimokitazawa (a neighborhood in Setagaya-ku) sometimes being known as the "Brooklyn of Tokyo" or Odaiba drawing comparisons to Staten Island (but only because it happens to be an island).
The Bottom Line
Whether in official terms, such as the 23 special wards, or in terms of popular tourist areas, I hope you now understand the districts of Tokyo better than you did when you got here. Ultimately, the key to making sense of Tokyo is thinking of it not as one massive city, but as several smaller ones (which sometimes overlap with one another) pasted together. In many ways, districts like Asakusa and Yanaka can feel hundreds of miles away from Shibuya or Shinjuku, even thought they're separated by a quick subway right. Want a Tokyo itinerary organized by an expert? Consider hiring me to plan your next trip to Japan!