If you're like most travelers, you're looking for ways to keep your trip to Japan cost down, without sacrificing convenience, comfort of the quality of the experience. At the same time, Japan is simply an expensive country—and flight prices do little to remedy this fact.
Using miles and points to travel to Japan offers a lot of benefits, though it's not necessarily the cheapest way to get to Japan. Continue reading to see our best tips and tricks for booking flights to Japan the travel hacker way.
What's the Cost of a Flight to Japan?
As a general rule, flights to Japan are expensive, whether you're flying in economy, premium economy, business or first class. This is especially true for nonstop flights to Japan, and particularly so on routes that have no competition, such as San Diego to Tokyo on JAL, or United Airlines' San Francisco to Osaka flight. Particularly, but not exclusively: Several airlines operate flights from Bangkok to Japan's major airports, but prices in all classes of service remain high almost all year.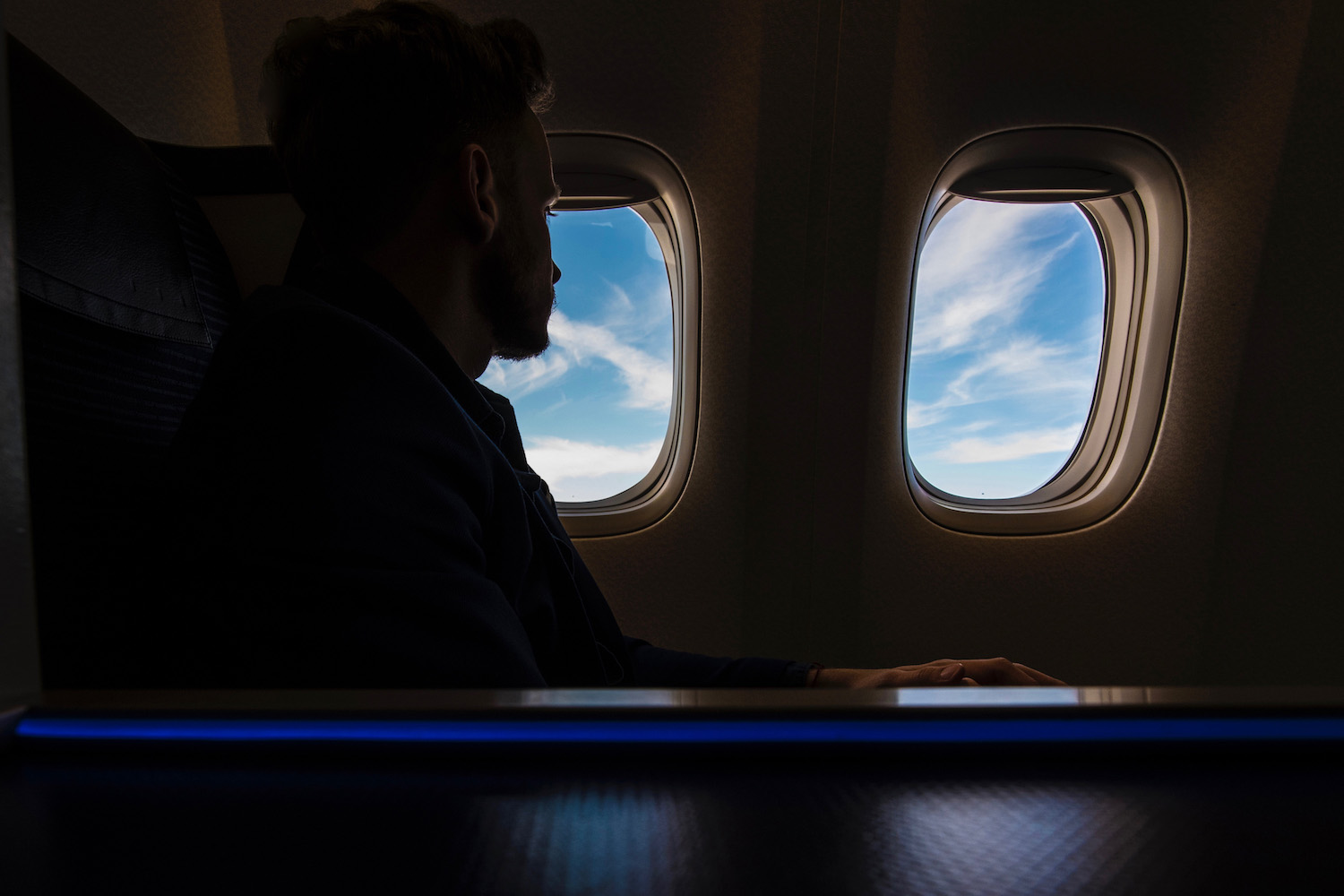 When it comes to a specific plane ticket to Japan cost, it's difficult to name an exact figure, but you should expect to pay no less than $1,000 round-trip (in economy) from most cities in the US and Europe, and at least $500 return from points within Asia, sometimes even including neighboring countries like China and South Korea. Business class flights are several times more expensive—it's rare to see round-trip premium class tickets between Japan and Europe or North America for under $3,000.
How to Find the Cheapest Way to Get to Japan
Japan Flight Deals
Japan airfare deals are rare, but they are possible. Lower prices are particularly common on carriers that offer only connecting service to Japan, such as flying Air China via Beijing from Europe or the US (before covid-19, I saw prices under $700 return) or flying an airline such as Philippine Airlines from Kuala Lumpur to Nagoya via Manila or Cebu for somewhere in the $300 range. For what it's worth, Taiwan (which is probably the cheapest country to fly to Japan from) is almost always on the low end of the Japan flight price spectrum.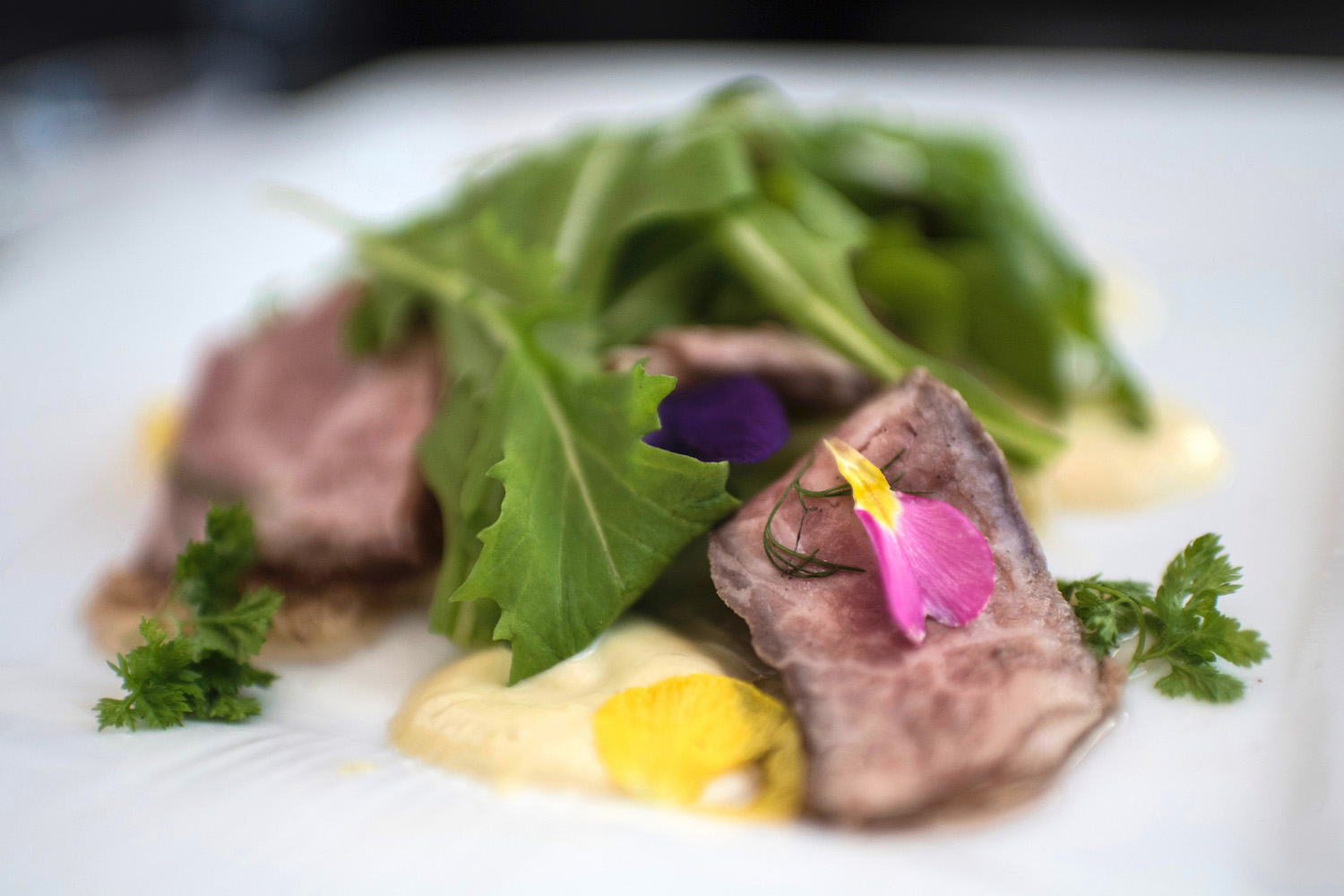 Barring a great Japan flight sale (and keeping in mind that these occur rarely, since demand for travel to Japan tends to be strong year round), another way to save on flights to Japan is to fly a low cost carrier. Previously this was only an option from points within Asia—namely, flying Peach from Okinawa to Bangkok, or AirAsia X to Japan from Bangkok, Kuala Lumpur and Jakarta. But now that AirAsia X offers flights to Honolulu (via Osaka) and Singapore's Scoot flies to Europe, the game has changed.
Frequent Flyer Miles
Of course, this article isn't about paying cash for flights to Japan—it's about using miles and points to find the cheapest way to fly to Japan. And what about the Japan Airlines frequent flyer program, Mileage Bank? The good news is that rates for redemptions are fair (which might come as a surprise, if you've ever wondered "why is Japan Airlines so expensive?") even though they devalued slightly in 2018. The bad news is that unless you frequently fly JAL or credit partner flights to your JMB account, points can be difficult to amass. The only credit card transfer partner for JMB is Marriott Bonvoy, whose credit card often has no sign-up bonus.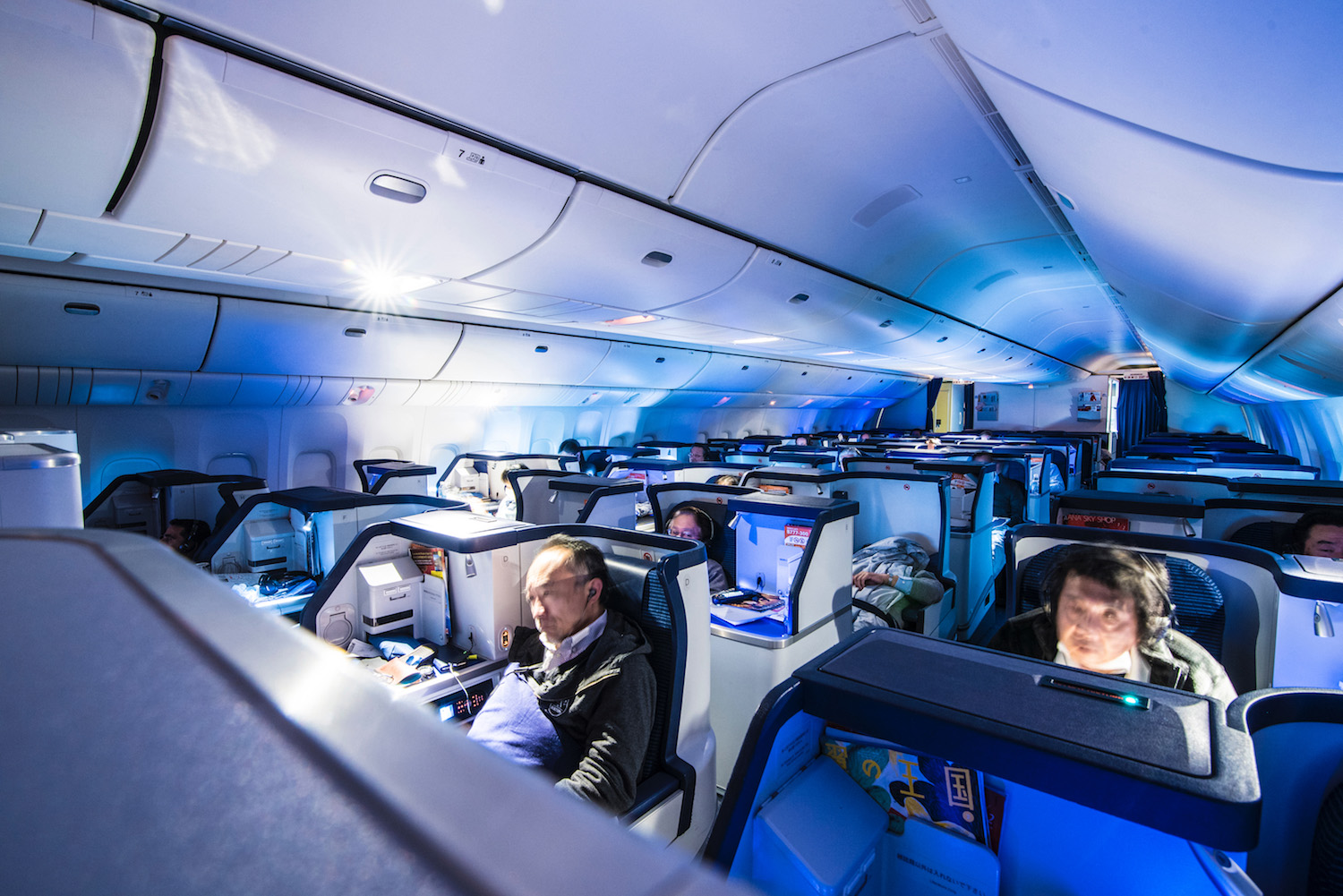 The ANA award chart is likewise favorable—at least if you're traveling round-trip, since an ANA one-way award isn't possible. It's better than JAL's, too, in that ANA is a transfer partner of AMEX Membership Rewards, making miles easier to accumulate. Keep in mind that while ANA's low redemption rates can be appealing (according to the ANA mileage chart, round-trip in business class from Europe to Japan or vice-versa is only 95,000 ANA Mileage Club Points), transfers aren't instant and holding awards is not possible, which means availability could technically disappear as you wait for your points to arrive. NOTE: As of late 2022, both JAL and ANA awards (at least when booking directly with each airline) are plagued by exorbitant fuel surcharges.
Credit Card Points
A quick Google search RE: what airlines fly to Japan will overwhelm even the most detail-minded person, since just about every airline geographically capable of doing so has flights to at least Tokyo. While most of these airlines pale in comparison to ANA and JAL, especially in business class, booking flights to Japan using frequent flyer points is generally much easier on non-Japanese airlines, even if prices are higher. This can certainly be the cheapest way to travel to Japan.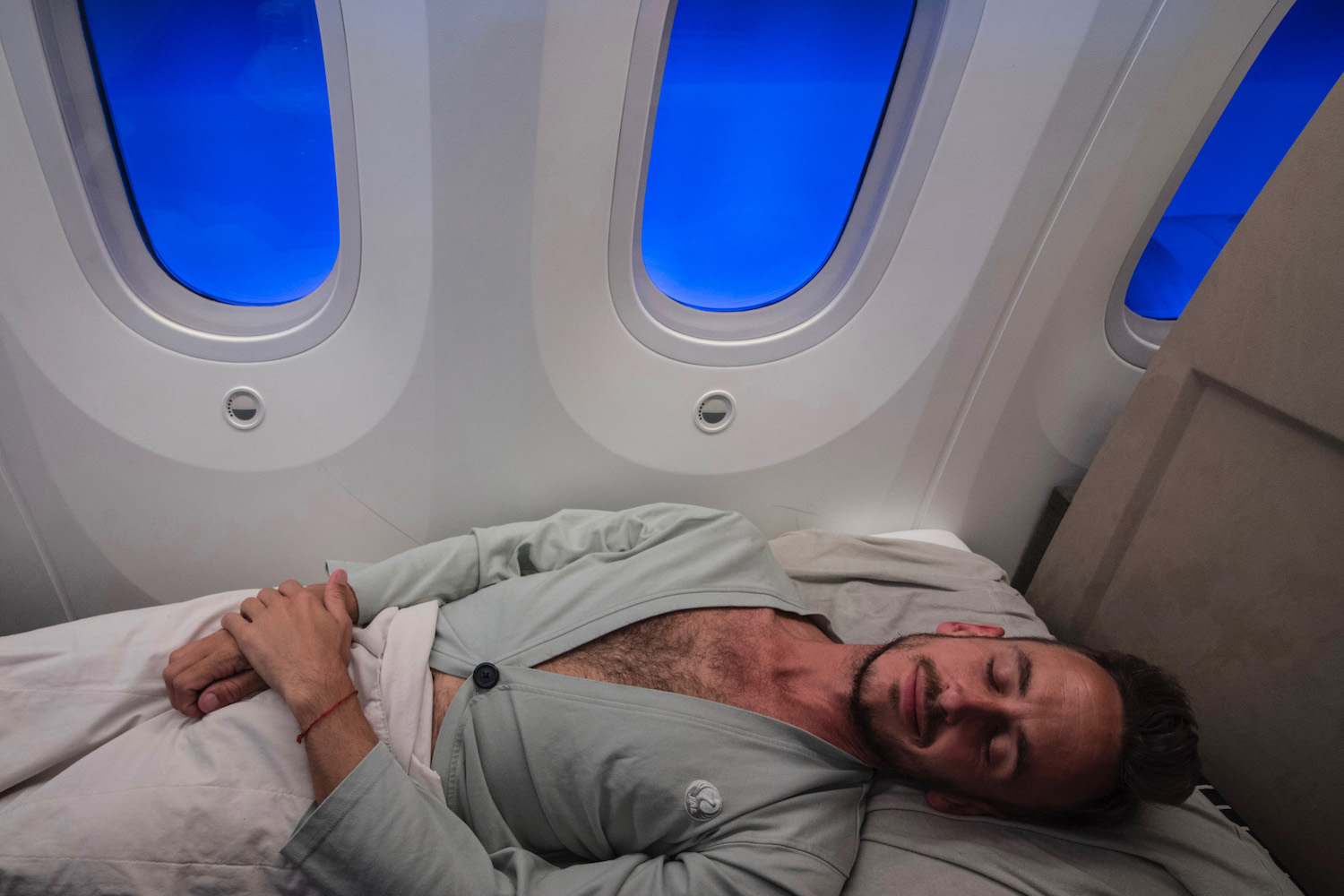 For example, while business class flights to Tokyo from Los Angeles cost as little as 80,000 United MileagePlus miles one-way (it only takes 75,000 ANA Mileage Club points, by comparison, to book a round-trip ticket), the flexibility of flying one-way is valuable for many travelers, United miles are easier to get than ANA Mileage Club points and United's online booking system is a lot more straightforward than ANA's, to say nothing of how simple the ANA award chart is. When using miles and points to book a flight to Japan, take careful stock of all your options and choose the one that offers the greatest reward for the least effort.
Other Ways to Fly to Japan Cheap
For most travelers, the cheapest way to Japan is contained among the strategies I've listed above. However, there are some other approaches you can take if you still can't find the ticket price you want using these methods, though you do have to accept one truth before you begin: It just isn't that cheap to fly to Japan!
Taking a connecting flight is one example. To be sure, the cheapest way to get to Japan from Europe is often through China, which is not a great value proposition in any way other than monetarily—Air China doesn't compare to ANA or JAL in any positive way. Another way to save on your next flight to Japan is taking advantage of flash sales, which you can learn about by reading airfare blogs or even by subscribing directly to airlines' email newsletters.
Other FAQ About Flying to Japan
What is the cheapest month to fly to Japan?
There's no one cheapest month for flying to Japan, although certain seasons are cheaper than others. Namely, winter months between December and February tend to be cheap, unless you're flying directly to the winter sports capital of Sapporo, Hokkaido.
What is the cheapest city in Japan to fly to?
Tokyo's Haneda and Narita Airports host the most intercontinental flights into Japan, so flights to Tokyo tend to be cheaper than those to other cities like Osaka, Nagoya, Fukuoka, Sapporo and Sendai. Note that sometimes, prices between Narita and Haneda can even be different.
How much does a round trip to Japan cost?
The price of a round-trip ticket to Japan varies depending on where your travel originates and the class of service you choose. While economy class flights between Japan and Asian countries like Taiwan and Thailand can cost as little as $300 round-trip, first- and business-class flights from long-haul destinations in Europe and North America can easily go for $5,000-10,000.
The Bottom Line
Are tickets to Japan cheap or expensive? They're definitely not cheap, although using miles and points to book them can definitely result in a lower cost depending on how you play your cards. At the same time, since frequent flyer points for Japanese airlines can be difficult to acquire, you might actually end up spending more time (and, in some cases, money) going this route. Ultimately, the cheapest way to get to Japan (from US other otherwise) will depend on the particulars of your travel situation. Make your next trip to Japan your next yet when you hire me to plan a custom Japan itinerary