For a long time, the question of how many days to spend in Nikko (日光 or Nikkō in Japanese) never really crossed my mind. The city, located in the mountains of Tochigi prefecture and centered around a 17th-century shrine, is a place most travelers (myself included) visit on a day trip from Tokyo.
When I kicked off my 2022 autumn adventure with a couple of nights in the old town, however, my perspective shifted. Sleeping in Nikko, it turns out, makes all the difference in the world.
Now, I'm not going to go so far as to dictate how long you should spend in Nikko—that's largely going to come down to if and how it ends up fitting into your larger Japan itinerary. But I do hope what I have to say over the next few paragraphs inspires you to ask questions, and to answer them thoughtfully.
Why People Visit Nikko
In my experience, a Nikko day trip from Tokyo is probably the most common excursion travelers take when they visit Japan. Nikko's convenience, combined with the diversity of activities to enjoy there, makes it an unmissable destination. Its ancient cityscape and dramatic, wild geography contrast starkly with what you find in the capital, adding another dimension to the love people feel for it.
All of which is to say that Nikko is a safe bet—no matter how much time you end up spending here, you're going to find it fulfilling. On the subject of betting, however, do keep in mind that physical gambling is forbidden in Nikko, as it is in the rest of Japan. Instead, if you want to try your luck as you explore Nikko's scenic shrines and thick forest, you'll want to find the best online casino you can and make your wagers from your own device.
What to Do in Nikko
Explore Tosho-gu shrine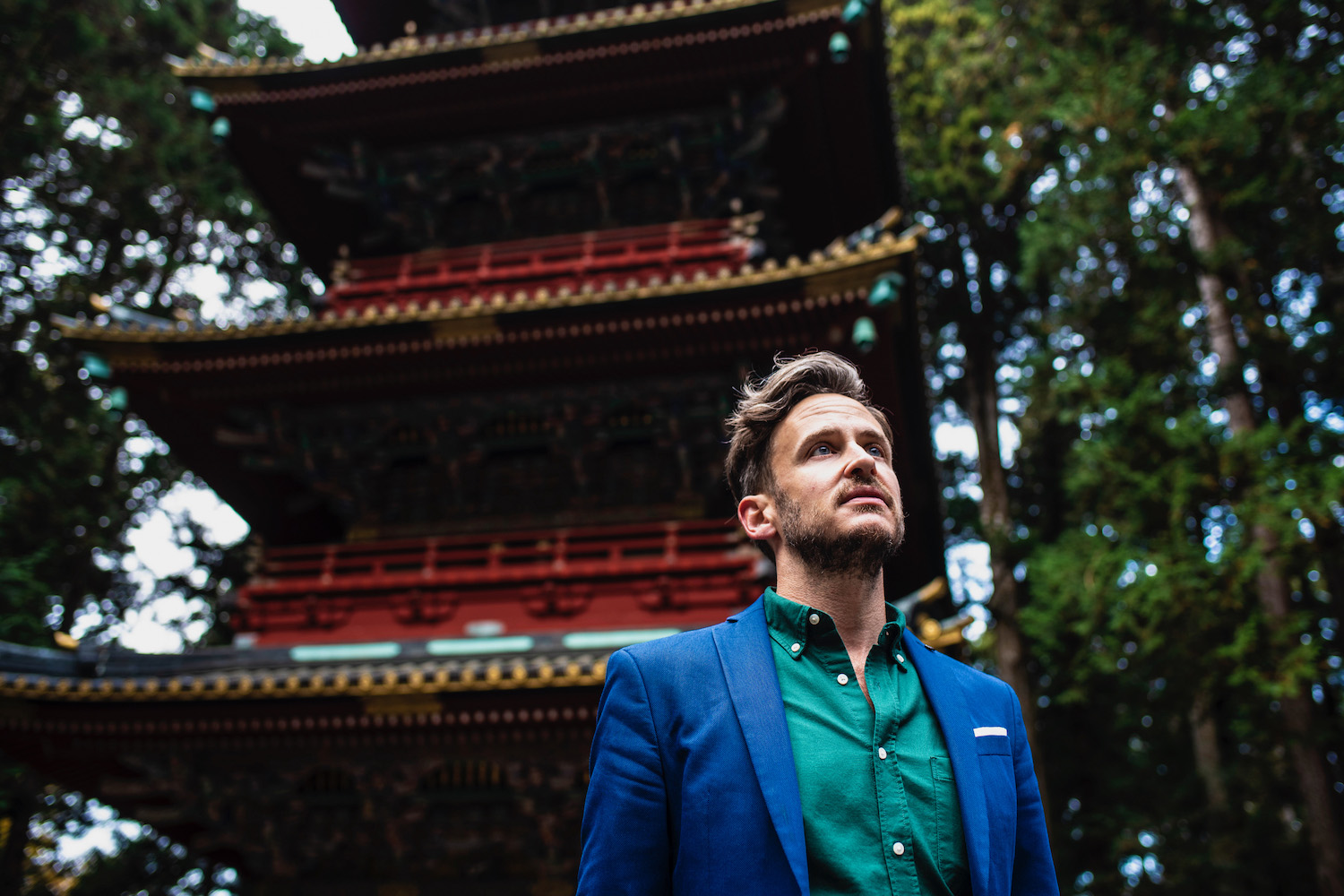 Established during the early 17th-century under Shogun Tokugawa Ieyasu, this scenic Shinto Shrine is visually impressive, even if you don't know the story behind it. After climbing up the hill to the main shrine, make sure also to admire the Rinno-ji "Treasure House," as well as the five-tiered pagoda just outside the paid area of the central shrine hall.
Admire Shinkyo bridge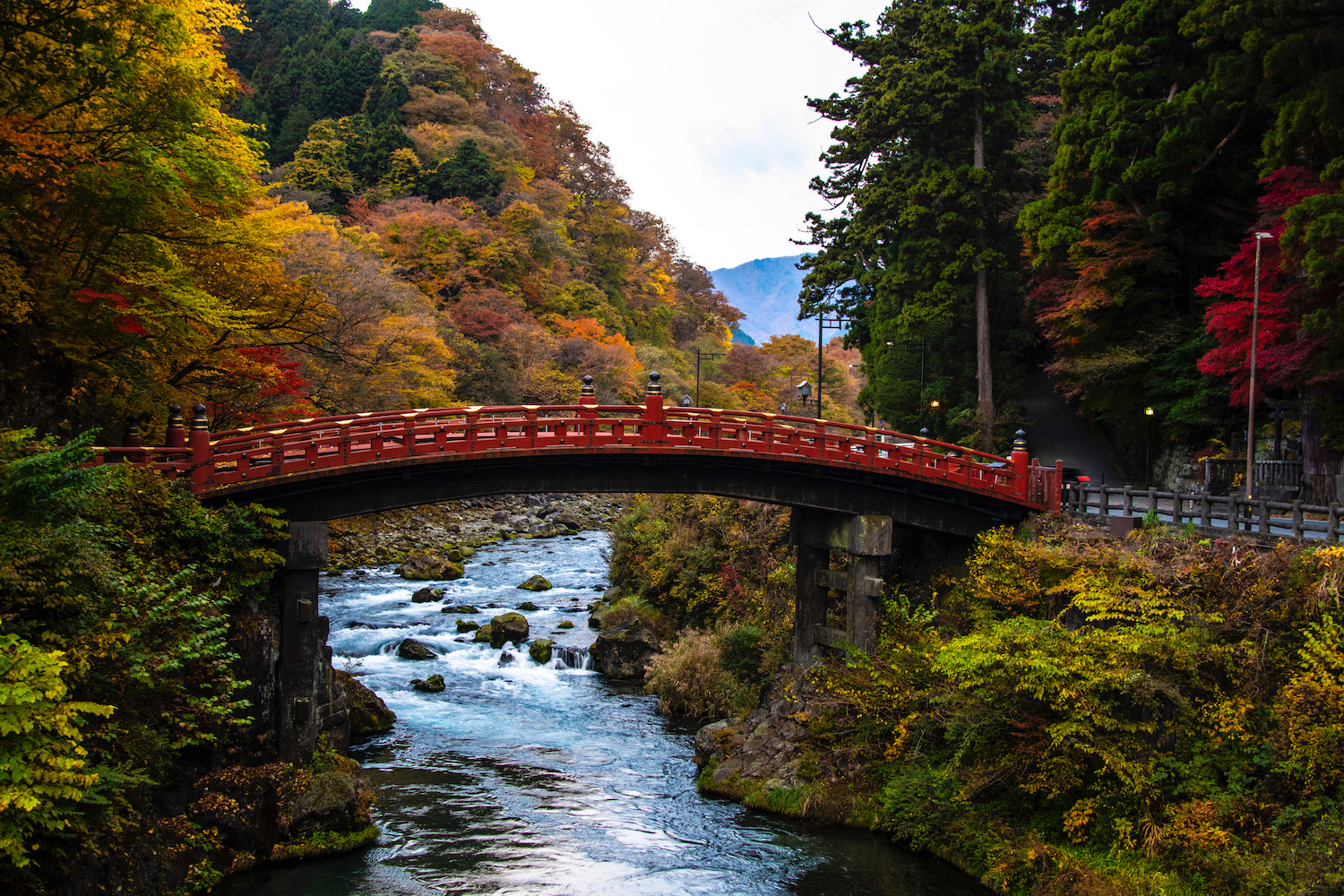 Shinkyo, which literally means "sacred bridge" in Japanese, is a must-visit, no matter how long you stay in Nikko. It's located just outside the staircase that leads from the main road up to Tosho-gu; you might think of it as…well, a bridge between the physical world and the spirituality the underlies the structures just over the river and up the hill from it. The current bridge, which is painted a muted vermilion, dates back to at least the mid-17th century.
Hike along Kanmangafuchi abyss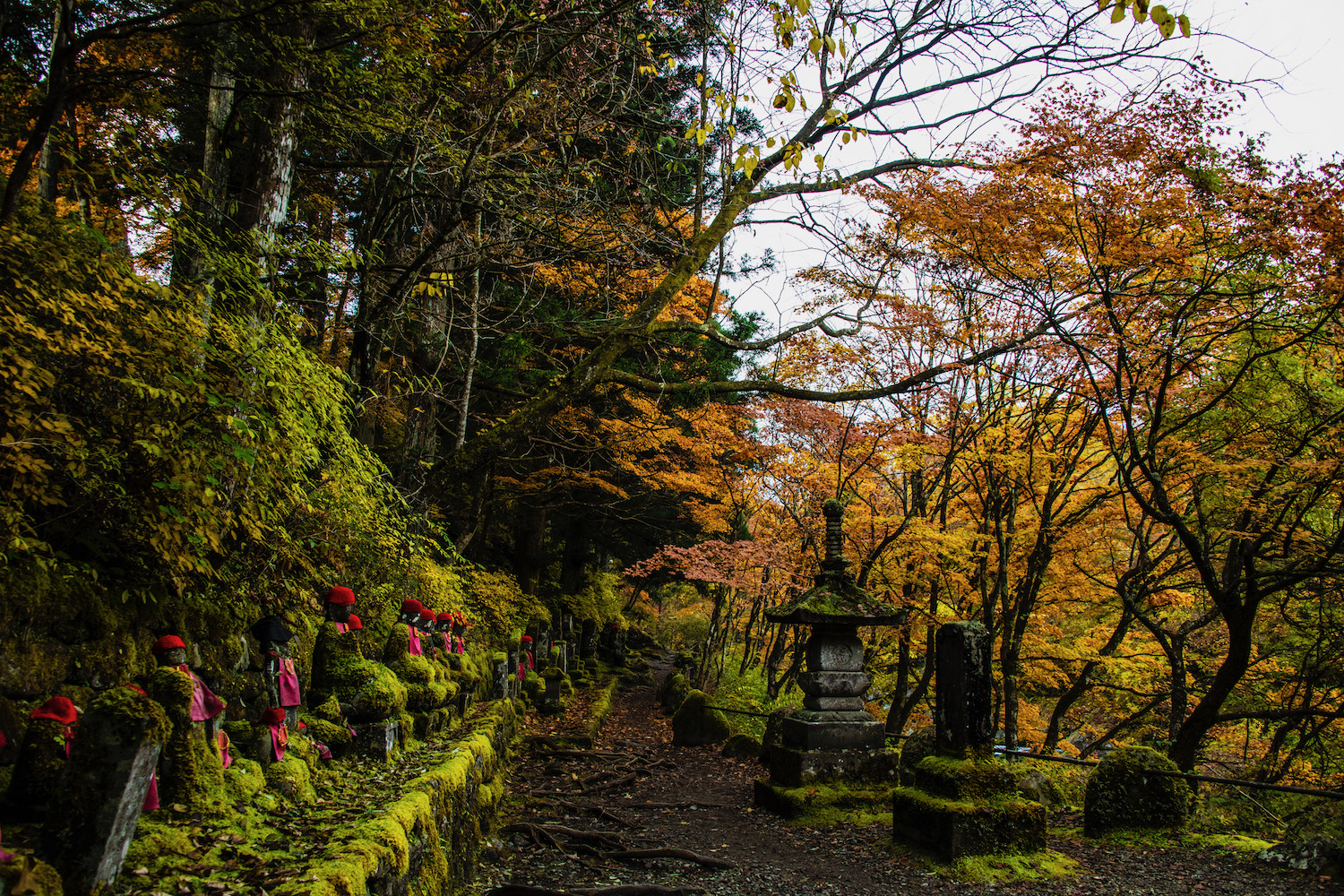 If you continue northward along the Kinugawa River from Shinkyo, you will eventually arrive at Kanmangafuchi. Although its name directly translates to "Kanman Abyss," you can really think of this place as an easily hikeable trail that hugs a beautiful, wooded riverbank. Among the highlights of the visit are the many jizo Buddha images that line the walkway.
Marvel at Kegon Falls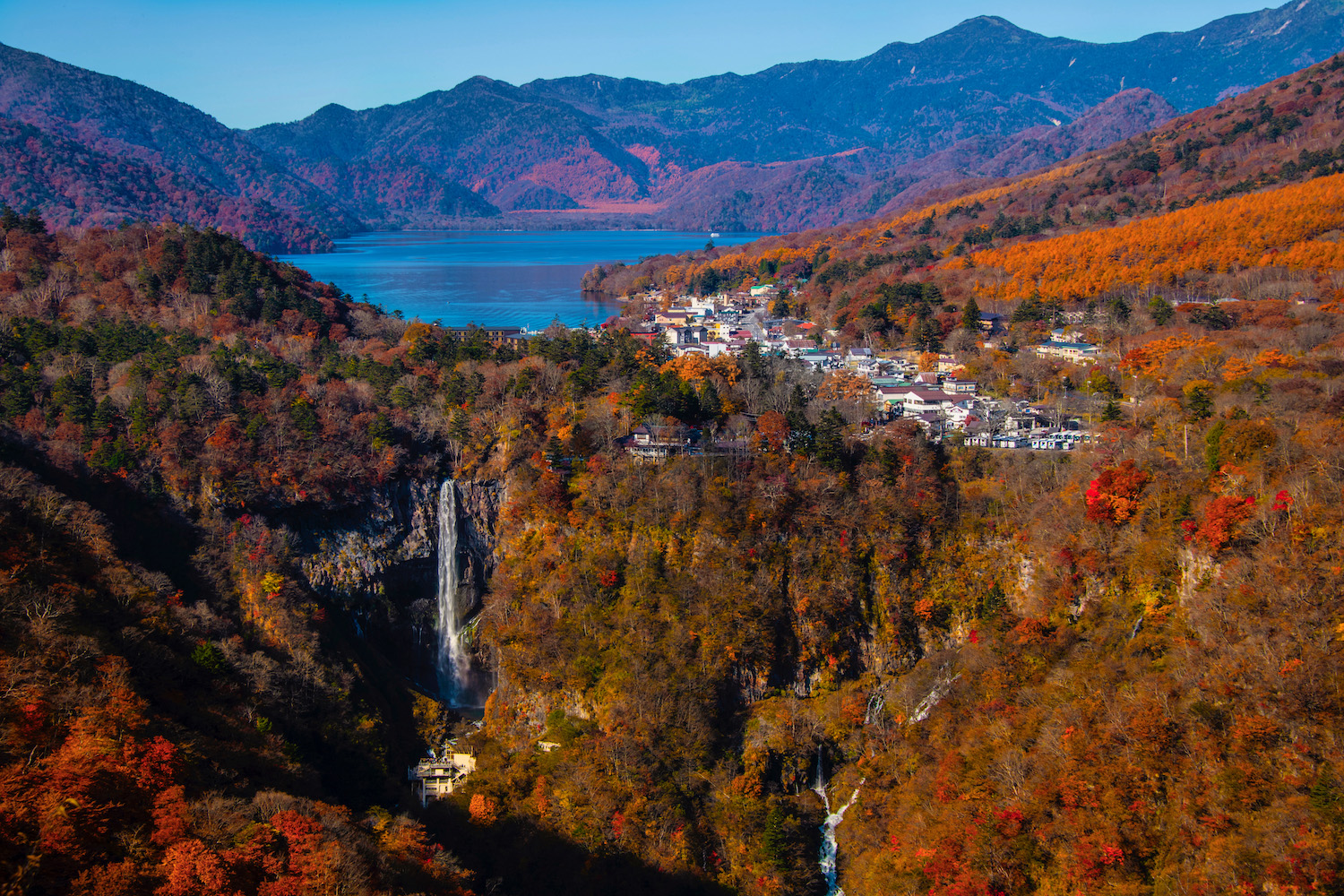 Two more bodies of water are worth seeing on your trip, irrespective of how long in Nikko you spend. Two connected bodies: Kegon Falls tumbles out of Chuzenji Lake, eventually forming the aforementioned Kinugawa River. While you can take the bus all the way to the base of the falls or even up to the Chuzenji area, I personally love ascending the Akechidaira Ropeway, which offer a stunning panorama of the entire scene.
Taste famous local yuba soba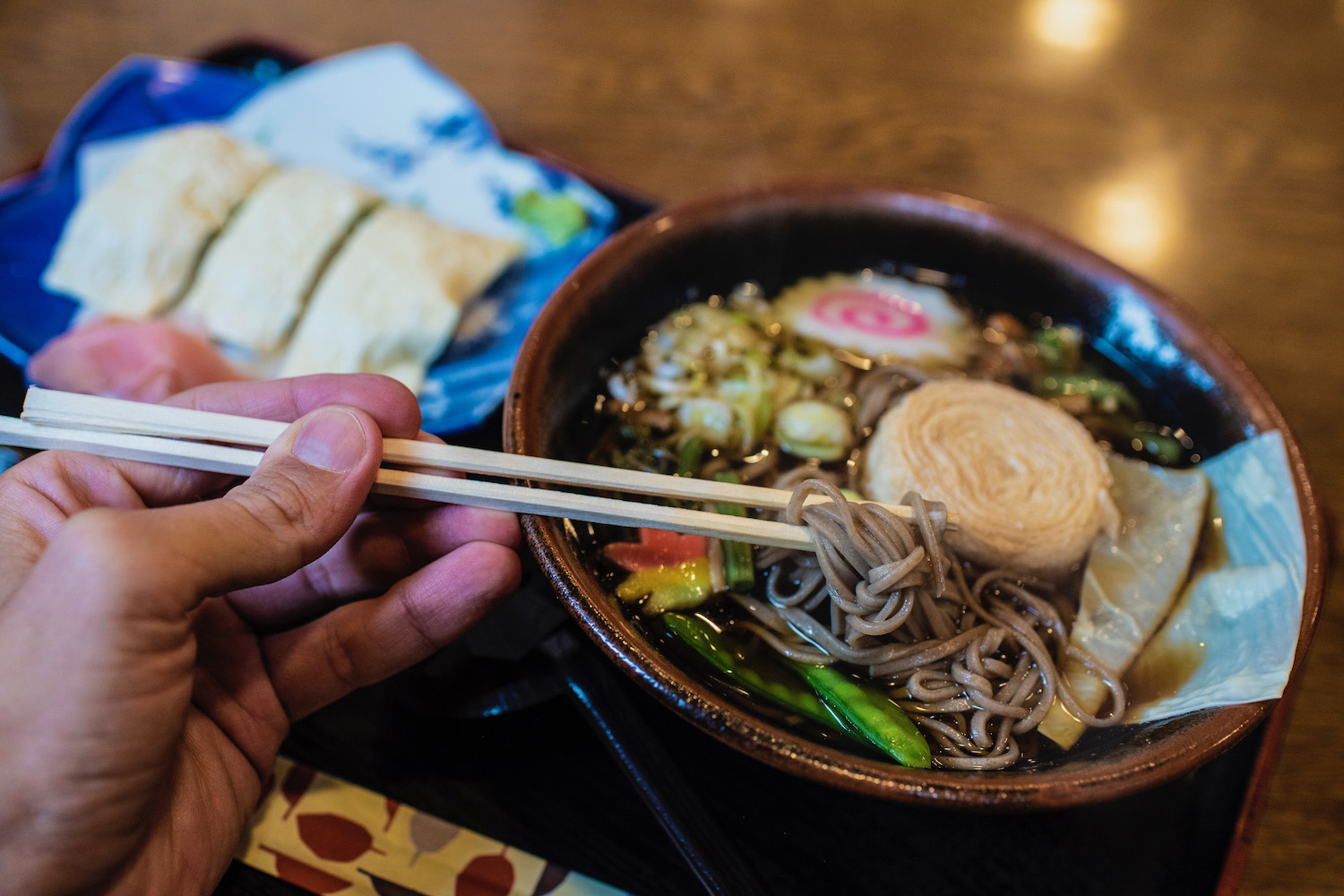 If you visit Nikko during the cooler period of the year between about November and April, its most famous local food (yubasoba—buckwheat noodle served with dried tofu skin) is an especially appropriate lunch—the piping hot soup it's served in will warm your body and soul. During warmer months, consider adding on a plate of yubazushi. Think nigiri, but with tofu skin instead of fish flesh.
So, How Long Do You Need in Nikko?
Obviously, if you can only devote a half or full day trip from Tokyo, Nikko is still worth a trip. As much as I enjoyed staying overnight there, it's not necessary if you can't swing it. With this being said, Nikko's accommodation options definitely heighten the appeal of this option, whether you choose the rustic Hotori-an near Kanmangafuchi Abyss, or select a higher end option such as The Ritz-Carlton Nikko.
On balance, I'd say "two" is the answer to how many days in Nikko you should spend. Staying a night there allows you to enjoy one afternoon and the following morning, and to see the city fall asleep and then wake up as you go about your sightseeing. While most travelers can't swing three or more days in Nikko, there are certainly advantages to longer stays as well, if you can.
Other FAQ About Visiting Nikko, Japan
Is Nikko worth a day trip?
Nikko is 100% worth a day trip from Tokyo. Both Nikko's ancient attractions and its dramatic geography contrast starkly with modern Tokyo, which mostly occupies a flat plain. This is especially true since Nikko is so convenient to Tokyo—less than two hours by train, whether you use a Japan Rail Pass and go via Shinkansen, or pay outright for the private Tobu-Nikko Line.
How do you get around Nikko?
Assuming you don't rent your own car, the best way to get around Nikko is using the Tobu buses that operate between JR and Tobu Nikko Stations and Lake Chuzenji, as well as all destinations between the two. Most Nikko attractions are near a bus stop; simply consult the posted timetable or using Google Maps to see when the next bus departs and where it will go.
What is the best time to visit Nikko?
Nikko is beautiful 365 days per year, whether during its snowy winter, amid cherry blossoms in mid-April, in summer when it's lush and green or in late October, when its many maples fluoresce fiery scarlet hues. Don't organize the timing of your Japan trip around Nikko's four well-defined seasons—simply make a point of seeing it no matter what month or date is on the calendar.
The Bottom Line
No matter how many days in Nikko you spend, your trip to this culturally and naturally rich city will be worthwhile. This is certainly true on a day trip from Tokyo—Nikko couldn't really be more different than Japan's capital, which belies the relatively short distance between the two. On the other hand, staying overnight in Nikko has its merits, namely that it allows you to feel its unique energy, rather than simply ticking specific destinations and experiences off a list. Here's to hoping Nikko makes it onto your next Japan itinerary, regardless of what form it ultimately ends up taking.