Japan rightly has a reputation as a safe country. However, it's also a somewhat paranoid country, with some of the world's lowest speed limits, never mind its famous fixation on face masks.
This preoccupation extends to hiking and climbing. If you've ever climbed Mt. Fuji, for example, you'd no doubt been advised to bring cans of oxygen with you—these are 100% not necessary. Likewise, minshuku along the Kumano Kodo will deny your booking if you plan to hike farther than what it deems a "safe" distance to reach them.
All of which is to tee up an essential fact about the hike to Nageiredo: It's not dangerous or even especially harrowing, in spite of what you might've heard about it.
Can You Do the Nageiredo Hike Alone?
I'll admit: I'm a slightly cocky hiker. Even before climbing Mt. Fuji (which, in my opinion, was a piece of cake), I had hiked in the Himalayas, the Swiss Alps, to Machu Picchu and dozens of other places. I often remark that I could hike various trails wearing a suit of armor; when hiking, I rarely stop to rest, to drink or for any other reason than to take pictures.
As a result, I was shocked when staff at the Nageiredo Temple refused to let me pass the entrance alone. "You have to wait for another solo hiker," they insisted, with the caveat that the late hour meant one might not come. The bad news? They did not relent—this seems to be a hard-and-fast policy. The good news? One of the sataff was kind enough to accompany me on the hike.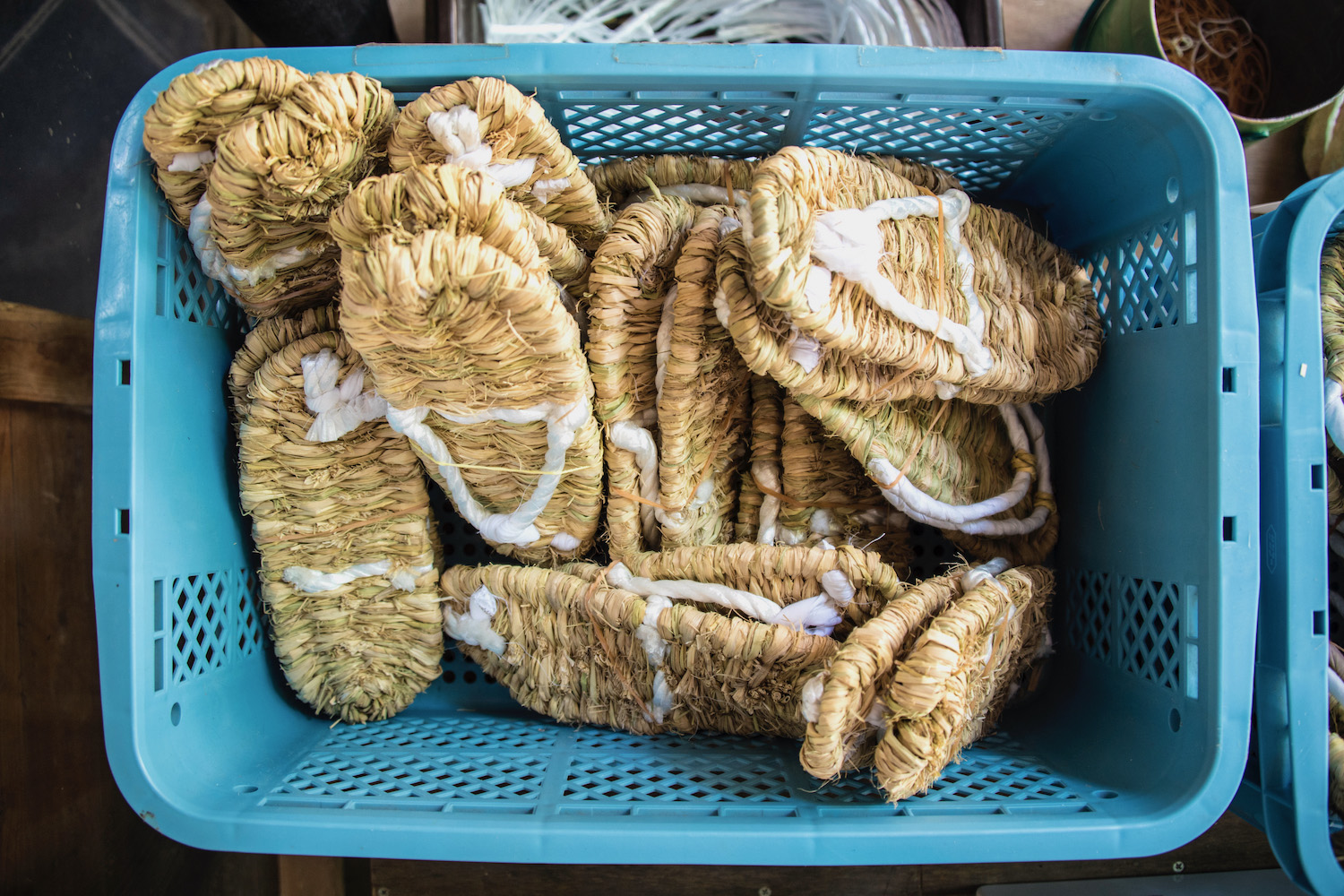 Steps to Hiking Nageiredo
Sign yourself in
Hiking the Nageiredo Trail requires you to sign in. This is for safety reasons, ostensibly. In the event that you weren't to come back, as unlikely as that is, they need to have a record that you were there. This is the point where they will hold you back if you're on your own.
Cross the bridge
Your Nageiredo hike will officially begin when you cross over the wooden bridge just beyond the entrance. This is more symbolic than anything, however: The trail doesn't begin in earnest until the topography becomes dramatically more….well, dramatic than it is at the entrance.
Trust the ropes and chains
Many hiking trails in the world have ropes and chains that are superfluous, but not this one. From sections where you need to go up and down huge root systems and even sheer walls of rock and earth, there are several places along the hike to Nageiredo where you can't proceed without these necessary assistants.
Pass Sanbutsu-ji—but don't stop here
For most travelers, the highlight of Nageiredo hiking is Sanbutsu-ji, a Buddhist temple that dates back to the year 849. Literally built into the side of a cliff and supported only by its simple wooden structure, it is a marvel both of visual beauty and of engineering.
Enjoy the view from Monjudo
Indeed, my personal favorite part of Nageiredo is Monjudo, the "floating" temple that sits at the end of the trail. In addition to offering outstanding views of the surrounding countryside, this is a relaxing place to sit and reflect on the hike you've just done—and to rest up for the journey back!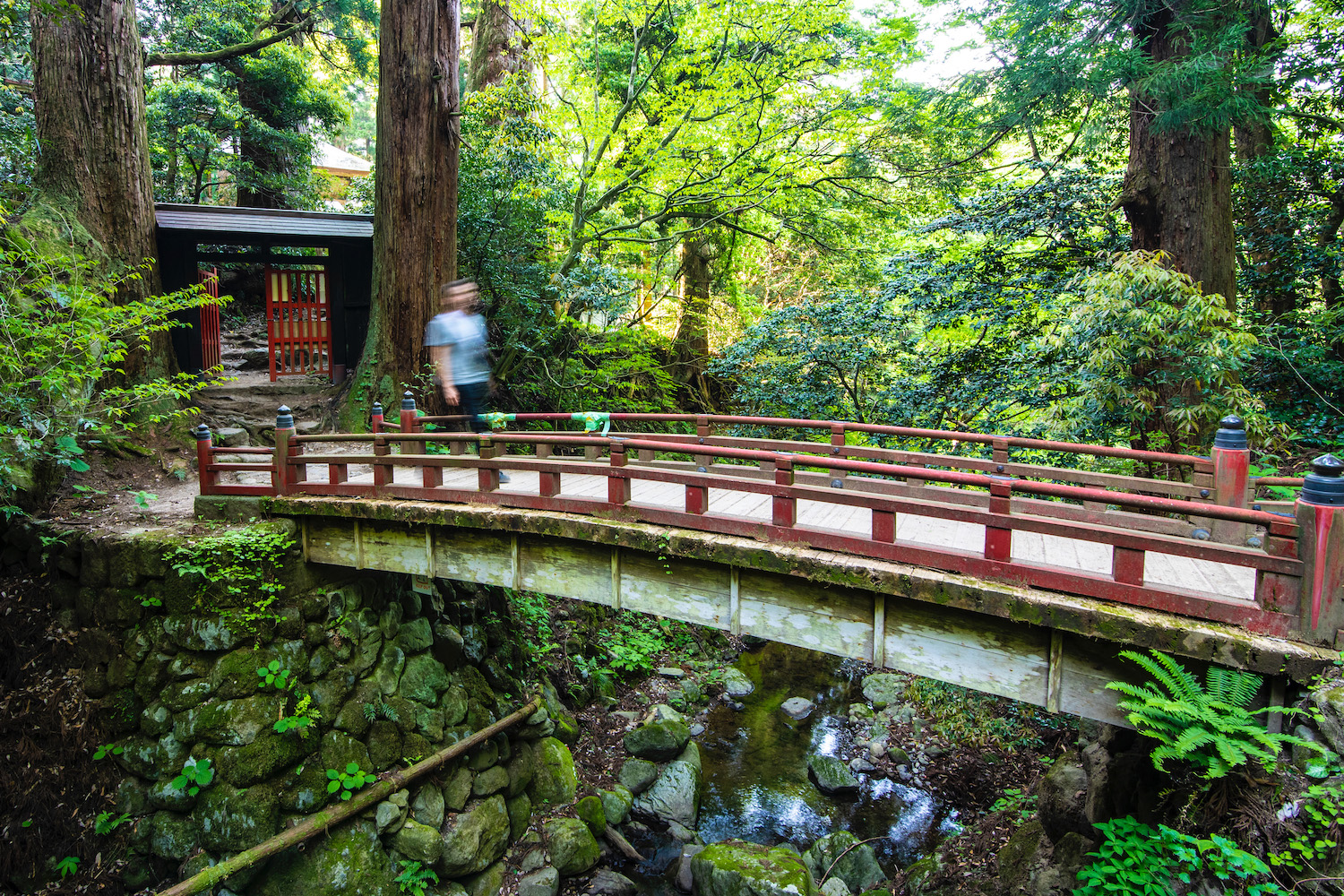 How to Reach Nageiredo Temple
Nageiredo Temple is pretty far off the beaten path, but it's relatively straightforward to reach. Assuming you're already in Tottori, you can simply ride any train bound for Kurayoshi, be it a limited express service or a local service. In any case, the train will take less than an hour. You'll want to exit Kurayoshi Station and proceed to the bus stop.
There are several buses per day that travel to Nageiredo, a journey that takes around 30 minutes one way. The bus will be marked with a final destination of "Mitoku-san"/三徳山; you'll want to get off at the Nageiredo stop. While it's unlikely that the driver will be able to speak English, you can tell him where you plan to get off (Nageire-do ni ori-tai desu) and he'll make sure to nudge you when it's time.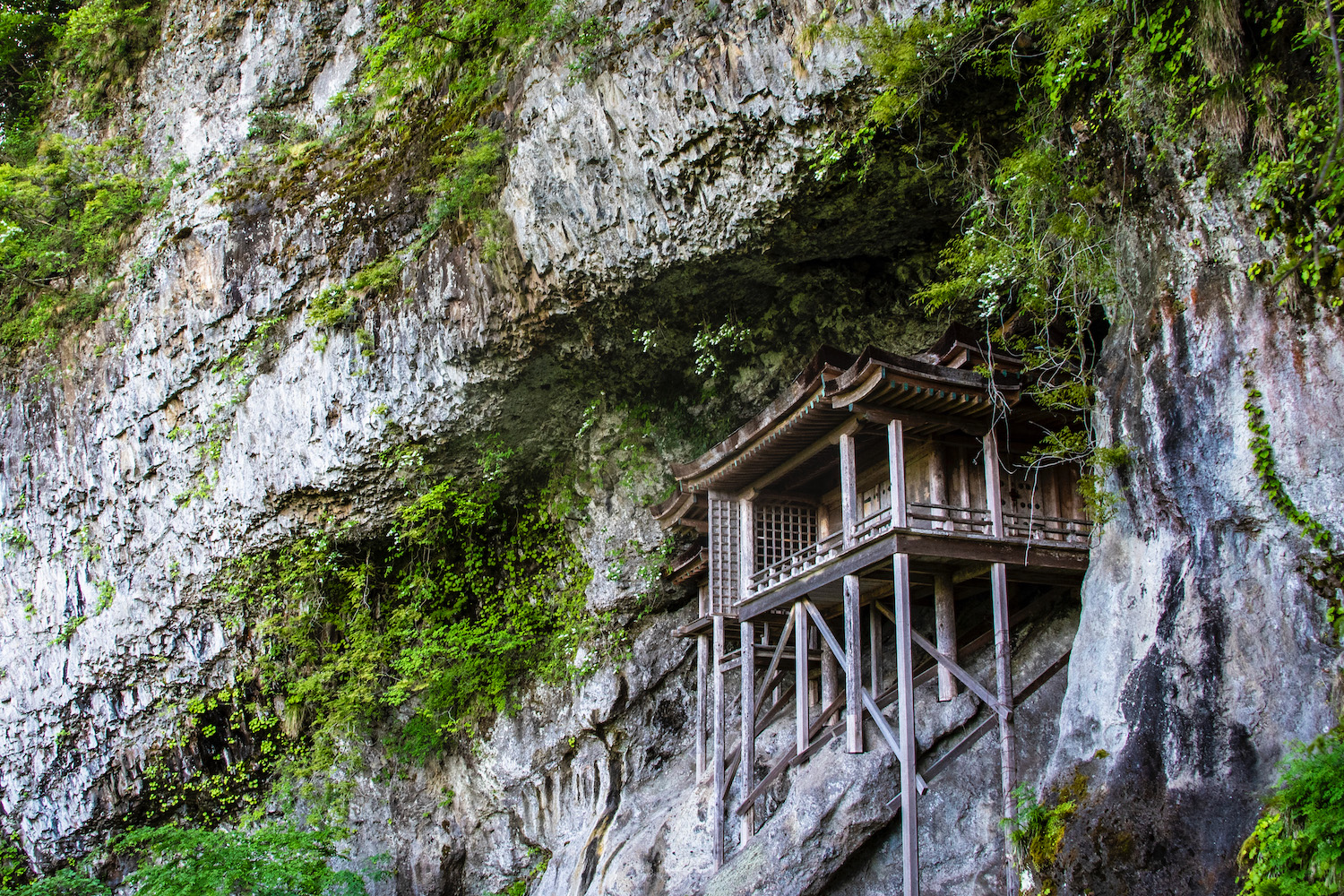 Other FAQ About Japan's Most Dangerous Hike
Is the Nageiredo hike really dangerous?
If you're an experienced hiker in reasonably good shape, the Nageiredo hike isn't all that dangerous. It can be harrowing, on account of all the ropes and chains, but if you pay attention and take your time when you feel uncertain, it's actually relatively straightforward.
Is Kurayoshi worth visiting?
Even if you don't hike to Nageiredo, Kuroyoshi is still worth visiting. Among other attractions, the quirky Pear Museum is one of the most unique museums in Japan, to say nothing of the famous white warehouses in the old town.
How do I get to Tottori?
Tottori is the most accessible city in Japan's San'in region, but is still somewhat hard to reach. Direct limited express trains from Osaka and Kyoto depart several times per day; if you're coming from Tokyo, meanwhile, it's best to book a direct ANA flight from Haneda to Tottori Airport.
The Bottom Line
The hike to Nageiredo isn't dangerous, or even especially difficult. With this being said, both the natural scenery and the ancient architecture that greets you along the way is very worth the hassle. And it is a bit of a hassle, both to reach the trailhead, as well as to comply with the various safety regulations governing the trail. Indeed, I'd say the Nageiredo Trail is definitely one my favorite hikes in Japan on balance, given that it's both more challenging and more interesting than many mainstream options. Want to take the ultimate active trip to Japan? Consider hiring me to plan your itinerary!