The Kumano Kodo is one of the most satisfying mixes of nature and culture in Japan, but it's also a Pandora's Box. I'd already traversed the Nakasendo and scaled Mt. Koya by the time I arrived at the Kumano Kodo trailhead—and I'm now learning about dozens of other incredible hikes throughout Japan.
But I don't want you to get ahead of yourself like I have. We're here to talk about Nachi Falls, not to the nooks and crannies of the Tateyama Kurobe Alpine Route.
Below, you'll find everything you need to know about planning a Kumano Kodo itinerary, from recommendations on routes and where to stay, and major attractions along the route. I'll also be adding a Kumano Kodo map to the post as soon as possible, though if this sentence is still here I probably haven't gotten around to it yet.
Where to Stay Along the Kumano Kodo
Kumano Kodo accommodation takes many forms, and also exists at many price points. From upscale properties like Fujiya near the Kumano Kodo's eastern terminus, to the simple Kumano Backpackers in Tanabe in the west, where to stay along the Kumano Kodo ranges from luxurious ryokan to bare-bones budget traveler lodging.
This is not to say, of course, that you need to stay in a Kumano Kodo ryokan at all. Given that this is a holy pilgrimage route, many places to stay are simple minshuku, some of which don't have websites or a presence on major online travel agencies. If you're too nervous to turn up somewhere and seek out a place to stay day-of (fair enough—I usually am too!), a region-specific agency like Kumano Travel might be of interest to you.
Where to Stop During Your Kumano Kodo Trek
Koyasan
Although many people don't associate Mt. Koya with trekking in Japan, let alone the Kumano Kodo, it has to do with both. Namely, you can get off the train from Osaka to Koyasan at Kudoyama and hike for 5-7 hours to reach Daimon gate; from the top of Mt. Koya, you can walk southward along the mountainous Kohechi route of the Kumano Kodo to join the main Nakahechi.
Kumano Kodo Pilgrimage Routes
Speaking of the Japan walking trails that make up the Kumano Kodo, there are two more in addition to those I've just mentioned. Whether or not you take the Kohechi to reach the Nakahechi, you have two additional paths you can follow if you walk the Nakahechi to its eastern terminus. You can turn left and walk northward along the "eastern" Iseji route, or turn right and head south and west along the Ohechi coastal route.
Kumano Hongu Taisha
The first significant shrine along the Kumano Kodo trek is Kumano Hongu Taisha, which is located more or less in the geographical center of the Kii Peninsula. This aptly-named "Grand Shrine" isn't extremely impressive on its own, in my opinion, though the cedar trees that tower around it are stunning. Another worthwhile place to visit is the massive Otorii gate, which sits at the entrance to Oyunohara, where Kumano Hongu shrine originally stood.
Kumano Hayatama Taisha
Whether you hike or take the bus eastward, your Kumano Kodo tour can go one of two routes from the Hongu Shrine. The more northerly one takes you to Kumano Hayatama Taisha, the second of the three most notable shrines along the Kumano Kodo. As is the case with both of the other shrines, nature in their vicinity is at least impressive as the actual buildings themselves. In Hayatama shrine's case this includes the 800-year old three Nagi-no-ki and Gotobiki-iwa boulder.
Kumano Nachi Taisha
Whether you come for the magnificent Nachi Waterfall or the picturesque pagoda in front of it, this is probably the most famous sight along the Kumano Kodo. To be sure, although many travelers will visit this shrine before Kumano Hayatama Taisha, it's also perfectly reasonable to want to save the best (i.e. Kumano Nachi Taisha) for last.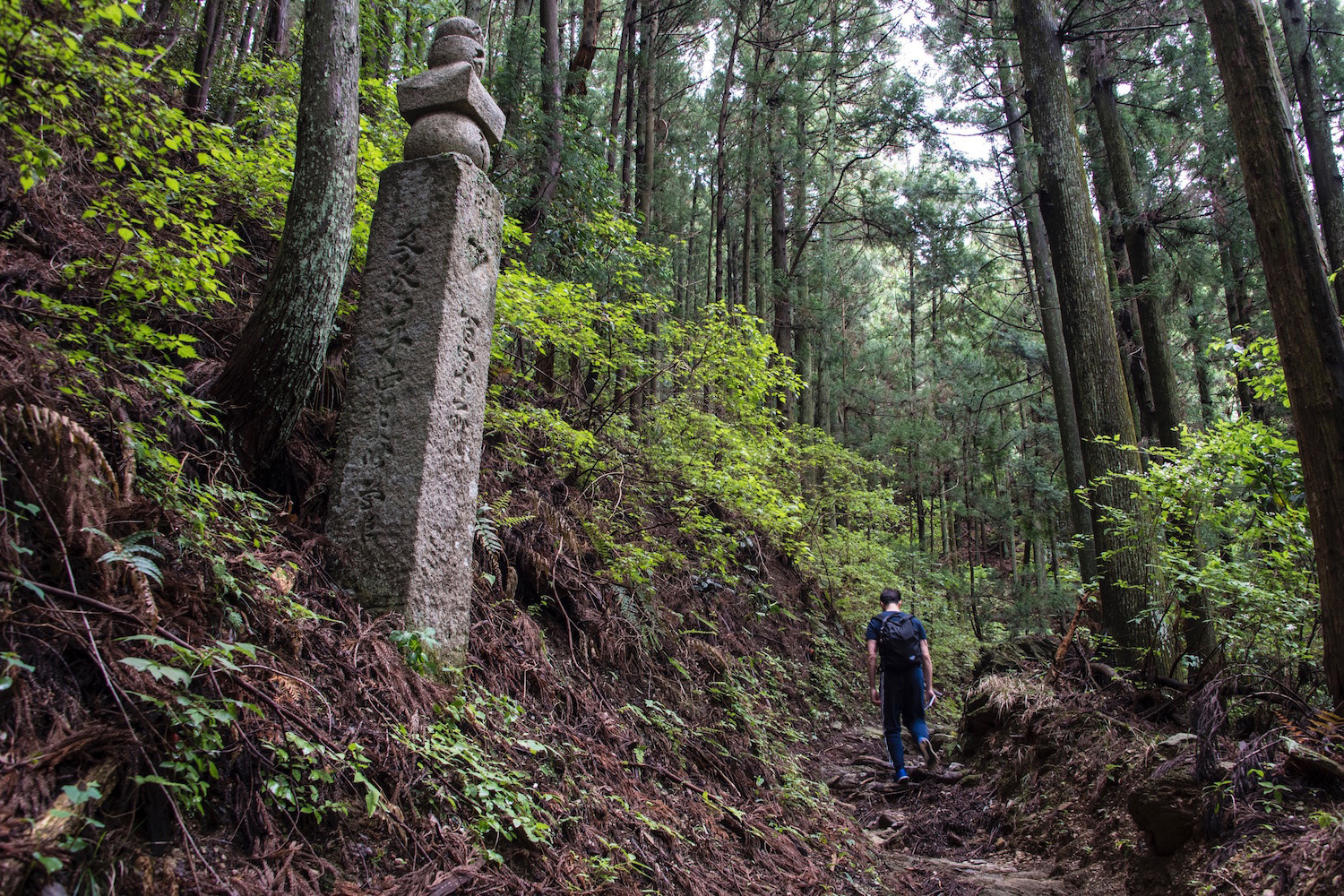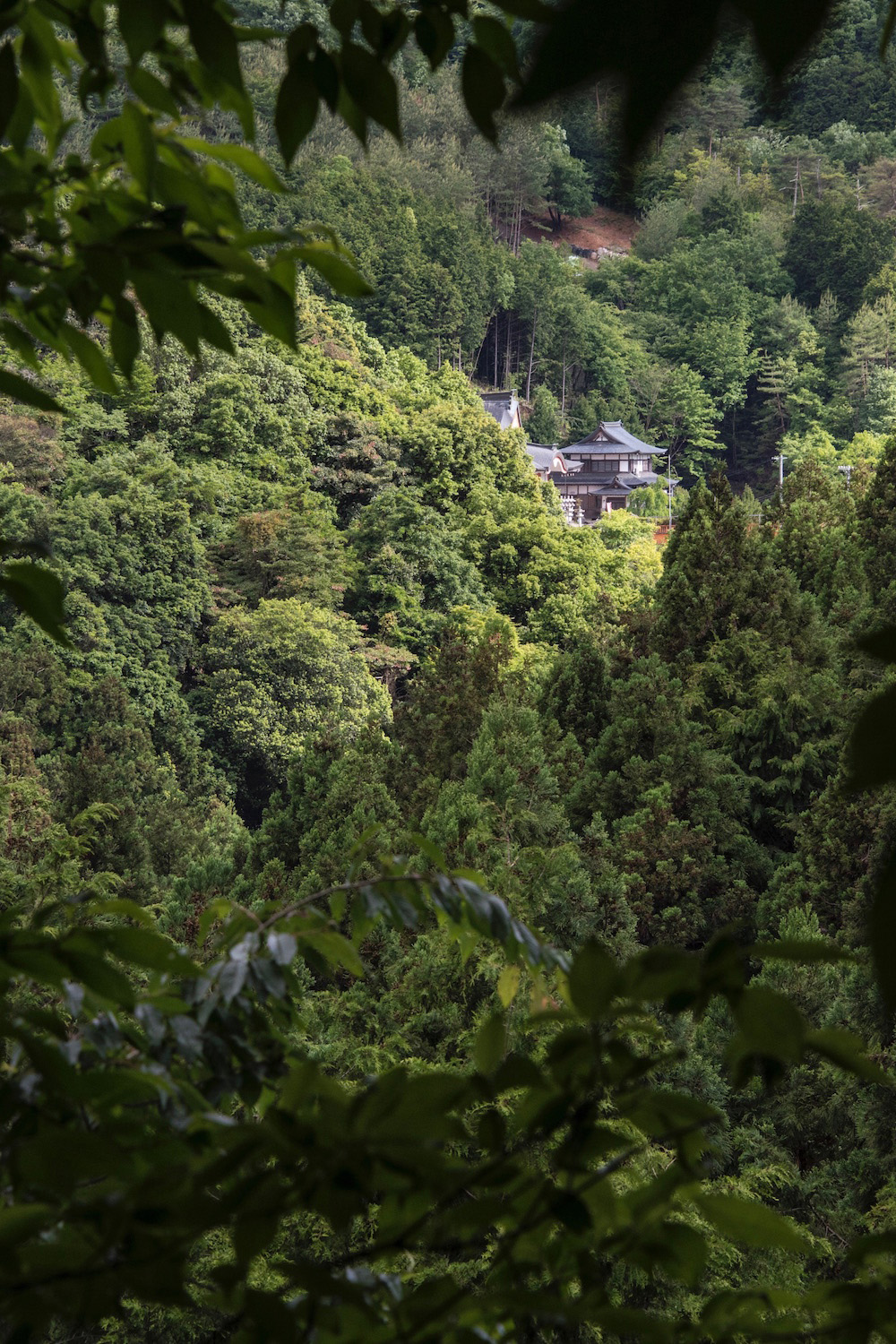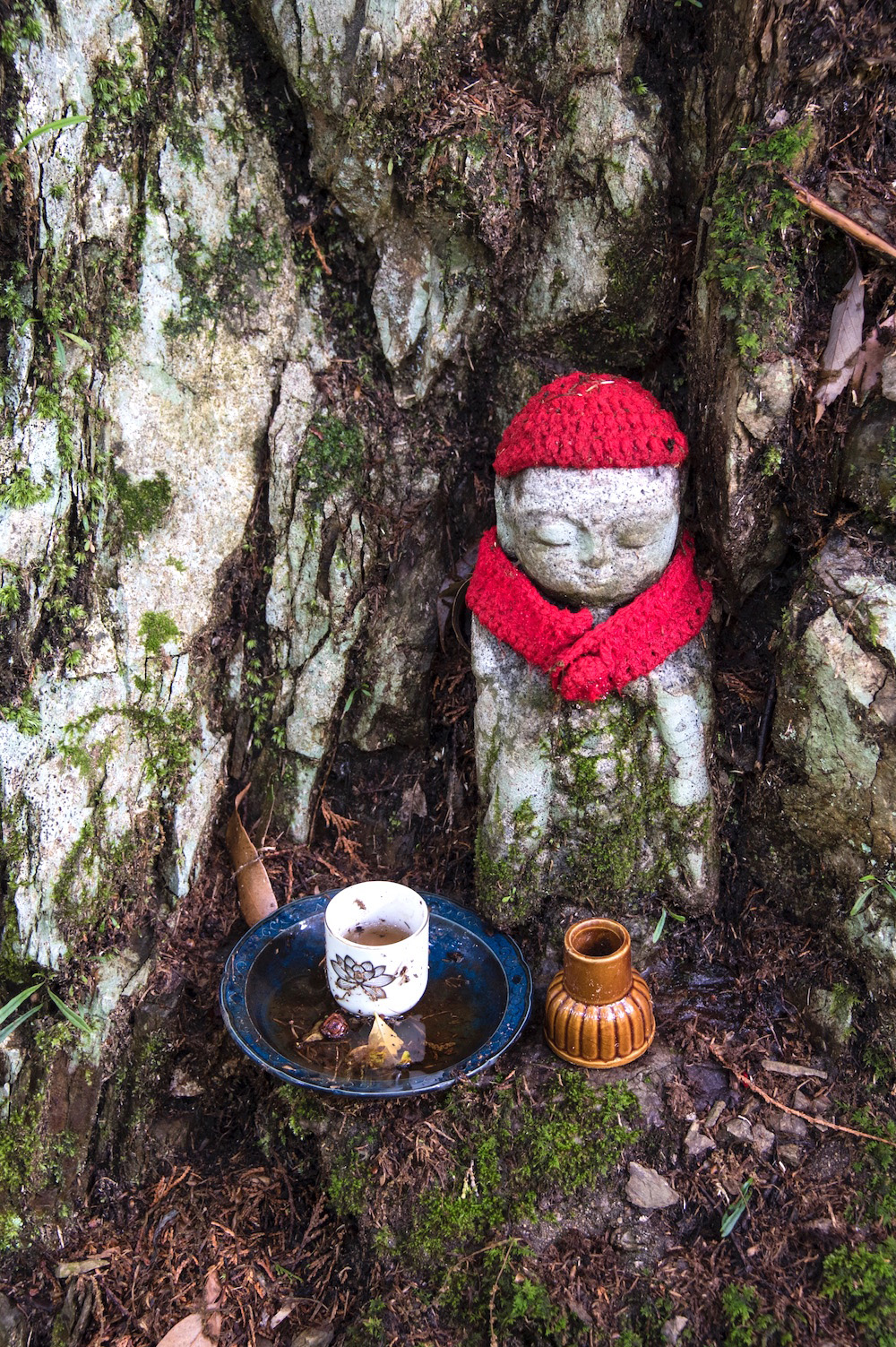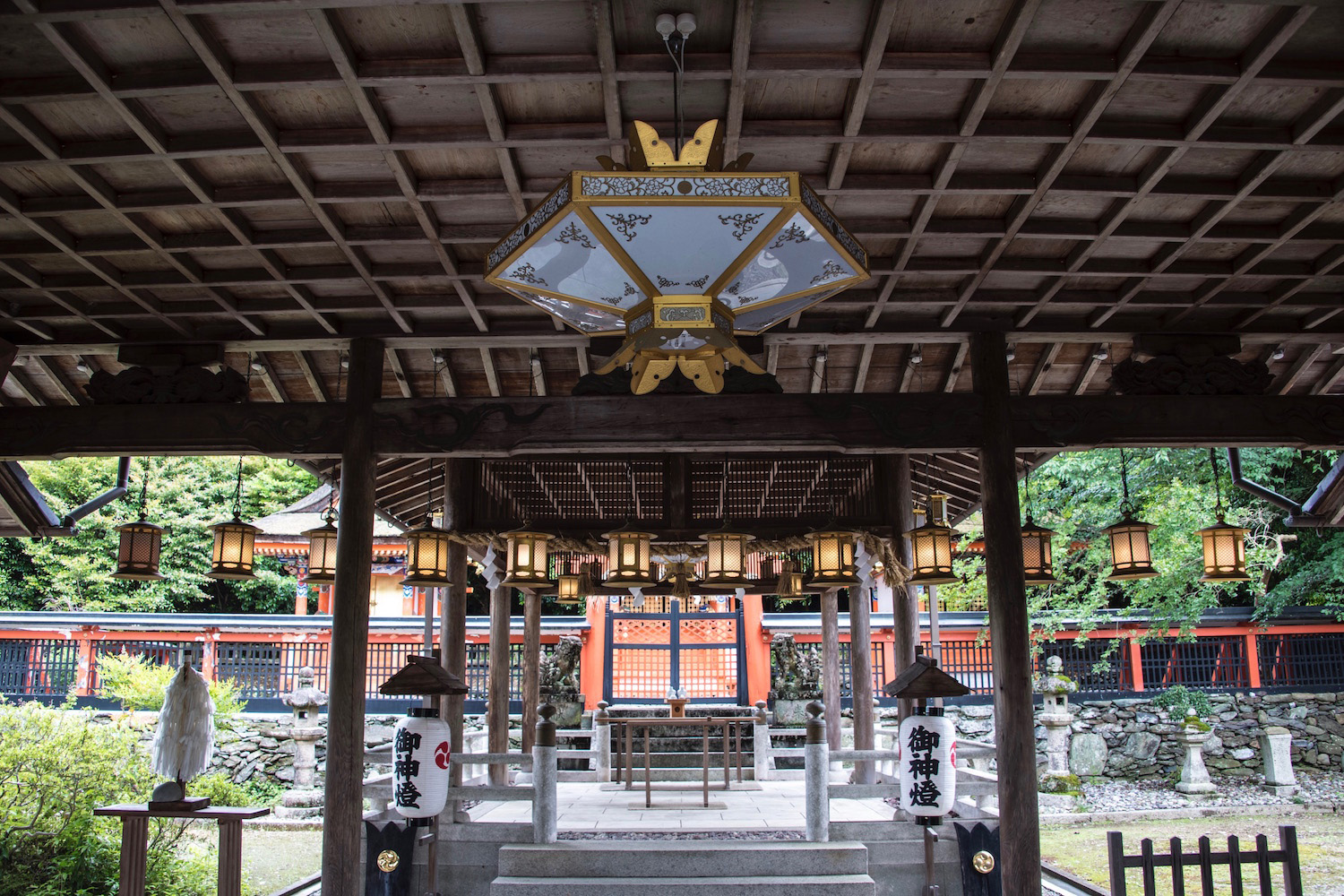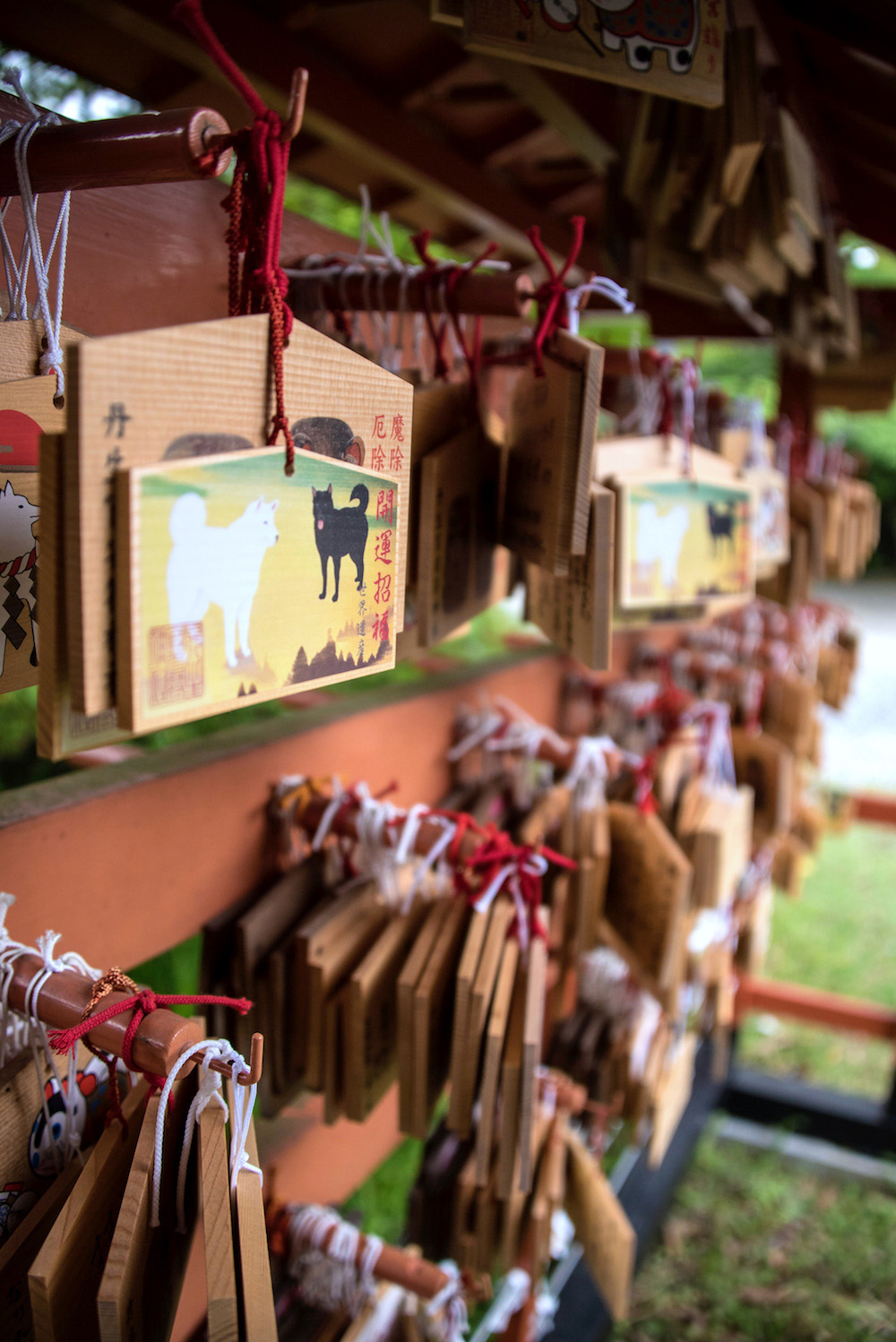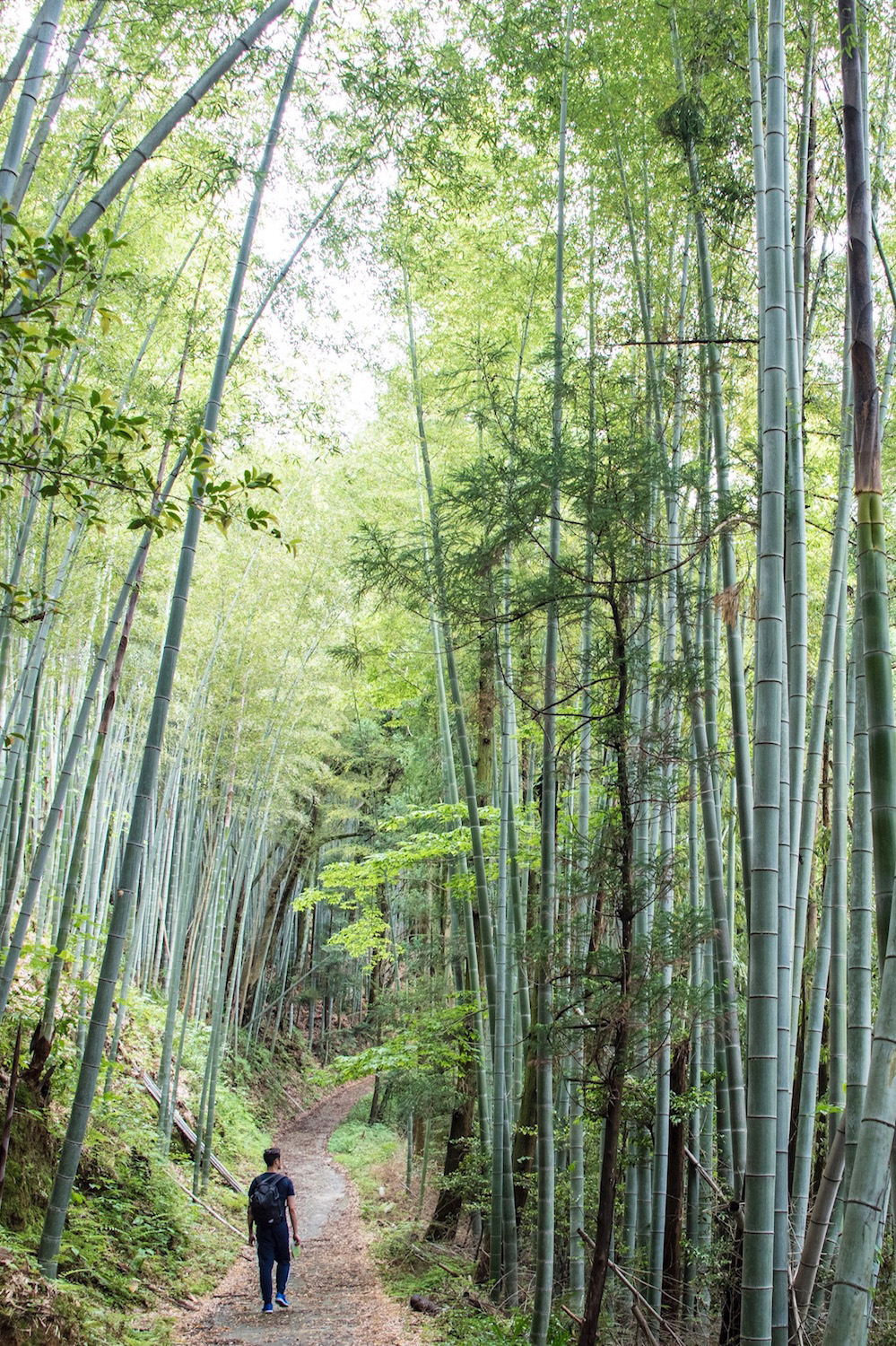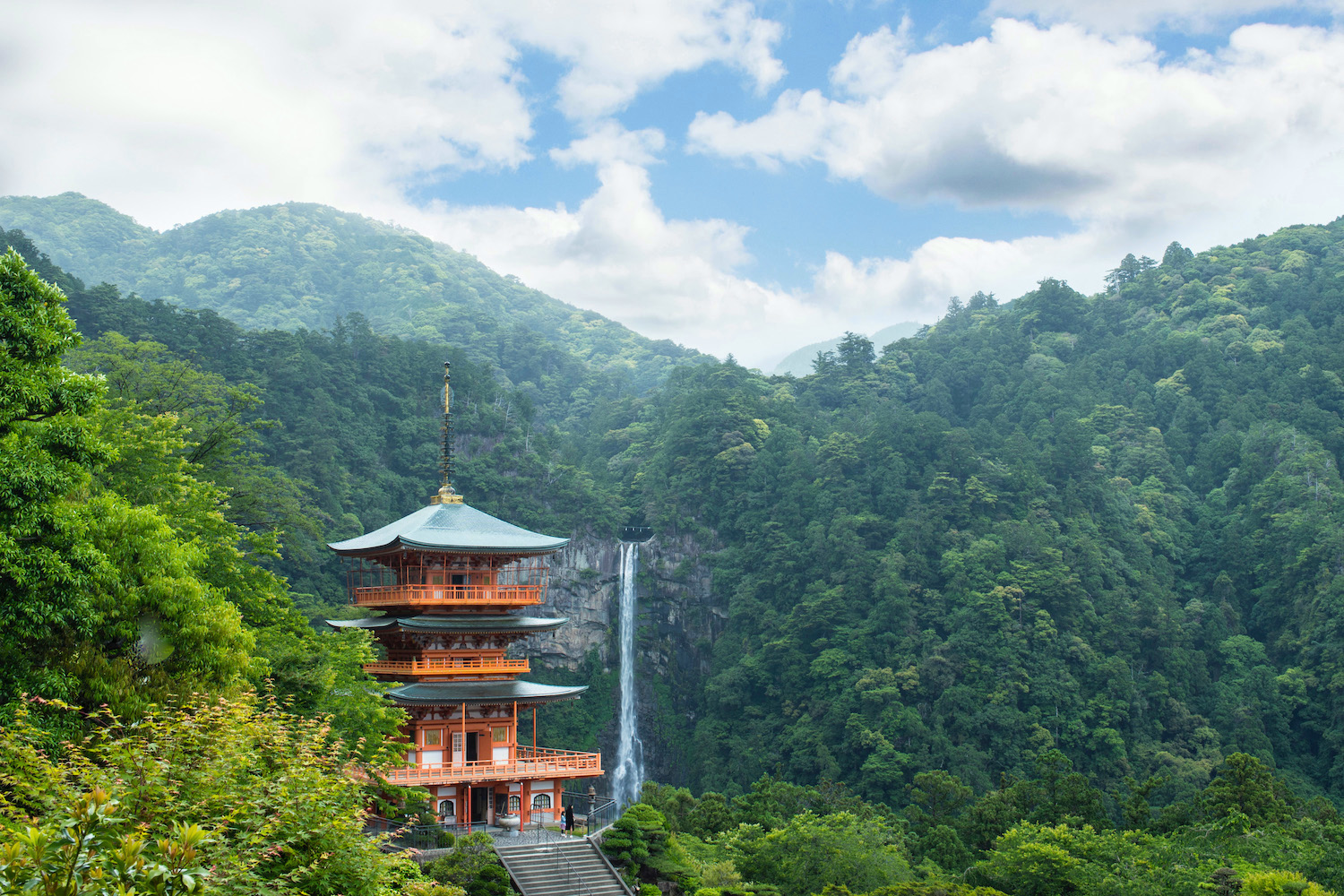 How Many Days Do You Need for a Kumano Kodo Walk?
Depending on which trail you follow during your Kumano Kodo hike and which attractions you most want to see, most travelers spend 2-4 days along the Kumano Kodo, often following this sequence:
Walk (and/or take the bus) along the Nakahechi from Kii-Tanabe to Kumano Hongu Taisha
Continue either to Kumano Nachi Taisha or Kumano Hayatama Taisha by foot
Ride a train or bus from Nachi Taisha to Hayatama Taisha (or vice-versa)
Explore portions of the Ohechi or Iseji en route back to Wakayama or Osaka—or don't
Another important factor that can influence how long your Kumano Kodo adventure lasts is what you plan to do afterwards. Will you travel directly from Shingu or Wakayama to Osaka on the same day, or stay the night and head out in the morning.
Other Things to Do in Wakayama Prefecture
Apart from a Koyasan temple stay, which you might or might not pair with a walk along the Kumano Kodo, there are plenty of other Wakayama activities to enjoy. The city of Wakayama itself is very charming, for example, even if its castle is a mid-20th century reconstruction, rather than one of Japan's 12 original Tenshu.
You can also plan an interesting Wakayama beach itinerary, even if you don't plan to walk the coastal Ohechi and Iseji portions of the Kumano Kodo. In particular, Shirahama Beach (not to be confused with the one in Shizuoka prefecture) is beautiful and home to stunning scenery, where you stay close to shore or explore outlying islands.
Other Kumano Kodo Itinerary FAQ
How long does it take to walk the Kumano Kodo?
Depending on how extensively you hike its trails, the Kumano Kodo can take anywhere from a couple of days to a couple of weeks. Indeed, if you simply want to see a specific place along the trail (usually Nachi Taisha and falls), you can actually pop in on the route for a simple day trip.
How difficult is the Kumano Kodo?
Certain portions of the Kumano Kodo (namely, from Chikatsuyu to Hongu) are relatively difficult. On the other hand, the fact that you are almost never more than an hour's walk from a bus stop takes the entire route down a notch in my book. It's only as difficult as you make yourself endure.
Which is better: Kumano Kodo, or Nakasendo?
While I consider the Nakasendo to be more accessible than the Kumano Kodo, I ultimately think the Kumano Kodo has more atmospheric scenery and unique architecture. Additionally, since the Kumano Kodo is a pilgrimage, I find there is a generic more spiritual, serene vibe, whereas I usually just nerd out on the Nakasendo.
The Bottom Line
Planning a Kumano Kodo itinerary is eminently fulfilling, whether it's the first time you've done a pilgrimage in Japan, or the fiftieth. Conversely, you can still enjoy many Kumano Kodo attractions, especially the Kumano Nachi Taisha "waterfall temple," even if you're not interested in hiking for several days. Pair a Kumano Kodo trek with a Koyasan temple stay, or do it as an à la carte weekend trip from the Kansai region. Consider commissioning a custom Japan itinerary if you prefer to have someone else iron out the details of your trip.