Many travelers are in search of the "real" Japan, but it can prove difficult to find. This is especially the case if you've never been to Japan or have only visited a few times. There are so many must-visit Japan destinations that it can be difficult to see even secondary ones on your trip, let alone ones truly out of the ordinary.
When it comes to places to visit in Japan that are authentic, rich and free of foreign tourists, nowhere fits this bill better than the San'in region. The northern half of Chogoku, the westernmost portion of Honshu island, San'in comprises Tottori and Shimane prefectures, as well as part of Yamaguchi prefecture.
Geographically, that is—esoterically, San'in is far more magical, and is the very picture of unique Japan. From mystical deserts to ancient Shinto shrines, and with towering mountains that are just as impressive as its pristine beaches, San'in ticks all the boxes—and then some.
What Makes San'in Special?
I technically first visited San'in, Japan during my very first trip to the country almost a decade ago, when I stopped at Tottori Sand Dunes between Kyoto and Hiroshima. At the time, I had no idea that the most magical part of Japan lie just west of Tottori's city limits—quite literally, in the form of Mt. Daisen.
Which is not to say you need to be into hiking or climbing to enjoy San'in. San'in is a great place, for example, to enjoy the culture of traditional Japan, from Matsue Castle and the award-winning garden at Adachi Museum of Art, to the very different but equally captivate shrines in Izumo and Motonosumi Inari. If you're very adventurous you could even take an excursion to the remote Oki Islands, or take a death-defying climb up to the mysterious wooden cave temples of Mitokusan Sanbutsu-ji.
Places to Visit in the San'in Region
Tottori Sand Dunes
If you've ever heard about a desert in Japan, but had no idea where it was (or simply doubted its existence, which is fair), here's your answer. It's located to the northeast of the city of Tottori, capital of Japan's least-populous prefecture of the same name.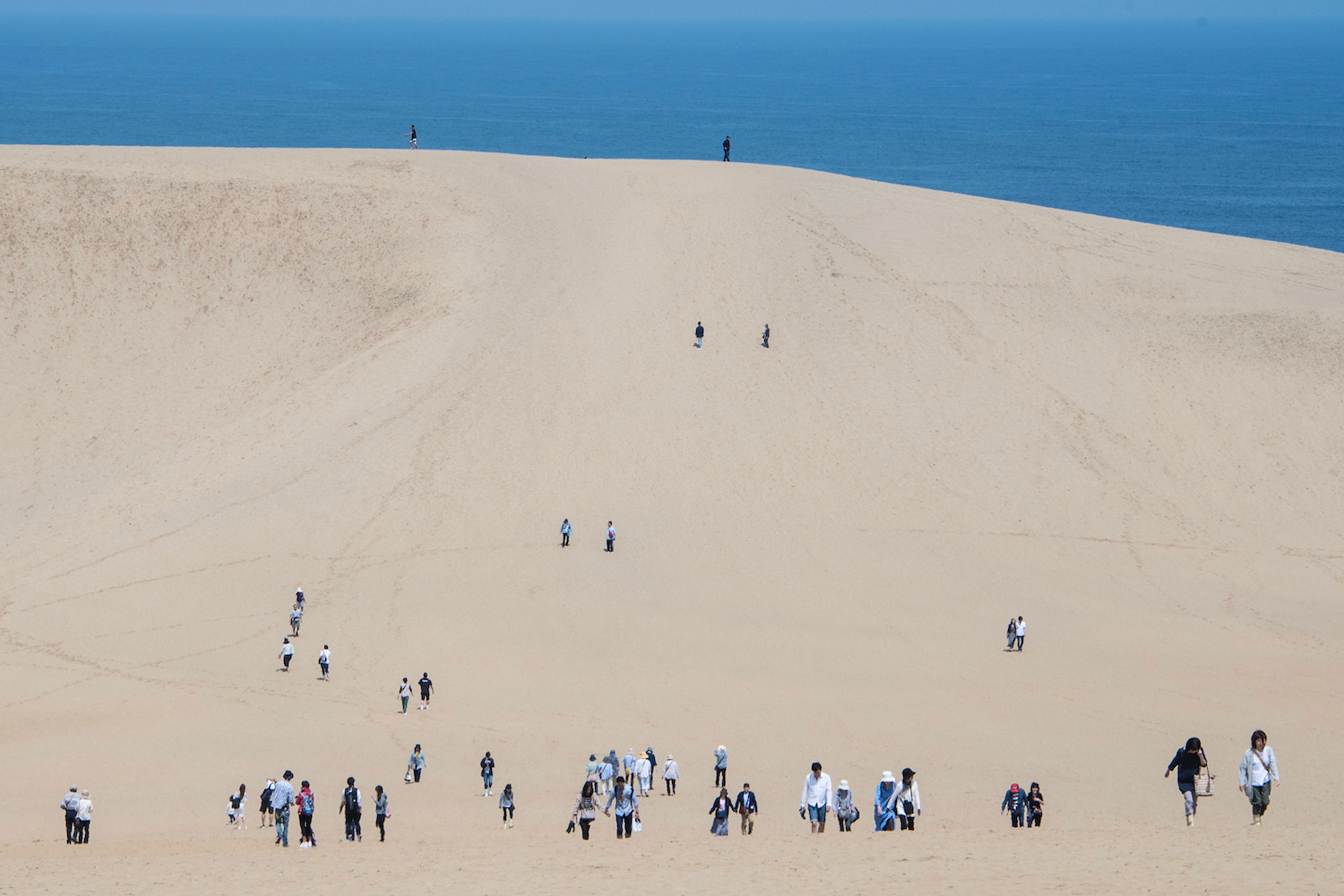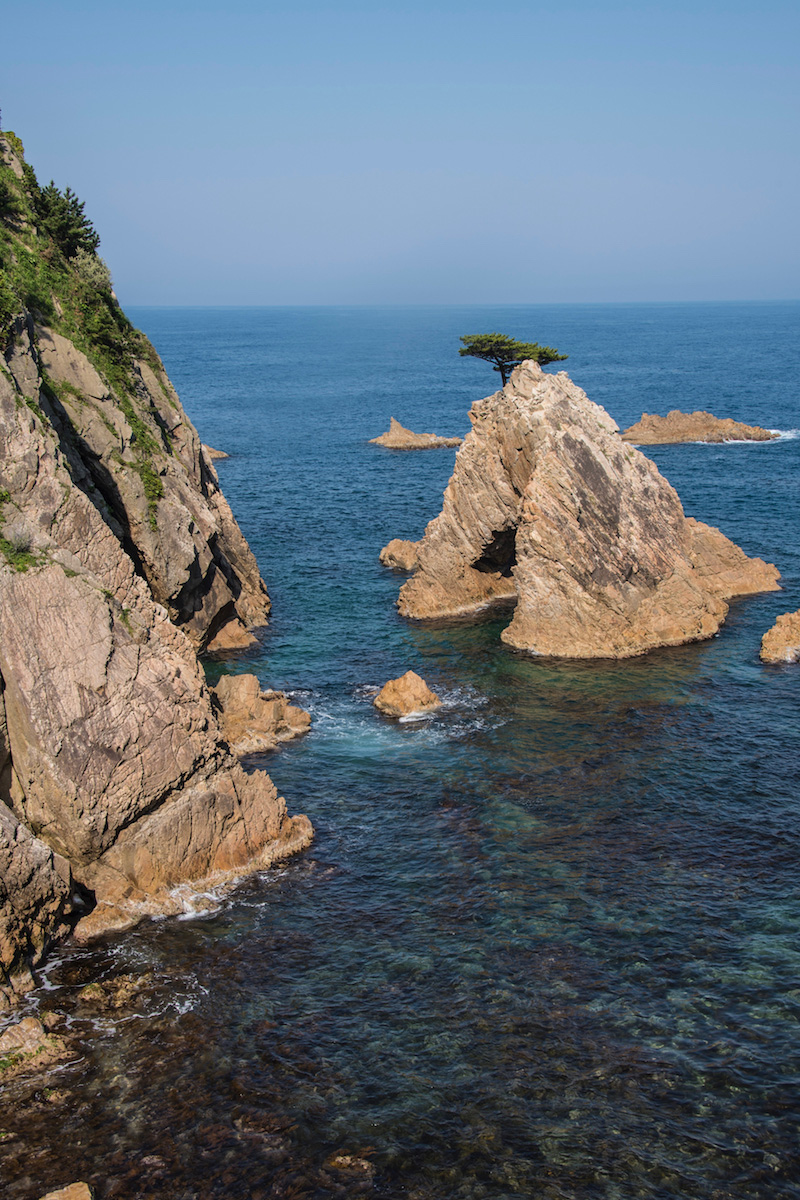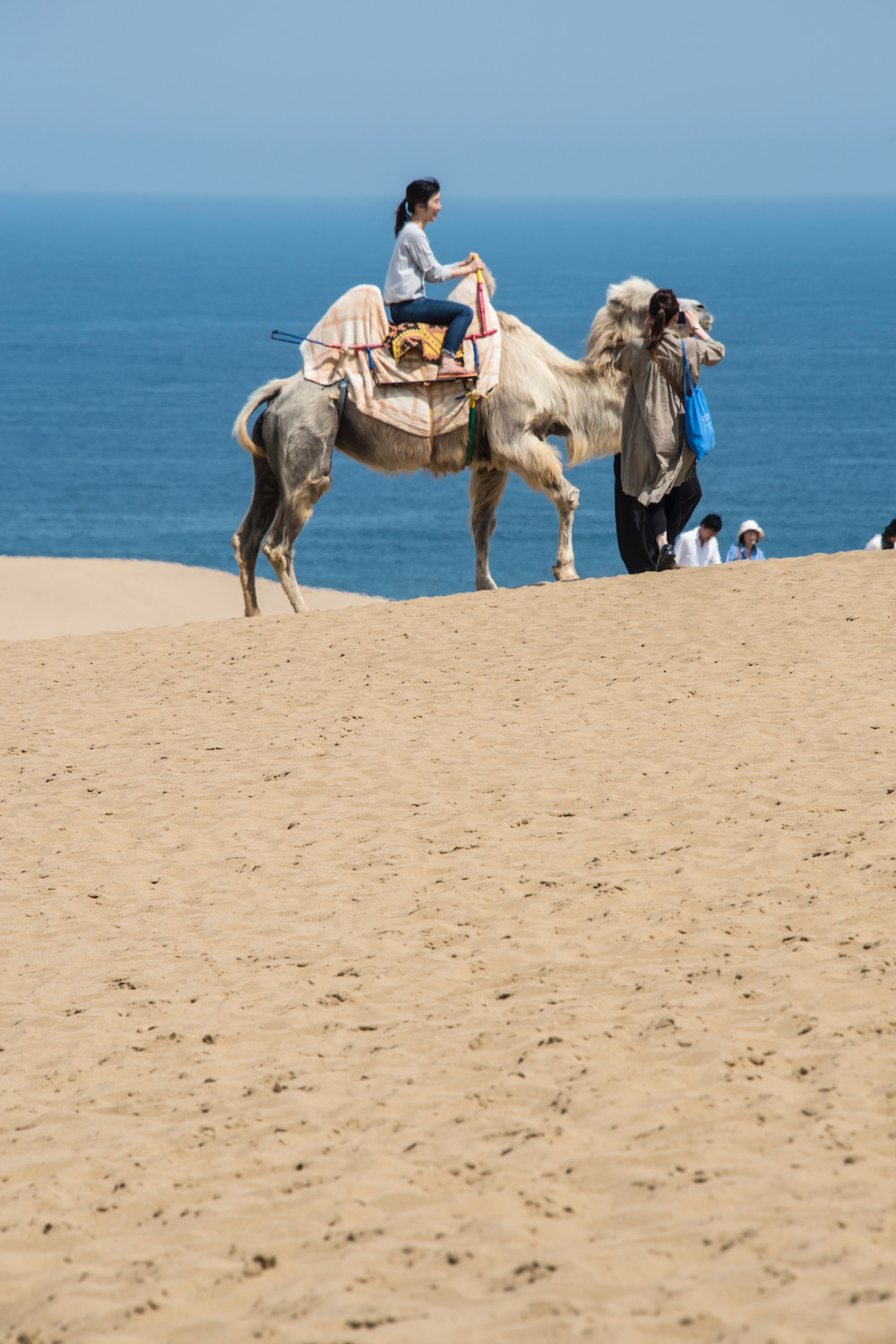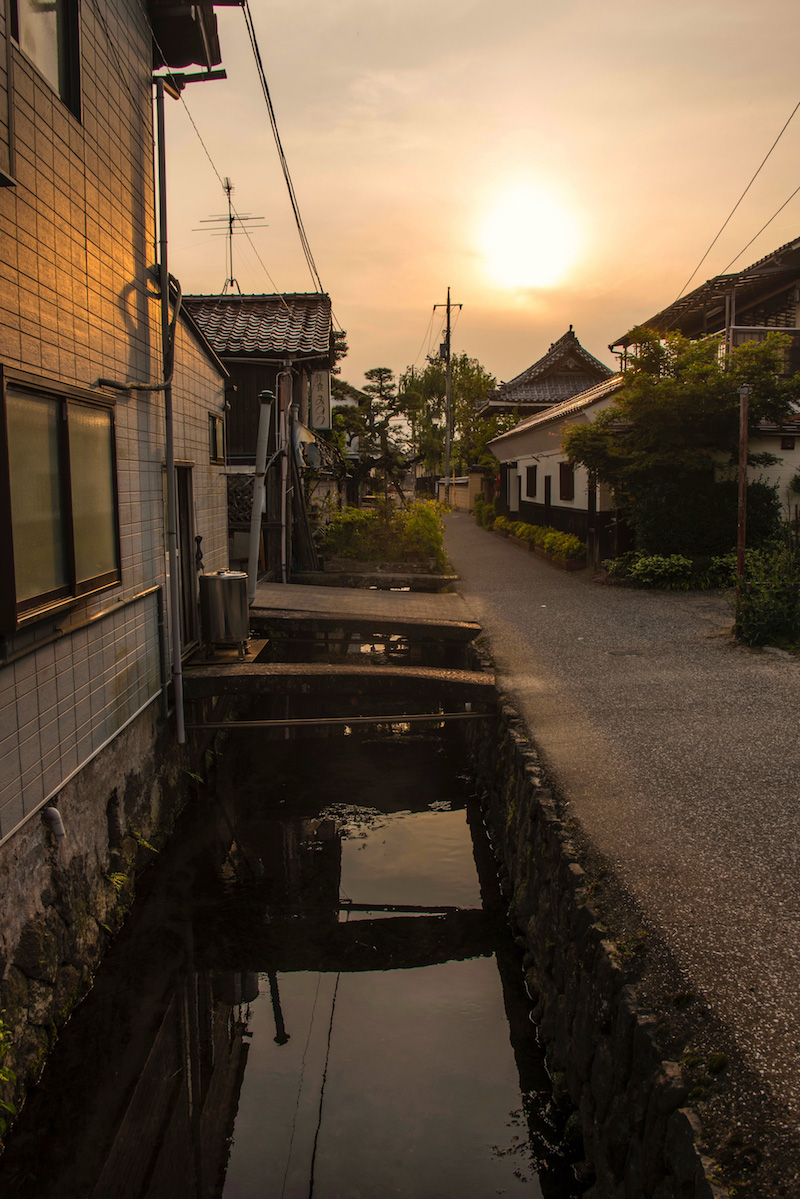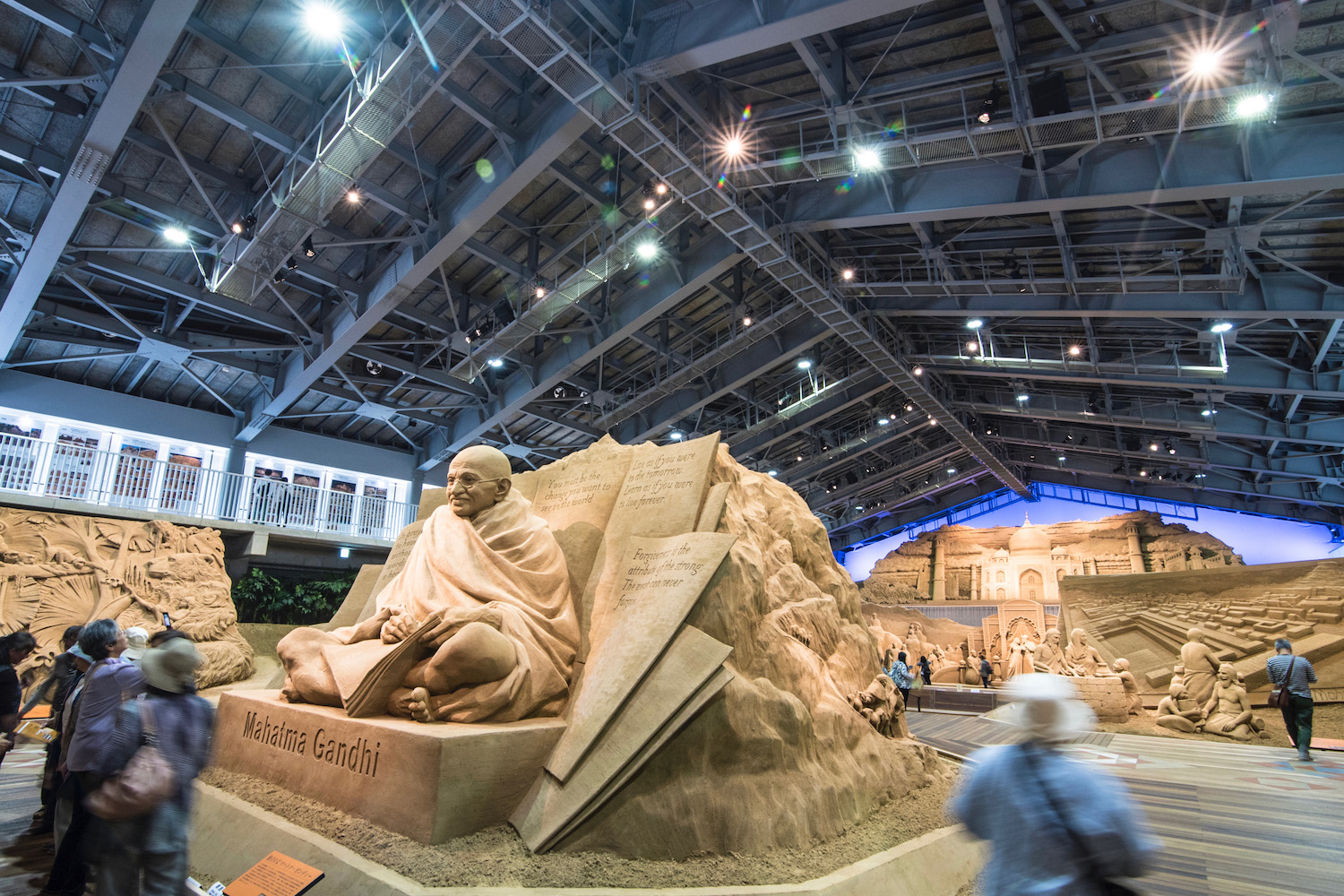 The Tottori Sand Dunes, however, are not the only game in town here. Just to their sits sits the Uradome Coast, which is another place to feel the special vibe of off the beaten path Japan. Tottori also sits near the town of Kurayoshi, home to a quirky Pear Museum and the so-called White Walled Warehouses, and gateway to Mitokusan Sanbutsu-ji temple, one of my favorite hikes I've ever done in Japan.
Mt. Daisen
Speaking of hiking in Japan, the trail that leads up to the 1,700m summit of Mt. Daisen is nothing to sneeze at. Known as locally as "Hoki Fuji" for its resemblance, from afar, to Japan's most famous mountain, Mt. Daisen is as beautiful from ground-level as it is looking down from the top, from where you can see the city of Yonago—and on a clear day, far beyond it.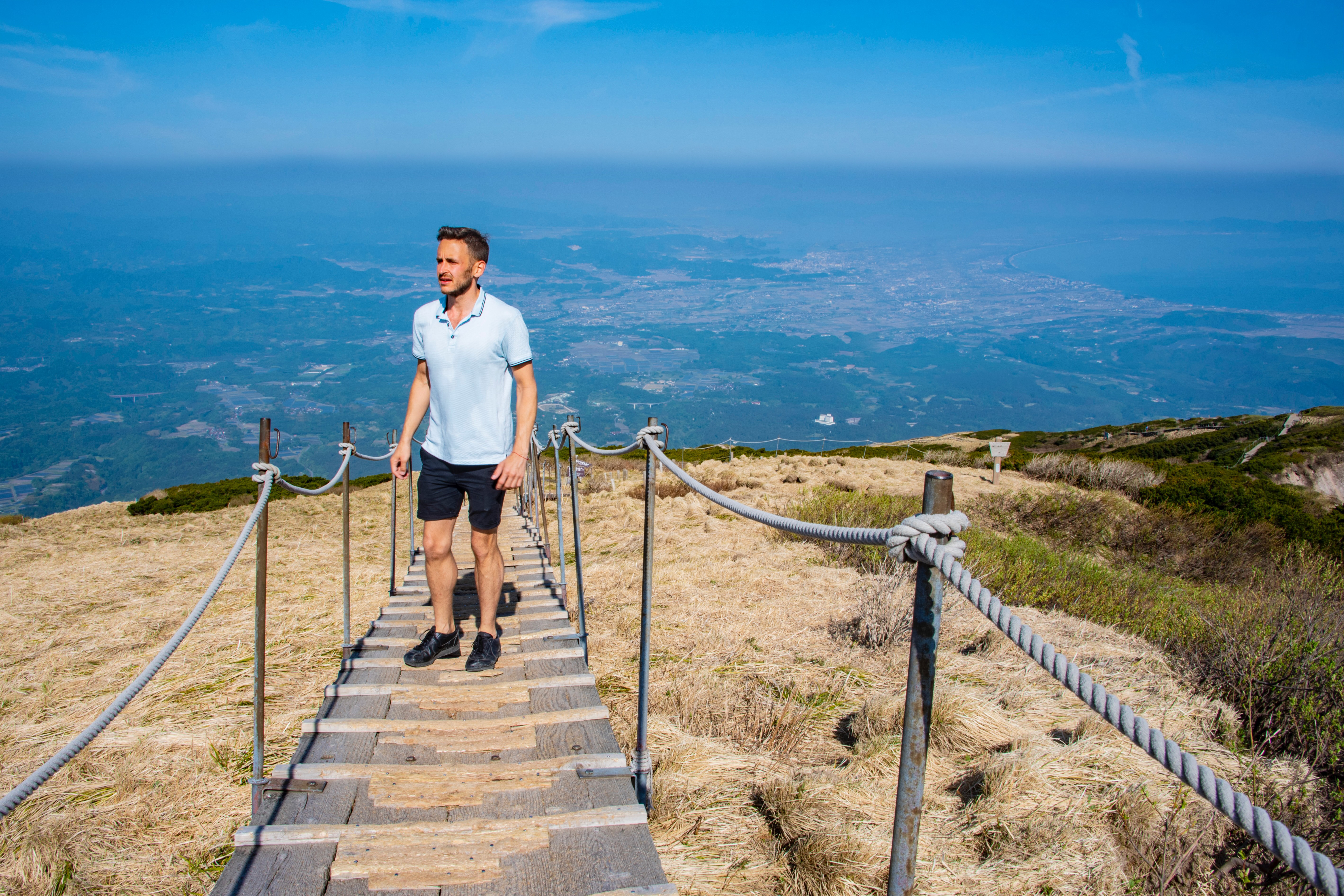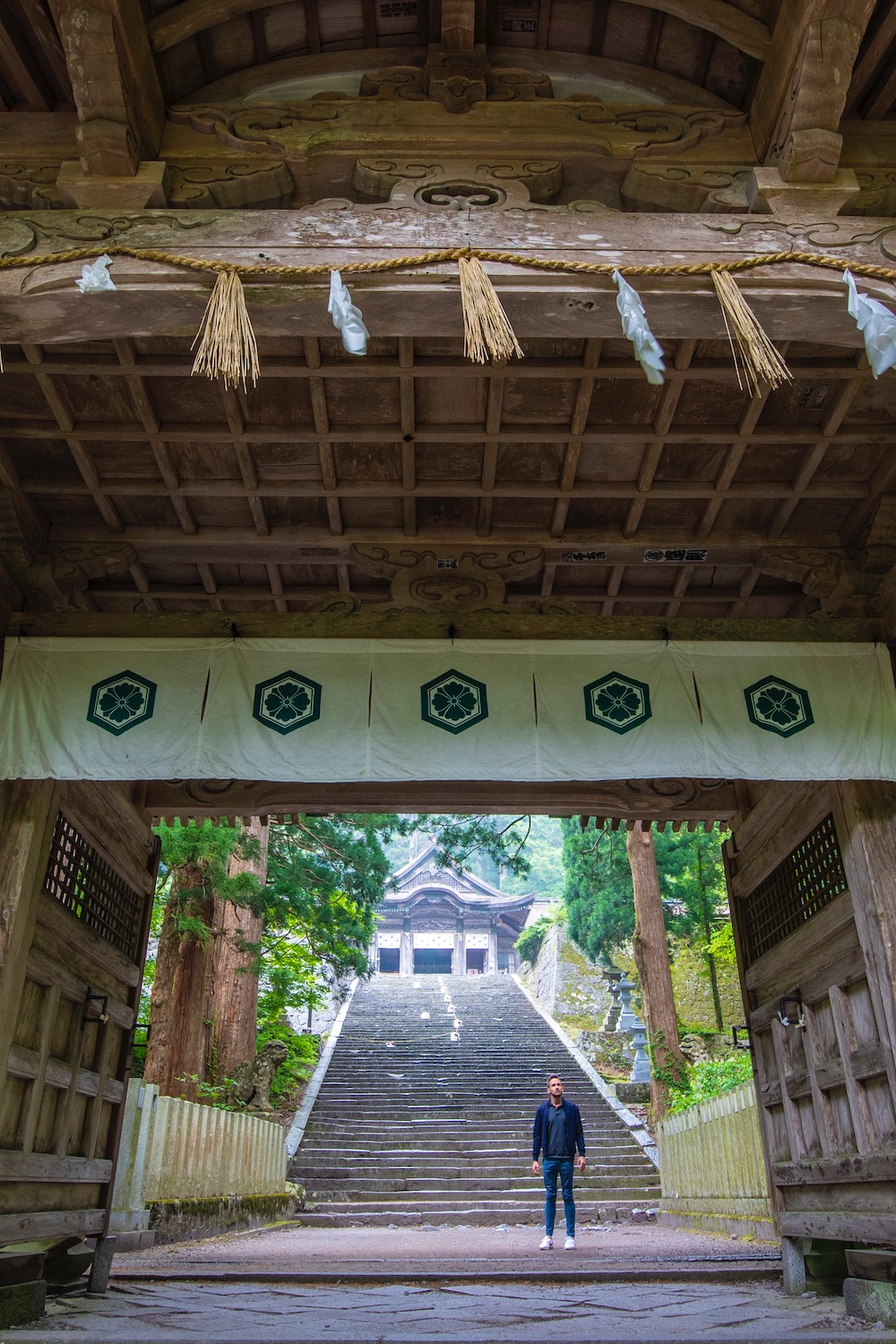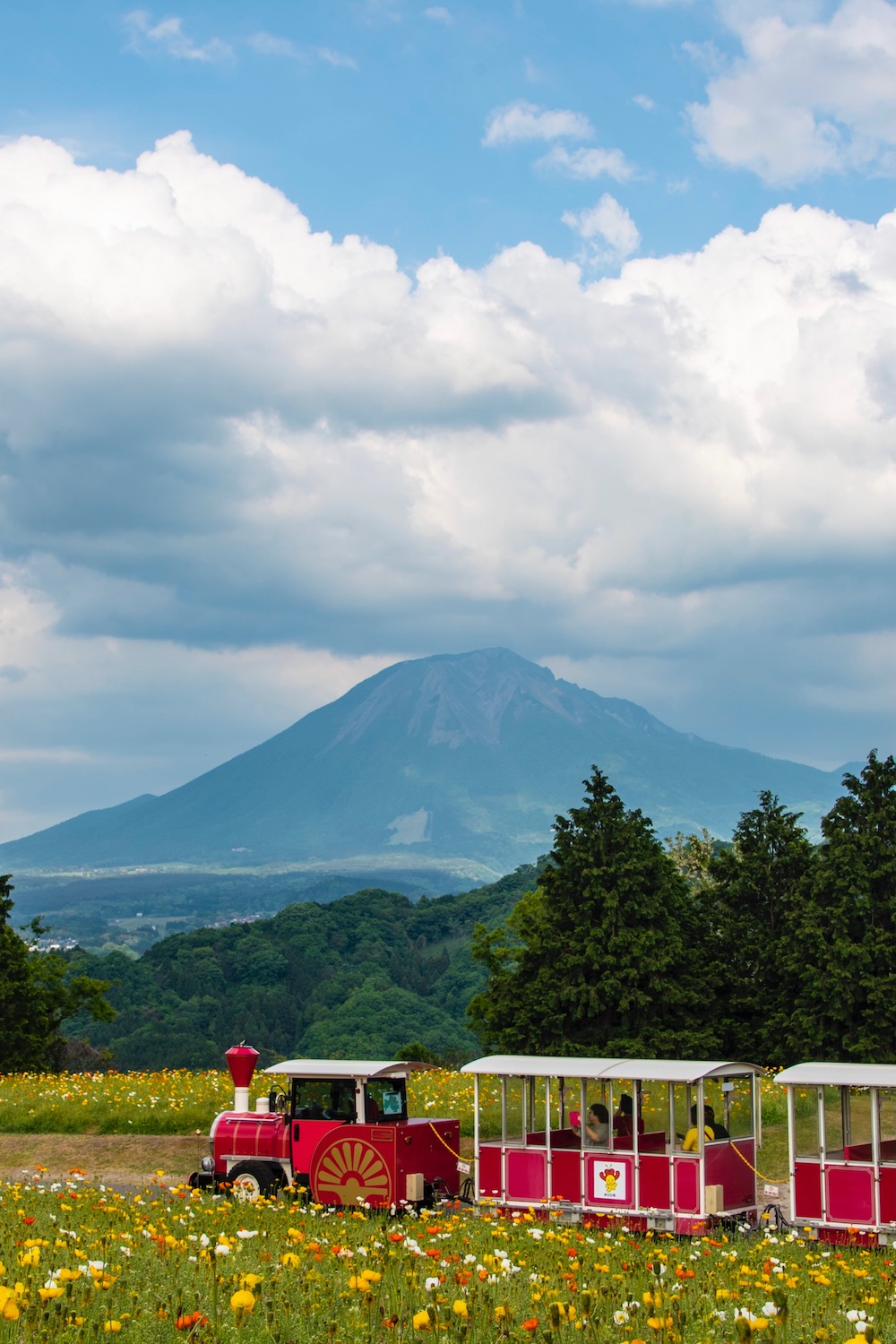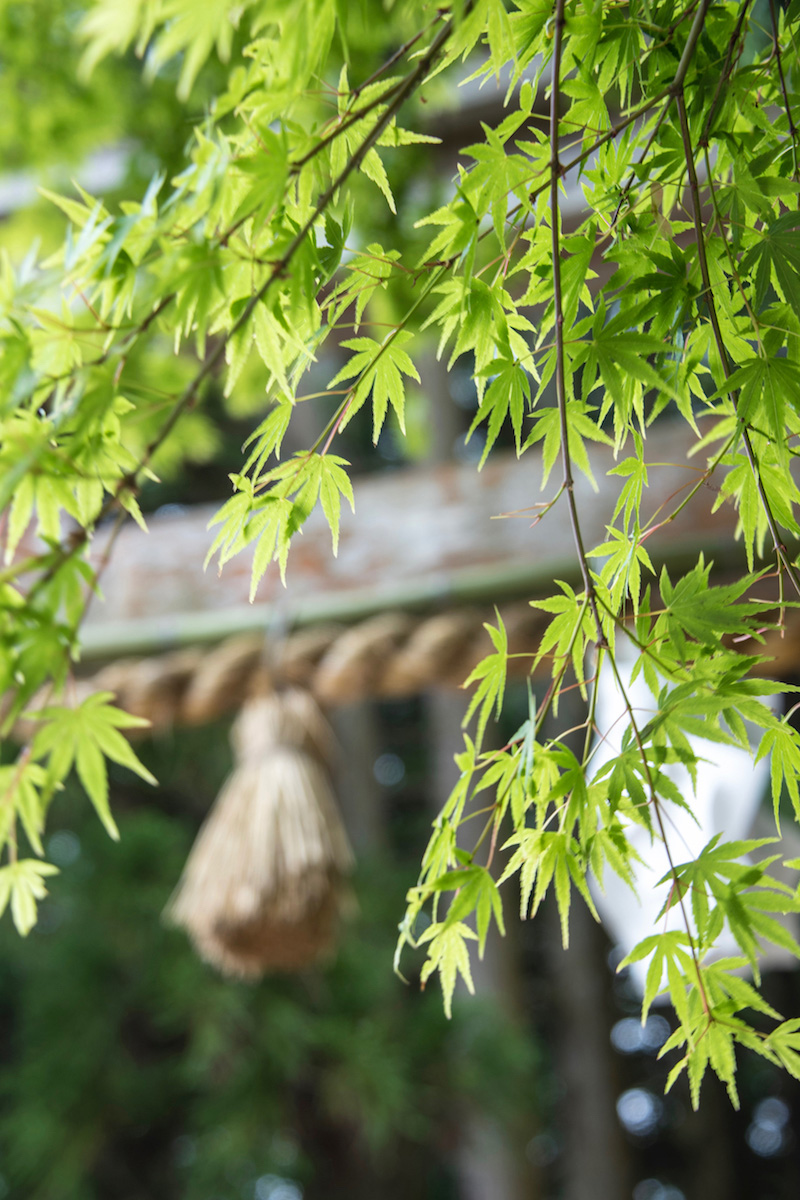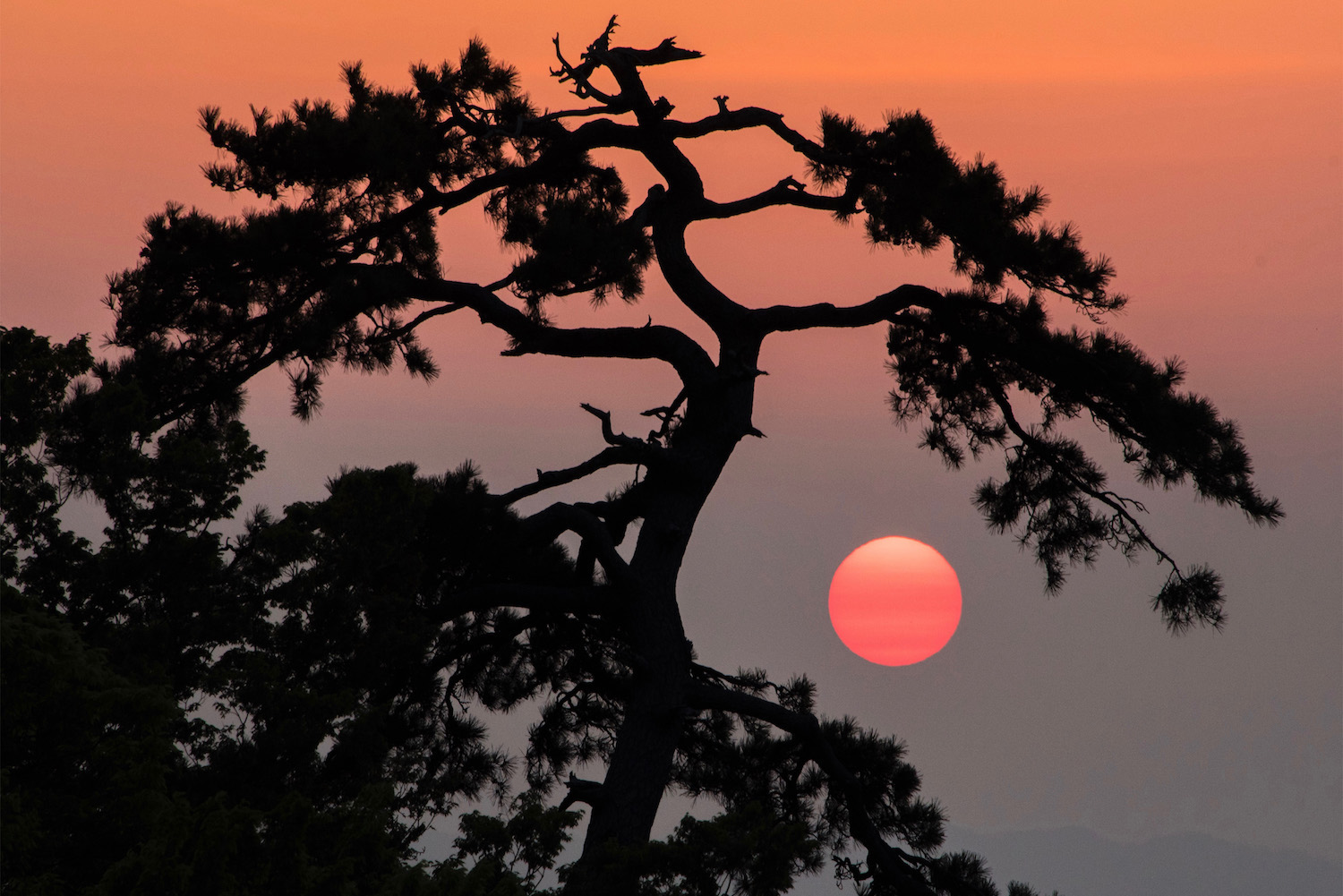 The town of Daisen itself is also the picture of authentic Japan, from a quirky onsen that serves tofu homemade with hot spring water, to the stunning Daisen-ji temple, to myriad smaller hiking trails all around the base of the mountain. Daisen blew me away—I think you'll feel the same.
Oki Islands
There are a few interesting sights in Yonago city, which I've just mentioned. But most travelers will head directly to the port of Sakaiminato, either to explore its unlikely anime connection, or more likely to board a ferry to the remote and unique Oki Islands, whose four inhabited islands are Dogo, Chibu, Ama and Nishino all offer unique and captivating experiences.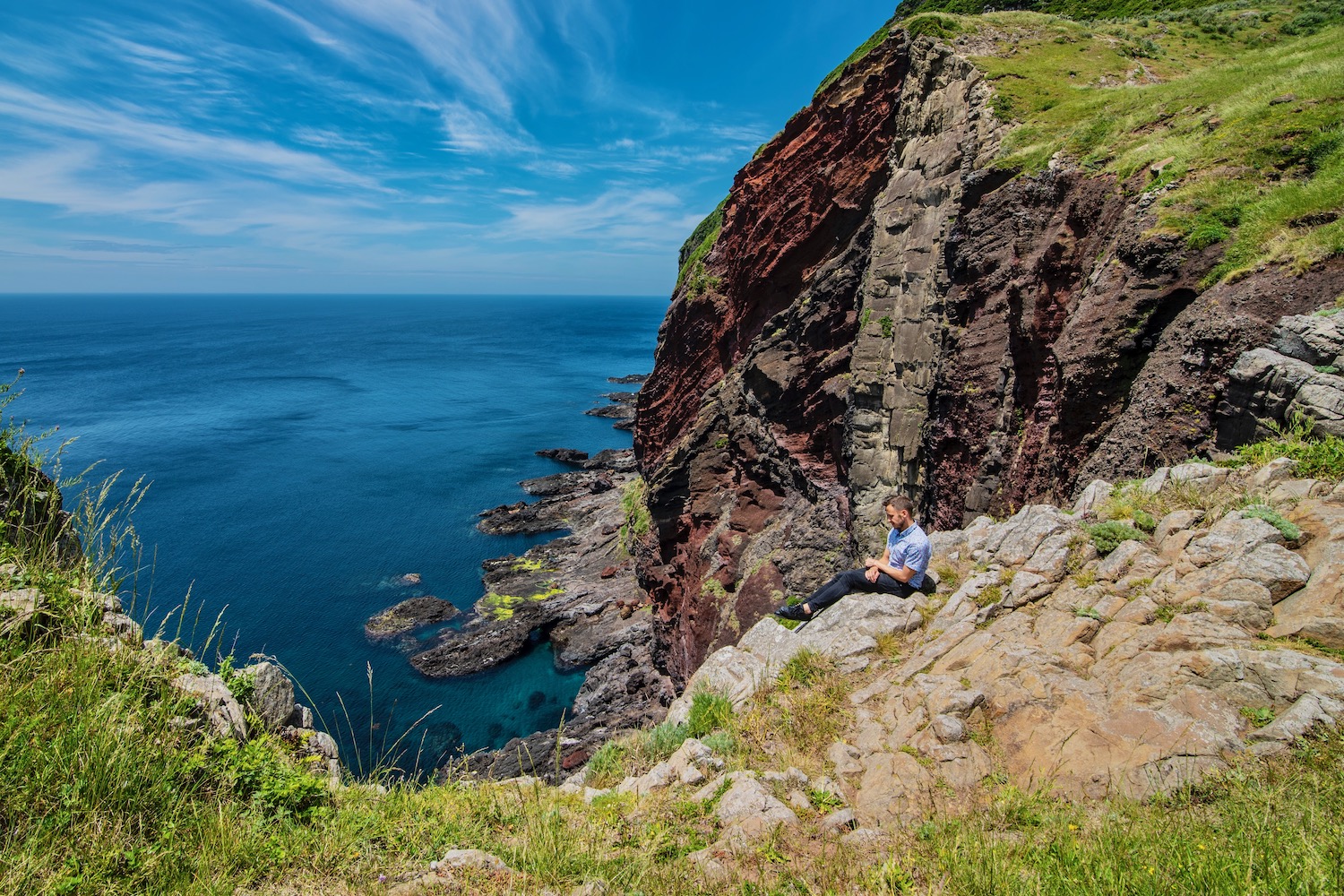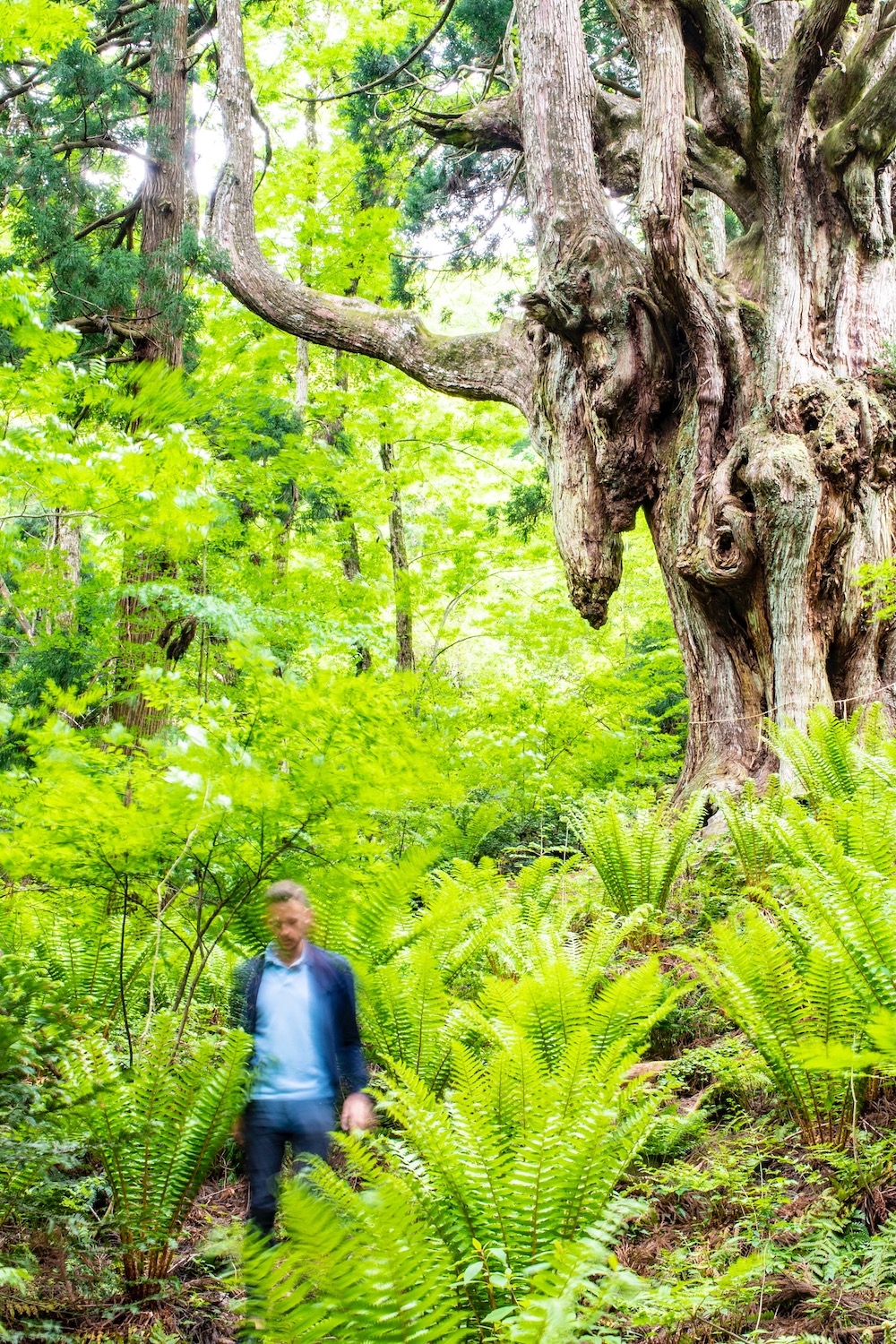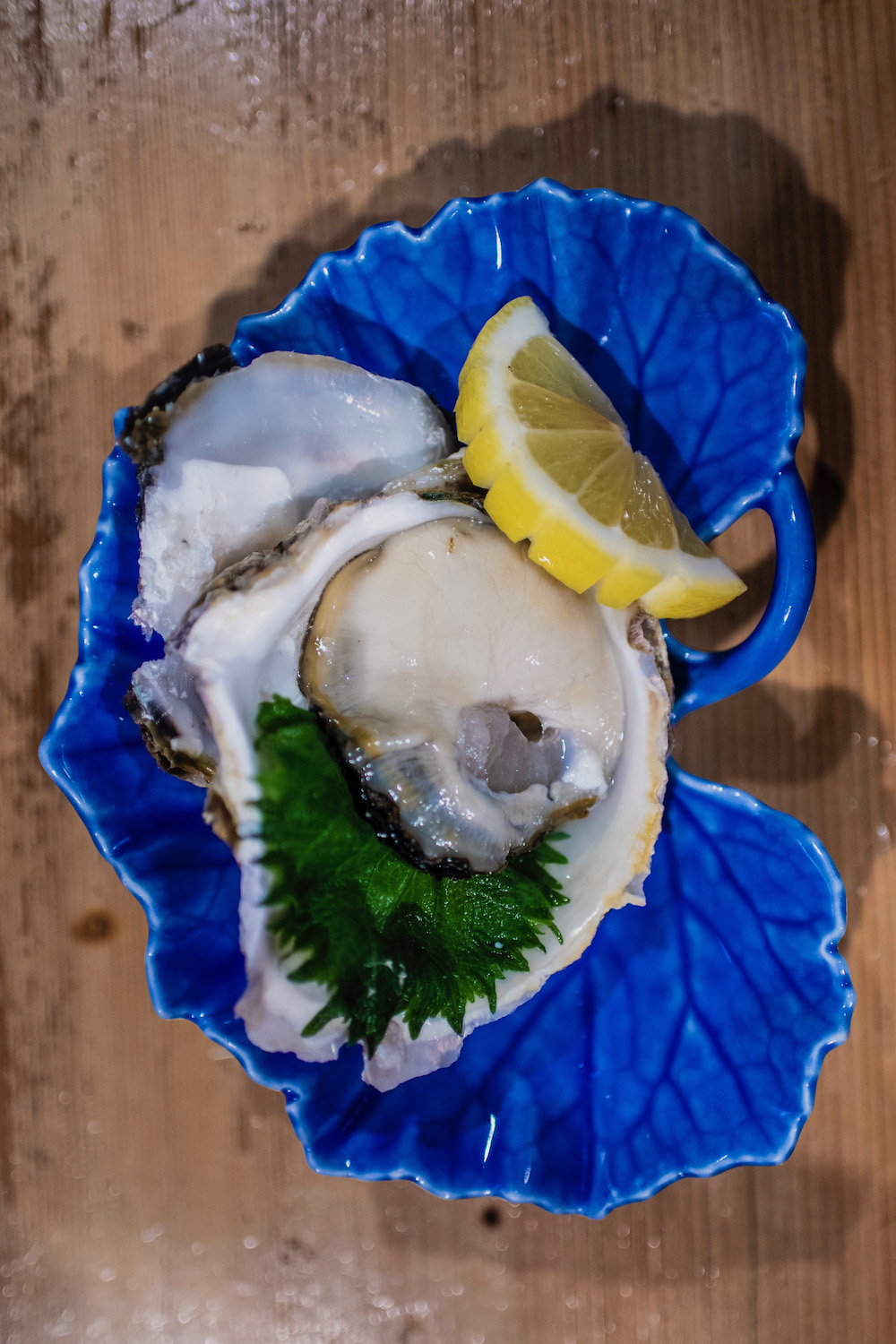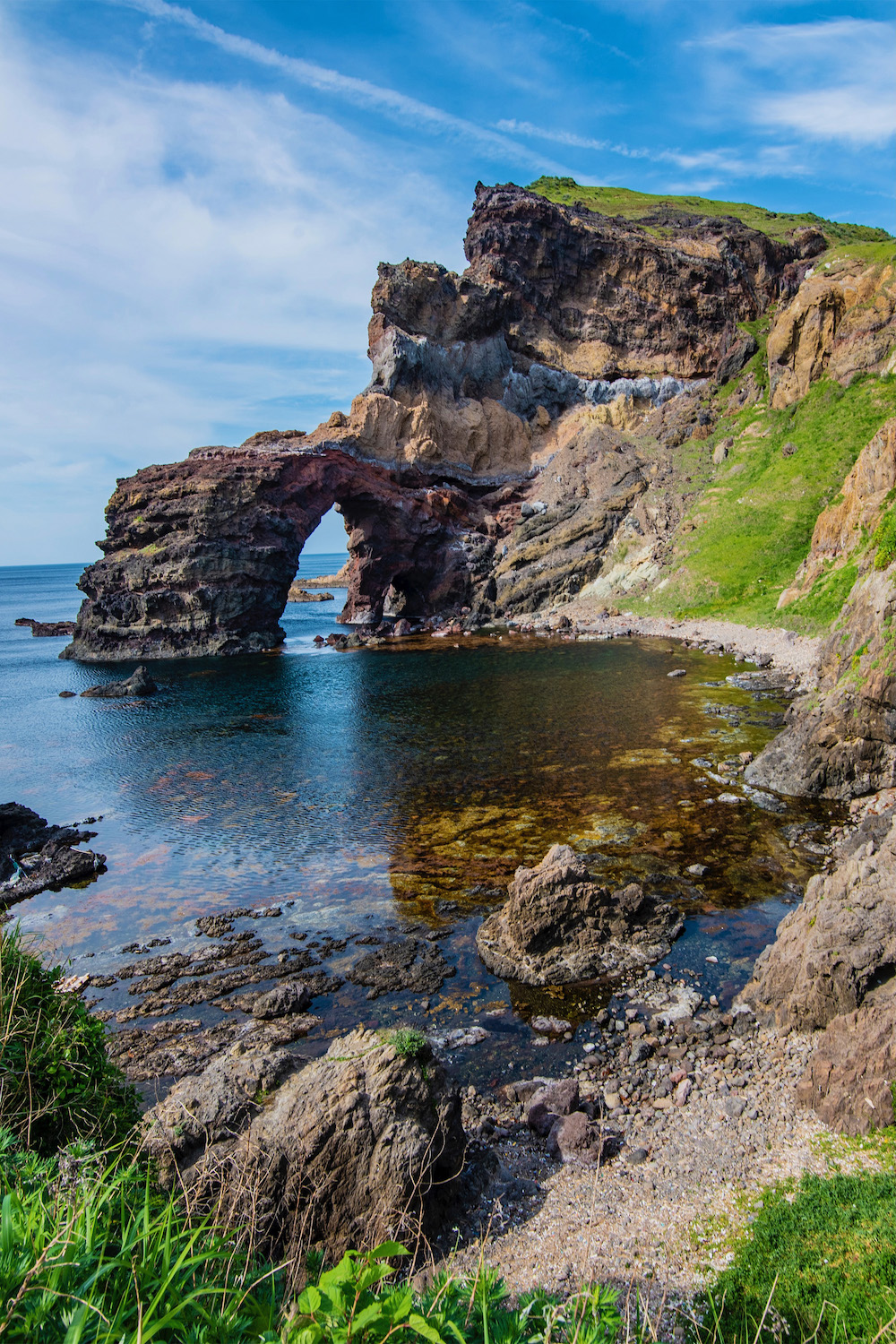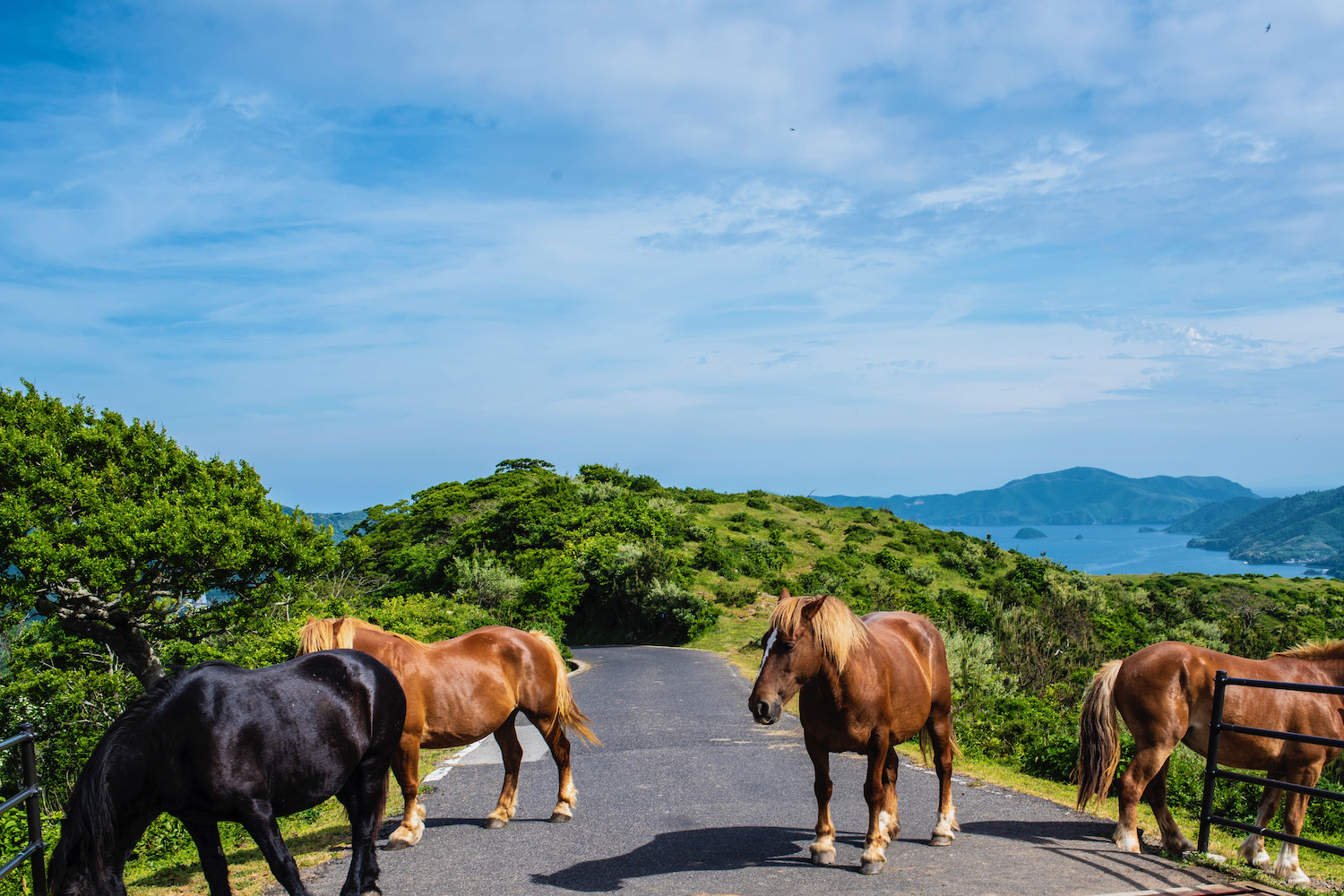 The Okis boast many experiences for those in search of unique Japan, from extremely friendly locals (and, as I found, Japanese from elsewhere in the country who'd come to enjoy the quite atmosphere of the islands), to scenery that, at turns, resembles Ireland more than Japan, to mystical shrines and towering cedar trees, such as the one pictured above.
Adachi Museum of Art
I'll be honest: I don't consider the Adachi Museum of Art to house the best garden in Japan, even if I can appreciate its beauty. The sheer crowding of its ground, where I saw more gaijin in a few hours than I did during the entire rest of my time in San'in, contribute to my assessment therein.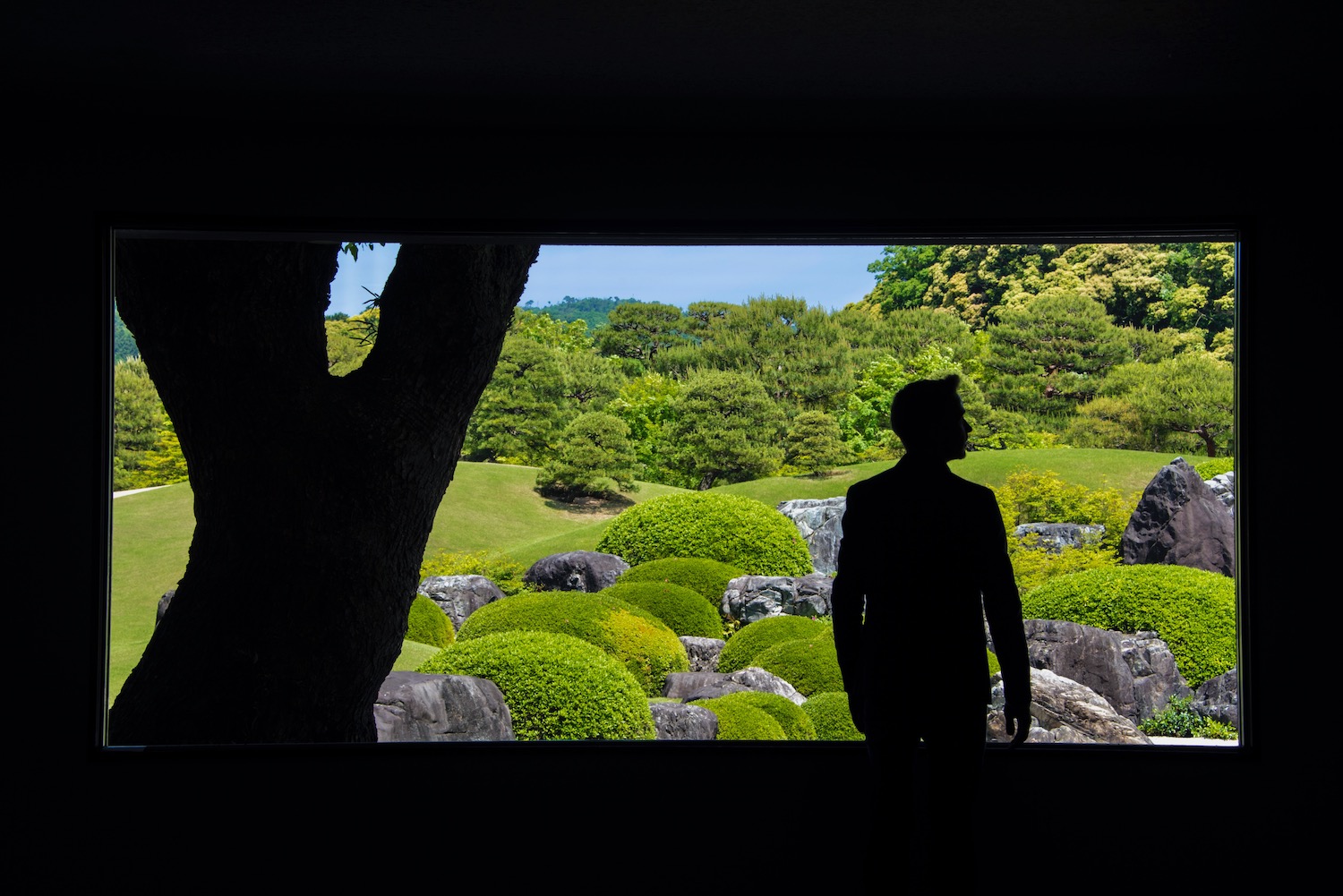 Of course, there are plenty of other ways to experience traditional Japan in and around the museum. Right next door, in fact, at Yasugibushi Theater, you'll find a theatre dedicated to the stunning (by dying) song-and-dance performance of the same name. Yasugi, like Kyoto, is also home to its own Kiyomizu-dera temple. In Yasugi city itself, meanwhile, I had one of the best and most authentic soba meals of my life.
Matsue Castle
Likewise, while I would stop short of naming Matsue Castle as being among the best castles in Japan, it's certainly one of the architectural highlights of San'in, in no small part due to adjacent Shiomi Nawate Samurai street. The southern suburbs of Matsue city, which is the capital of Shimane prefecture, are also home to the oft-overlooked (but stunning) Komasu Shrine.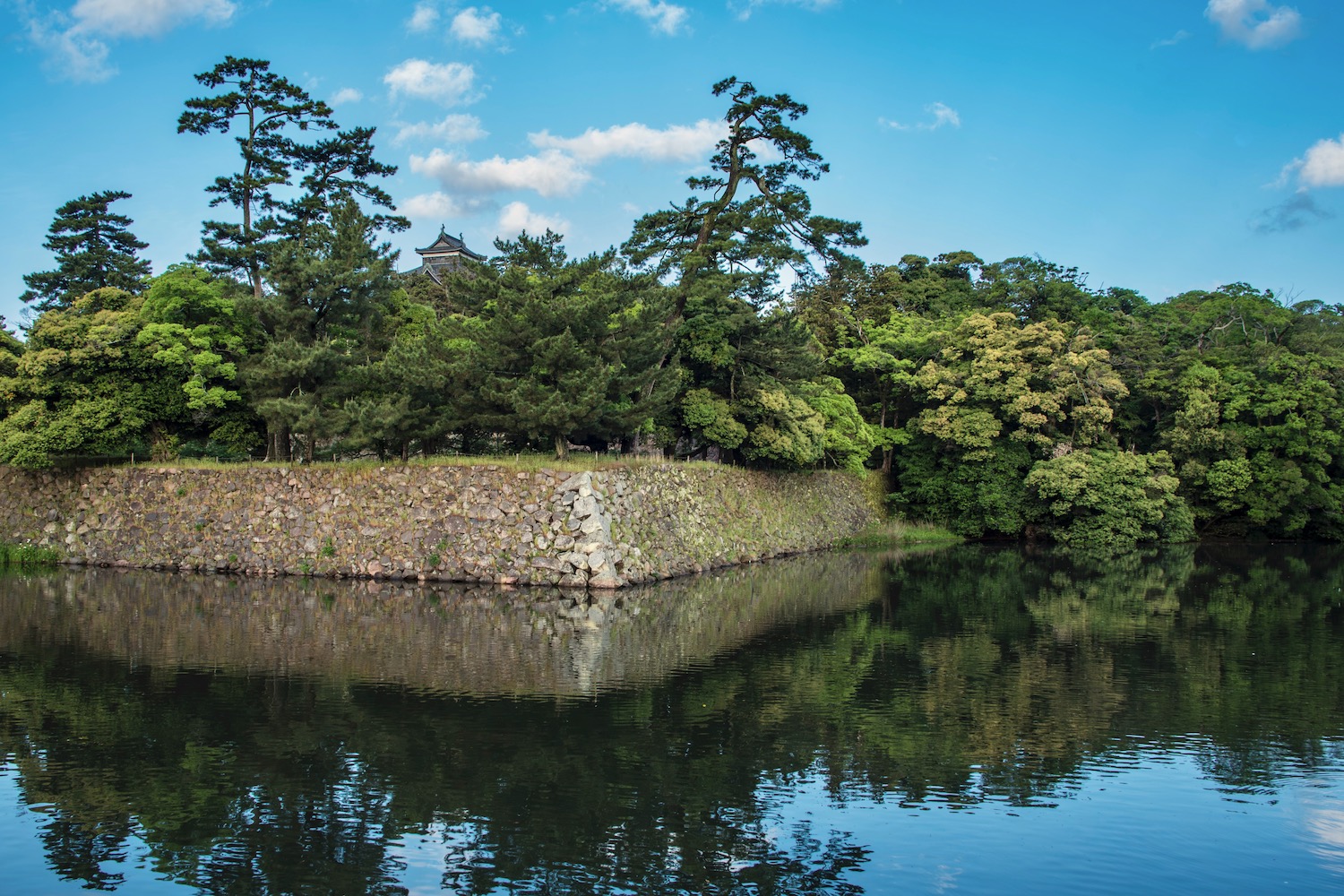 Watching sunset behind a pine-covered island oin Lake Shinji, which sits just to the west of the city center, definitely won't feel like you're too far off the beaten path, since dozens of local photographers flock there every night. Even still, walking just a couple streets away from the viewpoint in any direction take you to places where you'll feel delightfully alone.
Izumo Shrine
When it comes to Shinto shrines in Japan, the one in Izumo is the most famous, now and arguably throughout history. However, I'd urge you to temple your expectations going in. While the structure itself is magnificent, it was probably the second-most crowded place I visited in San'in, after the aforementioned Adachi Museum of Art.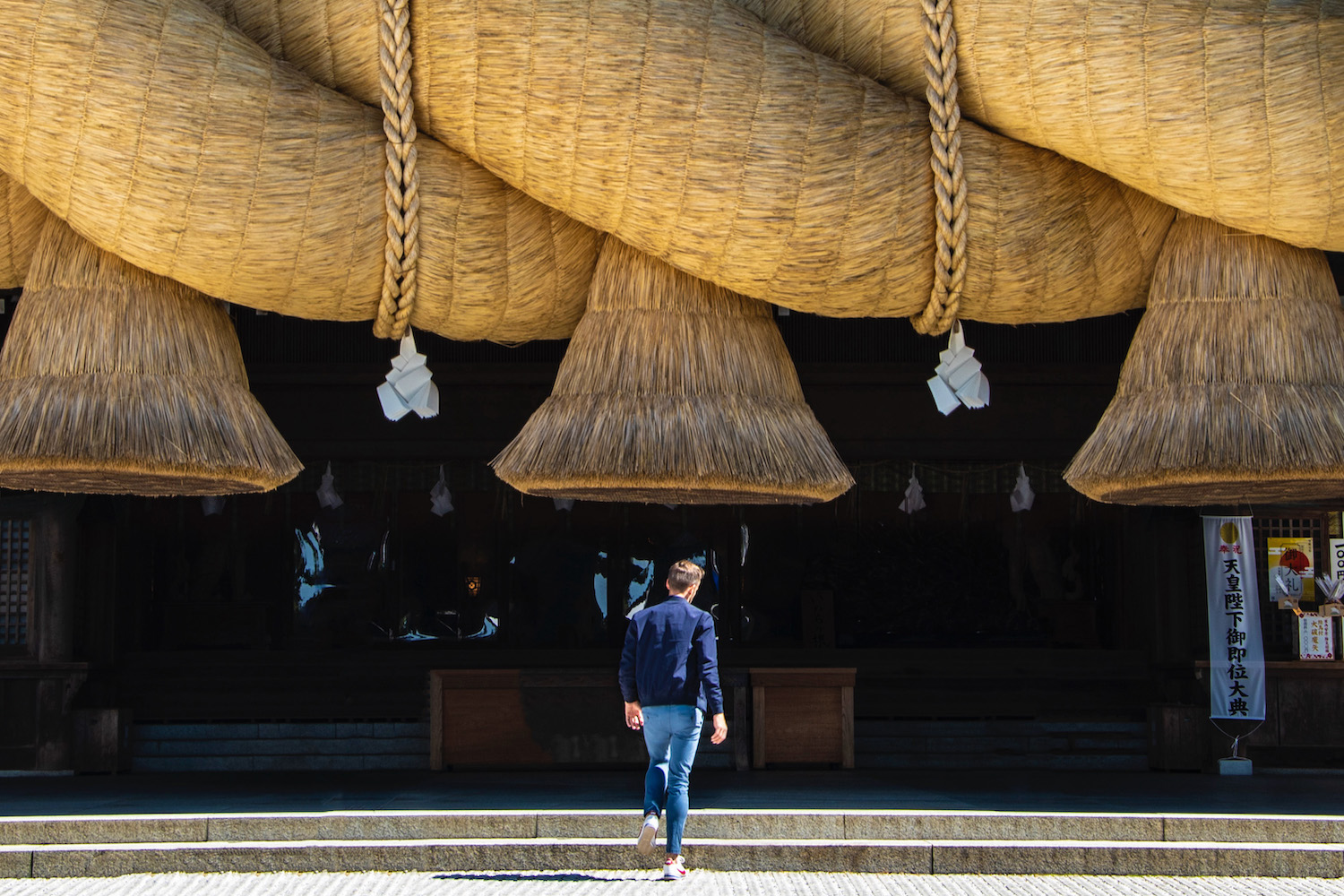 Thankfully, there are plenty of other authentic Japan experiences in and around Izumo. In particular, the former silver mining community of Iwami Ginzan is a fascinating half-day trip, whether you go down into the mine shaft itself, or simply enjoy the picturesque quietude of the beautiful town.
Tsuwano
I've visited my share of small towns in Japan, but I can safely say that Tsuwano is my favorite, at least as of right now. Located in the mountains of Shimane prefecture approximately halfway between Masuda and Yamguchi city, Tsuwano is famous (among other reasons) for the koi that swim in its immaculately clean drainage gutters.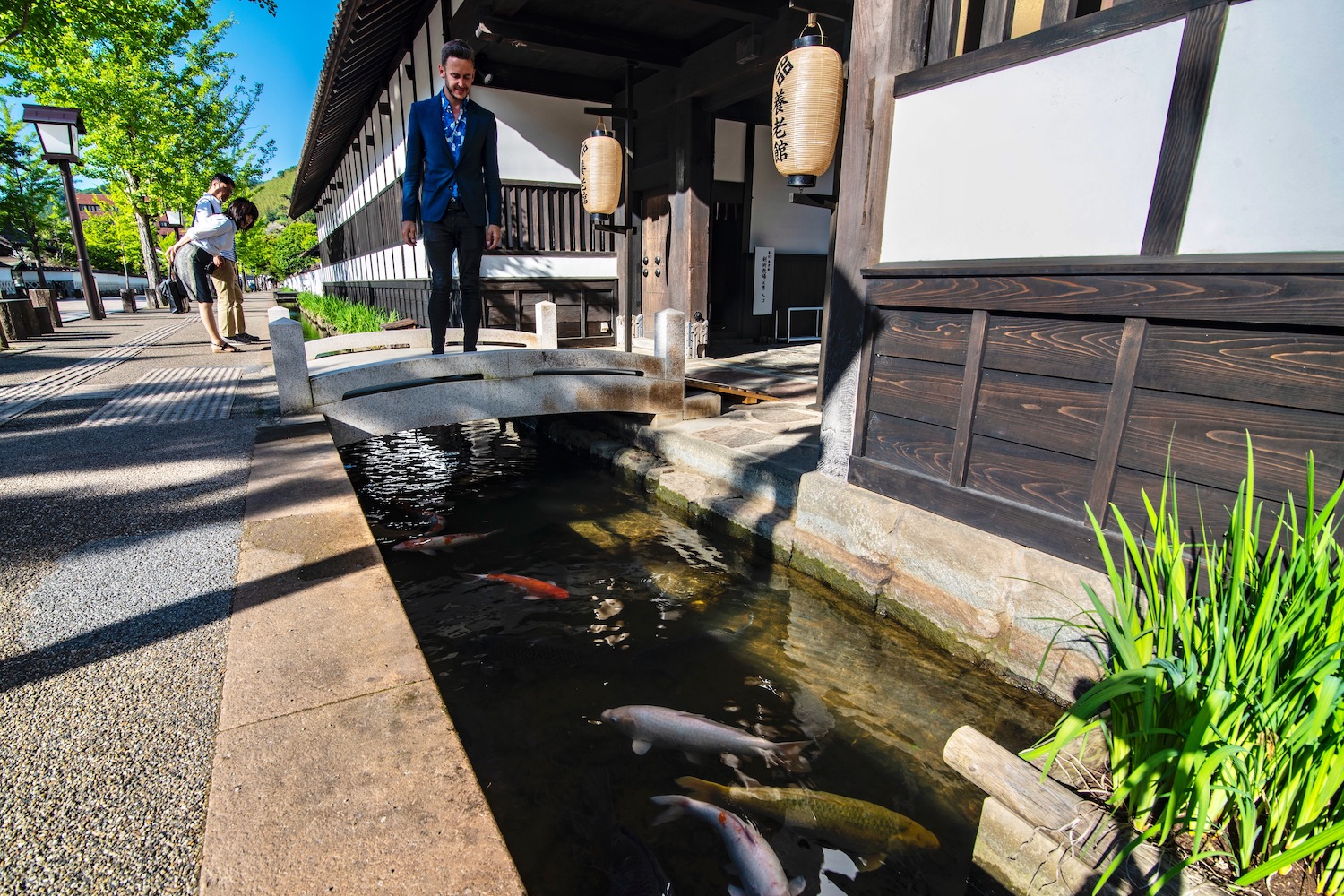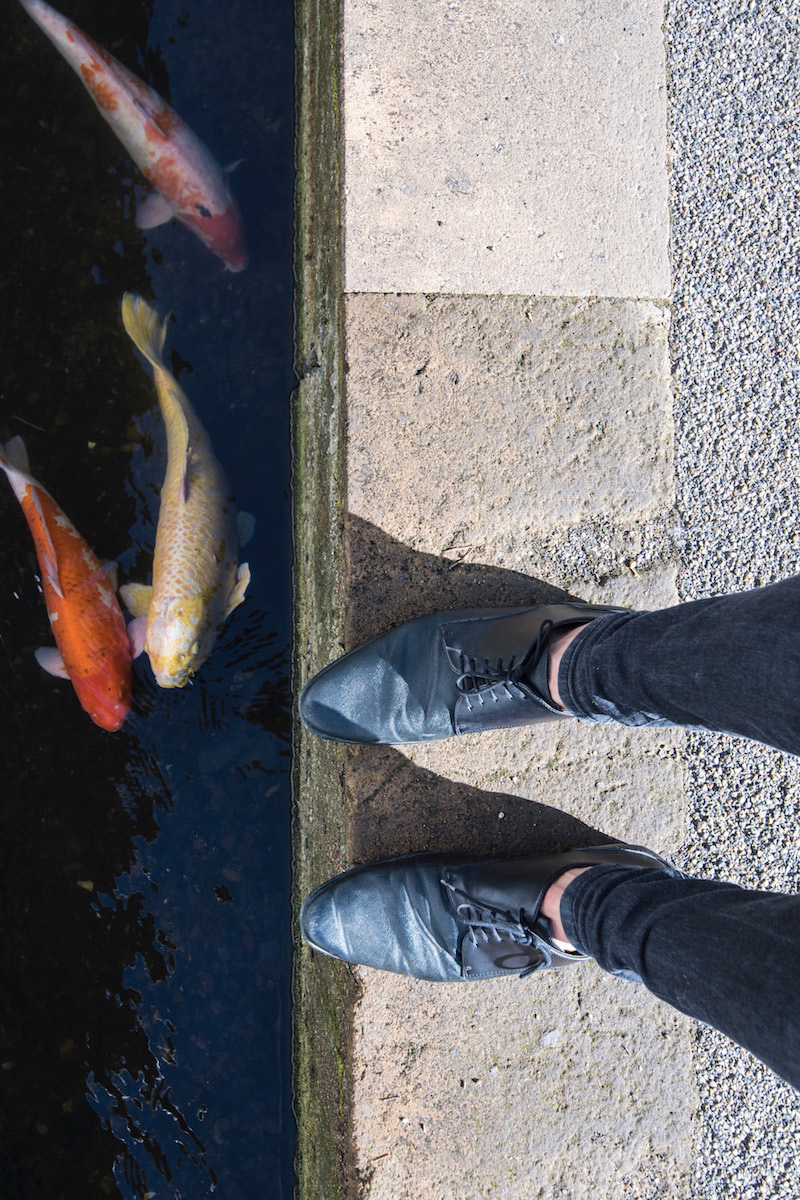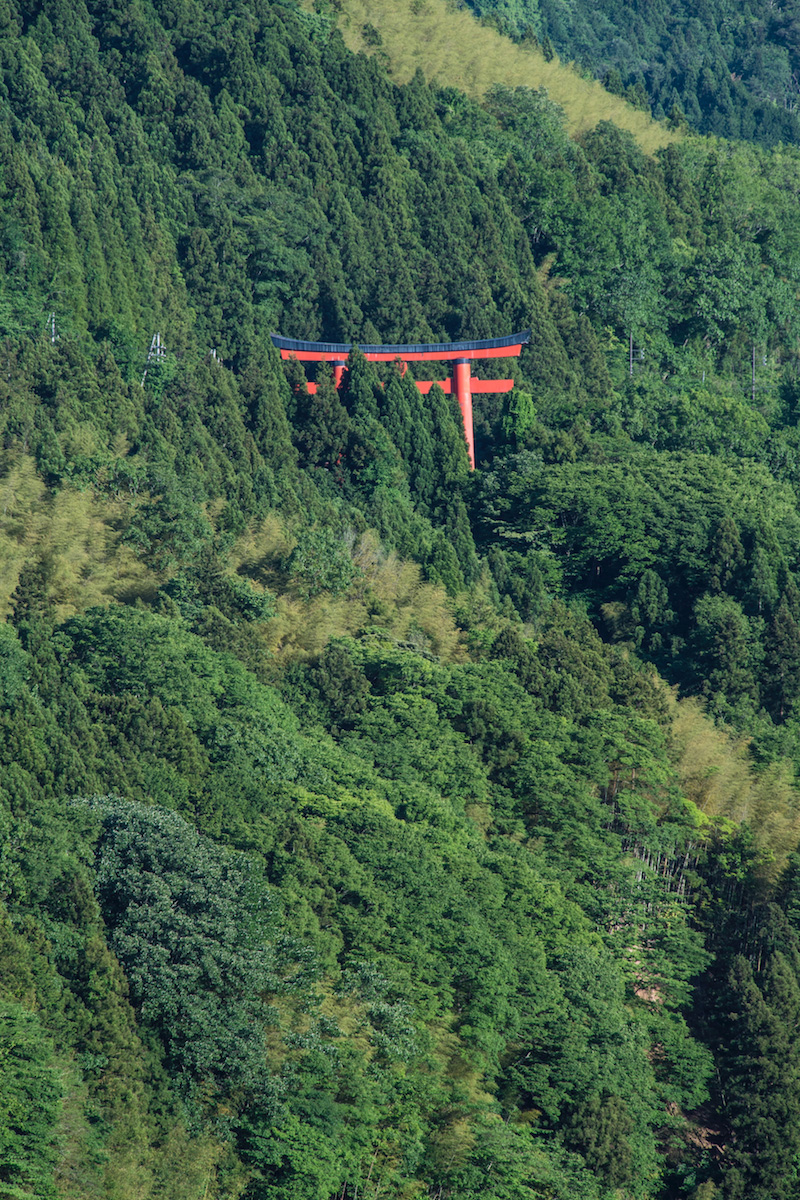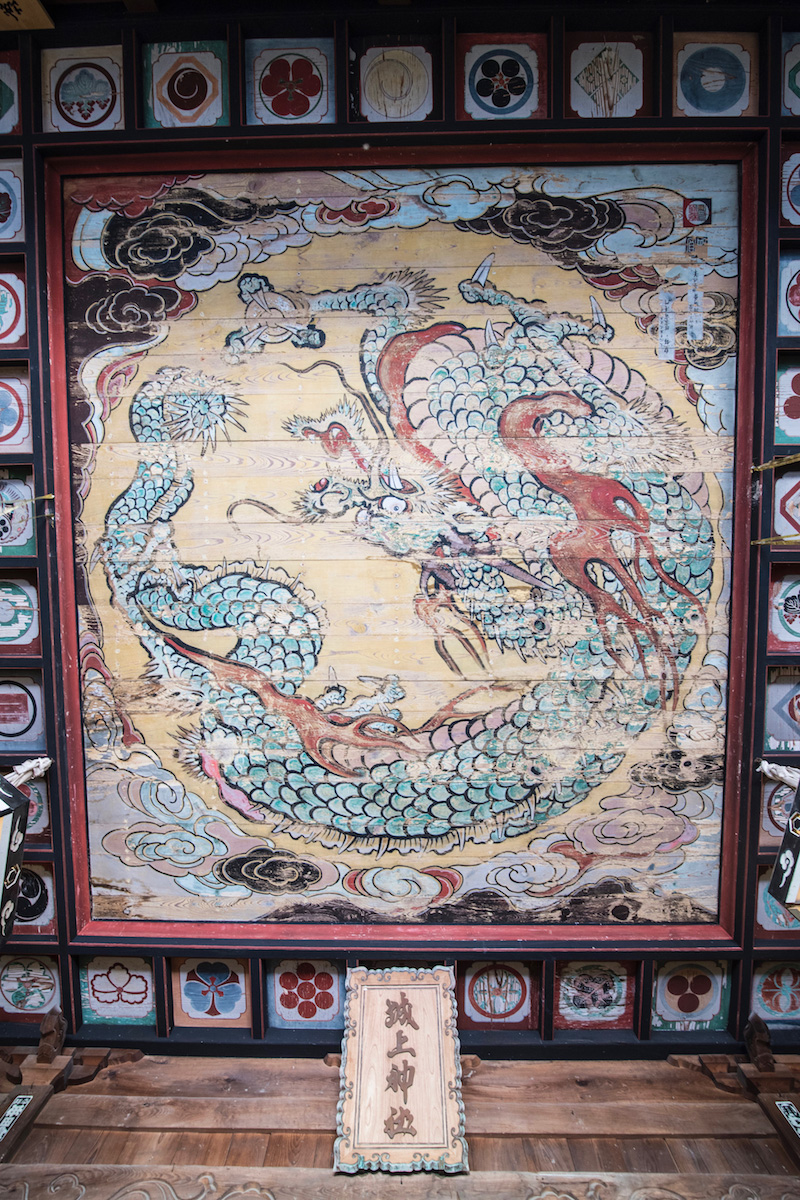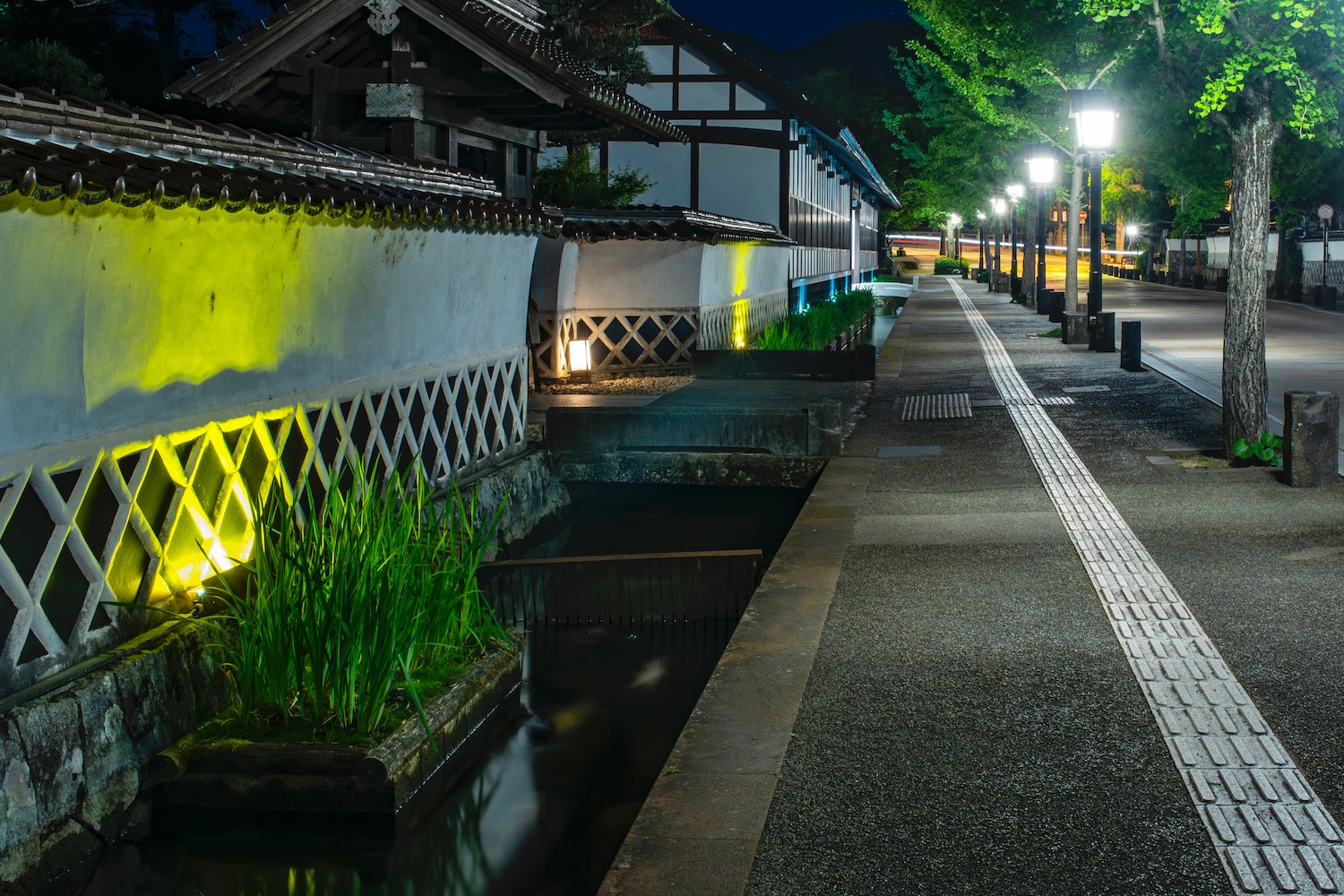 There are plenty of other aspects of unique Japan here too, whether you climb to the ruins of Tsuwano Castle, stay in an authentic ryokan (as I did—I'll name it in a few paragraphs!) or stroll along a ginkgo-lined Samurai street. Tsuwano is also home to the unique washi paper craft tradition.
Motonosumi Inari Shrine
If you're on the hunt for Japan red gates right along the sea (and not the more famous, but dare I say less scenic, orange ones in Kyoto), you're looking for Motonosumi Inari, on the northern coast of Yamaguchi prefecture. Although this place is relatively modern, having been built in 1955, there's no other way to put it: A shrine built right on the Sea of Japan is a sight whose beauty can't be minimized.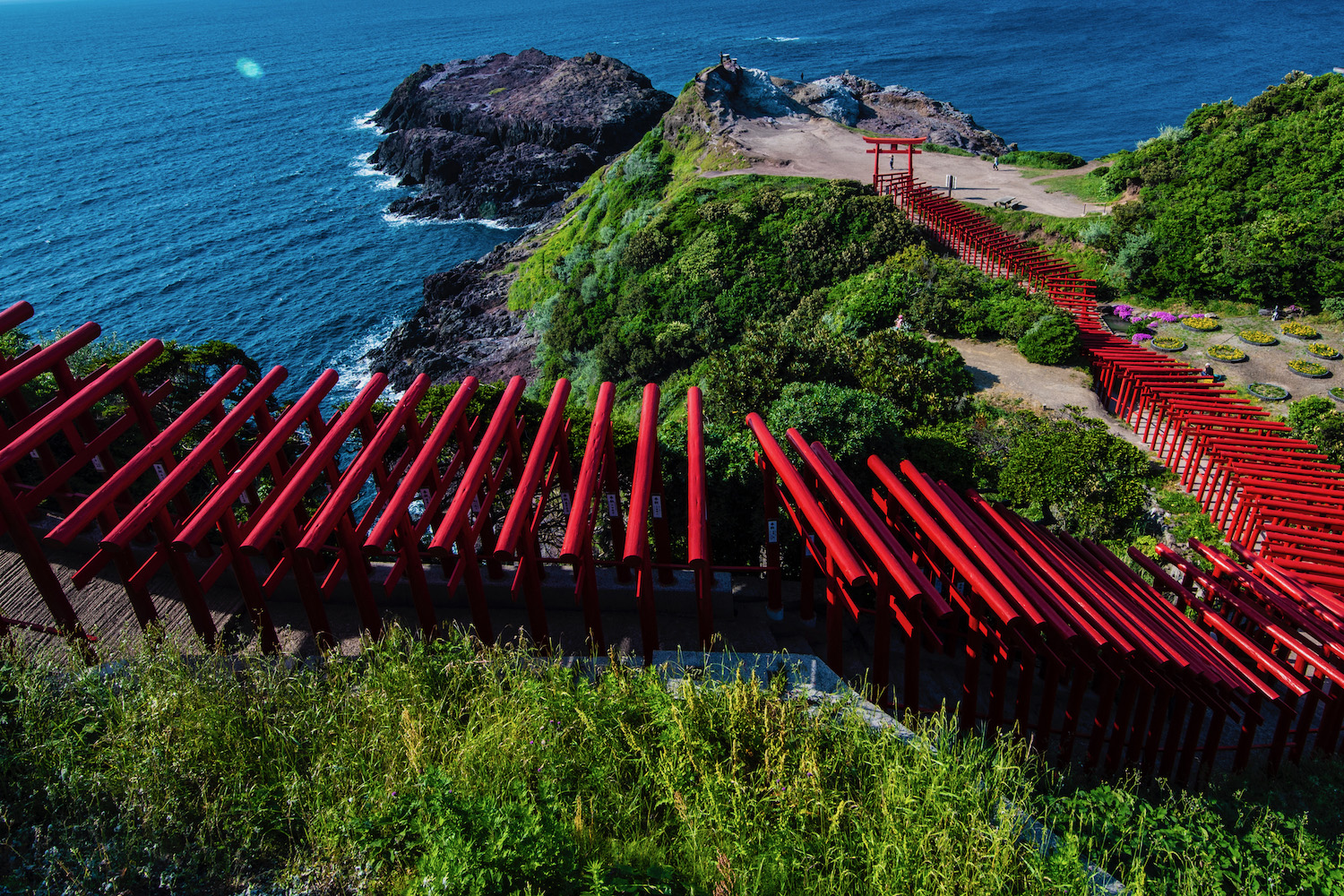 Considering that you will likely need a car to come here (more on why in a few paragraphs), a sojourn to the shrine is a good excuse to explore even more of off beaten path Japan. For nature-minded travelers, this might include the Beppu Benten "blue pond" just north of Yamaguchi city or the Yuya Rice Terraces not far from the shrines, while cultural travelers will appreciate the former Samurai town of Hagi.
Shimonoseki
Most travelers who head to Shimonoseki (and there aren't many) visit the westernmost, southernmost city of Honshu island to try toxic Fugu sushi. There's a whole lot more here to discover, however, and I say that as someone who initially wasn't sure what to think of the place, or Japan off the beaten track more generally.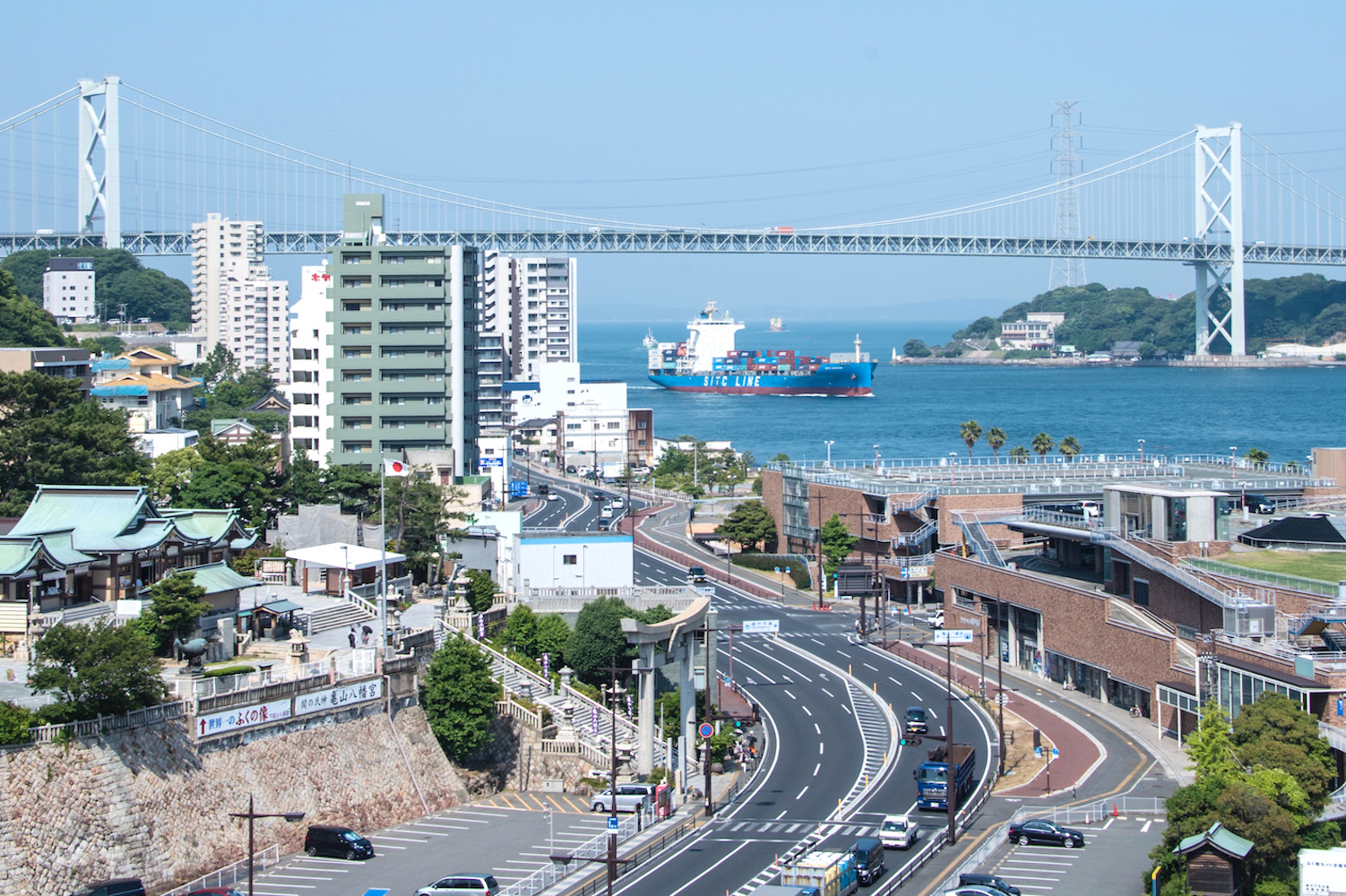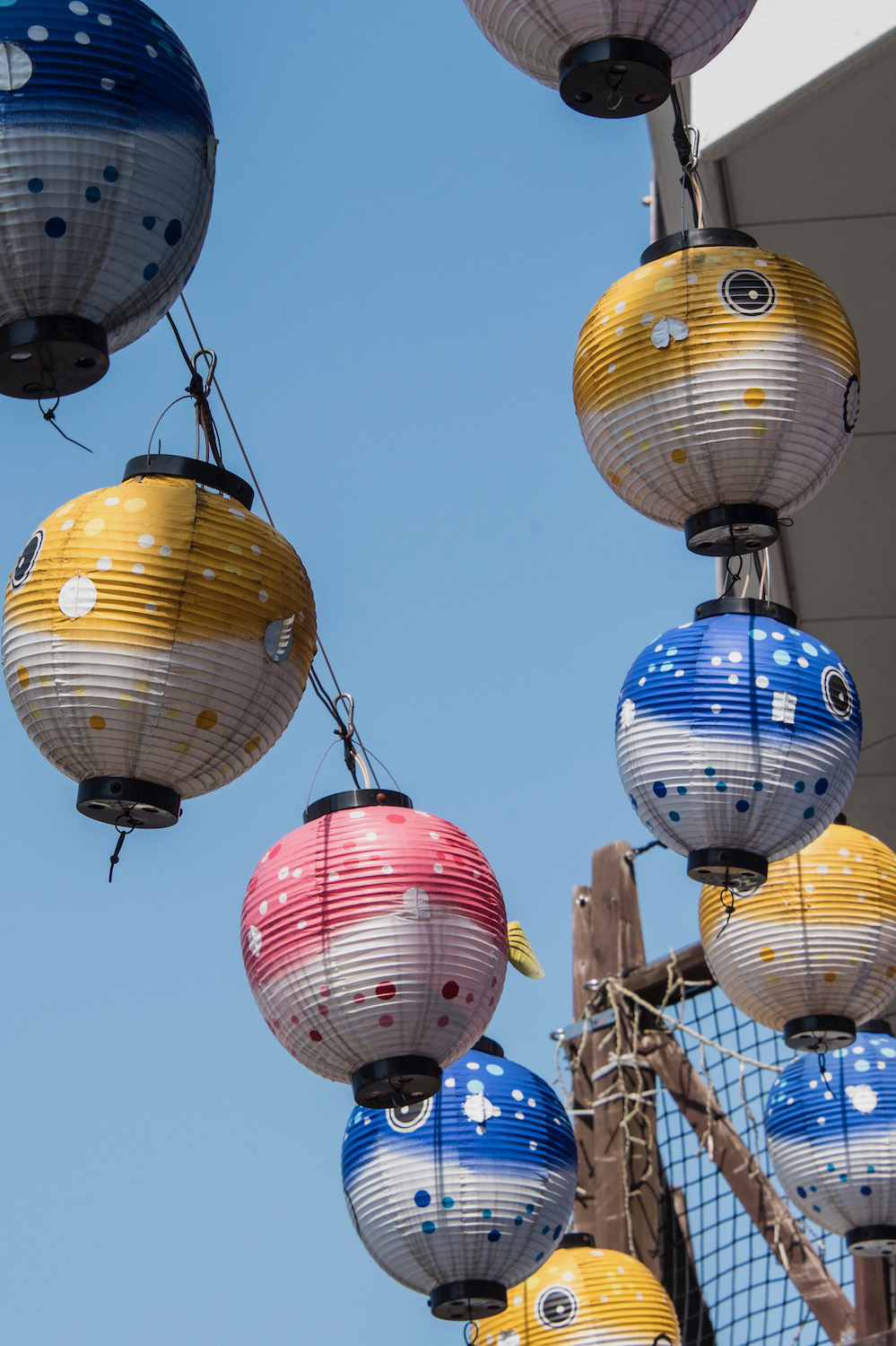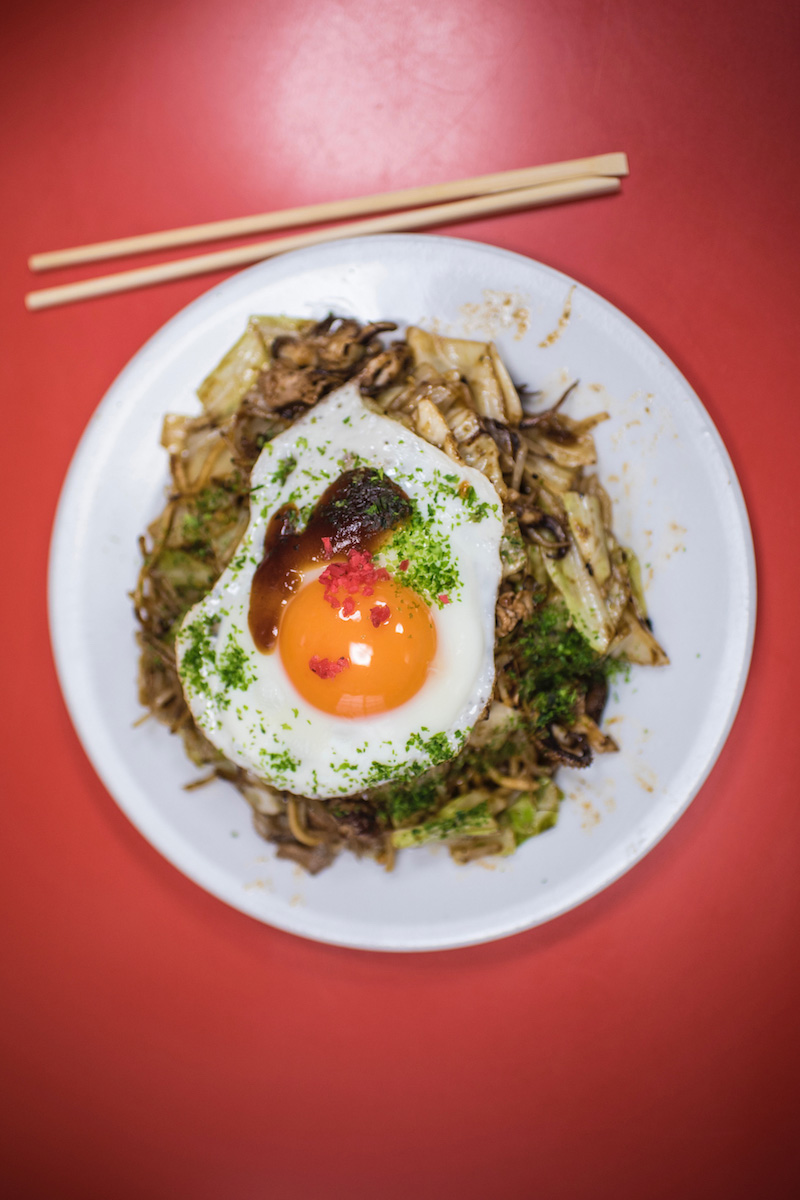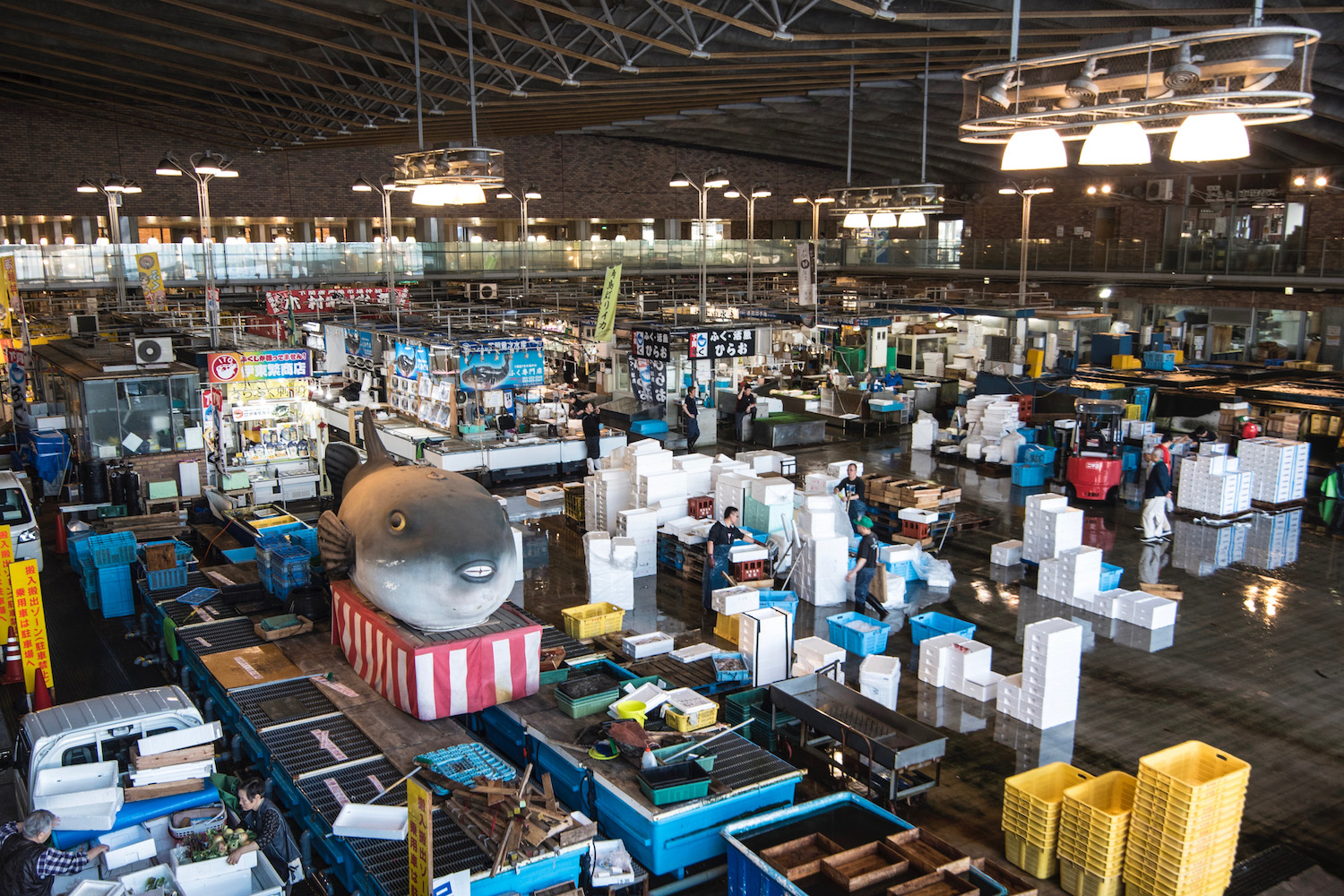 Within the city limits, there's plenty of authentic Japan, with my favorite being the well-preserved Samurai district of Chofu and the panorama of the city from Hinoyama Park. Outside the city limits, the water under the Tsunoshima Ohashi bridge is some of the most beautiful I've ever seen in Japan, though if you want to visit this destination you'd better have a car.
San'in Practical Matters
When to Visit San'in
As is the case for the best time to visit Japan in general, San'in is special during the cherry blossom (early April) and autumn color (late November-early December) seasons. However, because sakura and koyo viewing can often prioritize the seasonal spectacle over a particular destination itself, I'd recommend coming to San'in during the month of May, when beautiful spring weather is still present, but crowds and distractions are at a minimum.
Where to Stay in San'in
Although San'in is the picture of traditional Japan when it comes to Japan and even the sensibility of the people, I've found that accommodation leaves something to be desired. In large cities like Tottori, Yonago and Matsue, I stayed in business hotels like Hotel Resh, Super Hotel and Dormy Inn Express, respectively. I did manage to find some cute ryokans (like Kusuburu House in the Oki Islands and Wakasagi no Yado in Tsuwano), though these were unfortunately more the exception than the rule.
How to Get Around San'in
For the majority of destinations in San'in, the aptly-named JR San'in Line (and local buses) is a perfectly fine way of navigating between them. However, there are a few destinations where renting a car in Japan is basically the only option: The Oki Islands, where bus schedules are anemic at best; and in Yamaguchi prefecture, where the cost of a round-trip taxi between Nagato Furichi station at Motonosumi Inari shrine is literally the same as renting a car for the entire day. On that note, while driving in Japan can be tedious, the freedom of having a car is ultimately nice. In general, if San'in is the only place in Japan you visit, I don't recommend getting a Japan Rail Pass.
Other Things to Keep in Mind As You Travel San'in
San'in is definitely underrated Japan, but it's also under-visited Japan. This means that in addition to the aforementioned deficiency in hotels, you will frequently encounter situations where you can't speak English. You might occasionally feel out of place or even unwelcome, though not in a hostile way. On a random note, I suffered the worst allergy attack of my life on Nishinoshima in the Oki Islands, I presume because lack of human population has allowed plant life to thrive unchecked.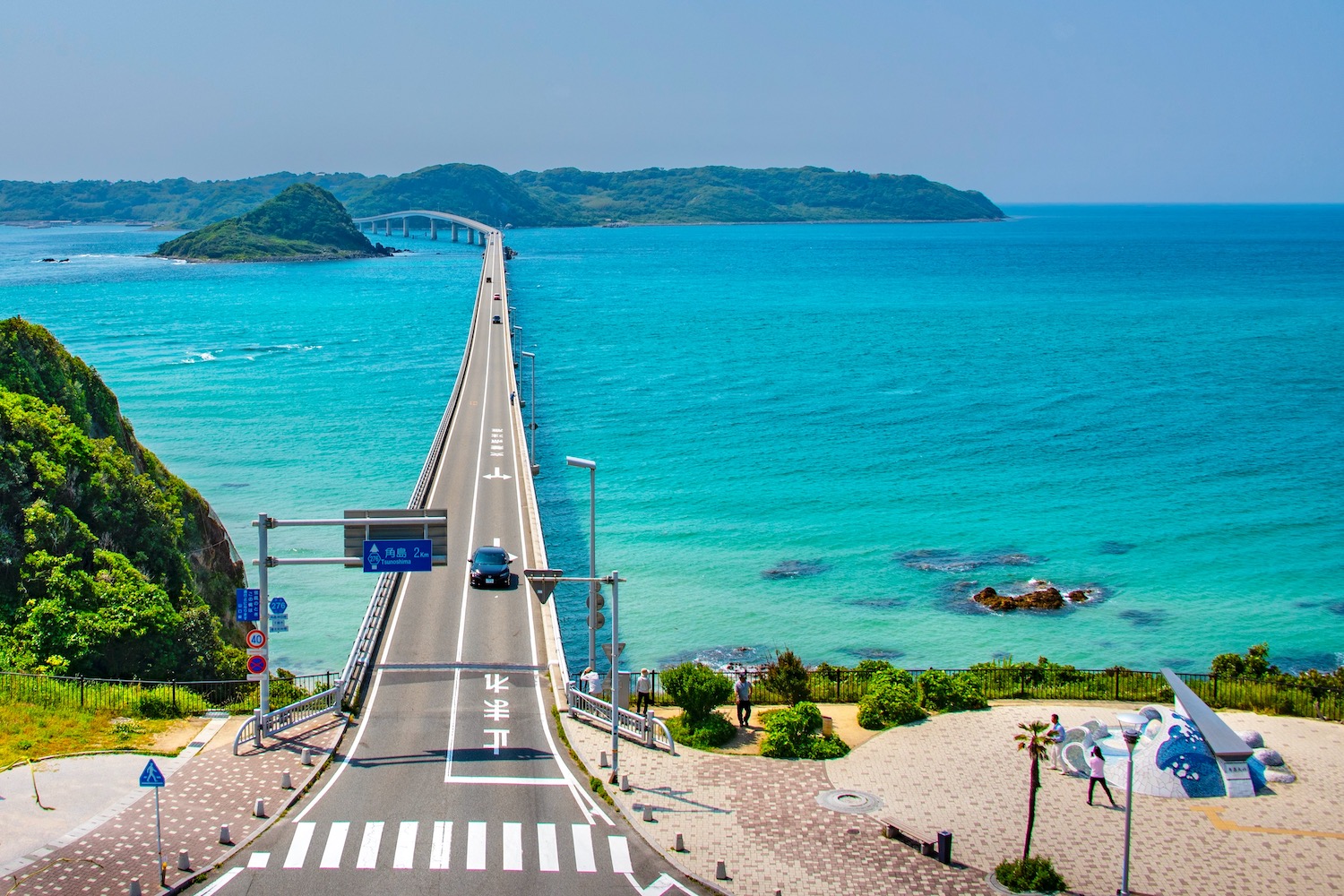 How Long Should You Spend in San'in?
For most travelers, the question of how many days in Japan you should spend (or weeks, as is more often the case) is a somewhat abstract question, with an answer based largely on the assumption that Japan is "small." My most popular Japan itineraries include my two weeks in Japan and one month in Japan trip plans, though some travelers even opt to take a marathon one week in Japan trip.
The truth is, however, that San'in is a destination-within-a-destination, in addition to being off the beaten track Japan crystallized. I spent two weeks on my last swing through here, and I still felt like there were places I missed. Now, if you just want to see a specific place or two, you could come for a shorter period of time. But if you truly want to experience the magic of San'in—and I hope you're convinced, by now, that it truly is magical—two weeks is the minimum amount of time I would personally spend.
The Bottom Line
Looking for the real Japan? Look no farther than the San'in region. Whether you spend two full weeks exploring everywhere between the Tottori Sand Dunes and spectacular Shimonoseki, or drop in to visit jewels like Matsue Castle, Izumo Shrine and Yasugi city's Adachi Museum or Art, San'in is the Japan you've been looking for. Make it a complete trip and continue southward to Hiroshima and Kyushu island, or loop back around to Kansai. It can be difficult to plan your San'in trip, no matter what shape it takes, so don't feel afraid to seek the help of a professional.