If you feel like there are so many Japanese snack boxes out there you can hardly keep them straight, you're not alone. Whether on social media or via word of mouth, I feel like I hear about a new one every month.
New, of course, doesn't mean better—I prefer classics, in this case Sakuraco, which was founded in 2015. It's not just the longevity of the brand, either. The box, colored a beautiful shade of red with an illustration of a namesake sakura tree on it, was so pretty I took care not to damage it while opening.
Over the course of this Japanese snack box review, I hope you'll gain a clear understanding of what makes Sakuraco different. Hint: It's in the authenticity—and the specificity.
Sakuraco Took Me (Back) to Okinawa
I received my Sakuraco box in summer 2023, which meant that my box was themed to Okinawa, which just so happens to be one of my favorite destinations in Japan. Opening the box evoked many memories for me, as if the pristine waters of Kabira Bay on Ishigaki island were lapping at my feet as I carefully removed one after another.
What excites me about this is not just that I desperately need to go back to Okinawa (this might be the kick in the pants I need to get on a plane!). Rather, it makes me excited about all the other "prefecture collaboration" boxes that are sure to come in the future. Past ones have include Tochigi prefecture (where you find Nikko) and the Kanagawa prefecture cities of Yokohama and Kamakura.
NOTE: Don't speak Japanese or aren't familiar with Japan? Sakuraco includes a professionally-translated booklet in every box!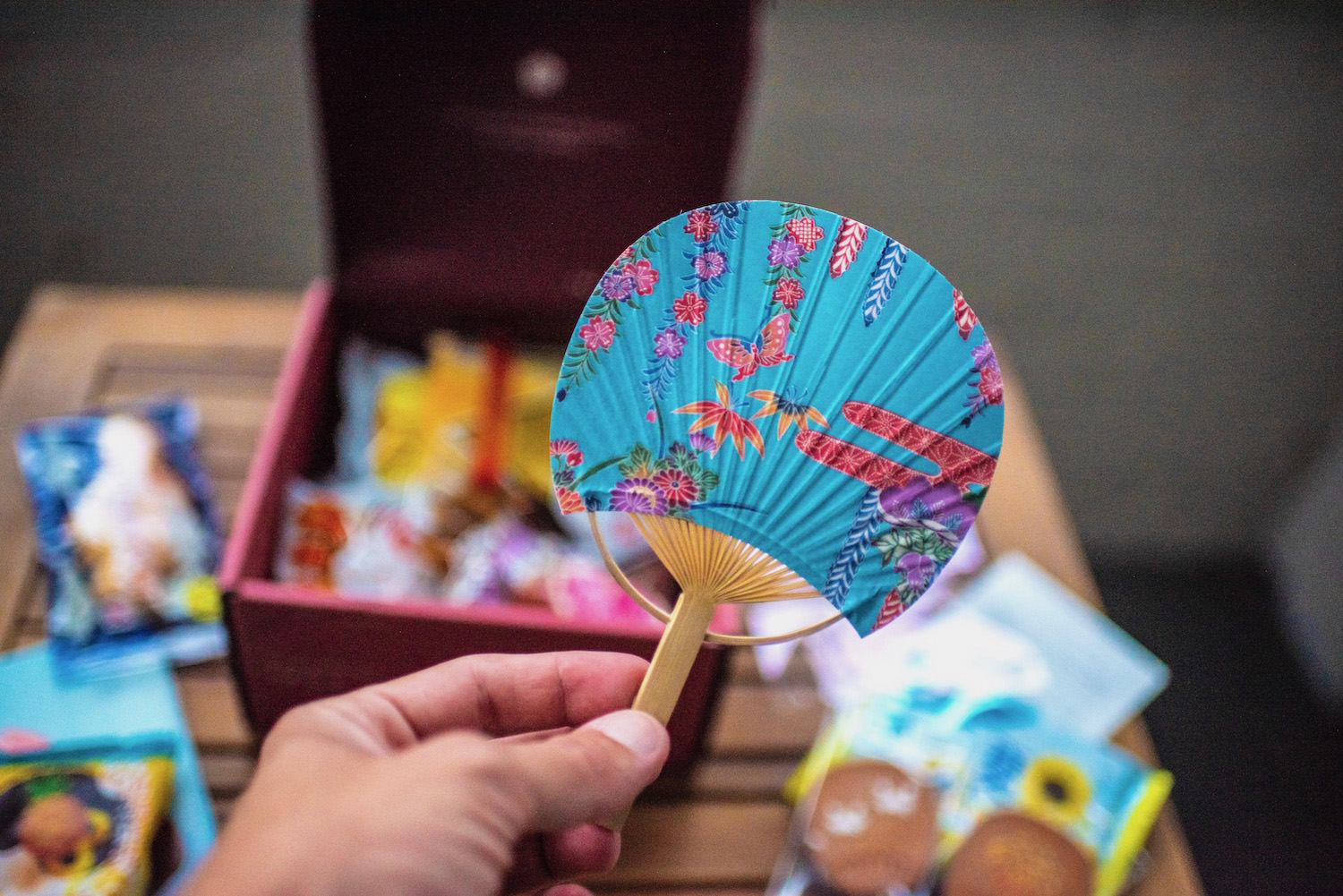 My 5 Favorite Sakuraco Items (in My Box)
Pineapple mochi manju
Mochi is one of my favorite things in Japan no matter where I travel, but the sweet pineapple filling of the manju pastry I bit into immediately transported me to Okinawa. As I closed my eyes, I could see waves lapping at the rocks beneath the Naminoue Shrine in Naha City!
Bingata Uchiwa fan
As I write this Japanese snack box review, I've just attended two matsuri (festivals) in the cities of Kyoto and Osaka. While I won't be able to make it to Okinawa this summer, the intricate designs of the Bingata Uchiwa fan is providing major future travel inspiration! Note that regardless of how your box is themed, it will always include "home" goods such as this!
(And Uchiwa cookies)
The only thing better than a fan you can wave to cool yourself is one you can eat. Well, assuming you can: The Uchiwa cookies in my Sakuraco box were almost too cute to eat! "Almost" being the operative word.
Beni imo donut
If you visit Okinawa, you probably won't go five minutes without seeing the logo of Blue Seal, the most famous local ice cream brand. One of the best flavors is beni imo (Okinawan sweet potato), whose delightful taste immediately came through in my box's donut.
Sanpin tea
This last one is a bit different: I've actually never had Sanpin tea before! However, I found that its mild taste was the perfect way to wash down all the snacks I consumed. Because yes, I did go a little crazy after opening the box. Not that I imagine you can blame me!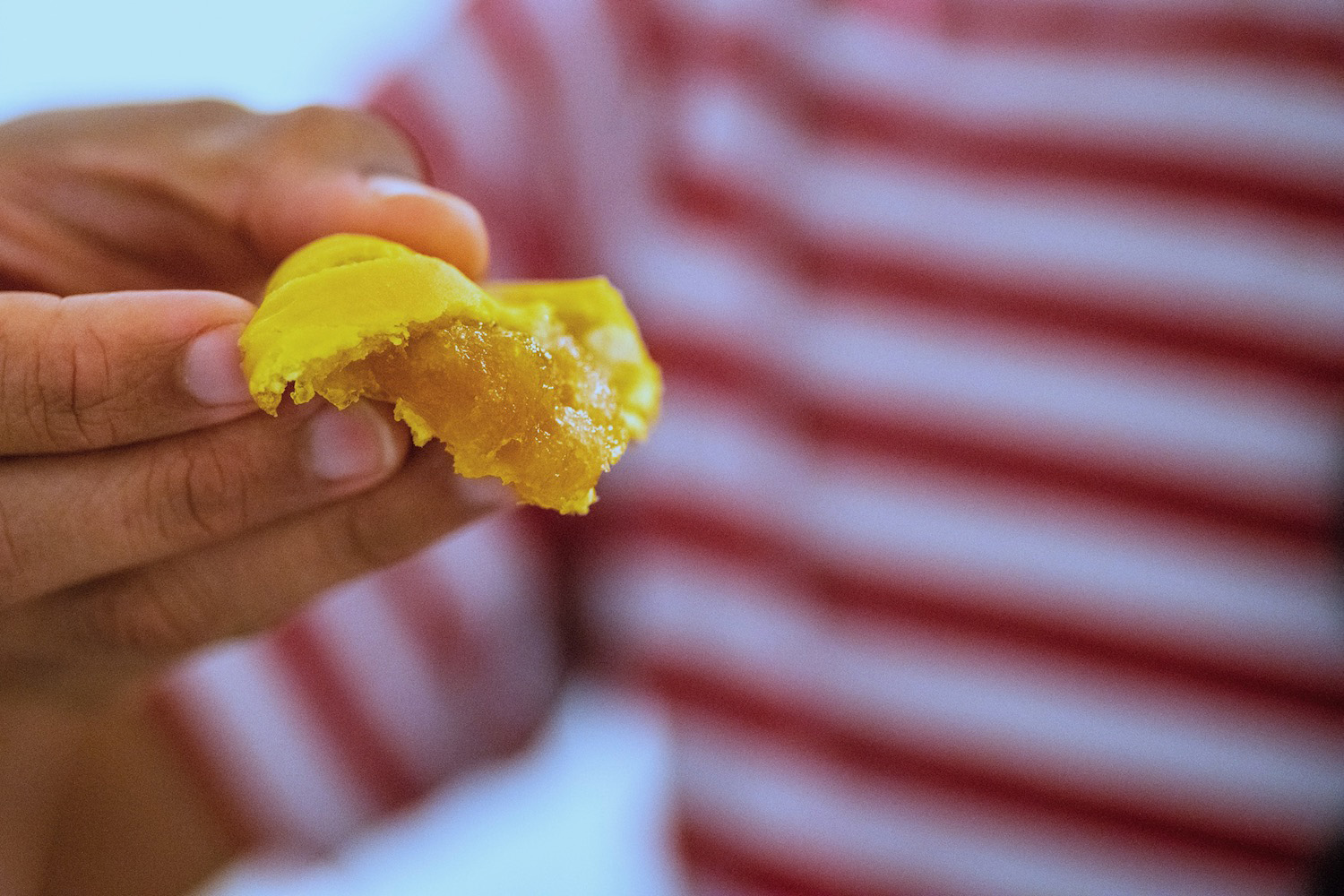 How Sakuraco Subscriptions Work
Obviously, since Sakuraco gifted me my box, I wasn't under any obligation to subscribe to the service (although I may end up doing so in the future). For other prospective customers, however, some kind of subscription is required, although there are a few options. For example, you can subscribe to one "season" (three months) or an entire year, the latter of which is slightly cheaper on a per-month basis.
Technically, of course, you can buy just one box. You'd need to sign up for a monthly subscription and simply cancel the subscription right away. This is a great option if you're unsure about whether Sakuraco is right for you, and want to experience an entire box for yourself before you make your final decision.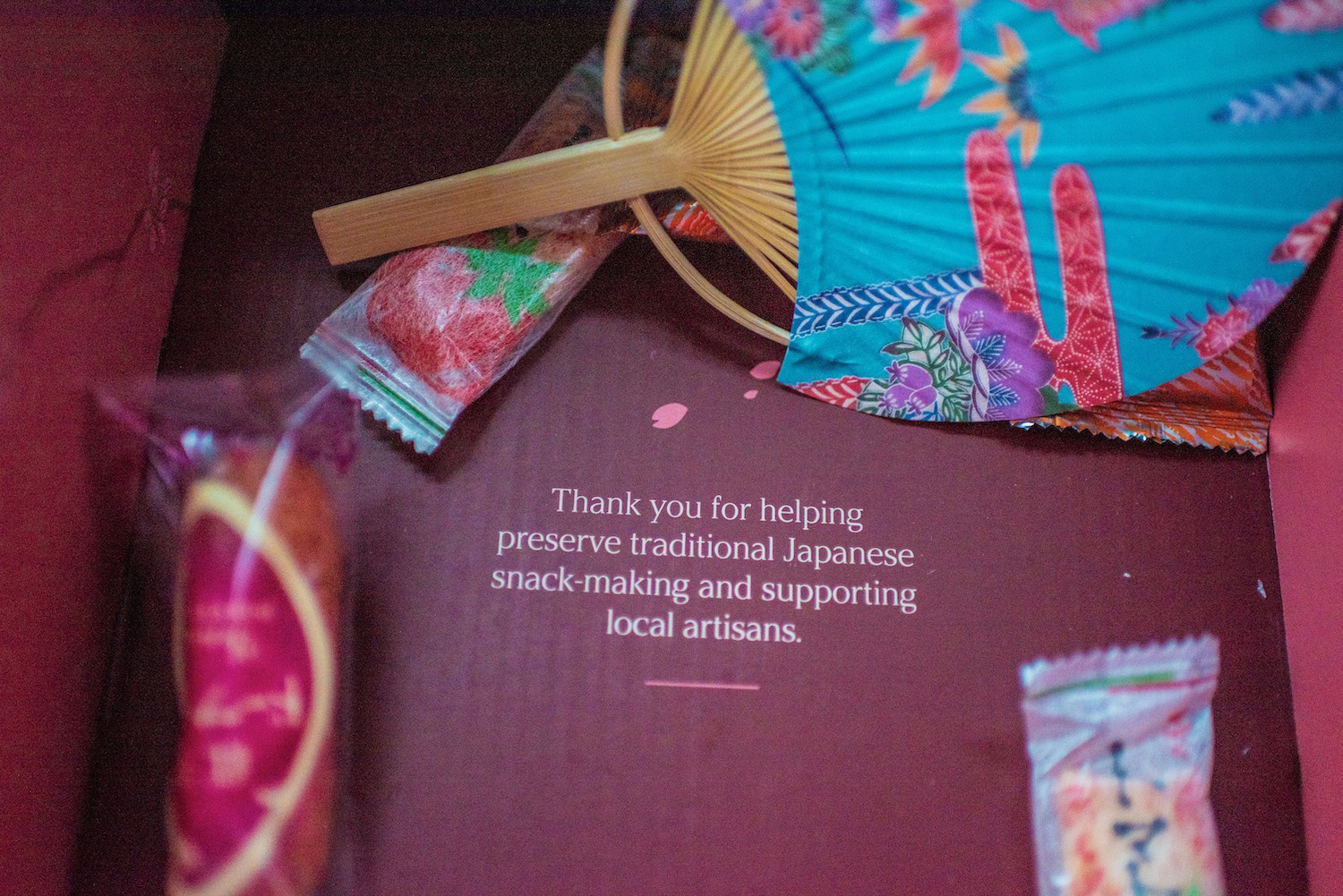 Other FAQ About the Sakuraco Snack Box
How much is the Sakuraco box?
The price you pay for each Sakuraco box depends upon how long you subscribe for. As of July 2023, this ranges from $37.50 for one month billed on a monthly basis and $32.50 if you pay in advance for a year.
How long does it take to receive Sakuraco box?
Depending on where you live, you can receive your Sakuraco box in as little as a few days. Mine left Tokyo on Friday and arrived in my home city of St. Louis, MO the following Tuesday. This is pretty fast when you consider it takes a human almost an entire day to fly from Japan to my city!
Do you have to pay for shipping with Sakuraco?
You do need to pay for shipping with Sakuraco, although the price you pay will depend upon where you live. Do also note that the shipping fee doesn't cover customs or duty fees, although in many cases you won't have to pay them anyway.
The Bottom Line
Whether or not you end up choosing Sakuraco, I hope this Japanese snack box review ends up cutting through some of the noise. Like me, I'm sure both your social media and your inbox are inundated with ads for snack boxes! That's why I've focused this post not so much on trying to sell you something, but simply illustrating what makes Sakuraco boxes special and letting you decide for yourself. While the Okinawa box will probably be gone by the time you read this post, you can bet whatever theme is available when you're ready to order will be just as memorable.