If you're searching for a Kochi, Japan itinerary, I have good news and I have better news. The good news is that you don't need to look anywhere else to plan your trip to Kochi.
The better news? I present my favorite Kochi attractions and experiences in the context of a larger Shikoku trip, so you'll kill several birds with the one stone you threw to get here.
Is Kochi, Japan worth visiting? While Kochi is the most out-of-the-way of Shikoku's major cities, trust me—it's worth the slight stress of getting here. Continue reading to see what I mean!
Where to Stay in Kochi
I'll get into things to do in Kochi for just a moment, but for now let's talk about where you should stay. To start, I'll give the disclaimer that Kochi accommodation leaves something to be desired, even by the standards of Shikoku (and secondary destinations in Japan in general). Although the city's attractions (and more broadly, its authenticity) counteract this, you should jettison any pretense of going to sleep or waking up in luxury, if you have one.
When it comes to specific Kochi hotels, I'm of two minds. One is more utilitarian: Kochi Pacific Hotel probably hasn't been considered "nice" since around the time I was born, but its location just two minutes by foot from JR Kochi Station more than makes up for its 80s ambiance. Jyoseikan ryokan, meanwhile, is more objectively opulent (and serves its own award-winning bonito tataki), although you will definitely pay for having a semblance of luxuriousness here.
How to Spend Your Time in Kochi
Ascend Kochi Castle's Keep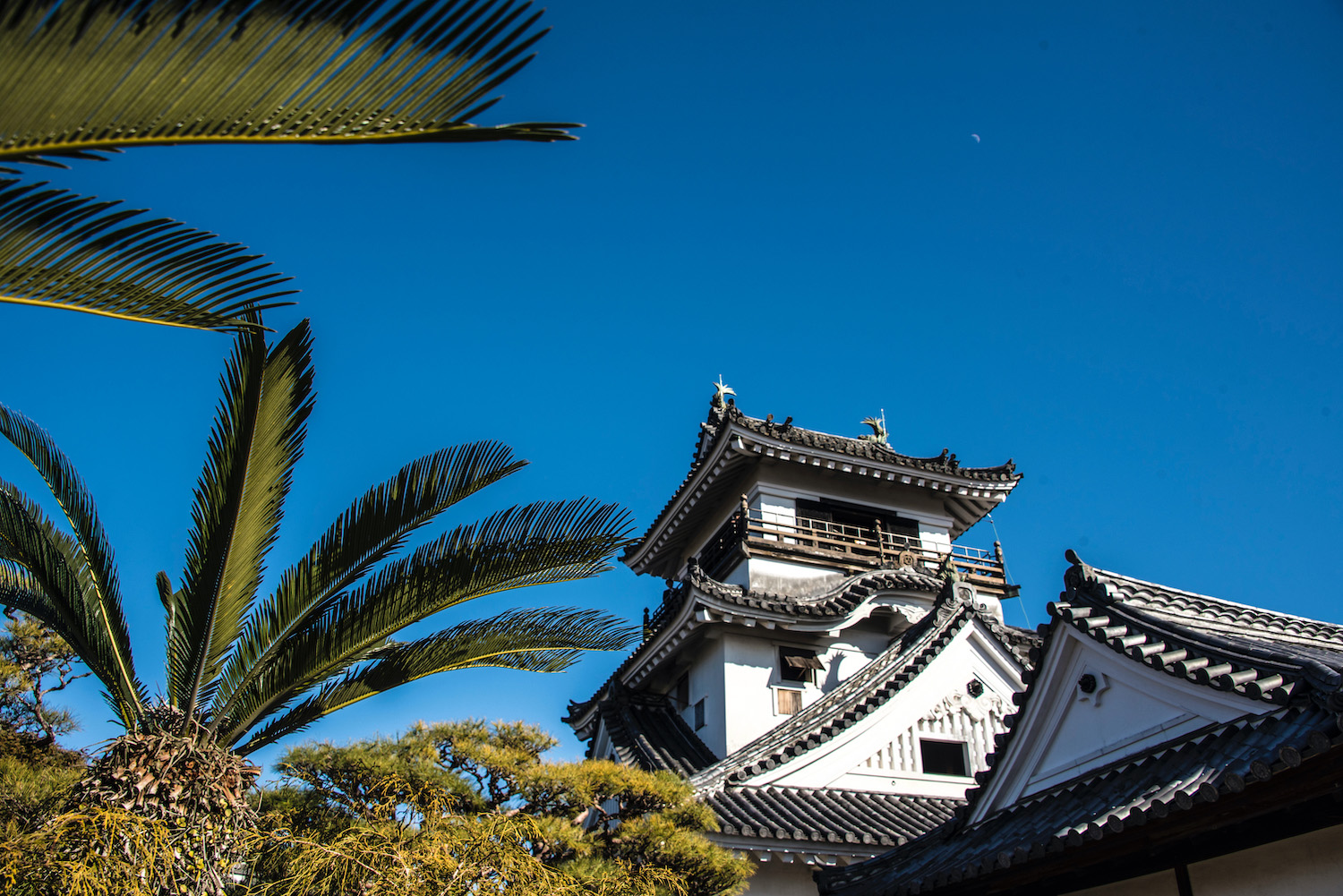 I've already written here about my love for Kochi Castle, which might just be my favorite of Japan's 12 remaining original castles, if not objectively the best. In addition to the perfectly manicured and spacious grounds, what's lovely about Kochi-jo is the view you enjoy from the tenshu, or keep. It's surprisingly uncrowded, certainly compared to Japan's more popular castles.
Peer in On the Shikoku Pilgrimage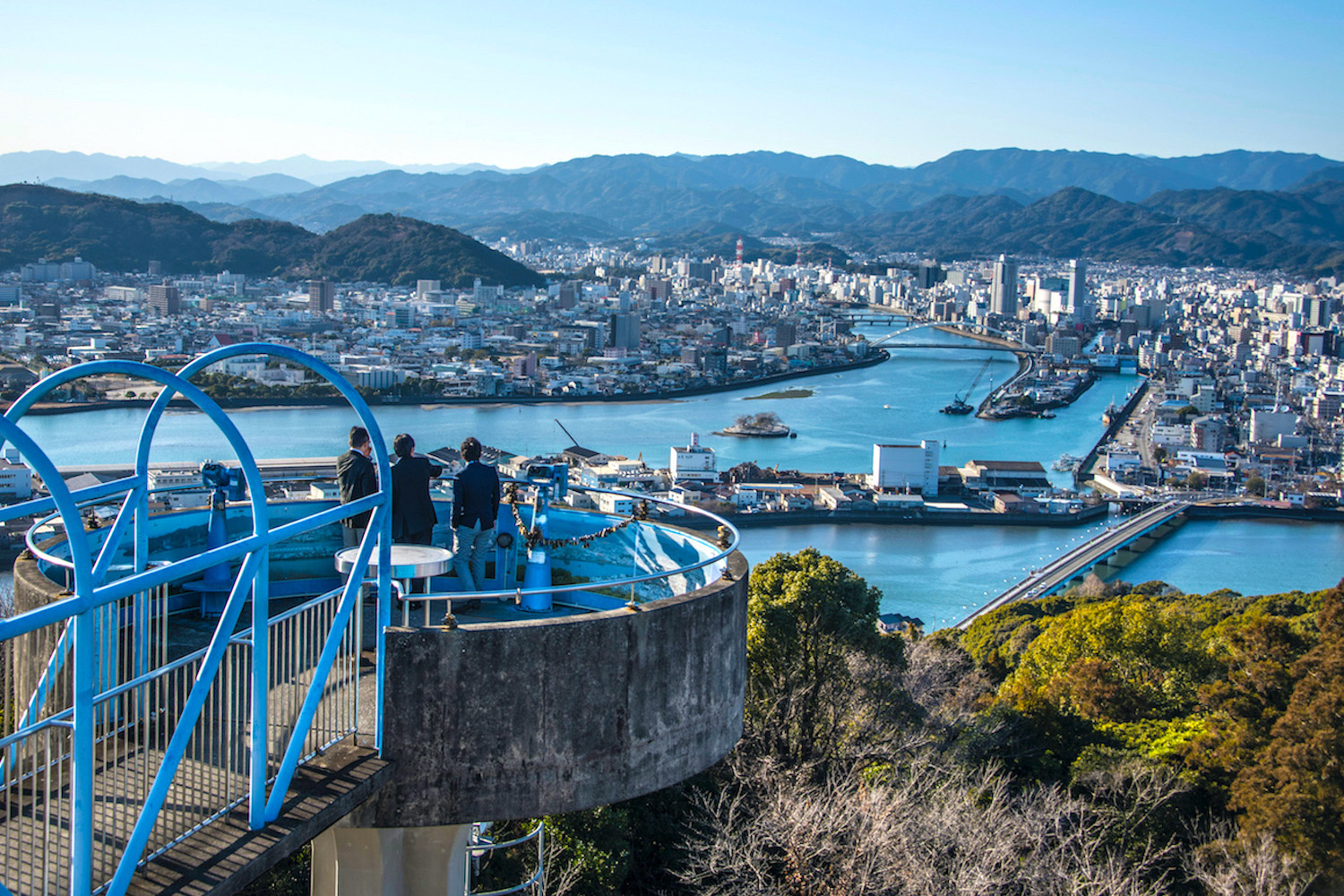 Speaking of viewpoints, another of my favorite things to do in Kochi, Japan is to take in a panorama of the city from Kochi Prefectural Botanical Garden. A secondary benefit of making the trek (metaphorically speaking) here is the opportunity to visit Chikurin-ji, the 31st temple of the Shikoku Pilgrimage. (It should go without saying, but your "trek" won't be metaphorical if you arrive here view this famous 88-temple trail.)
Tear Into Bonito Tataki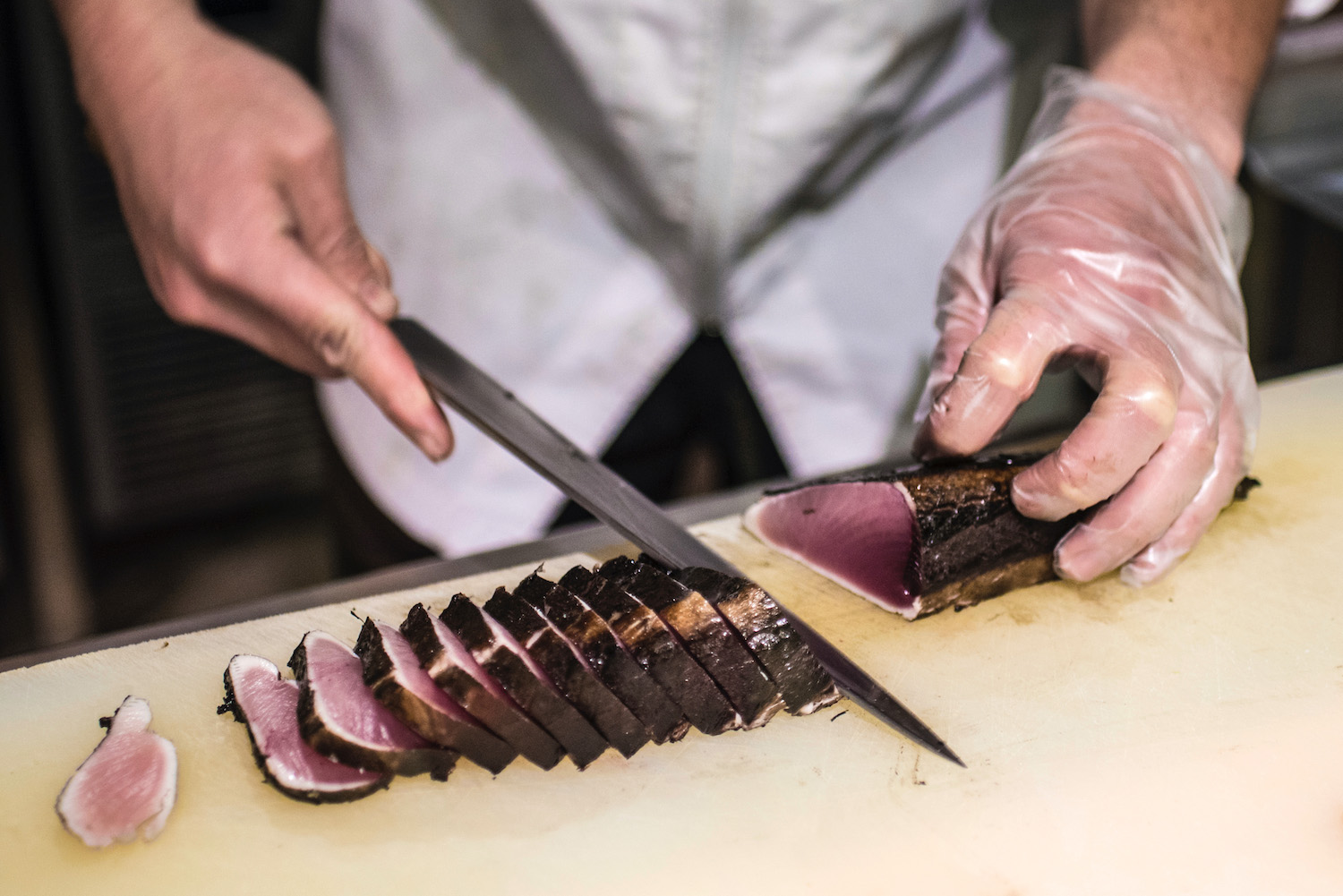 Whether or not you actually trek during your time in Kochi, you're bound to work up an appetite. One of the best ways to satiate yourself is to eat Kochi's most famous dish: Bonito tataki. The concept is as simple as the flavor is delicious. Chefs take raw filets of bonito (skipjack tuna) and lightly sear the outside, leaving the inside cool and pink, a cooking style known as "tataki." Restaurants throughout the city offer this dish, most notably ones within the market I'm about to describe.
Get Lost in Hirome Market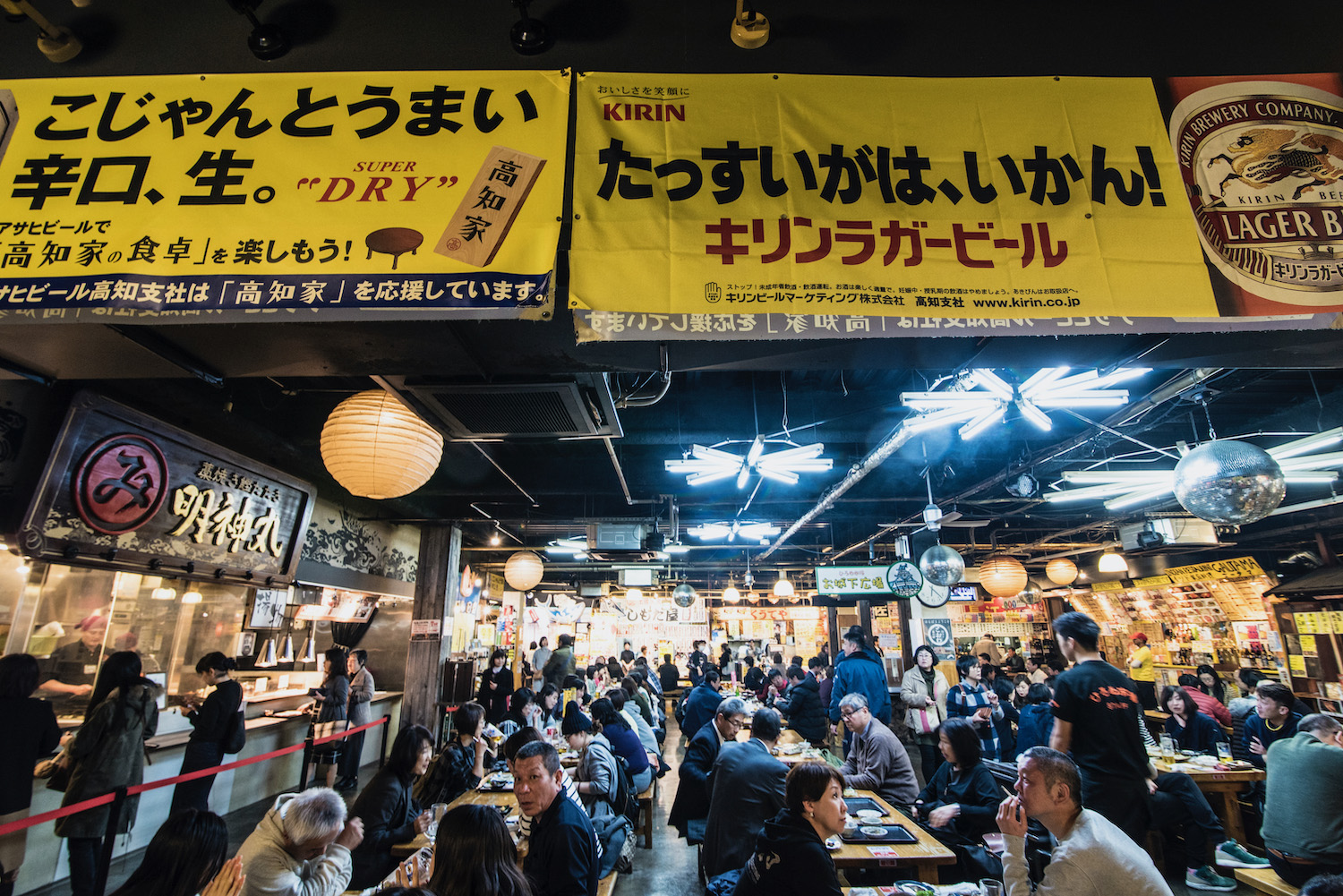 Hirome Market, to be sure, is one of the most worthwhile things to do in Kochi, even if you don't suspect you'll be a big bonito fan. Dozens of food stalls not only offer classic Japanese fast food like yakisoba fried noodles and karaage fried chicken, but a copious variety of alcoholic beverages, which are the perfect way to take the edge off a long day of sightseeing.
Boat Along the Shimanto River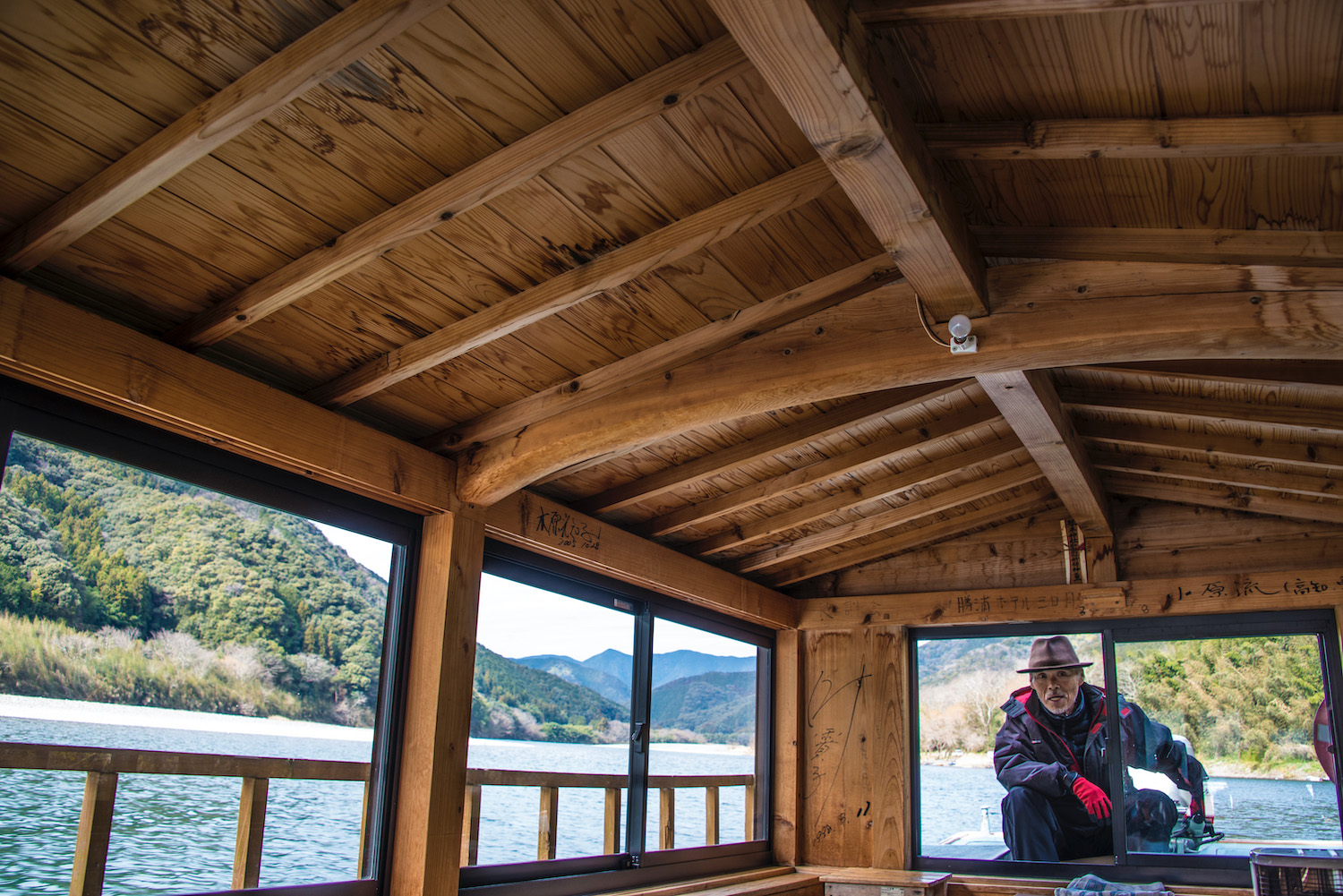 If you're looking for day trips from Kochi, most people head south to seaside Susaki, a popular place for sea kayaking. Travelers who prefer a more traditional sort of vessel (and who don't have their hearts set on being on the sea) can instead head inland to the Shimanto River. Boat over crystalline waters that contrast strikingly with lush bamboo forests on other side
How Long Should You Spend in Kochi?
The simple answer to how many days in Kochi you should spend is as long as you can afford to devote to it. With this being said, I'm a realistic person. If you're coming to Kochi at all, it either means: A) Your trip to Japan is so long (one month or more) that you aren't particularly concerned about how you budget your days or B) You're simply exploring Shikoku on this trip, and are more or less dividing your time in each of the island's major cities equally.
More objectively, I would say there are enough things to do in Kochi (the city center, this is), to easily justify 1-2 nights; you can add another night (or two) if you plan to head inland to the Shimanto River, or down to the coast to kayak. On account of its relatively remote location, and the slow trains in Shikoku, I probably wouldn't recommend visiting Kochi as a day trip from Tokushima or Matsuyama, unless you have absolutely no other choice.
Where to Go in Shikoku After (and Before) Kochi
While there are dozens of amazing places to visit in Shikoku, I more or less like to think of the island in terms of its four major cities, seen clockwise. Assuming you are traveling to Shikoku as part of a pan-Japan trip, this entails entering the island from Osaka (via Awaji Island) and starting in Tokushima, then traveling via the Iya Valley to Kochi. From Kochi, you can continue to Matsuyama and then to Takamatsu, either exiting the island back to Honshu via Okayama.
Of course, if you plan to explore Shikoku and not venture onto Honshu at all, this is also a good form to follow, although your starting and ending point will largely be dictated on where you fly to. Unless you are coming from certain destinations in Asia (namely Taiwan), you will be flying to Shikoku via domestic flight from Tokyo; all Shikoku's major airports enjoy frequent nonstop service from Haneda.
Other FAQ About Visiting Kochi, Japan
Is Kochi, Japan worth visiting?
Kochi, Japan is absolutely worth visiting, whether for Kochi Castle (which is the most intact of Japan's 12 original castles) or for katsuo no tataki, a seared skipjack tuna that is basically only available here (although you may find it elsewhere in Japan).
What is Kochi, Japan known for?
Kochi, Japan is known first and foremost for Kochi Castle, a 17th-century structure that is the most intact of the 12 "original" castles that remain in Japan. Once you finish here, walk to nearby Hirome Market, where you can taste delicious katsuo no tataki seared tuna.
How can I go to Kochi, Japan?
Kochi, Japan is accessible a few ways. From Tokyo, the best option is to fly nonstop from Haneda Airport to Kochi-Ryoma Airport (KCZ). If you're in Osaka or Kyoto, meanwhile, you can travel two ways. A highway bus travels from JR Osaka Station to Kochi (via Naruto and Tokushima) several times per day. Otherwise, you can ride the Shinkansen to Okayama, and then take a Limited Express train all the way to JR Kochi Station.
The Bottom Line
Is Kochi worth visiting on your trip to Japan? Regardless of which aspect of this Kochi itinerary most appeals to you, this underrated city deserves a spot on your Shikoku itinerary. Ascend the keep of Kochi Castle, visit a temple of the Shikoku pilgrimage or simply discover Kochi through its local cuisine. Most importantly, thing of Kochi not only as a destination in and of itself, but as an essential part of the connective tissue of Shikoku island itself. Speaking of which, if you want to ensure your trip to Shikoku is one for the record books, be sure to commission a custom Japan itinerary!