The saga of Japan's teamLab artistic collective has been interesting. It began (at least as far as most foreign tourists are concerned) when pictures and videos from the now-defunct teamLab Borderless museum's immersive "digital art" galleries went viral.
And against all odds, it continued during the pandemic, even though foreigners were completely locked out of Japan for almost three years. When we were allowed back in, the "Borderless" outlet had closed; not far from where it stood, teamLab Planets had opened.
I'll get deeper into the weeds of this in a second, but the overall point of this post is to address a simple question: Is TeamLab worth it? (Don't worry, I'll try to make the answer simple as well!)
Understanding the teamLab Landscape in Tokyo (and Japan More Broadly)
As I mentioned in the intro to this piece, the teamLab location that introduced most foreigners to the brand (teamLab Borderless) is no more. It was located on Odaiba Island, not far from the Fuji TV Sphere Observatory. Its replacement, teamLab Planets, is also in Odaiba (near Toyosu Market); it was actually meant to be temporary, but will now be open until at least 2027, even as a new teamLab Borderless opens in Azabudai in 2024.
Other prominent teamLab locations include the teamLab Botanical Garden in Osaka and the teamLab Forest in Fukuoka. You can also find teamLab locations in smaller cities and towns (such as the Acorn Forest in Saitama prefecture) and in limited-time, pop-up style settings, but the locations in larger cities are the most reliable over the long-term.
TIP: Although it will certainly be crowded once you get there, you can make your teamLab experience more seamless—borderless, as it were—if you buy your ticket online in advance.
What to Do at teamLab Tokyo
Determine your strategy in advance
This is a two-pronged piece of advice. You need to determine a strategy for visiting: When you'll enter and how long you'll stay, first and foremost. Secondly, you need to pin down other practical matters, such as what to wear (there's a "water exhibit," so you need to wear pants you can roll up) and also, how you will approach photography, since you can't bring bags into the main exhibition area and can't use tripods.
Do a dry run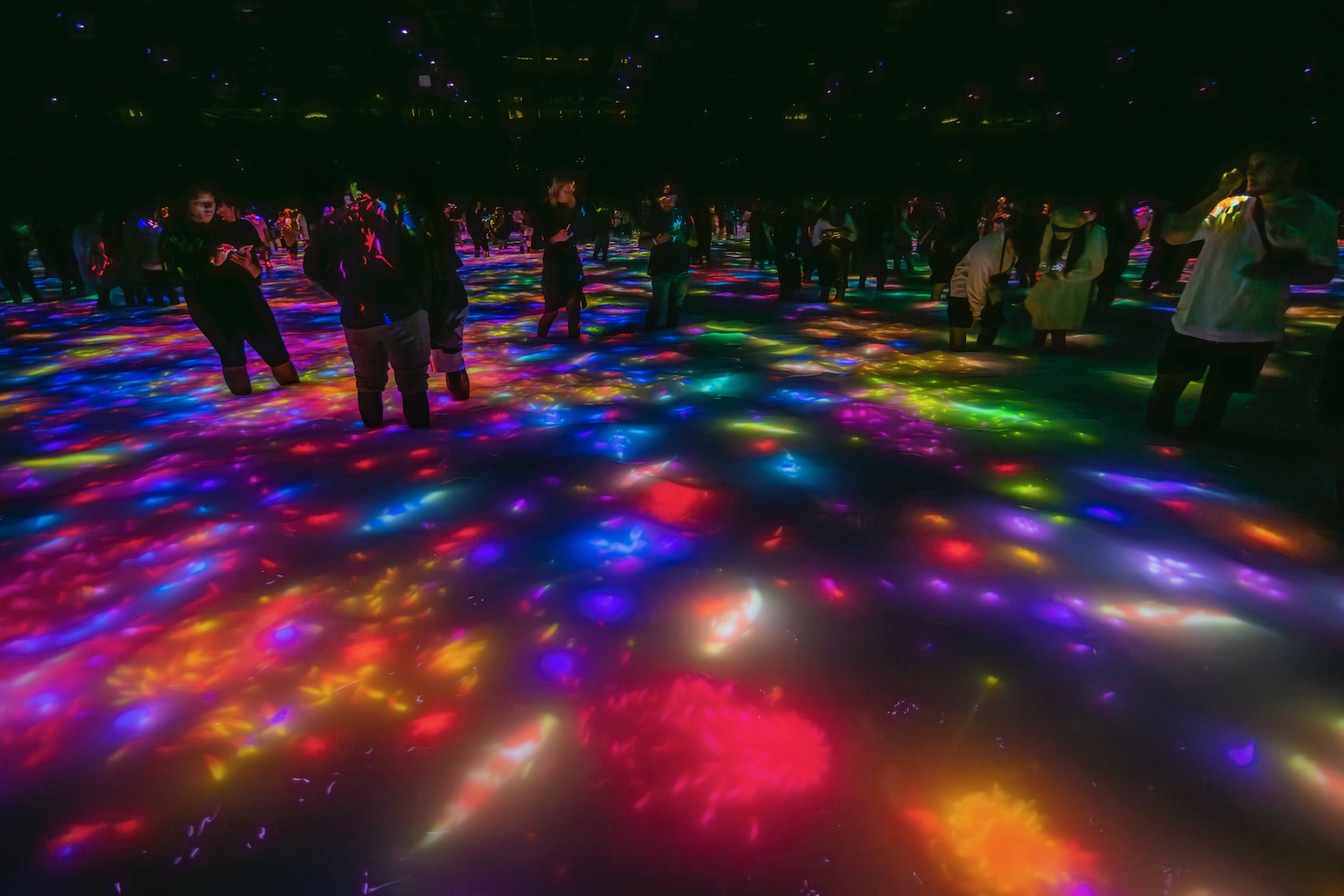 Water exhibit notwithstanding, doing a "dry run" (which is to say walking through all the exhibits without a specific photographic goal) is the best way to later determine where you need to train your creative fire. This is an especially worthwhile strategy if you will have the time to go through again. Is is TeamLab worth it in Tokyo? It is, if you play your cards right.
Make a note of your favorites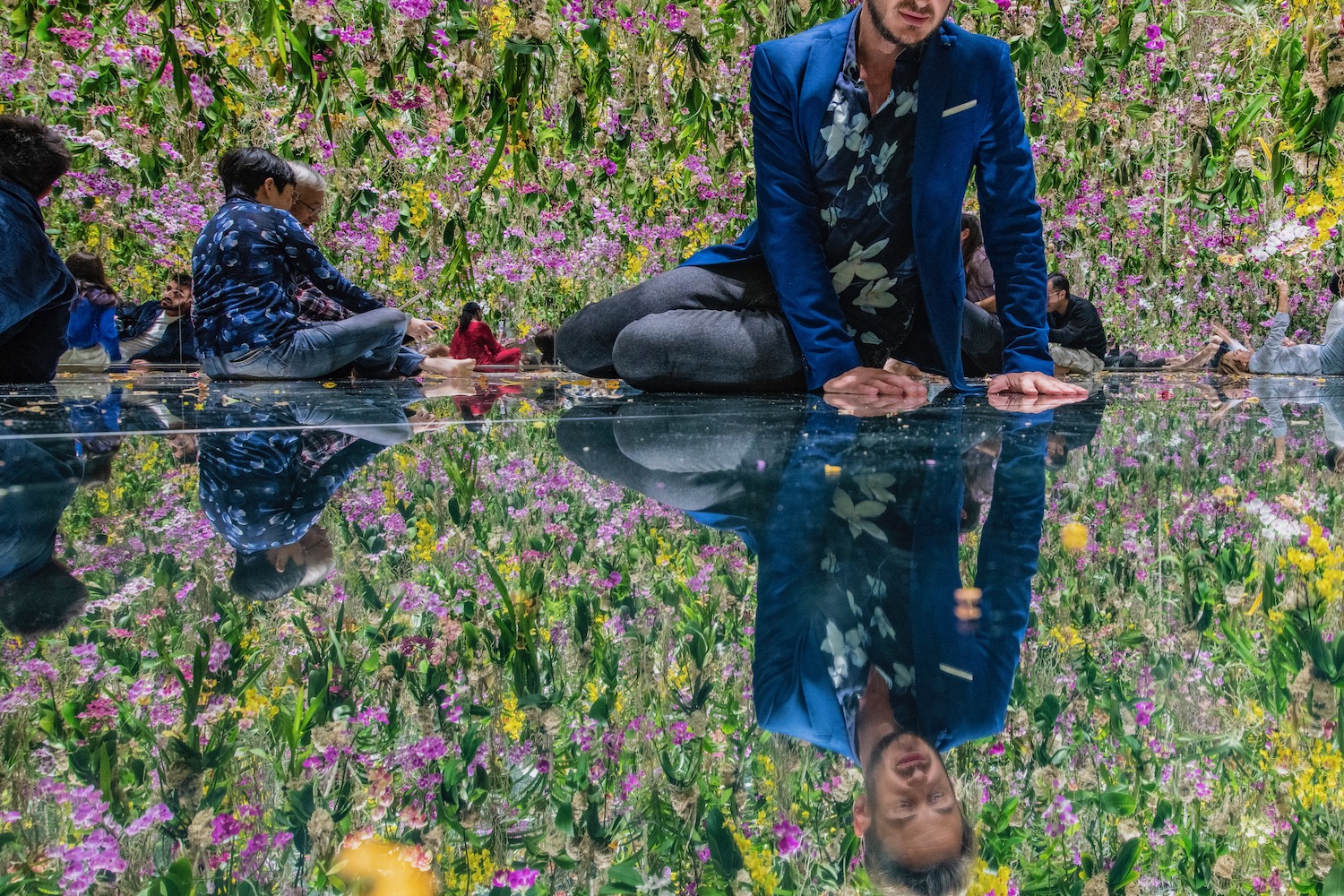 Once you've determined which exhibits you like the best, you can go through again and re-visit the ones you liked best. Note that in some cases this may be easier, as certain displays are standalone, with one entry and one exit. Others are presented sequentially, which means that you may have to access them via others, increasing the amount of time you need.
Don't leave until you get the shot(s) you want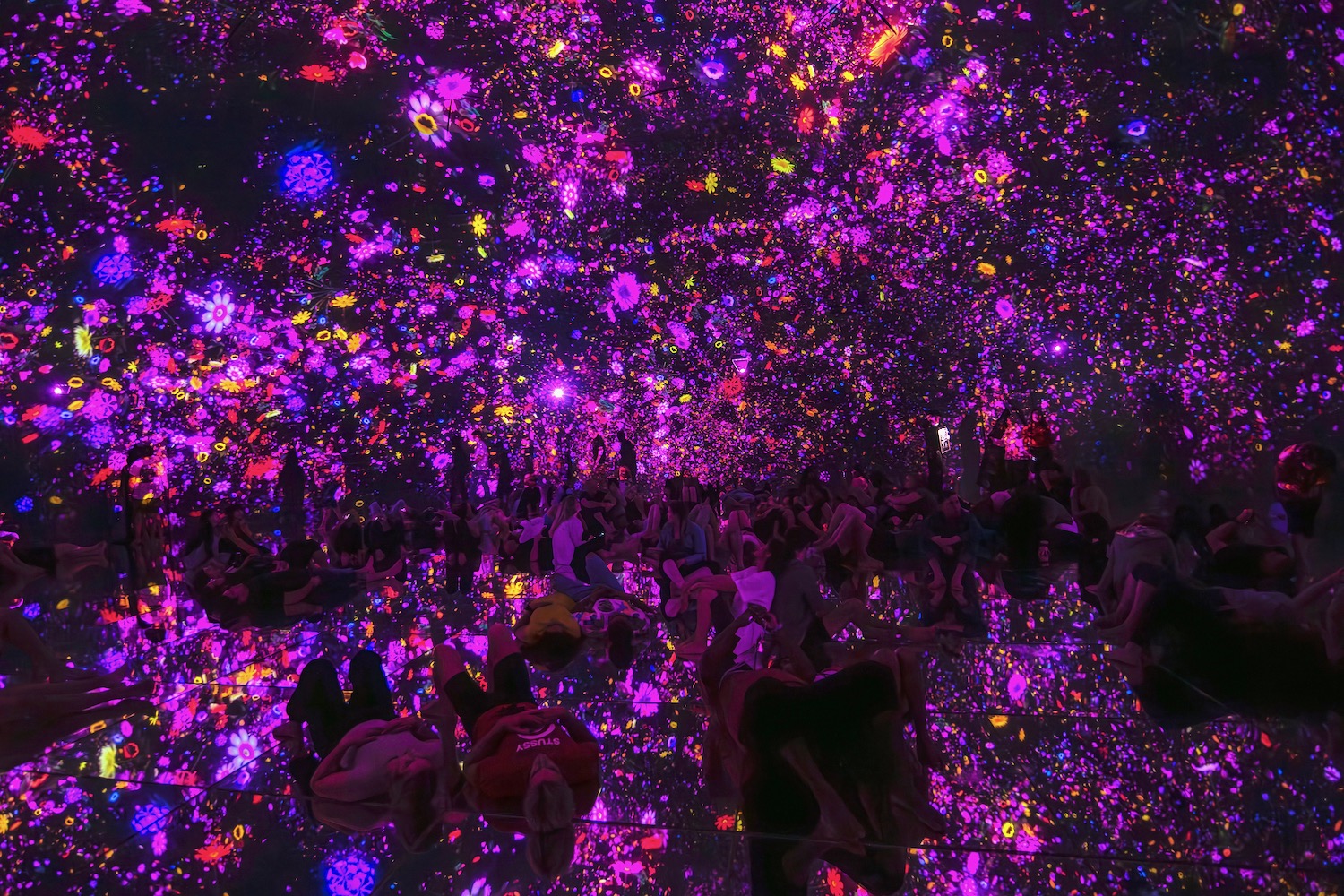 Although there's something to be said about the journey and not the destination (or, in this case, the process and not the product), you might not feel that teamLab is worth it if you don't get great pictures. As a result, even if you don't plan to stay a long time, I suggest reviewing your shots carefully before you leave, and not departing for good until you're satisfied with them.
Try your best to be present in the moment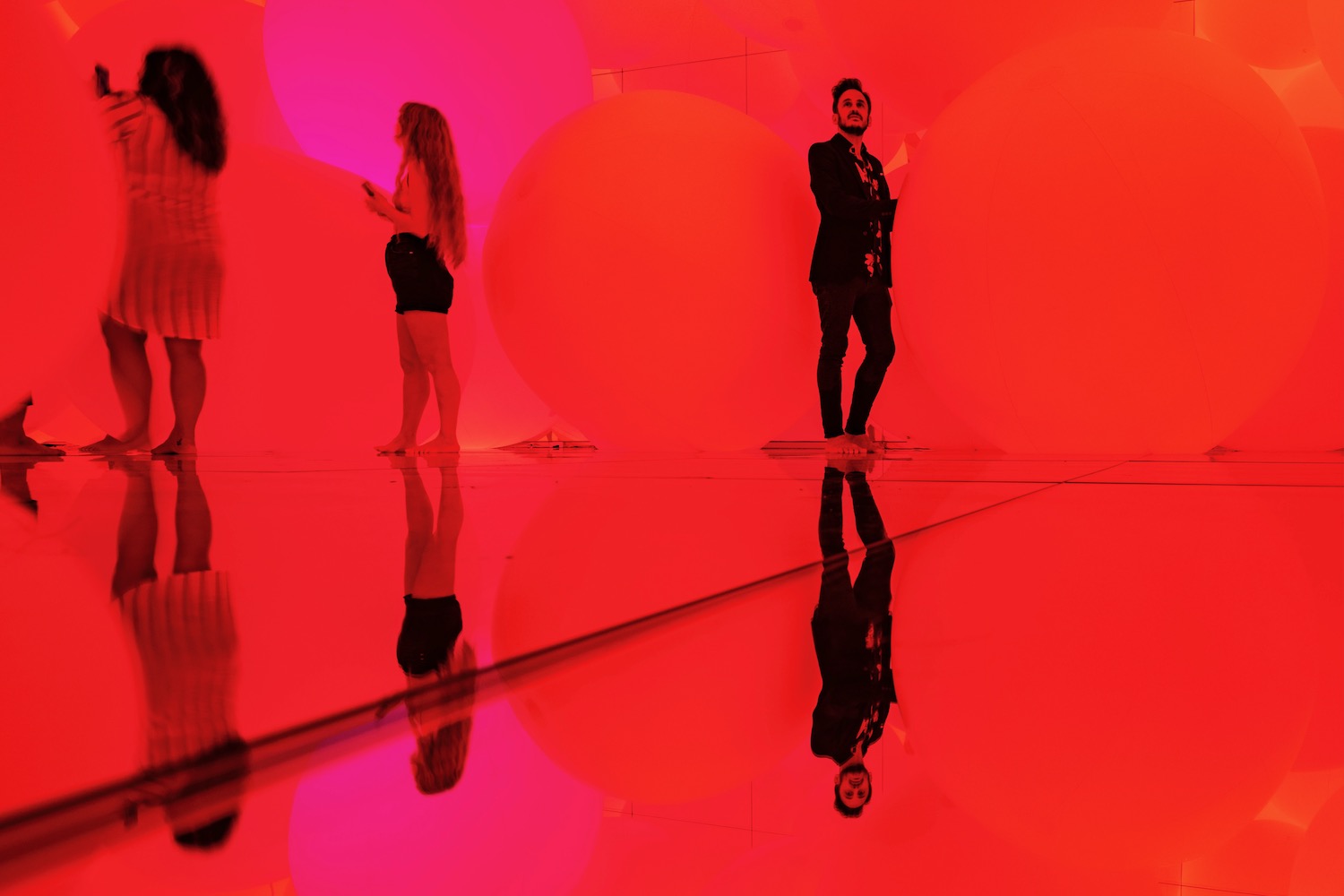 Indeed, as hard as it can be inside an attraction that was practically built for Instagram, I do recommend trying to savor the moment as much as you can. This is a somewhat shallow recommendation, of course, given that I've spent all of my visits to teamLab taking pictures (and reviewing those I've already taken to make sure they're good enough).
How to Get to teamLab Tokyo
I'm going to assume that most of you reading this are bound for teamLab Planets. Getting there, thankfully, is easy. To start, head from wherever in Tokyo you are to Shimbashi, which is a major station along the circular JR Yamanote Line. Here, connect to the driverless Yurikamome train and ride it to Shin-Toyosu. Upon exiting the station, conspicuous signage will lead you to the museum.
To reach the new teamLab Borderless, meanwhile, you'll need to head to the new Azabudai Hills complex. Getting is simply a matter of riding the Tokyo Metro Hibiya Line (to which you can transfer at JR Yamanote Line stations like Akihabara and Ueno) to Kamiyacho Station, and following the signs from there. Is teamLab Tokyo worth it? Certainly, neither of the locations here are very hard to reach.
NOTE: Although you will almost certainly have to queue upon arrival, you can save yourself the disappointment of not getting a spot in that queue by booking your teamLab visit online in advance.
Other FAQ About Visiting teamLab Tokyo
How long should I spend at teamLab Tokyo?
Whether you visit teamLab Planets or the new teamLab Borderless, you should plan on spending at least 1-2 hours at teamLab. Most of this is down to personal preference. While there's enough art to stimulate you for the entire day, the crowds and queues make it unappealing to spend quite that much time here.
How long does it take to go through teamLab Tokyo?
If you were to walk directly through teamLab one time without stopping for photos, it would take you around an hour or two. However, given that you'll want to take lots of pictures, videos and selfies, you should count on a minimum of two hours—and maybe longer than that, depending on how you feel about the experience.
Is there a time limit at teamLab?
There is no limit to how long you can stay at teamLab—the time listed on your ticket simply denotes that window during which you can enter the museum. Once you're inside, you could technically stay at teamLab all day, if you really wanted to!
The Bottom Line
Is teamLab Tokyo worth it? As someone who's been to both the current teamLab Planets and the original incarnation of the soon-to-reopen teamLab Borderless, my inclination is to say yes. While both are slightly off the beaten path of things to do in Tokyo (in spite of very much being mainstream—the crowds are insane), I do think they're worth fitting into your schedule, presuming you aren't extremely rushed as it is, and especially if you follow the advice I've given within this post. Want personalized help putting your trip to Tokyo (and your trip to Japan) together? Consider commissioning a custom Japan itinerary!