Most people have just one item in mind when it comes to their Hiroshima travel guide. This is at once understandable—we should never forget what happened here—and unfortunate: Hiroshima is so much more than the tragedy that befell it almost 80 years ago.
Indeed, it took me many years to see Hiroshima for what it was, even though I went to great lengths to diversify my first visit to the city. I would even go far as to say it was my least favorite big city in Japan back in 2014, which is when I took my maiden voyage to the country.
Times have changed, however, and so have I. Hiroshima remains more or less the same, however, a truth that houses the lesson I hope you take from this post: The beauty of this city depends upon the ability of the eye of the beholder (that's you!) to see it.
Where to Stay in Hiroshima
With some exceptions, most of what's on my Hiroshima travel guide exists within close proximity to the city's train station. As a result I'd recommend choosing a hotel nearby—the good news is that you have plenty of choices. On my latest trip I stayed at the Sotetsu Fresa Hotel, a property formerly operated by the UNIZO Inn hotel brand, which was unfortunately forced to liquidate many of its properties due to the impact of Covid policies on Japan's travel industry.
Options exist on both sides of this mid-range choice. Other Japanese chains like Red Planet Hotel and Nest Hotel are similarly priced or slightly cheaper than the Koko. Hotel Granvia, meanwhile, not only offers a higher-end experience, but is directly connected to the station via skybridge. This is especially convenient, as you can arrive in the morning and easily drop your bags before your busy day of sightseeing!
My Favorite Ways to Enjoy Hiroshima
Meditate at—and on—Ground Zero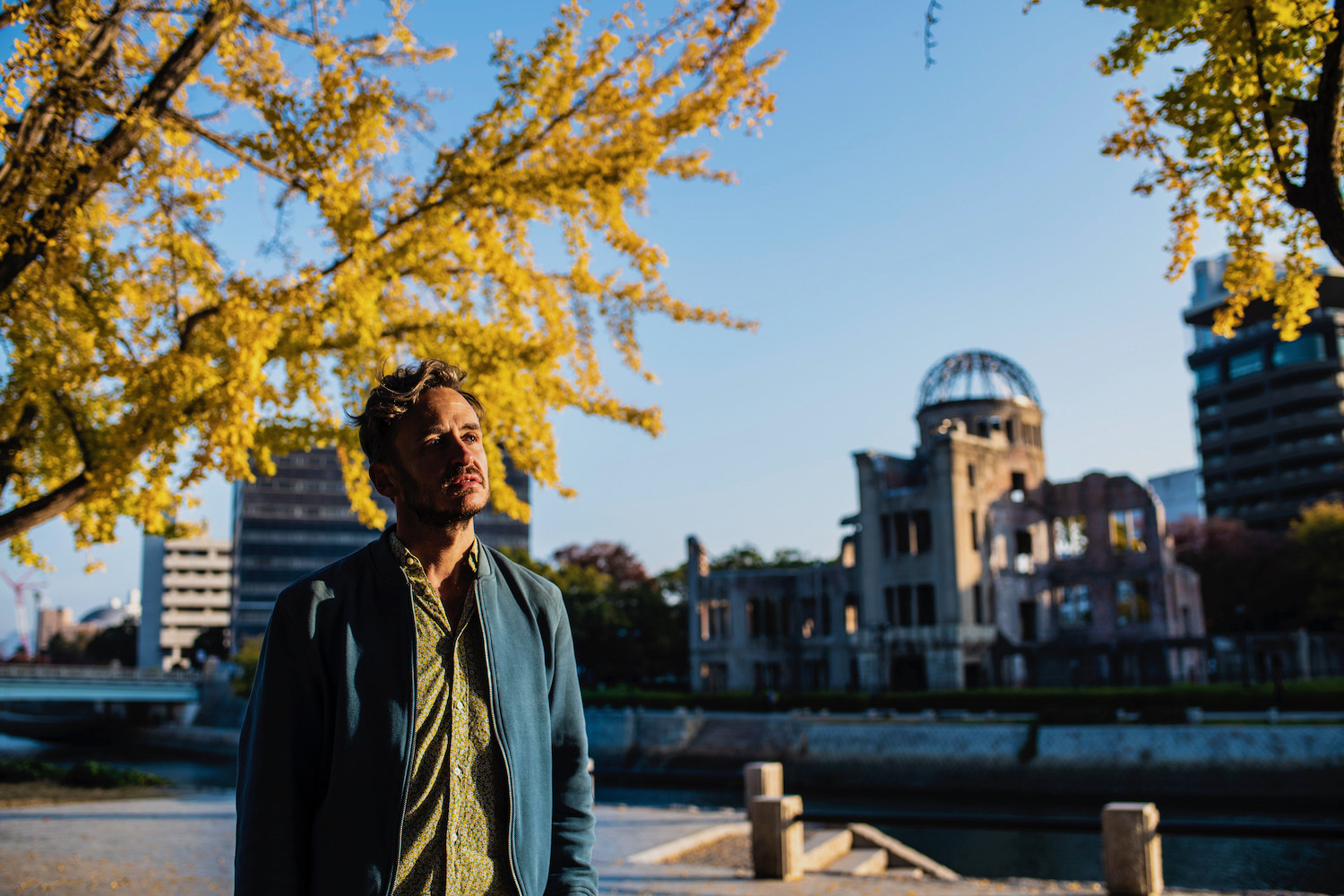 Located a short streetcar ride (or a slightly less-short walk) away from Hiroshima Station, Ground Zero isn't one place, but a series of sites that commemorate the tragedy that took place here on a sad day in August 1945. The most striking reminder is the partially destroyed A-Bomb Dome, while the Eternal Flame and Hiroshima Peace Memorial provide a more hopeful, uplifting perspective on the tragedy.
Honor Hiroshima's past in less obvious ways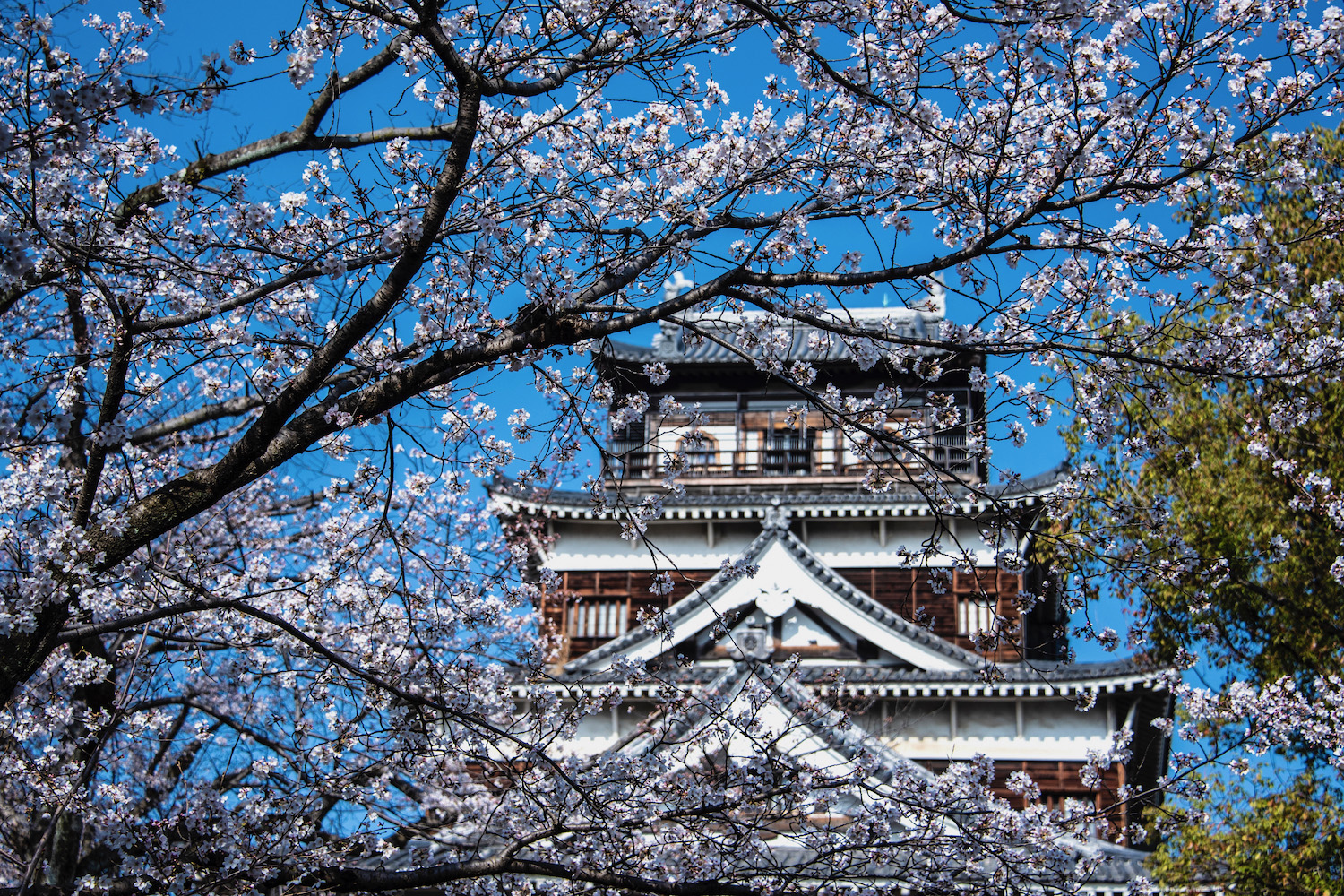 One of the most underrated parts of any Hiroshima travel guide, as far as I'm concerned, is Hiroshima Castle. Although the original structure was obliterated during the bomb blast, the reconstruction is faithful and artful—its wooden exterior is one of my favorite castle facades in Japan. Pay close attention to the eucalyptus and willow trees near the castle's entrance. Both survived the blast, and while they bear scars from it, are symbols of something powerful. You can also visit Shukkeien, which is Hiroshima's best traditional Japanese garden, especially in spring amid the sakura.
Try Japan's most famous Okonomiyaki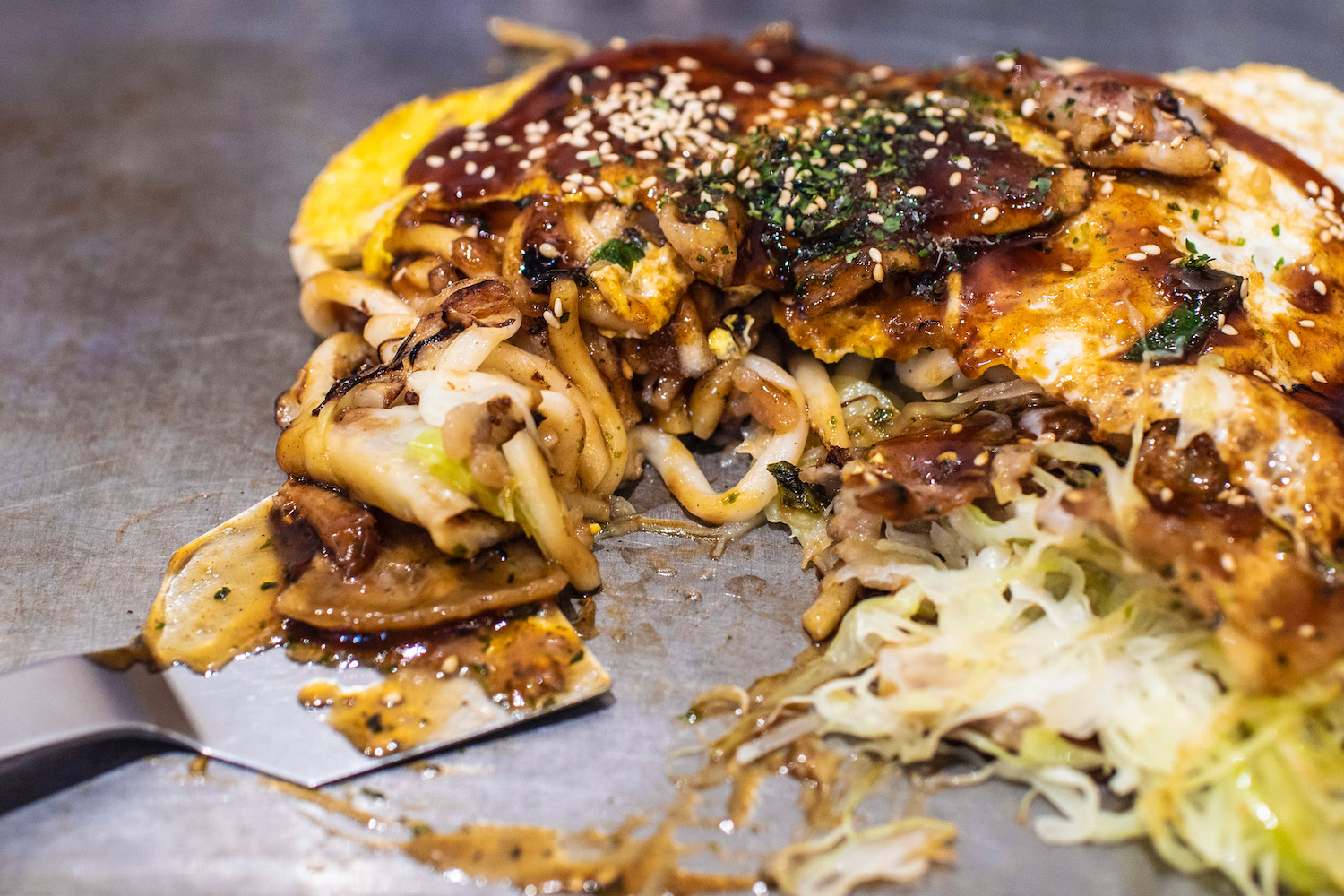 As is the case with so many other cities in Japan, eating is one of the best things to do in Hiroshima. The city hosts many culinary highlights, but the first among them is undoubtedly okonomiyaki. Now, I'm not going to weigh in on which place has the tastiest ones, although I've tried my fair share of them. It's about the journey (i.e. watching the intricate process of making the savory pancakes) as much as the destination (your belly).
Watch the sunset from Miyajima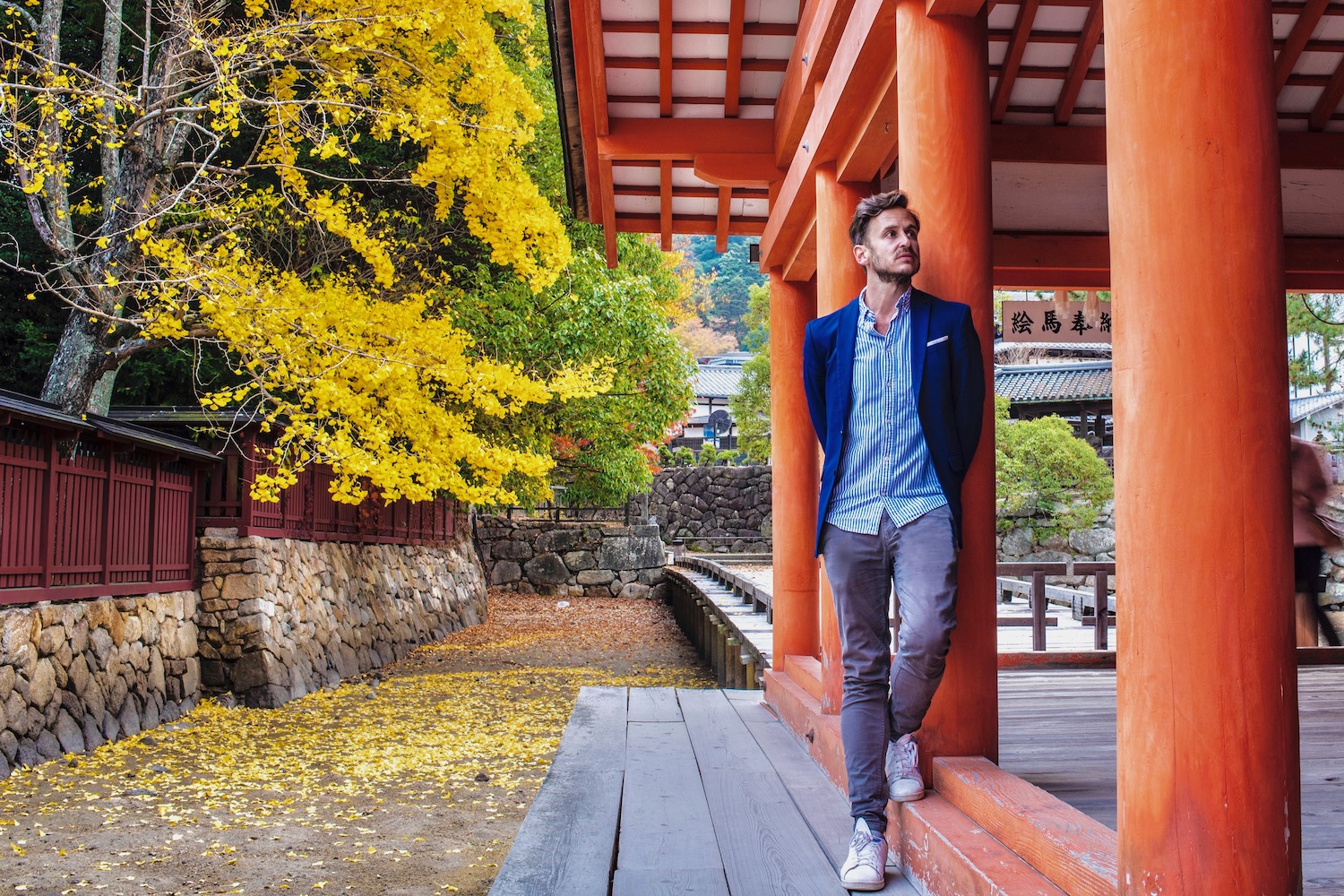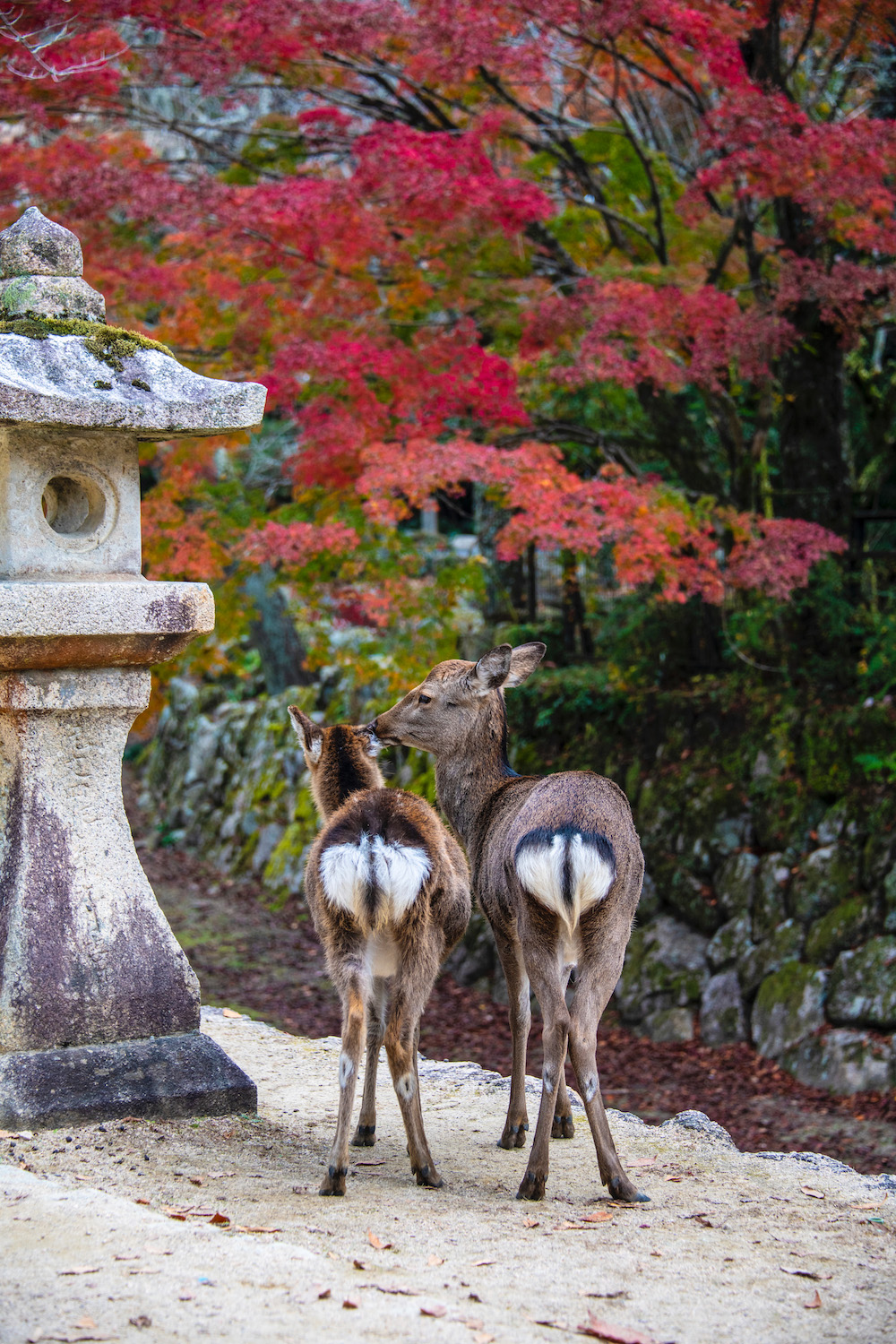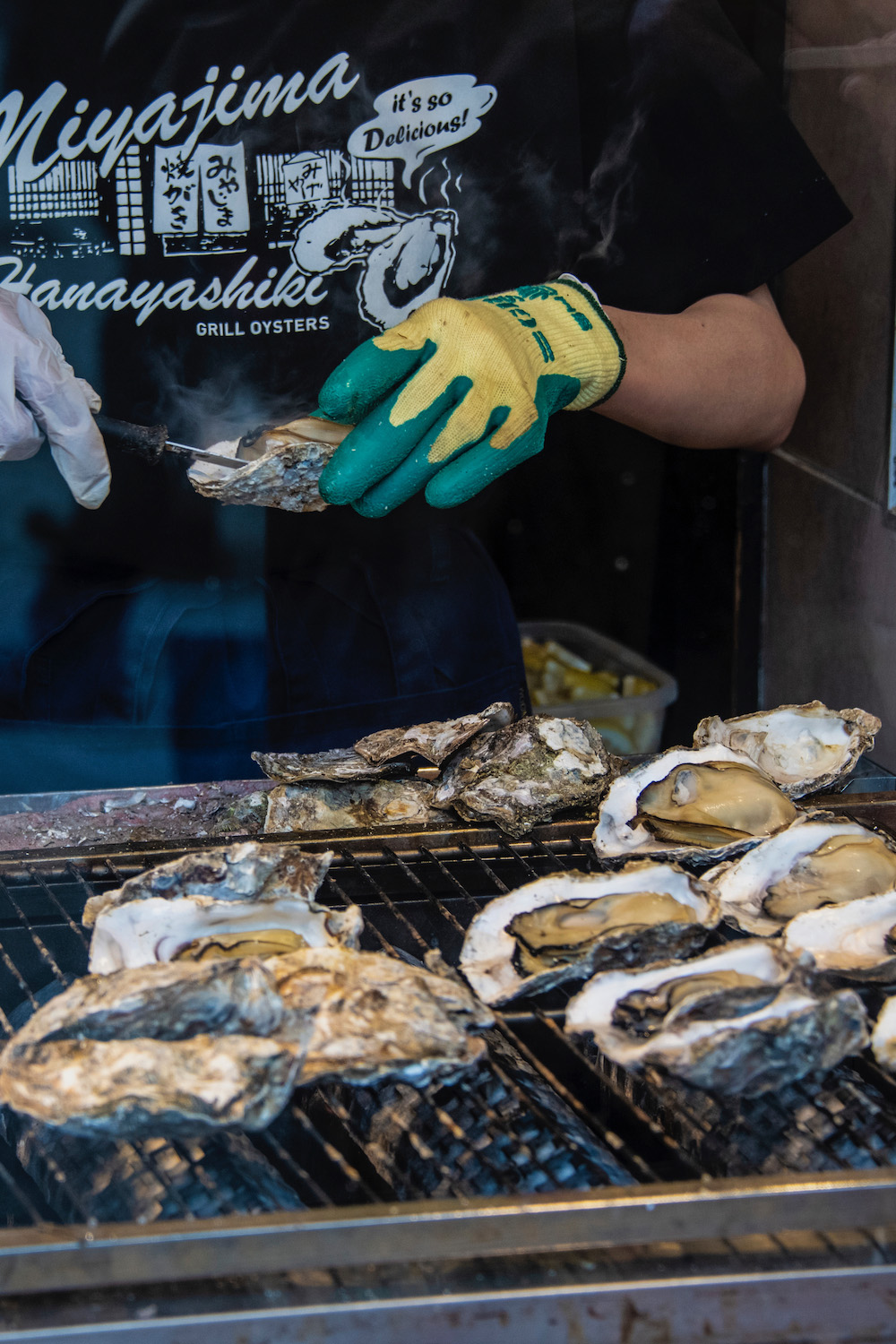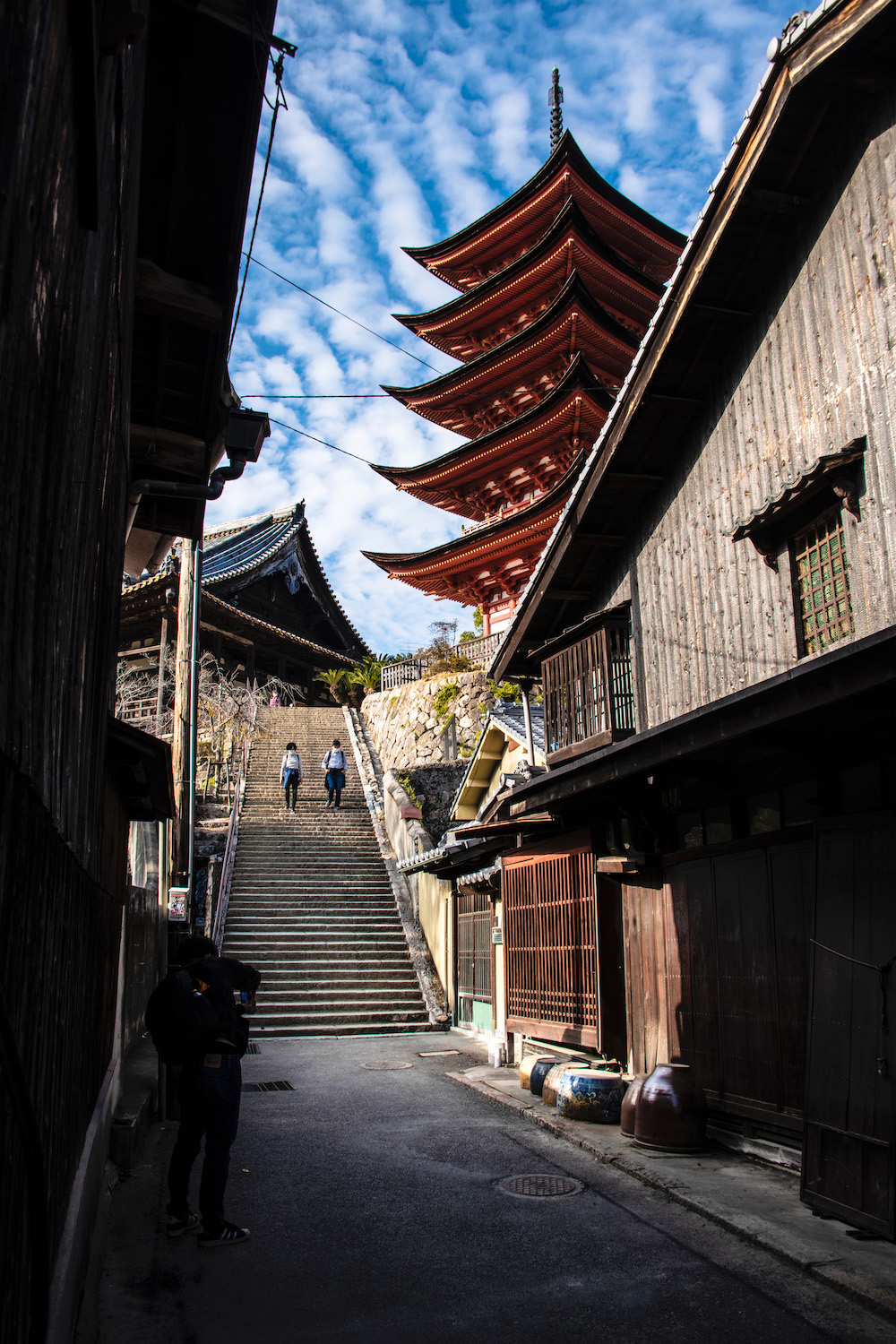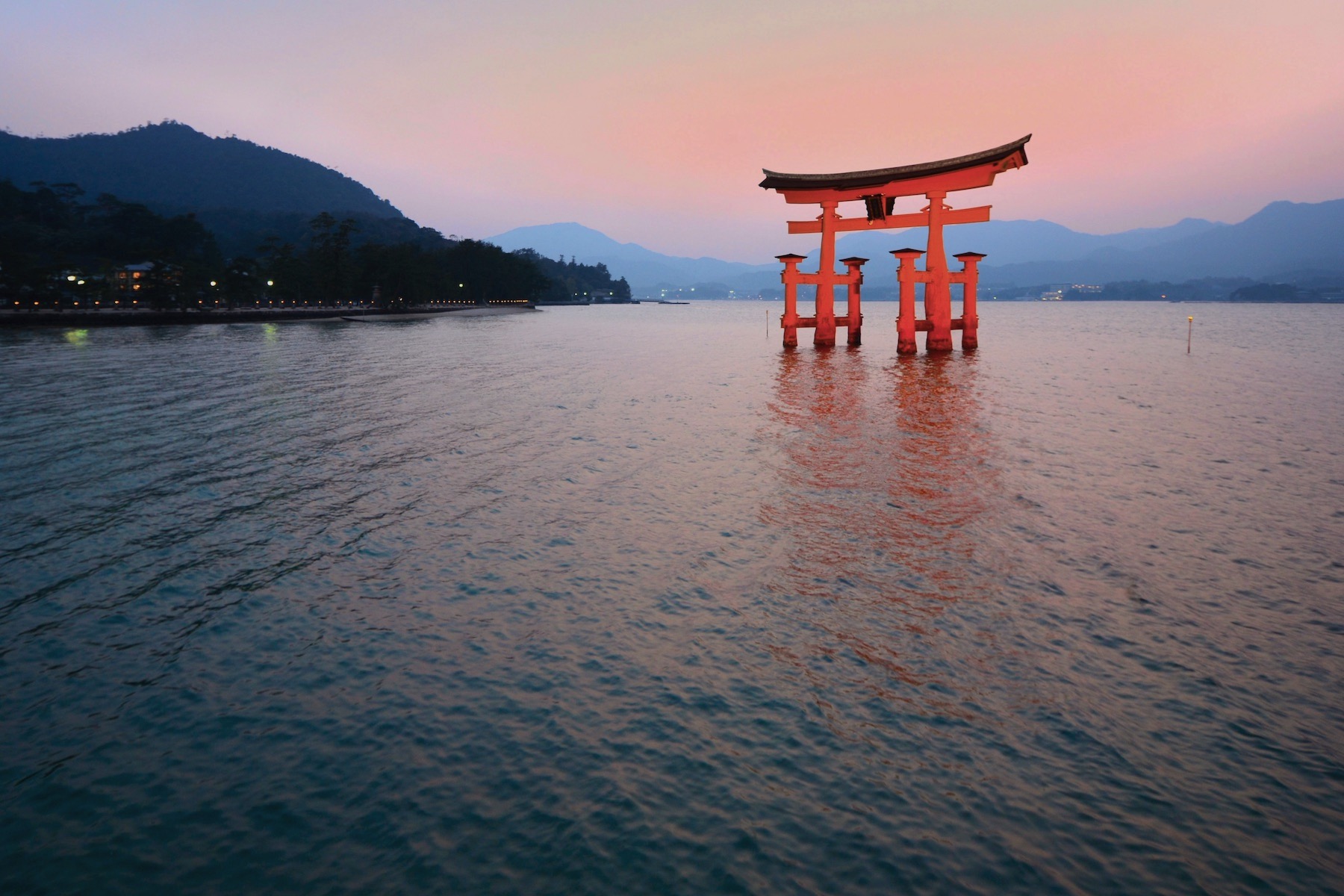 As I'll explain in a few paragraphs, I'm writing this post with the assumption that you will be spending at least a couple of days in Hiroshima. Sunsets here are generally pretty awesome, but it comes to Hiroshima sunsets outside the city, you absolutely have to experience one behind Itsukushima Shrine on Miyajima island. While you're waiting for night to fall, make sure to visit with the island's famous deer, and to enjoy its delicious locally-caught oysters, or kaki in Japanese.
Take a day trip to Onomichi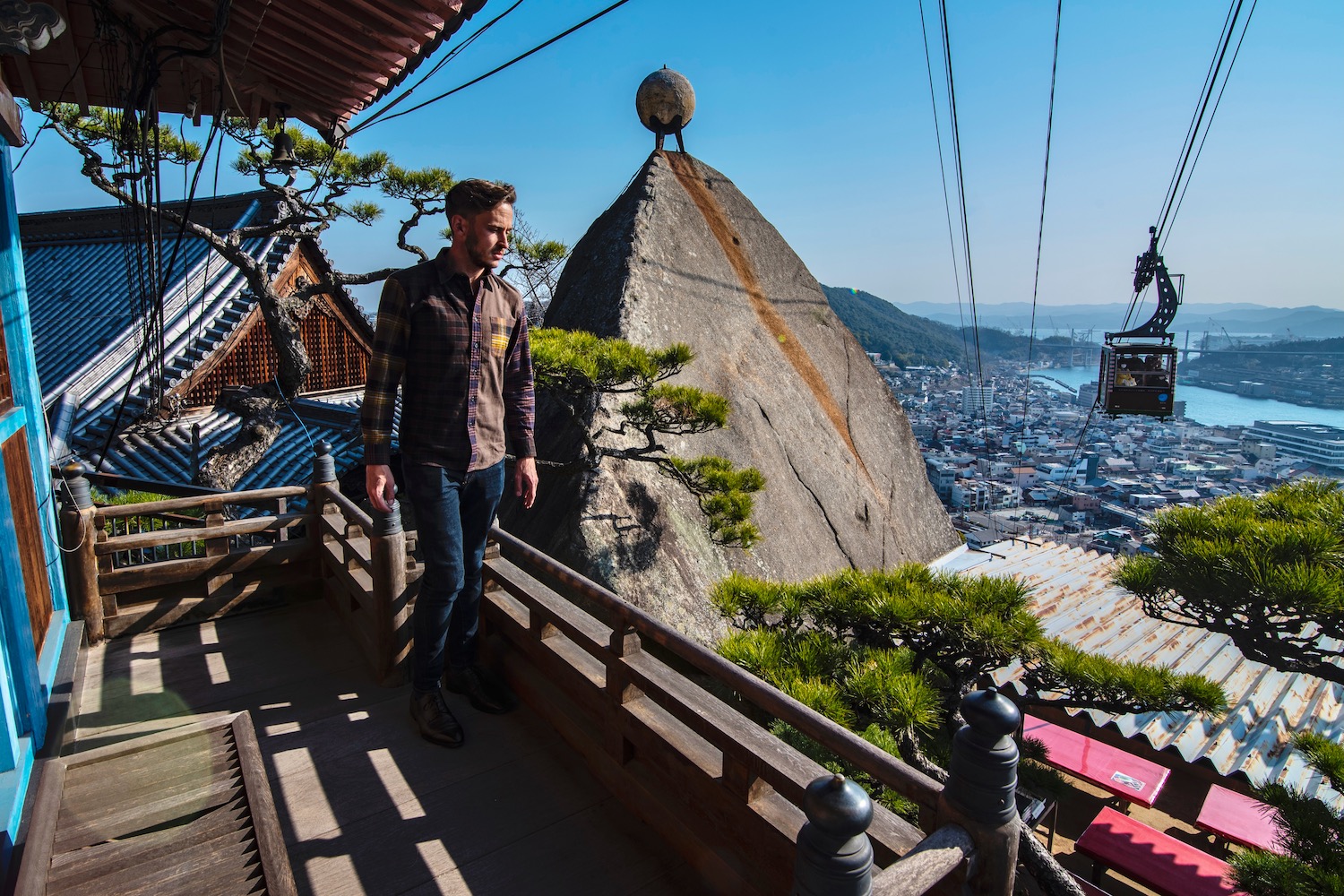 Now, let's be clear: Onomichi, a harbor city about an hour east of Hiroshima's city center, is not the only day trip you can take on your next trip to Hiroshima. On the other hand, it is among the picturesque. For example, while I love visiting Yamaguchi prefecture's Kintai bridge (especially in spring), there's not a whole lot to do in Iwakuni, the city where you find it. Onomichi, for its part, offers stunning views, interesting temples and even its own variety of ramen. Win, win, win!
Is Hiroshima Worth Visiting?
Hiroshima is what you make of it. Some tourists expect to be overwhelmed by emotion the moment they look out onto the a-bomb blast site—I know I did. (Side note: While I didn't end up feeling very moved in this place on any of my trips to Hiroshima, I've had a very different experience in Nagasaki, the other Japanese city the same fate befell. Click here to read my comparison of Hiroshima vs. Nagasaki.)
To be sure, one of the best ways to ensure you enjoy the city is to vary which things to do in Hiroshima occupy your itinerary, as I've suggested in the preceding paragraphs. History is important; so are places of natural beauty, such as Shukkeien garden in the city center, and the "floating" Itsukushima Shrine on Miyajima island just outside it. Likewise, taking day trips such as to Yamaguchi prefecture's Kintai bridge or the port city of Onomichi is essential to taking your trip at a good price. What I will say, overall, is that I like Hiroshima more with each subsequent visit.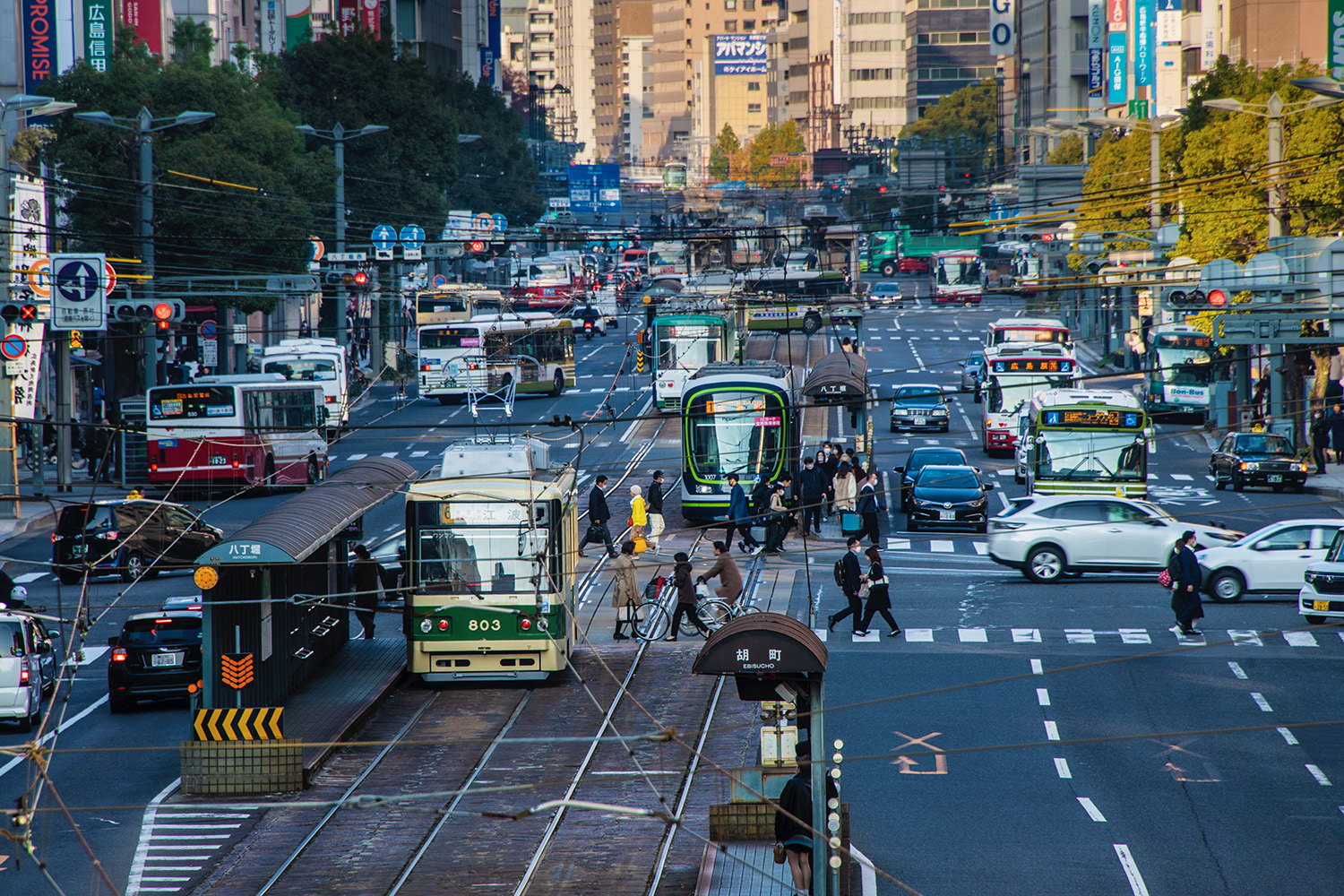 Other FAQ About Visiting Hiroshima
How long should I spend in Hiroshima?
If you only plan to explore Hiroshima's city center (which includes, for rhetorical purposes, Miyajima island), then 1-2 days in the city should be plenty. This gives you a full day to explore Ground Zero and the attractions near it, plus spending at least one sunset watching the sun set behind Itsukushima Shrine.
Is Hiroshima still radioactive?
Hiroshima is definitely not still radioactive. The majority of bomb-related radiation faded within a few months of the blast; these days, it's almost undetectable. Your body will absorb much more radiation during every day activities in and around Japan, and also on the flight over!
Why is Hiroshima popular?
Hiroshima is popular because many tourists want to visit the A-Bomb Dome and pay their respects to the victim of the tragedy that took place here. Specific attractions notwithstanding, Hiroshima is a popular destination because it's easily accessible. It's less than four hours from Tokyo by Shinkansen bullet train, two hours from Kyoto and Osaka and just an hour from Fukuoka.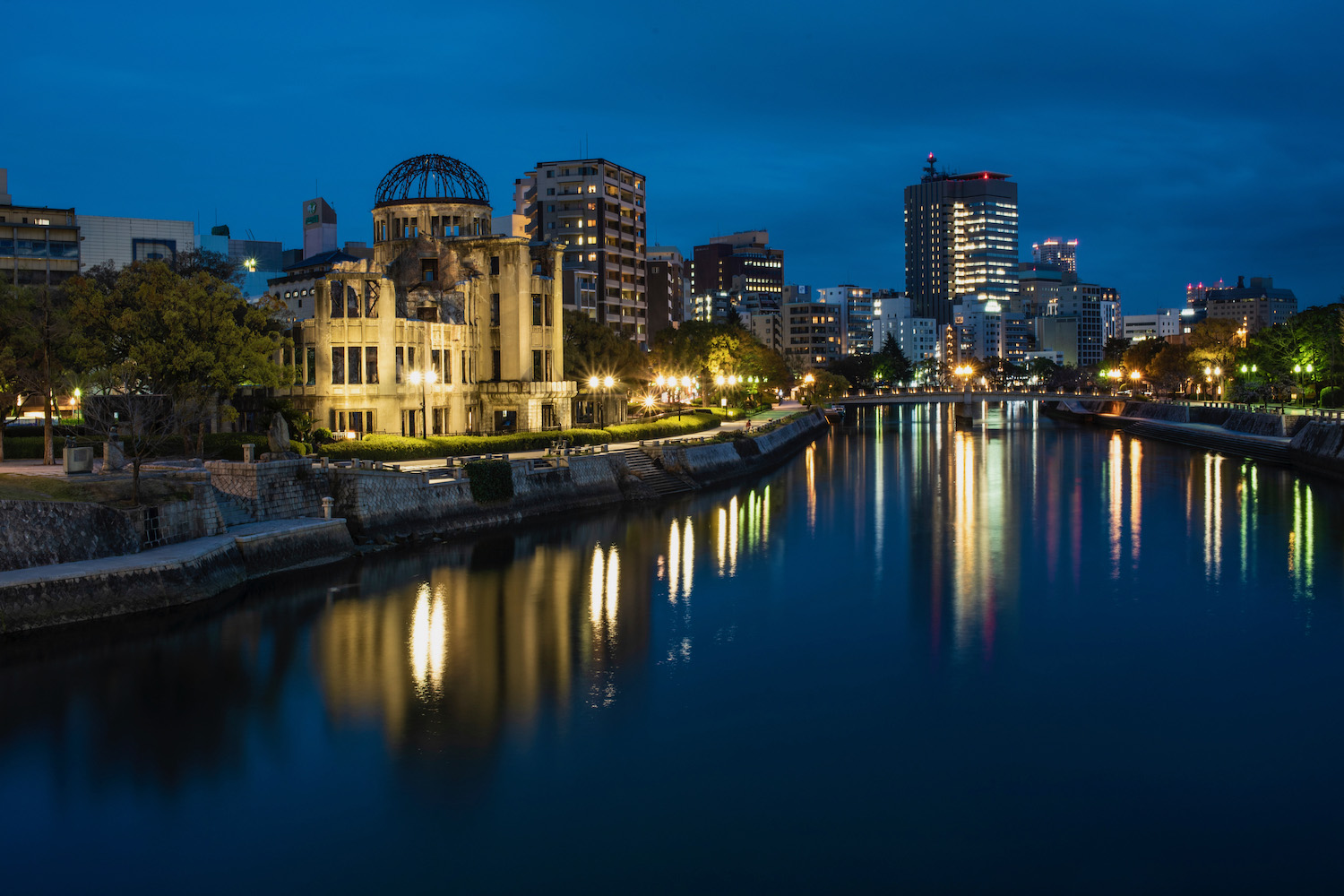 The Bottom Line
I hope you have a more comprehensive view of things to do now than you did when you arrived to this Hiroshima travel guide. Although Hiroshima's history is important, the city is so much more than the infamous tragedy that befell it. Balance, you see, is the key to seeing Hiroshima for all it is. Follow up your visit to Ground Zero with a walk around the grounds of rebuilt Hiroshima Castle, whose own eucalyptus tree (which survived the blast) is a symbol of the the city's resilience and rebirth, or with a delicious helping of Hiroshima's famous okonomiyaki pancakes. Watch at least one sunset from Miyajima island and leave space for day excursions, as hard as you might find it to leave the city behind once you grow to love it.