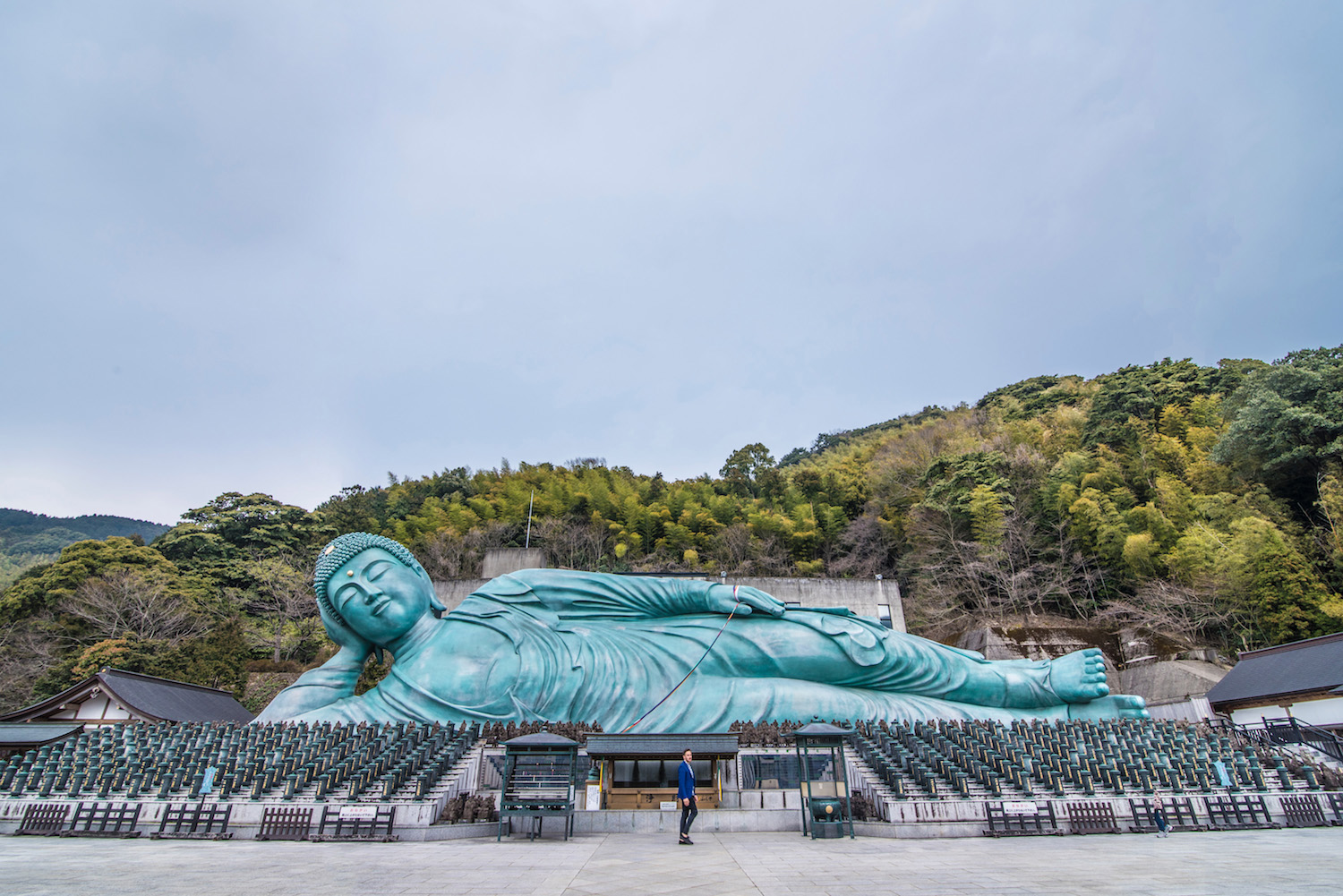 Fabulous Fukuoka
In spite of all the things to do in Fukuoka, the largest city on Japan's Kyushu island is precariously overlooked by tourists. This is all the more unfortunate when you consider how many people pass through the city's busy Hakata Station, the main Shinkansen thoroughfare of Kyushu—but I digress.
I'm going to assume your travel plans include Fukuoka if you've arrived on this page. And whether you're looking for a complete city itinerary, or simply want to find a Fukuoka hotel that suits your tastes and budget, you're in the right place.
Continue reading not only to get an overview of Fukuoka attractions, but for practical advice about visiting Japan's City of the Blessed Hill, including when to come and how many days to spend.
When to Visit Fukuoka
In theory, the best time to visit Fukuoka is the same as it is throughout the rest of Japan: During cherry blossom season, which is supposed to reach its peak in Fukuoka during the last few days of March. I say "supposed to" because during my (failed) Kyushu sakura trip, the blossoms were more than a week late—all I got was buds!
Of course, given all the things to do in Fukuoka I'm about to describe, there's not really a bad time to visit the city. Fukuoka is not a particularly wintry city, and even if you can't come to enjoy the autumn colors or get caught in the rain during summer's Tsuyu monsoon, there's always an alluring indoors to duck into, whether that takes the form of a shopping mall, a museum, a temple or a charming café.
Where to Stay in Fukuoka
If you're on the hunt for cheap hotels in Fukuoka, you'll have a wide variety to choose from. Whether you choose a property like the simple but stylish JR Kyushu Hotel Blossom Fukuoka or the basic-boutique Hotel WBF Grand Hakata, the quantity of affordable lodging near Fukuoka's main transport hub is pretty huge.
Luxury hotels in Fukuoka, on the other hand, are both fewer in number than in other Japanese cities, and somewhat less impressive as well, with notable exceptions like Grand Hyatt Fukuoka. The good news, no matter where you decided to stay, is that you'll spend more time outside weighing what to do in Fukuoka than you will within the four walls of your room.
The Best Things to Do in Fukuoka
Take a Laid Back Trip to Nanzo-in Temple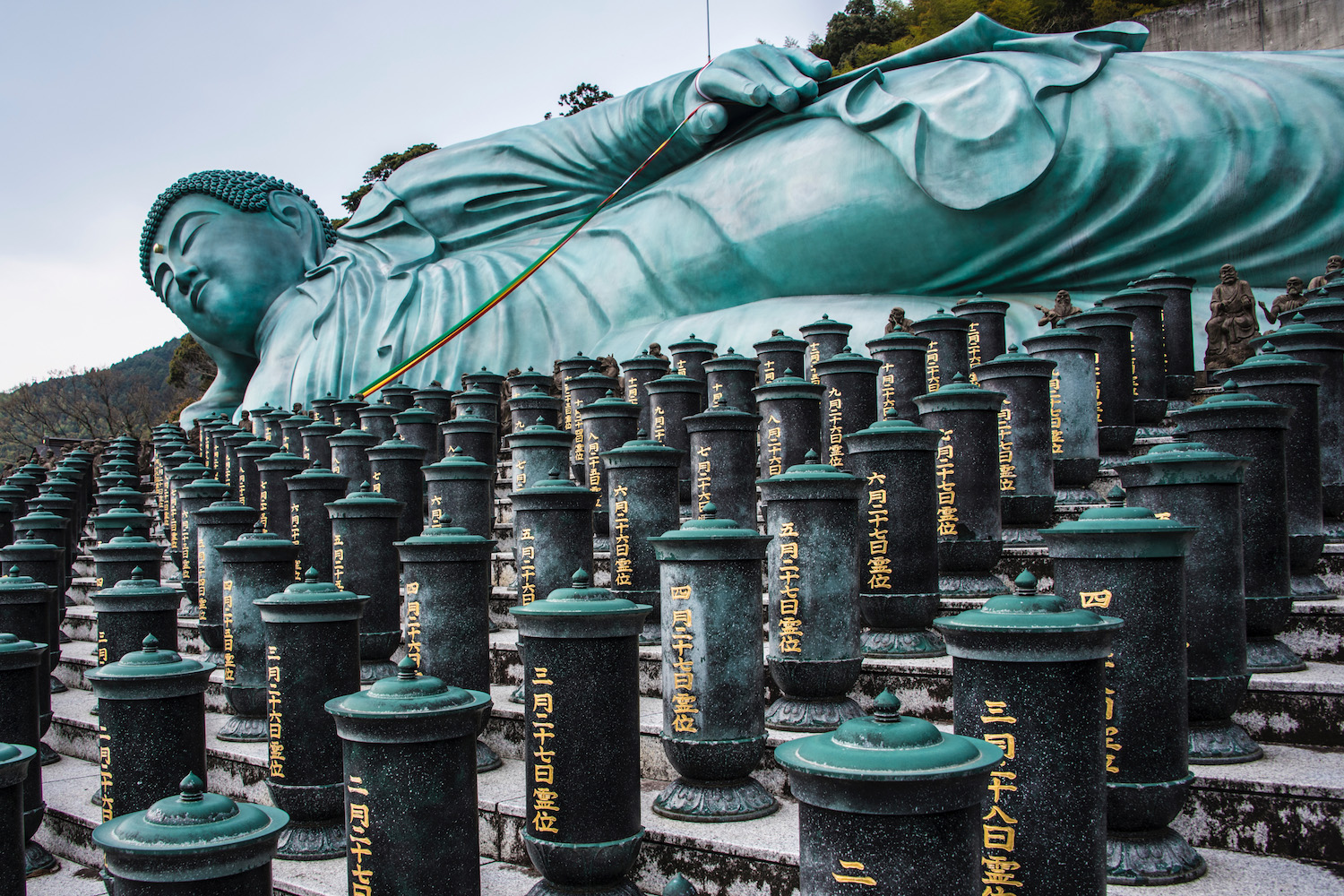 The most famous Fukuoka temple is actually a bit outside the city, but don't let that deter you from visiting. You'll spend most of your at Nanzo-in here marveling and gawking at Nehanzo, the 30-foot tall, 120-foot long Buddha that reclines on these grounds. However, the walk from Kidonanzoin-mae station to the statue is scenic and beautiful, which makes this a fulfilling half-day excursion.
Stroll Amid the Ruins of Fukuoka Castle
I struck out when I attempted to visit the ruins of Fukuoka Castle (alternatively known as Maizuru Park) during sakura season, but it's still among my favorite things to do in Fukuoka. One way to make a trip here even more fulfilling is to stop either before or afterwards at Hakata Issou in Hakata Station for a bowl of creamy Tonkotsu ramen, the most famous local culinary specialty.
Hit The Beach at Momochi Seaside Park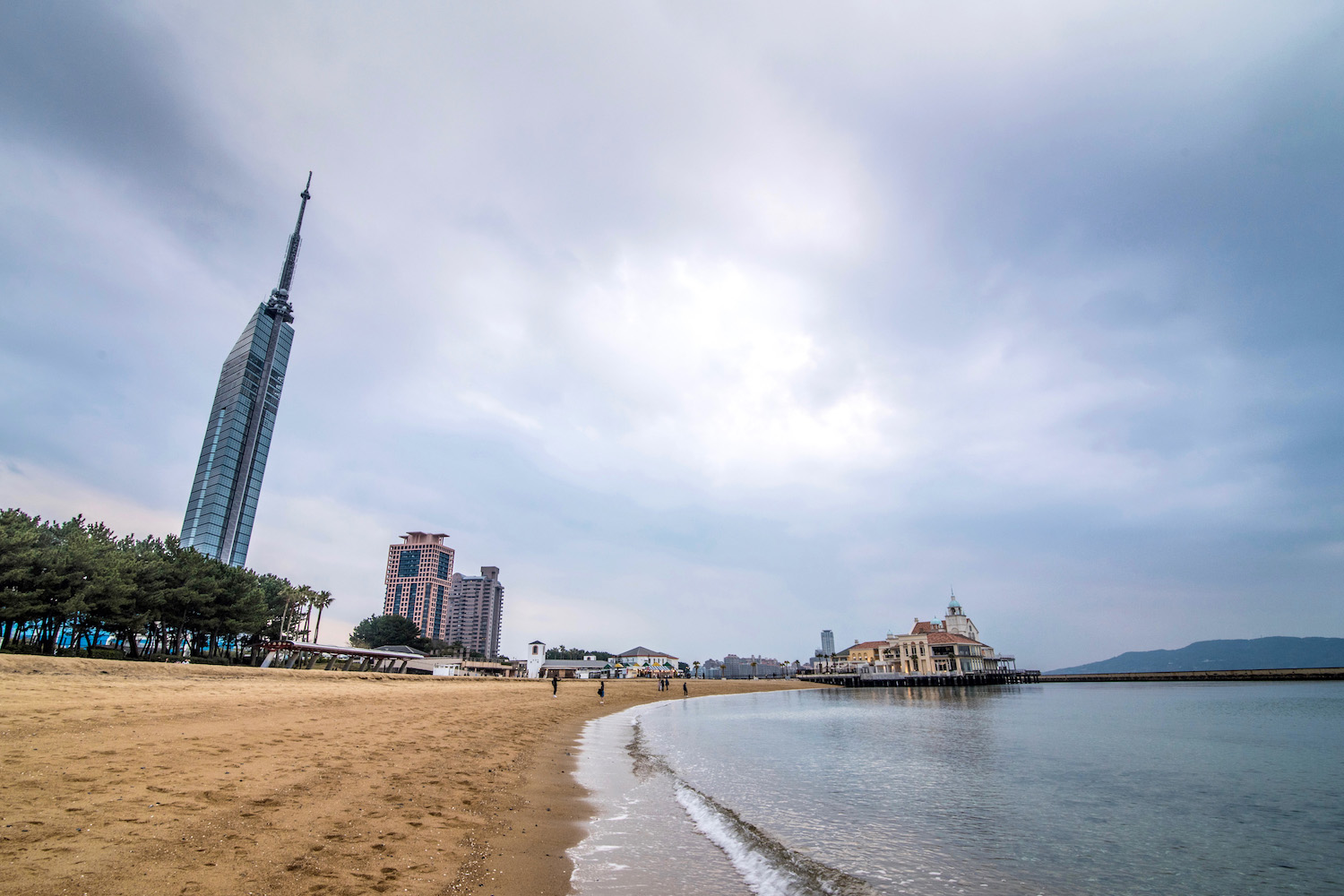 Although no Fukuoka beach (at least not in the city center) is really going to wow you, there are plenty of places to enjoy a fresh sea breeze, get some sun or even take a swim. The most popular place to do this is Momochi Seaside Park, located just in front of Fukuoka's most famous skyscraper (Fukuoka Tower), which makes it convenient no matter what else you do with your time here.
Enjoy a Fukuoka Panorama from Atago Shrine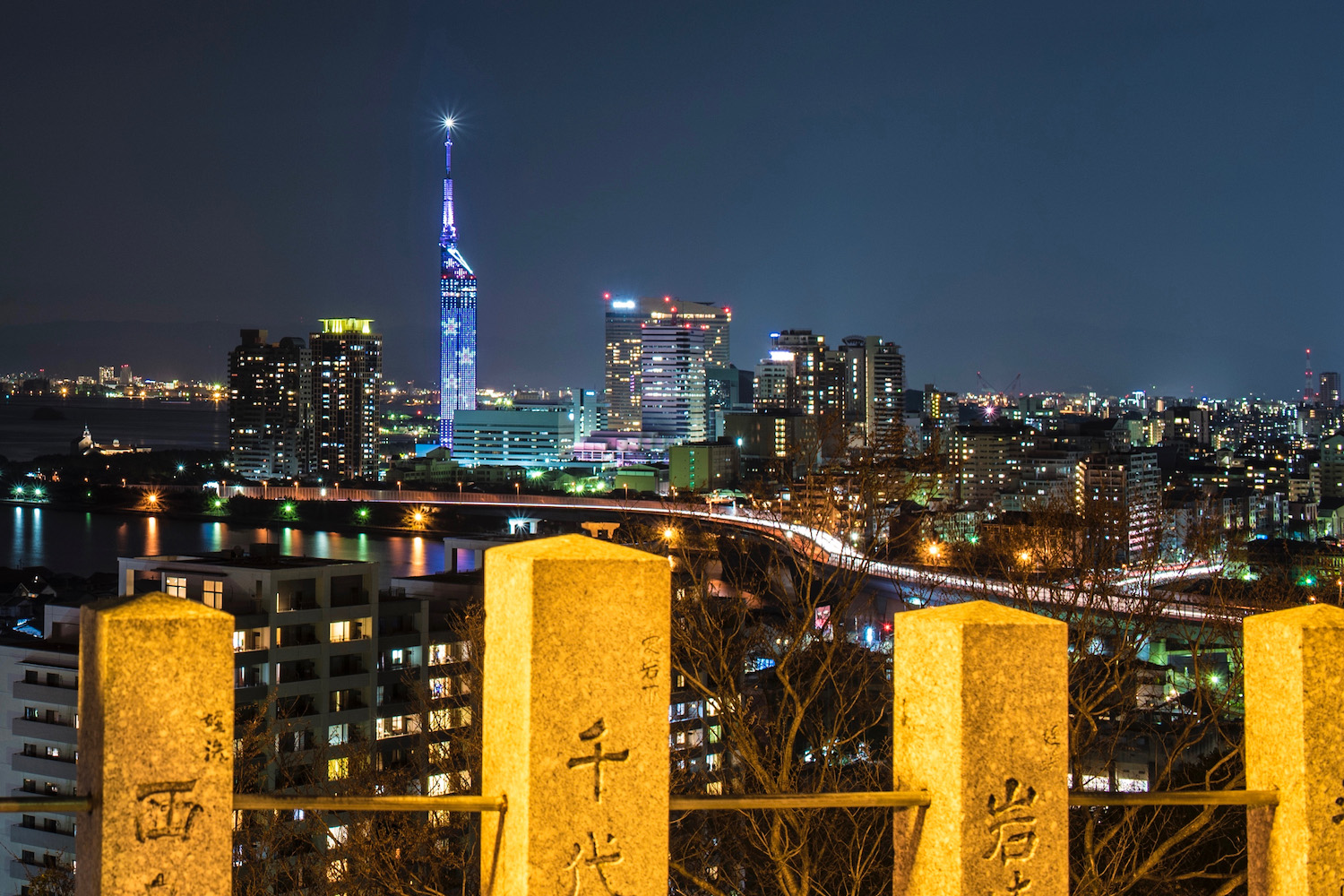 You can't read a list of things to do in Fukuoka and not see Atago Shrine listed. The oldest Shinto shrine in Fukuoka, originally built in 72 AD, Atago Jinja also boasts one of Fukuoka's most breathtaking views—this is the "blessed hill" for which the city is named. The best time to make the brisk 20-minute walk from Muromi station is around sunset or just after nightfall, when Fukuoka's skyline is at its most resplendent.
Go Back to the Yayoi Period in Yoshinogari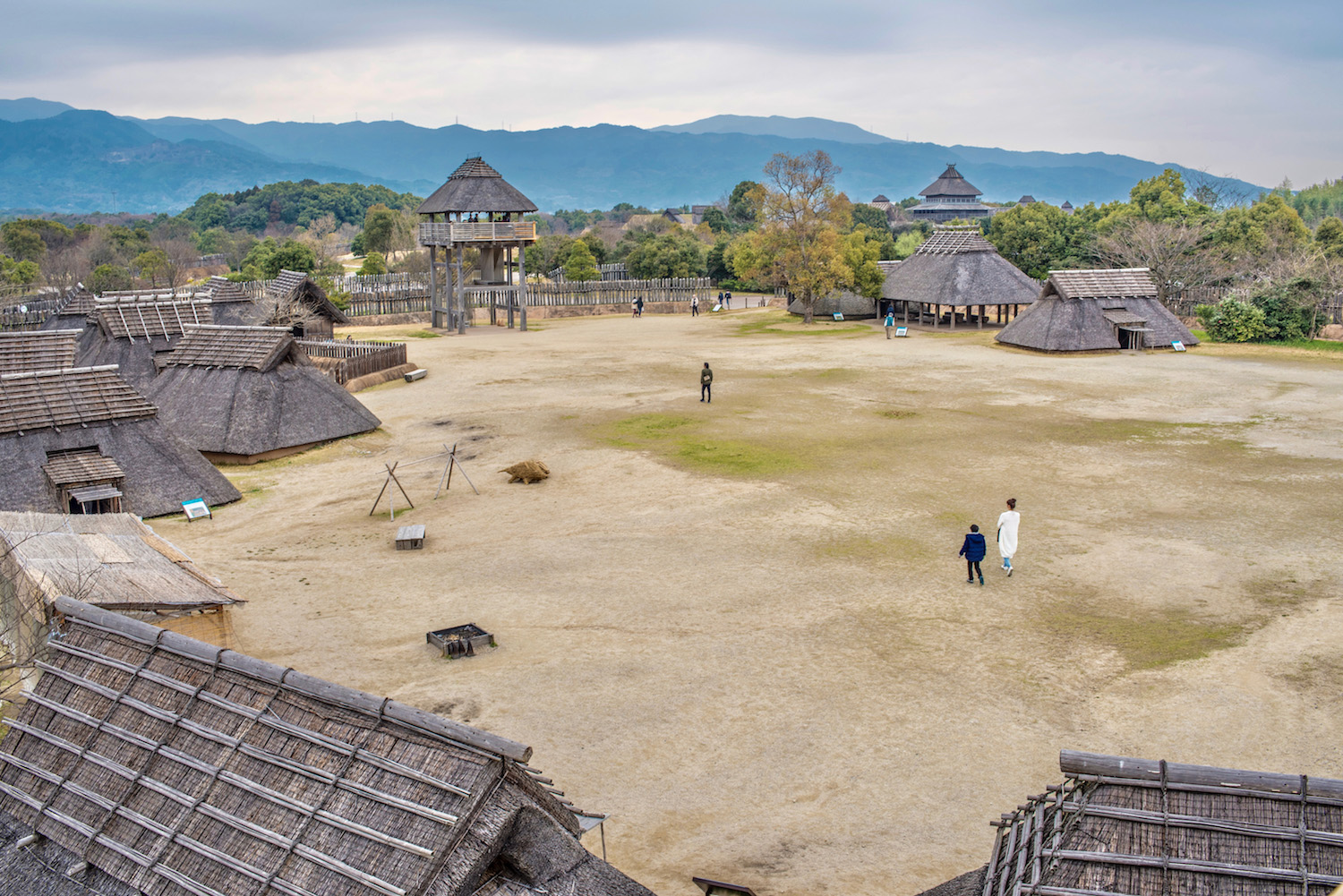 There are a few day trips from Fukuoka you can take, but my favorite is Yoshinogari, an archaeological park in Saga Prefecture. With dozens of structures dating back to the Yayoi period, which lasted between 300 BC and 300 AD, Yoshinogari is one of the oldest places in Kyushu. To get here, ride any southbound Shinkansen to Shin-Tosu, then transfer to a local train and get off at Yoshinogarikoen.
How Many Days to Spend in Fukuoka
The issue of how many days in Fukuoka is one you can resolve by answering two more foundational questions: How long will you spend in Japan in total, and how much of that do you plan to spend in Kyushu? If you have a month in Japan and plan to spend a week or so in Kyushu, for instance, it's conceivable that a day or two in Fukuoka will suffice.
On the other hand, if you're in a more popular city like Hiroshima or Nagasaki and simply want to make good use of your Japan Rail Pass, you can adapt this Fukuoka itinerary for a day trip. (Even though I'd personally recommend spending one night in Fukuoka, at a minimum!)
The Bottom Line
Whether you're attracted by specific things to do in Fukuoka or simply plan to pass through here en route to wilder adventures in Kyushu, you should spend at least a day or two in Japan's City of the Blessed Hill. Or outside it—excursions to the reclining Buddha at Nanzo-in temple or Yoshinogari, a Yayoi-era settlement in Saga prefecture, are arguably as fulfilling as anything you'll find within Fukuoka's city limits. Feel overwhelmed planning your trip to Kyushu? Commission a custom Japan itinerary!