Most casual tourists don't feel it's necessary to consult a Nara travel guide—they just want to see the deer that roam its main park. This is at once expected (the shika is the international symbol of the city) and unfortunate, since there's so much more on offer here.
Among other attractions, Nara (which, for a time around 1,400 years ago, was Japan's capital) is home to some of the world's oldest wooden architecture, including the hall that houses the massive bronze Buddha at Todai-ji. And that's just the city: Nara prefecture, which is sprawling and mostly rural, introduces another tourism ecosystem entirely.
Continue reading to learn everything you need to know about visiting Nara, whether you come for the day to see the deer, or stay a while and dig deep. My Nara itinerary will cover all your bases!
Where to Stay in Nara
I'll start talking you through things to do in Nara in just a second, but for now I thought it might be helpful to recommend a few places to stay. I mean, assuming you do decide to stay the night. As you'll probably realize by now, if you've done any previous research regarding a trip to Nara, this city is primarily a day-trip destination for people who are staying in Kyoto, Osaka or elsewhere in the Kansai region.
Assuming you do stay, however, I'm of two minds of how to approach that. If you're basing yourself in Nara for a night (or longer) primarily for the convenience of accessing attractions—in other words, your trip will primarily be experiential—choose a functional accommodation close to JR Nara Station, such as Super Hotel Lohas. If you want your lodging to be an integral part of that experience, or if money is simply no object the high-end Tsukihitei may be a better choice.
How to Spend Your Time in Nara
Buy some deer food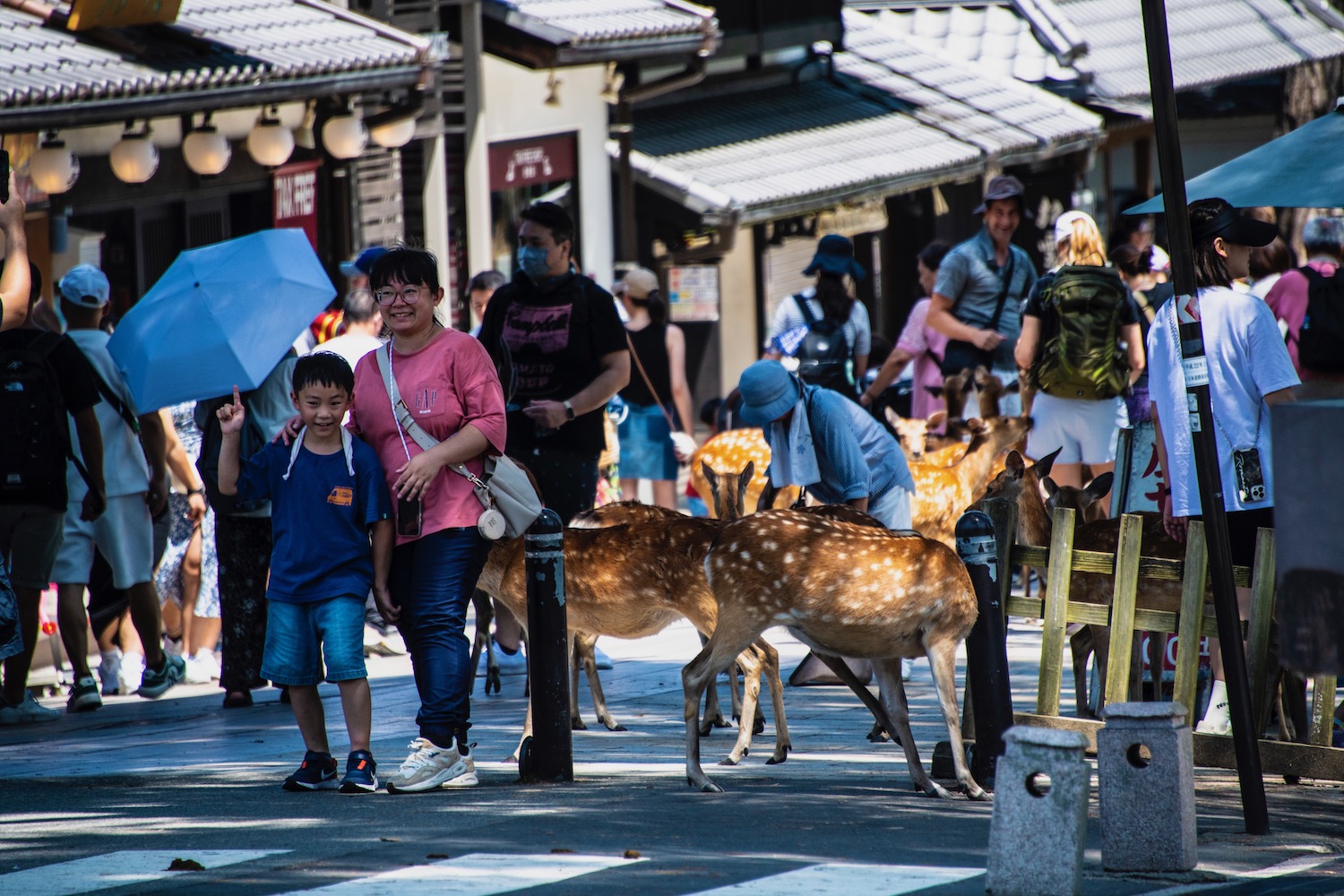 The deer of Nara Park are the city's most famous attraction, but there are a few things you should know about them. The first is that you'll find them throughout the city, long before you get to the park itself. The second? Although buying "deer food" will increase your chances of a positive encounter, it's still worth being cautious around these semi-wild animals.
Explore ancient wooden structures and sprawling shrines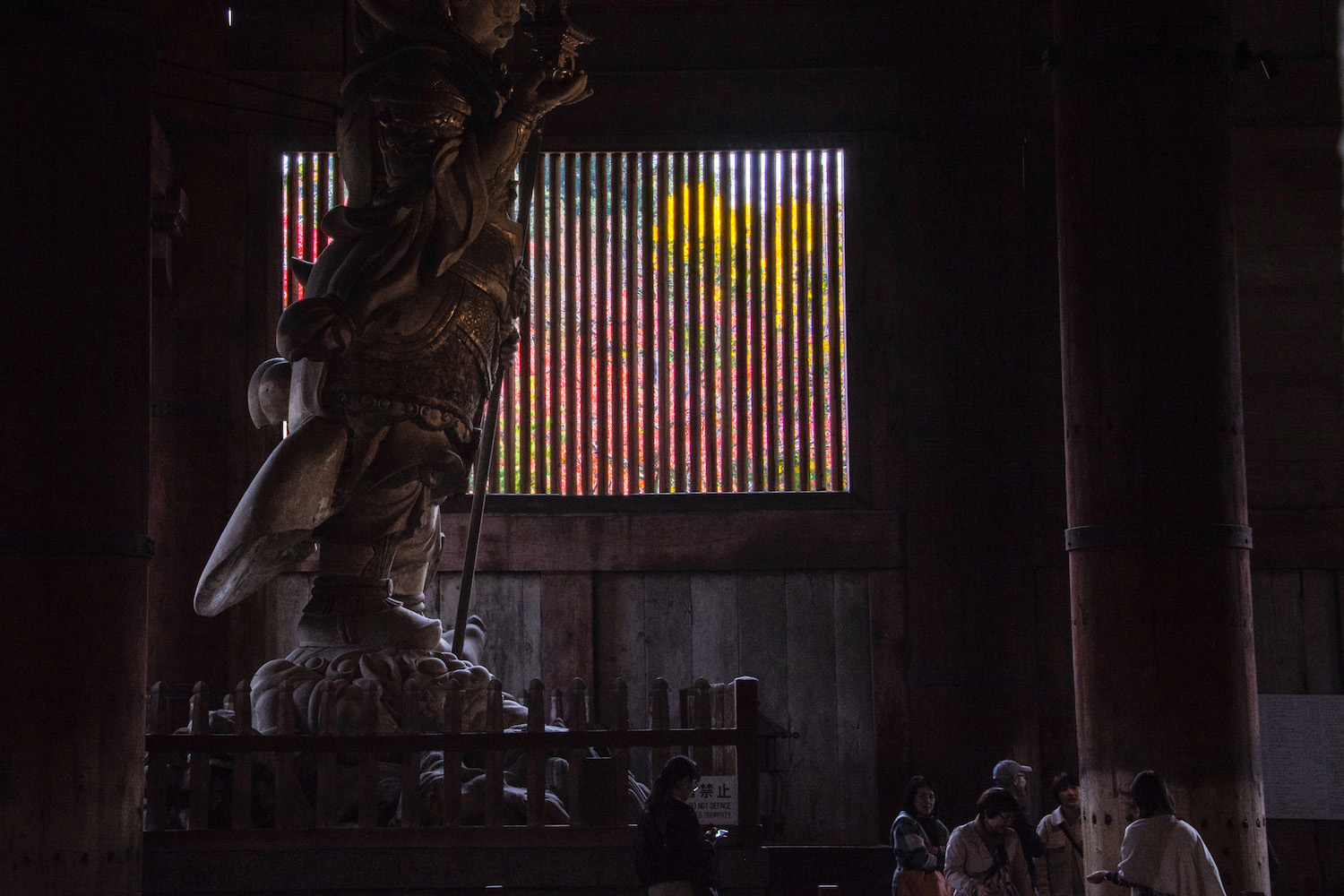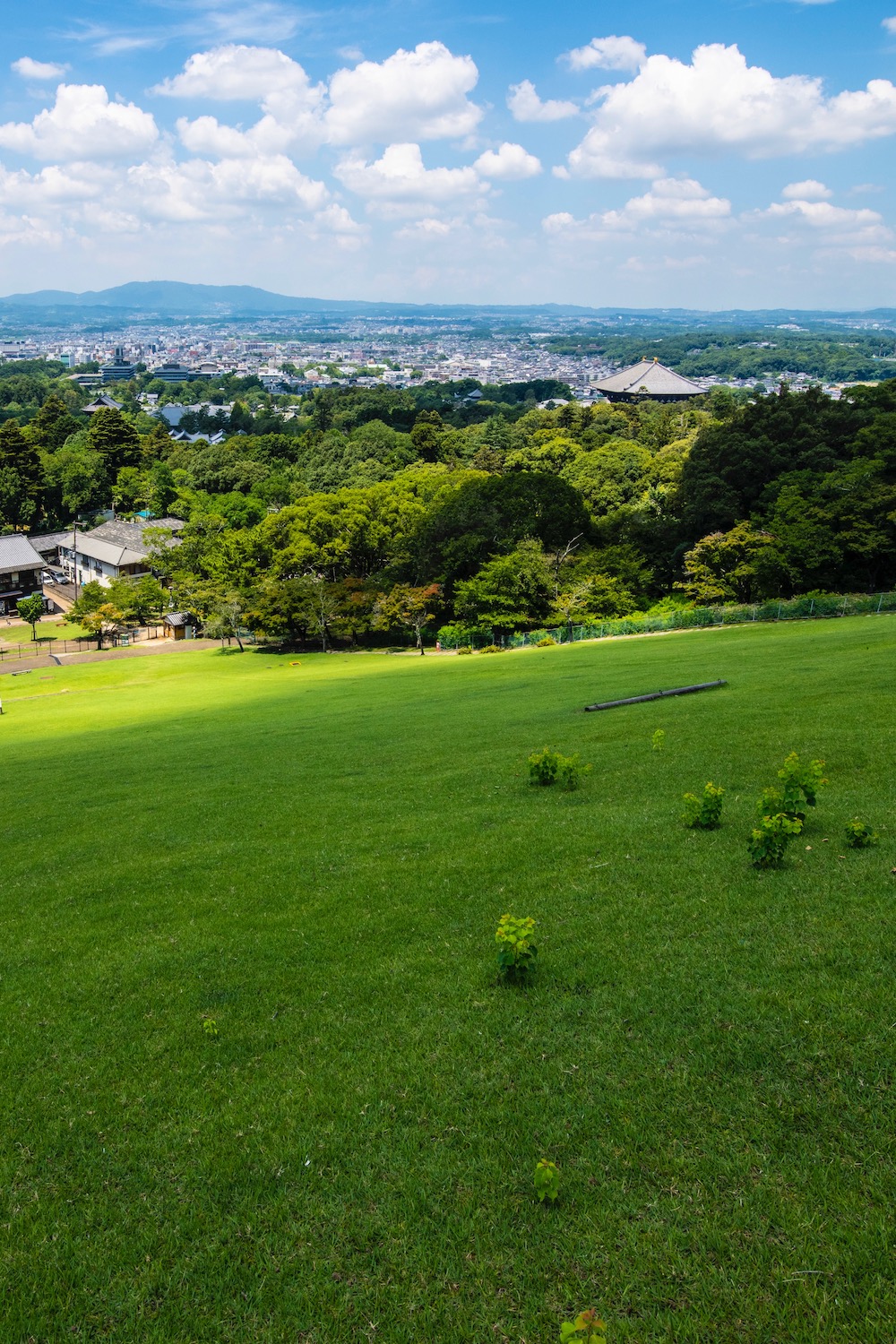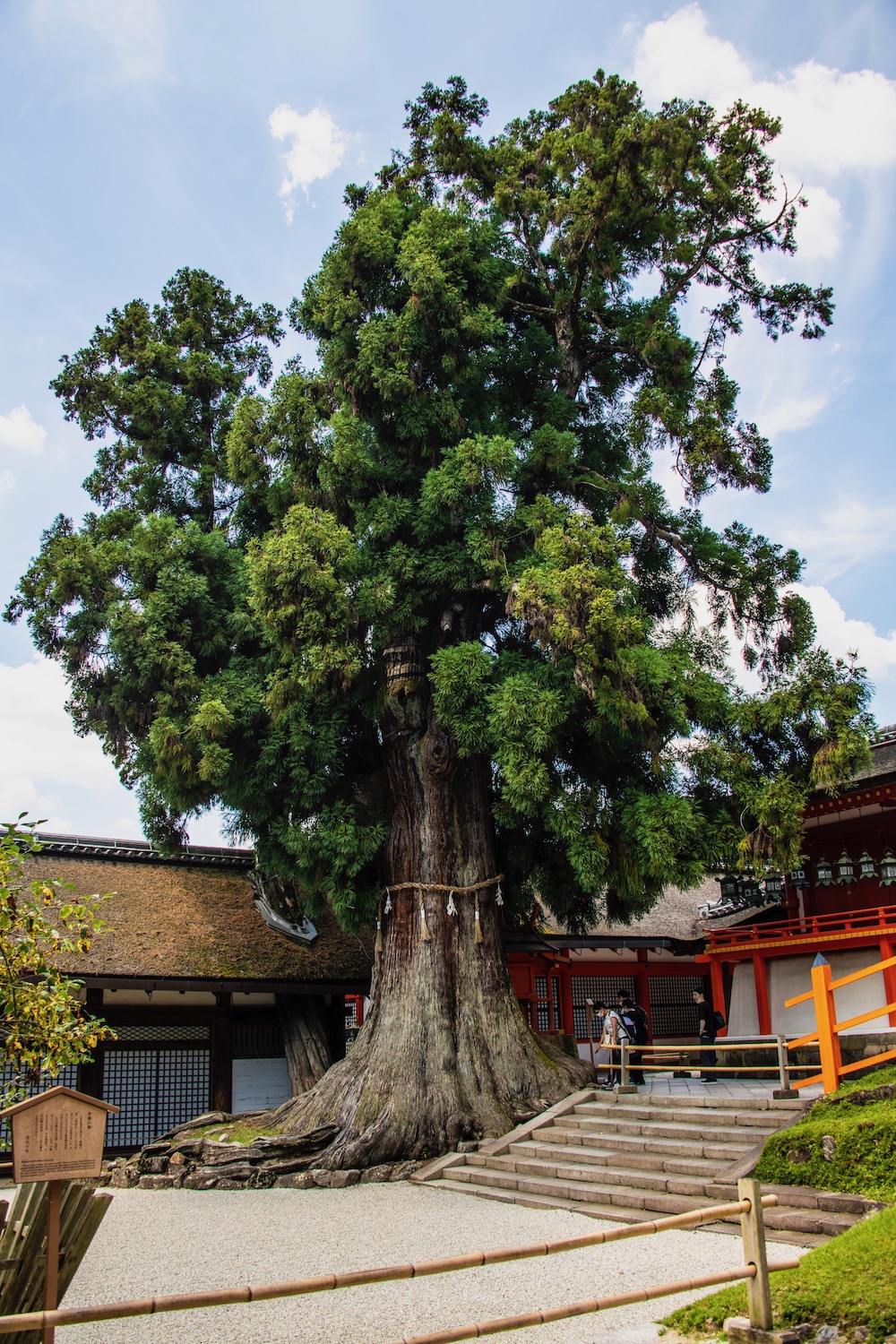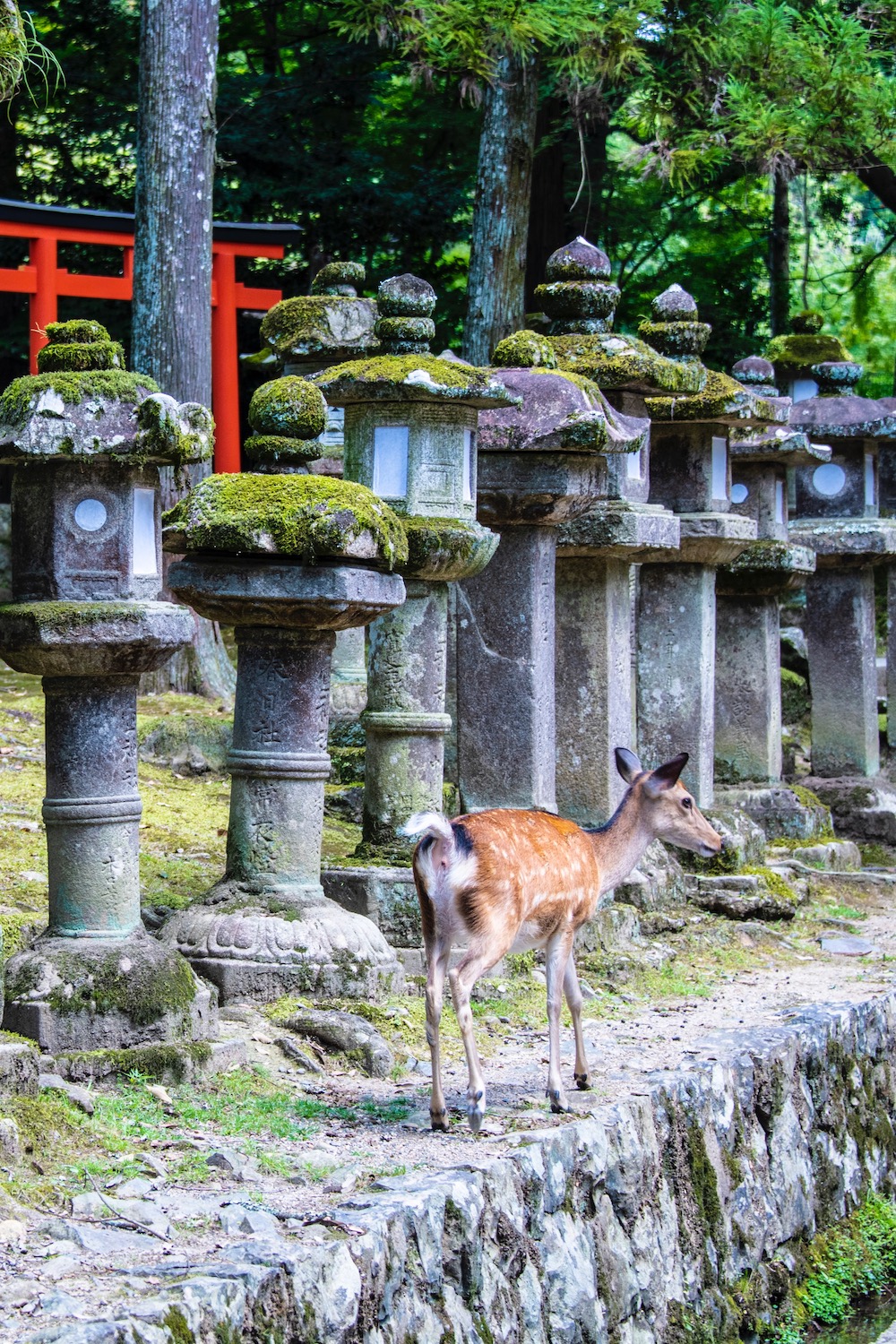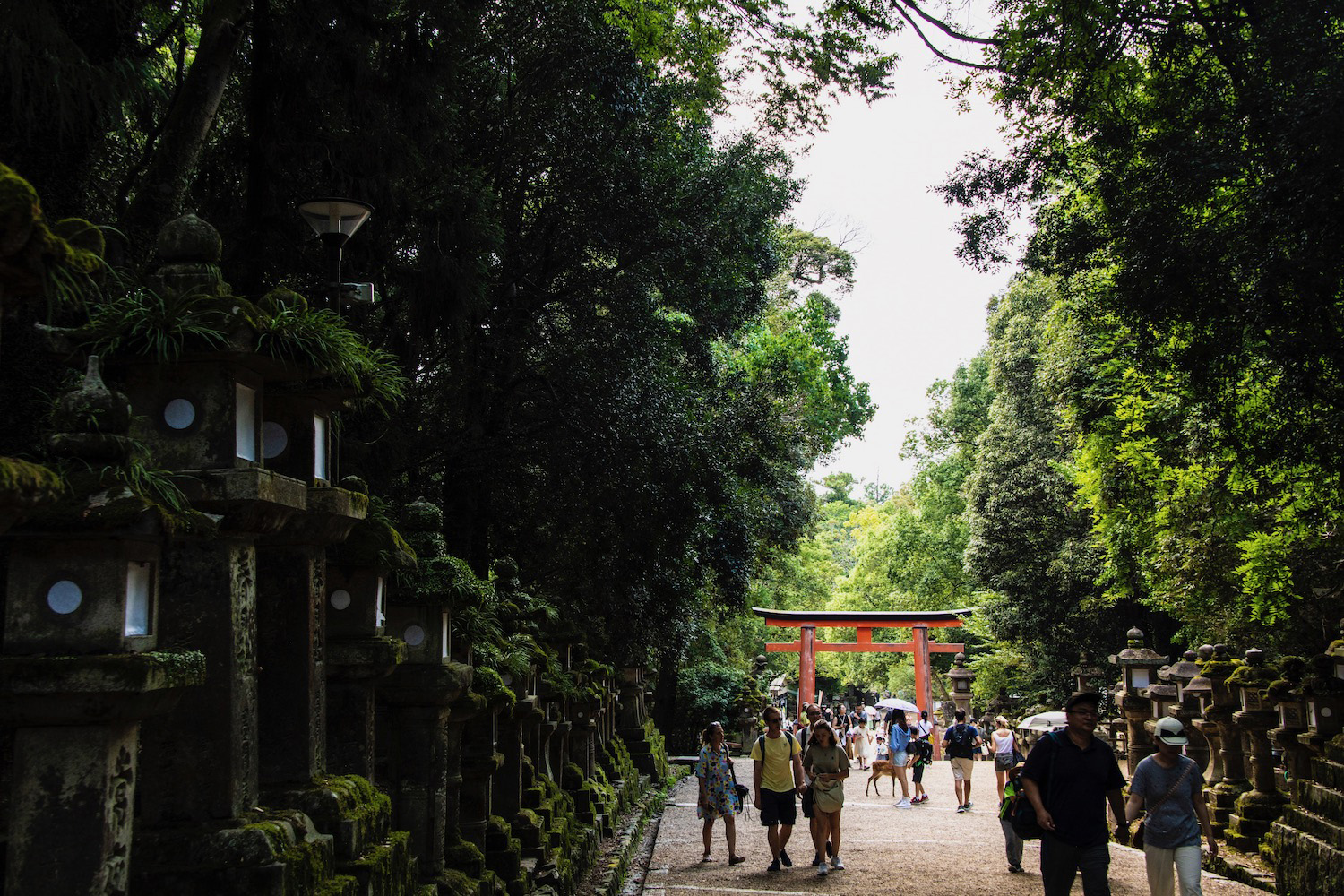 Another popular item in my Nara travel guide is to explore its millennia-old buildings, which hearken back to the time when this was Japan's capital. Famous ones include Todai-ji, which sits just north of Nara Park and houses one of the world's largest sitting Buddha status, and the five-story pagoda of Kofuku-ji. If you have time, you'll also want to make sure not to miss sprawling Kagusa Shrine and the towering Mt. Wakakusayama viewpoint!
Enjoy seasonal beauty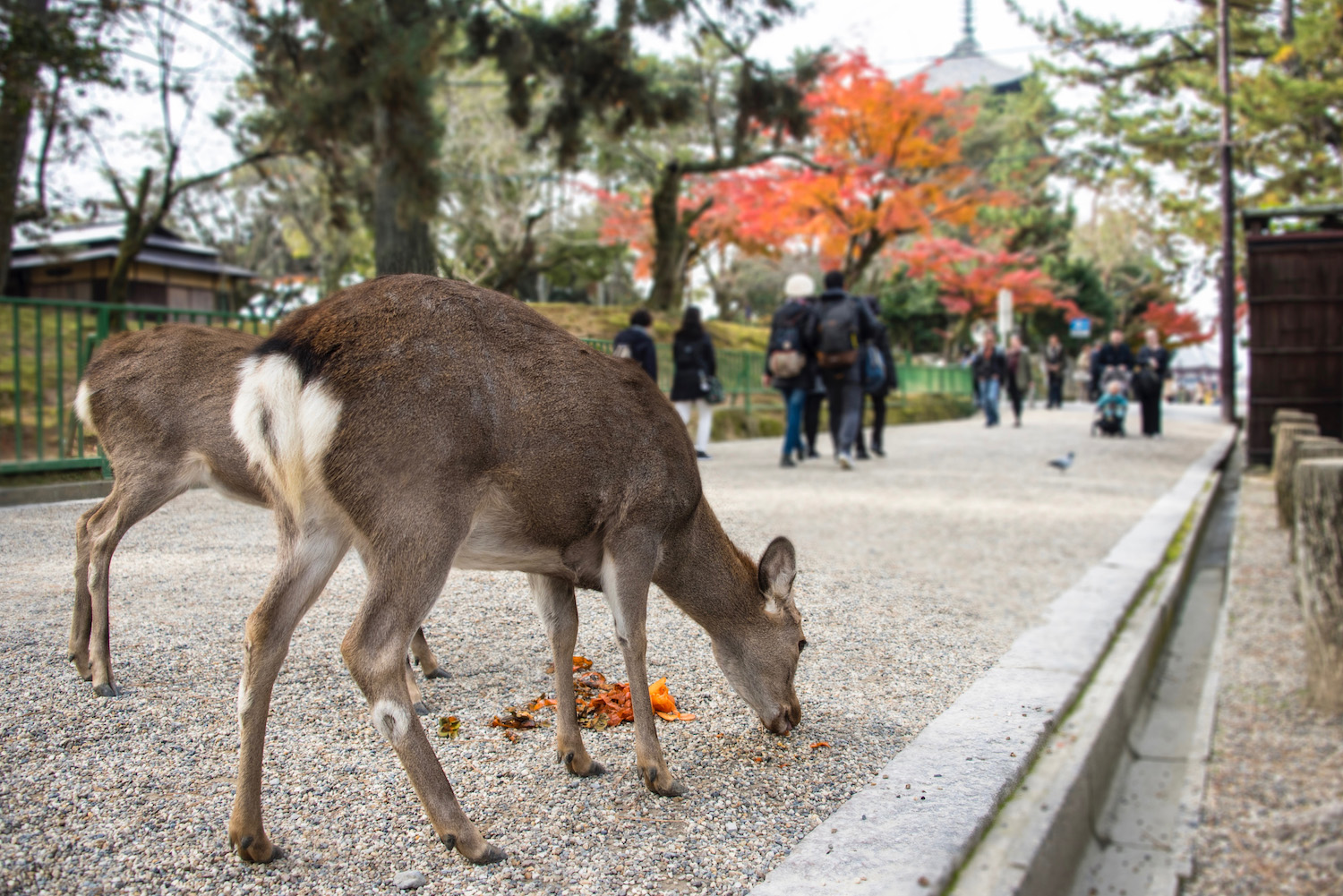 Nara is beautiful 365 days per year, but it especially shines during cherry blossom season (which usually occurs in late March or early April) and in mid-to-late November, when its momiji and ginkgo trees grow delightfully red and orange. Note that while Nara occasionally gets snow in winter, you're unlikely to see accumulation (at least in the city center).
Don't miss Mt. Yoshino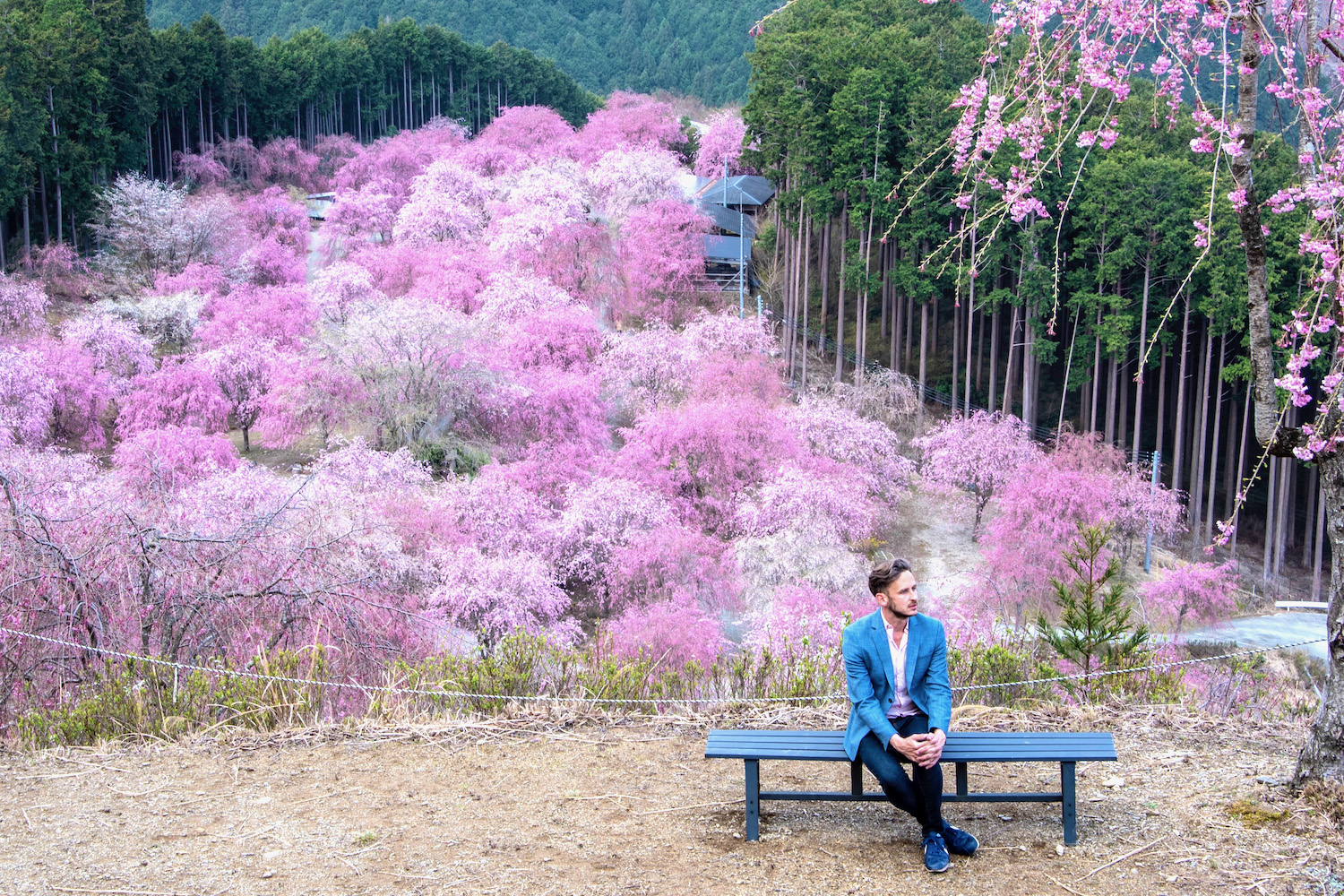 If you do visit during spring or autumn, note that many a Nara travel guide will (rightly) suggest you explore more rural parts of the prefecture. The most crowning example of this is Mt. Yoshino, the namesake of the somei yoshino cherry tree that's famous around Japan. Hundreds of thousands of them are planted here, which makes Yoshino a must-visit during haru (but also aki).
Or treasures in Wakayama and Kyoto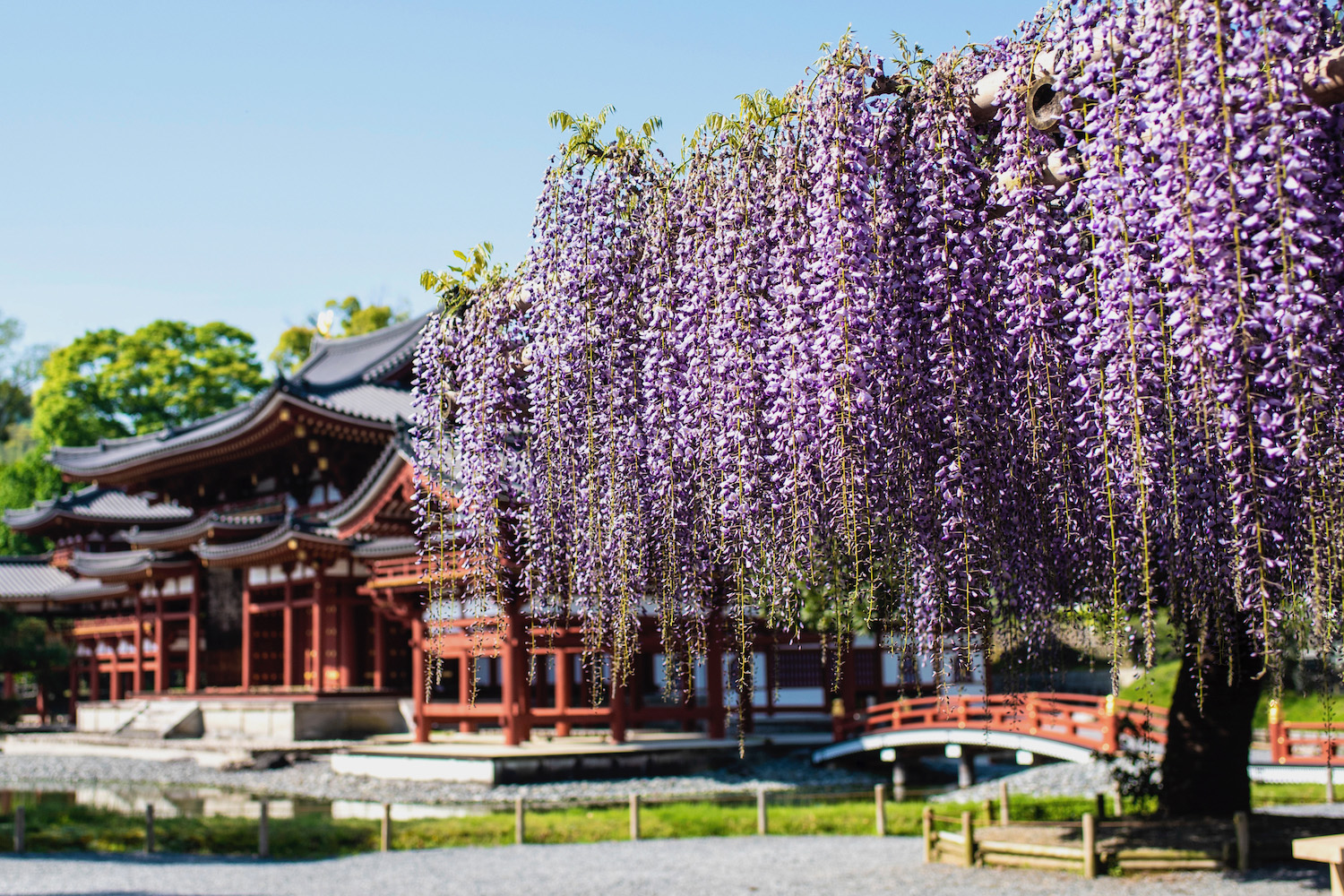 Nara is not only an awesome self-contained destination, but sits near other prefectures with an equal amount of gold for travelers. If you're headed to or from Kyoto, stop in the tea-producing town of Uji and visit stunning Byodo-in temple. Another option is to travel to Mt. Koya, the most famous place in Wakayama prefecture and Japan's holiest settlement.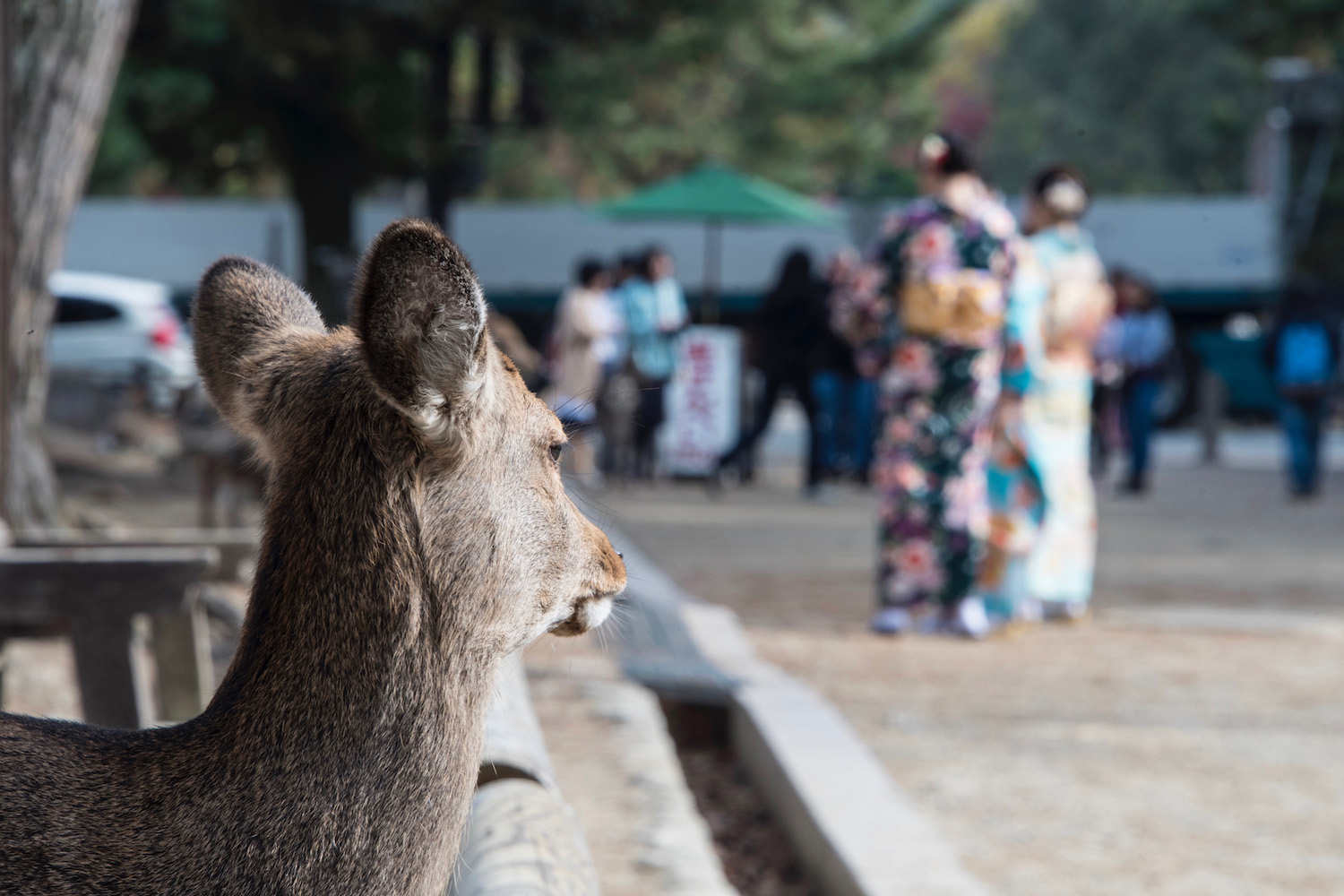 Is Nara Worth Visiting?
The good news? I've already written an article that examines, in detail, all the ways Nara is (and isn't) worth visiting. The better news? I'm going to sum all of it up here, in case you don't have time to read that one, or simply don't want to. The bottom line is this: If you have the time to visit Nara and a good idea of what you want to do there (from my Nara travel guide or elsewhere), then of course a trip to this ancient city is very much worth the effort—particularly if you have my Nara itinerary to guide you!
The key (and I know I've stressed this often, maybe to the point of being obnoxious) is whether or not you stay the night. There are certainly enough things to do in Nara to occupy a half- or full-day trip from Kyoto or Osaka. For many travelers, however, the pull just isn't strong enough to take them away from comfy hotels in larger cities. (You might change your tune when you learn about destinations elsewhere in Nara prefecture, however, such as Mt. Yoshino!)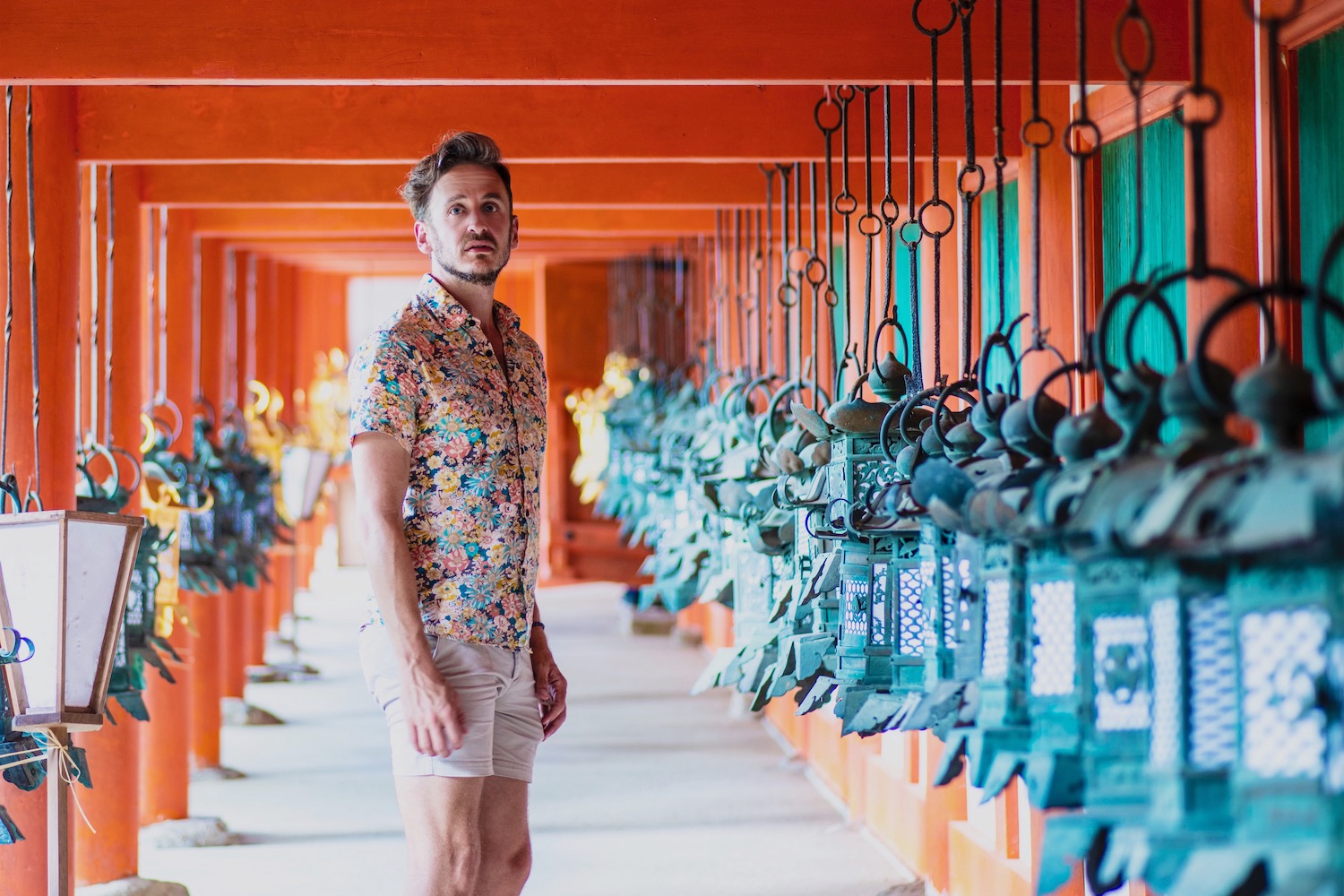 Other FAQ About Your Trip to Nara
How much time do you need in Nara?
The majority of travelers spend a single day in Nara and don't spend the night there. However, there's enough in Nara and its vicinity to occupy 2-3 days, especially if you visit outlying attractions such as Mt. Yoshino or the ancient town of Asuka, or travel to adjacent Wakayama prefecture. You may end up needing a full-fledged Nara itinerary!
Is Nara a day trip?
Nara is usually a day trip for travelers based in the nearby cities of Kyoto and Osaka. If you arrive in the morning, you can visit with the deer of Nara Park, explore ancient architecture of Todai-ji and its massive bronze Buddha and have a nice meal before heading back.
Can you touch the deer in Nara?
You can touch deer in Nara—the question is whether you should. On one hand, the deer are tame and more than used to human contact. On the other hand, they are still wild animals. If you do decide to touch the deer in Nara, remain alert and present at all times. Don't leave children alone with them!
The Bottom Line
I hope my Nara travel guide has made you aware of the diversity and breadth of things to do in Nara, even if you choose not to avail all of them in one go—Nara is so much more than its famous deer. I especially love traipsing amid its ancient architecture during spring's sakura and the autumn color season, which make the city center seem all the more otherworldly. And that's even before exploring the rest of the prefecture, be that atop Mt. Yoshino (which is also at its most beautiful during the months of April and November) or in now-bucolic Asuka, which was once a great ancient capital. No matter what you plan to do in Nara, hire me to put your post-pandemic trip to Japan together.