It took me many years after my first trip to Japan to do a Koyasan temple stay. It wasn't until May 2018, in fact, that the opportunity finally came up. My friend Suguru from Tokyo had committed to travel down to Wakayama prefecture with me for the weekend—and to hiking up Mt. Koya with me, no less.
After choosing Koyasan accommodation, I did very little research into how to do the Koyasan trek or what to do atop Mt. Koya (besides staying in a temple)—and this was very much to my peril. Let's just say that the monk who mans the check-in counter at Hongaku-in temple was not pleased when Suguru and I arrived after sunset.
I've since been back to Mount Koya half a dozen times, so I can say this definitively: Koyasan is one of the most unforgettable destinations in Japan. I hope these stories of my Mount Koya temple stay inspire you to embark on your own spiritual journey!
Why Should You Do a Mount Koya Temple Stay?
The origin story of Koyasan goes something like this. Around the turn of the 9th century, a Kyoto monk by the name of Kukai became fed up with the trappings and temptations of life in the capital, and quite literally headed for the hills to stake out more sacred ground. Although no Koyasan temple standing today physically existed all those years ago, the town of Koyasan has been continually inhabited since the time of Kukai.
As a result, a Koyasan stay is not simply an opportunity to sleep inside a real Buddhist temple, or an Instagram story that will make others gasp in awe. Whether you hike to the top of Koyasan (more on that in literally 10 seconds) or take a quicker, more modern way there, you're literally participating in a traditional that's as old as Japan as we know it, and following in the footsteps of the man who founded Koyasan in the first place.
Should You Hike to the Top of Koyasan?
Back in 2018, Suguru and I decided to pair our Koyasan temple stay with a hike up Koyasan, which was both easier than I expected (there are no extreme changes in elevation, nor poorly-manicured sections of trail) and much longer. Both of us are avid hikers who maintain a good pace, and the ~20 km journey took up nearly 7 hours. If you want to hike Koyasan, here's what you need to do:
Ride a train from Osaka's Nankai-Namba station to Kudoyama (which might necessitate a transfer in Hashimoto)
Walk to Jison-in temple, where the Koyasan Pilgrimage officially begins
Pace yourself and stay the course—there's only one small tea house to stop about 60% along the way
Try not to jump for joy when you see Daimon (which very much lives up to its English translation—"big gate") after going up a steep set of stairs—this indicates you've reached the top
Buy a bear bell, but don't worry too much about the threat of bears
Of course, you needn't undertake the Koyasan hike to stay in a temple—I've only ever done it once myself. Rather, you can board any Koyasan-bound train from Nankai-Namba station to Gokurakubashi, where you'll transfer to the Koyasan Cable Car. Depending on which train you board, the entire journey takes between 2-3 hours, though you should not that it's not covered by the Japan Rail Pass.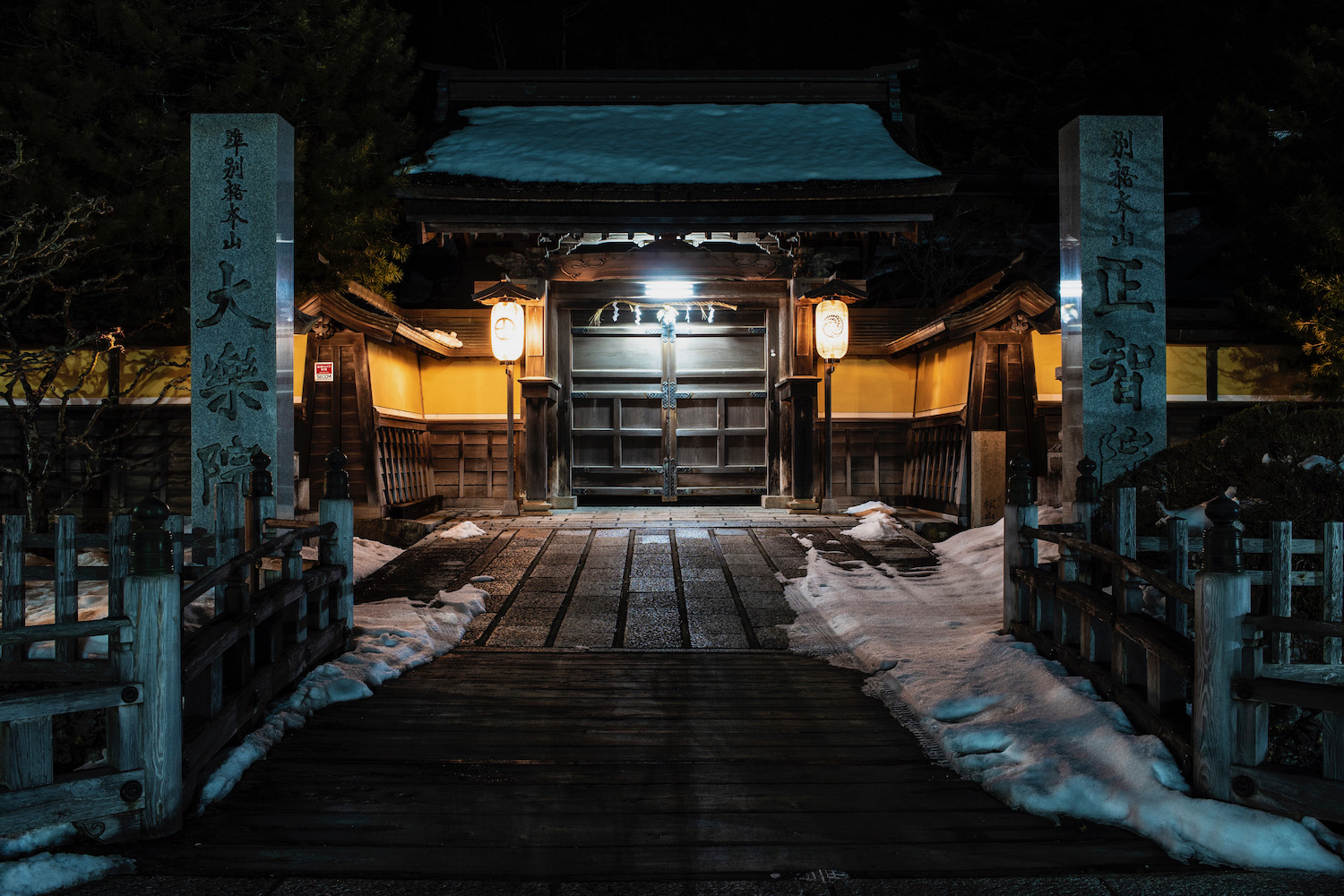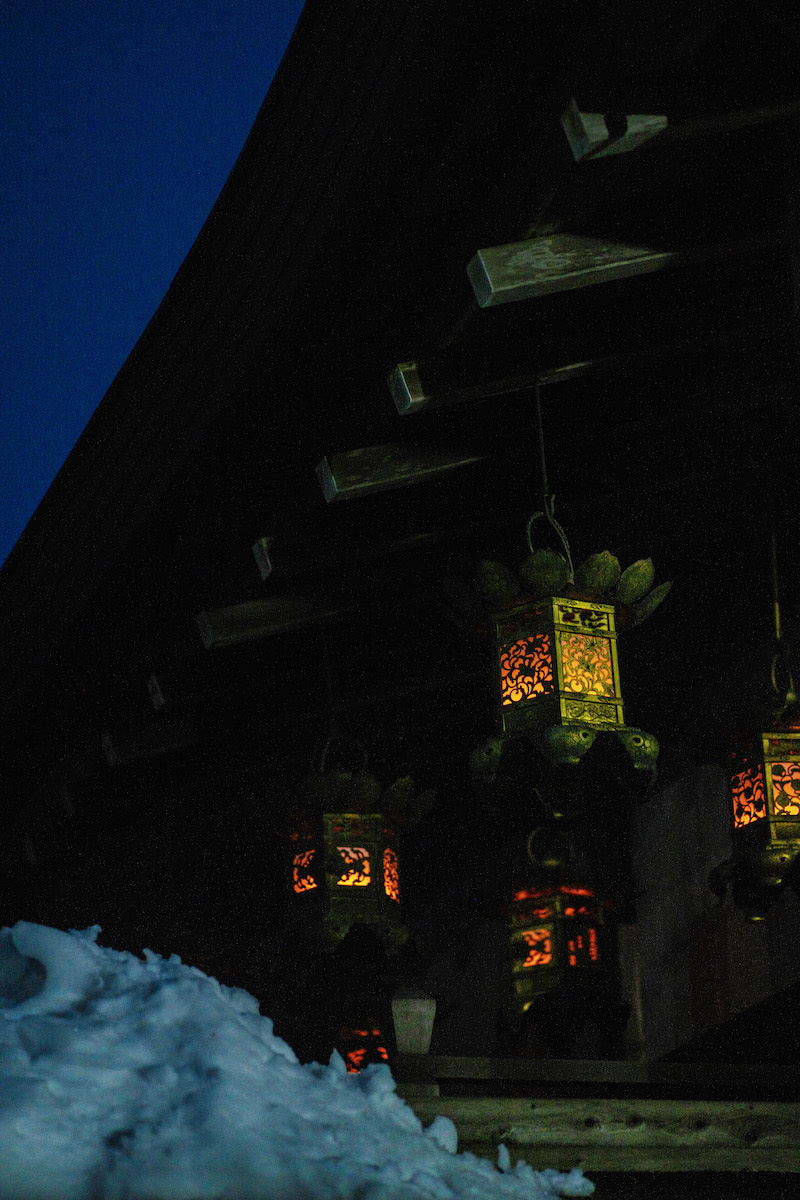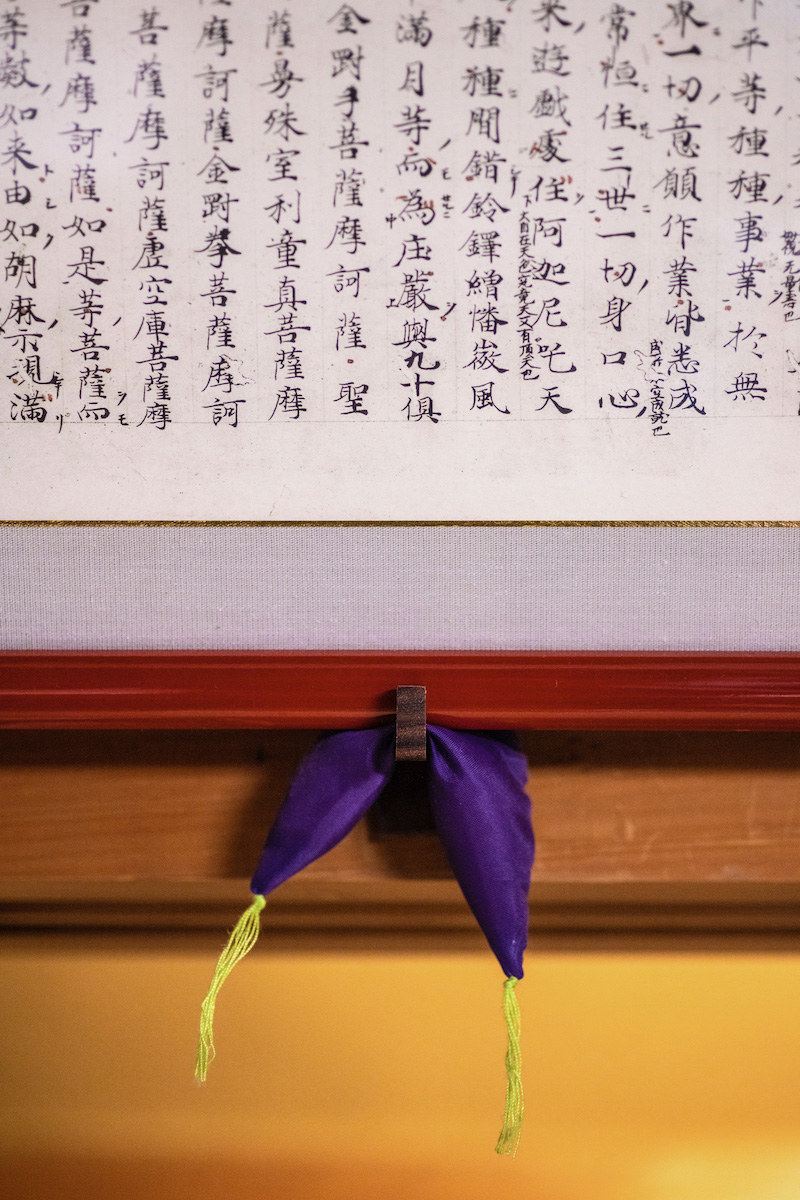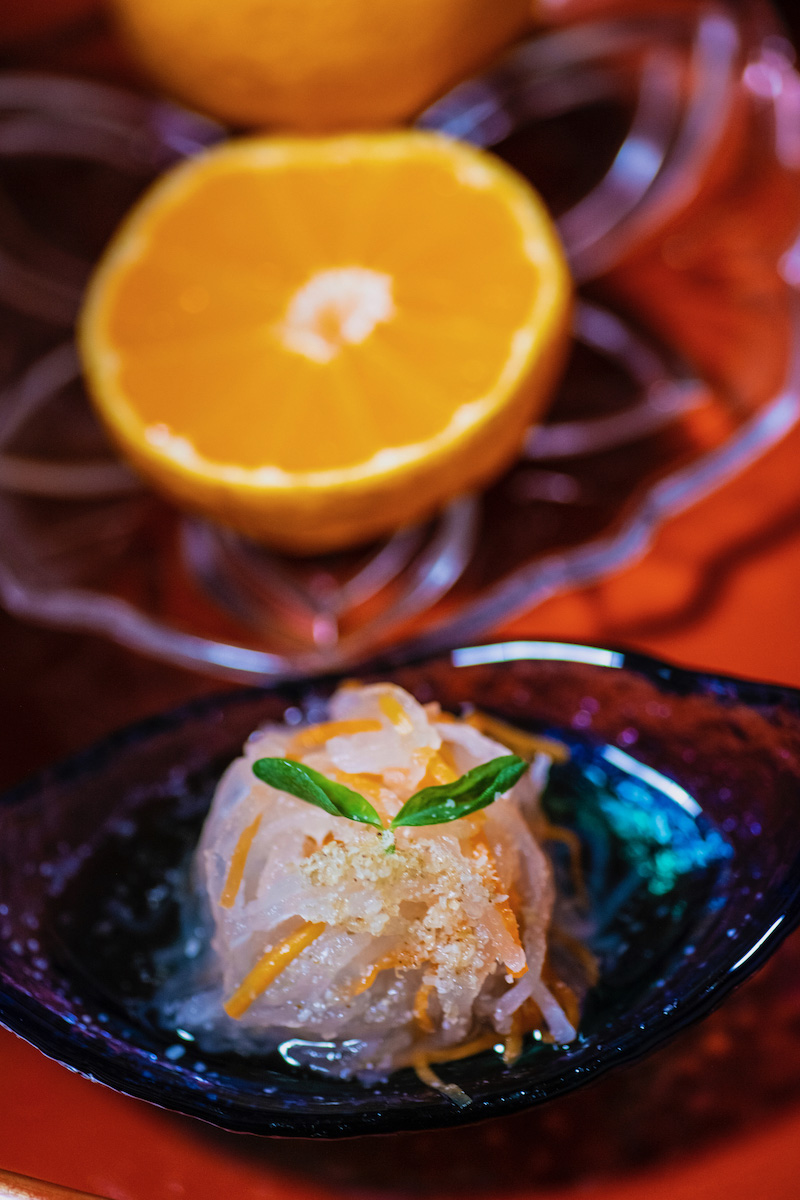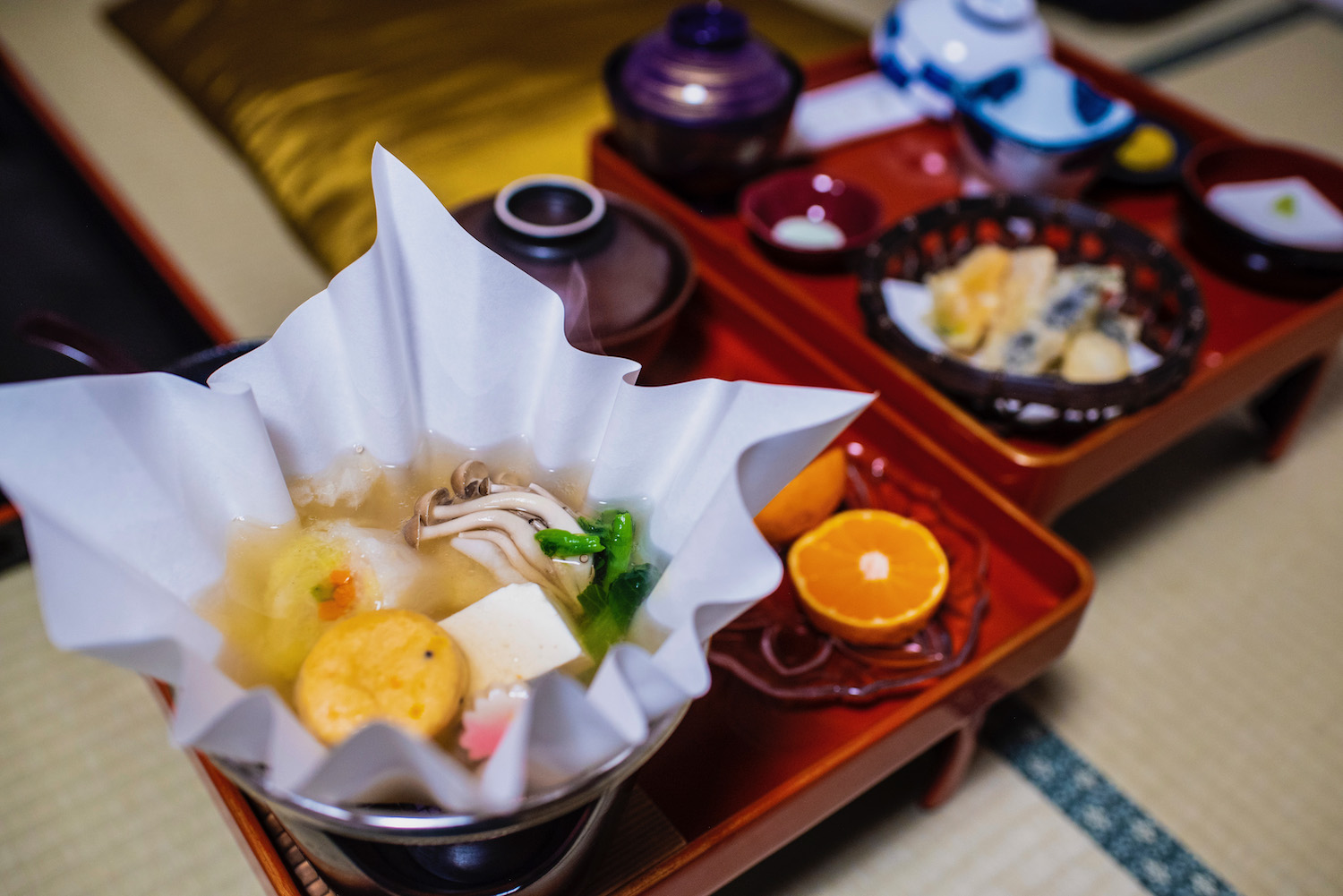 Contenders for the Best Koyasan Temple Stay
Eko-in
When it comes to the many choices you have for a Mt. Koya temple stay, Eko-in is far and away the most popular option. Some major pros include that it is only a few steps away from the geographical center of Koyasan, and the staff speaks very good English. A huge con, however, is that this is where the vast majority of travelers on group tours stay.
Hongaku-in
Which brings me to the second shukubo option: Hongaku-in. Although I could've done without the aforementioned monk scolding Suguru and myself for arriving late, every other part of our experience here was fabulous, from our vegan sashimi dinner, to the simple on-site onsen, to the mystical morning prayers.
Joki-in
If you're looking for a Koyasan monastery stay that's closer to Danjo Garan than to the town of Koyasan itself, Joki-in is a worthy choice. From the well-manicured on-site garden to the upscale feel, this is definitely one of the best places to stay in Koyasan. On the other hand, prices are on the high side, with nightly rates of ¥30,000 (or more) far from uncommon.
Saizen-in
Where to stay in Koyasan? Another option is Saizen-in, where I stayed during my latest trip to Koyasan in February 2023. It shares many commonalities with Joki-in, although you'll find it just north of Danjo Garan as opposed to just east of the temple complex. I find that both of these two choices are ideal for older couples who want to fully escape the circus Koyasan can sometimes be in the era of social media (not unlike how Kukai wanted to escape Kyoto), and younger people who are old at heart like me (I'm kidding…kind of).
Fudo-in
Fudo-in is in a similar location to Eko-in, but unlike that popular Koyasan accommodation stay, the simple (though recently renovated) rooms here don't tend to attract throngs of group tourists. The price of a stay at Fudo-in also tends to be on the more affordable end—two travelers can stay here with dinner and breakfast for under ¥20,000, total, most nights of the year.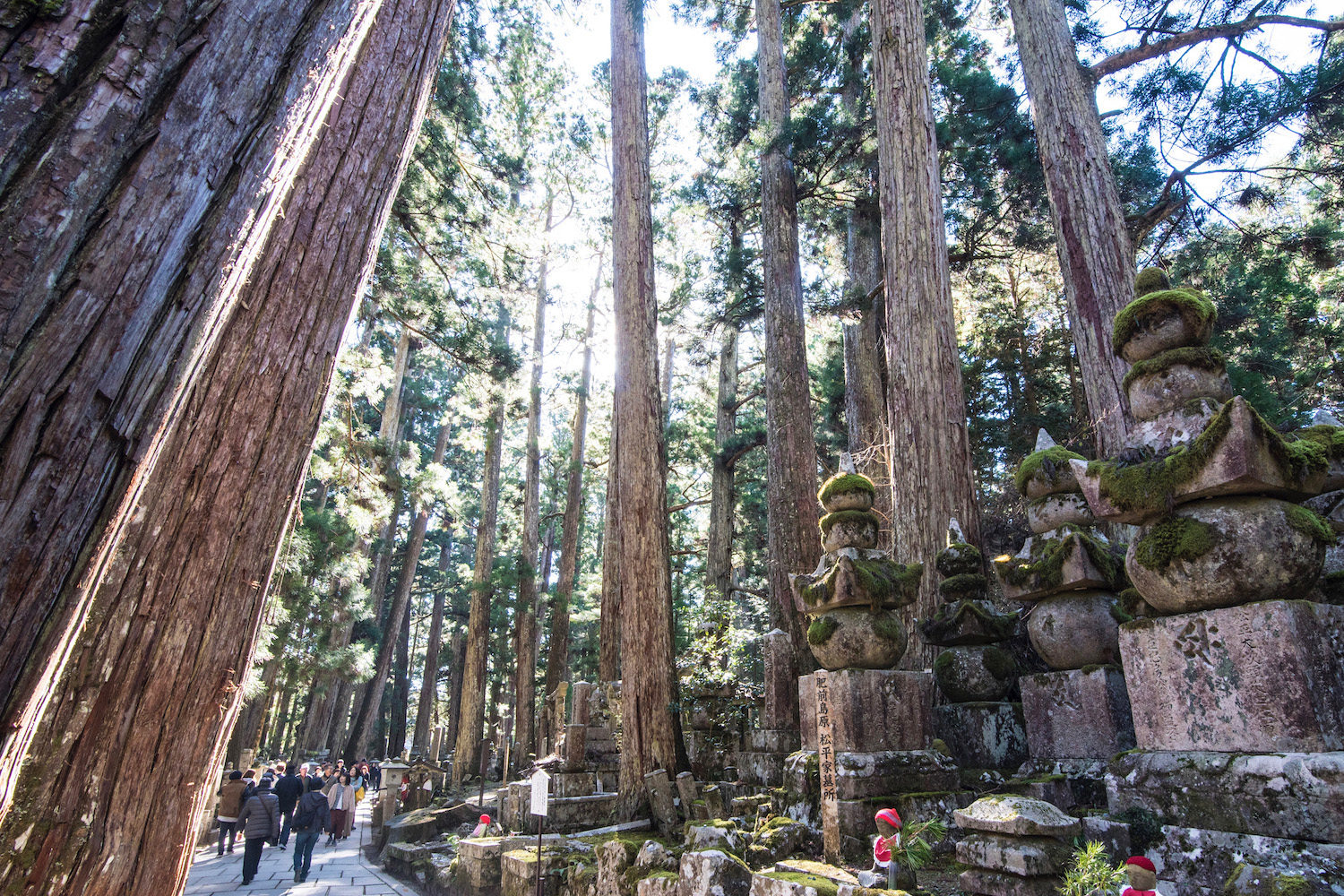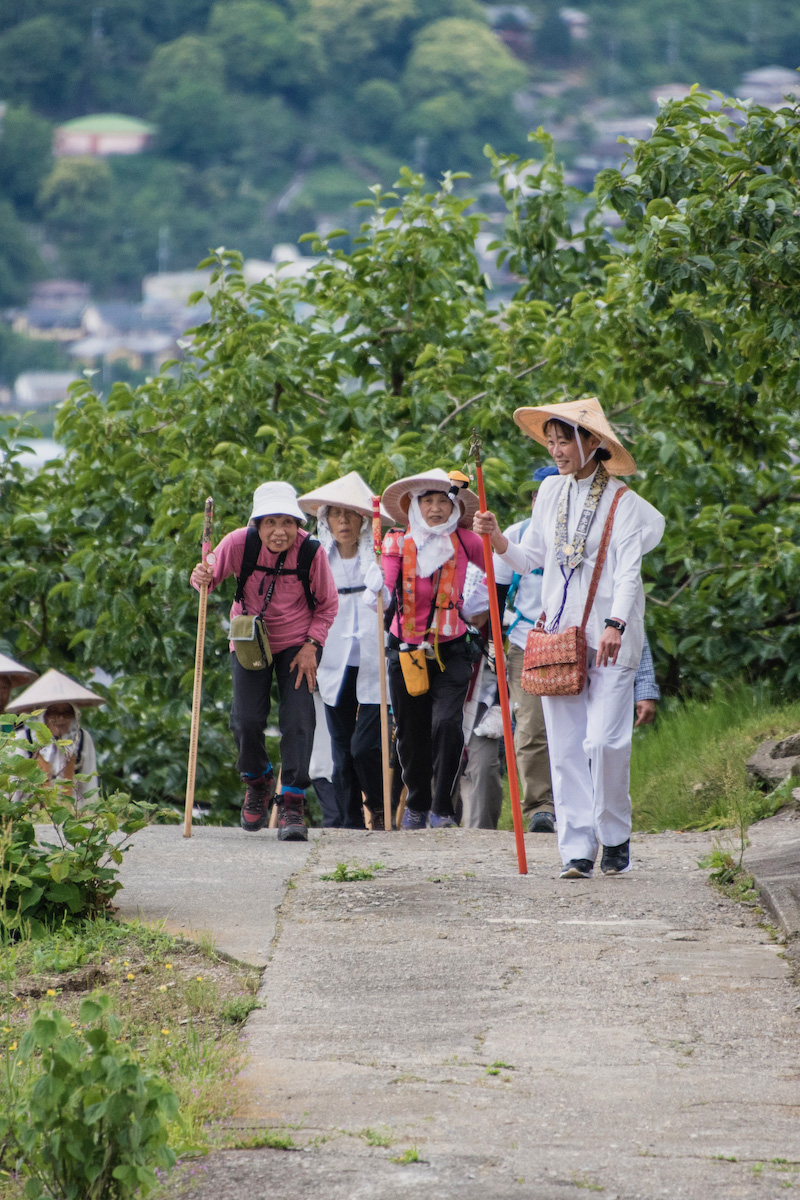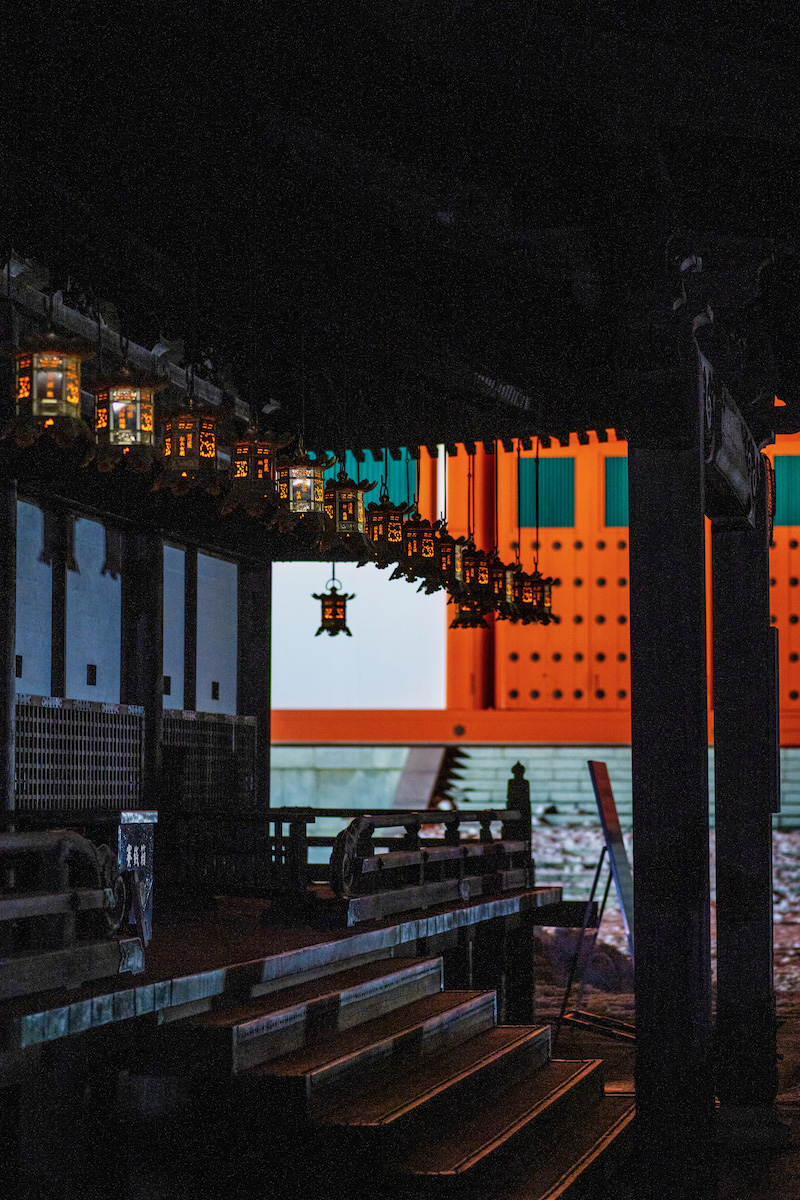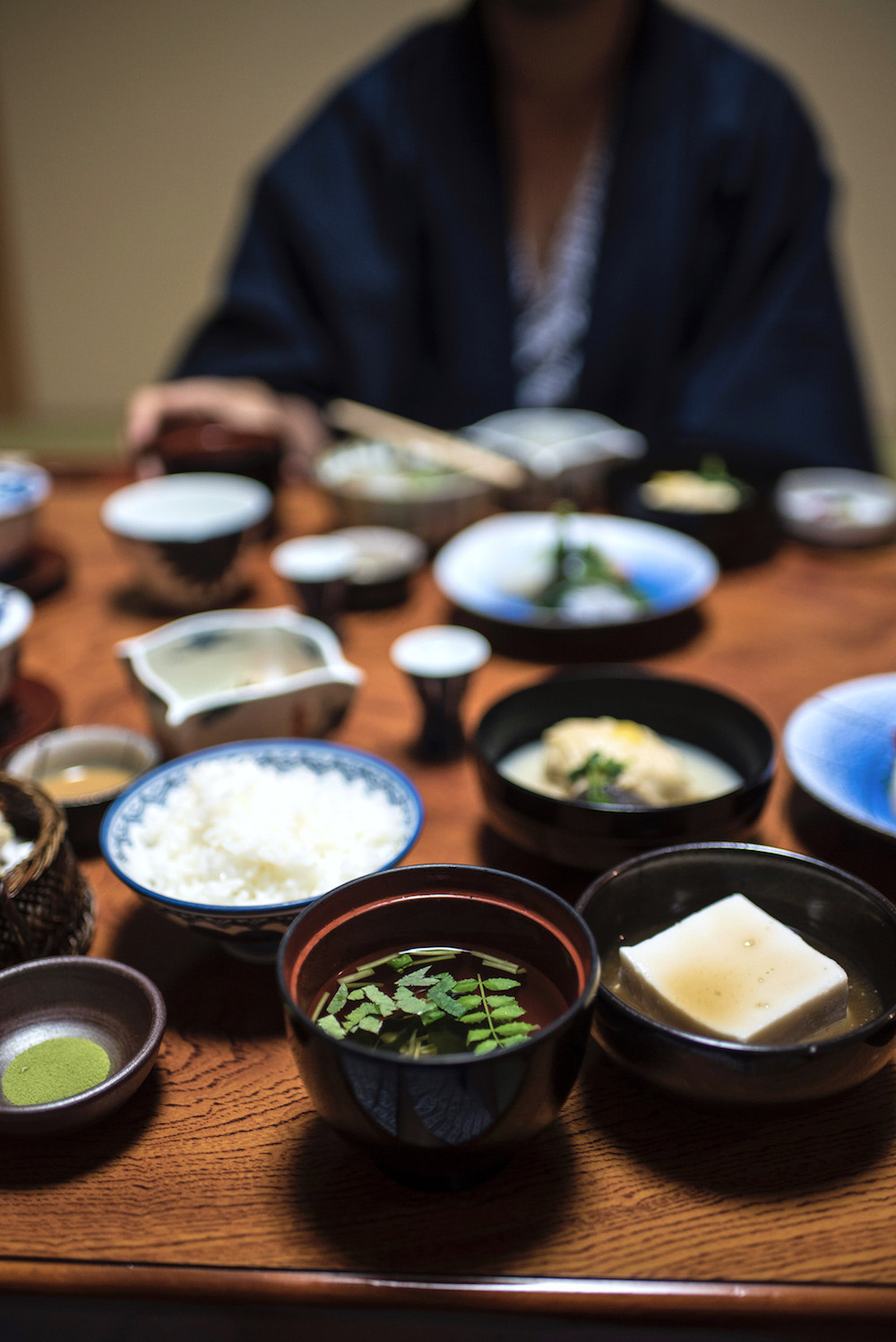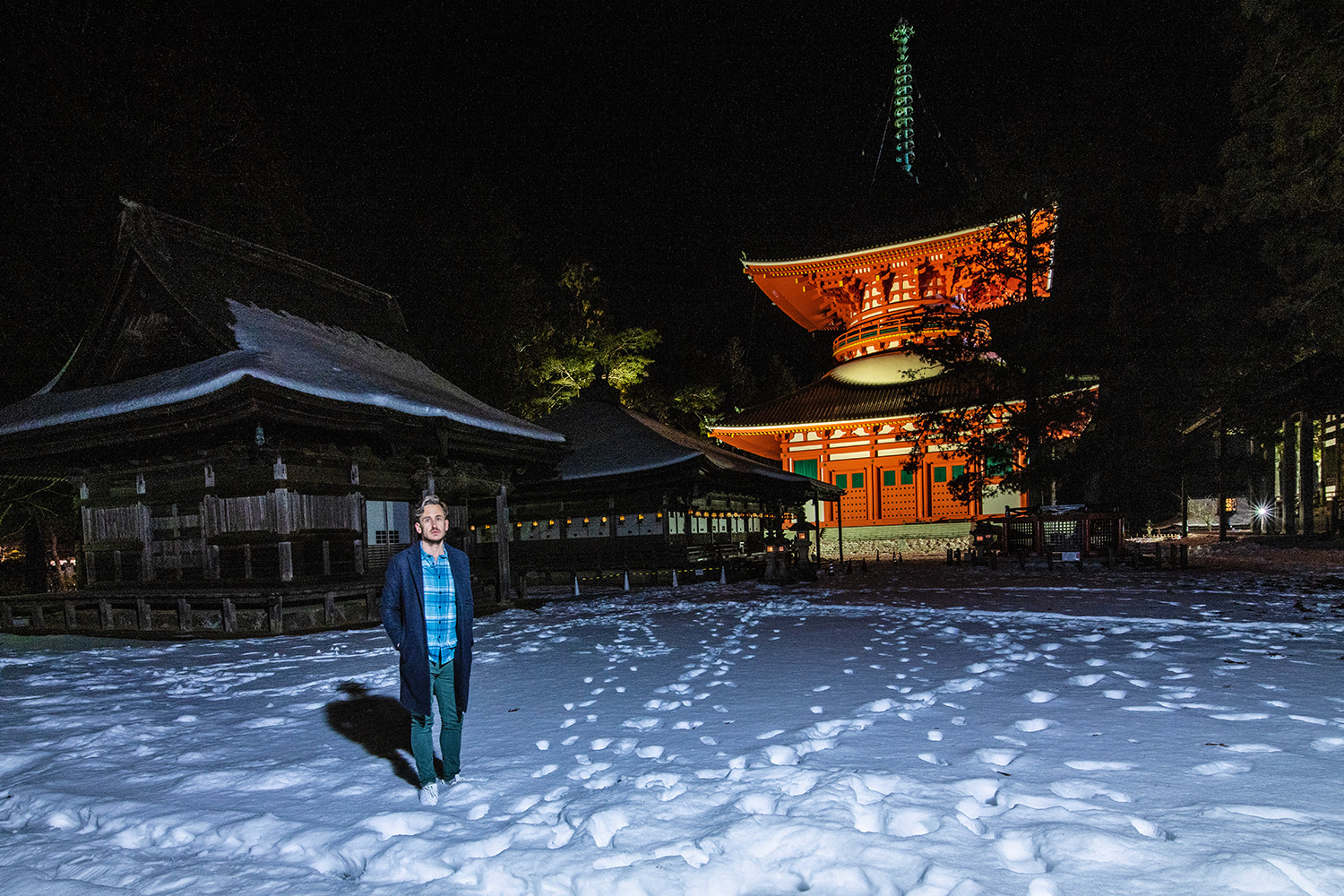 What to Do Atop Mt. Koya (Besides Shukubo)
Sleeping in a Koyasan temple is fabulous, but it's not the only game in town. Nor is Koyasan Town, charming as it may be, the only part of the mountaintop worth exploring. Assuming you hike, you'll have to walk through the incredible Danjo Garan temple complex en route to whichever temple you're staying at from Daimon.
Likewise, at some point during your Koyasan temple stay, you'll want to visit Okuno-in Cemetery, which you can access by bus. Kukai himself is said to be interred here, though that fact alone isn't what makes the picturesque and atmospheric Koyasan cemetery worth visiting.
Other Things to Do in Wakayama Prefecture
Doing a Mt. Koya temple stay is magnificent, but it's only the beginning of what to do in Wakayama. Some of my other favorite options include:
Staying in the castle city (and prefectural capital) of Wakayama
Swimming at paradisiacal Shirarahama Beach
Boating into the islands just offshore, like Engetsu-jima
Additionally, Koyasan temples aren't the only ones to discover in Wakayama, whether you marvel at the Kumano Nachi Taisha "waterfall temple" or visit underrated Kongobu-ji, which is also home to a tranquil rock garden. Furthermore, you can even visit Koyasan on a day trip from Osaka, if staying in a temple isn't right for you.
Other FAQs About Koyasan
How many temples are there in Koyasan?
When it comes to a Koyasan temple stay, there are at least a dozen temples offering a shukubo experience. As far as temples in Koyasan overall, the numbers is approaching 100. This makes sense, of course, when you consider that Kukai founded this place over 1,000 years ago!
What does Koyasan mean?
Koyasan literally means Koya (高野) Mountain (山). Koya simply means "high field," so nothing special. As you may find during your Mt Koya temple stay, it is the so-called "mountain name" of the Kongobu-ji temple that sits atop it.
Where is Mount Koya in Japan?
Mt. Koya is located in Wakayama prefecture, in the southern part of Japan's Kansai region, which is also home to Osaka and Kyoto. Note that if you want to enjoy shukubo, Koyasan is worth the trek no matter where in Japan you're coming from!
The Bottom Line
Whether or not you take the very long hike up to the top, doing a Koyasan temple stay (also known as shukubo) is one of the most magical experiences you can have. I should know: I've come back here half a dozen times over the years, including as recently as February 2023. Whatever shape your trip takes, make sure to wake up early so that you can watch the morning prayers, and to leave time atop Mt. Koya to explore attractions such as Danjo Garan temple complex and Okuno-in, the cemetery where Kukai himself is buried. Still need help planning your Koyasan adventure? Commission a custom Japan itinerary!