Attempting to plan for a trip only 2 days in Kyoto might seem like a fool's errand. Japan's erstwhile capital, after all, has seen thousands of years of history play out, to say nothing of all the culture and cuisine that emanates out from that fact.
I mean, you could easily spend two months or even two years tackling a list of things to do in Kyoto and still not see everything. Trust me, I live here—I know of what I speak!
Yet and still, if you plan your time efficiently, and prioritize Kyoto attractions in a smart way, two days is a perfect taster trip. Spoiler alert: If you do decide you want to extend—and I'd say that's likelier than note—I've got some specific recommendations for you near the end of this article!
How to Choose a Kyoto Hotel (or Ryokan)
The best part of spending just 2 days in Kyoto? While this might limit the amount of sights you're able to see (or, alternatively, increase the pace at which you need to see them), having to pay for just one or two nights means you can afford to stay somewhere more luxurious. If this ends up being in Higashiyama, my favorite area to stay in Kyoto, you could choose a five-star ryokan such as Seikoro Ryokan or SOWAKA, a luxury hotel styled with traditional Japanese guesthouse elements.
Other options for where to stay in Kyoto range from the opulent Aman, which makes up for its somewhat inconvenient location with absolutely exquisite furnishings and Ryokan Kyoraku, a simple but authentic spot just 15 minutes by foot from the tracks of Kyoto Station. Absent this, Kyoto has perhaps the most abundant selection of Airbnb properties in all of Japan, although I do warn you that they vary tremendously in quality.
What to Do With 2 Days in Kyoto
Spend your first morning in historical Higashiyama
Most, but not all, of the best temples in Kyoto are located in Higashiyama. While you can't see all of them in a single morning, you can cover a good amount of ground. Start in the north, at the Ginkaku-ji Silver Pavilion, walking down the Philosopher's Path past Nanzen-ji , Eikando and the Hei An Shrine, before passing Chion-in and through Maruyama Park en route to Kodai-ji, located right in the heart of the historical district.
Explore Geisha-filled Gion in the evening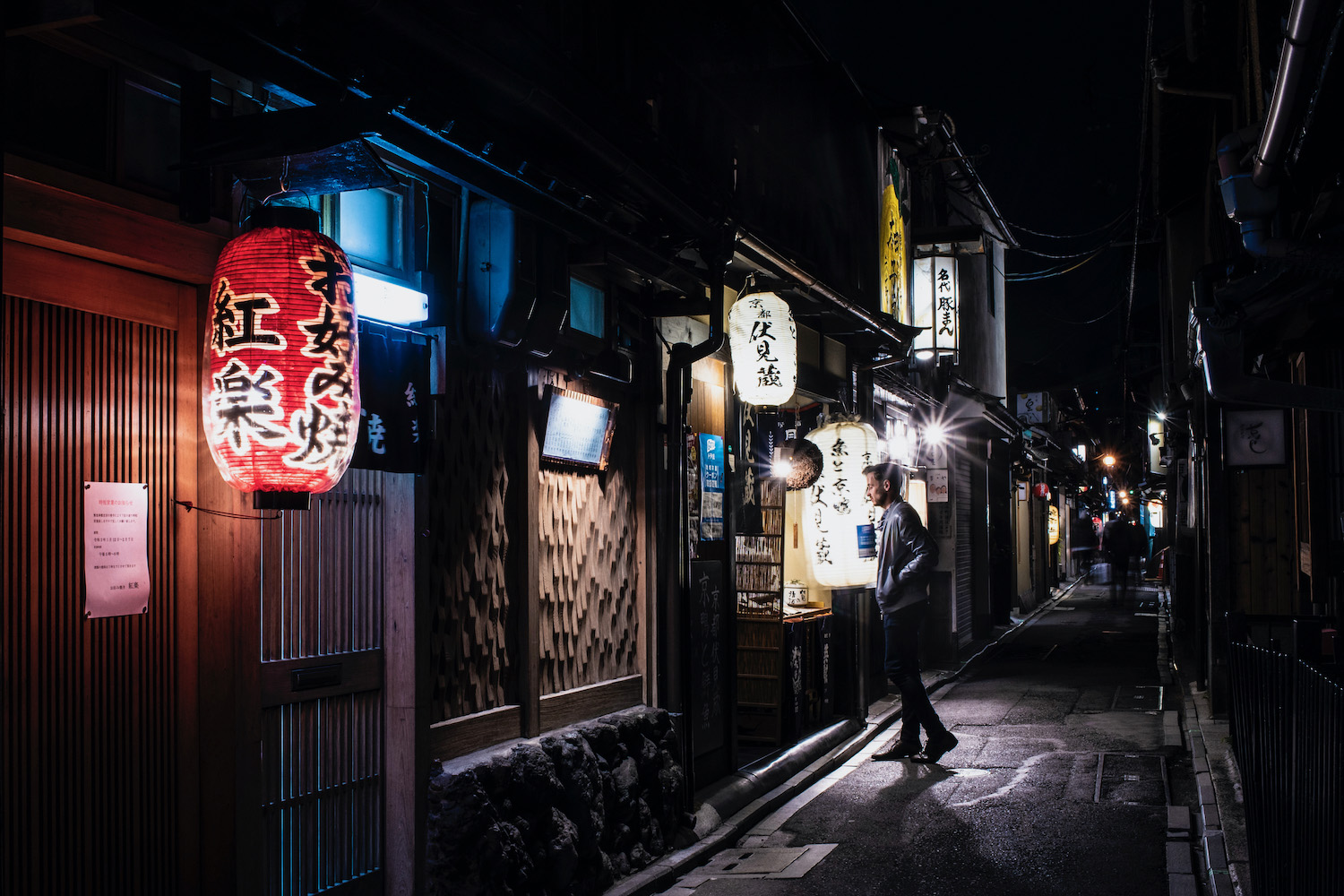 As night begins to fall, make your way up Ninenzaka slope and eventually find your way to Kiyomizu-dera, one of my favorite Kyoto sunset spots. From here, head back down the slope to Yasaka Pagoda, finishing your first of 2 days in Kyoto walking westward down Shijo-dori into Gion, whose Ponto-cho alley is one of the best places in Kyoto to spot a Geisha (assuming you don't book a dinner or tea ceremony with one).
Begin day two in lush Arashiyama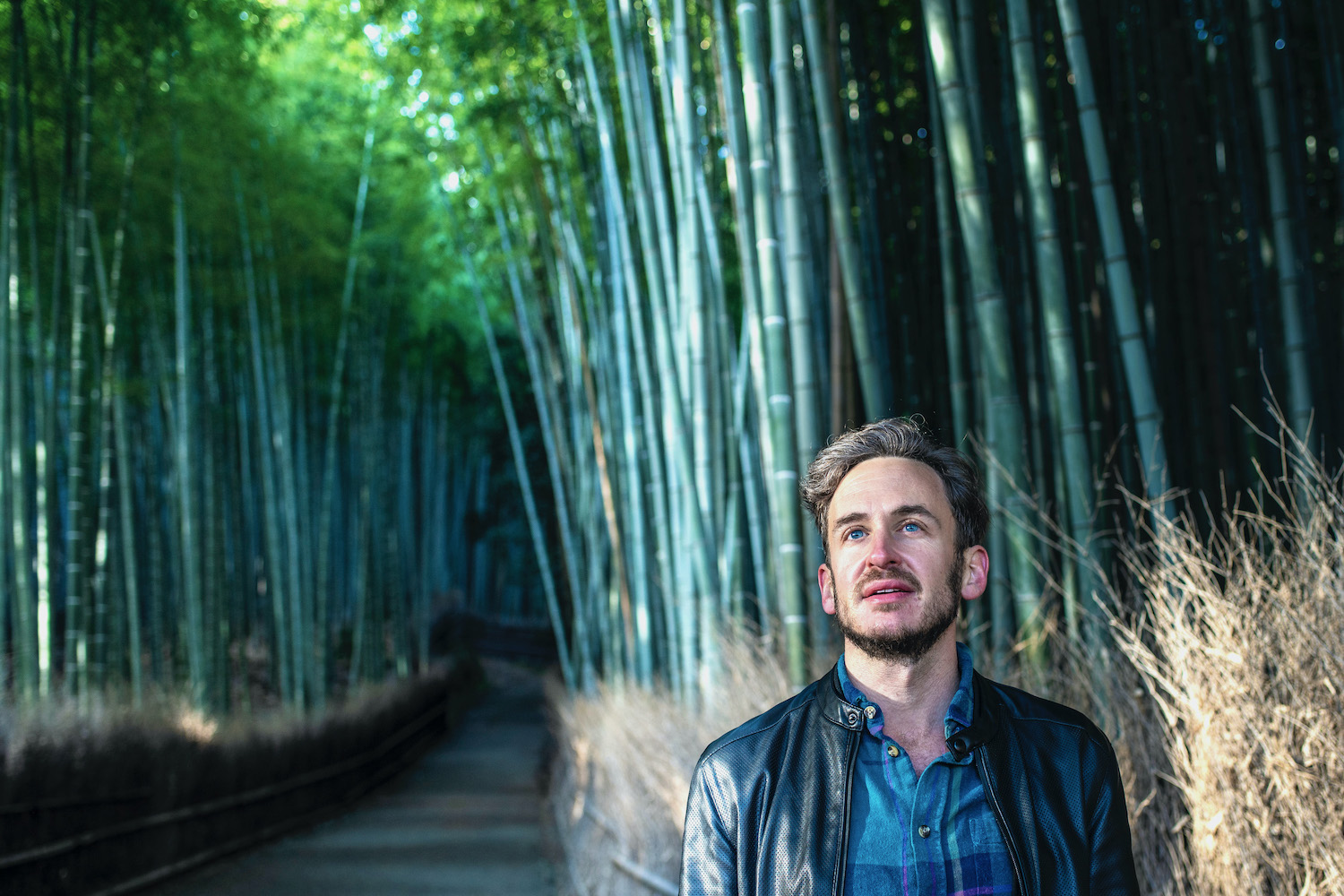 The good news? Two days is plenty of time to integrate the Kyoto bamboo forest (officially known as the Sagano Bamboo Grove) into your trip. The better news? Arashiyama, where the grove is located, has much more to offer if you're included to explore. For example, you can enter the forest through ornate Tenryu-ji temple, or exit it into stylish Okochi-sanso Villa. Alternatively, cross Togetsukyu bridge over the Hozu River, and hike up to Iwatayama Monkey Park.
Finish it under Fushimi Inari's vermillion gates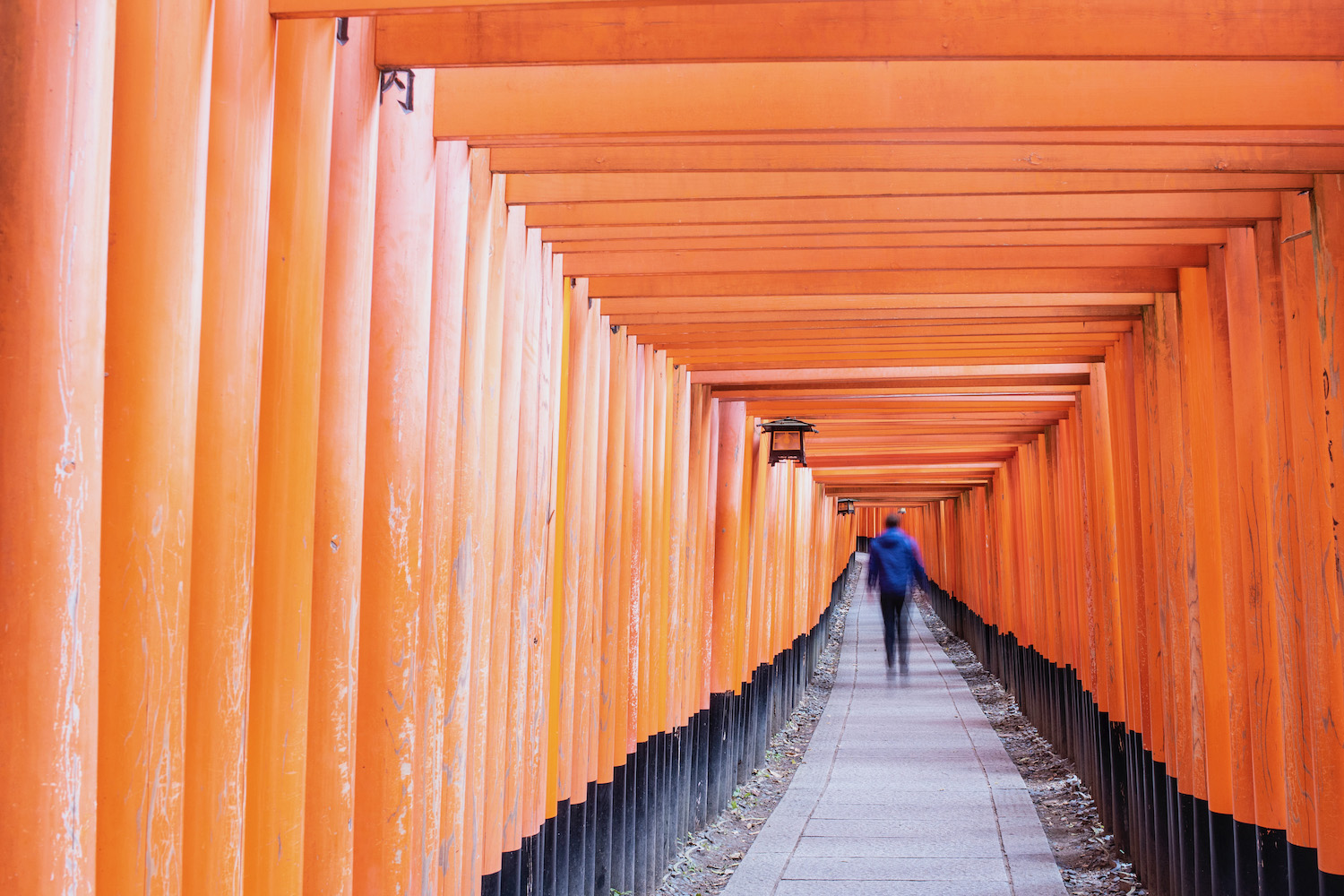 The best conclusion to your 2 days in Kyoto is in Fushimi. Although you might recognize the name of this district from the popular Fushimi Inari Shrine, aka the Kyoto orange gates, this part of Kyoto is anything but tourist-filled. In fact, whether you travel 20 minutes south of the shrine to Fushimi Momoyama Castle, or take a tour of one of Fushimi's many centuries-old sake breweries, I'd actually characterize this as one of the most underrated Kyoto neighborhoods!
Leave room for serendipity—but not too much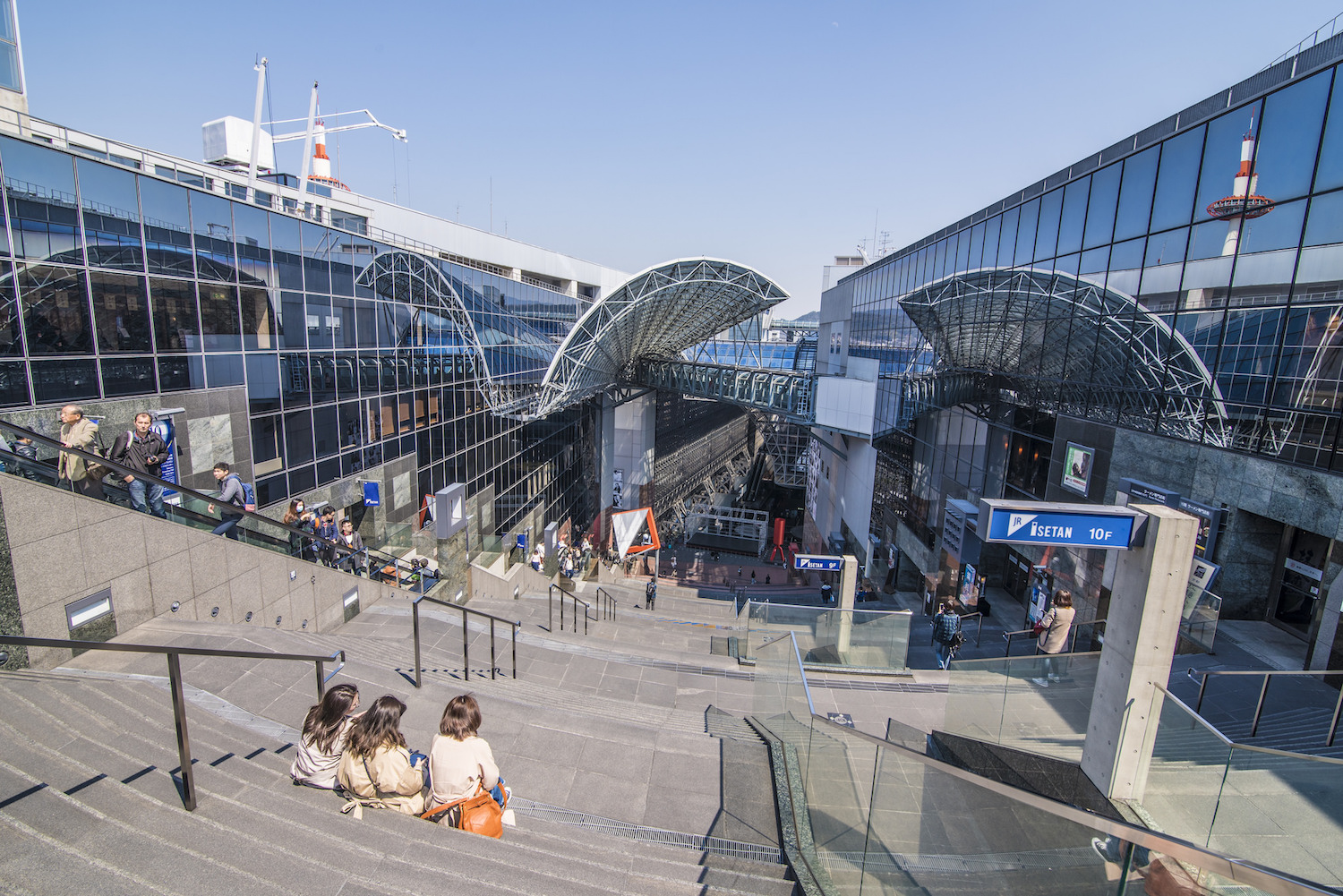 I'll be honest: You don't have a lot of room for error with just a couple of days in Kyoto. This means planning out specific Kyoto restaurants to eat your meals, and planning early start and late finish times for your sightseeing. Indeed, finding magic in the spaces between these items can be difficult, since there aren't likely to be many spaces. One of my favorite ways to inject a little whimsy is to ascend to the 11th floor of Kyoto Station (the Daikaidan "grand stairway") for a goodbye view before you depart!
Longer Trips to Kyoto
How many days in Kyoto is right for you? I realize you've arrived at this post because you just want to spend a couple, but the reality is that many advantages exist to staying longer in Kyoto. For example, if you spend 3 or 4 days in the city, this allows you to avail many day trips from Kyoto, be they to deer-filled Nara, to the tea producing hub of Uji or the castle towns of Nagahama and Hikone on the shores of Lake Biwa.
Indeed, many travelers do end up spending 2 days in Kyoto (the urban core, this is), although they end up sleeping 3, 4 or more nights in a Kyoto hotel. This is because Kyoto makes a perfect hub for exploring the surrounding Kansai region. In fact, as much as I don't recommend it, you can actually see other large Kansai cities such as Kobe and even Osaka on day excursions from Kyoto, if you aren't inclined to sleep in either of those places.
Other FAQ About Travel to Kyoto
Is 2 days in Kyoto enough?
2 days in Kyoto is sufficient to see a cross section of the city's attractions, and to determine whether you want to return in the future, as well as to get an idea of how you might want to structure a trip at that time. If you want to take an exhaustive tour of Kyoto, however, then three days (or much longer, probably) is a more appropriate amount of time to spend here.
Is Kyoto worth visiting?
Kyoto is absolutely, unquestioningly worth visiting. Whether you prefer the ancient temples of historical Higashiyama, the lush forests of forlorn Arashiyama, the shrines and sake breweries of Fushimi, or simply getting lost amid the alleys of less celebrated parts of the city, Kyoto makes every traveler feel like it belongs to them.
What is the best time of year to visit Kyoto?
My favorite times to visit Kyoto are in early April, when the sakura are at full bloom, and in late November when the autumn colors peak. However, I wouldn't stress too much about when you come, if that happens to be outside your control. Kyoto is amazing 365 days per year, and in any weather.
The Bottom Line
Although 2 days in Kyoto will not afford you an exhaustive exploration of Japan's ancient capital, it can provide a formidable survey. In particular, you can visit many of the most iconic spots in must-see Kyoto neighborhoods such as Higashiyama and Arashiyama. Moreover, if you plan to visit Japan in the future, you can think of a two-day Kyoto trip as less of an ending and more of a beginning—you'll be back, and you can dig into the finer details at that time. Indeed, exploring Kyoto is much like the fine kaiseki meals you'll enjoy in many of the city's traditional Japanese ryokan. You can only sense the sum of the greatness after you've finished the last of many courses, which come out gradually, and often in bite-sized portions.